Set our sights on going up the 101, then over to Mt Shasta and back down the mountains to Tahoe and then home along good old Hwy 395.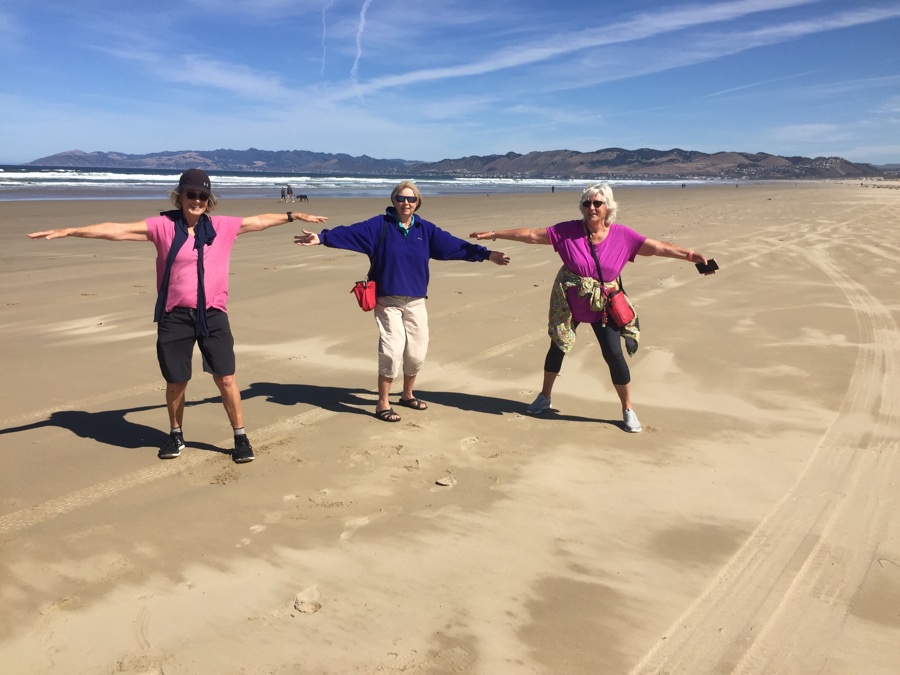 First stop was our good friends in Arroyo Grande and then on up to check on my brother & Martina in Ukiah.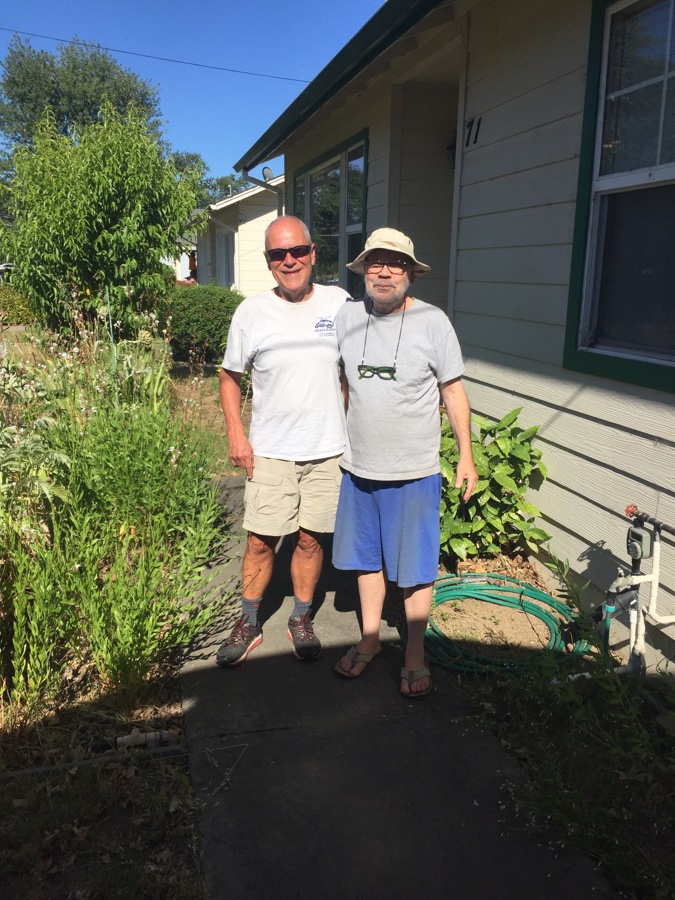 Then on up to Mt Shasta and our campground reservation in nearby McCloud – your  usual private pack'em in place, not the best but I needed a confirmed place to stay.
The main trail head for summit climbs is Bunny Flat and we planned to hike out of there up to Horse Camp (hut) and then a side trip up towards Hidden Valley.
Now I have to tell you how I was bitten by Google Maps. Remember those stories of people getting stuck in corn fields because they were "just following Google"? Would never happen to me, right?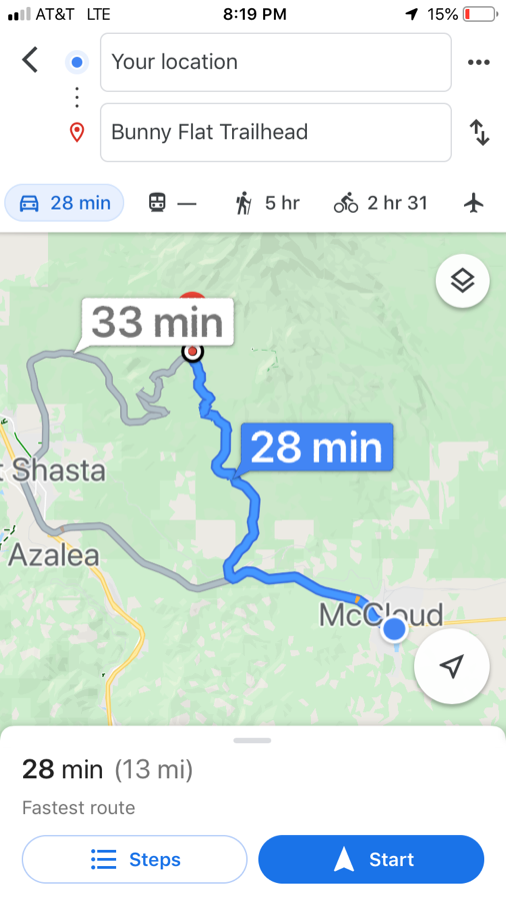 From Hwy 5 the route is through Shasta and up to the trailhead behind the "33 Min" box. From McCloud I Google'ed again and saw a shorter route – great! Now I know the mountain is full of small roads but this is Google and they would not lead me astray! We set off on the "28 Min" route and quickly go from good pavement to poor pavement to a turnoff onto dirt, a  fireroad. The road becomes a classic fireroad, driveable but I'm crawling along in second gear trying to avoid the ruts, debris and wrong turns. It slowly dawns on me that I've been had and that I hope I survive this without AAA having to find me stuck in a ditch somewhere. Sure enough after 6 or 8 miles I suddenly see beautiful pavement and we are saved for the final bit up to Bunny Flat.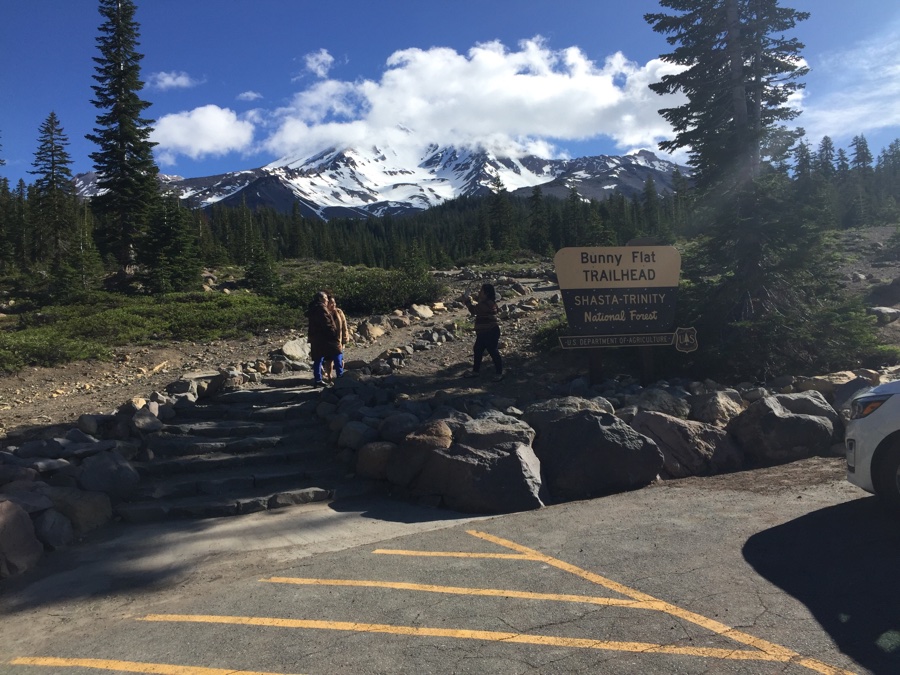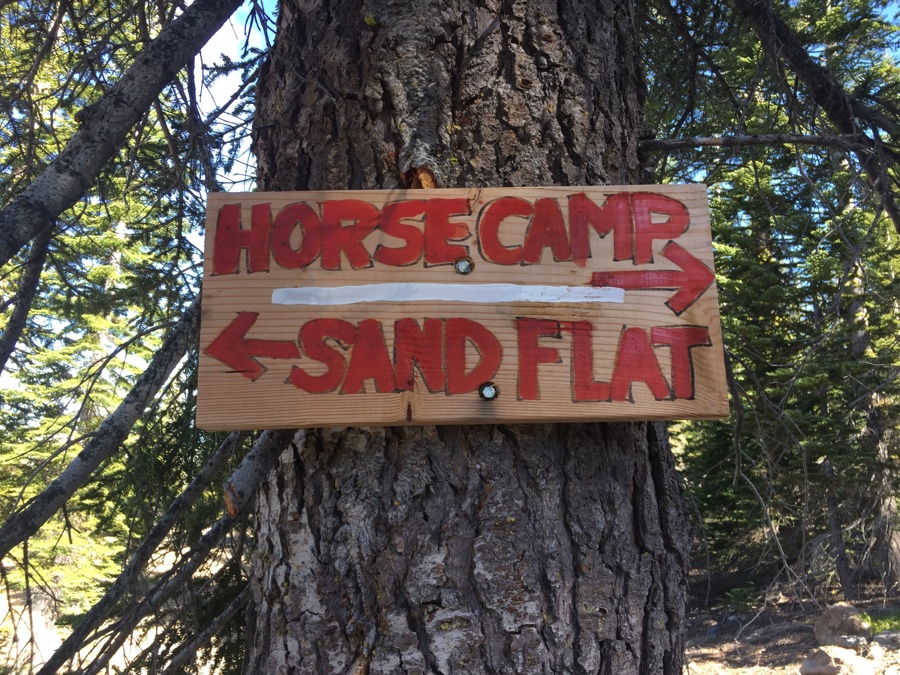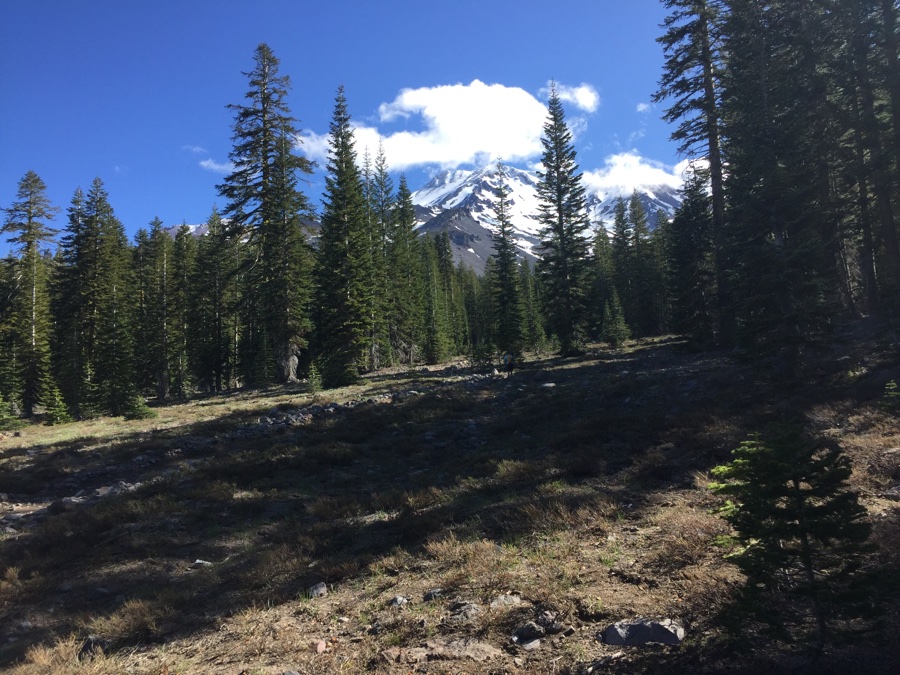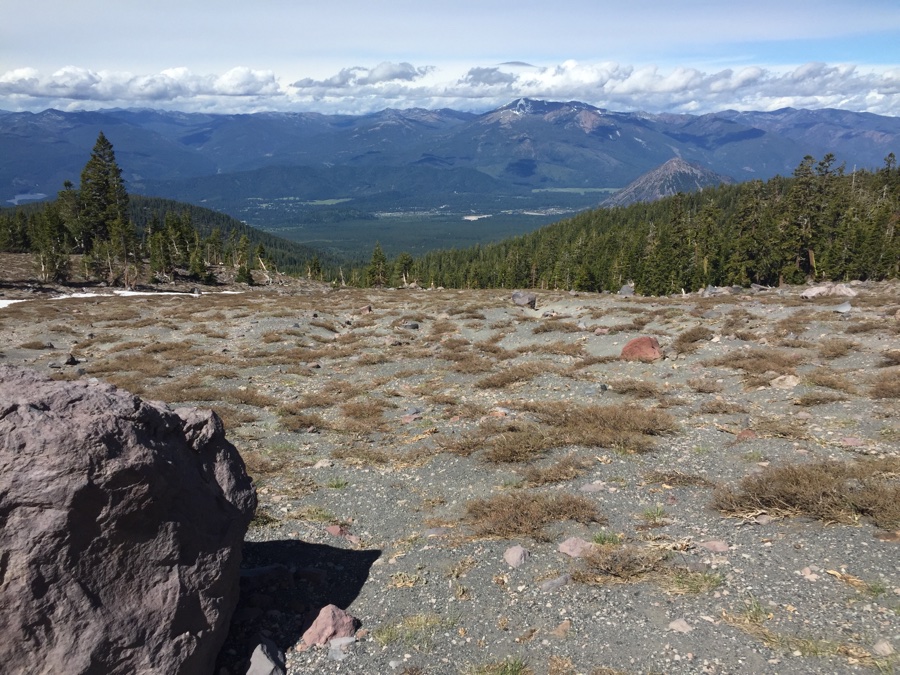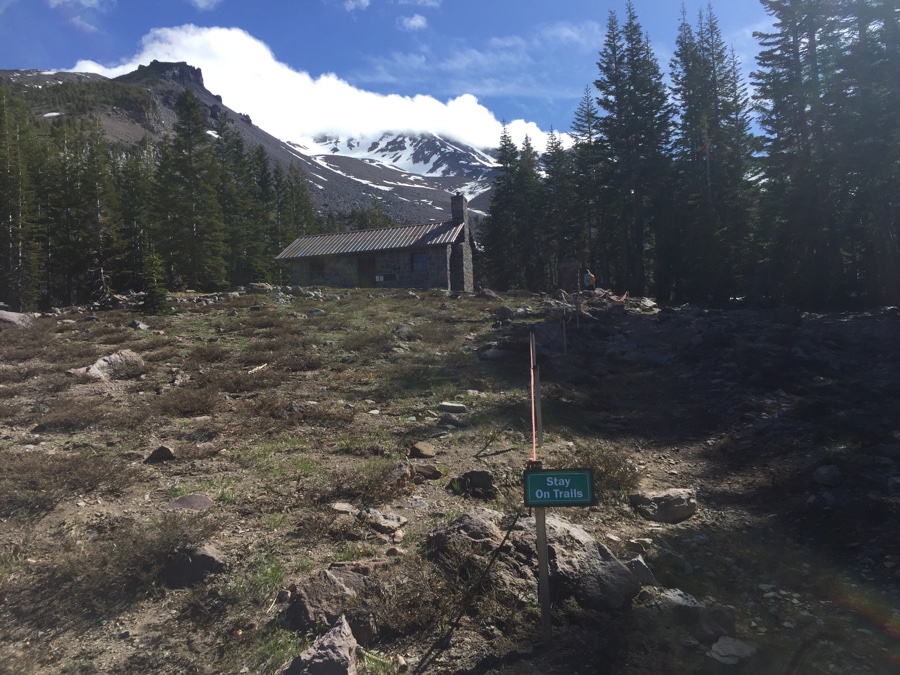 Horse Camp is so named because the early climbers would tether their horses here before attempting to summit the peak. I have not been able to find out the origin of "Bunny Flat". Too many rabbits running around the flats?
We meet a hut caretaker named Bill at the hut and he tells us Hidden Valley is three ridges over and bring our jackets because the wind can blow. We get 2 1/2 ridges UP & over a good deal of scree. The clouds are blowing up ahead, my jacket is a summer jacket and rain is in the forecast. Turnaround and let's go and look for some hot coffee.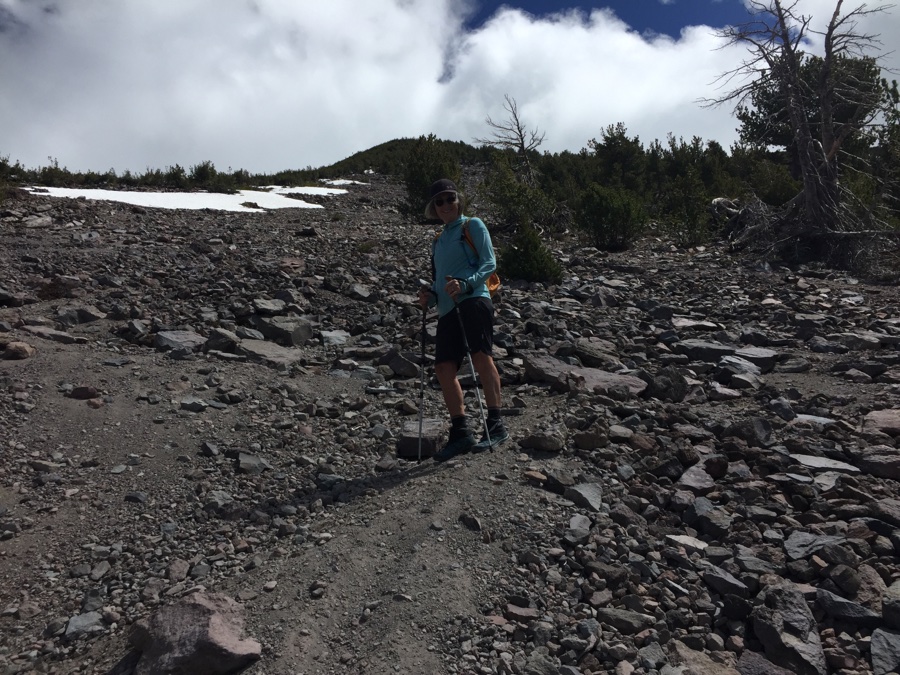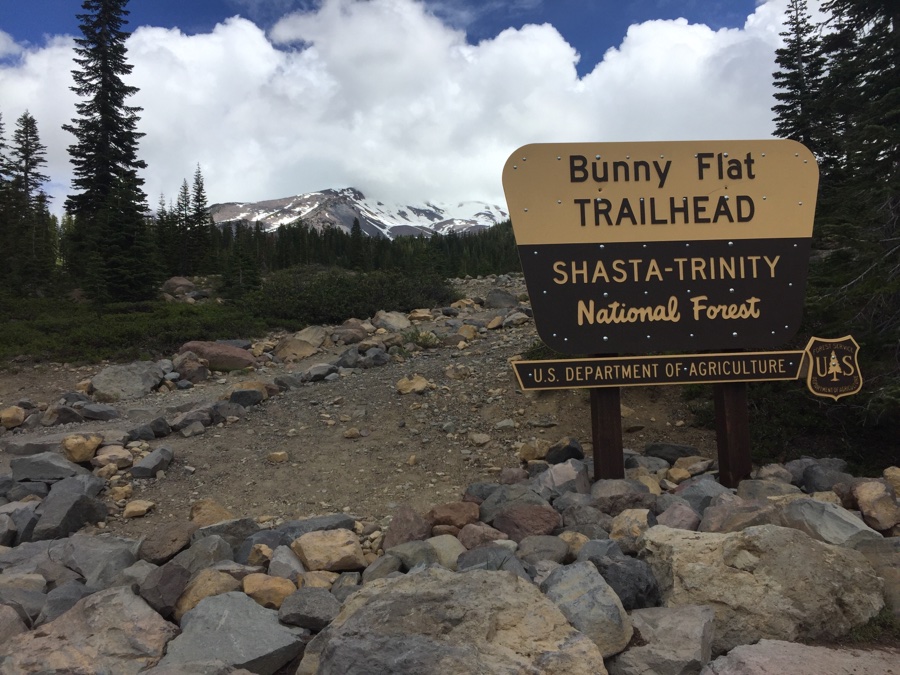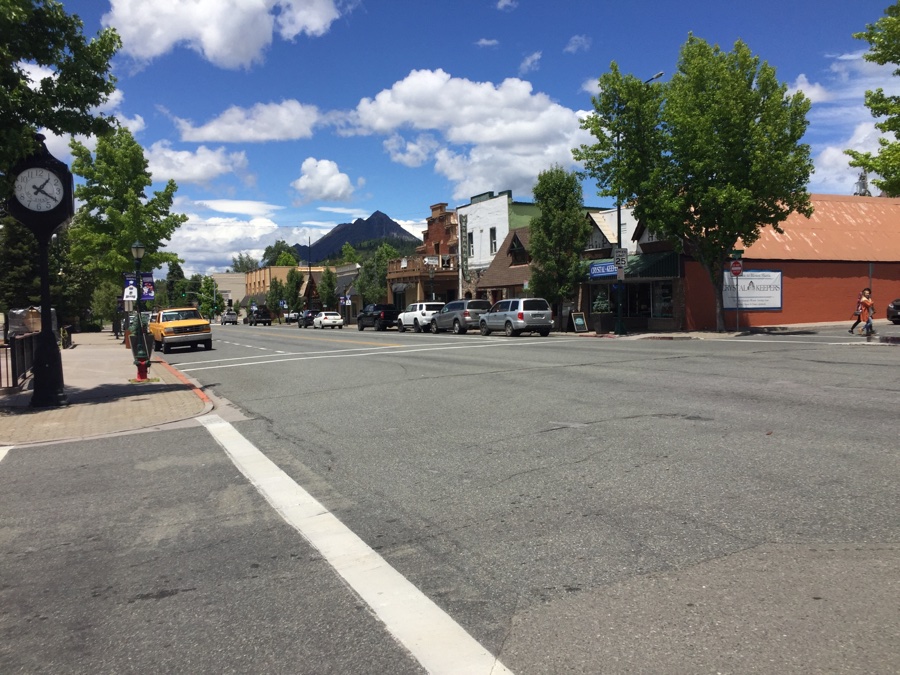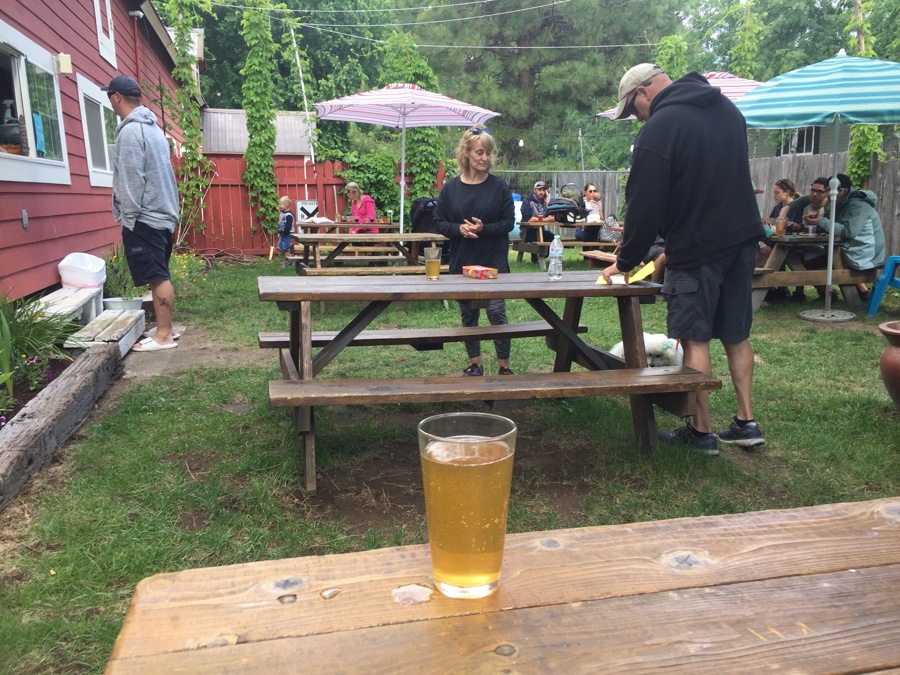 Walked over to Siskiyou Brew Works for refreshments.
Rained overnight and into the morning making for a lazy morning. Started to clear by the afternoon so we got out for a hike.  McCloud falls is a popular hike along the river with views of some waterfalls.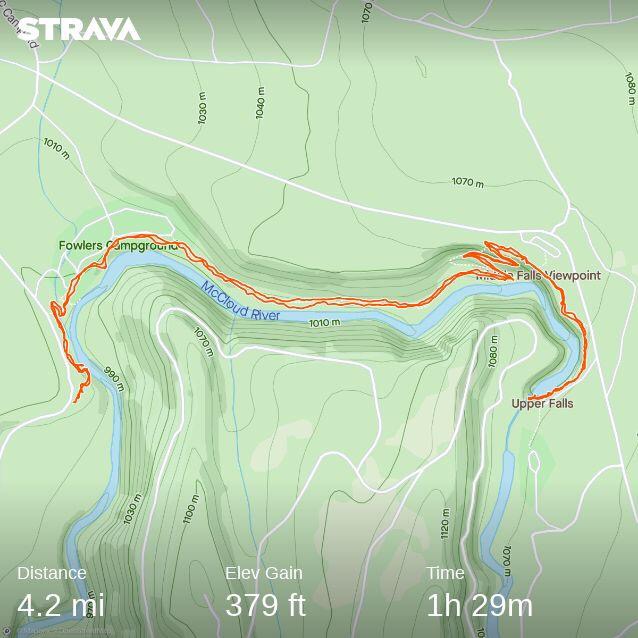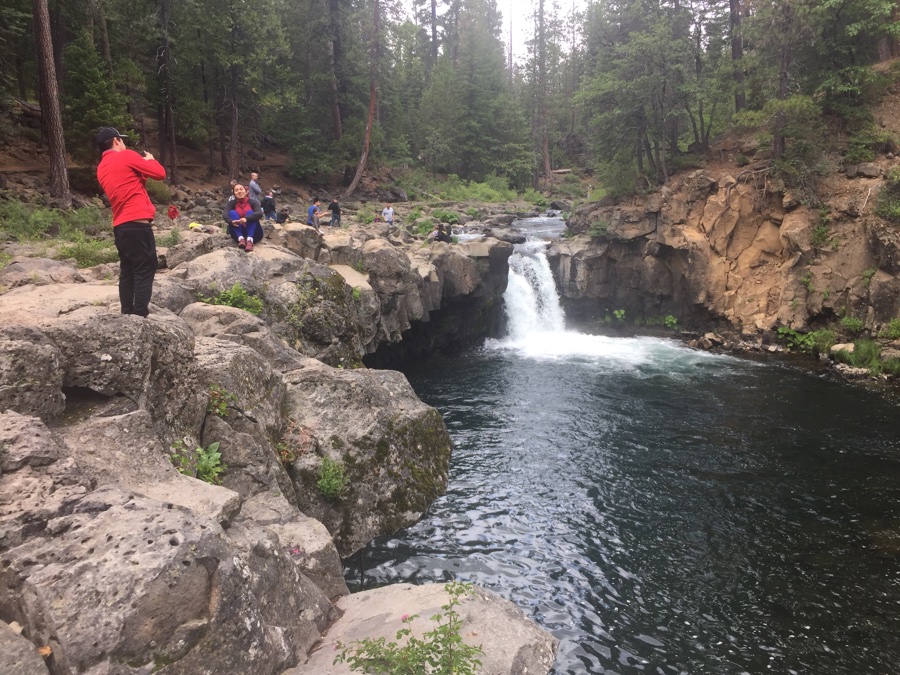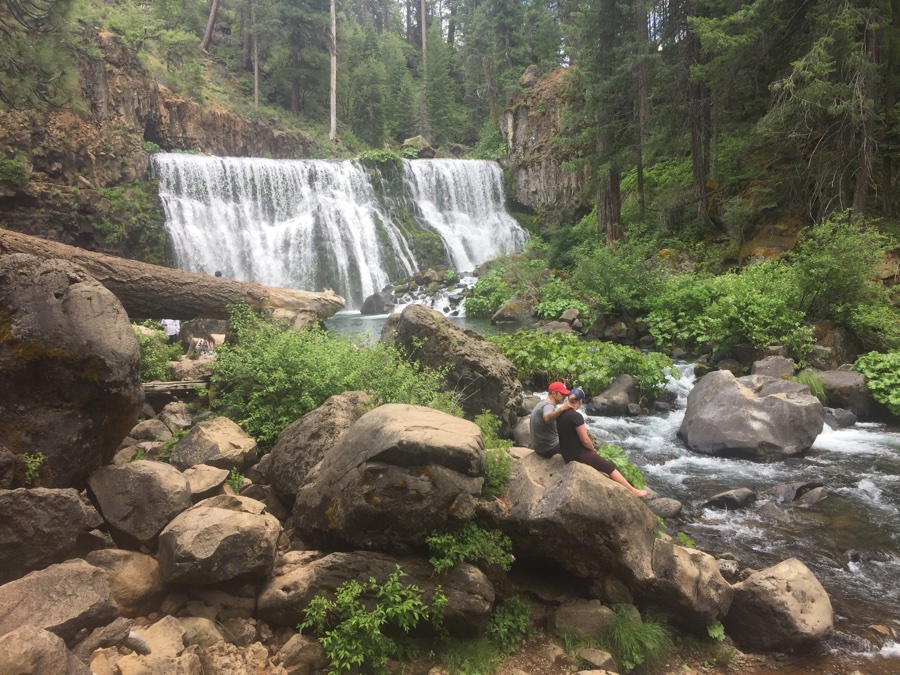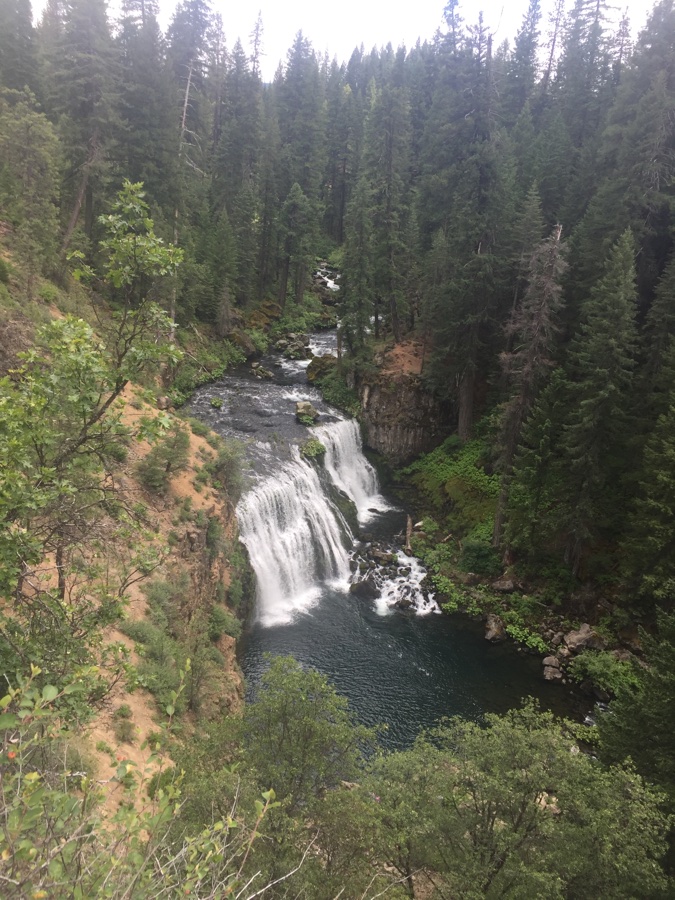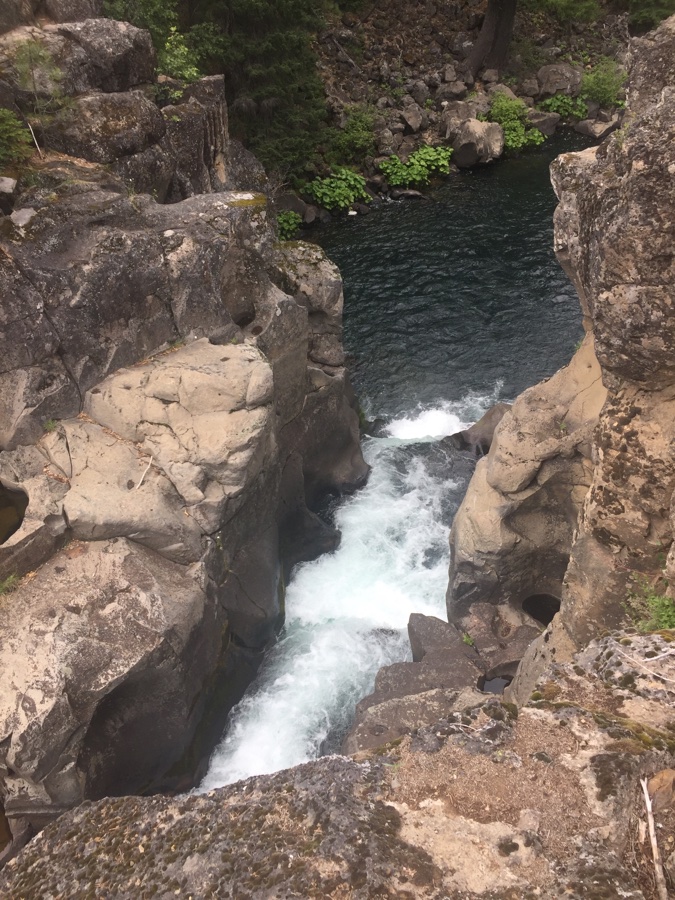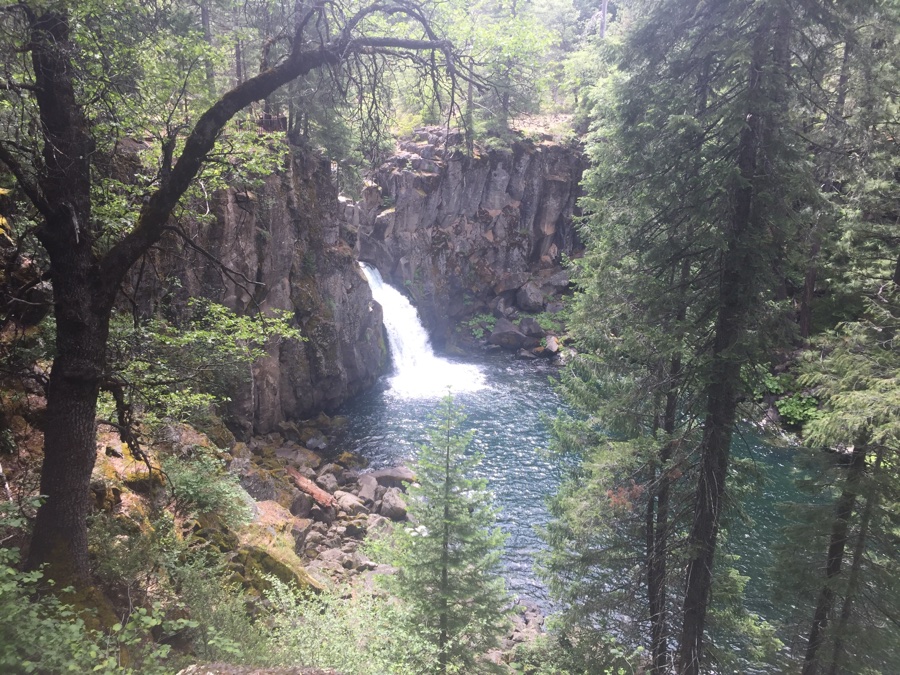 Nice hike with no rain but still quite a few people out on the trail. Most are cognizant of social distancing but others just barrel along as usual.
Off to Lassen tomorrow.