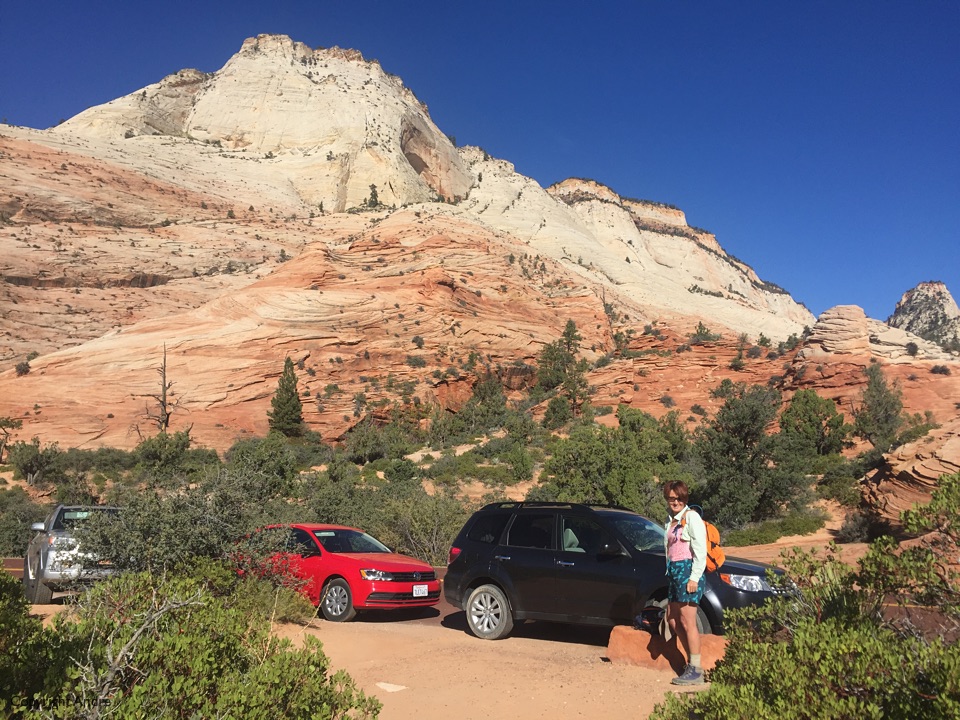 I love this place. Especially driving in from the north via the East Entrance where the white and red cliffs introduce themselves and beckon you to explore their canyons and test your slick rock hiking skills. But before we get to the Many Pools hike in the photo above some more preamble.
Mukuntuweap. Southern Paiute for "Straight Canyon", the name given to modern day Zion in 1909 when it became a National Monument. In 1919 when it became a National Park it assumed the more politically correct name of Zion. There you have it.
Although we got into the park for free on my Geezer pass, normally $30 per car, we had to cough up $15 for a tunnel pass. RV's are too high to travel down half the road in the Mt Carmel 1.1 mile tunnel so rangers stationed at both ends will stop traffic in the opposite direction and allow you to drive down the center thereby keeping your roof intact.
Besides plenty of tourists there was also the Red Bull Rampage 2016 on the go just outside the town of Virgin which translated into zero campsites available. No worry, Our new friends Jim & Gayle and Mark & Bobbie gave us hints as to their secret boondocking spots and we counterbalanced Mark's panoramic view out on La Verkin Overview.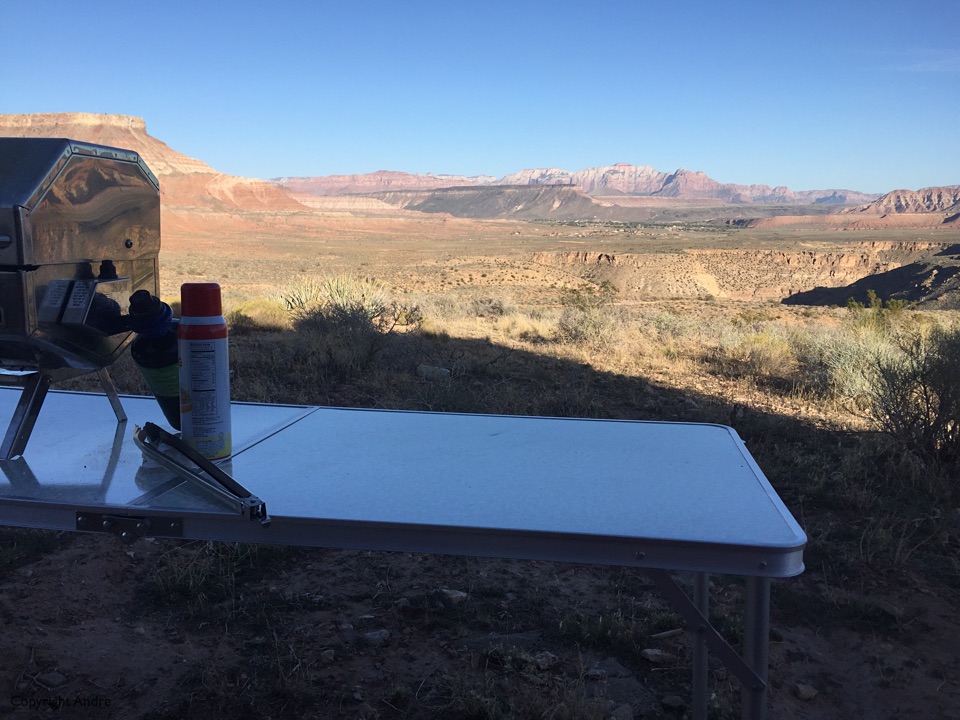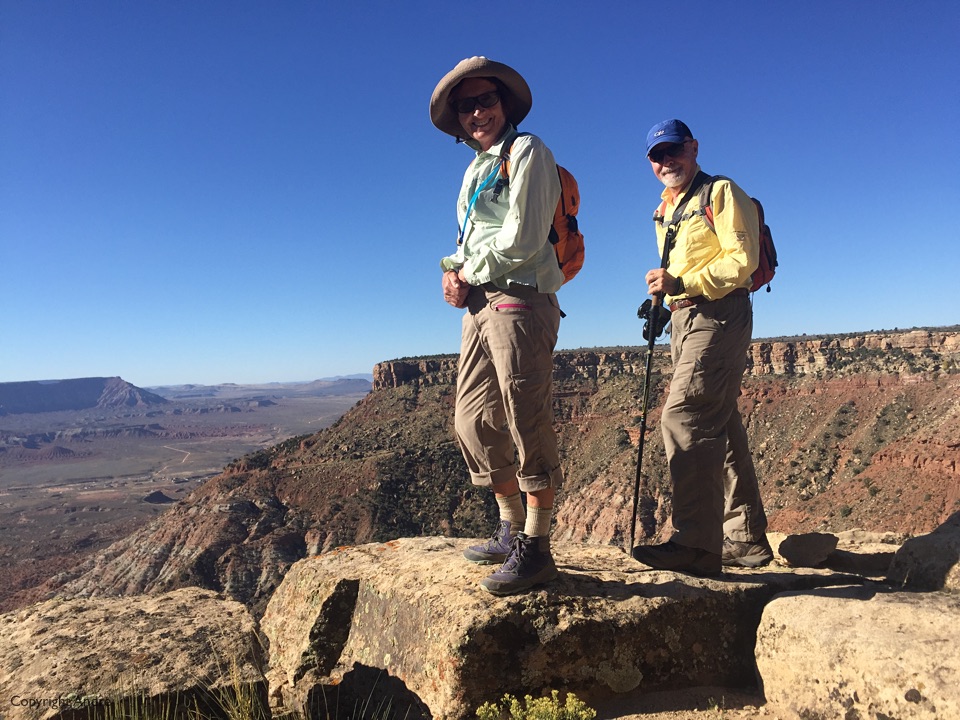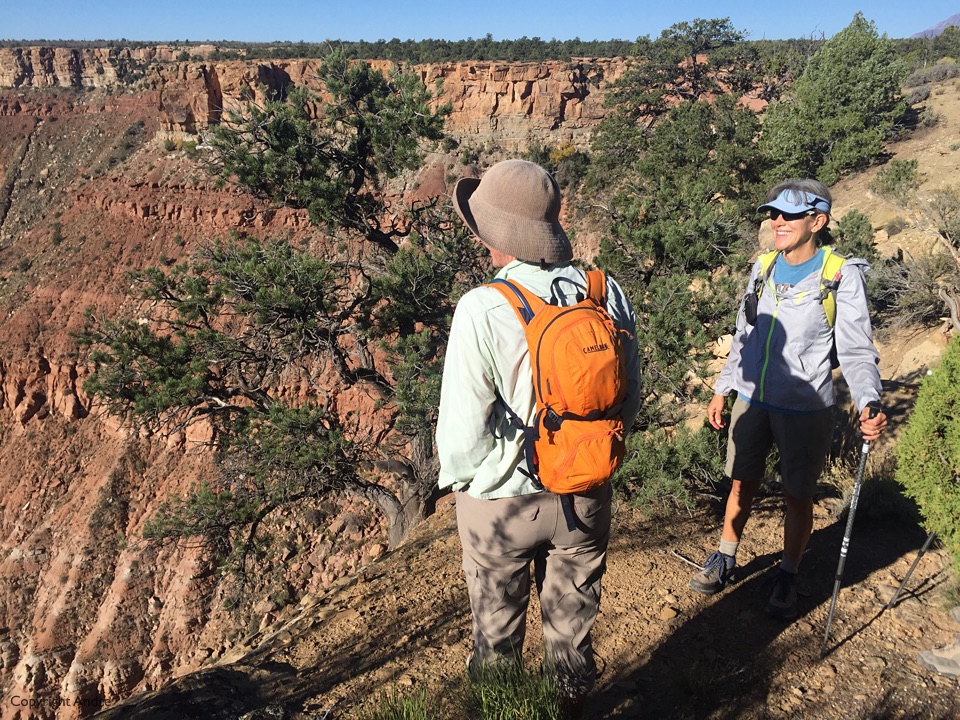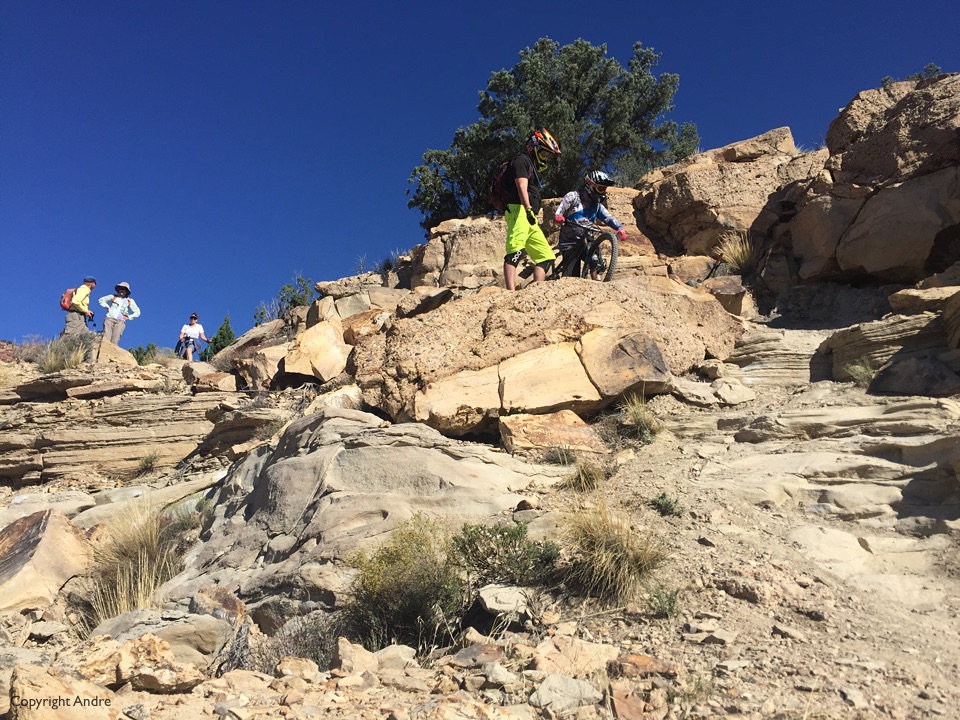 The maps will show it as Hurricane Mesa, aka Flying Monkey Mesa, and also home to the Flying Monkey downhill bike ride. While we were nosing around the start of the trail and making snide comments as to whether anybody actually rides down this stuff, a bunch of full faced riders took off down the trail. Some "cleaned" it beautifully others crashed and burned near the top but all disappeared from our view as specks on the mountainside.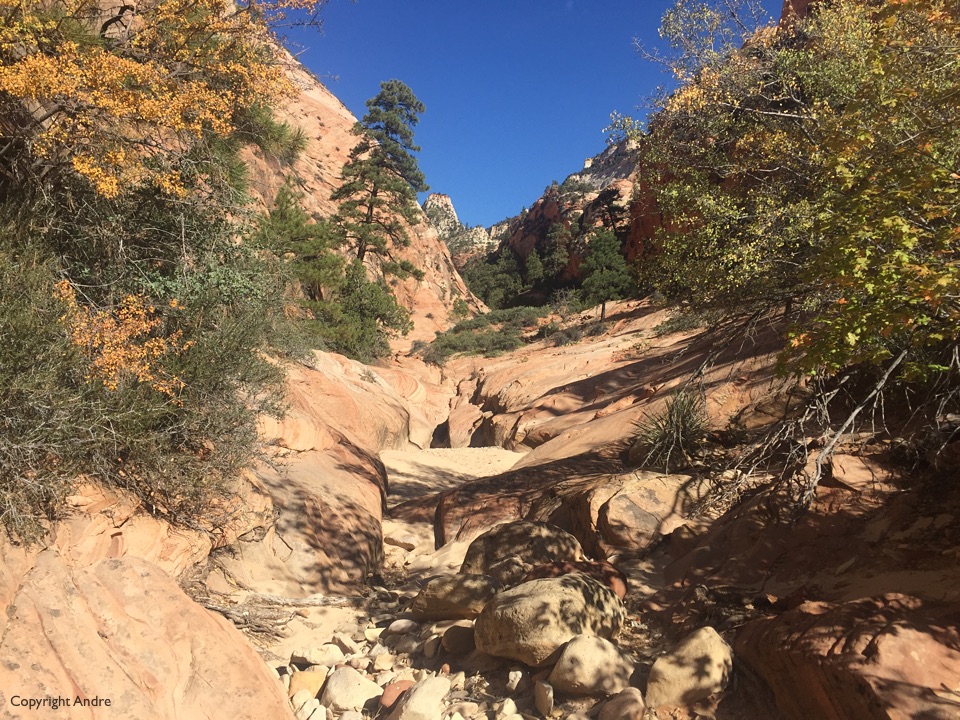 Back to the first photo, trail head for the Many Pools hike. No signage so I take a guess on an adjacent canyon and soon get bushed out. Read the manual, err map, and I see my error and we find this enjoyable hike up classic Zion red rock.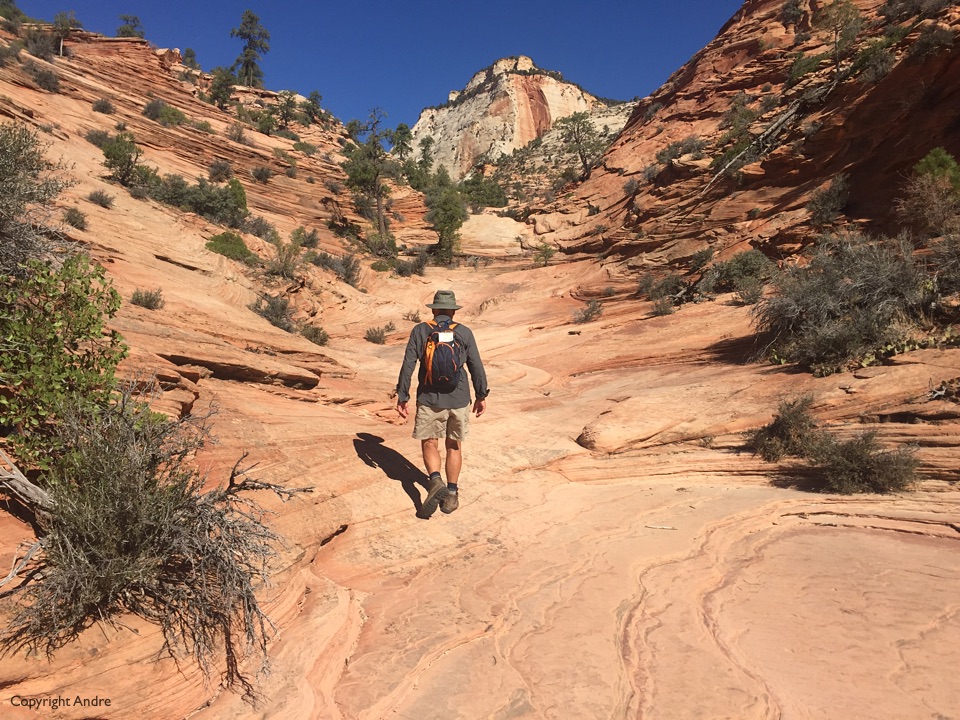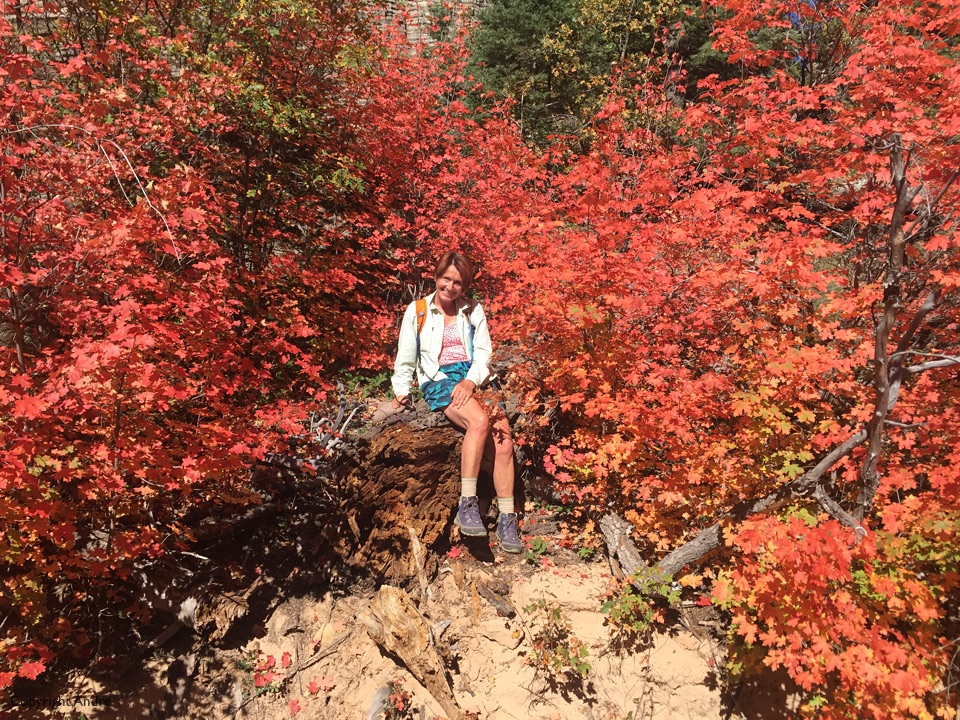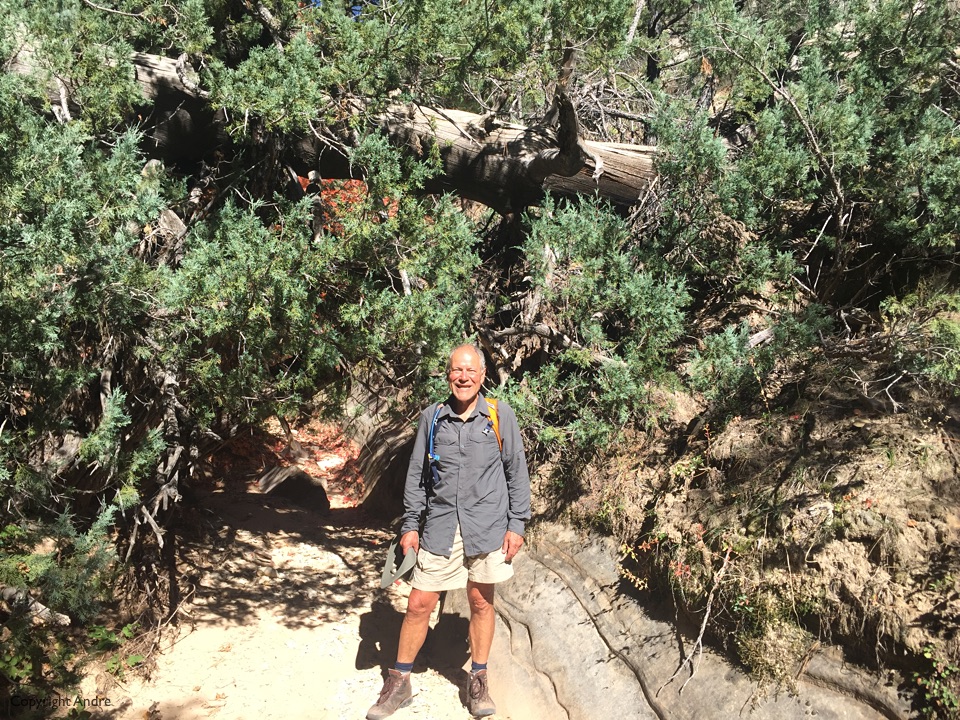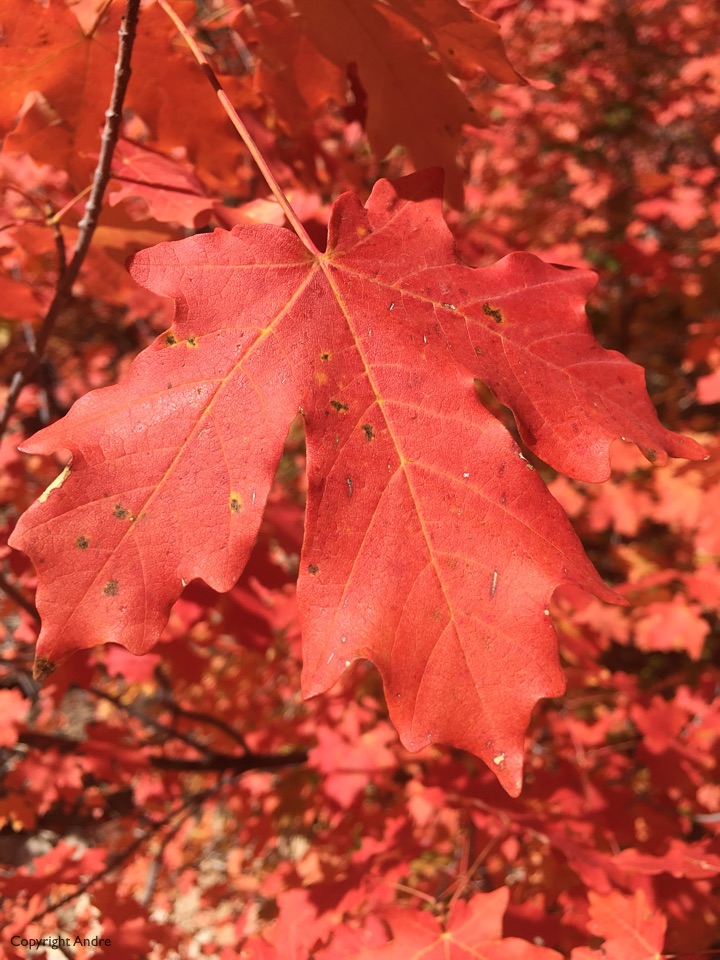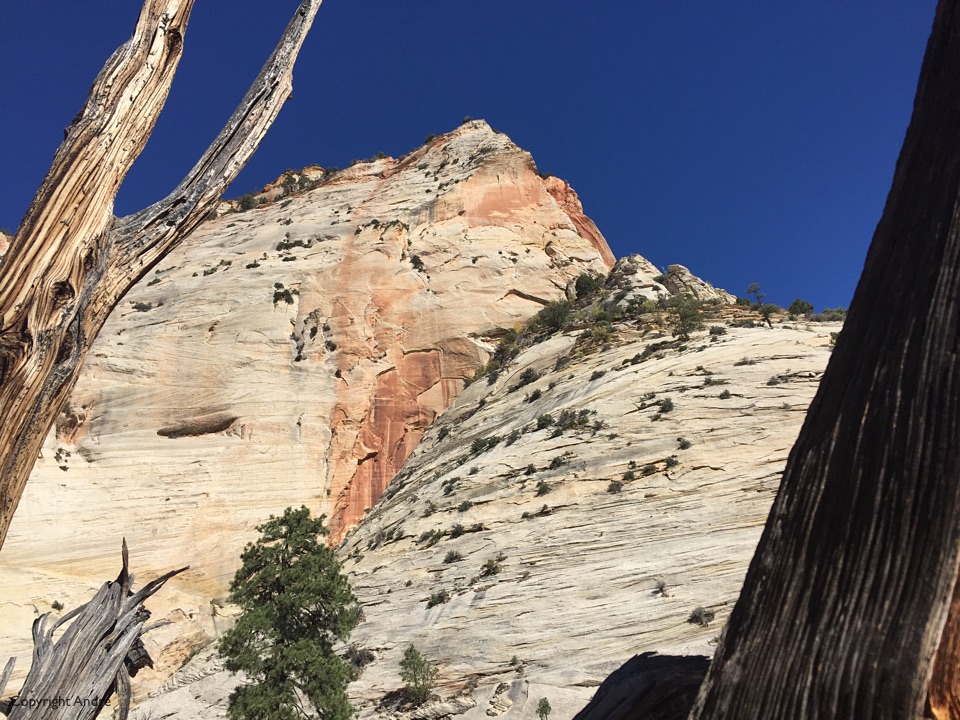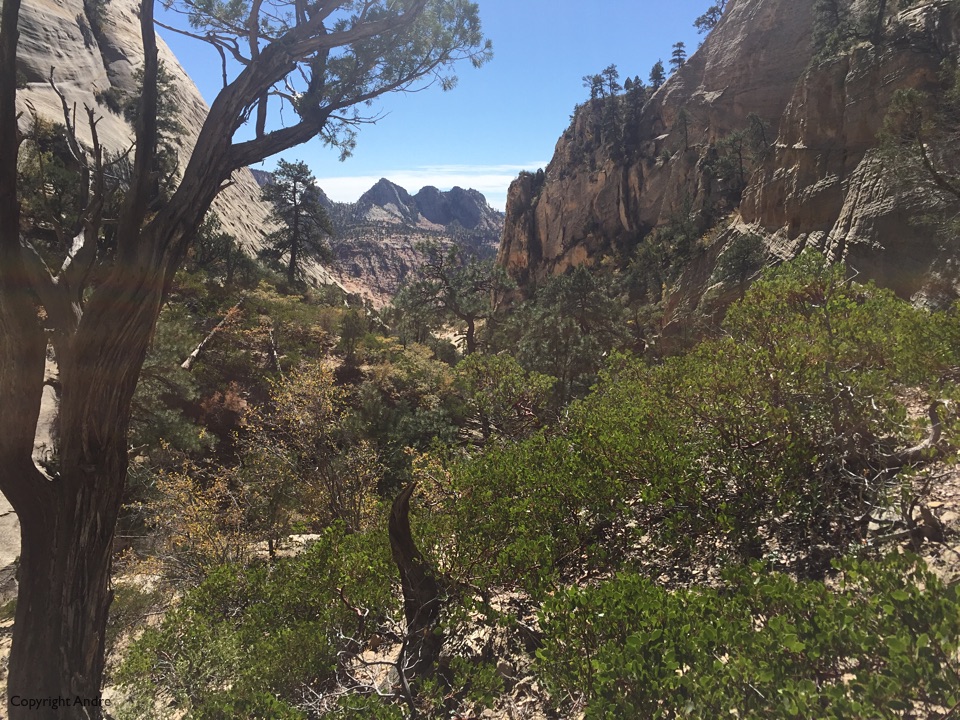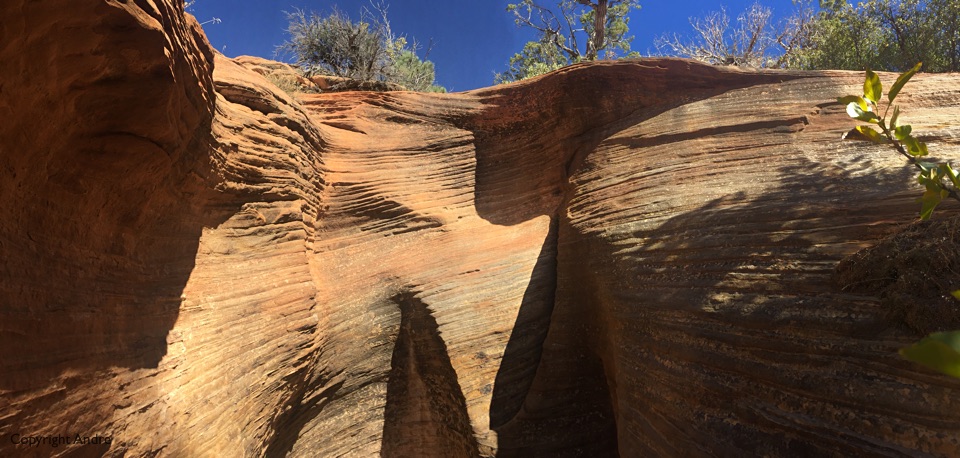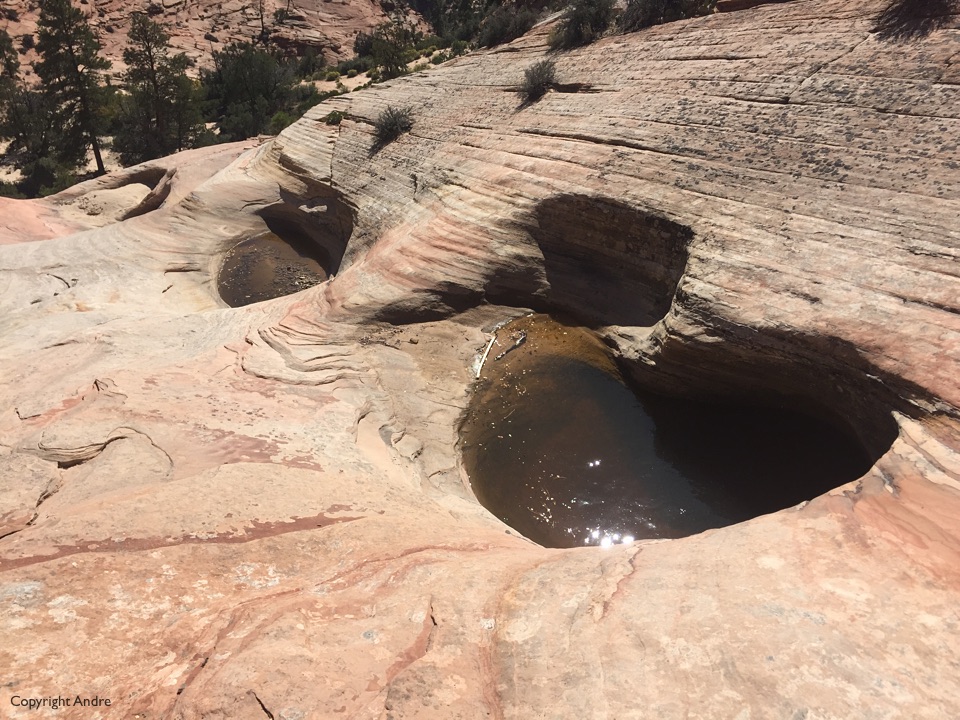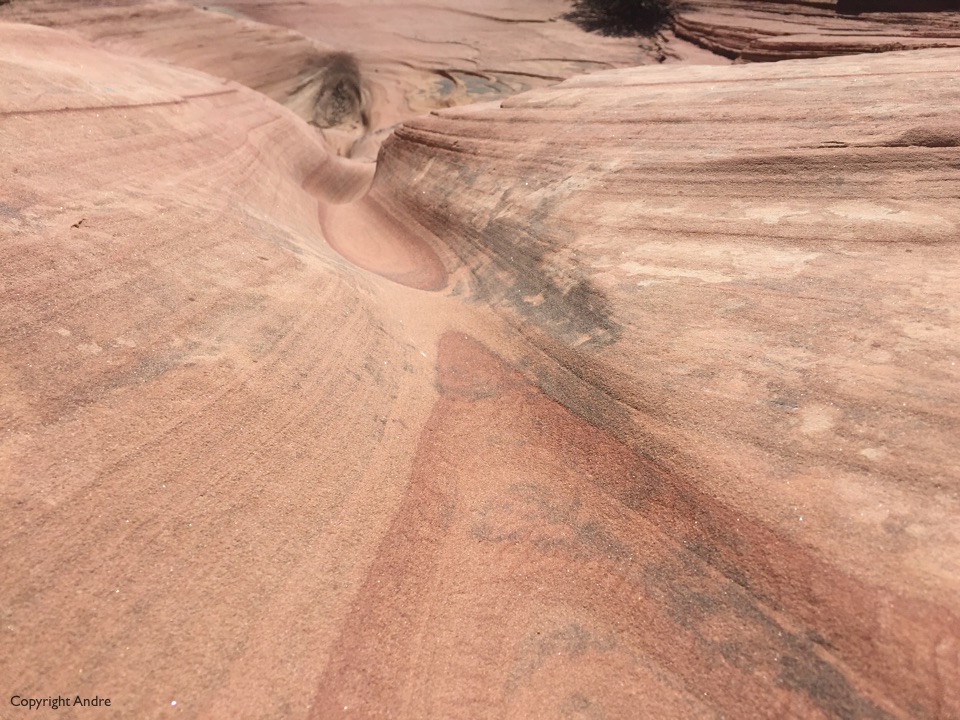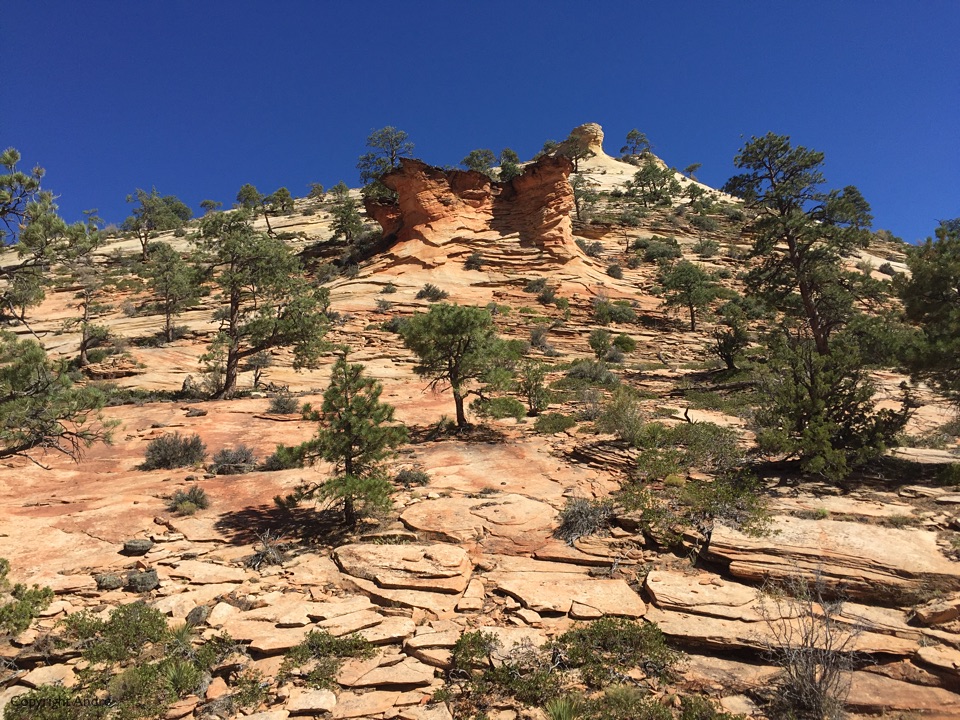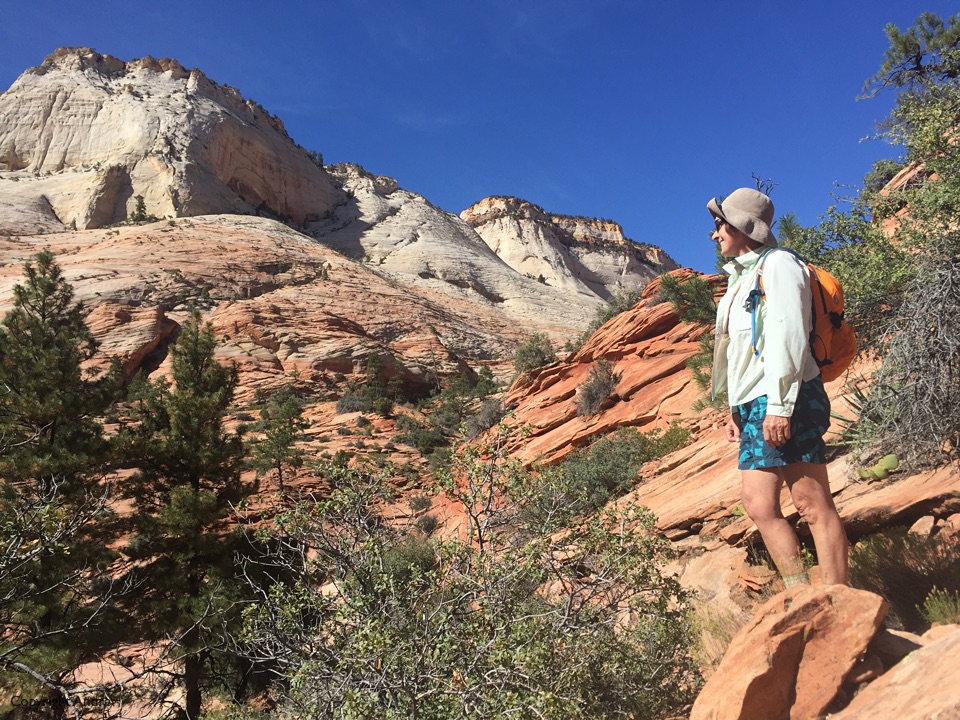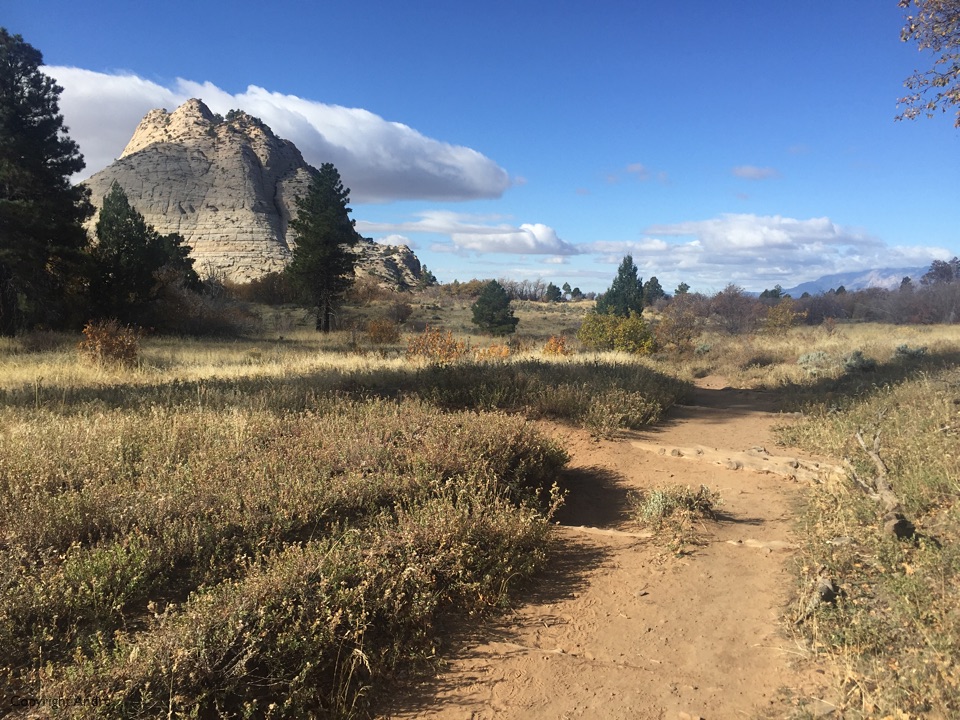 Got invited by the Gang to go exploring in the back country away from most of the tourists. Walking down these trails really makes me feel relaxed. I love the open landscape and ability to see all this stuff around me and constant invitation to simply deviate to see what's over there.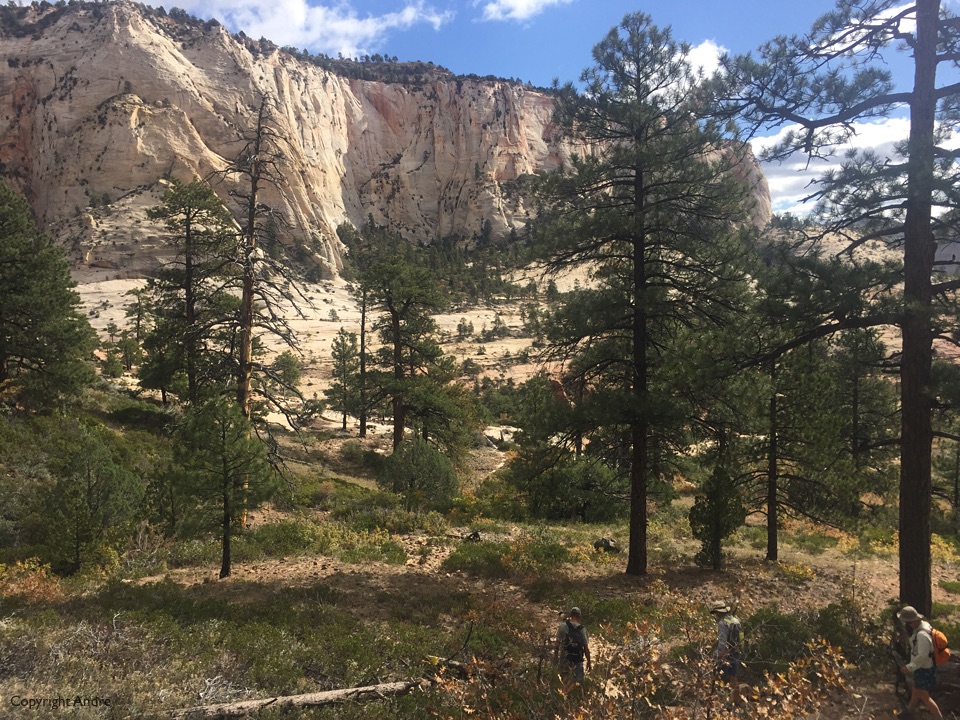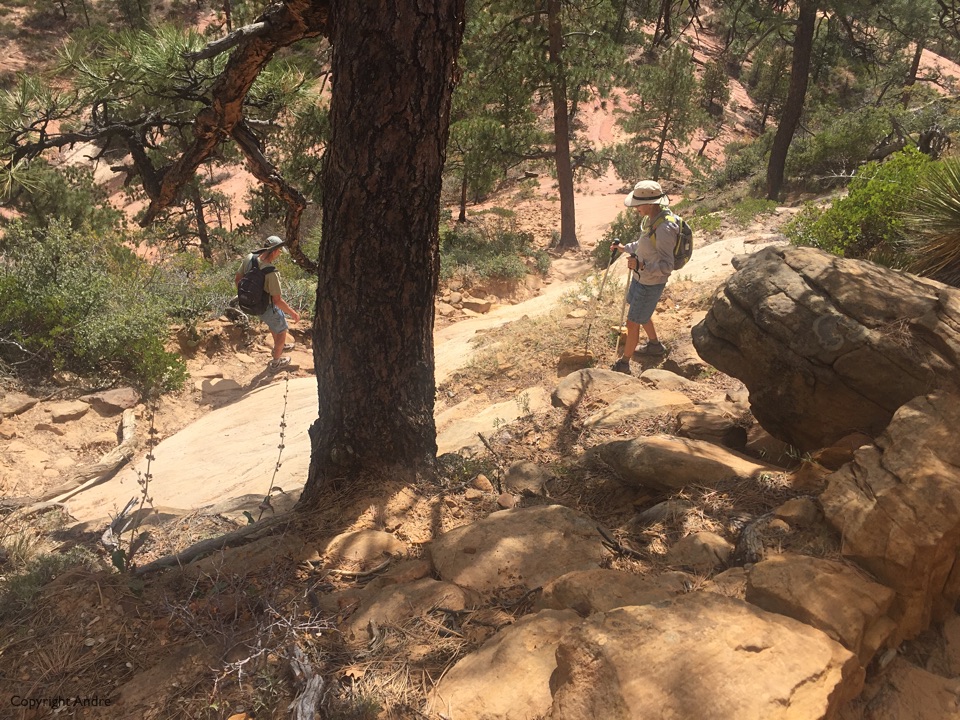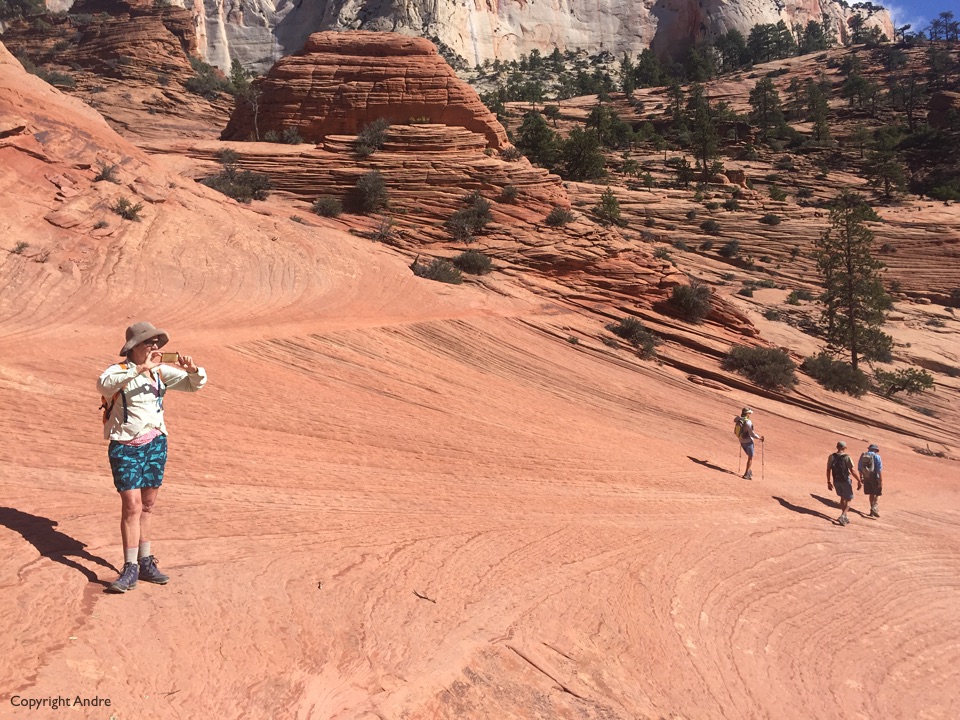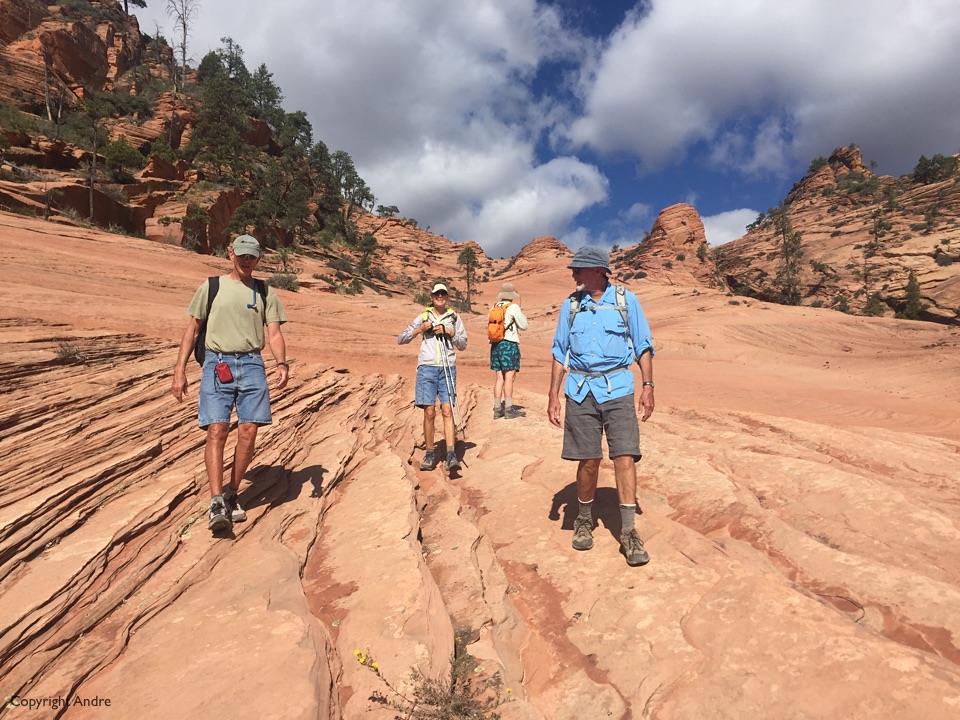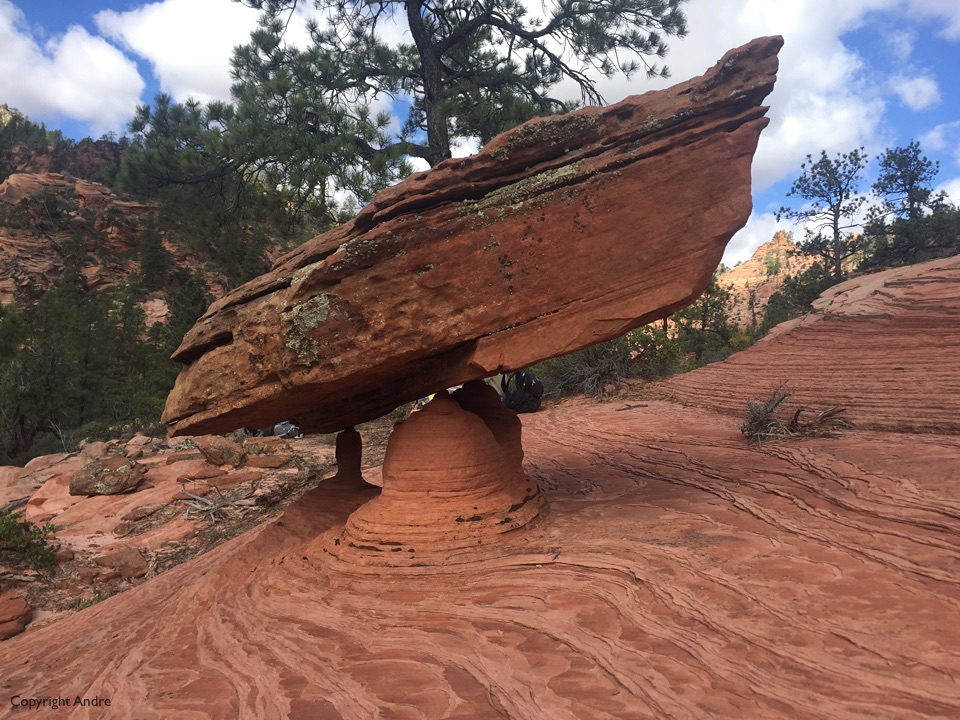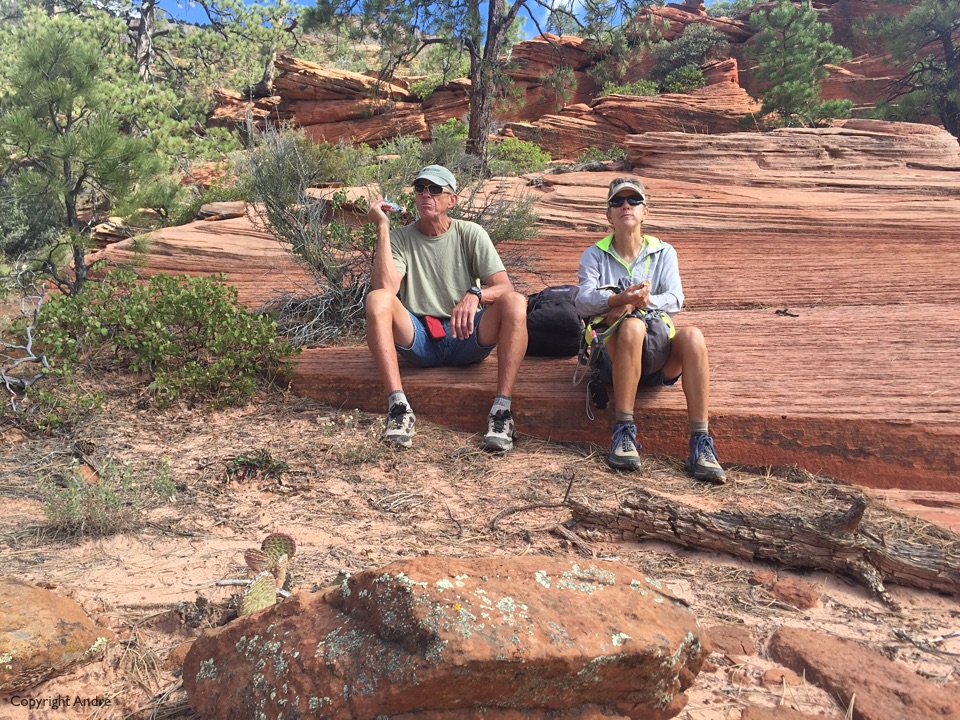 We sit down for a bite to eat and just gawk at the stuff around us.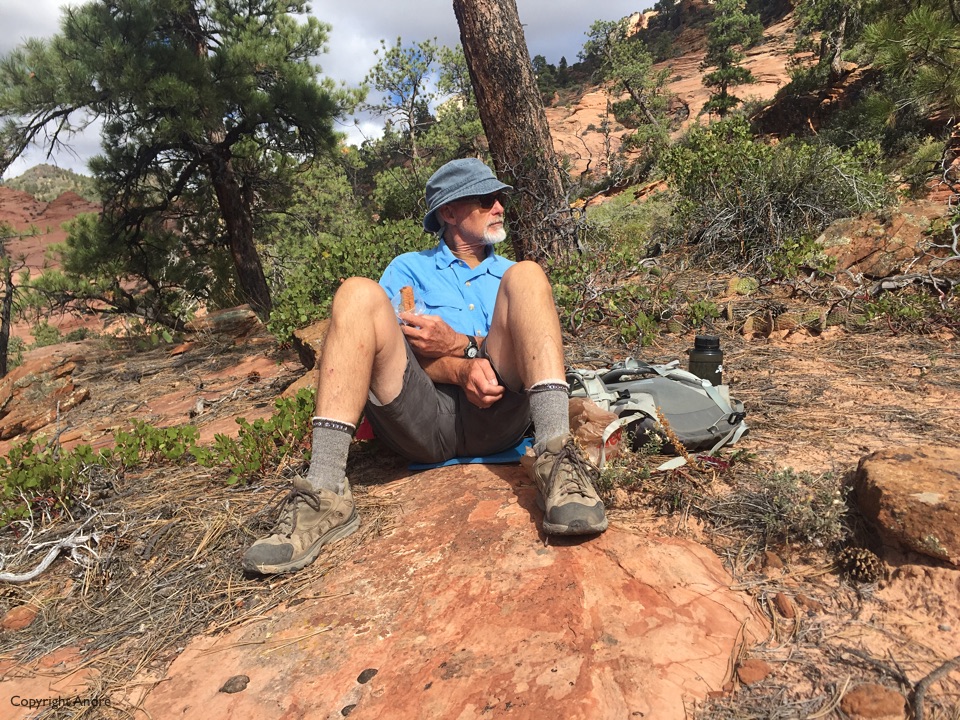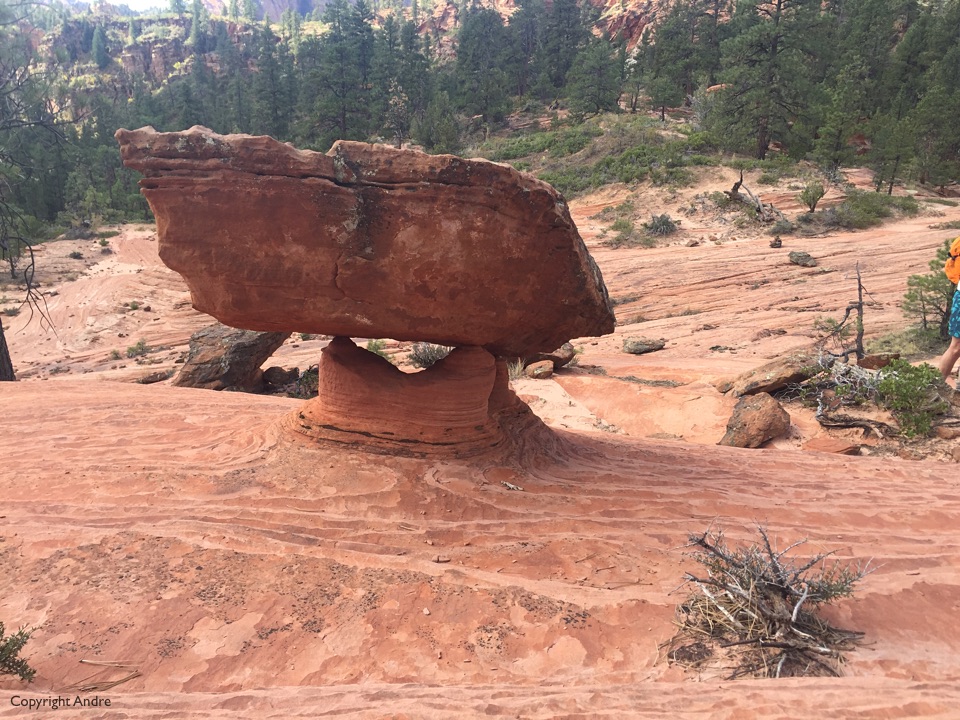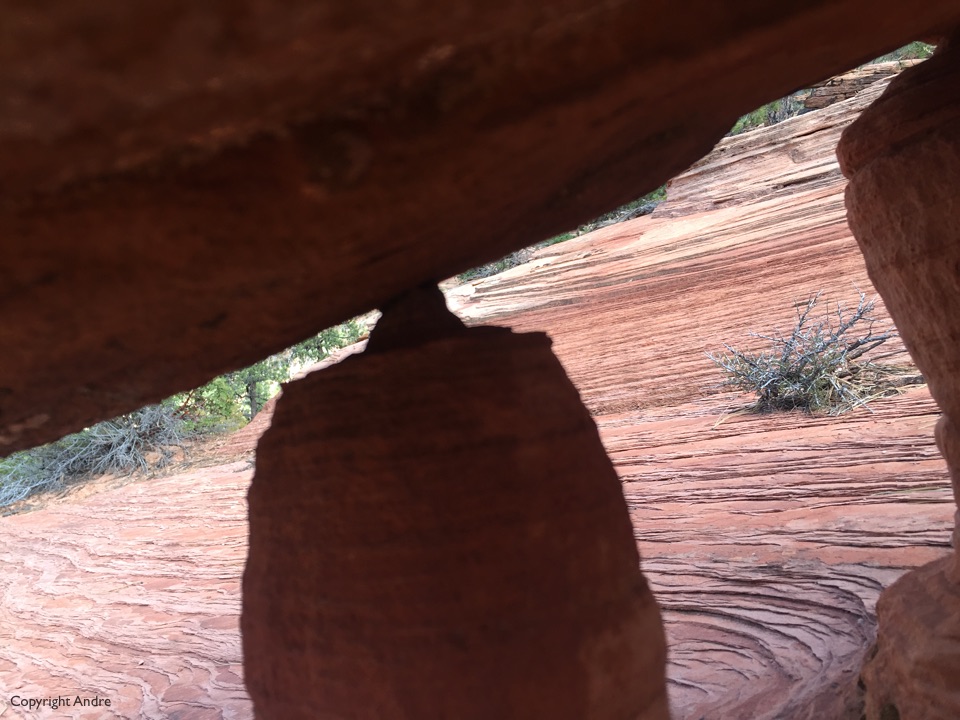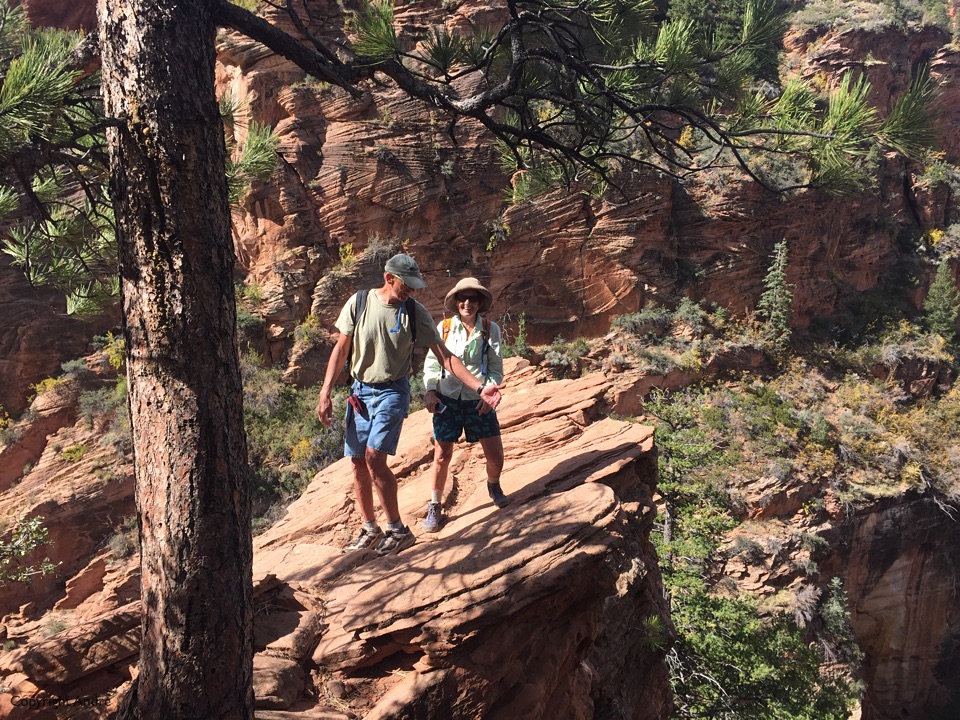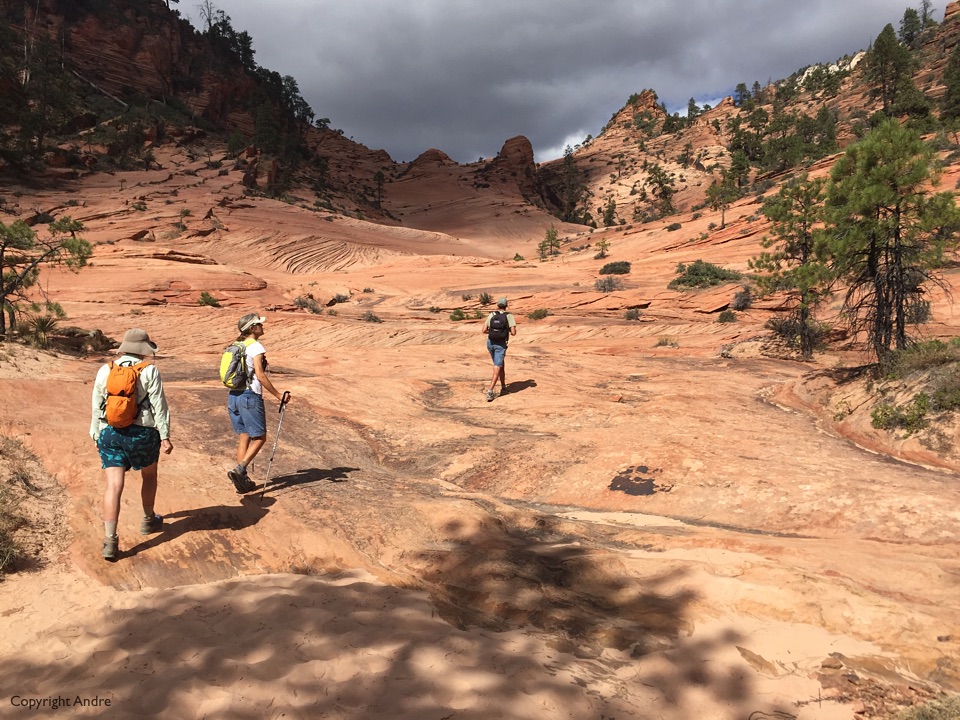 Next stop was a ride around Gooseberry Mesa, well known for it's bike trails.