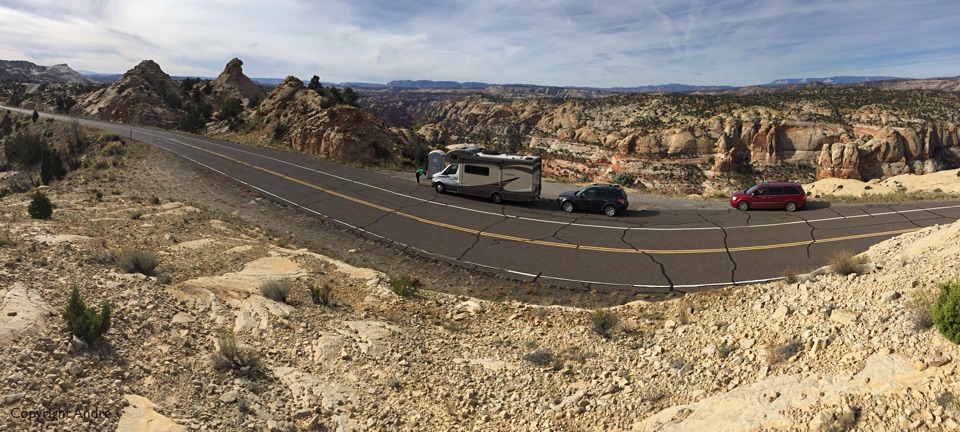 Left Torrey early in the morning and headed out down UT 12 on what I call the back entrance to Bryce. Never been down the road before so I think I know where I'm going, but don't really. From Torrey to Boulder the road climbs steadily through forest land and crests a pass at 9305 feet, that's pretty high around here. Boulder has no good coffee shop so we continue on towards Escalante and the scenery changes dramatically, almost as if we're already in Zion with white rock everywhere. Drop offs on both sides of the road as we descend down to Calf Creek Recreational Area and a hike we should do. Place is packed with cars & RV's of all sorts so we continue on to Bryce Canyon's back door.
We had made a reservation at Ruby's, a meat market of a RV resort on the outskirts of the park so that we could do the usual clean up. They also had cable TV and our stay coincided with debate number two and we got to see the Hillary & Trump Punch & Judy show. After parking the RV we took the Subaru and went to check out the park. First impressions: hordes of people and every available parking spot filled. Bus loads of tourists, many of them foreigners, running around with iPAD's & iPhone's capturing their every footstep – what chaos.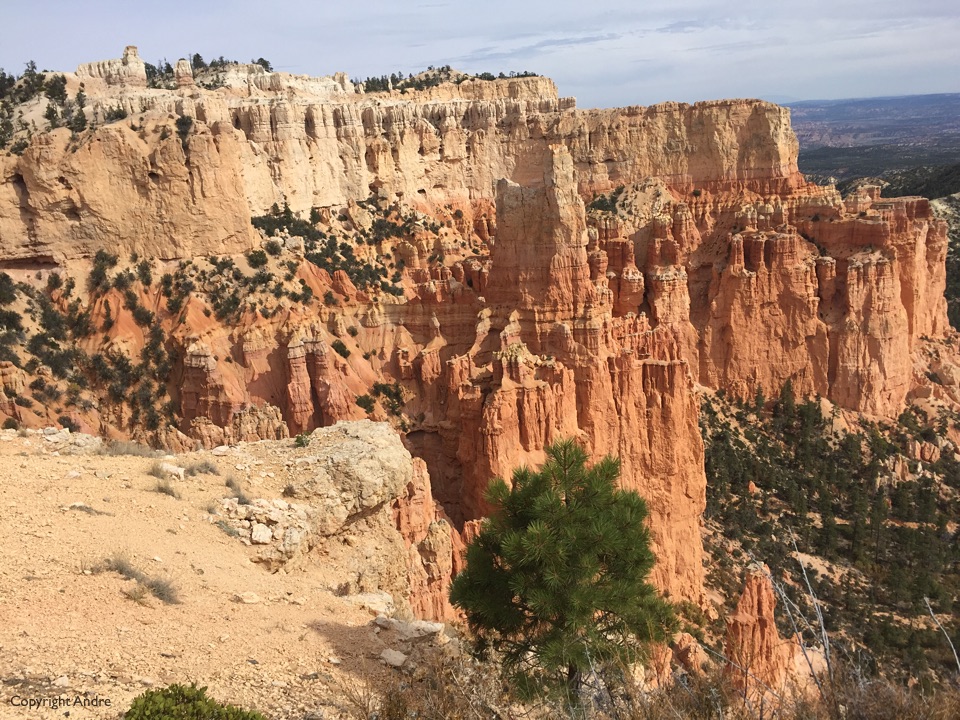 We decided that an early start was in order and that we'd park at Sunset Point to have the car where we finish our excursion. Then walk along the rim to Sunrise Point and descend down the Queen's Garden trail.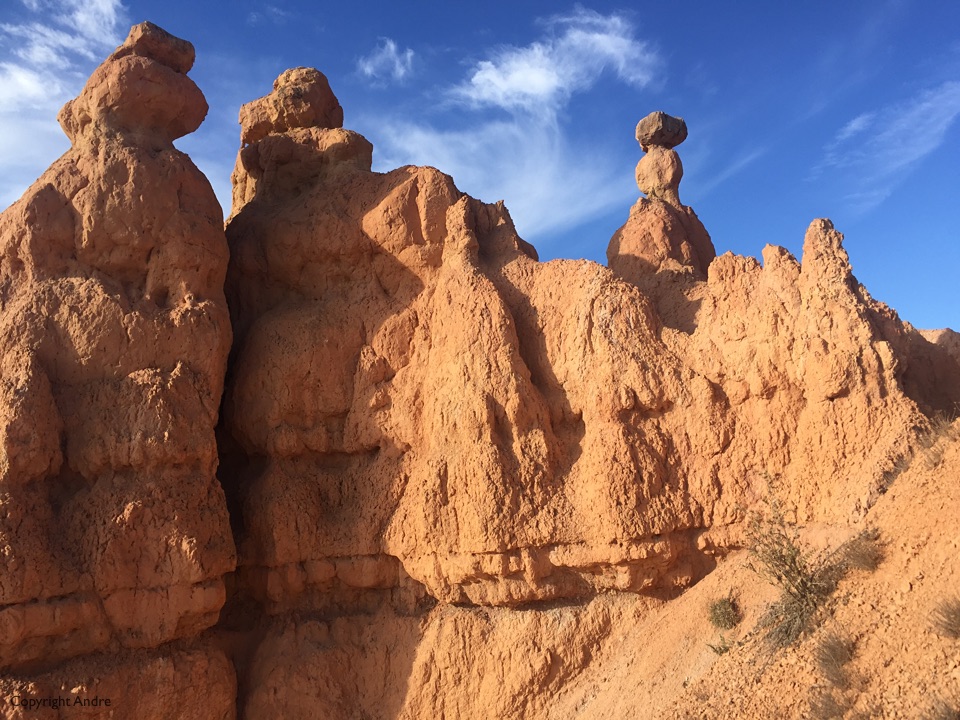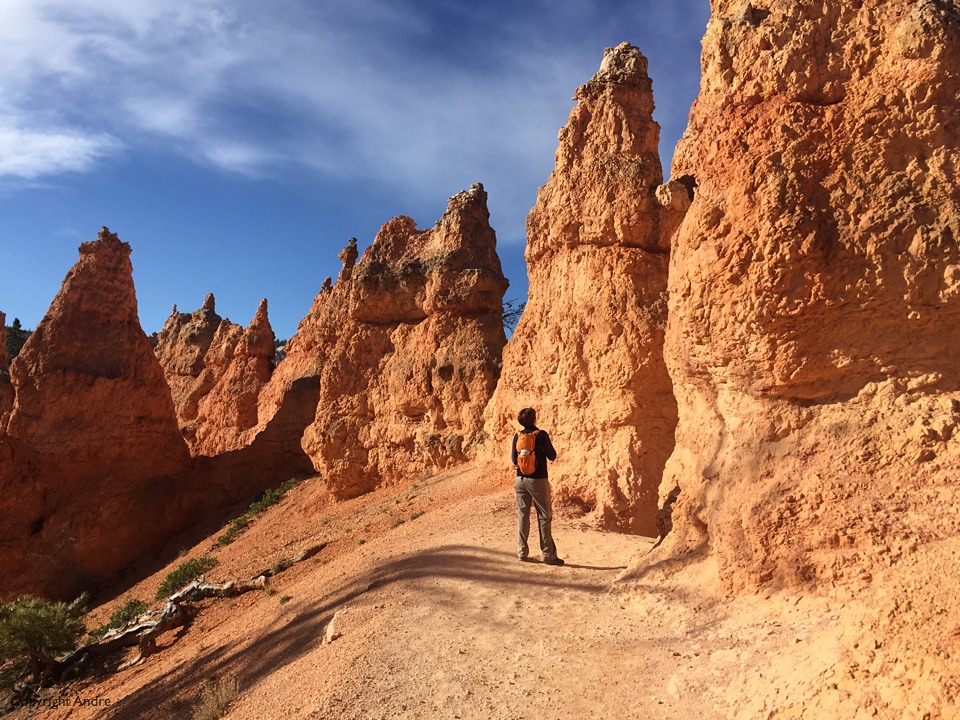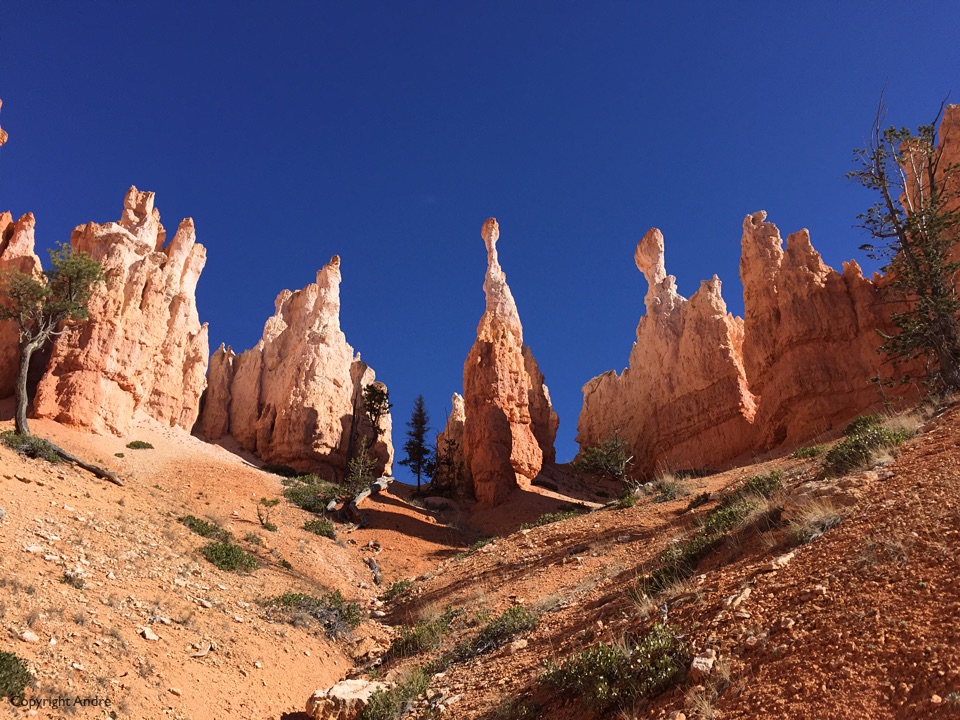 Before heading up and out we detoured over to the Peekaboo Loop Trail (3 miles) and roller-coasted through the hoodoo's to find the Wall of Windows.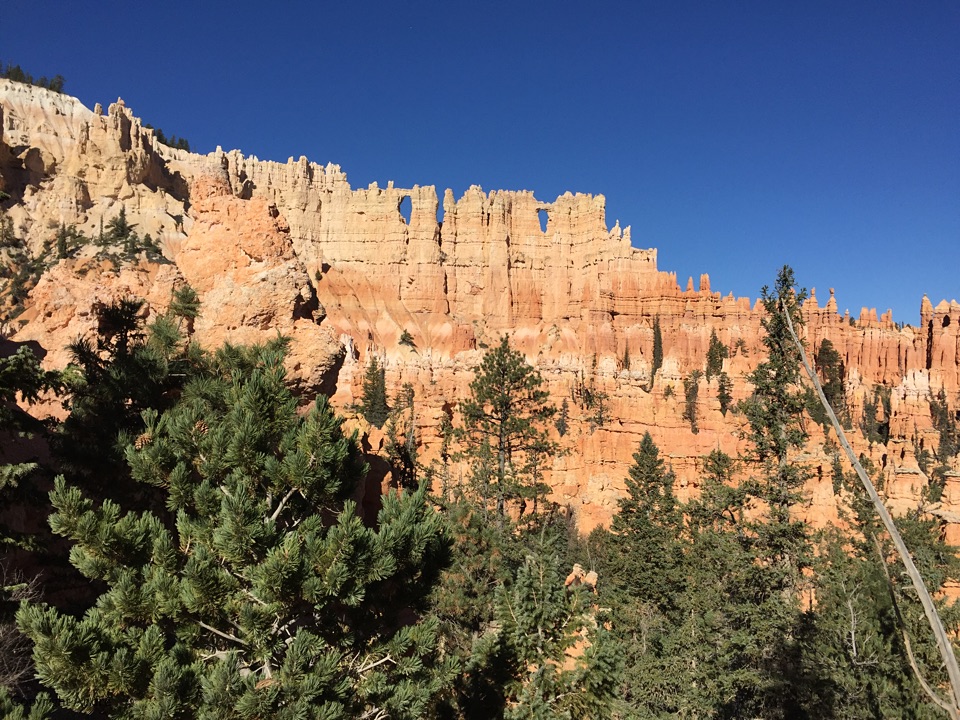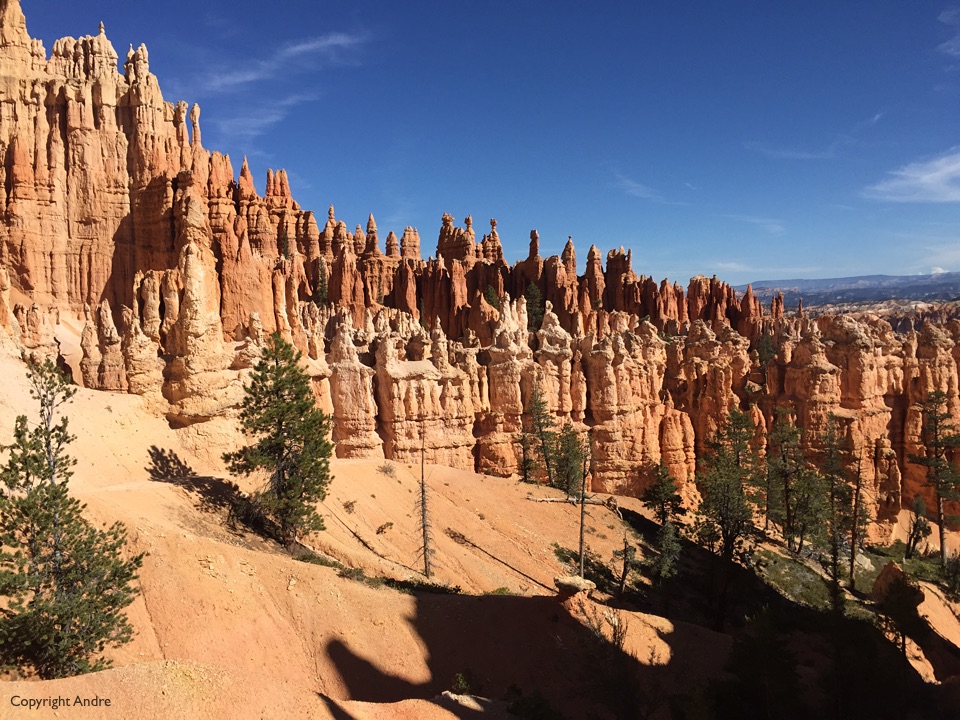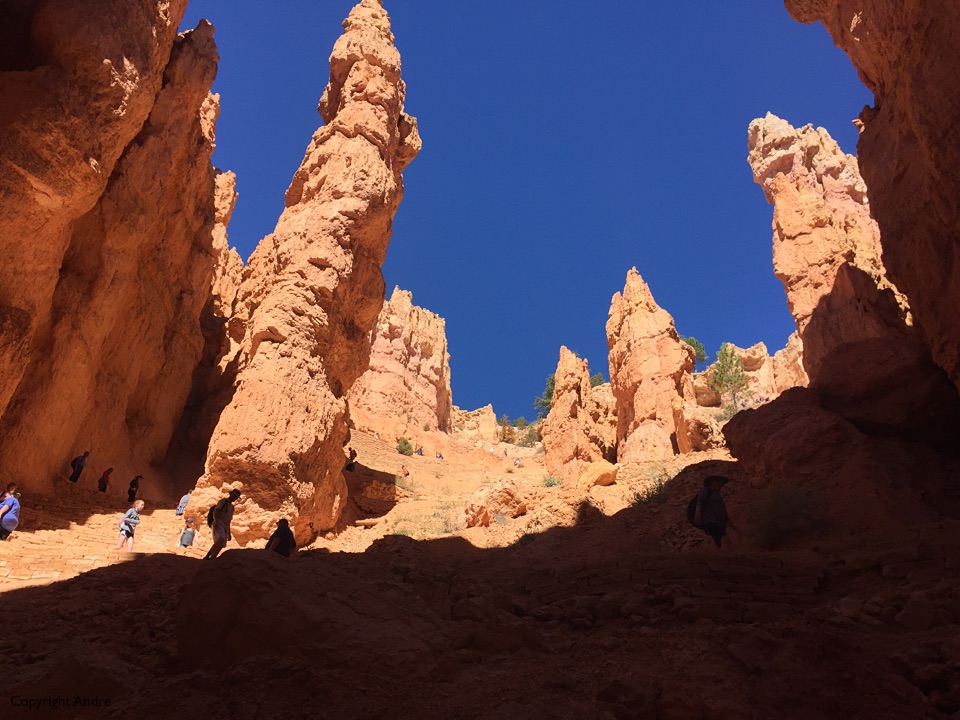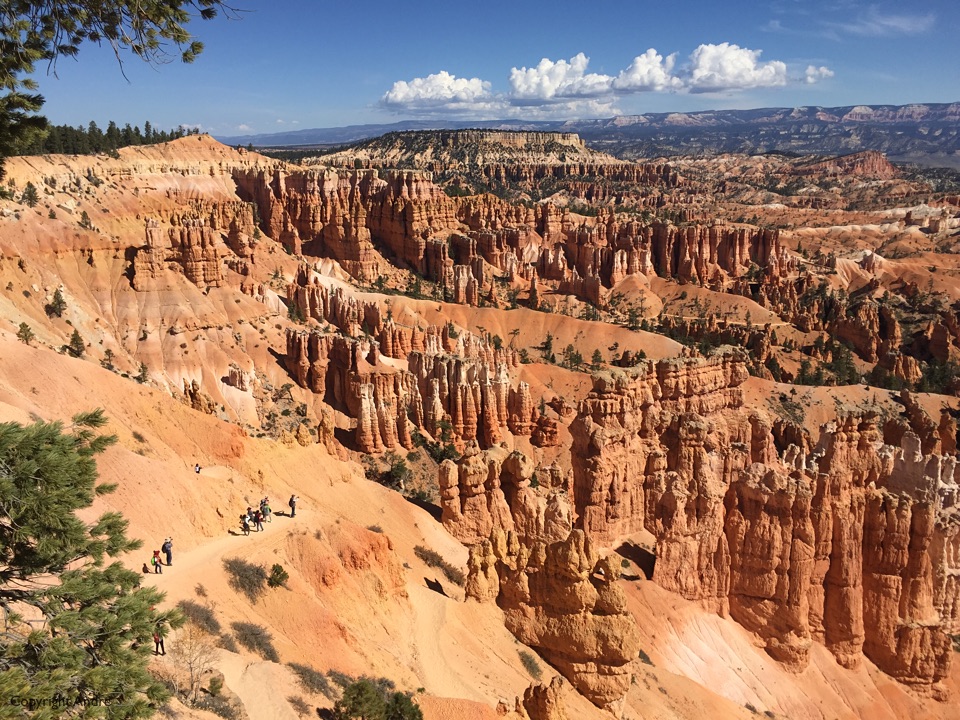 We had scoped out the Red Canyon Campground down the road in, yes, Red Canyon that connects Bryce to UT 89 that runs North-South and connects to Zion. No hookups but hot showers for a few dollars and the $18 fee is reduced to $9 if you have a Gheezer card – what a deal. We needed groceries having bought only the minimum in the Bryce City "tourist" store so we drove up to Panguitch a few miles to the north.
Lots of you will know about Utah's liquor laws but they're worth repeating. Coming from California they're downright restrictive. You can find beer in some of the grocery stores but as colorful as the labels look their alcohol content is all an anemic 4.0% by volume. If you drink Bud Lite you might not notice the difference but if you're after the buzz it just doesn't happen. Then you find out that to buy anything else, anything with more than 4.0%, including wine, you need to go to a state liquor store. Fine, except that out here there are not many around. There was one in Panguitch but be careful, they're closed on Sundays and holidays and only open at 12 noon and close early. Makes you feel like a convict buying contraband. The store in Panguitch is small, about 20 different wines in the $10 to $20 range and some beers above 4.0% alcohol. We make a selection to see us though the next few days and get the hell out of there.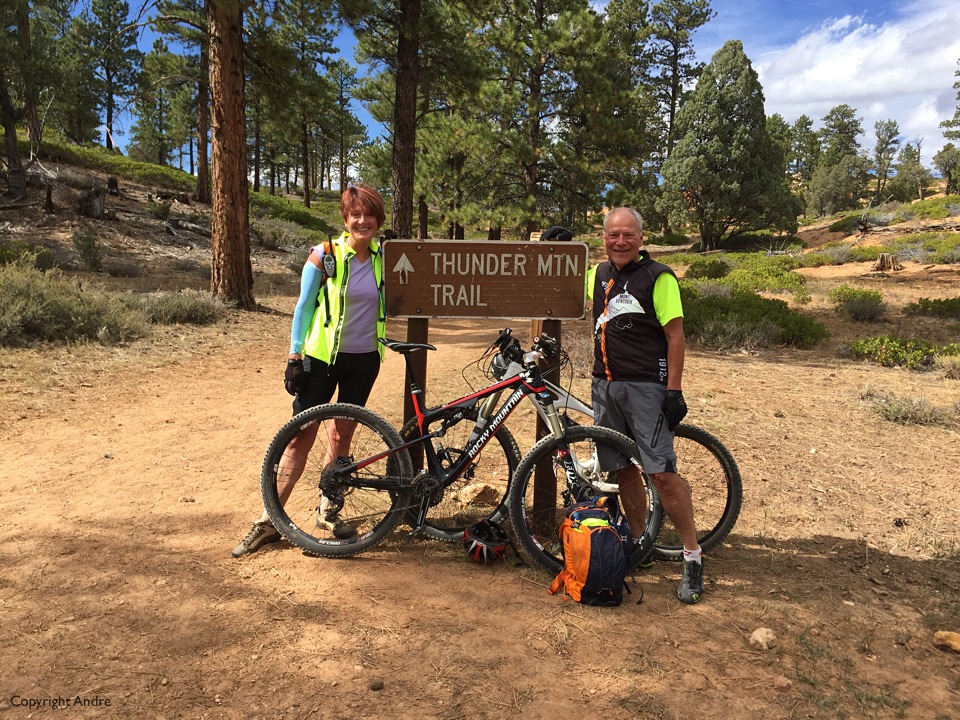 In 2002 we rode the trail and I've been wanting to come back ever since. There we are with our first generation bikes and a few years younger.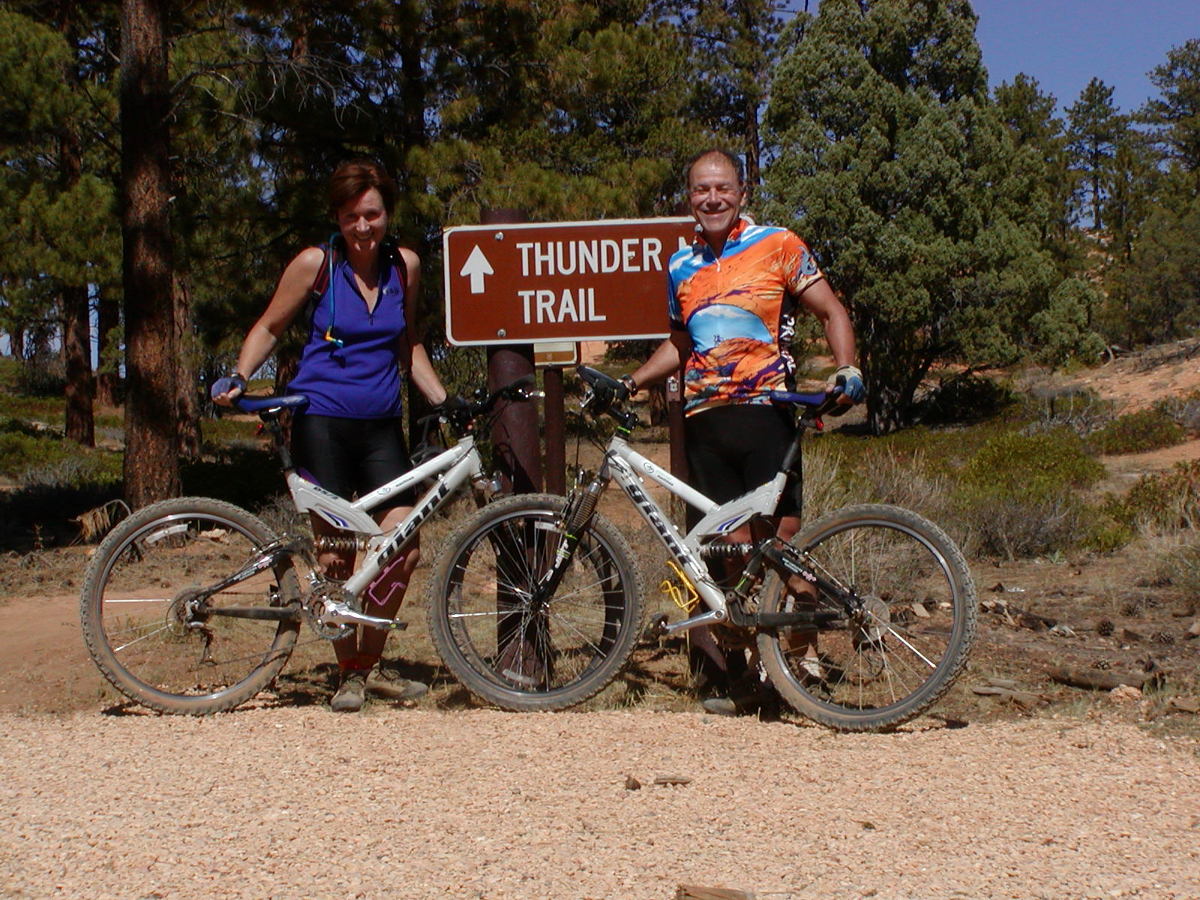 On day 1 here we revisit Thunder Mountain bike trail last ridden over Labor day in 2002. Nice loop up the bike path, then across the dirt road to the trailhead proper. We meet two other riders and they take our photo as a comparison to the one from 14 years ago. The trail climbs through the trees to a strategic outhouse complete with rack to stable your bike.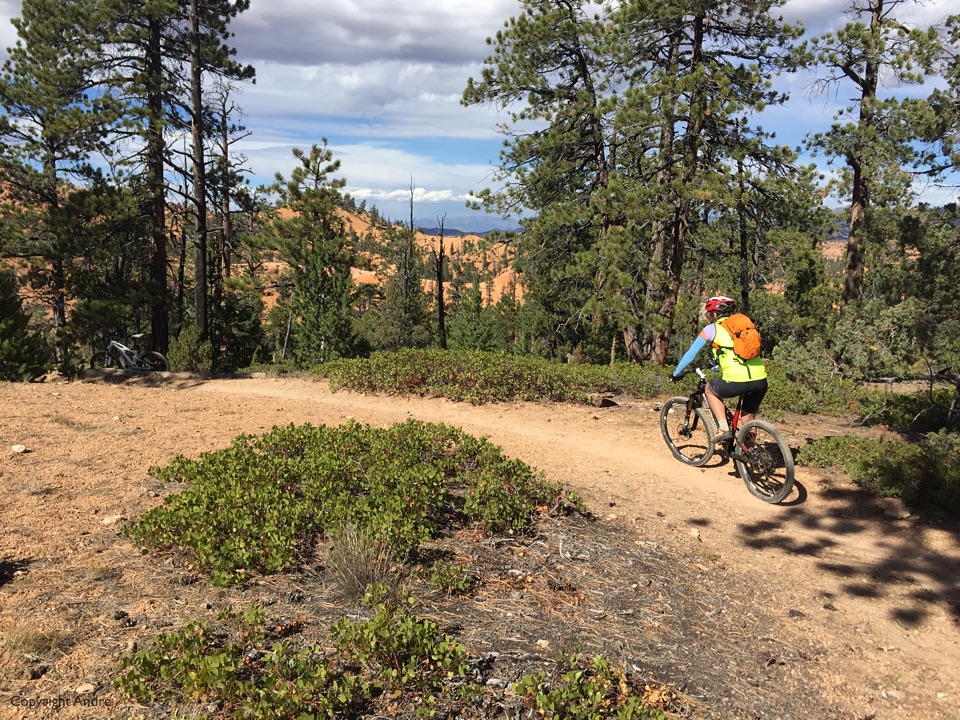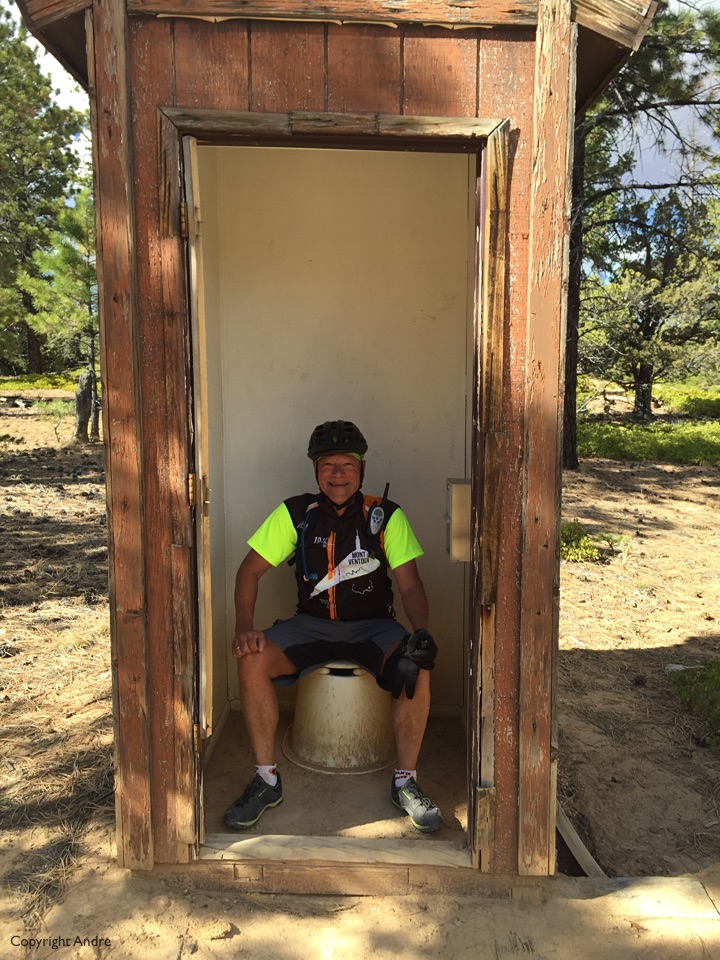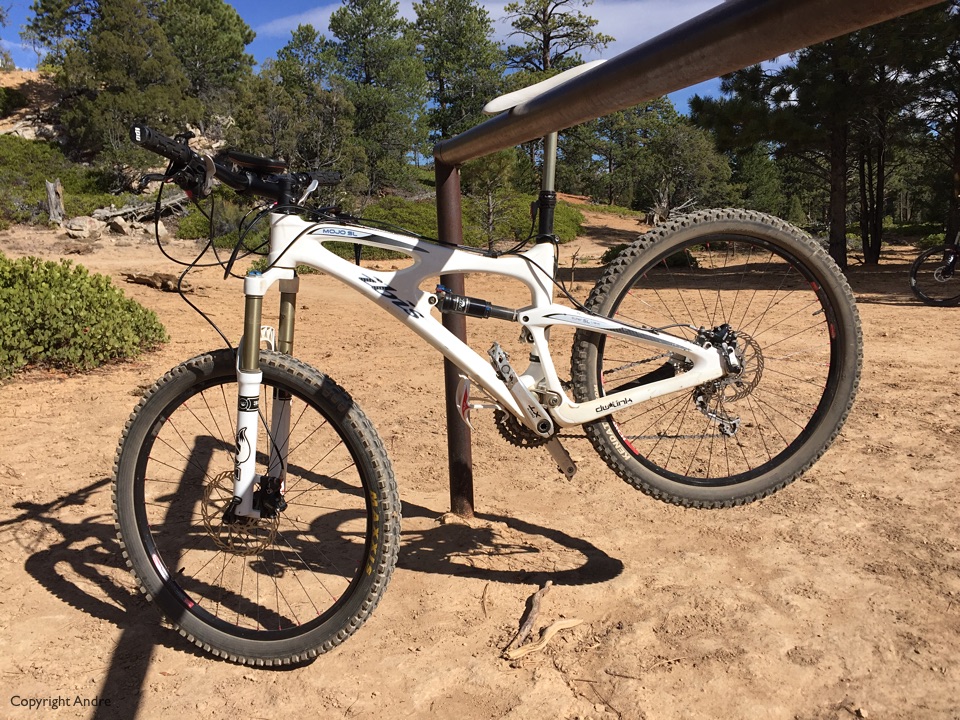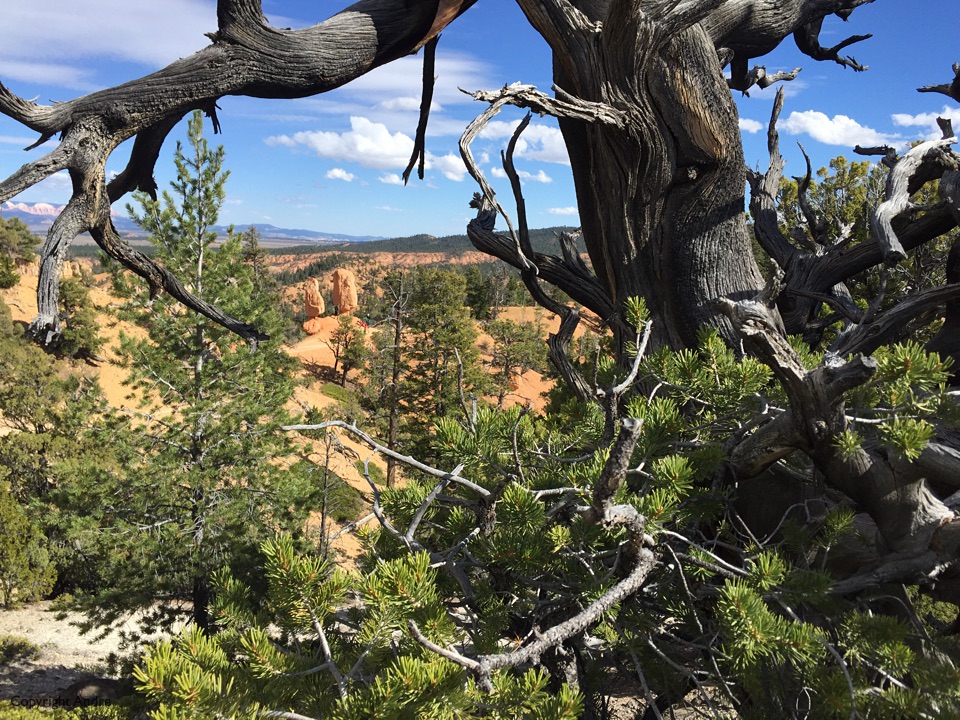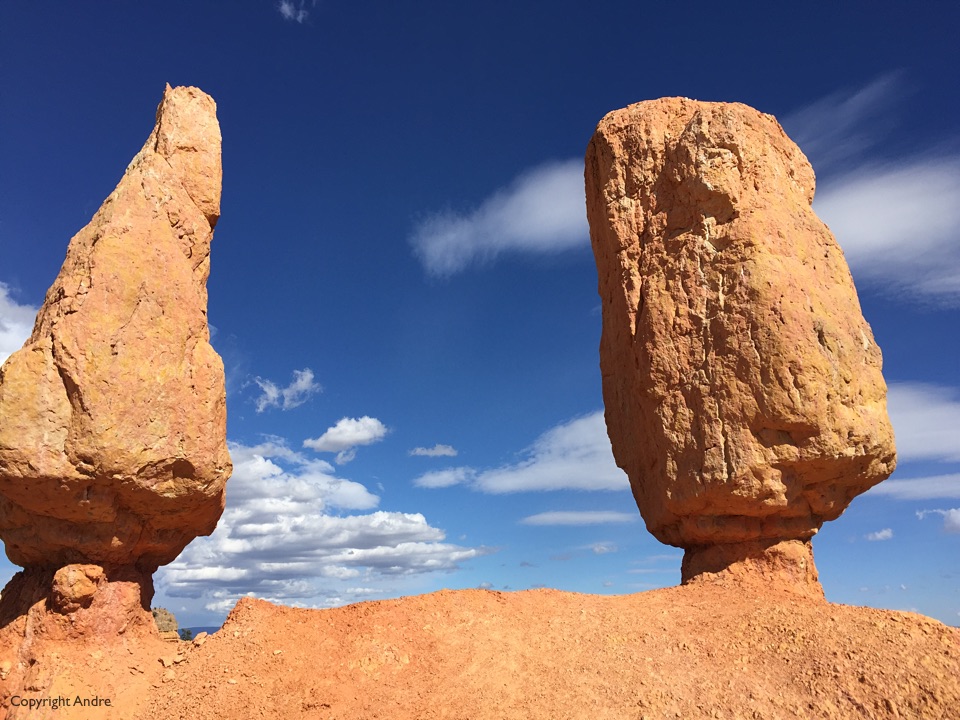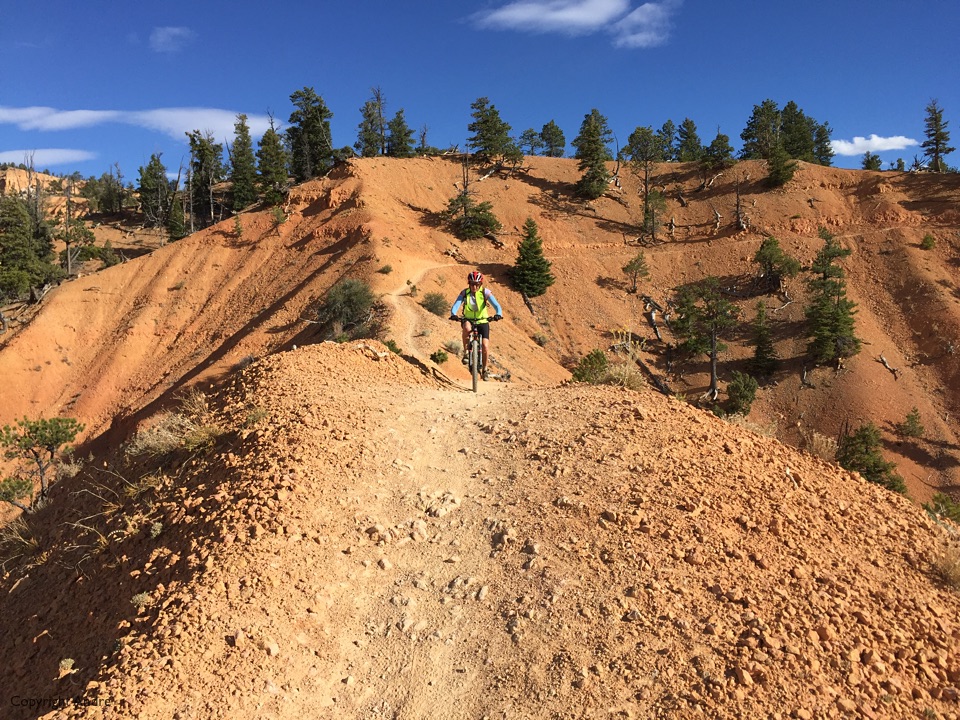 Now we're in true hoodoo land as we snake through the red rocks. At a crest we get passed by a group who I at first though were locals but turn out to be Frenchie's on holiday. I ask them to pose and get this shot of the exuberant bunch.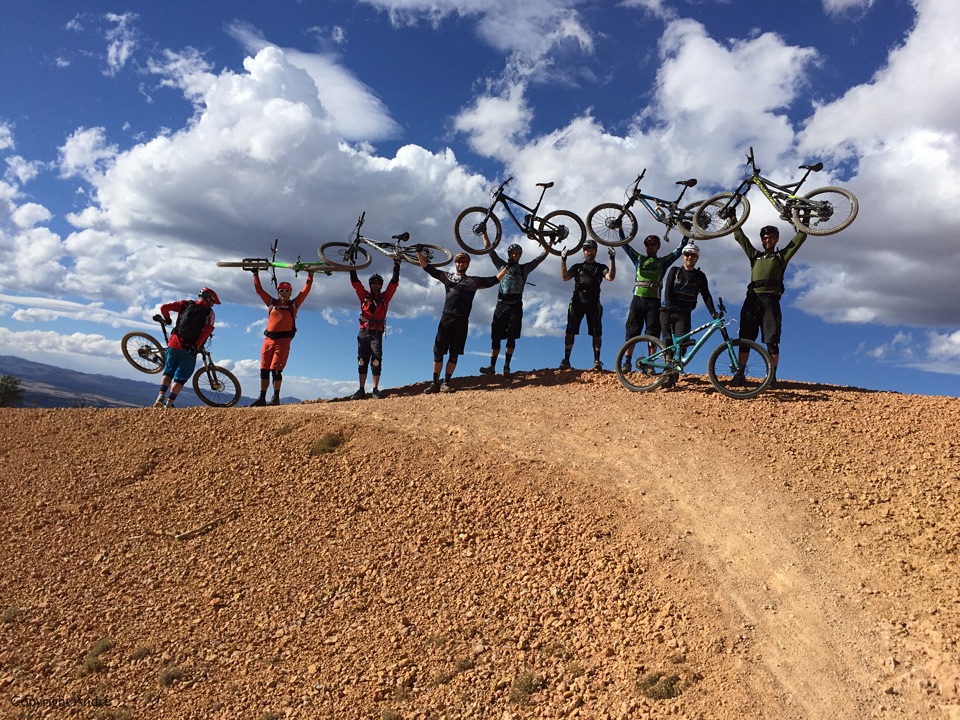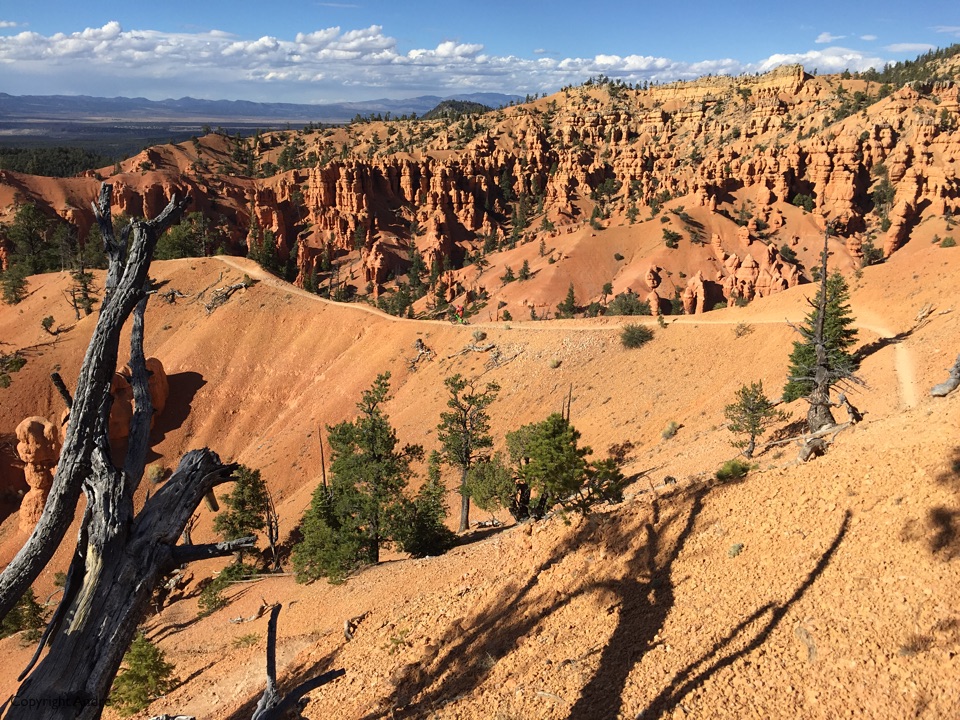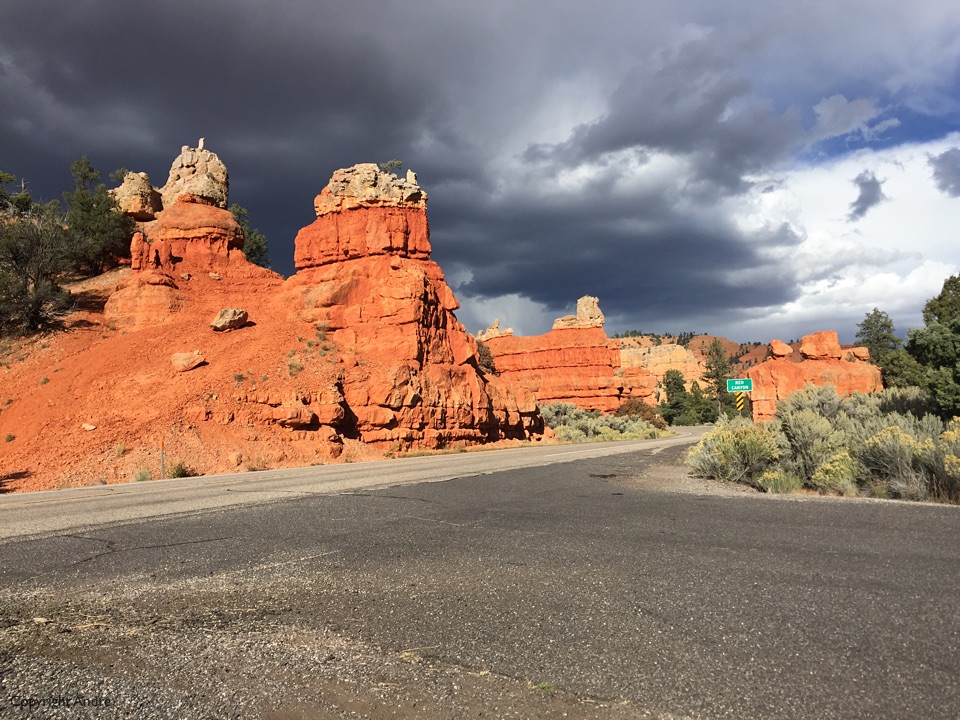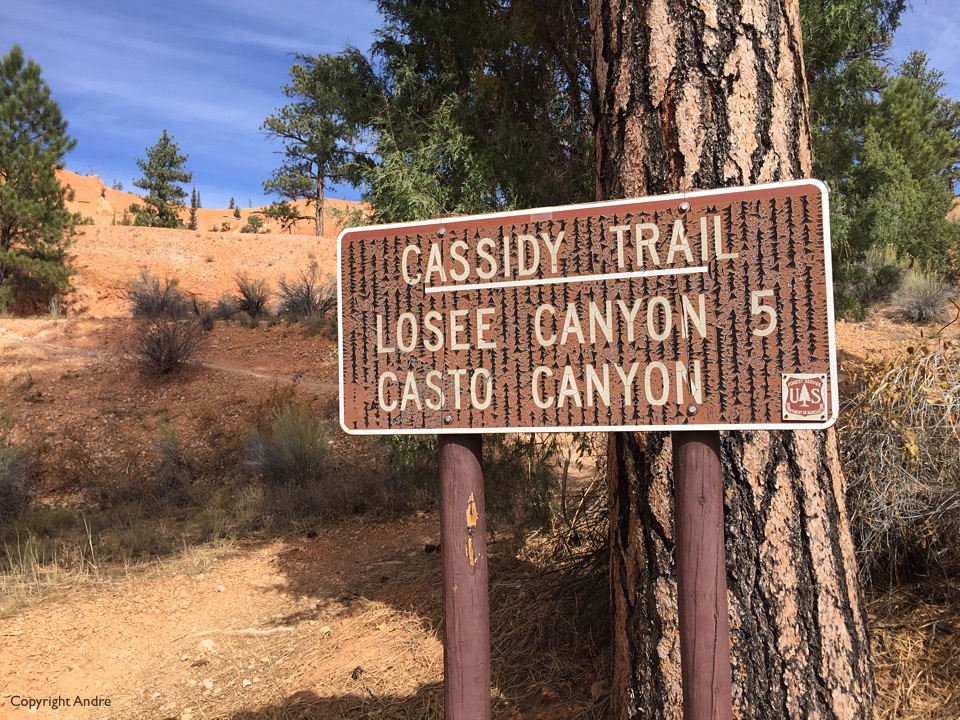 Next day we cross the road and look for the Cassidy trail, yes, legend has it that Butch rode the trail albeit on a horse. Do a warmup up the wrong canyon but quickly recover to the real trailhead nearby. Nice overlook at Braxton Point and then down into Losee Canyon to get home. Unfortunately it is a sandy wash and, on top of that, a popular horse trail full of horse  shit. Nice scenery but next time I'd look for something else.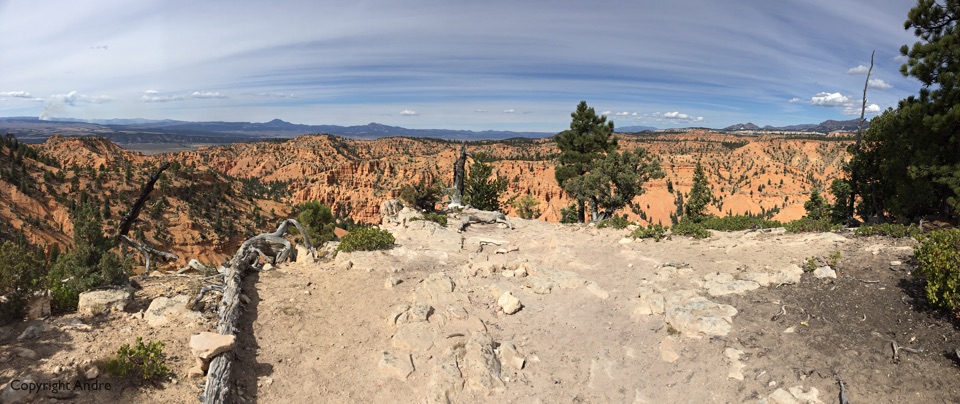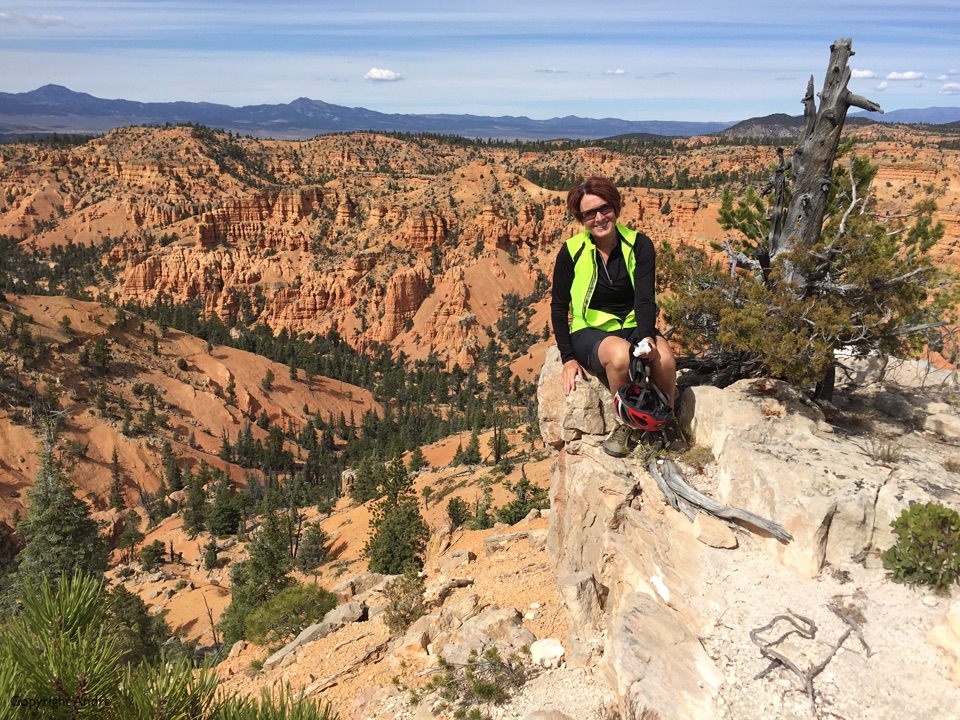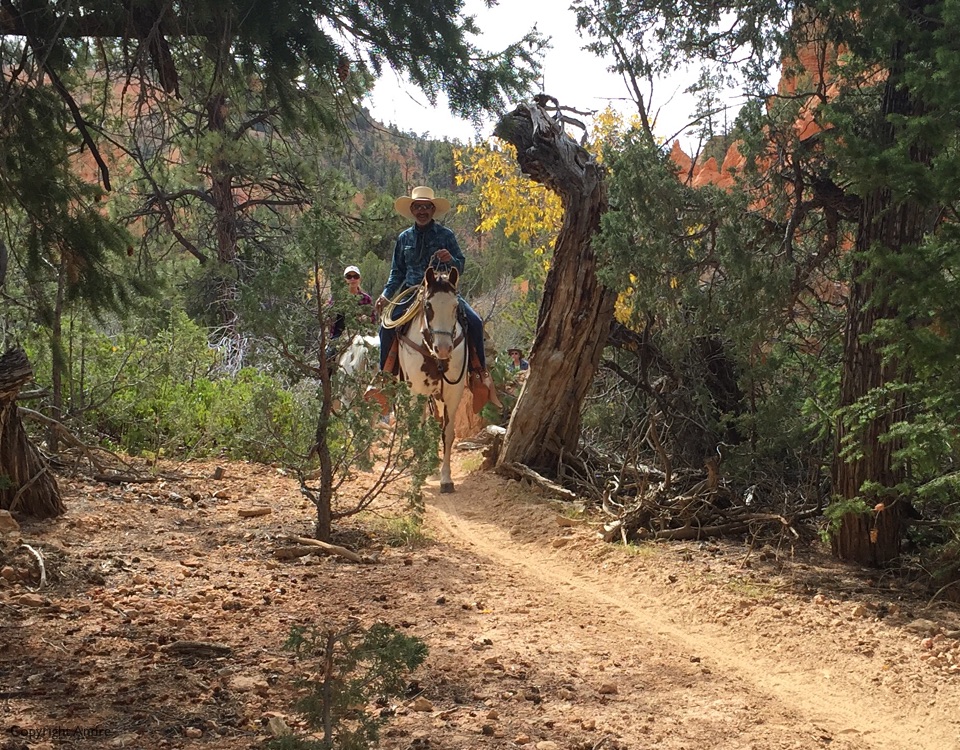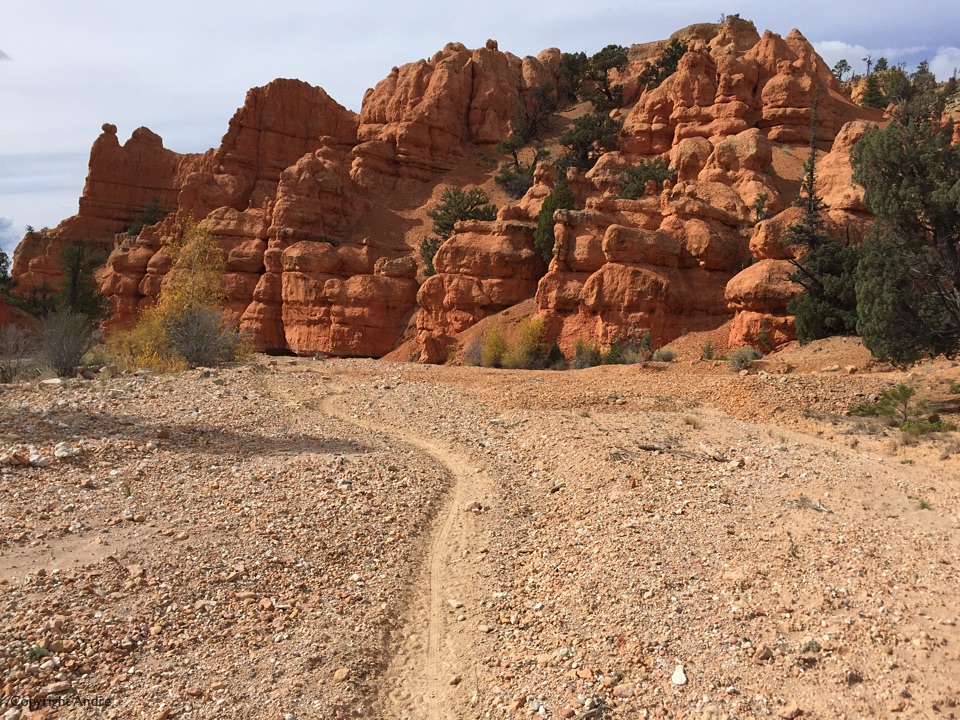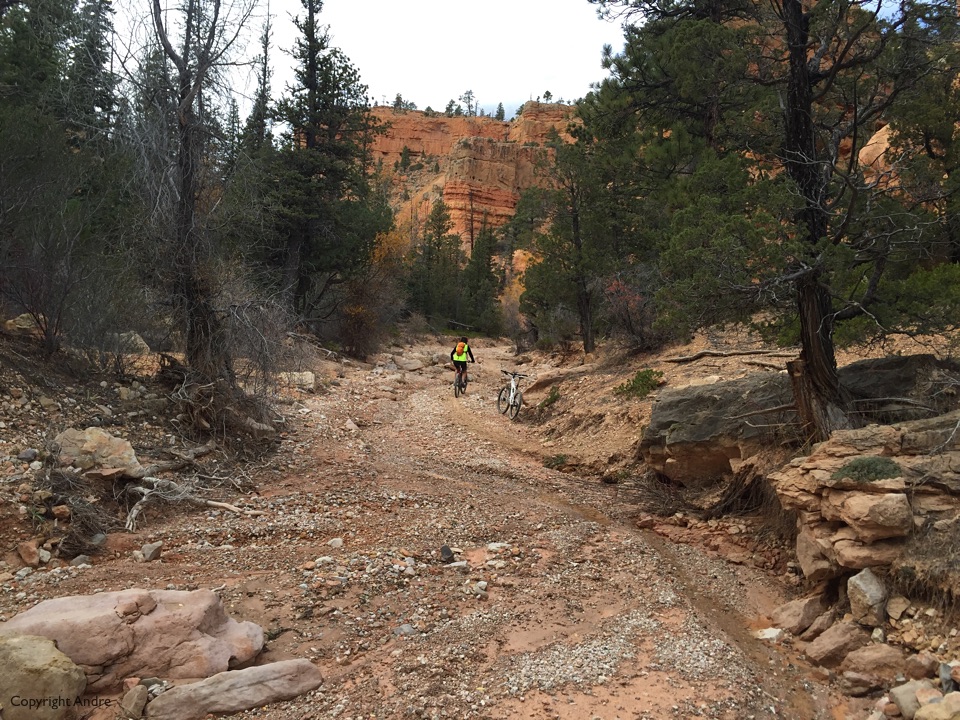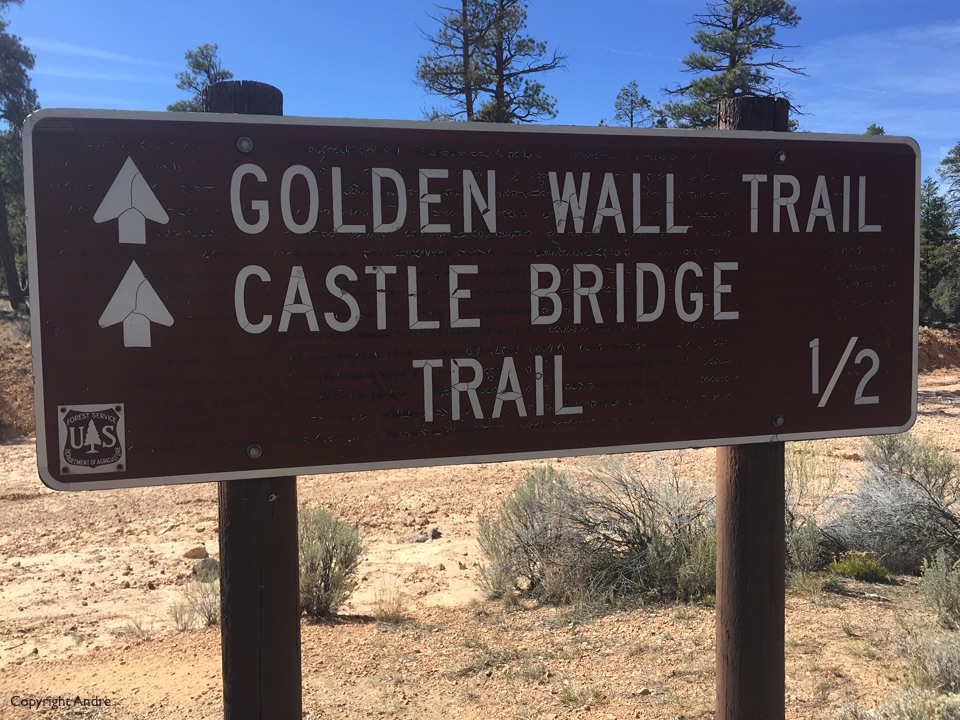 Last day we set off for a hike to Golden Wall and quickly find out that it is also the finish of a half marathon trail run towards us. Plenty of stepping off the trial with Rose's shouts of "You're almost there" and "Nice work".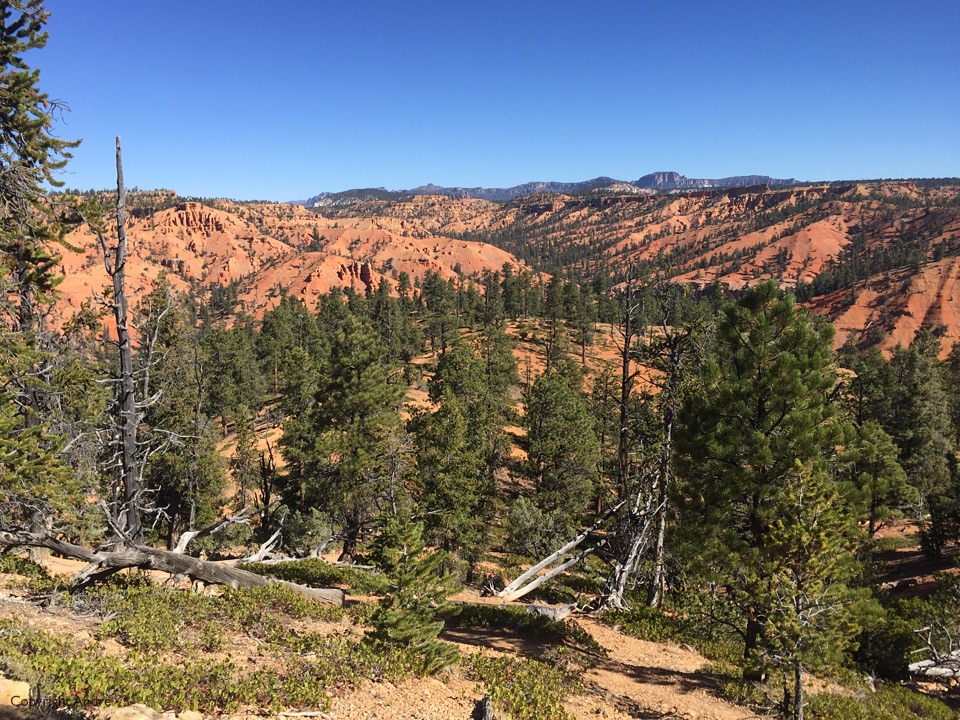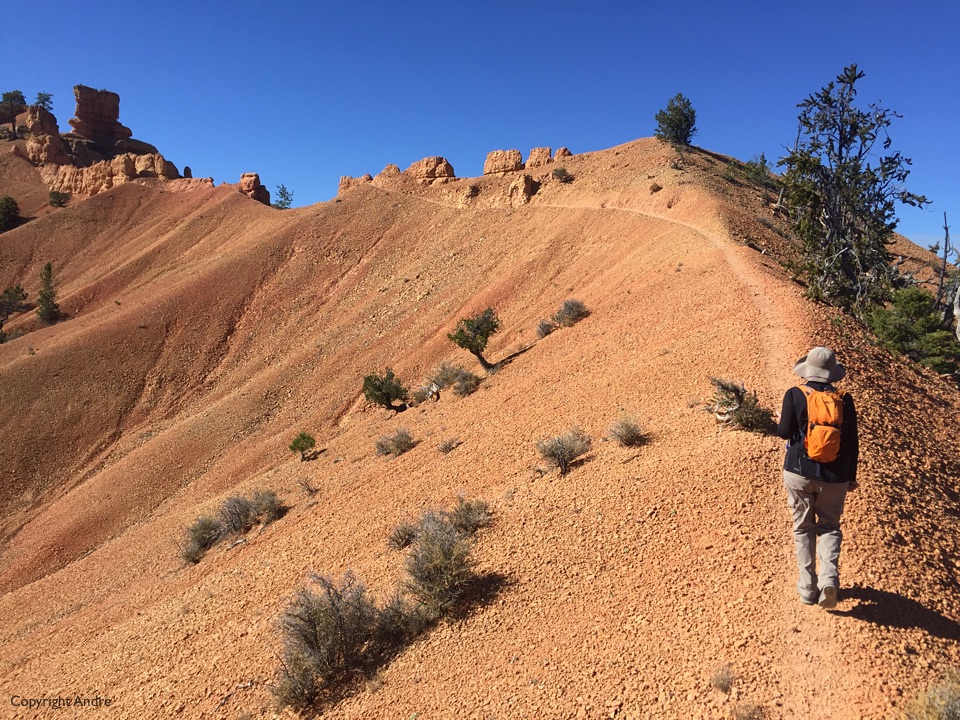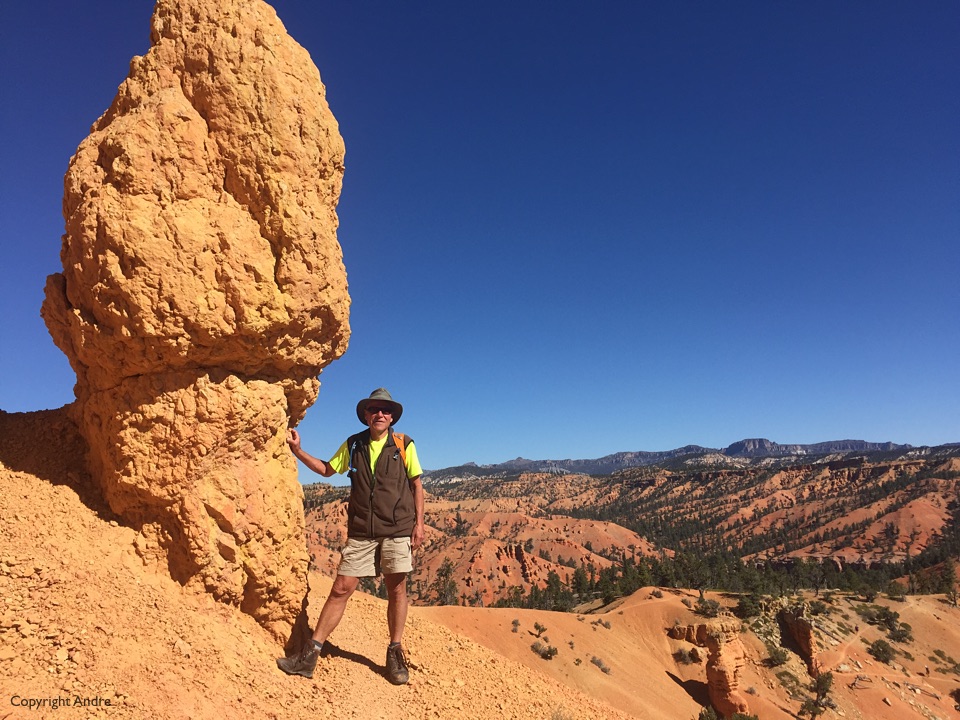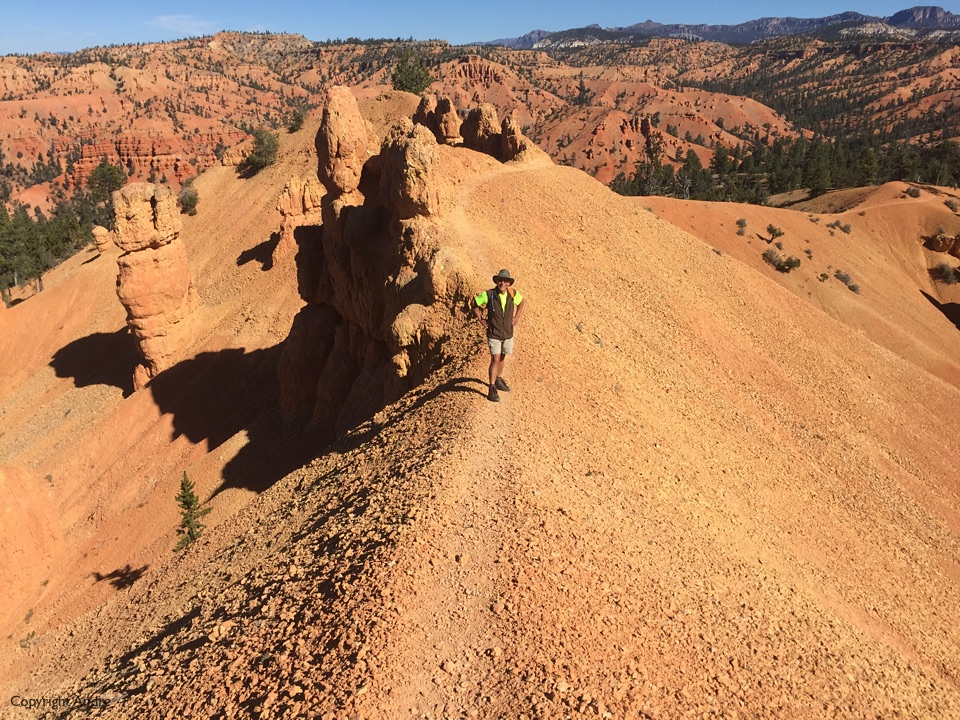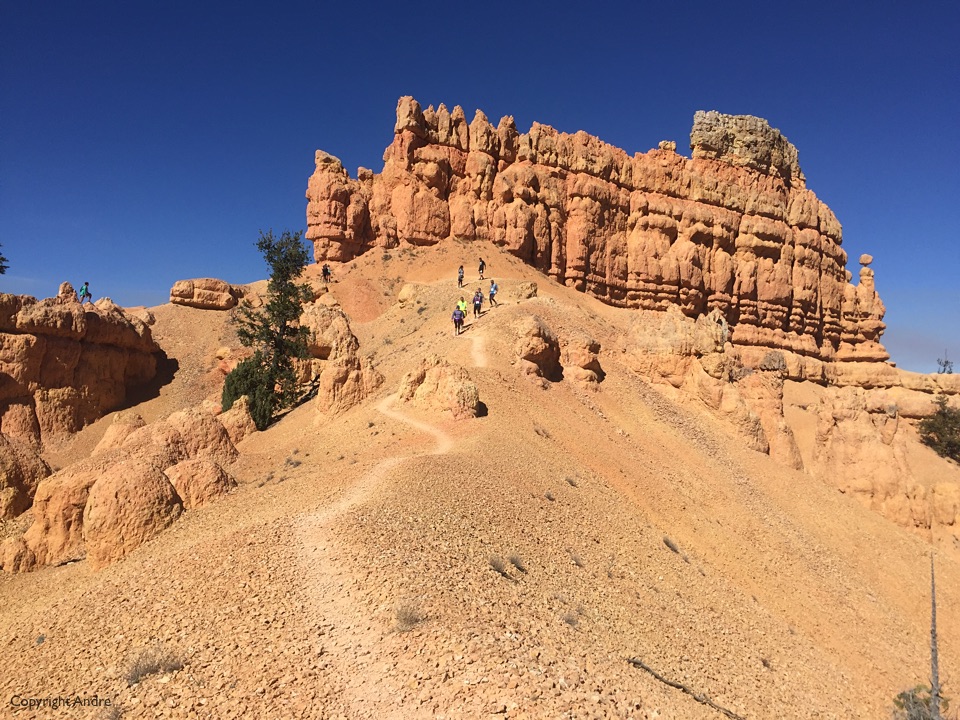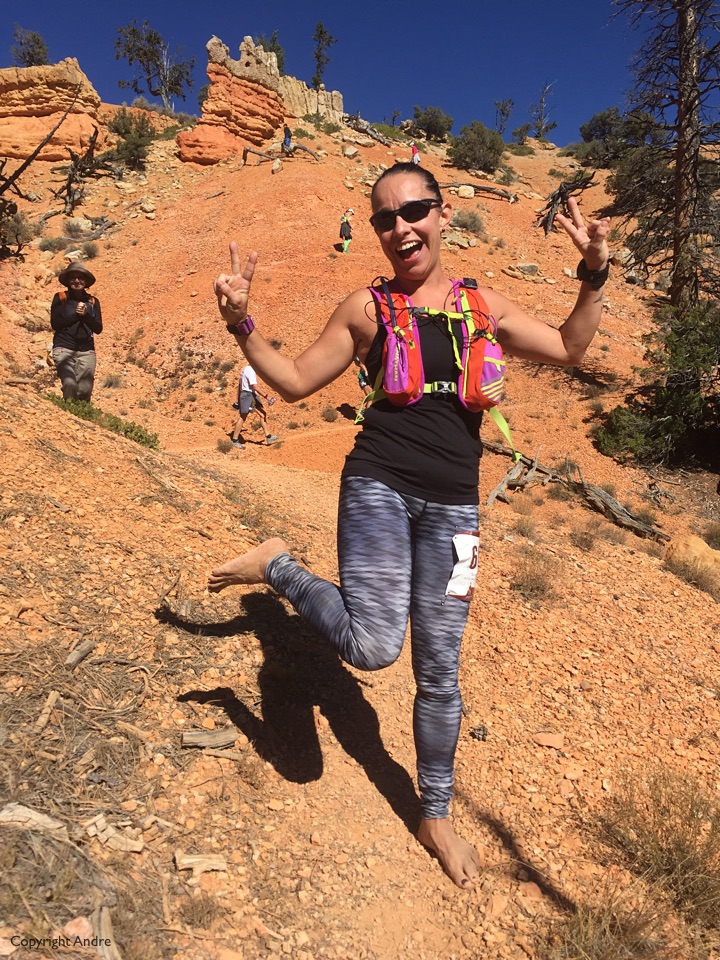 At one point this young girl stops in front of me and starts talking. Takes me a minute to realize that she is barefoot with some excuse about dropping her shoes at some aid station because they hurt. She looked great but I thought she was nuts.
A good end to three days in Red Canyon and ready to move south to Zion.