Left Natural Bridges and headed north on UT 95. The map shows the small town of Fry Canyon but, alas, it is only the desolate remnants of such a place. On a map very little is shown up until you intersect with Hanksville which itself only gives you cell phone reception when you get within 5 miles of it. Stopped in a dusty parking lot and looked for a good coffee shop, decided there was none and hung a left onto UT 24 and headed up & west into Capitol Reef National Park. No entrance fee as we drove through it and into Torrey where we looked for a RV park so that we could cleanup and resupply.
Wonderland RV park right on the intersection of UT 24 & 12 looked like a good candidate with plenty of open sites. A bit surprised when we were told we got the last one for the night! – plenty of people seem to reserve them just for overnight stays. Booked in for two nights and thought about the following days activities.
Scanned the parks hiking map and I got it into my head that I would like a loop hike rather than an out & back that most of them seemed to be. Needed a shuttle between start & finish and Uber did not comply so we got in touch with Pat who runs tours in the area. "I can pick you up at 8am as I have to be back by 9 am". 8 am was early where the sun only appears after 7:30am but we went for it anyway.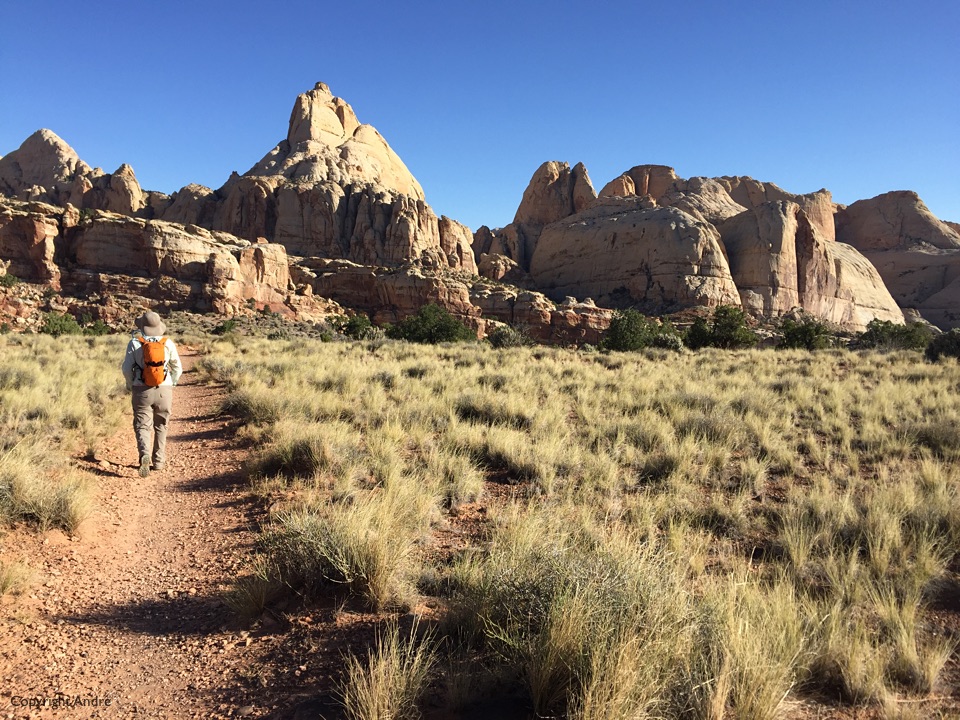 We dropped the Forester off at the Grand Wash Trail where we were to finish and Pat then drove us back up to the start opposite the popular Hickman Bridge trail. It was chilly as we started to hike up the cold, sunless, Cohab Canyon which was the first section of our composite route. A short detour to an overlook brought us into the warm sun and we looked down on the Fruita Historic District.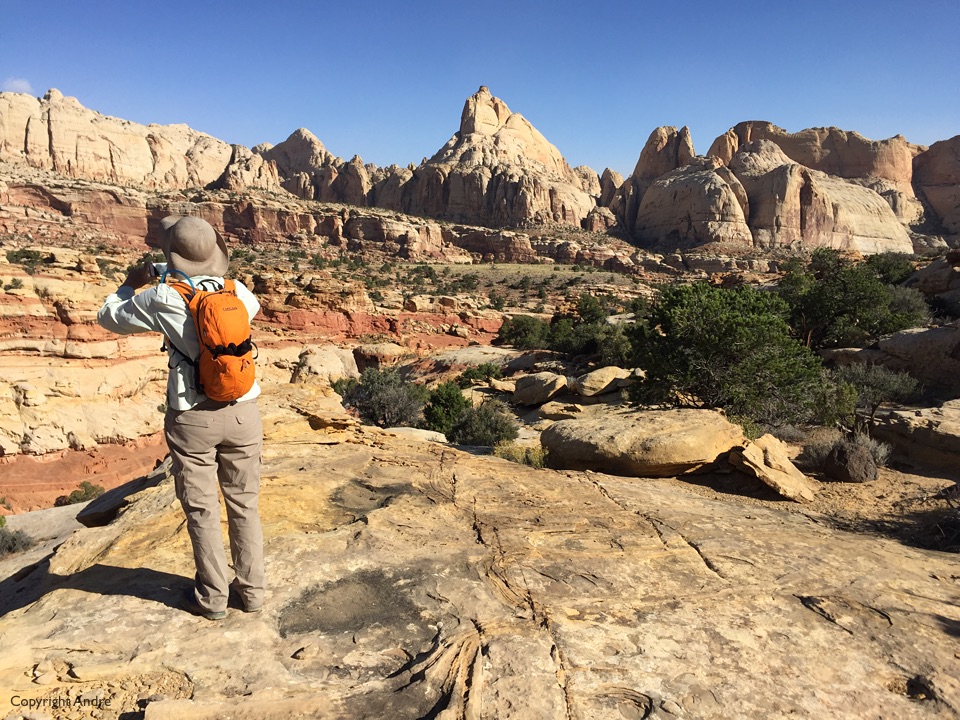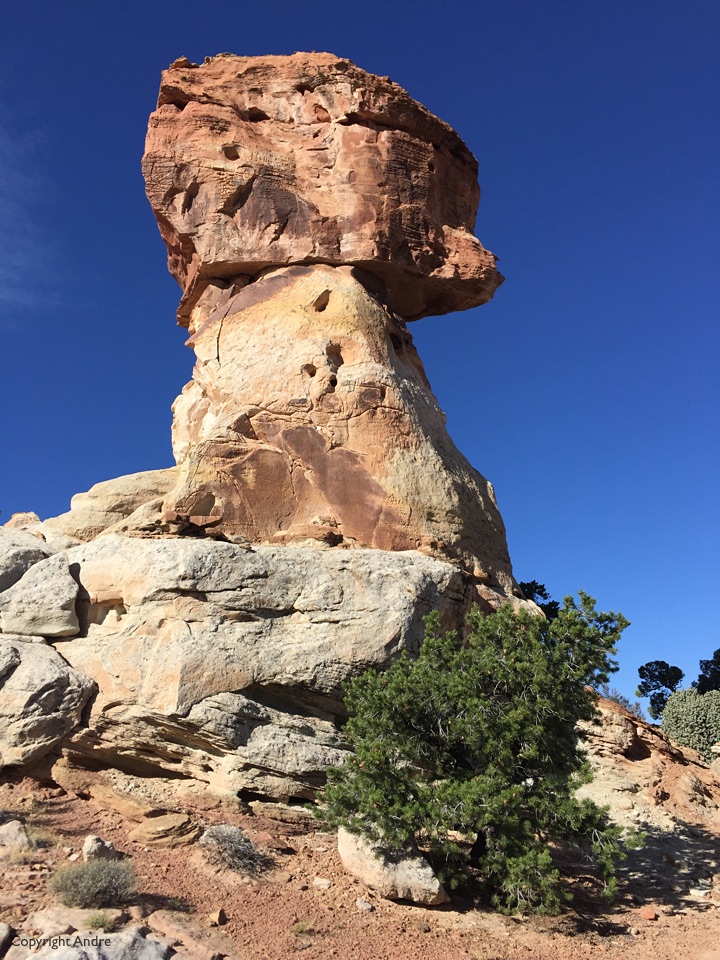 Now we were on the Frying Pan Trail and felt remote and relaxed amongst the gullies, ridges and rock sculptures. We crested a high point and past, what I read, was Ducks Rock. I had thought that it was somehow related to the trails name which I have yet to correlate with something. Frying Pan?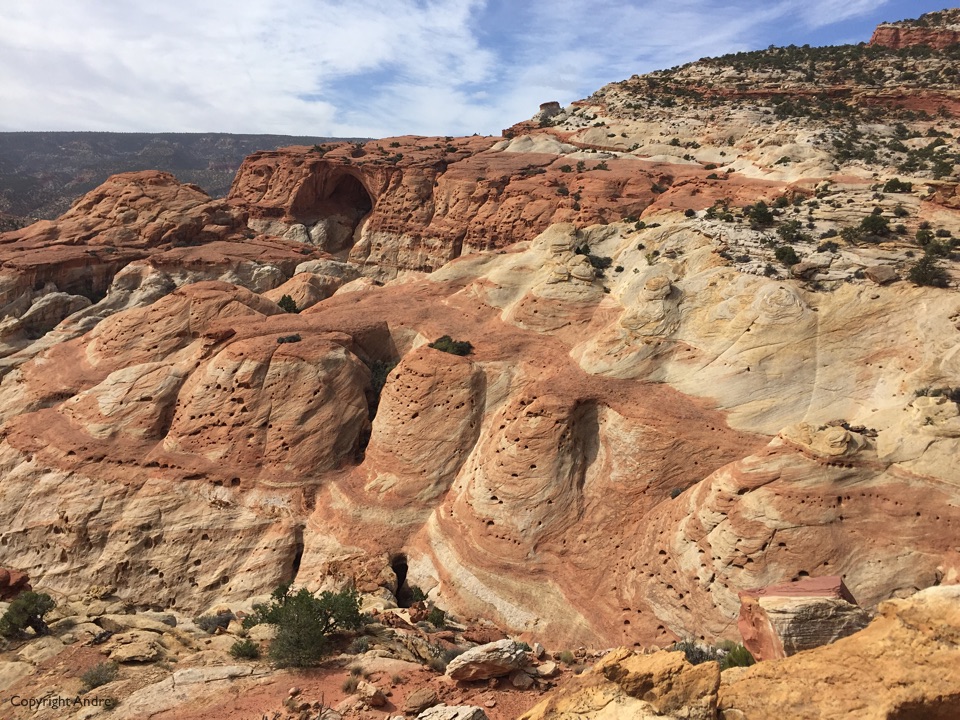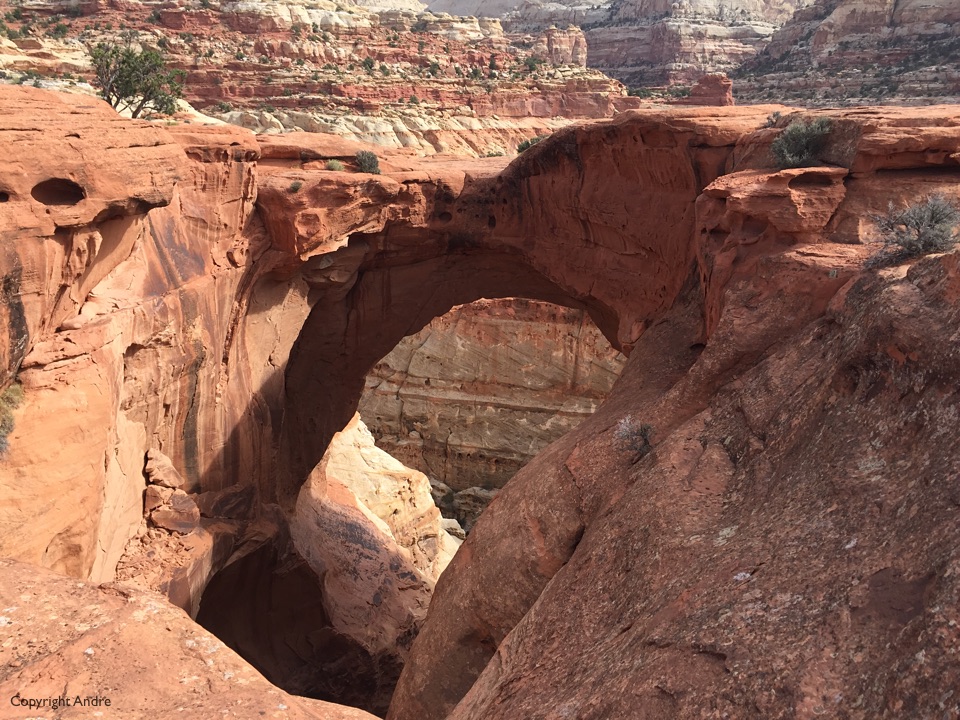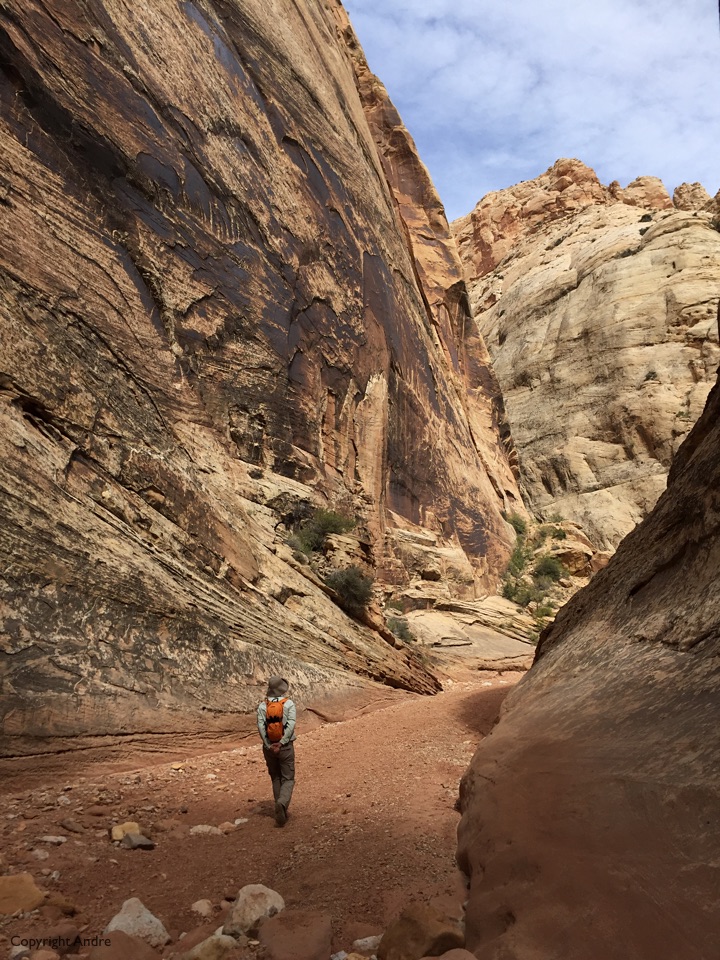 Then a detour to Cassidy Arch, yes, named after Butch Cassidy, and down into the wash that we then followed back down to our car.
Next day we left Wonderland and drove a few miles to a great boondocking site between Torrey and the park. We found a secluded'ish spot deep in the back and settled in for a few nights. As it was a late start we opted for a drive down the "Scenic Drive" and a hike up to view The Golden Throne. The paved road ends and there is a dirt road the final 2.4 miles to the trail head. But, it had recently rained, heavily, and the road was washed out so our short 2 mile Throne hike now became 7 miles round trip. The good news was that we saw very few hikers besides the two grader operators fixing the road.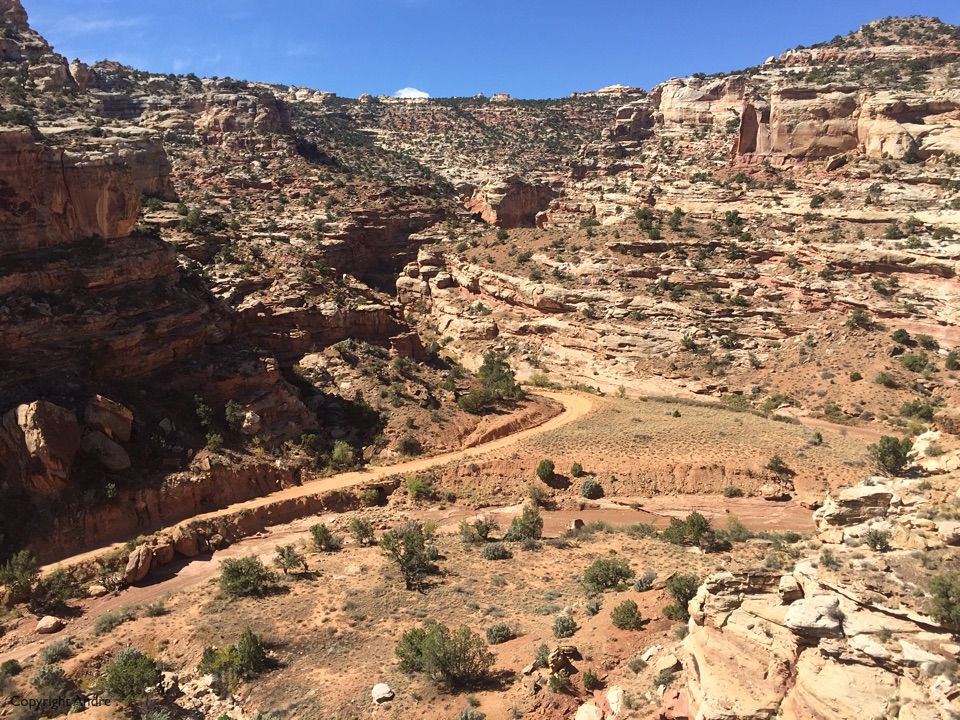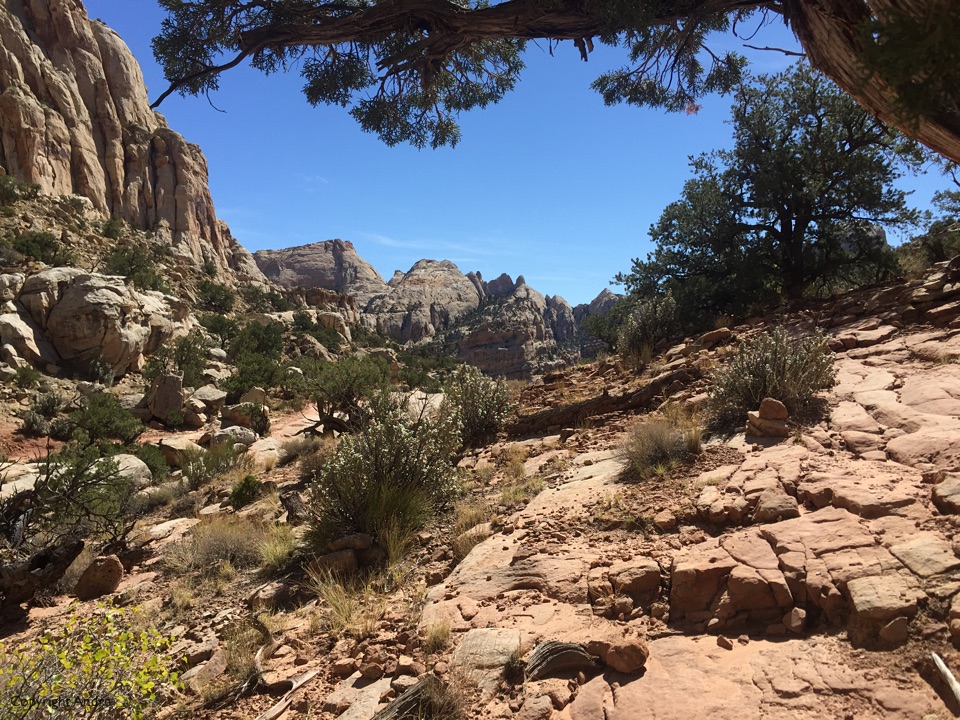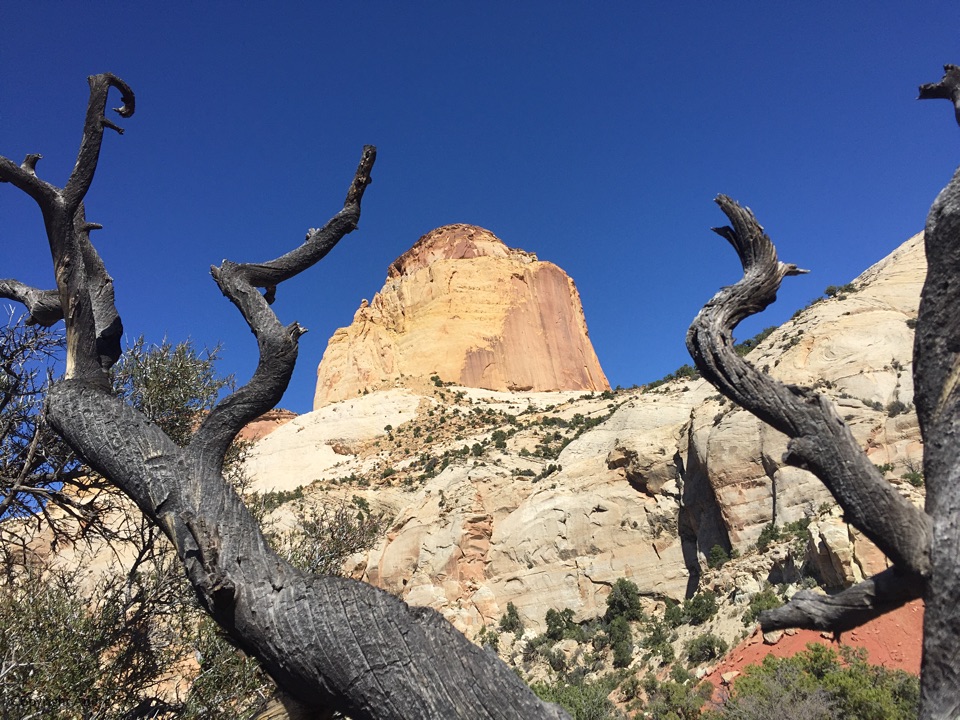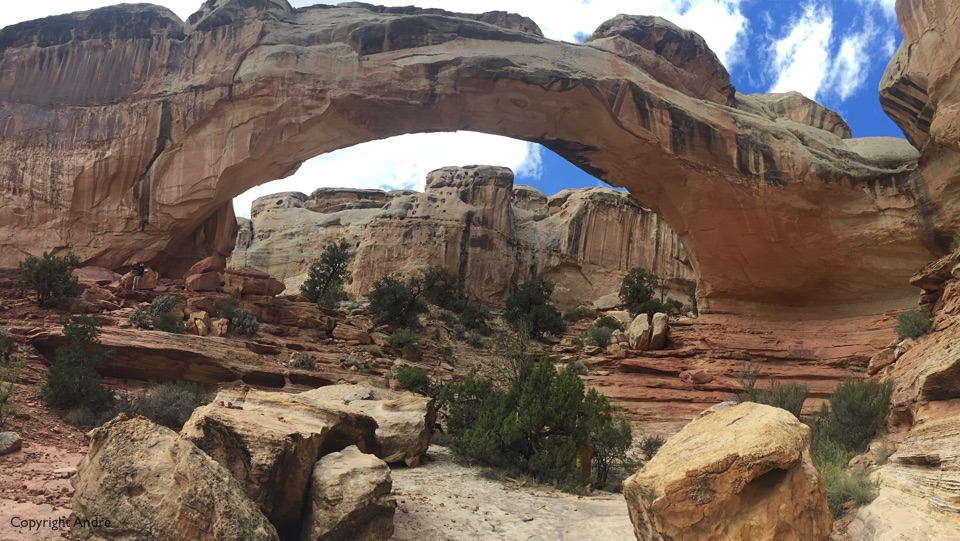 The Hickman Bridge is popular, but right next to it is a 2.3 mile hike to the Rim Overlook. We were too late in the day, lazy, to continue on a further 2.4 miles to the Navajo Knobs, leave that for next time.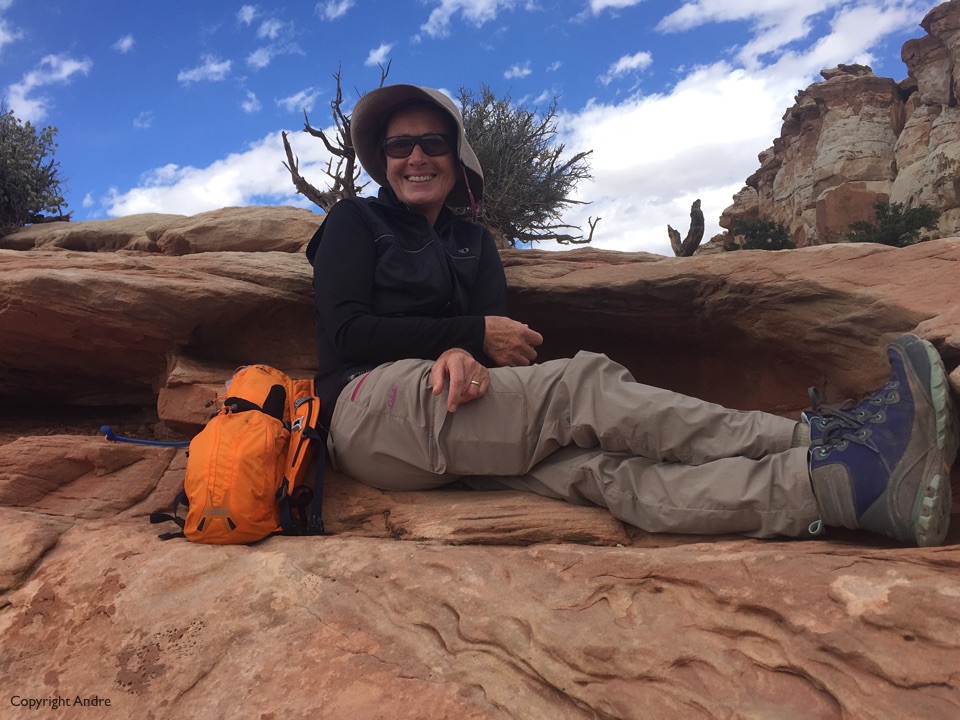 I was told Chimney Rock hike was a good one and we continued on through the canyon where we think it connects with the longer, need a shuttle, Lower Spring Canyon Route, another one for next time.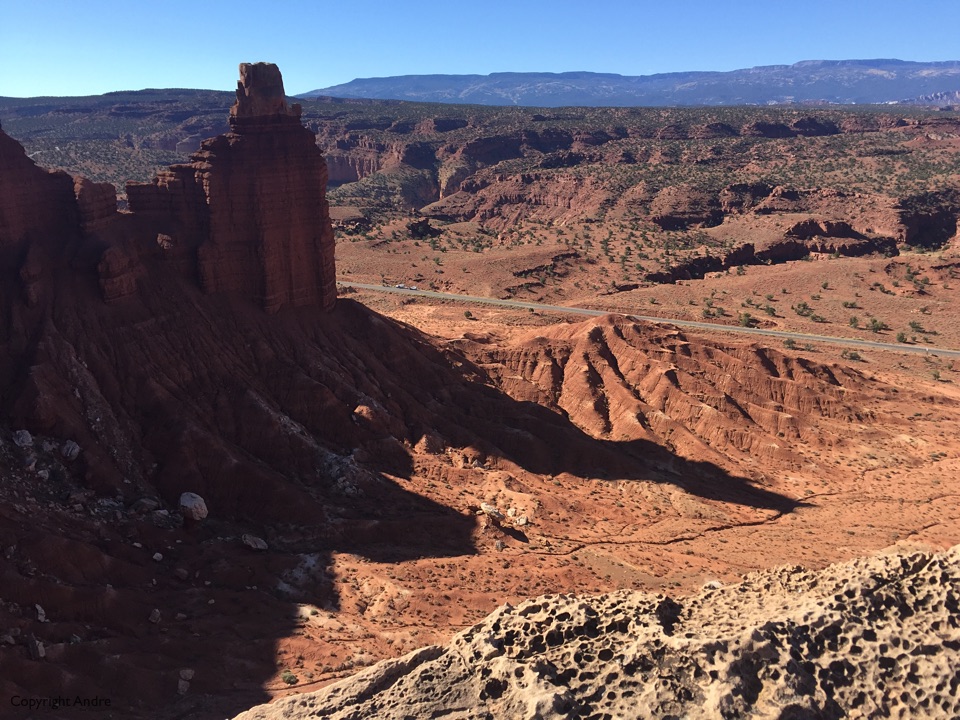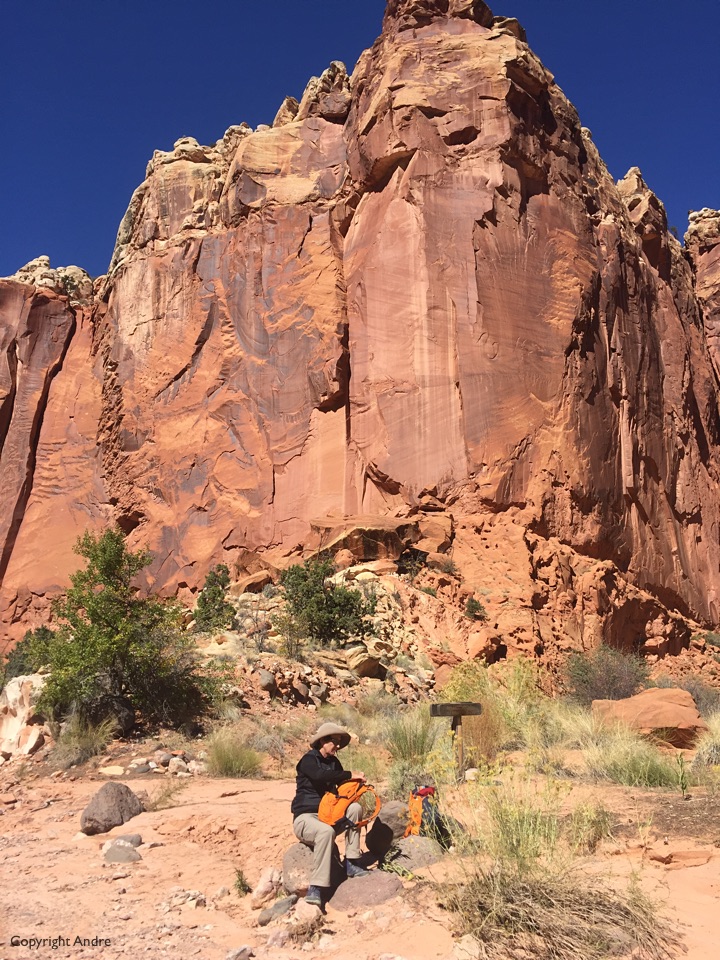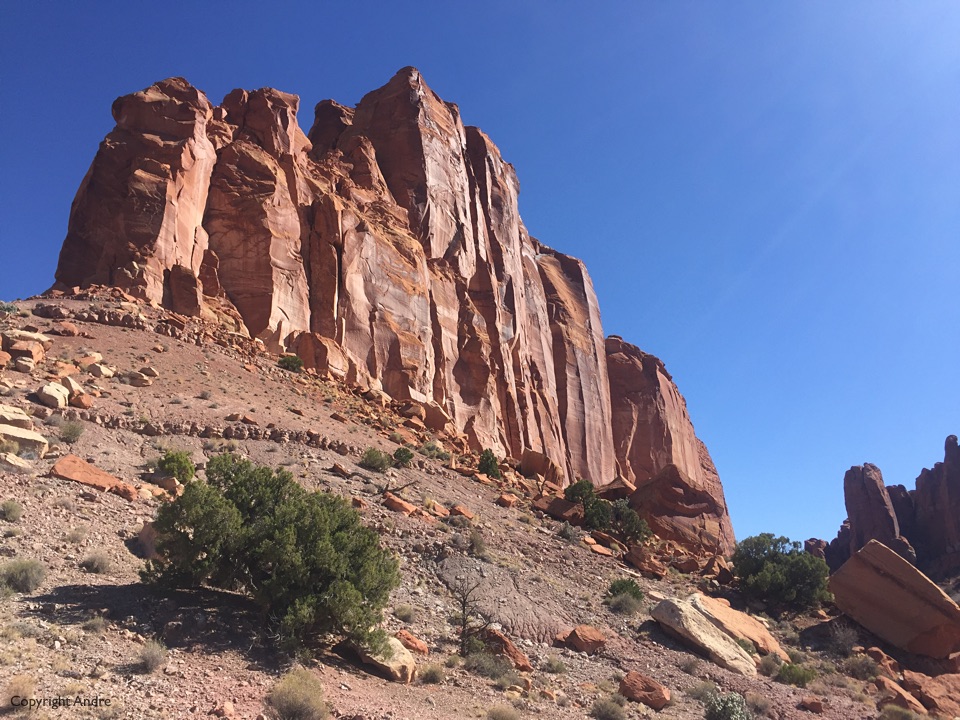 Last day we sidled up to the bench behind our boondocking spot just for the view and a bit of exercise before moving on southward the next day.