Victoria Falls first seen by a western explorer David Livingston in 1855 and he named them for his Queen Victoria. Locals know them as 'Mosi-oa-Tunya' – 'The Smoke that Thunders'. They are truly spectacular and for a bit of perspective they are twice as wide and twice as deep as Niagara Falls.
For perspective here is a photo I borrowed from the internet. You're looking up the Zambezi river where it falls over the falls, then flows through the gap and left under the bridge. The left side is Zimbabwe and the right Zambia.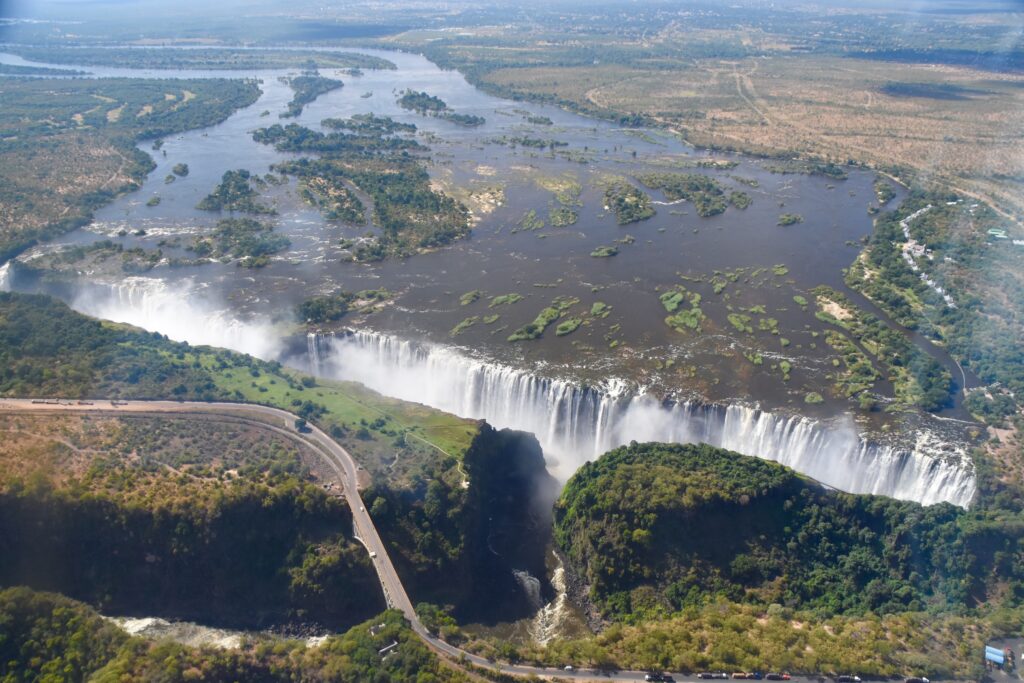 Lots of touristy things to do and spend your money on. We were there a year ago now at the end of our Botswana safari and enjoyed the luxury of Pioneers Lodge after sleeping on the ground for most of the past two weeks. Even though I grew up further south in Cape Town this was my first visit to the falls and I was ready  to play out the roll of tourist.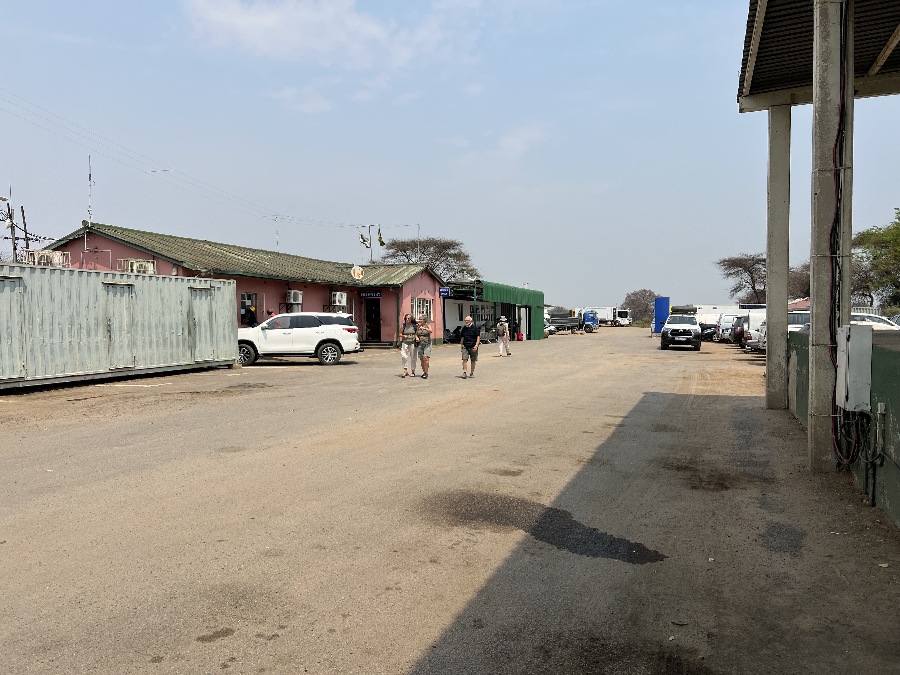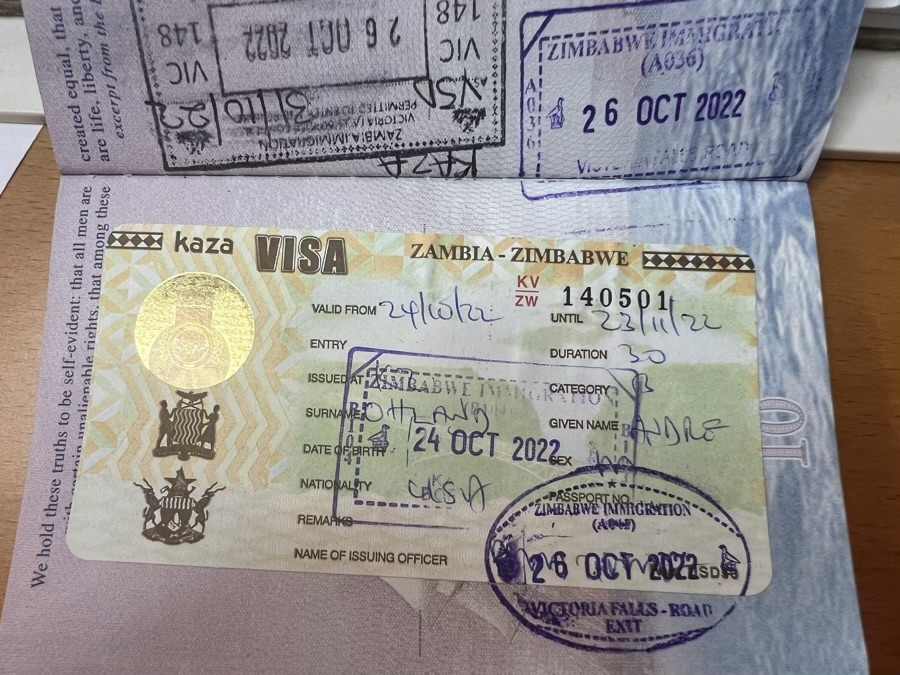 We are dropped off at Pioneers, rush to the room and immerse ourselves in a thoroughly inviting HOT shower – wonderfully refreshing. We're on our own for dinner so why not a dinner cruise on the river?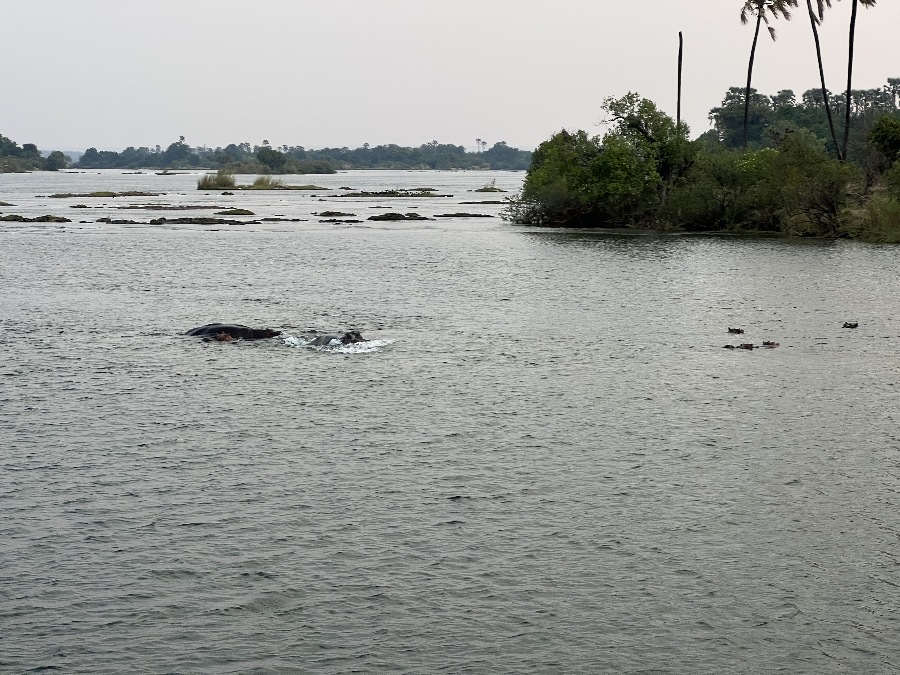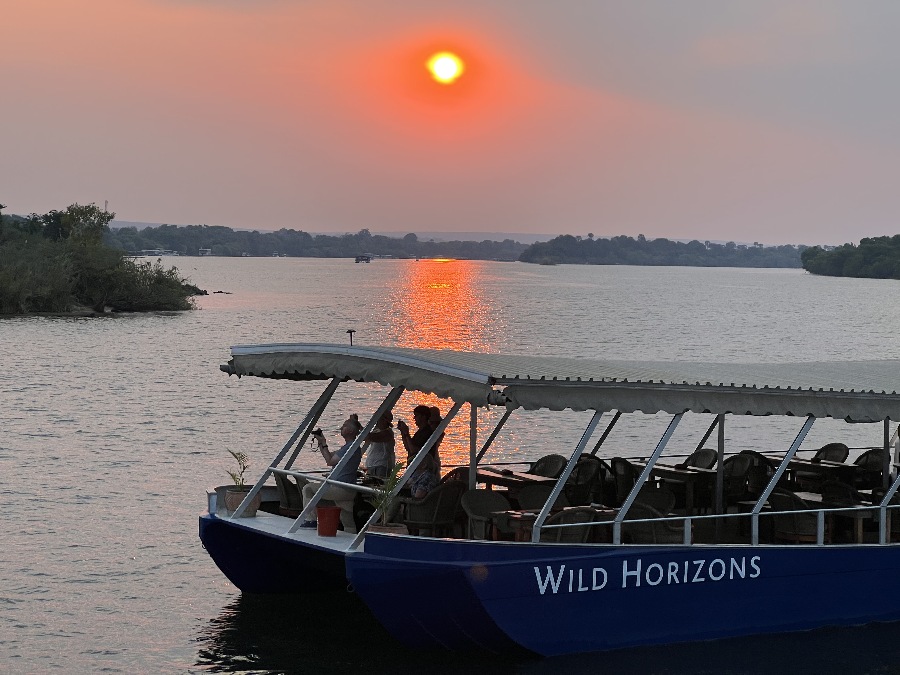 The boat is pretty empty but we enjoy the luxury of being waited on and drink our fill of South African wine.
Next day was "visit the falls" day. We taxi down to the entrance, pay $30, and are warned that if we exit and want to reenter it will be another $30. Vic Falls is dollarized. I still find it hard to comprehend how an independent nation can unilaterally decide to use another country's currency as there own. Tourists are warned to come loaded with US $ to pay for most tourist activities. We did once walk into a tiny store along the road looking for a drink. We picked out two soft drinks and went to pay at the checkout. There were two tills, one for US $ transactions and one for local currency. We tendered in $ and were told they do not have coins so they cannot give us our 80 cents change. We can leave it at that or pick out some item worth less that 80 cents to round up our bill as close as we can to a round dollar amount. Yes, we're in Africa.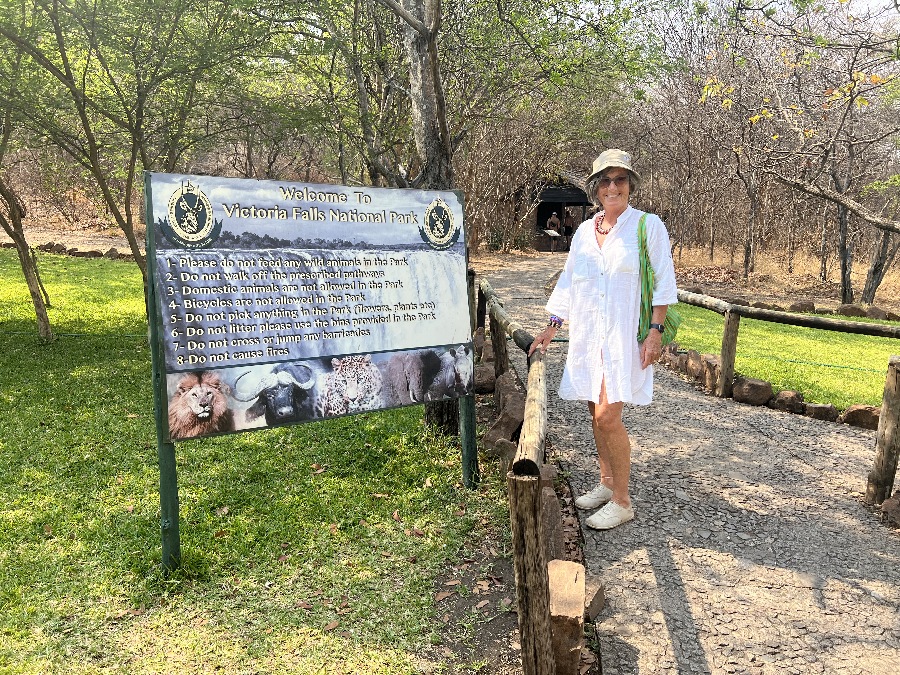 It's hot, not really humid but you sweat a lot and feel lethargic. If you go back to the first aerial photo, visiting the Zimbabwe side of the falls entails entering at the left middle and following a path to the right along the edge until you reach the gap where the river flows out. There are numerous viewpoints along the way.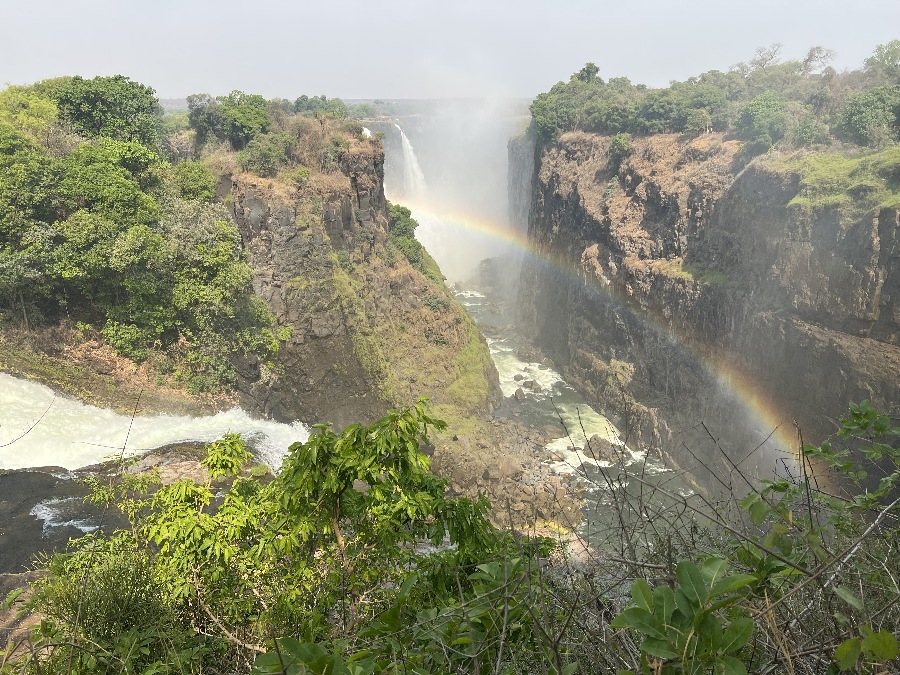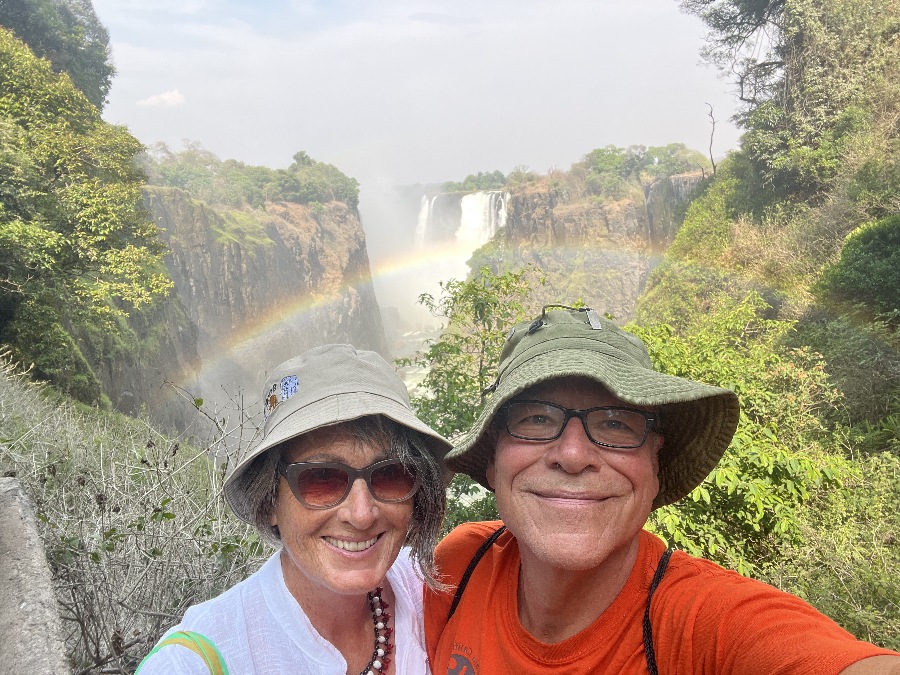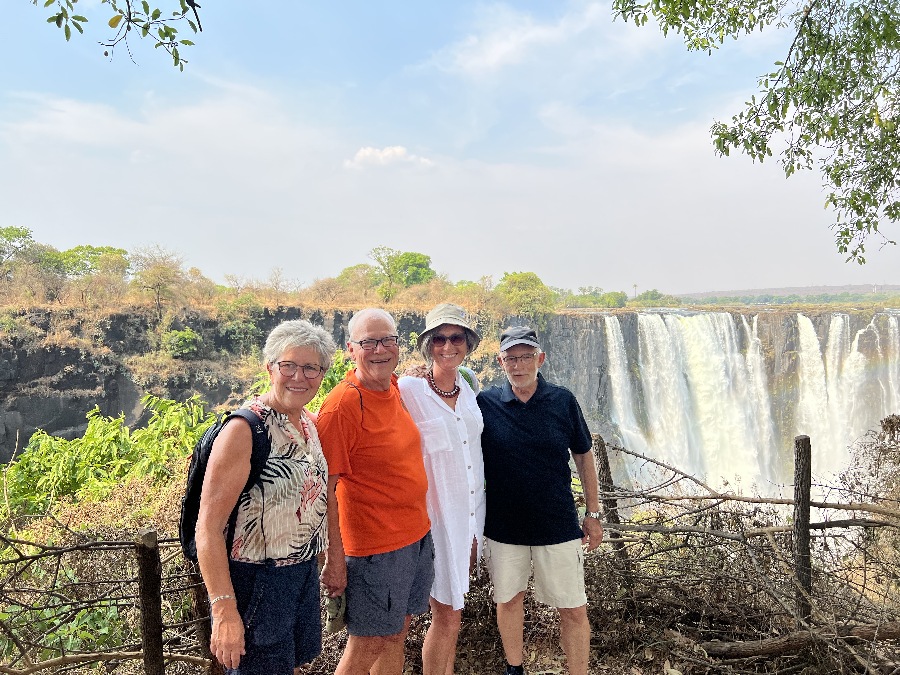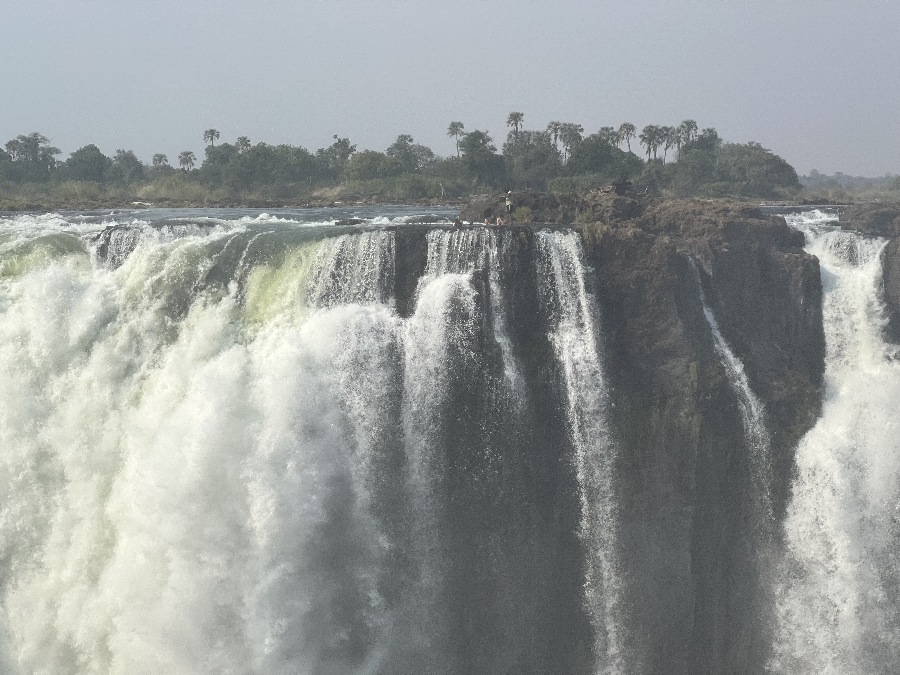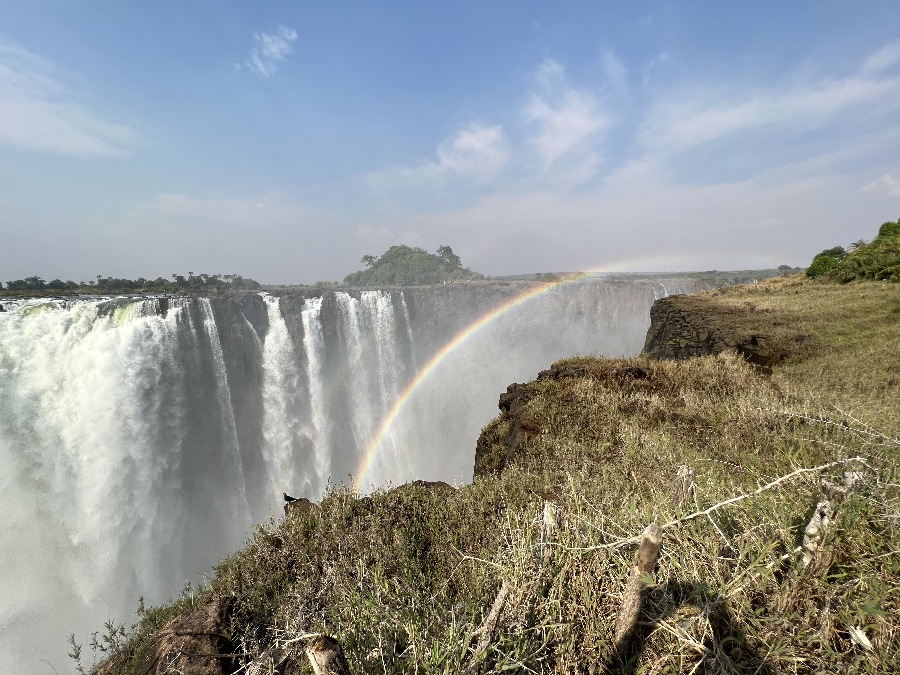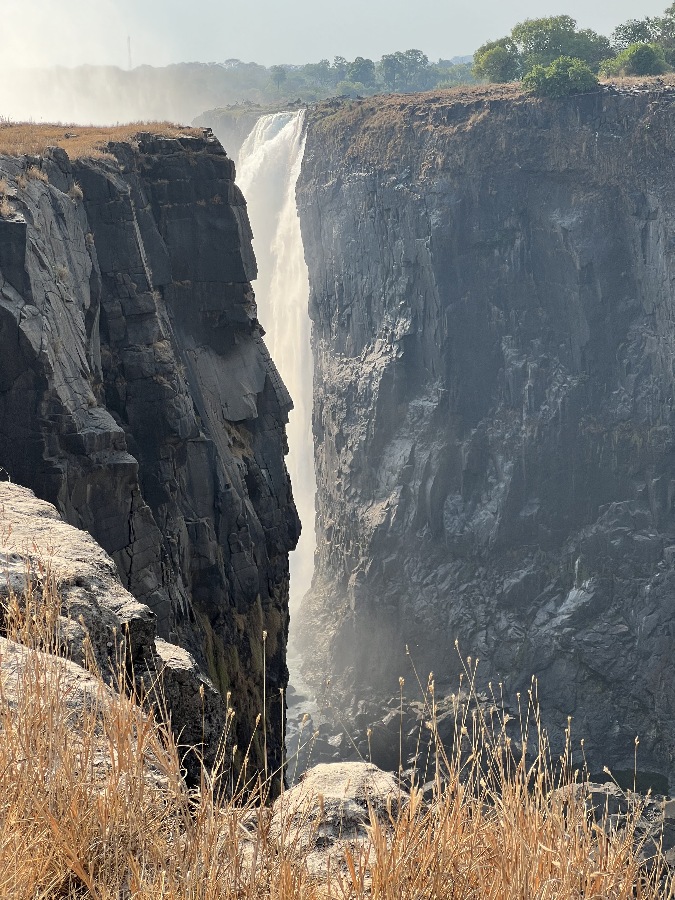 OK, some background. While researching what there was to do in Victoria Falls I came across one then numerous articles referencing "Devils Pool". Look it up and maybe, like me, you'll tell yourself "I am going to sit in Devils Pool if it's the last thing I do"! And that's what we did. Al & Inger, our two friends who were with us said "Yes" but I am not sure they knew what was involved. The pool is only open in the dry season when the lower water flow allows it, one of the benefits of the off season.
So our second full day starts with an early morning taxi pickup and he takes us across the bridge, now technically in Zambia, and drops us at the official border crossing. Stand in line and wait while an official peruses my Kaza visa, and stamps me in. Walk over to a waiting Zambian taxi and we're off the find the start to our Devils Pool experience.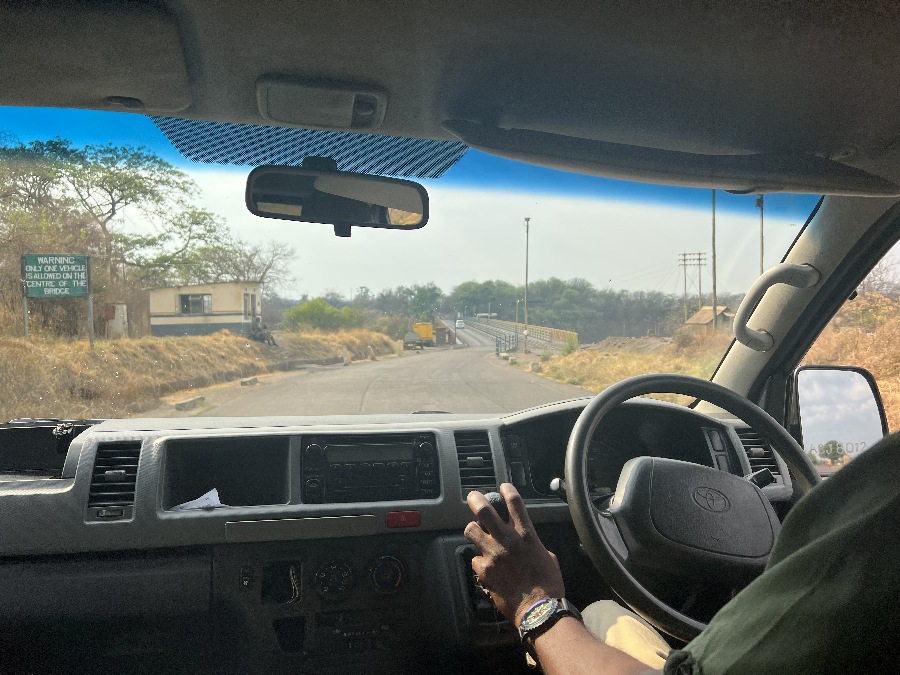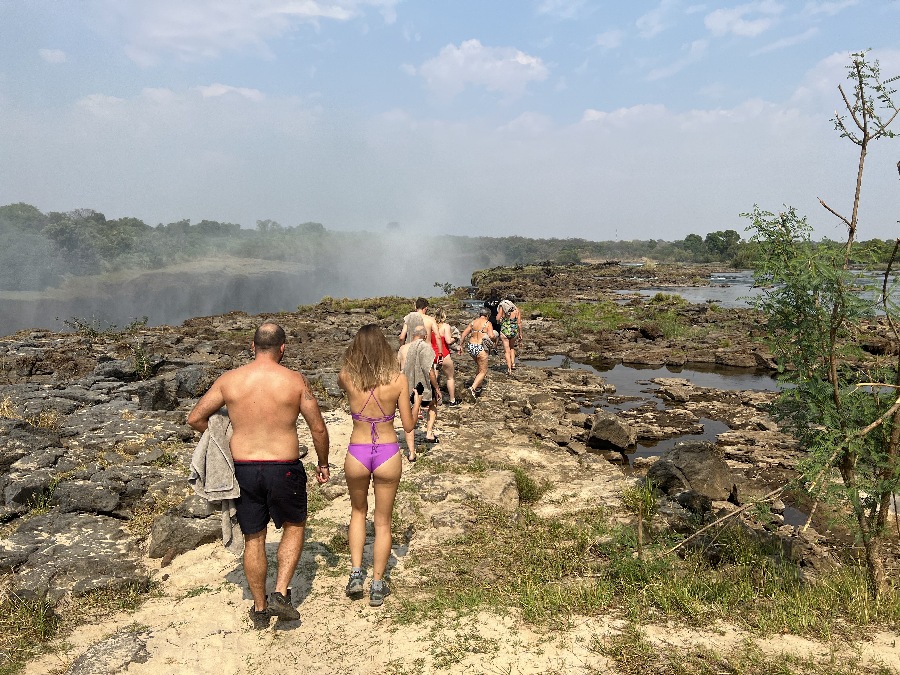 Now the fun starts. We walk single file over the rocks and then there  is a tricky 50 yard swim to some rocks where the pool is. It is at this point that I give my $1,000 iPhone to our guide who promises to take good care of it and not drop it. The following photo's are his as I was too focused on not going over the edge.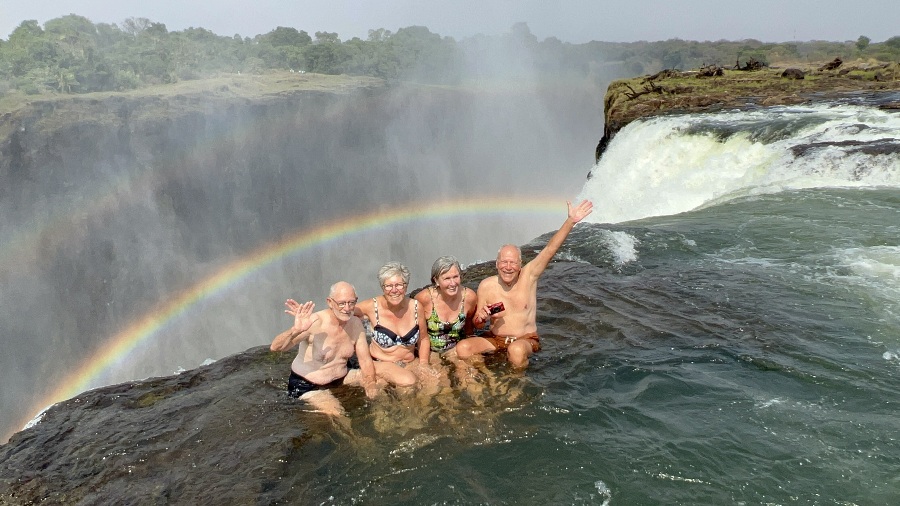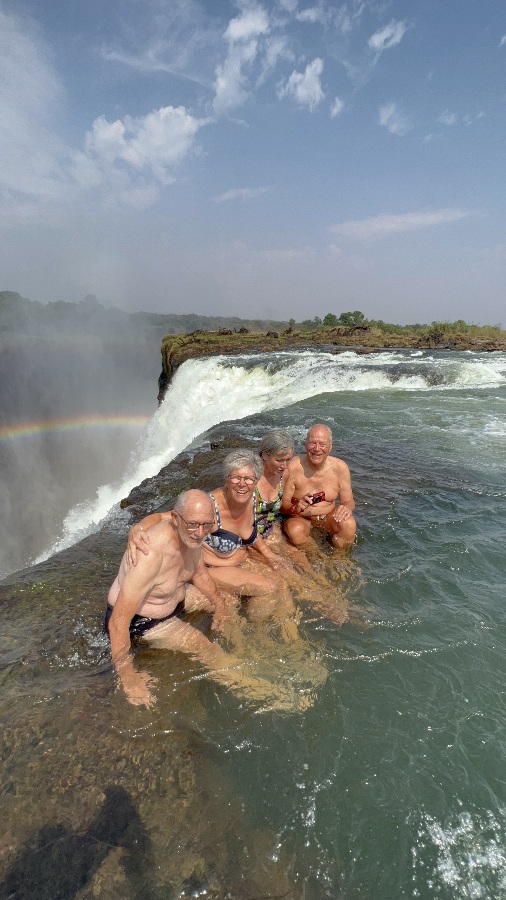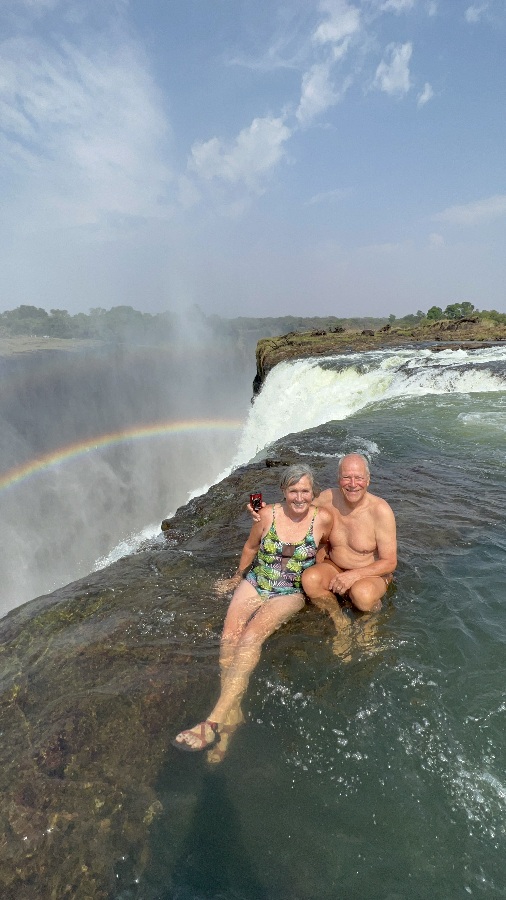 The guide has this all choreographed and he runs through a series of instructions as what to do. We simply do as we're told.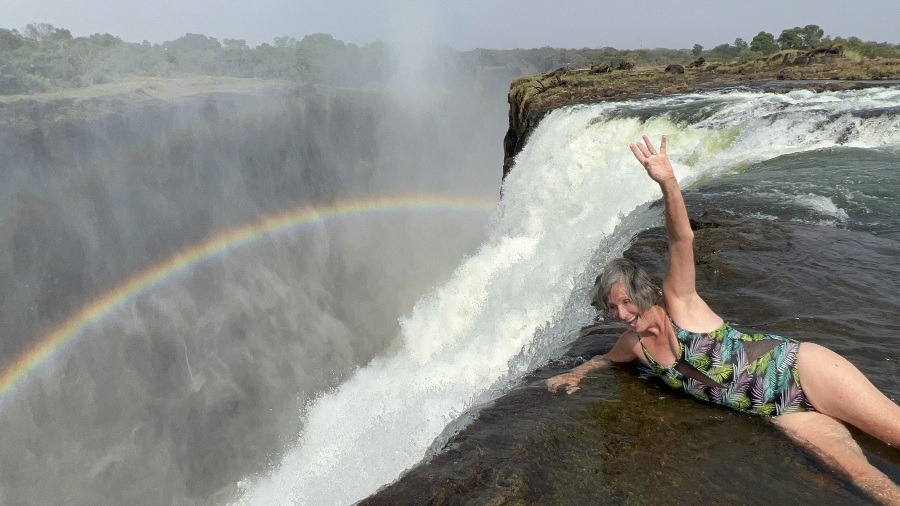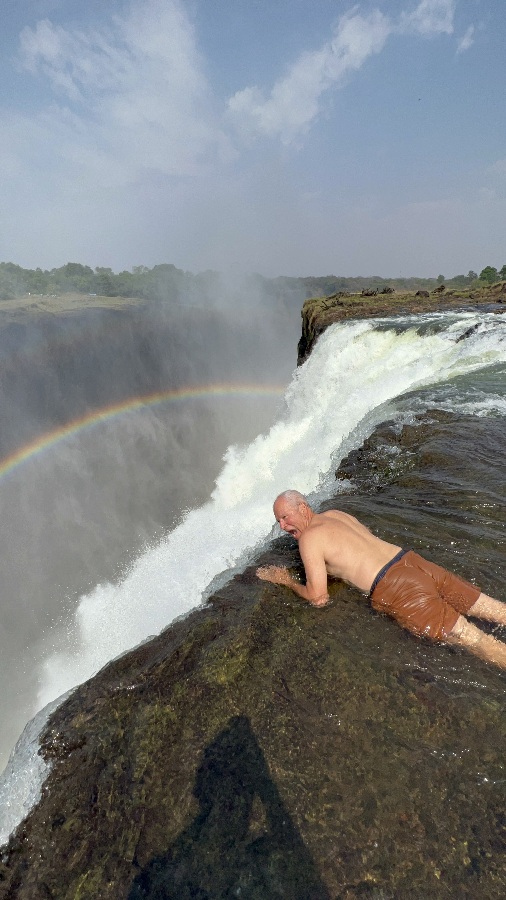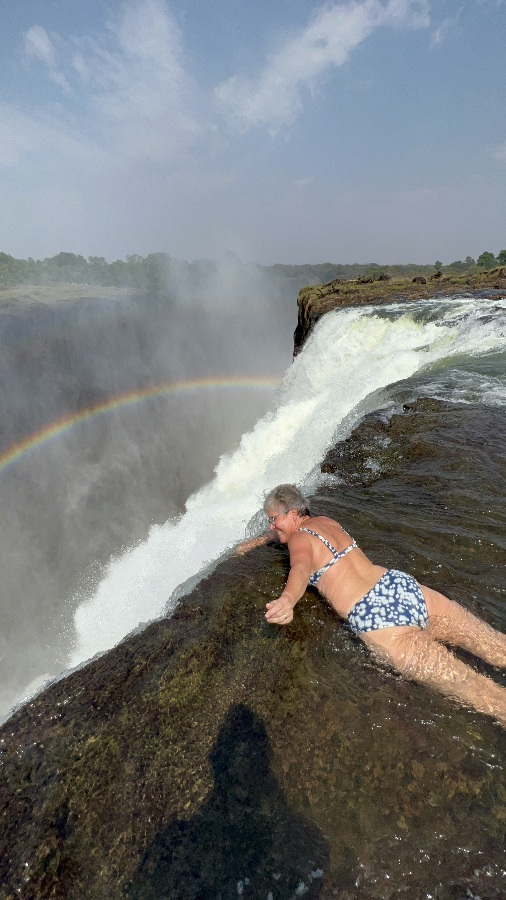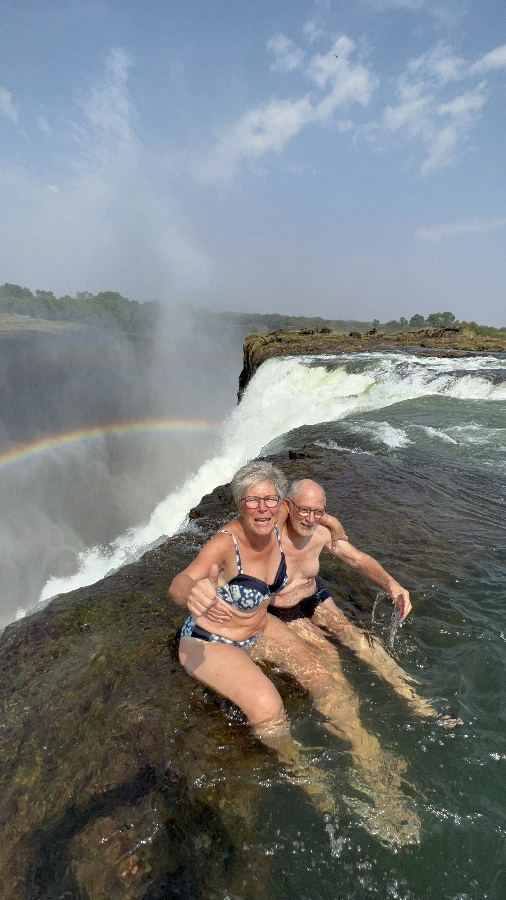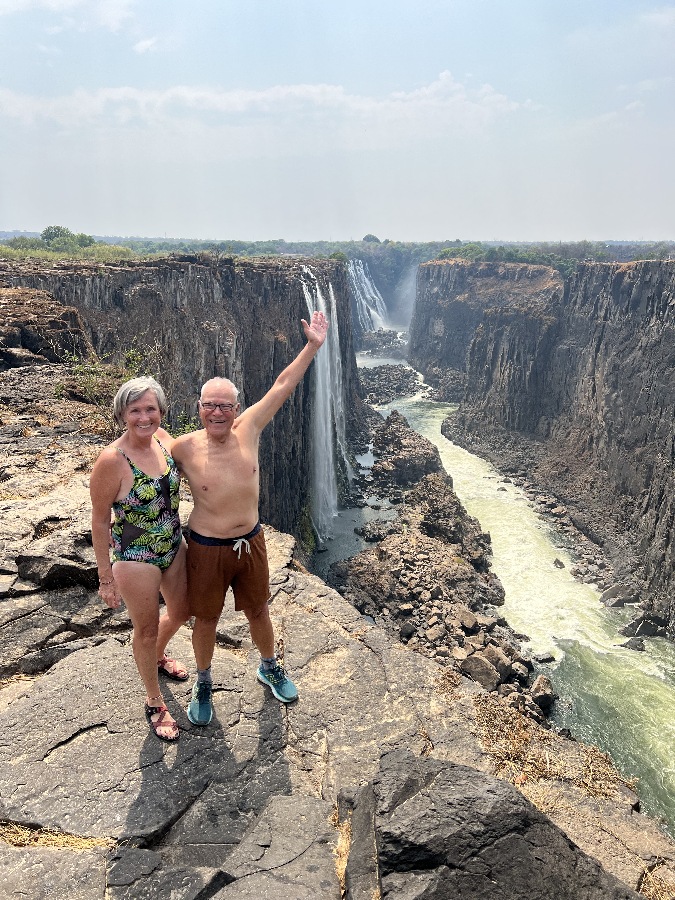 We get taken back to the border, stand in line again to get our passports stamped and are then taken back to our lodge.
One last activity was to have dinner at The Lookout Cafe with it's spectacular views. We arrived early and immersed ourselves in it's ambiance and natural splendor.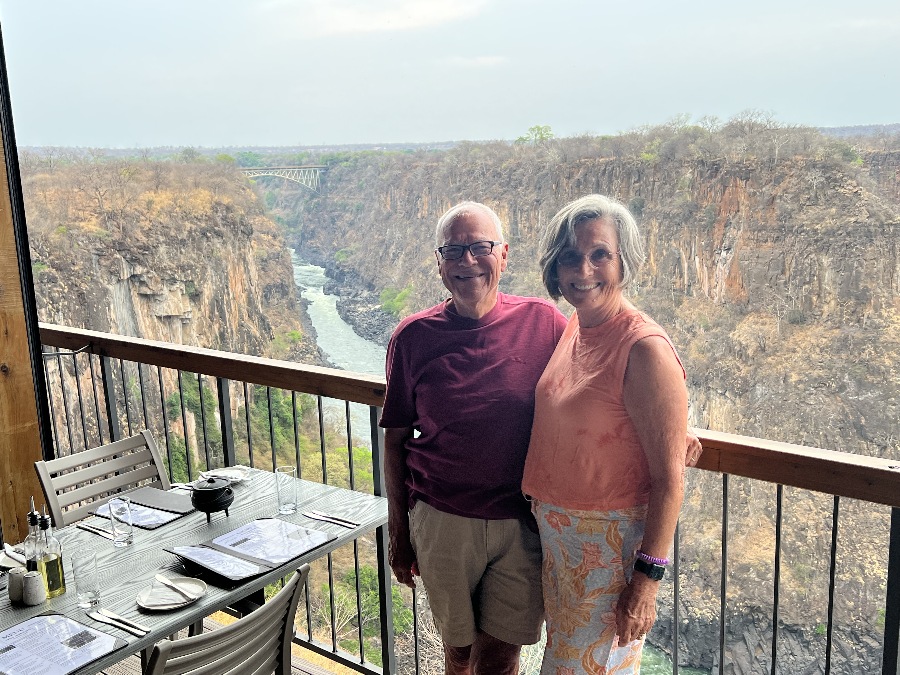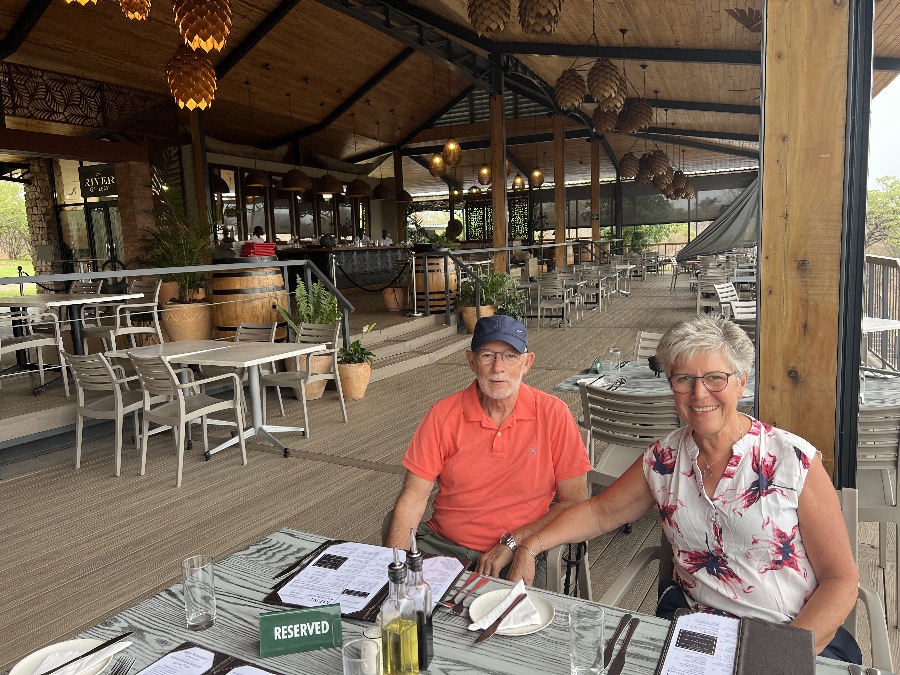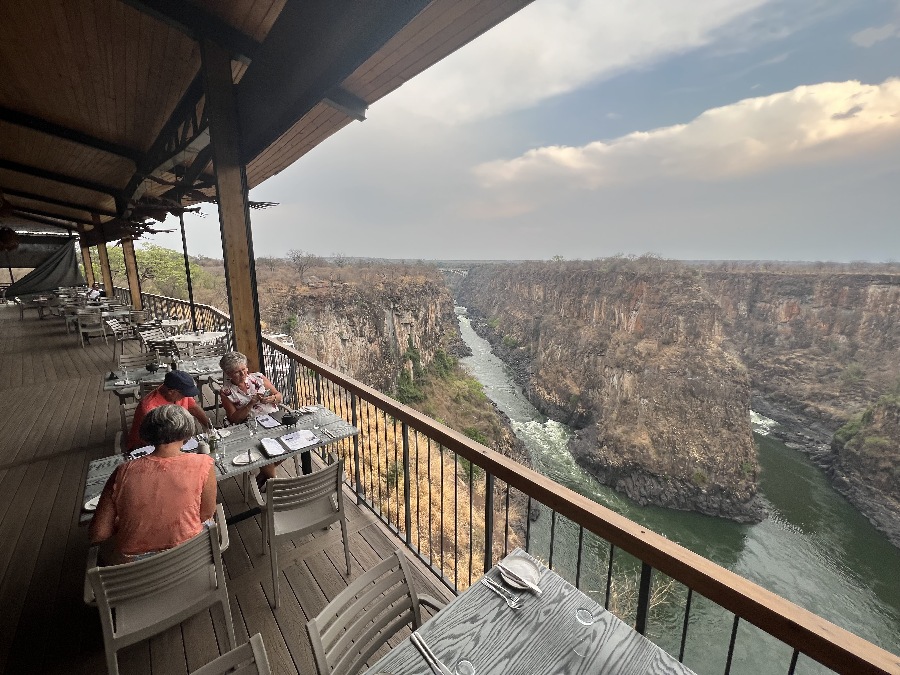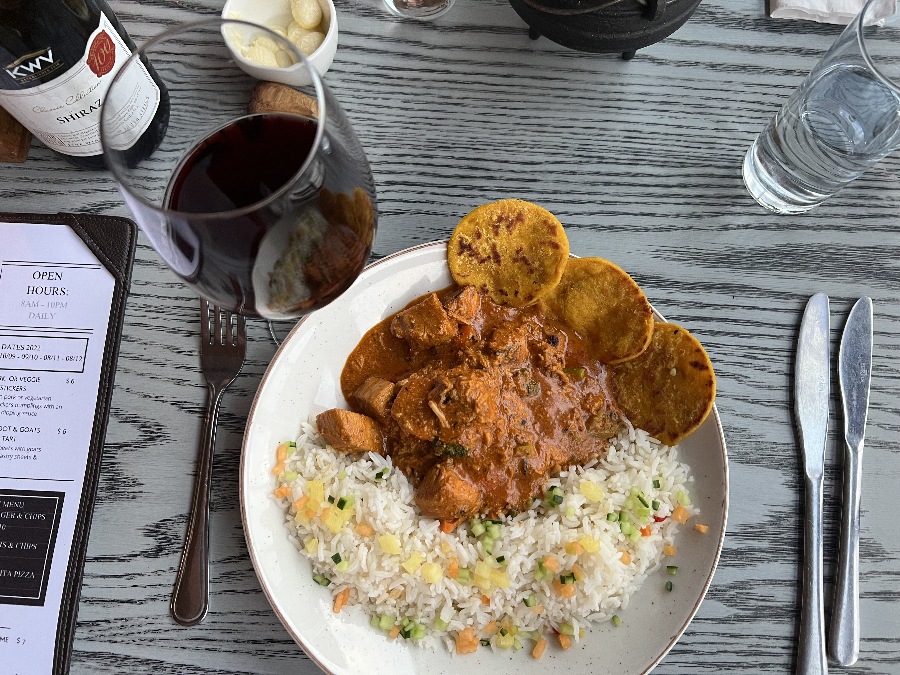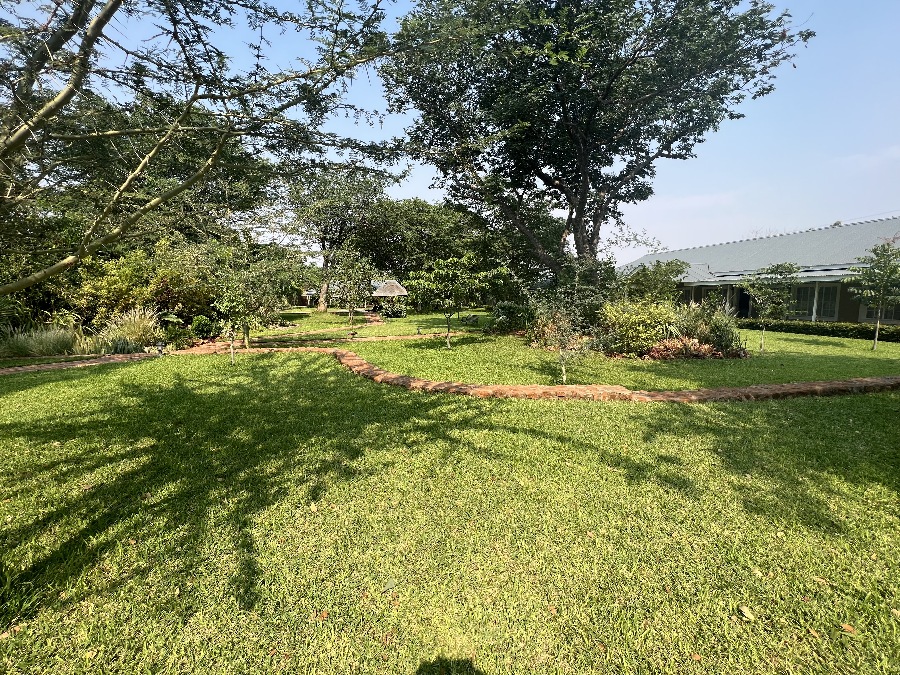 Pioneers Lodge was a splurge but an enjoyable one. Had a comforting colonial feel to it with none of the negative connotations.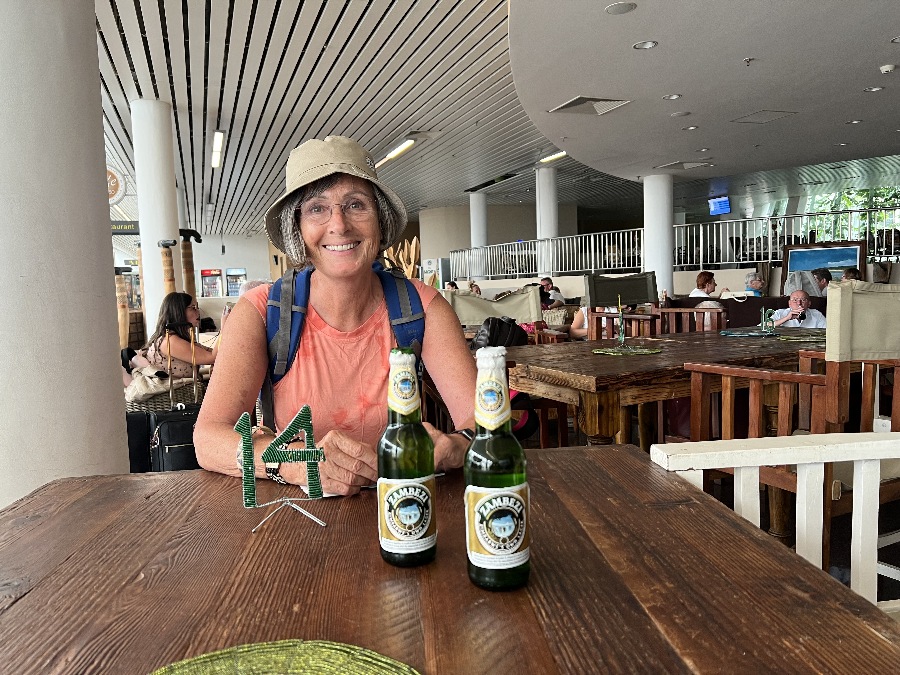 We both thoroughly enjoyed all aspects of the Bushway's mobile safari and the Vic Falls finish. So much so that we're going back for a repeat in August of 2024.