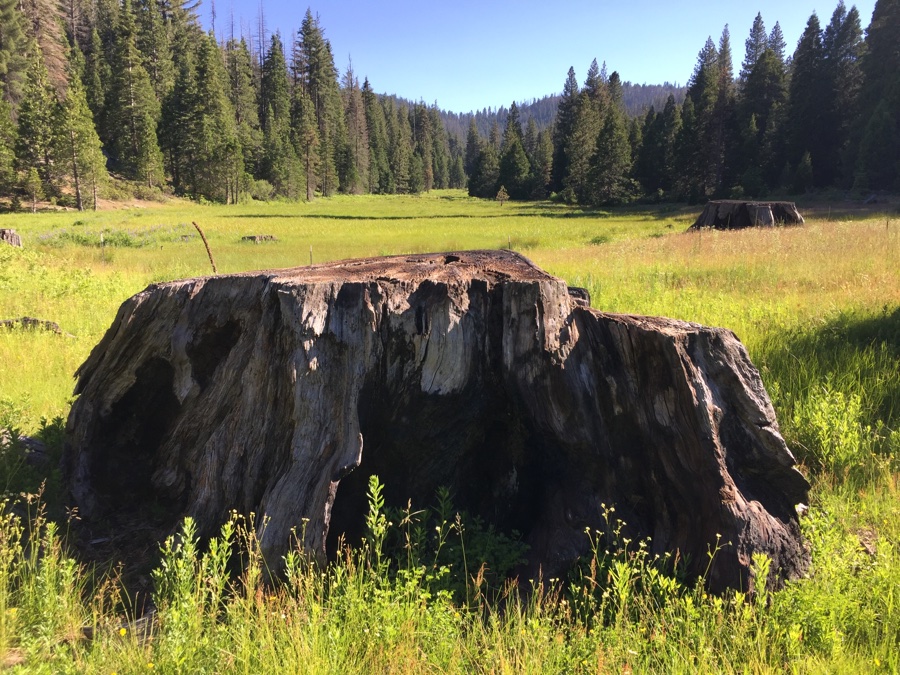 A July 4th meetup in Sequoia National Park with Jerry & Ann but Rose & I decided to extend it and planned on spending a few days at Big Meadows Campground. It is a smaller off the grid campground in neighboring Sequoia National Forest. About two weeks before our arrival date I get the email from recreation.gov that our reservation has been cancelled because the campground will open late due to snow or fallen trees. Shit. Now what?
I look around and find some sites available at Princess Campground, also in the National Forest on the way down to Kings Canyon. Book it without too many expectations but at least we'll be up in the mountains among the trees.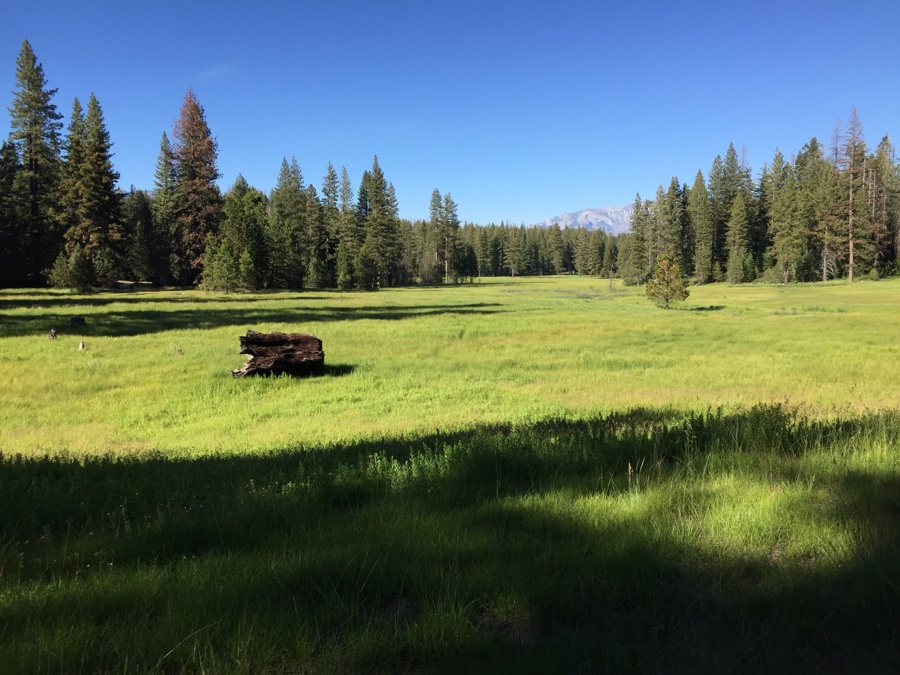 We arrive early'ish and get set up with enough time to take a little walk around the meadow. There are numerous big stumps and a little research tells me that they were felled between 1901 and 1907 when the land was privately owned (the land was subsequently sold to the Federal Government in 1935).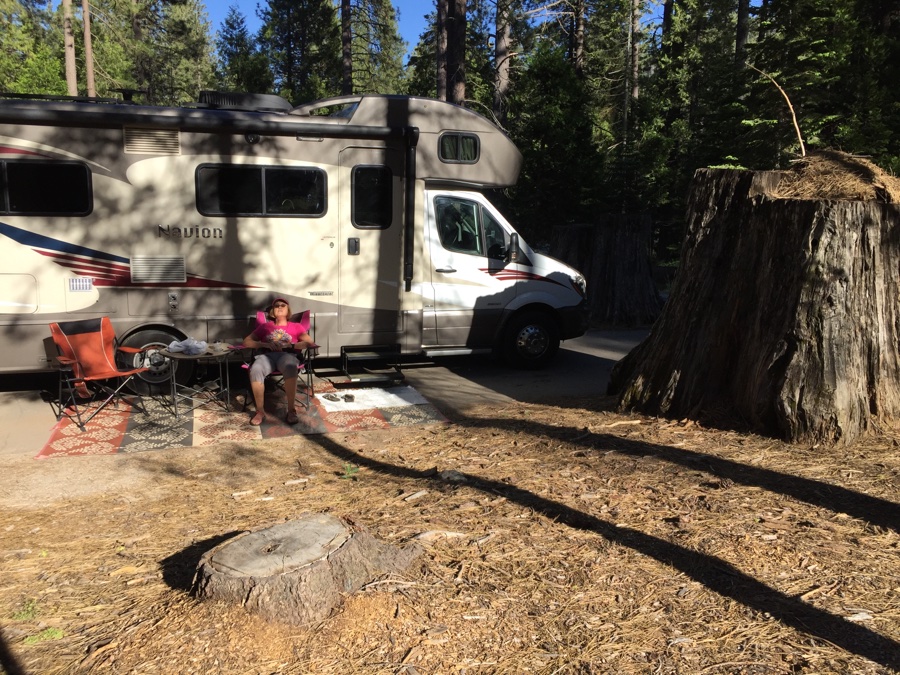 Next day I tell Rose we can ride some of the surrounding fire roads for exercise and some views. At a turnaround junction I suggest an alternate route down. I see the road on a map but don't comprehend that it is down a ridgeline with a few steep descents and climbs to make it interesting. Not too bad but a 2 hr ride morphed into closer to 4 hrs.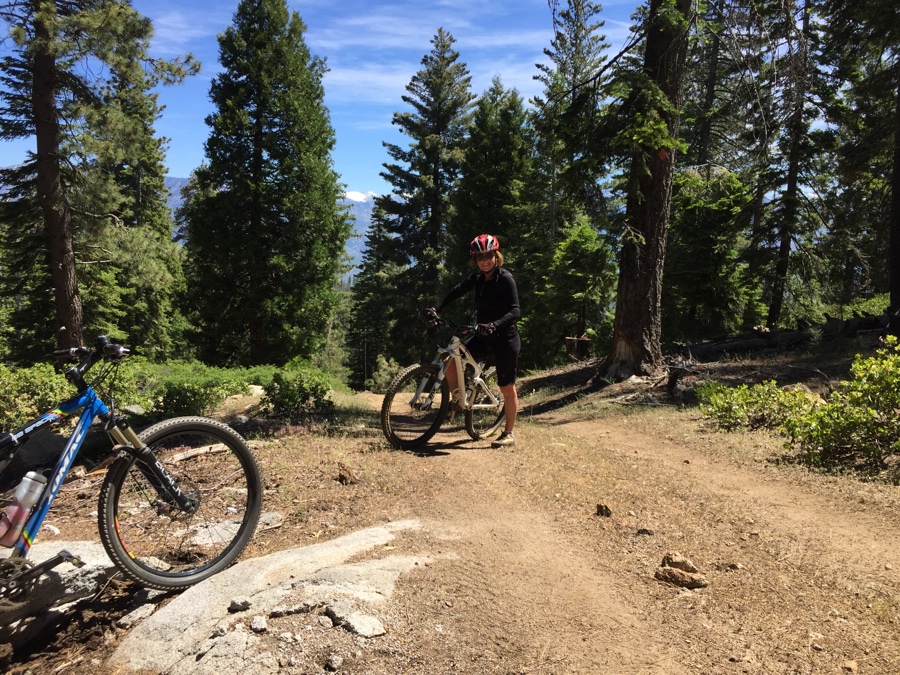 Back down to the paved road and we took another detour down to Hume Lake. Another education informs me that a large portion of it is the Hume Lake Christian Camps and there were hundreds of young folk  in residence for the holidays. A couple of ice creams later we pedaled back to our campsite to kick back for the rest of the day.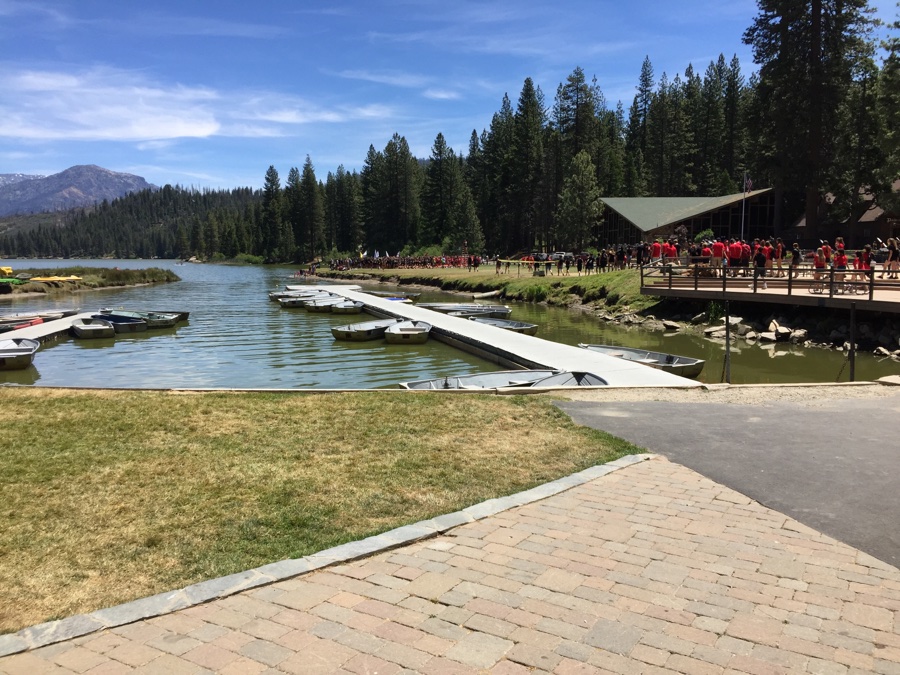 Two nights was all we had at Princes and we packed up for the short drive over to Lodgepole Campground. On the way was Big Baldy trail head and parking for our RV so off we went on the 5 mile out & back.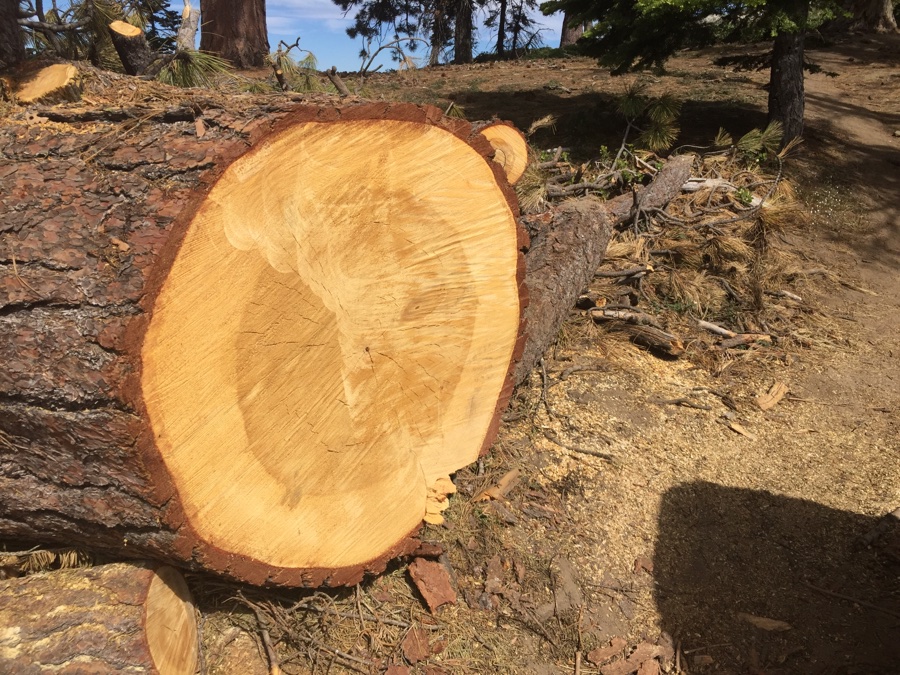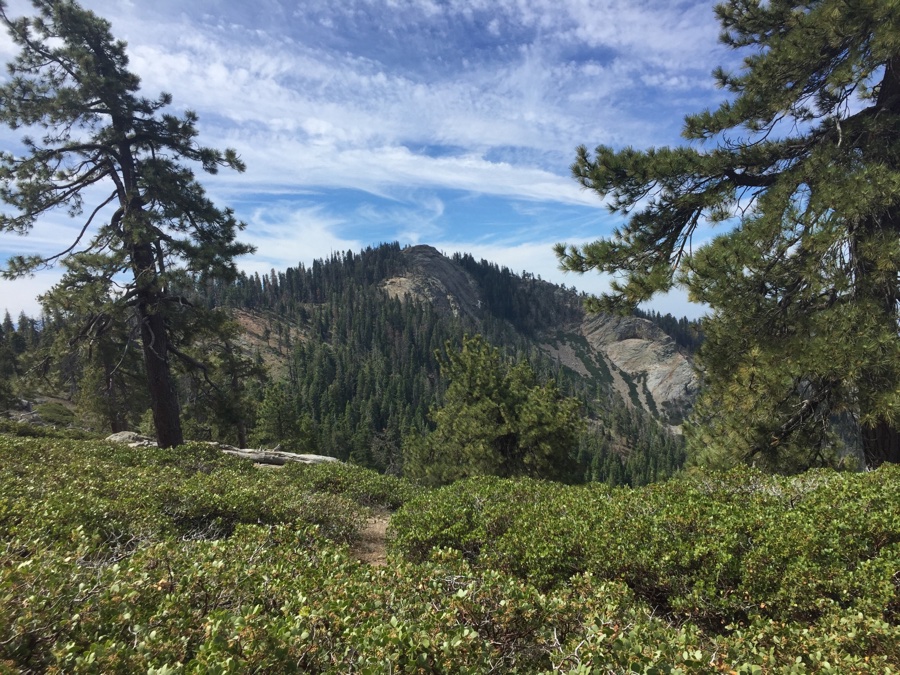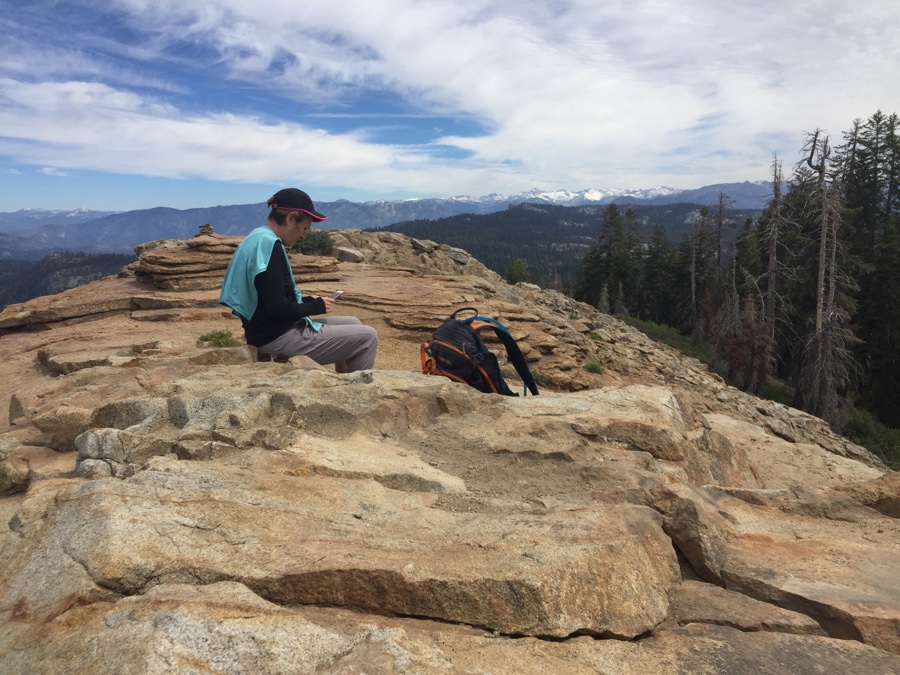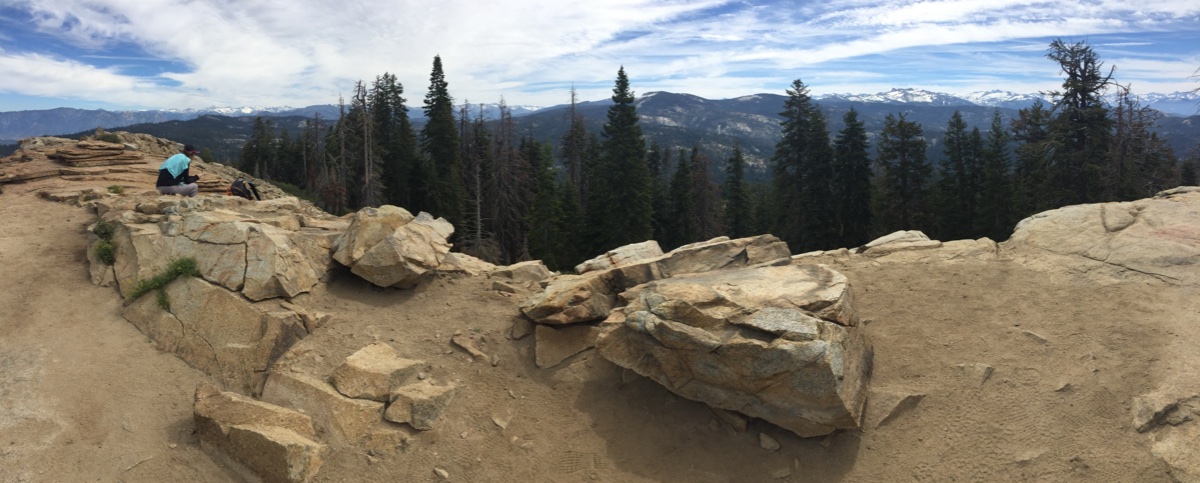 Settled in at Lodgepole and I swing by the ranger station to get a heads up on trail conditions, specifically the Lakes Trail. It's open over the notch rather that the more scenic round the edge (Watchtower) route and there will be snow at the lakes.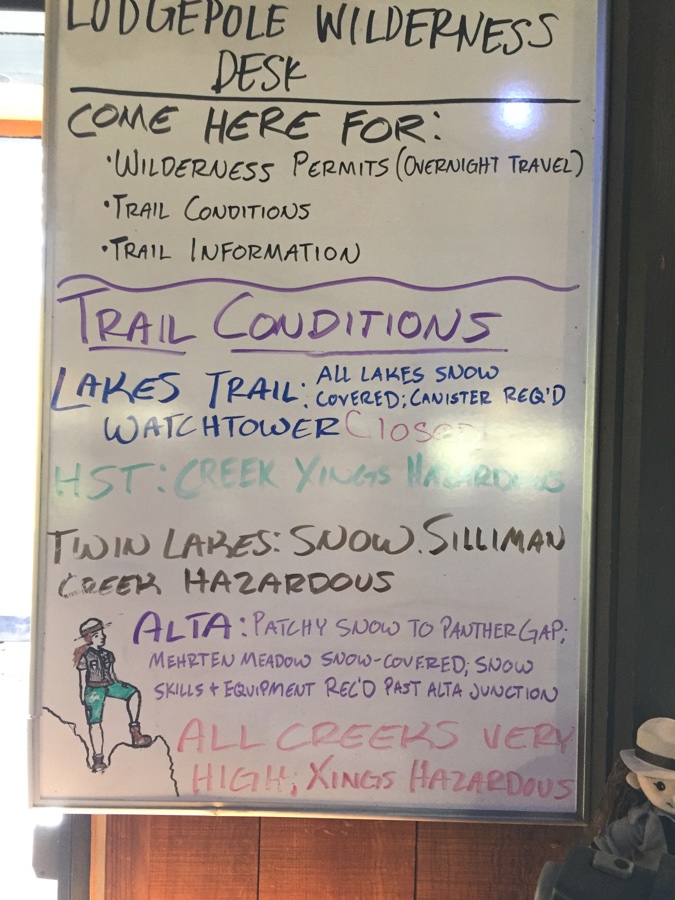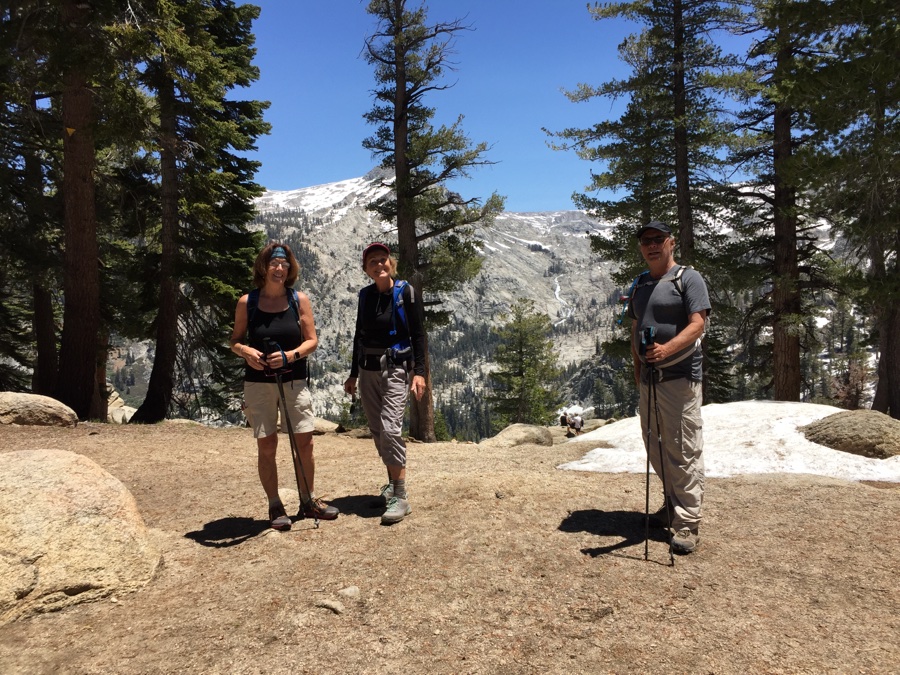 Ann & Jerry have joined us and we set out on the Lakes trail with first lake Heather as our objective, about 8 to 9 miles round trip and 2,000′ elevation gain up to around 9,000′.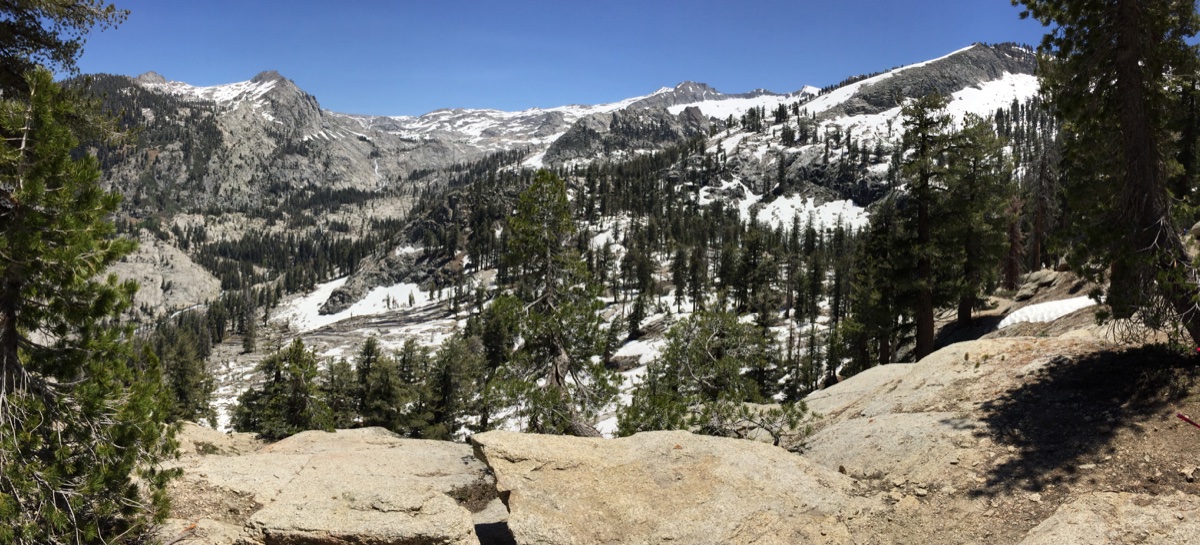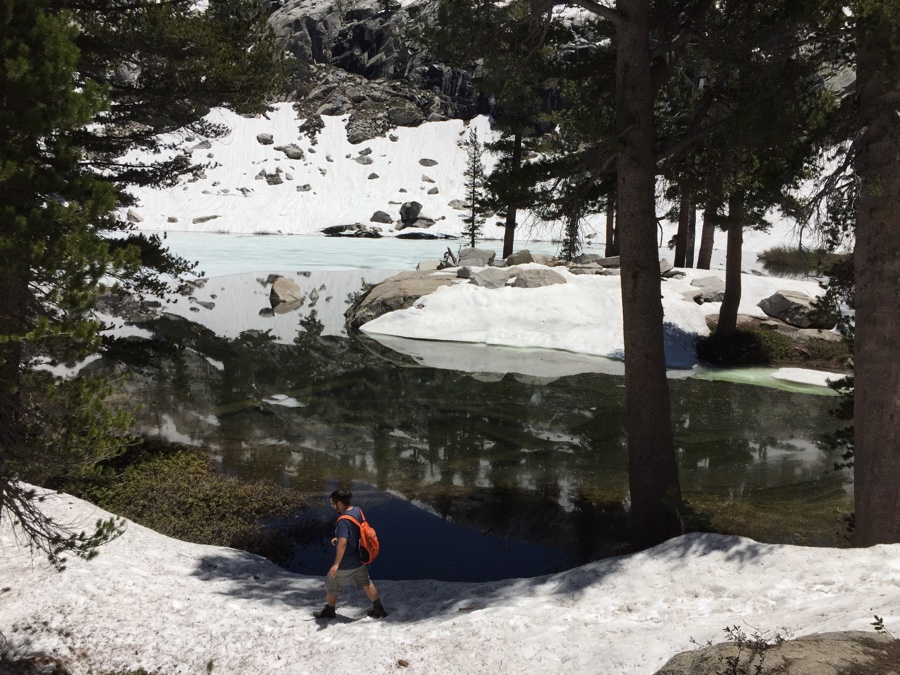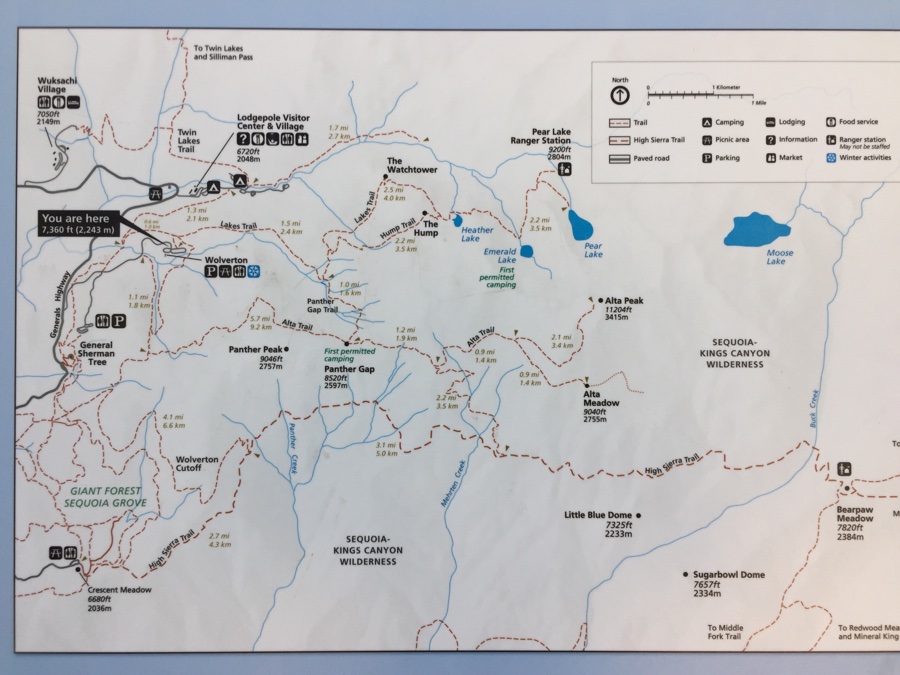 Next day it's the classic walk through the giant Sequoia's.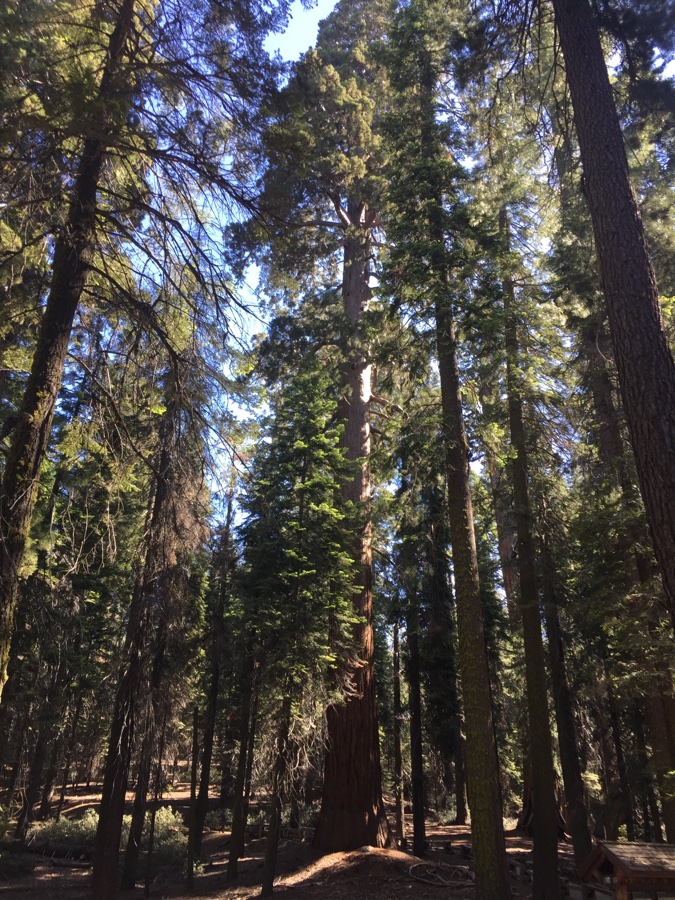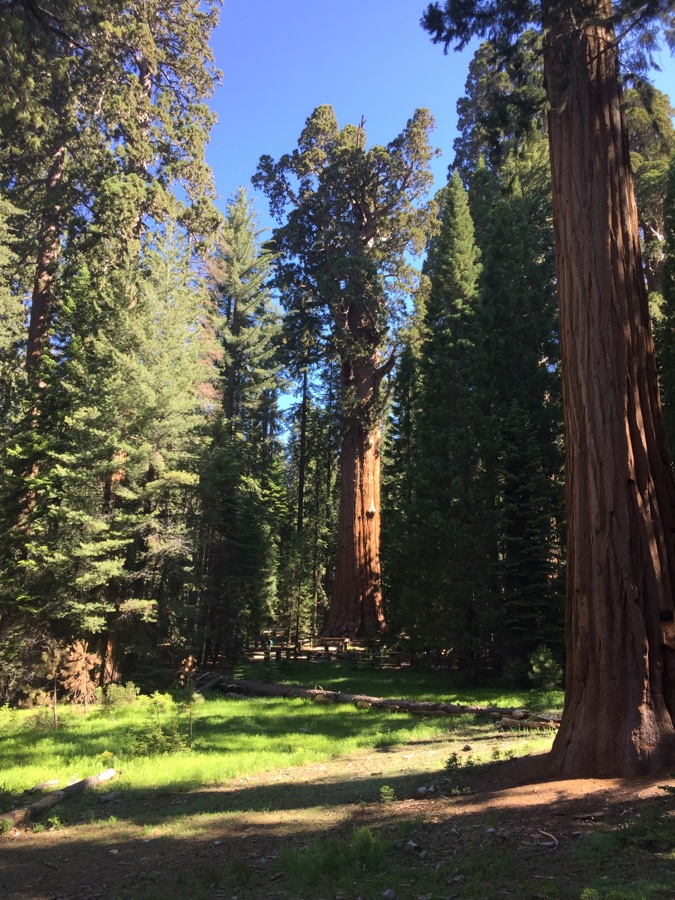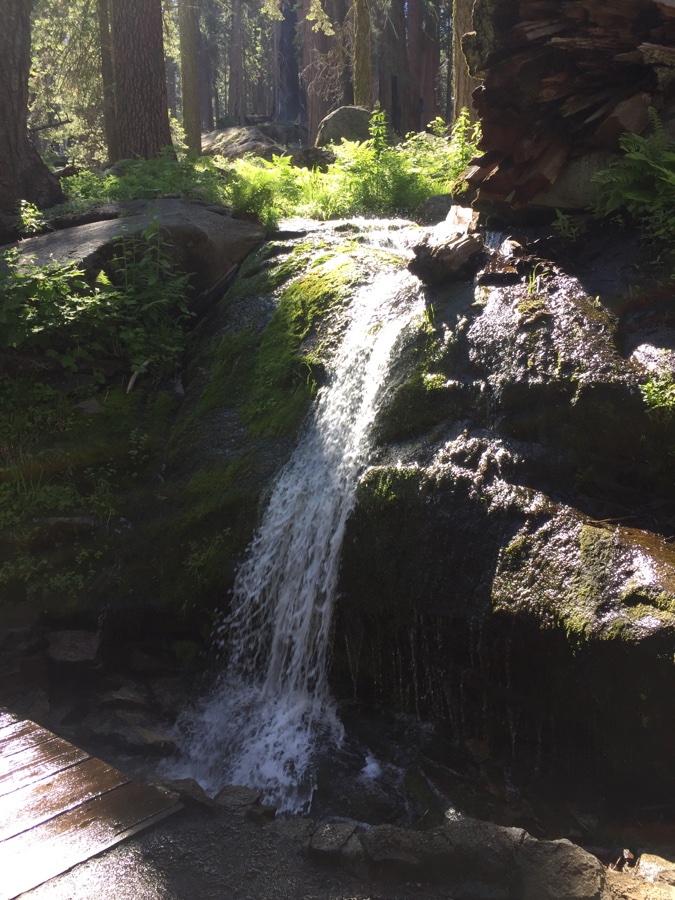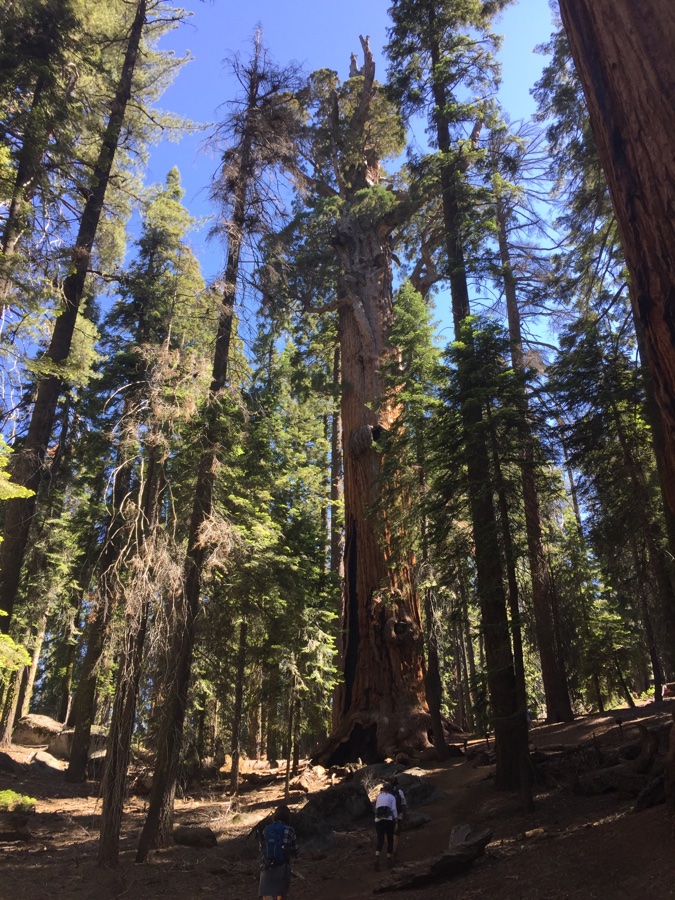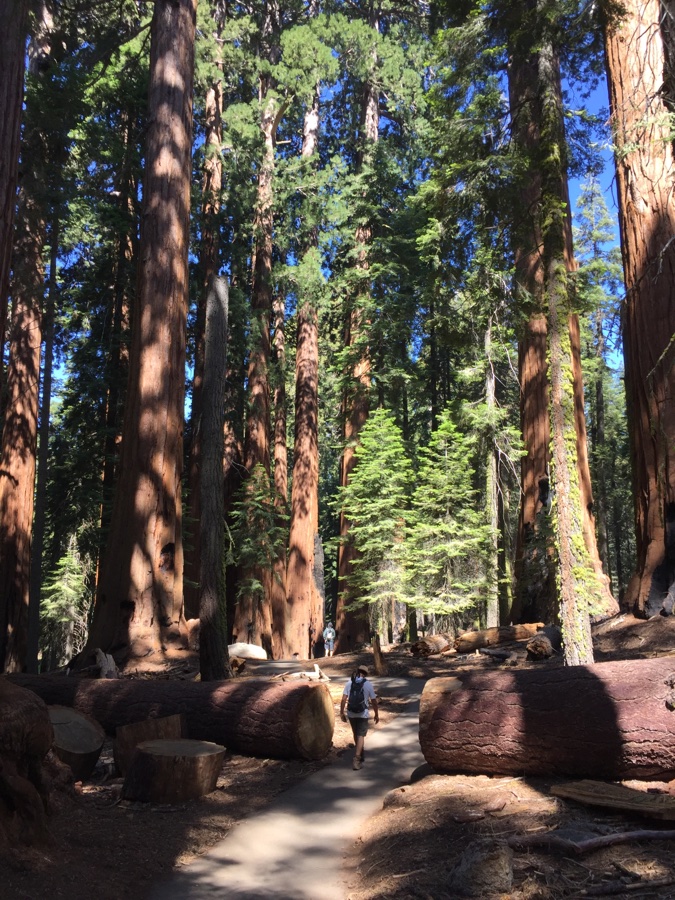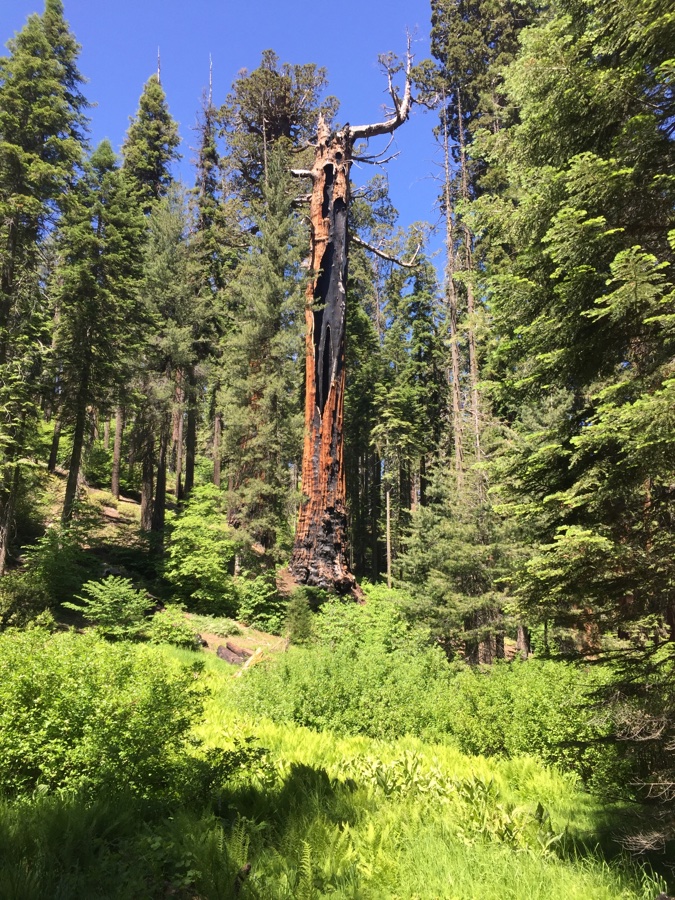 We end it by joining the masses of tourists, catch a shuttle to Moro Rock and take in it's views.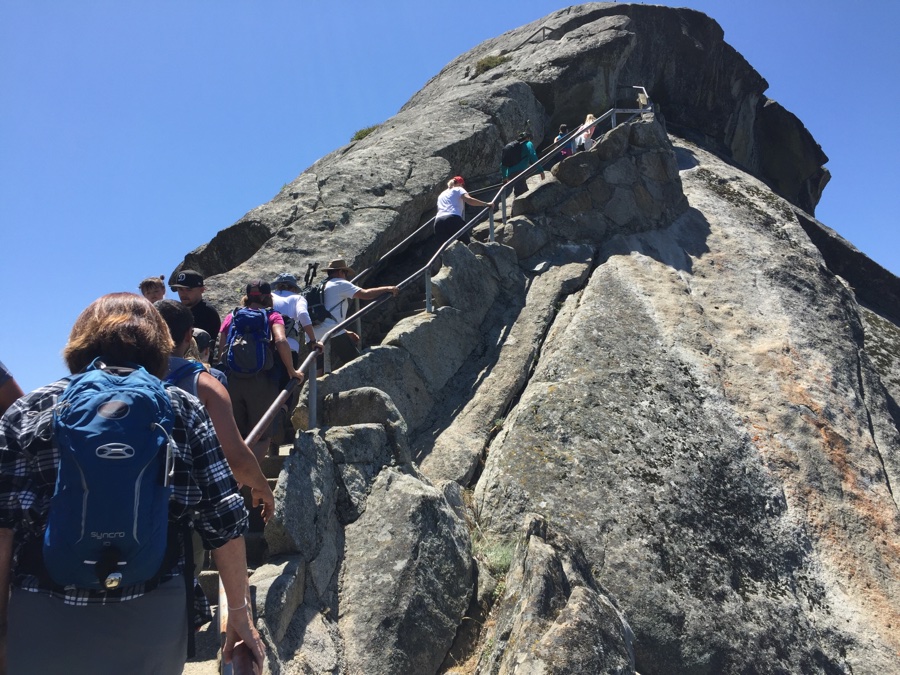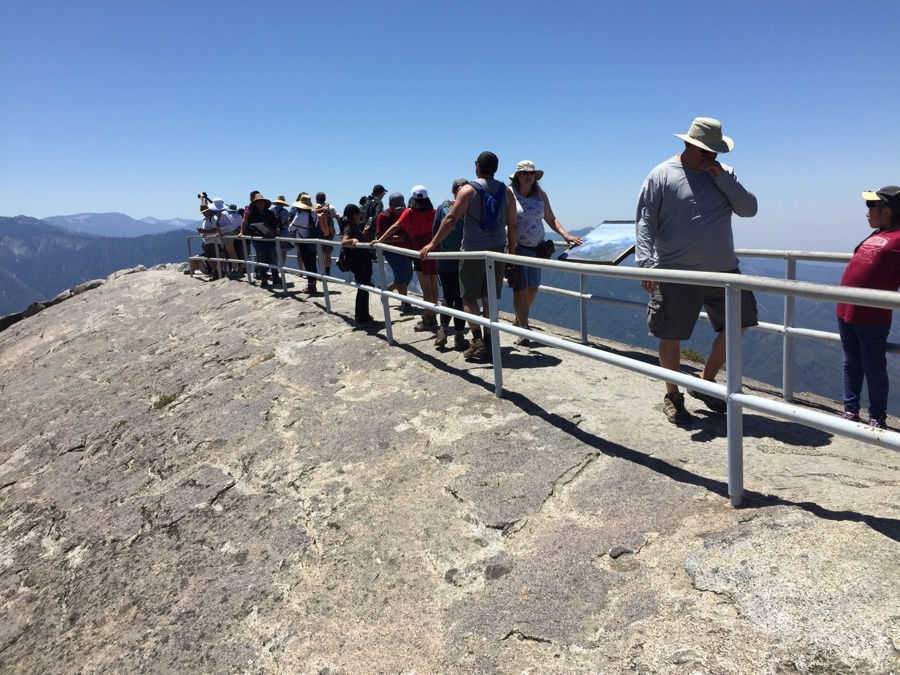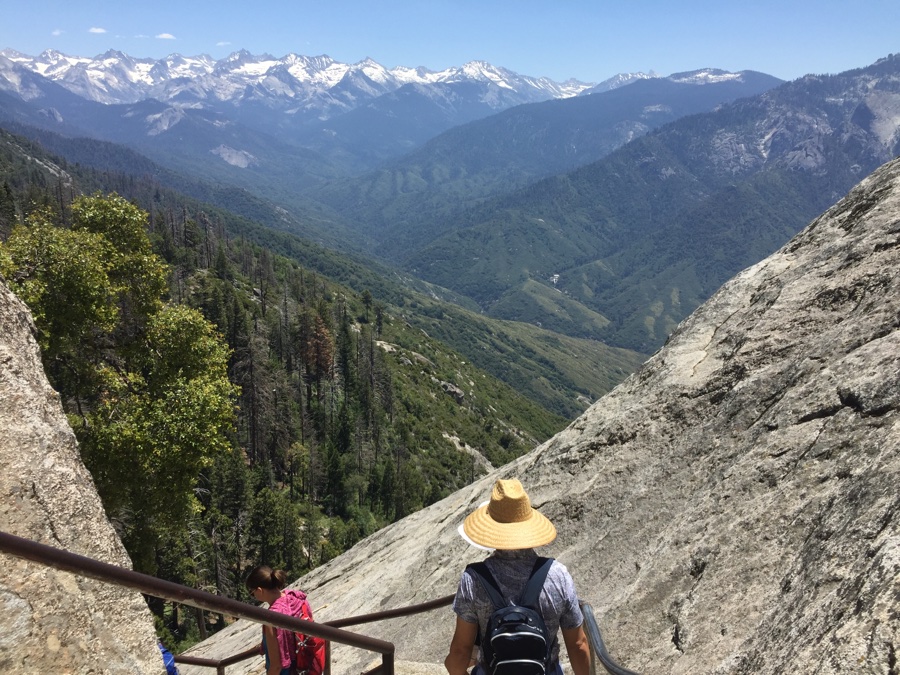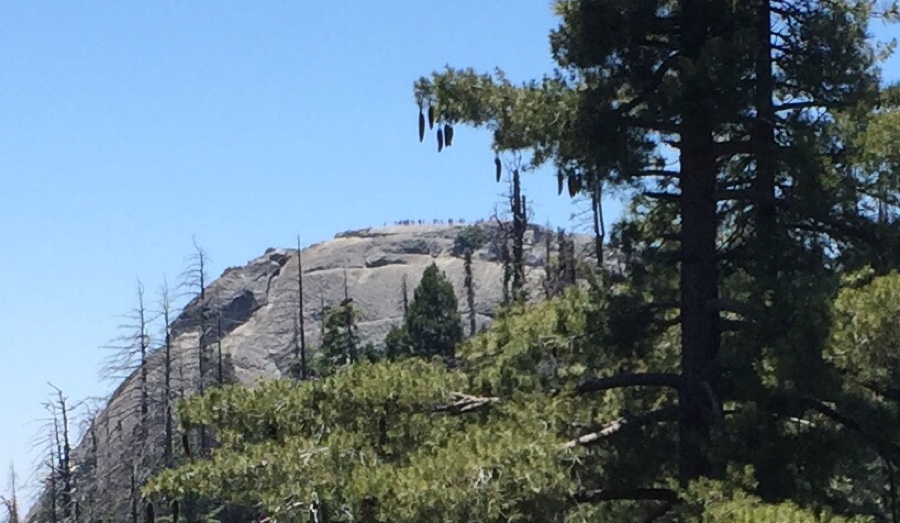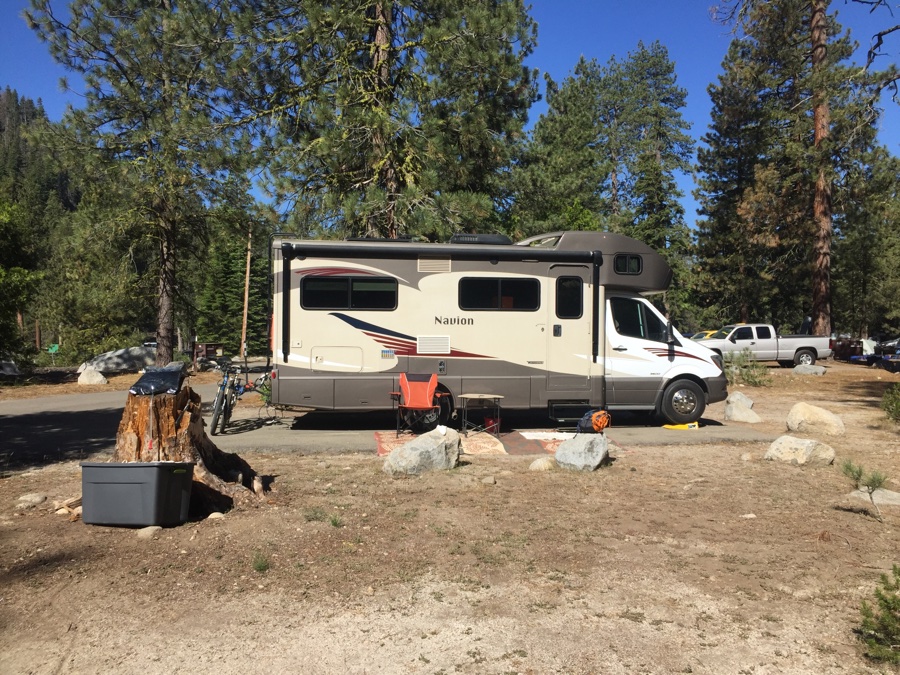 Final day is a pleasant hike through the trees up to Tokopah Falls.