Some lead up to this one.
Rose & I have driven up & down Hwy 395 many times, always with a destination mind. One of the many Eastern Sierra trailheads like Horseshoe Meadows, Onion Valley, Lake Sabrina, North Lake, North Fork South Fork out of Big Pine, June Lake or Mammoth Mountain in our earlier skiing days and these days even up to Reno & Lake Tahoe for our enjoyment of mountain biking.
Now with the RV (still without a name) we decided to do 395 and stop at some of the places we always drove past with a dismissive comment of "maybe next time". At the same time I've been collecting a few blog sites of folks that have similar interests so that I can learn from their experiences. Now by my own admission I have not joined in their discussions via comments or reply's, something I hope to change but for the purpose of this post I noticed that one such blog, Life's Little Adventures,  were headed up to Ridgecrest and I thought to myself, "come on Andre, this is it, just Do It". And so I made a comment and gave a link to this site so they could get a feel for who was on the other end of the comment.
I received an email reply from Jim & Gayle saying they were headed for the Alabama Hills and would look out for us – the blind date was setup!
We rolled into the Hills in the early afternoon and from Movie Road on the way to the Mobius Arch we spied a couple of Lazy Daze's off to the left. Sure enough it was them and Jim was trying out a unique method of leveling by digging in the front wheels rather than raising the rear ones. "Not enough leveling blocks" was the explanation. We made our introductions and met their friend Jeanne. Now blogger blind dates aren't exactly blind, plenty of posts to research and suss out your new friends. We found a nice site nearby and later met up for a hike to Mobius Arch.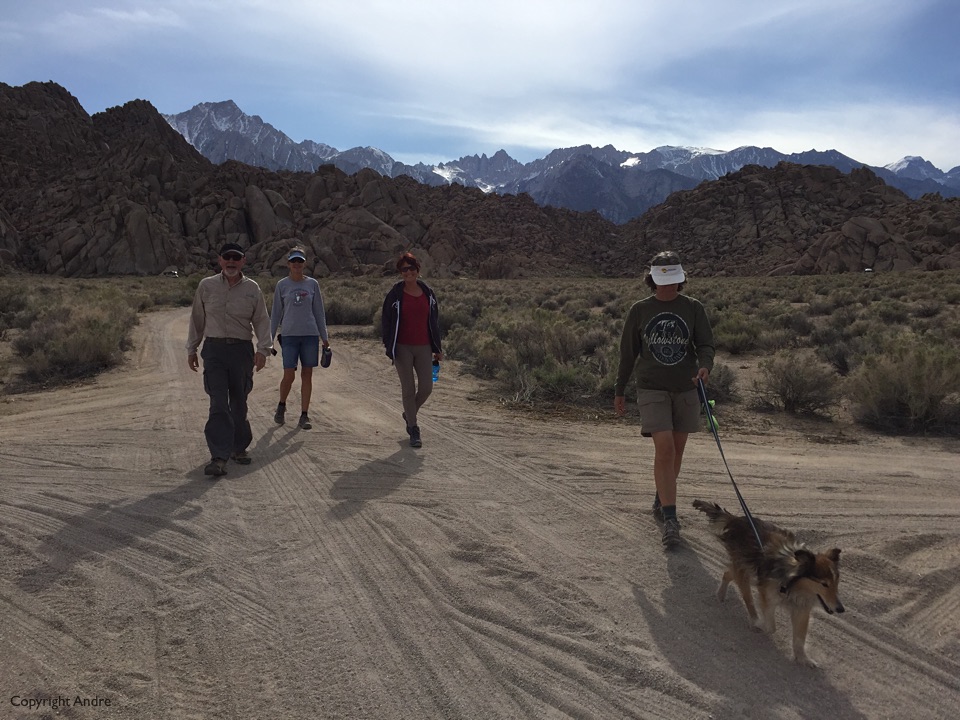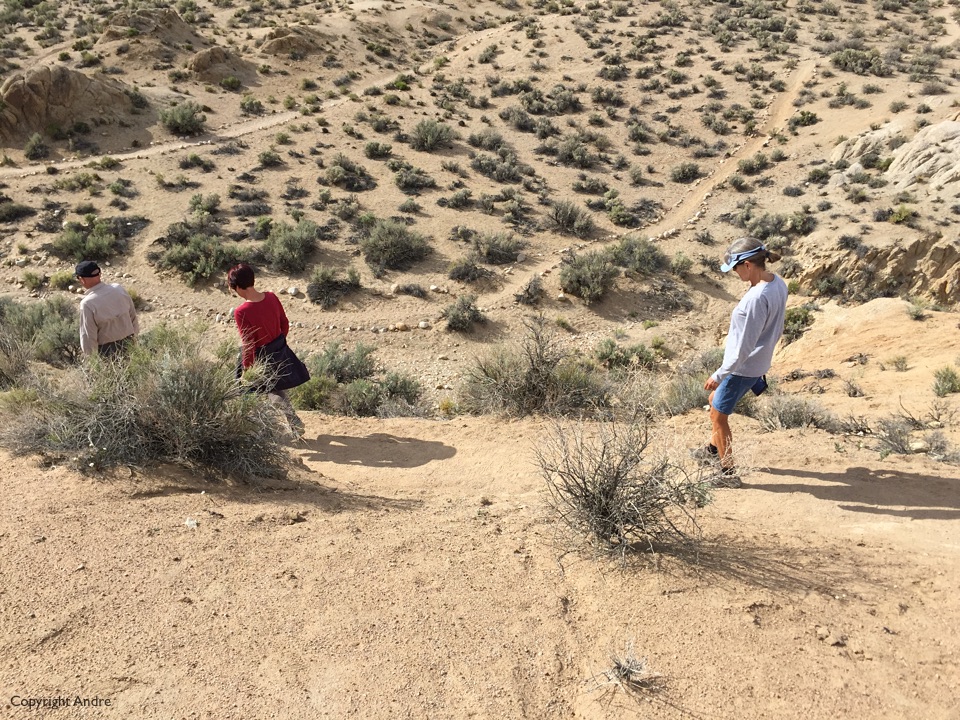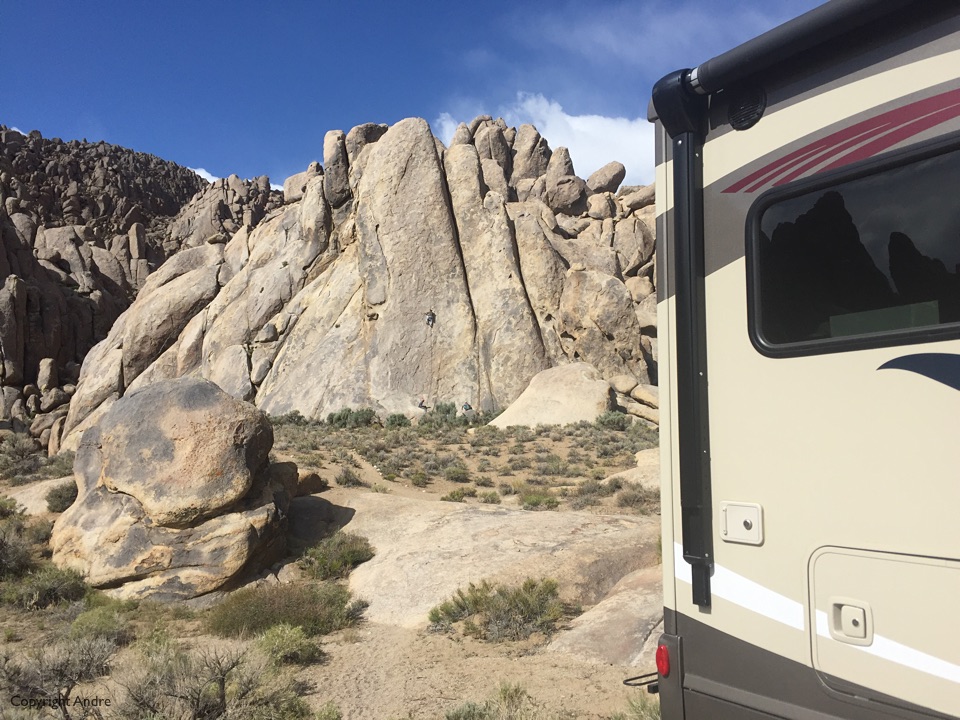 Luckily we did the Whitney Portal bike ride on the Wednesday because Thursday it was windy, and a cold wind at that. Stayed inside with short excursions outside to check on the conditions. Sun was beautifully warm but the wind cut like a knife. Afternoon came and we had to get out. Wind jacket on and we headed down a small trail behind us not knowing where it would lead to.
At first I thought it was a rock climbers trail to a climb but it meandered on further and included some scrambling up a valley and abruptly turned right up a more rock than trail trail. Well marked I called it Cairn Trail because of the artistic nature of some of the cairns.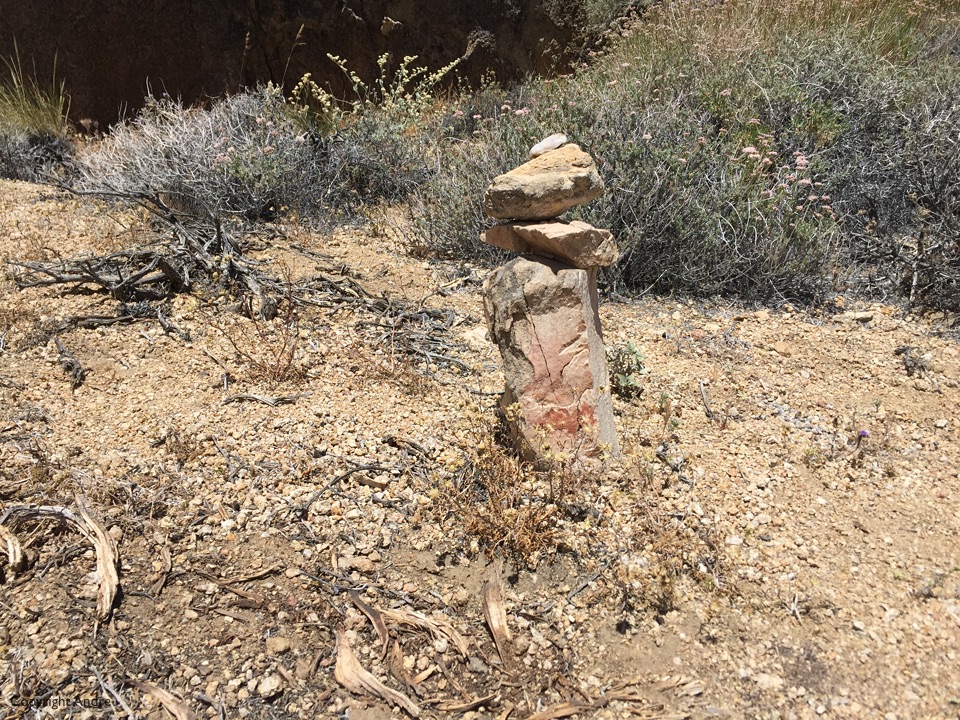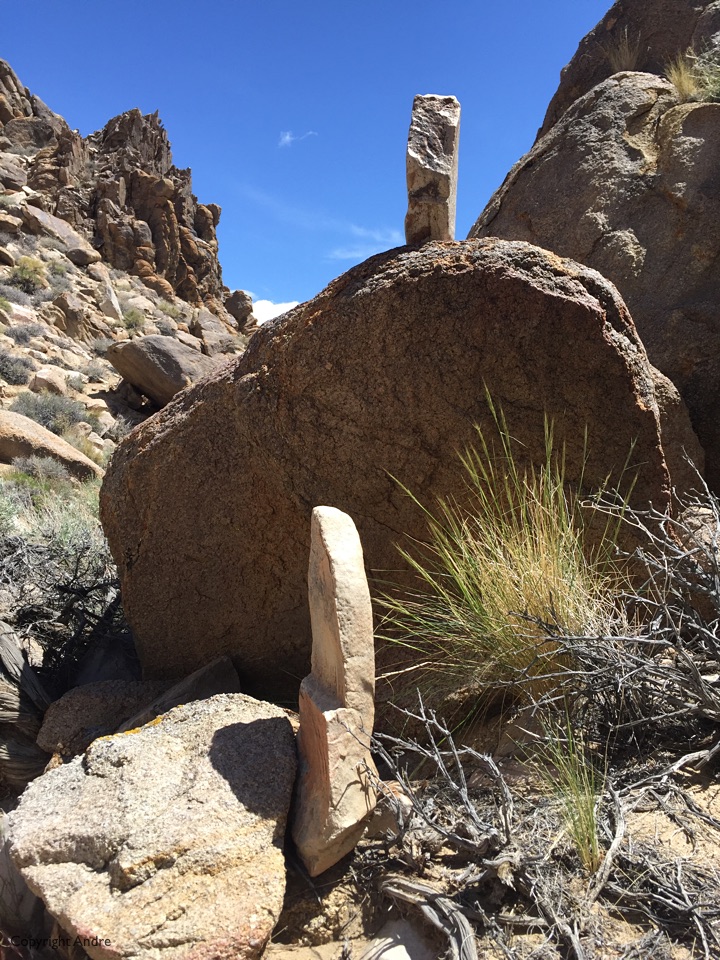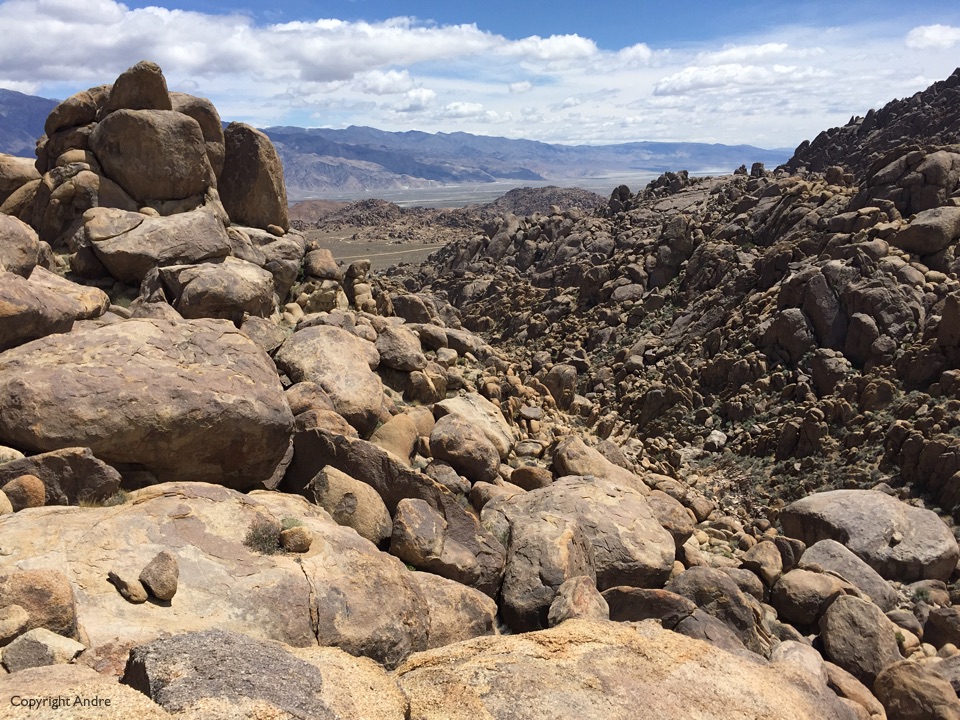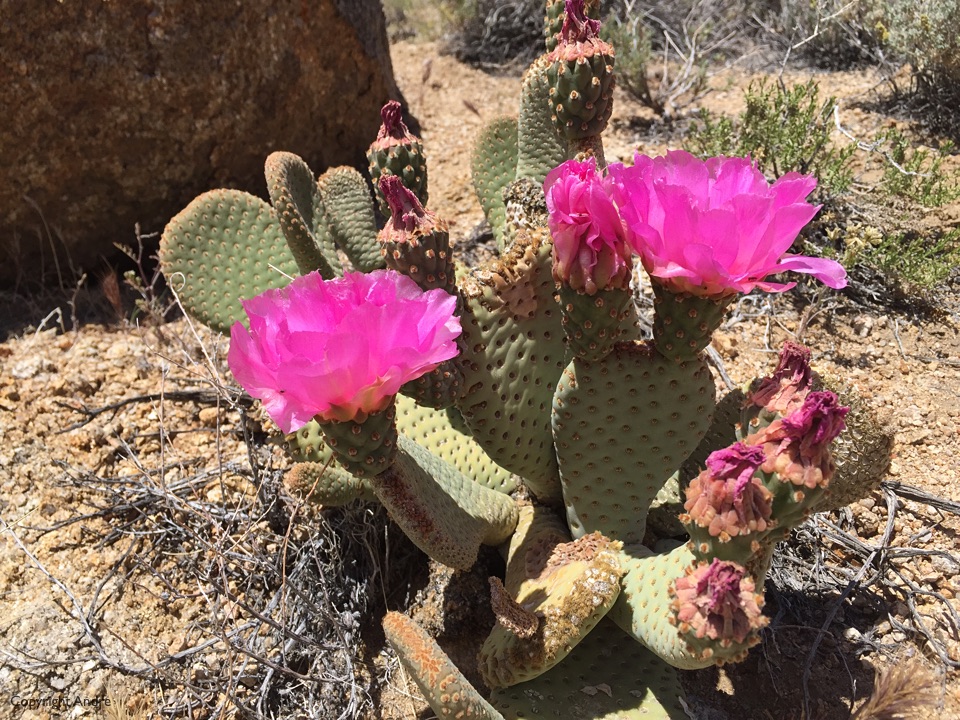 Nice bit of exercise and Kimo got to do a bit of exploring of her own.