We were meeting our good friends Susan & Ross at Canyonlands Campground for a few days of Covid escape therapy. Needed a hike and we chose Fisher Towers as they were a bit out of town and therefore, hopefully, less crowded.
Nice trail winding slowly upwards with plenty of changing views along the way.
Very mellow trail, no rush, just enjoy all that surrounds you. On the ridge which is kinda the end of the official path you can pause and gaze out to where you think the mighty Colorado River is.
Susan wrapped up the day by presenting us with chicken satay and homemade peanut sauce that Rose thought was to die for!
Our friends headed back to Golden Colorado and we sat out a day of rain in touristy Moab. We had made plans to meet Box Canyon Mark up, or should I say off, the road at Klondike Bluffs. Now I know roads get muddy with rain and Mark warned us not to venture too far until the road has had time to dry out. We therefore camped well before the trouble spots and took the bikes up to see what the fuss was about. Found these two semi abandoned cars that gave us solace in our decision.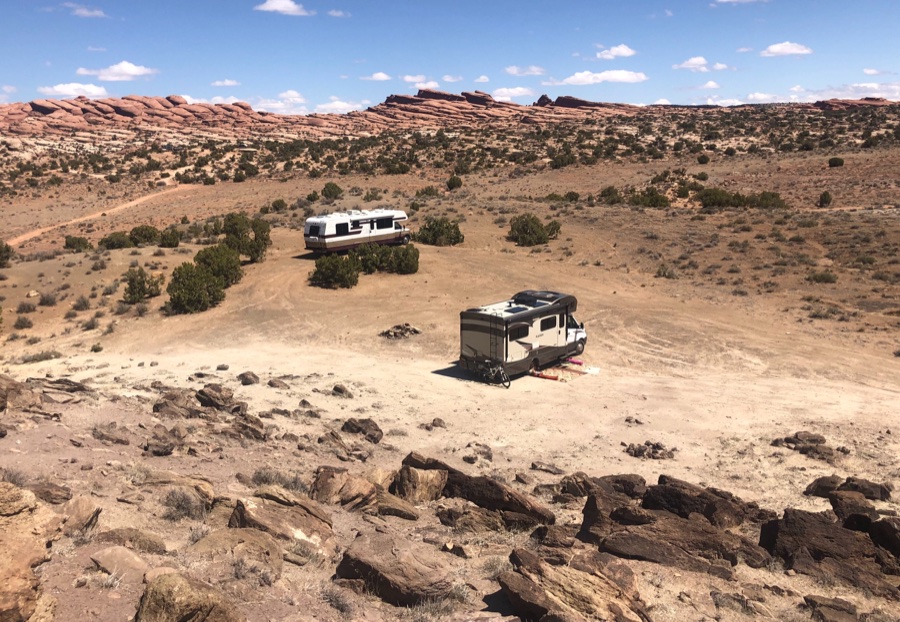 Next day found a spot close by and Mark offered to show me the bike trails.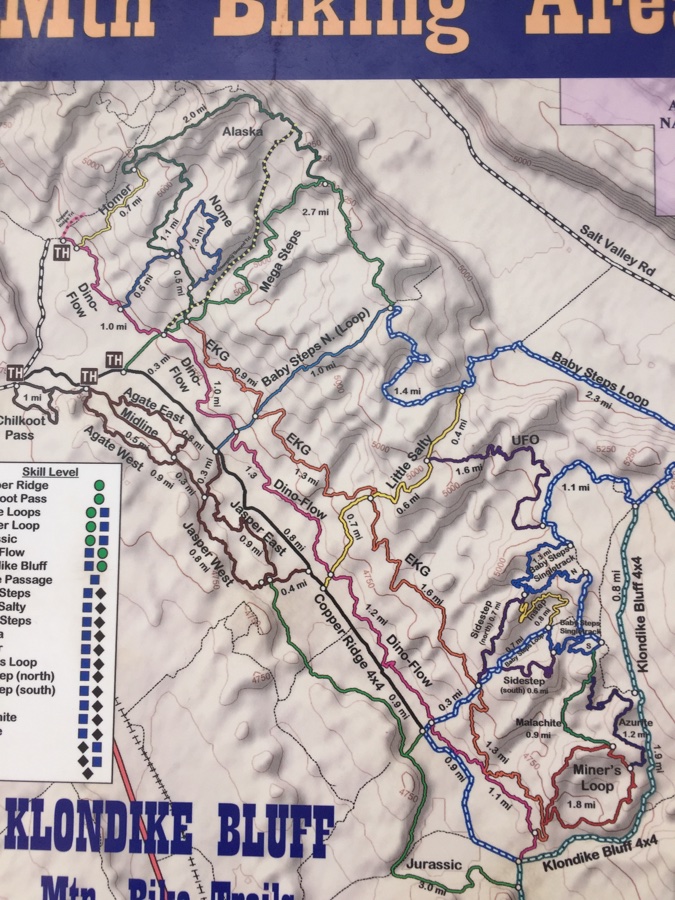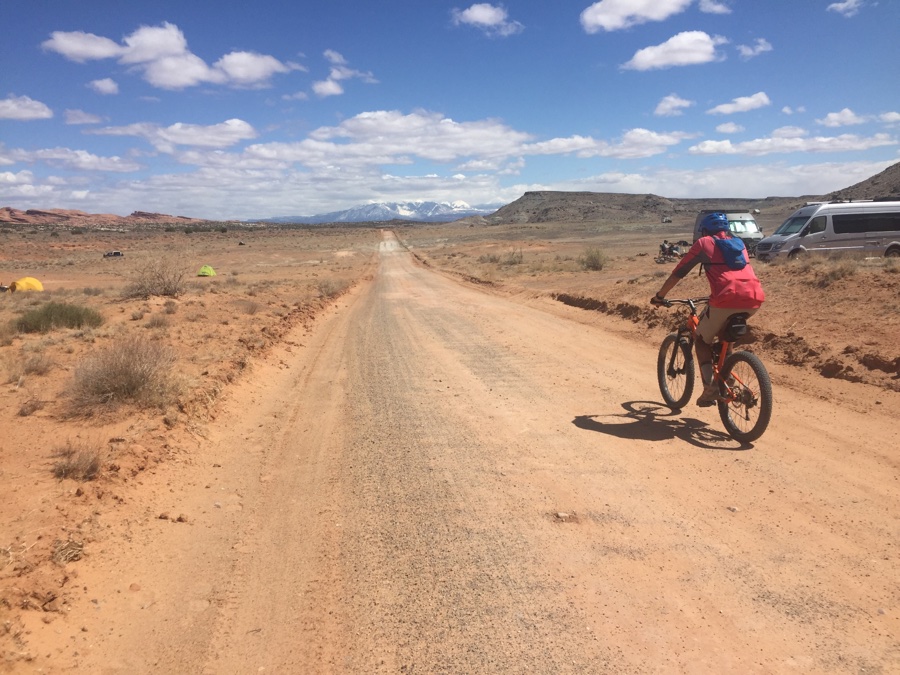 Then came a hike day and as we were on the edge of Arches National Park why not cross over the border and see what we can find. Behind camp is an uplifted ridge line of Utah sandstone which we hiked up and explored a way through to the other side.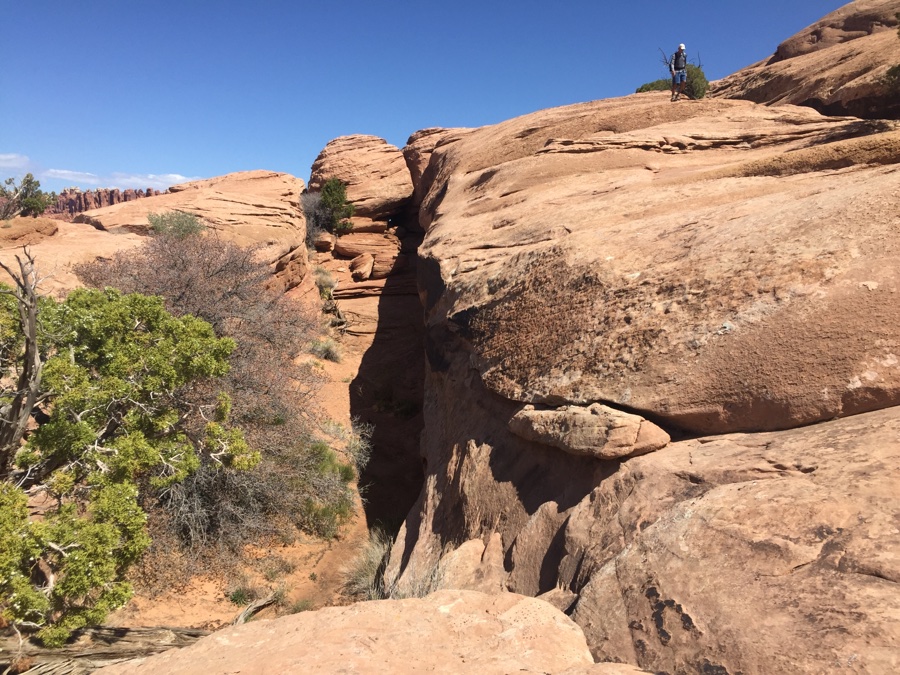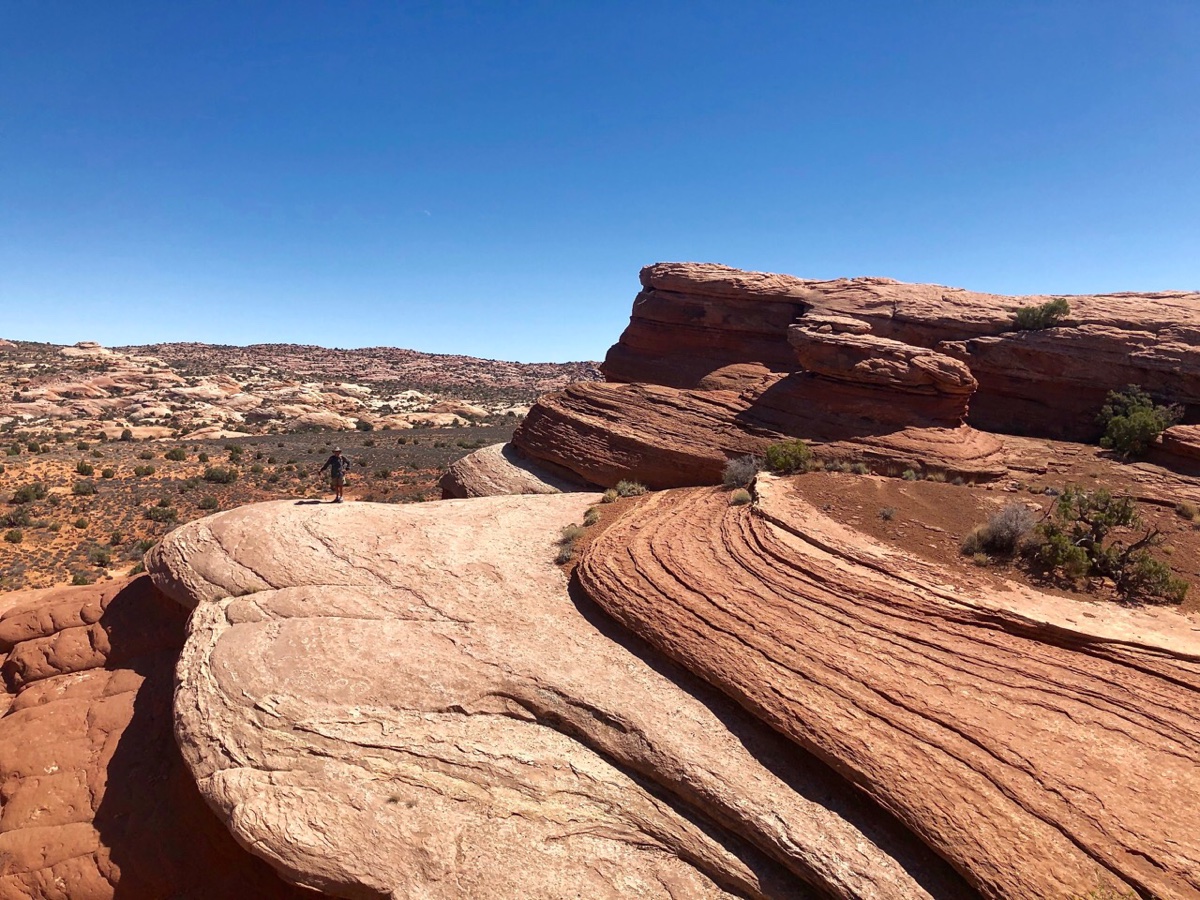 Down on the other side Mark led us in and out clusters of rock till we rounded a corner and walla!, there was Anniversary Arch, which had eluded him for numerous searches but was now on his radar.