Been awhile since we got back home and it's time for a quick reminisce of the last few days in Klondike Hills.
One of the more easy ways to get up onto the top of the Bluffs is via the Klondike Bluff 4×4 road in the south, and once there, you can pick your route along and down one of the more challenging single tracks.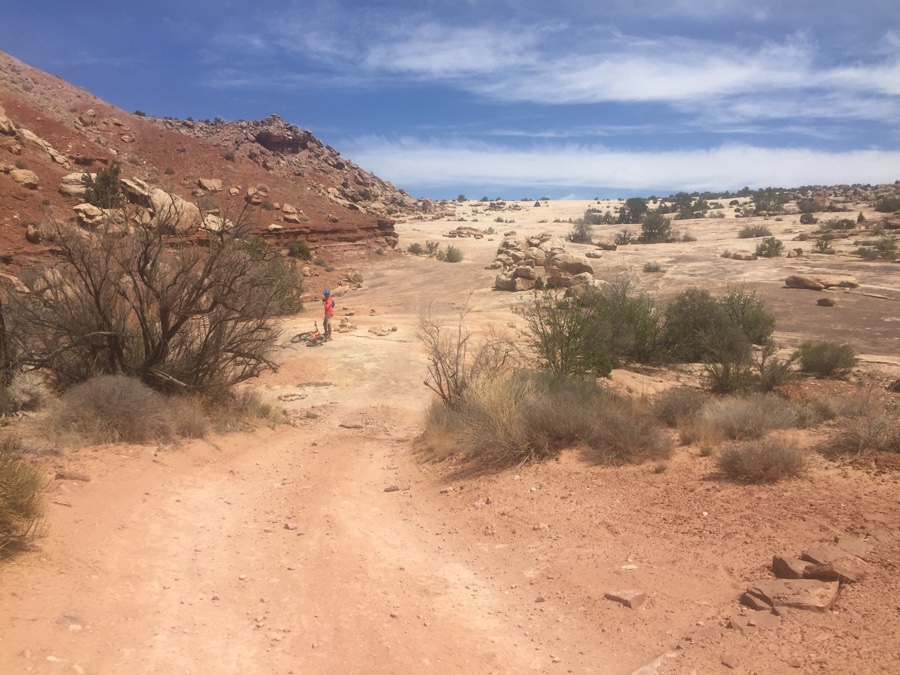 After traversing the top for awhile we hookup with the UFO trail to get over to Little Salty.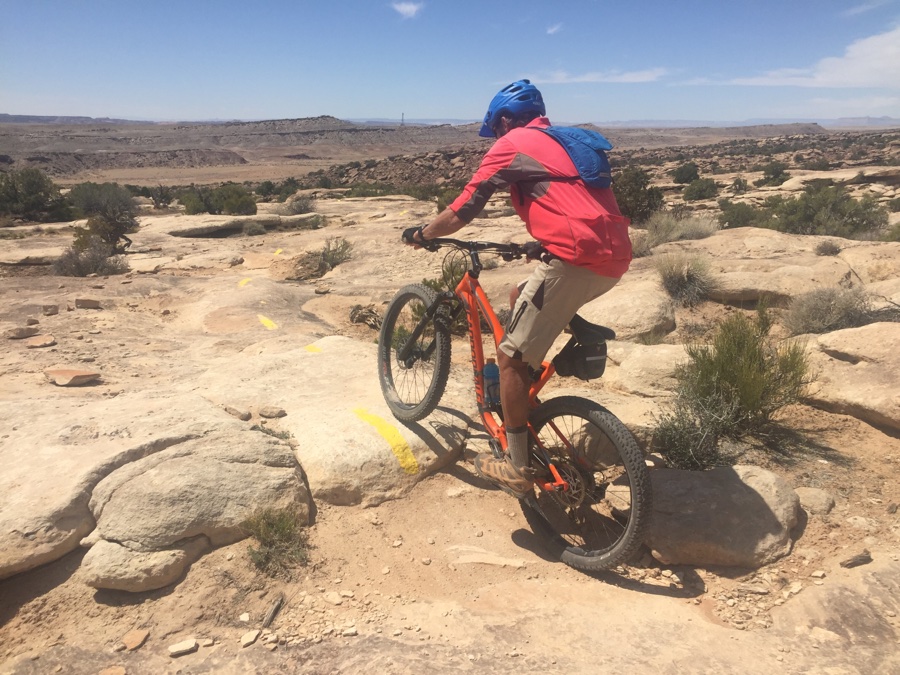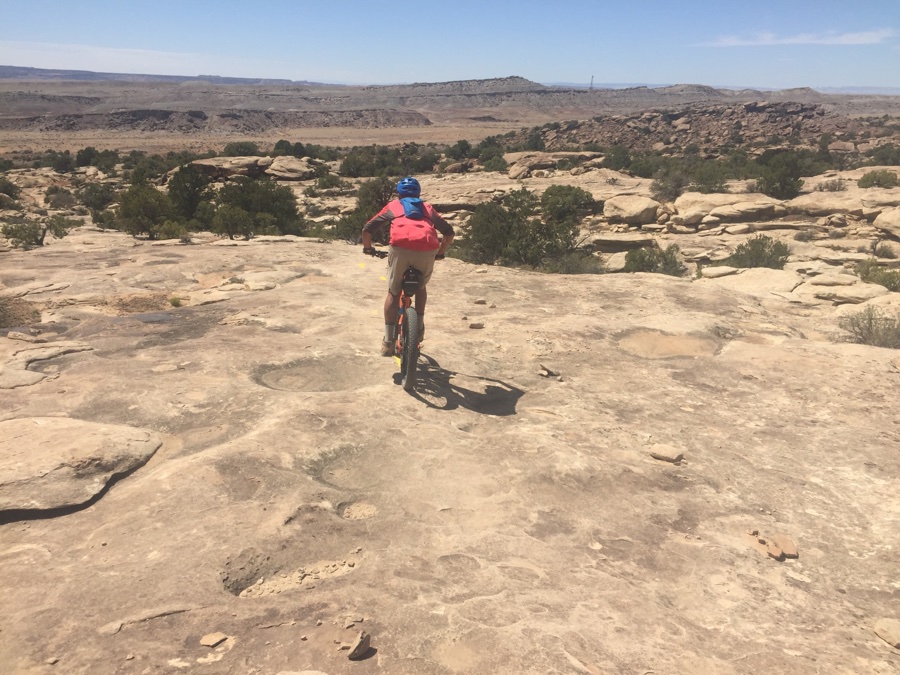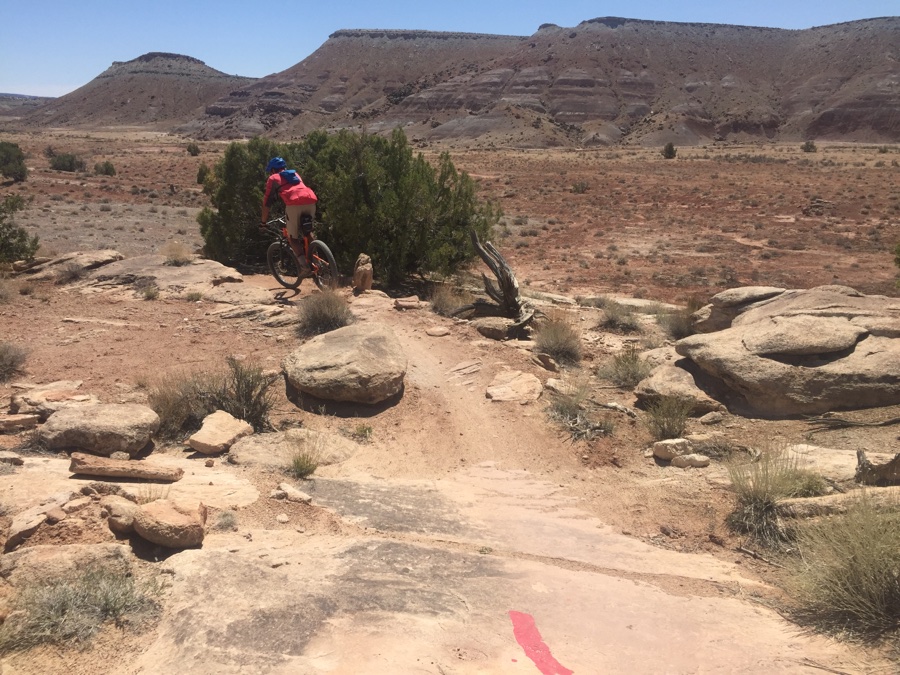 Next was a bike then hike to view the "bobbleheads" from the top. We first take the bikes, they're faster than hiking, up the 4×4 and then some to the right till we meetup with the signed and fenced Canyonlands park boundary.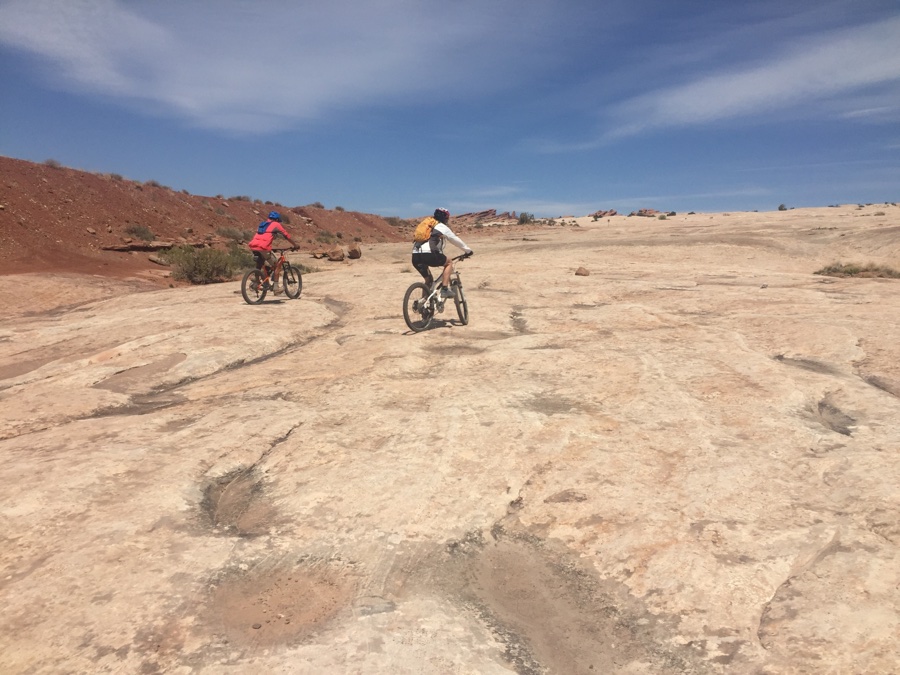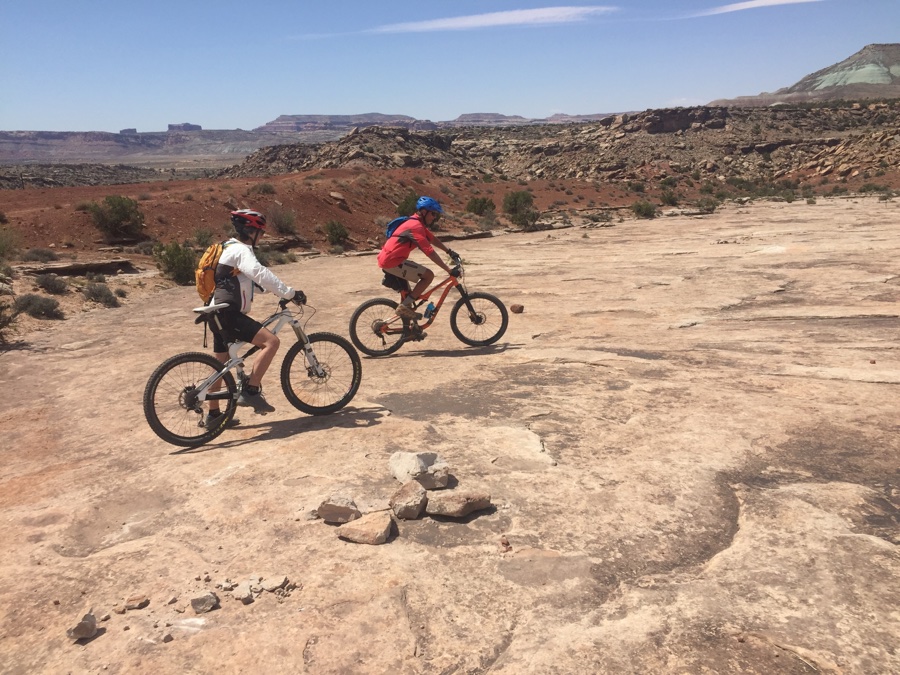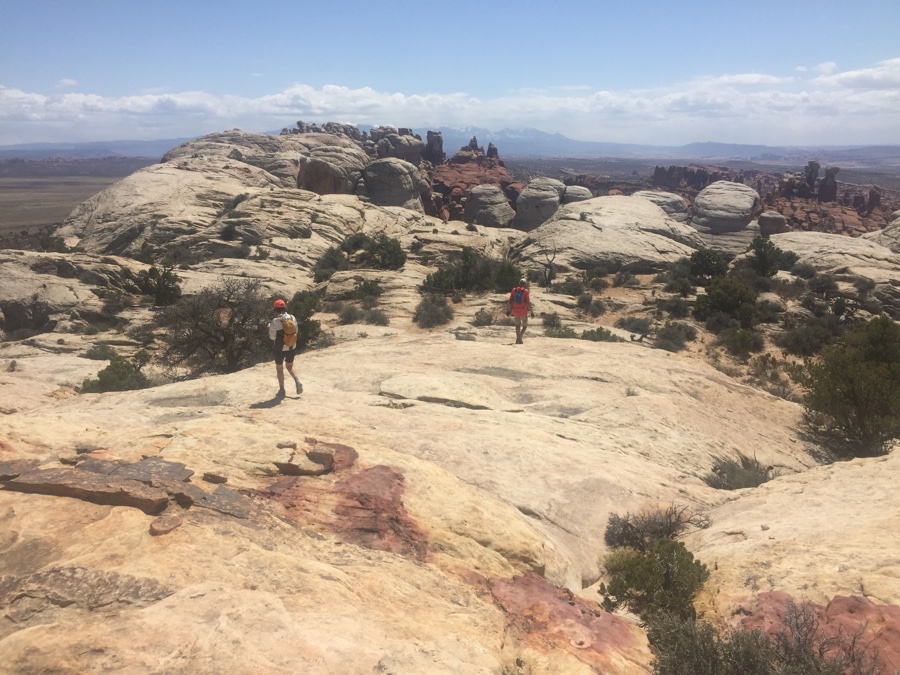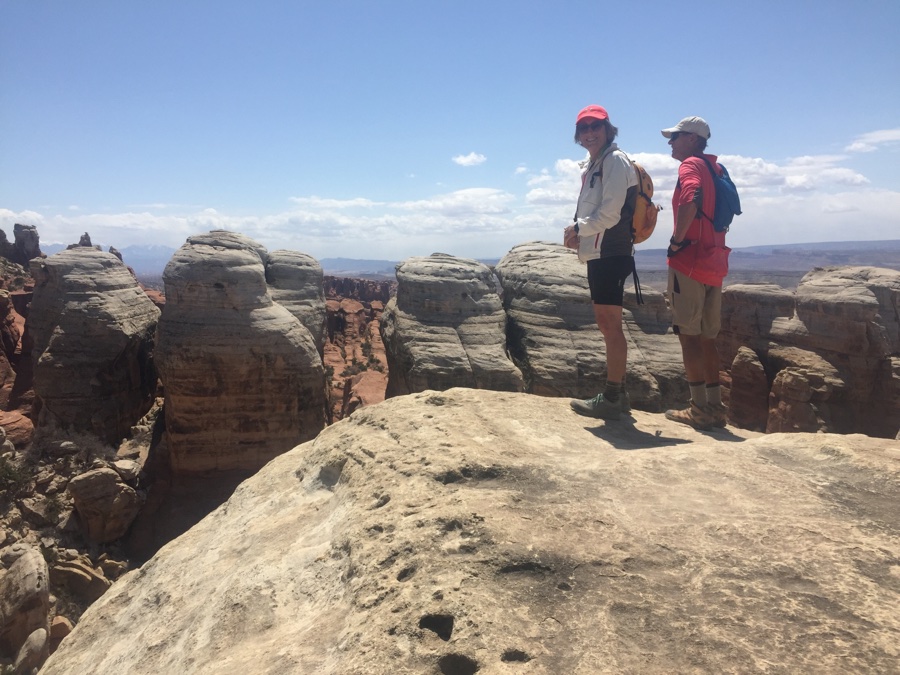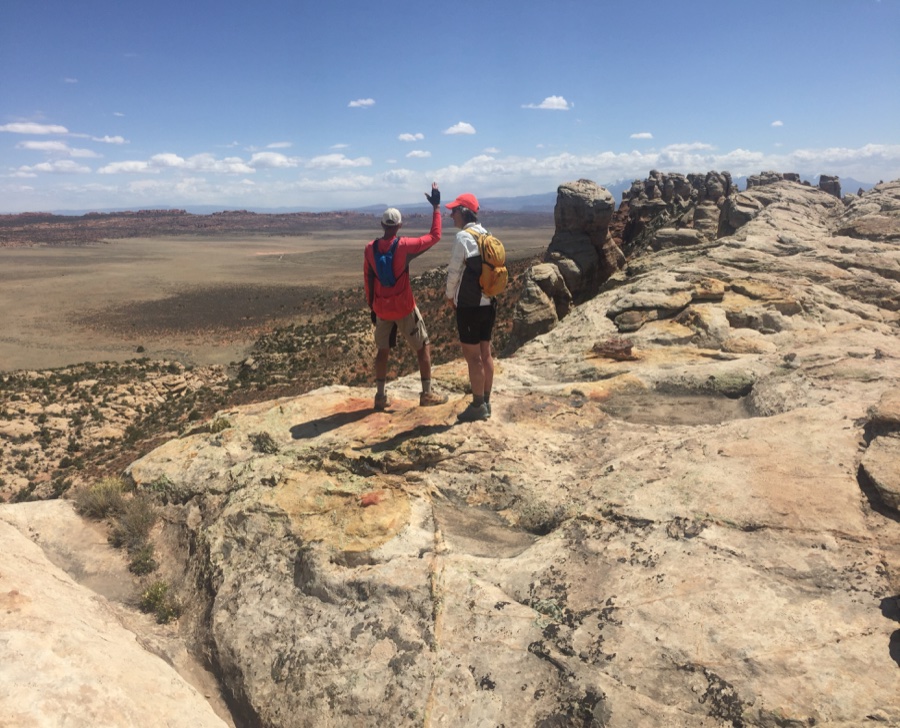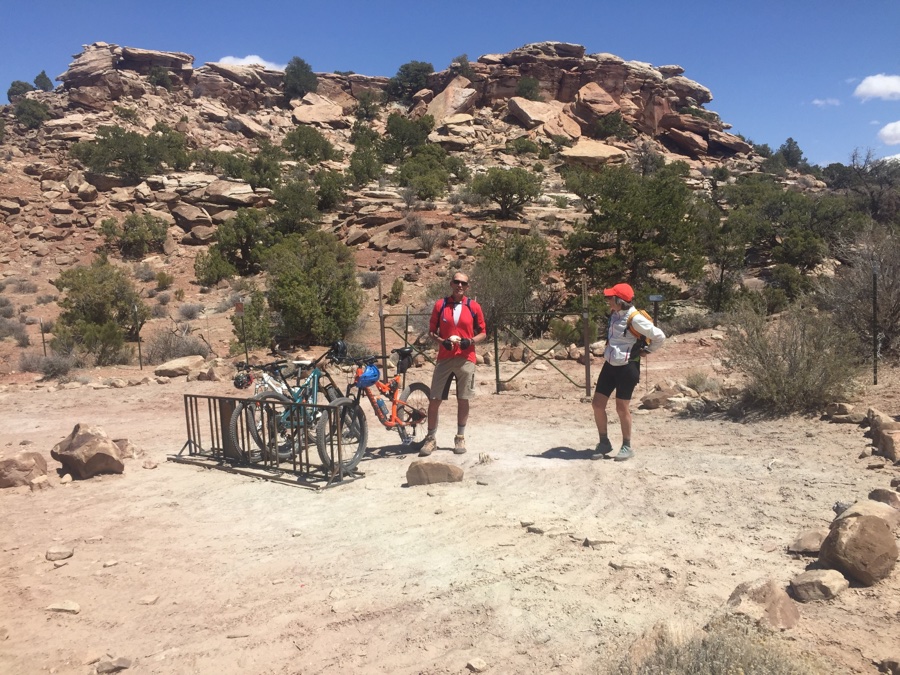 We have one more day to hike with Mark before he packs up and heads home to Ouray.  He says he knows a place where there are some "dry wells" and are we up to go and find them. Of course we are and don't ask too many questions concerning this finale surprise expedition.
We head out over to the bread loaves and start negotiating upwards. This is seat of your pants navigation and once on a loaf it is not that easy to say: "Oops, wrong loaf let me jump over to the adjoining one". No, it's backtrack down till the rock allows you to make a transverse move over to some other loaf.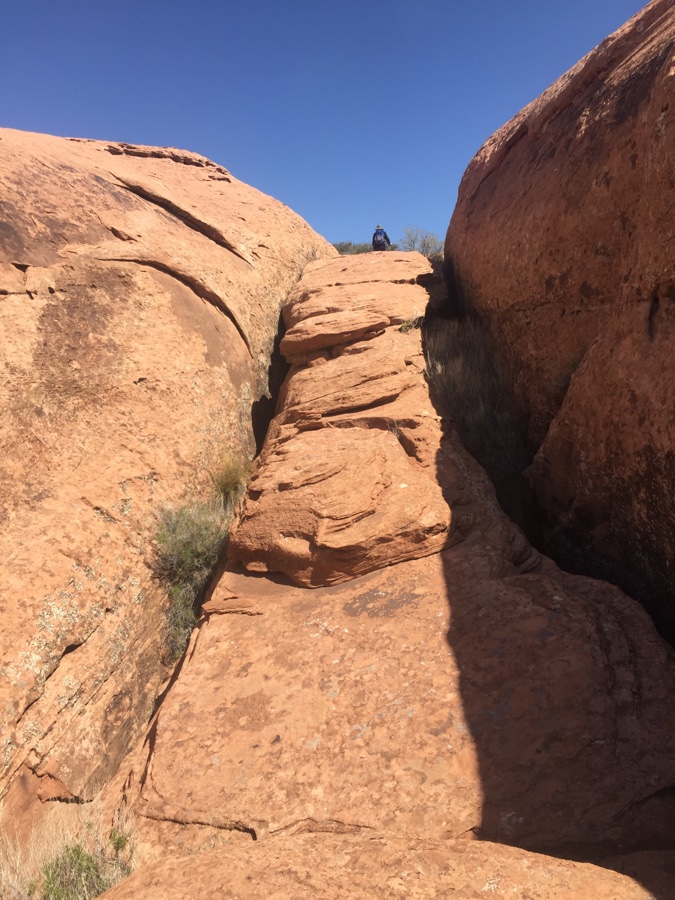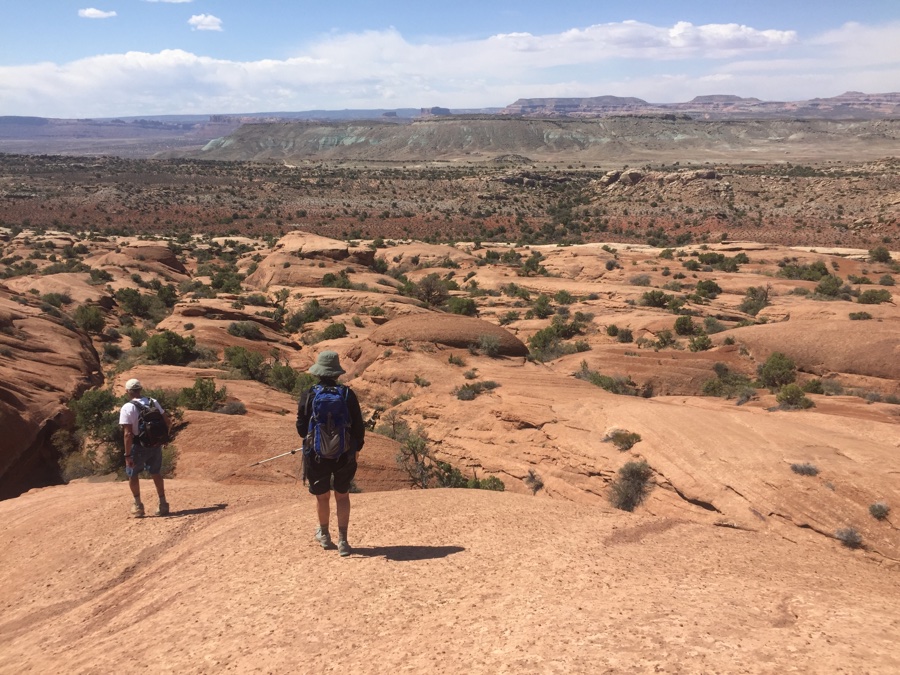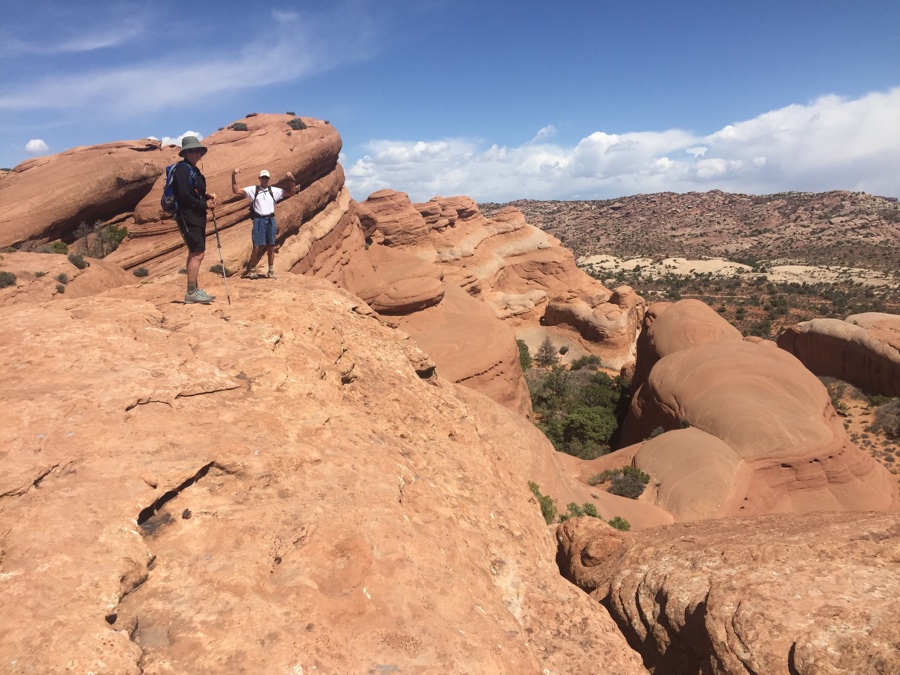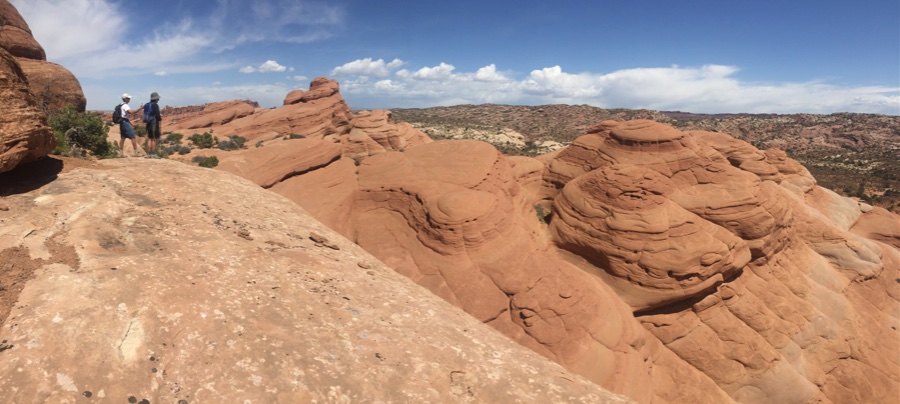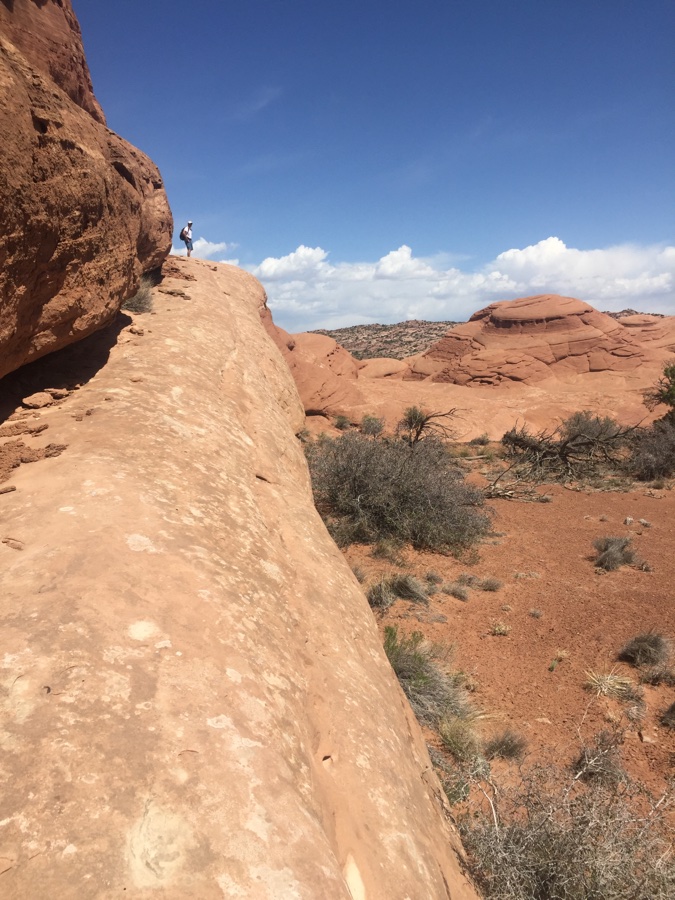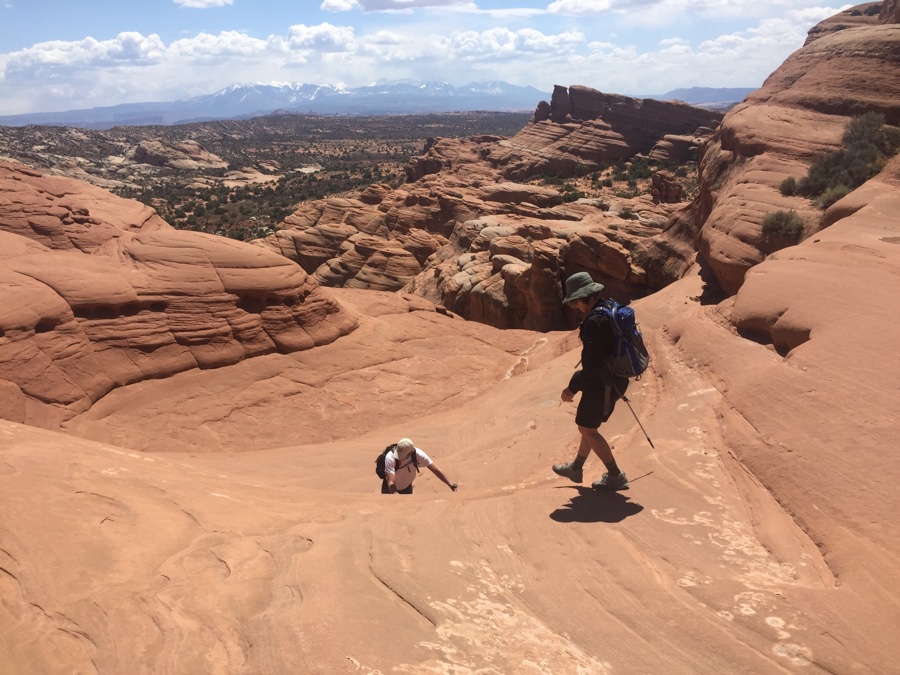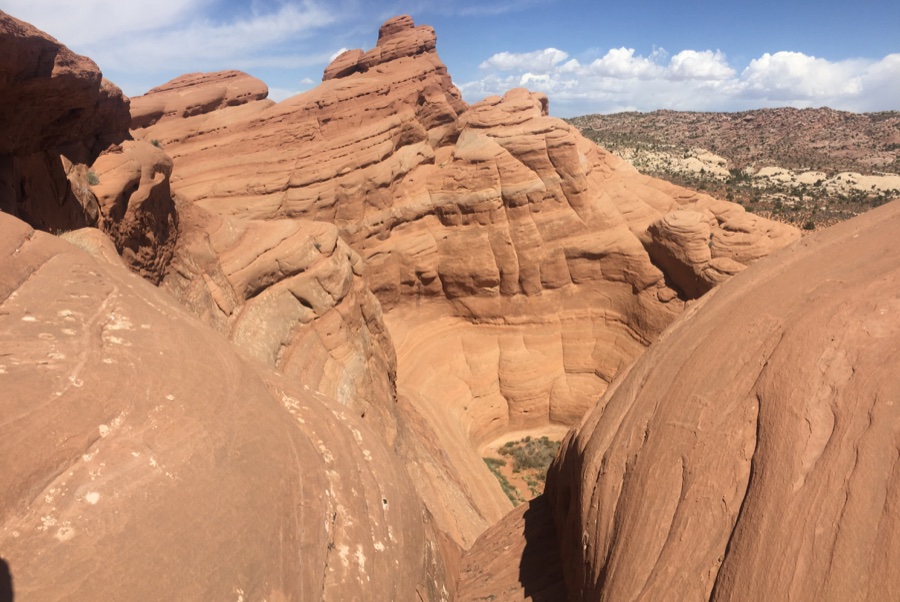 It's simply mind-blowing doing what we were doing, trusting your boots and walking along with magnificent views of exposure around oneself.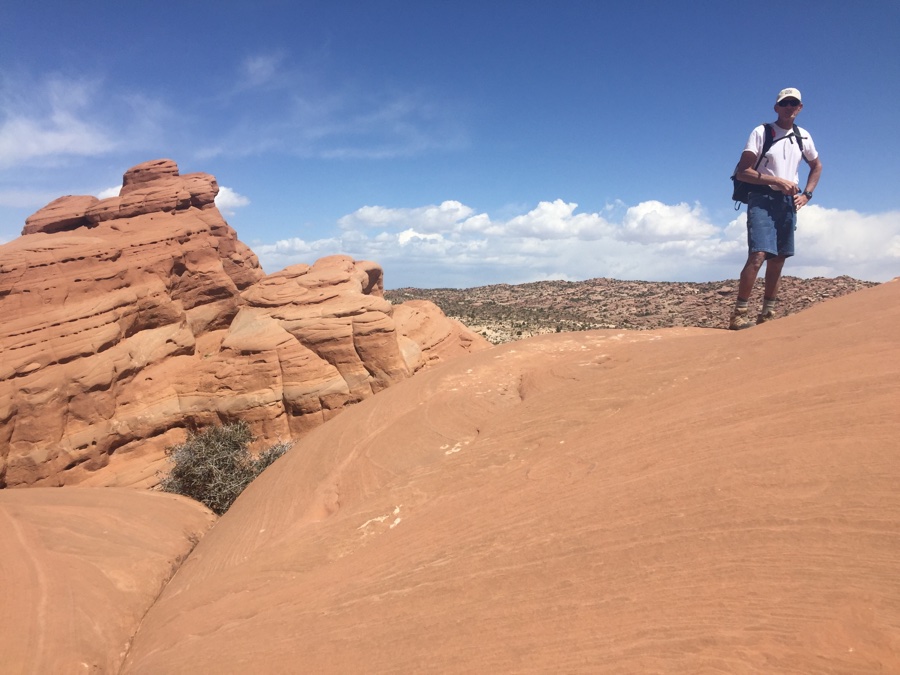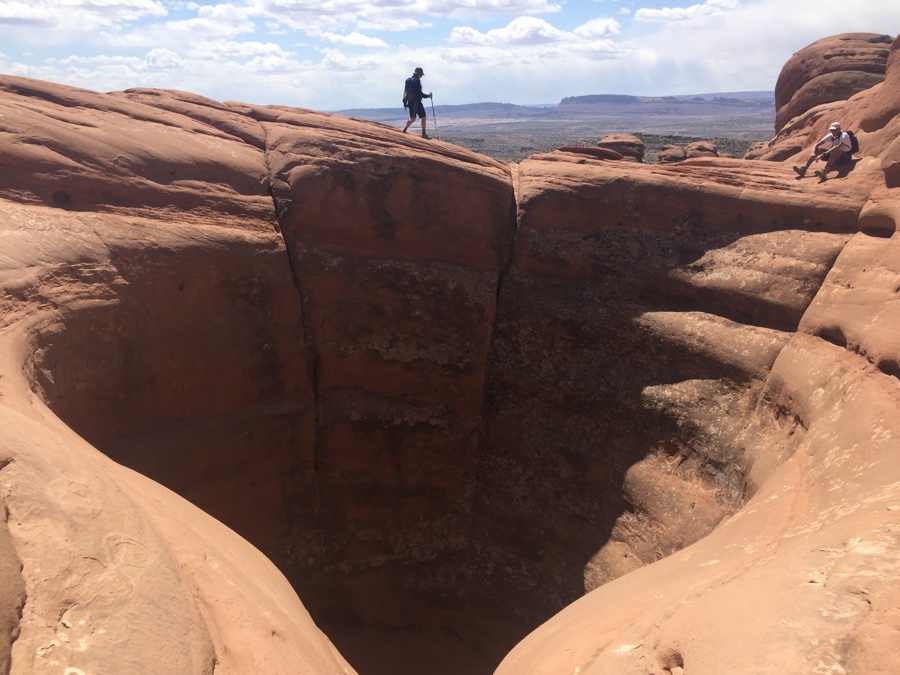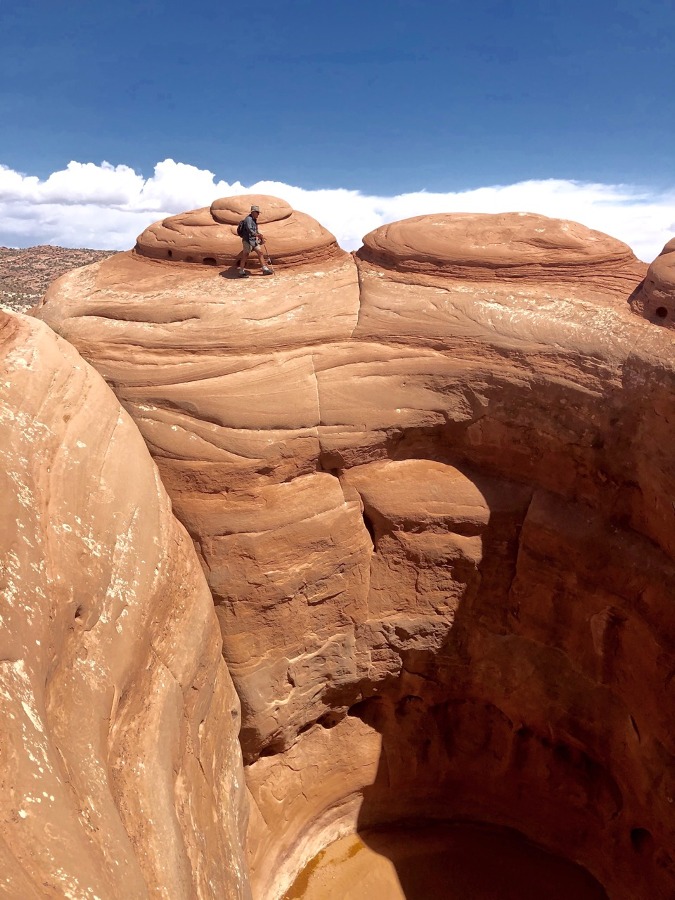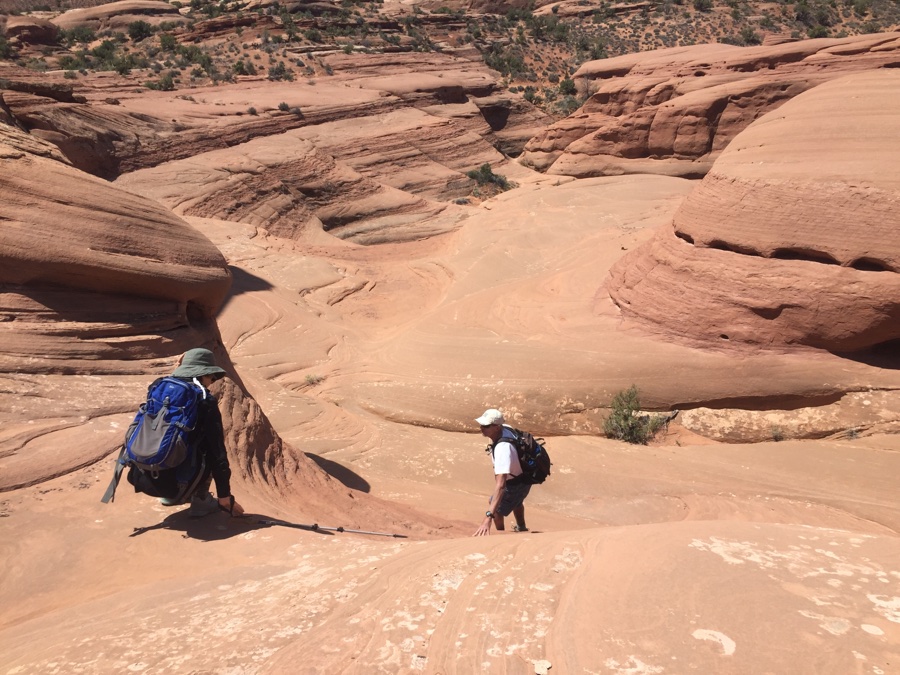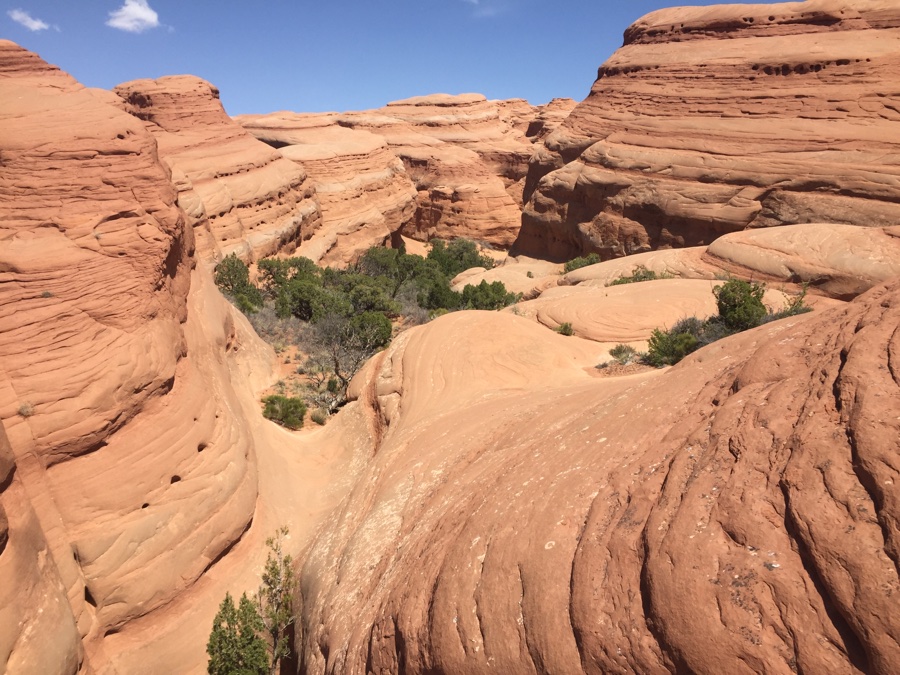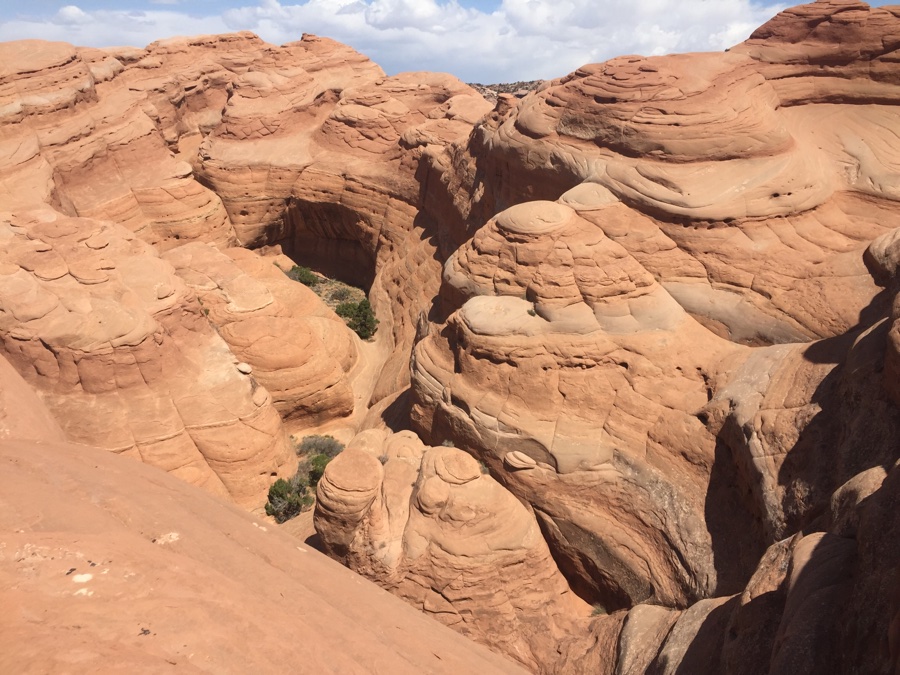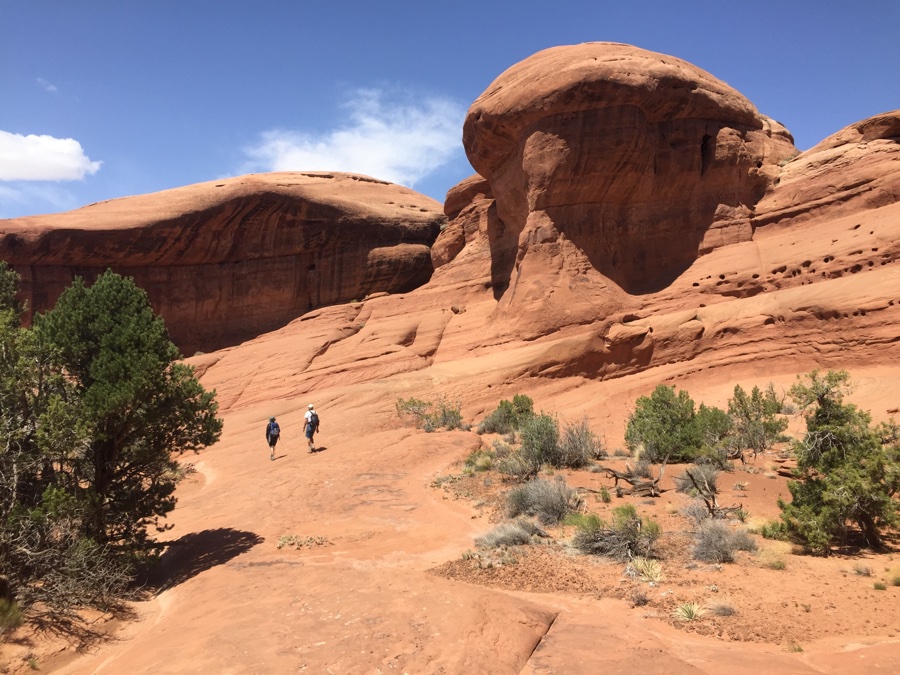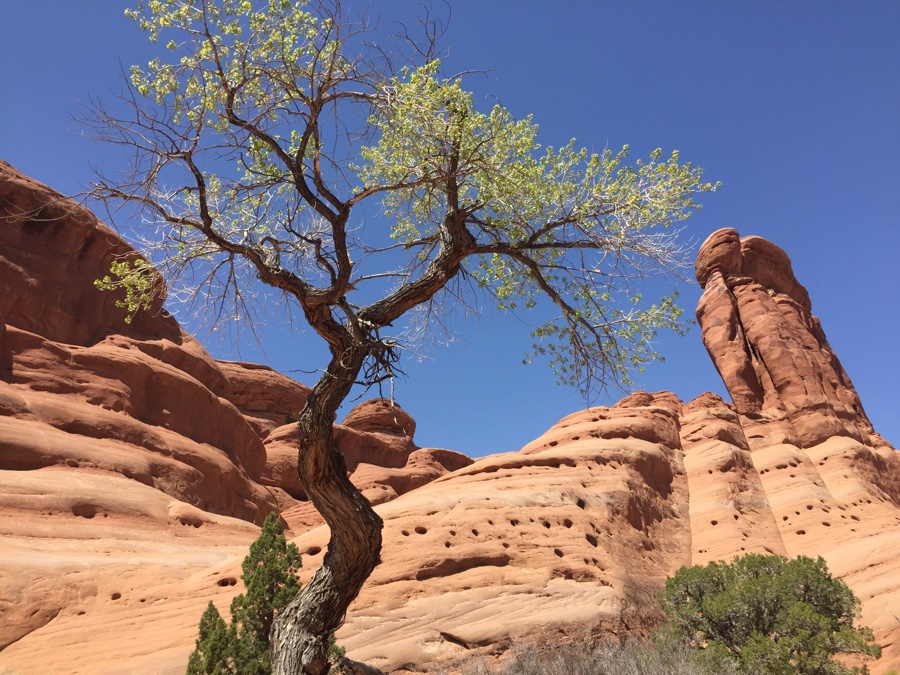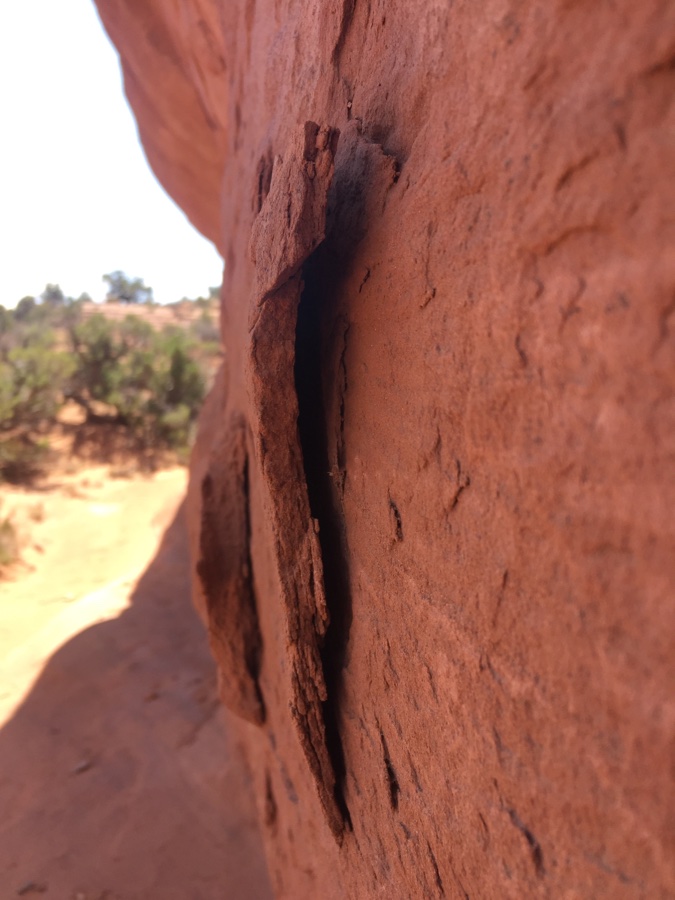 What a great way to culminate our visit and much gratitude to Mark for showing us his hidden gems.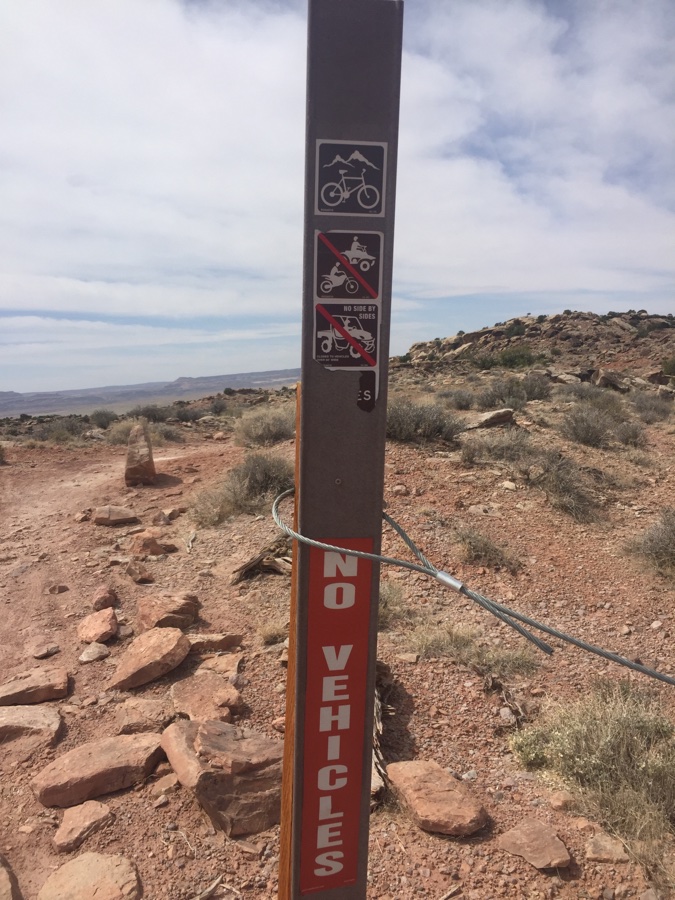 A last solo bike ride to roll through the freedom of single track.