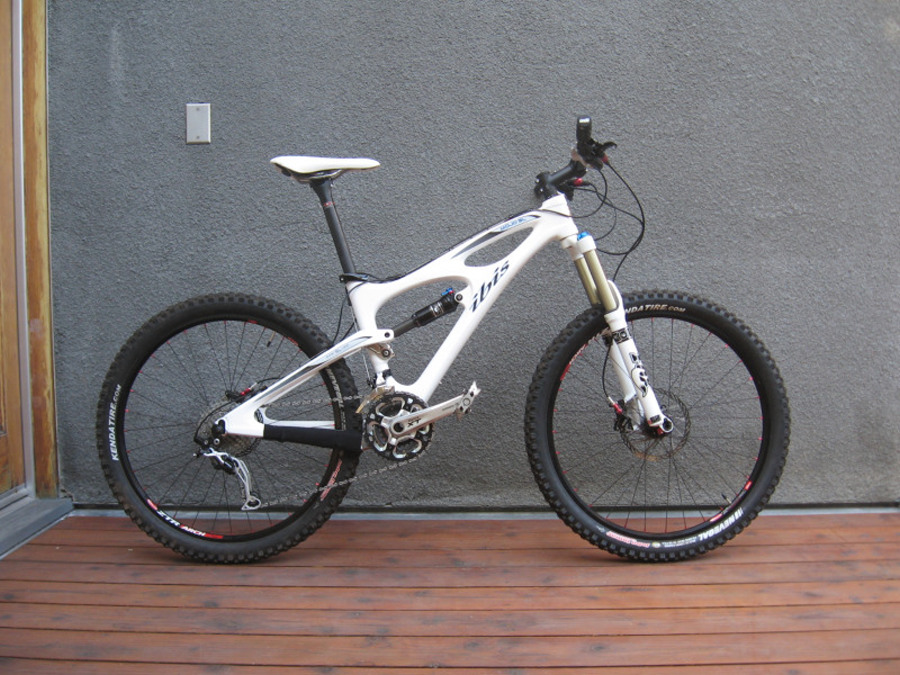 Seven years ago I splurged on a lightly used Ibis Mojo – Just love the frame geometry. It is a fun bike to ride and I always feel at home on it.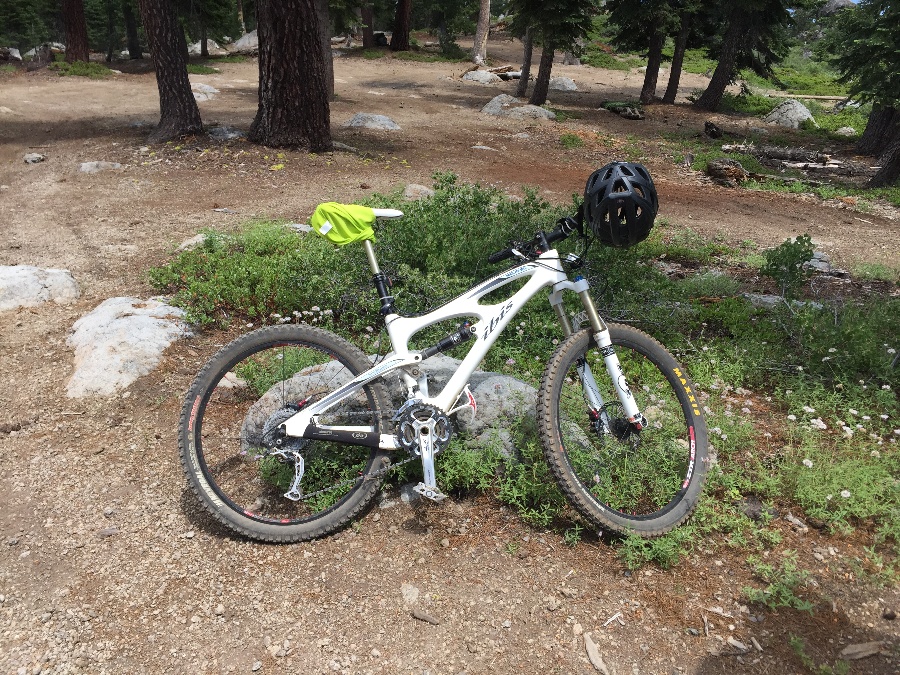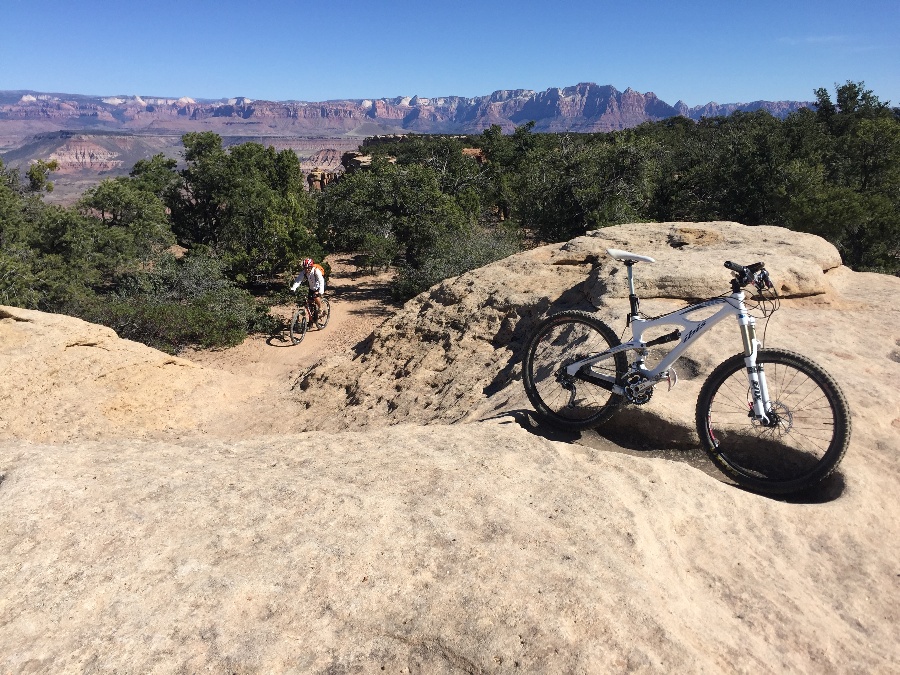 A couple of years ago up in Tahoe with the boys I looked around and my Ibis was the oldest bike amongst the clan. We had a Rocky Mountain Altitude that Rose would ride but I always thought she sat way too high on its 27.5″ wheels giving her an, unstable, high center of gravity. So I slowly persuaded her that she would be much better off on the Ibis and that would leave me open to find a new set of wheels, mountain bike wheels that is.
The Rocky Mountain got sold and that really freed me up to look around. I was still obsessed with the fact that there was no way I was going to ride a set of 29″ wheels so I focused on a newer designed 27.5 bike. There was the current Ibis, maybe a Pivot or how about an Evil? I started reading about how to select a bike for myself and quickly found out about the different bike categories: Trail, Cross Country, All Mountain, Enduro which is kinda like Downhill. I fall into the Trail classification – want to ride up & down mountains and have fun while doing it.
I go out for a mtn bike ride with my roadie friend Willy. He turns up on a Yeti tubular frame and the bike looks too small for him. A few months later he is the proud owner of a Yeti SB4.5 with 29″ wheels that he loves to haul ass up Albertson Fire Road. OK, so Yeti is now officially on the map.
I am still way to skeptical of the 29″ wheels and see they have a SB5 with 27.5″ wheels and classified as a Trail bike. Yeti's are expensive and I look for my sweet spot, a lightly used 1 year old.  It's the end of 2018 and I find out that the SB5 family if will not be made in 2019 but will be replaced by the SB130 and big brother SB150. I am forced to look at them.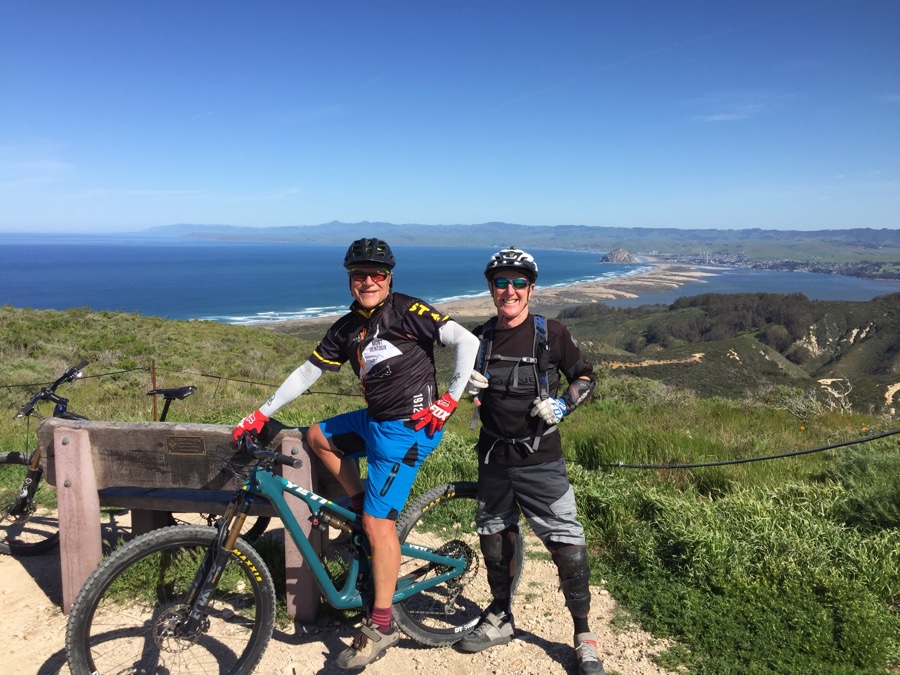 We're back from Mexico and spring is on the way. My mountain bike buddy Gordon, who has been looking for a new bike longer than anyone, entices me up to the central coast with "ART's will rent you a demo for $50 a day". I must also disclose that another rider up here, big Mike, rides a Yeti 5.5 and can't stop gushing over it. Mike is a big guy and 29″ wheels suit him just fine.
The SB130 is a 29″ bike. Gordon takes me out to lovely Montana de Oro (MDO to the locals) and we ride the hills. The SB130 has loads of reviews and discussions whirl around Head Tube Angle, Seat Tube Angle, Wheelbase, Chainstay and it's long & slack numbers. Yes, I understand the numbers but find it difficult to see what all the fuss is about.
We ride all over the place. I like this bike. It feels comfortable and I seem to fit into it. No sense of big 29″ wheels that I was afraid of. I knew it was longer than most bikes but it was able to turn the tight switchbacks and did not feel awkward at all.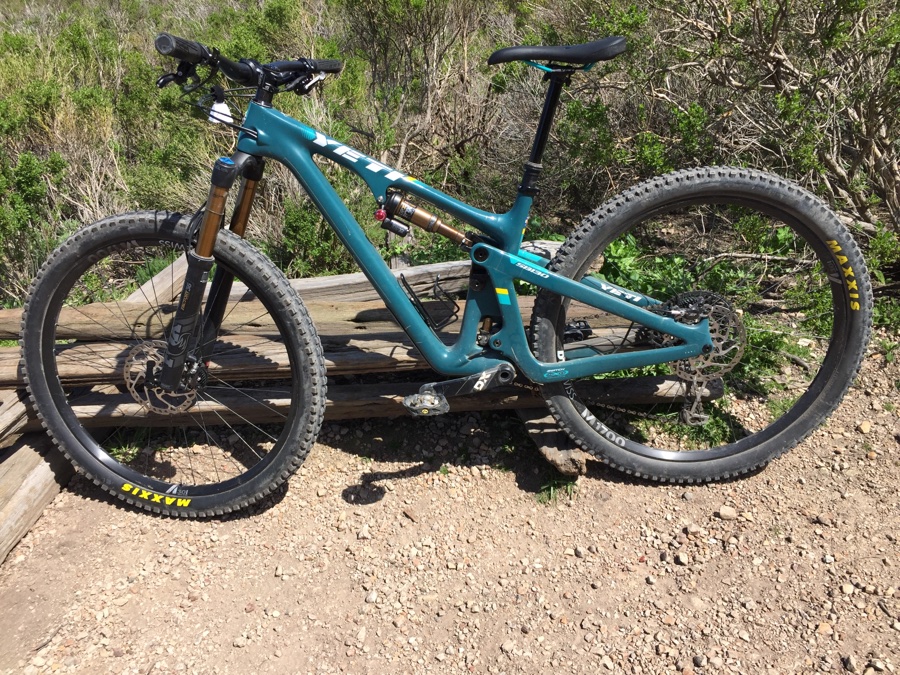 Back in LA I persuade myself that before I fall in love I need to try out a few more bikes. I get the LBS to rent me an Evil Following in the morning and the SB130 in the afternoon and I ride the same trail called Space Mountain near the 101 & 23 freeways intersection. I asked what the difference between the two bikes was and the kids in the shop tell me: "The Evil is more fun and you will feel "planted" on the SB130″. Is that good or bad I ask? Just different they reply.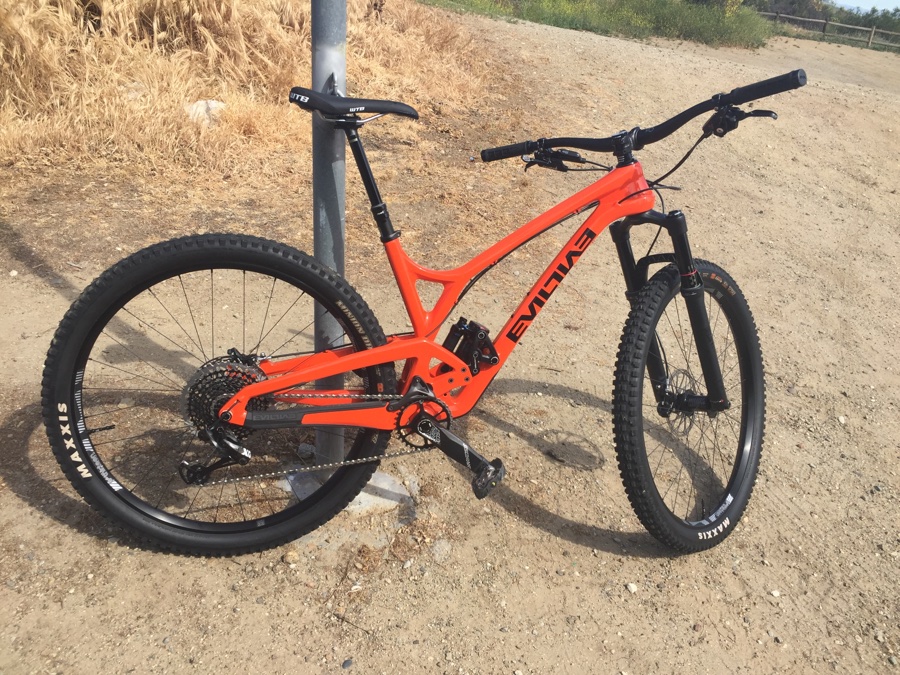 The Evil performs well but I am not one to want to fly over jumps and do acrobatics so when I get on the SB130 after lunch and ride the same trail I think I can tell the difference and it is a better fit for my style. When I think I'm going to stall going through an uphill switchback I just power through and the bike pulls me through. On downhill gnarly sections if I want to be over on the left side rather than the right just point it and it takes you there. I like this bike but I also know I have fallen in love with it.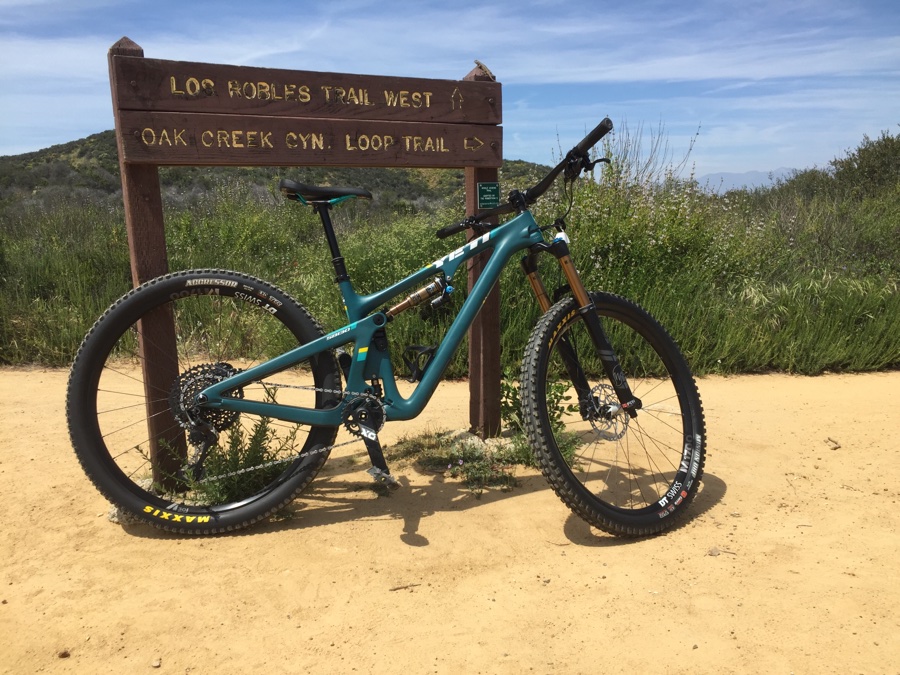 A week later Transition bikes has a free demo day at the same spot. I ride two of their bikes but my mind is made up. Like many things there are plenty of choices but it comes down to what you feel comfortable with and what suits your style.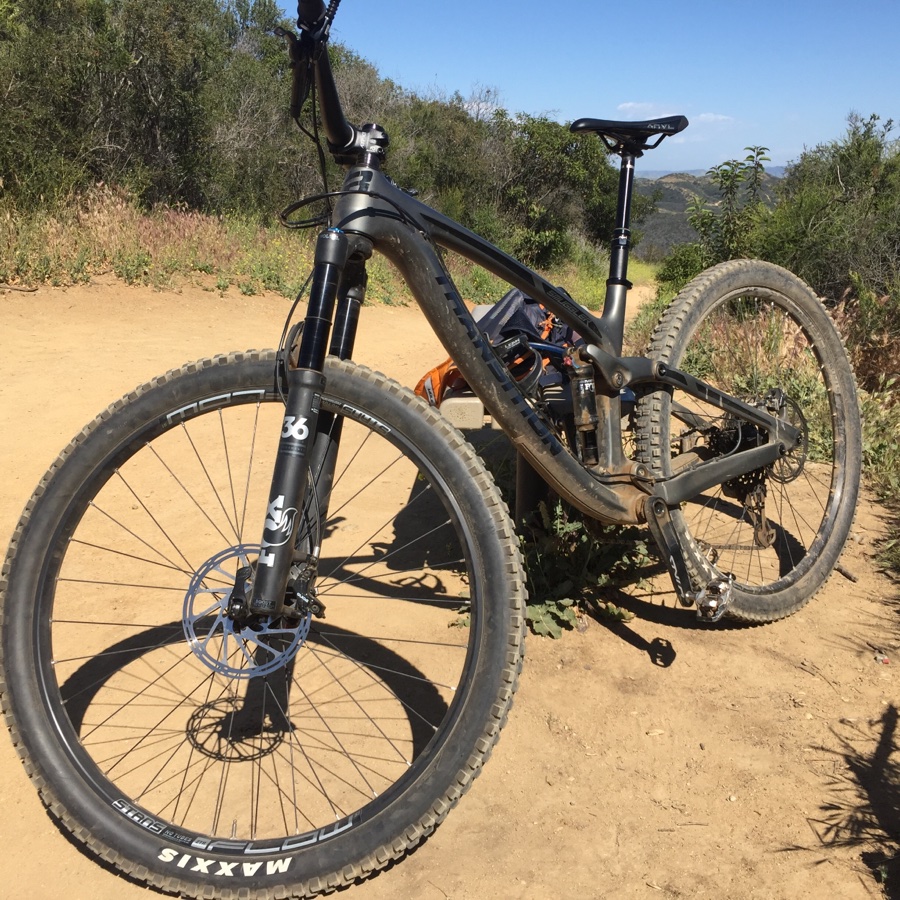 Pull the trigger. Haggle for a bit of a discount and I order one from Art's Cyclery up in SLO.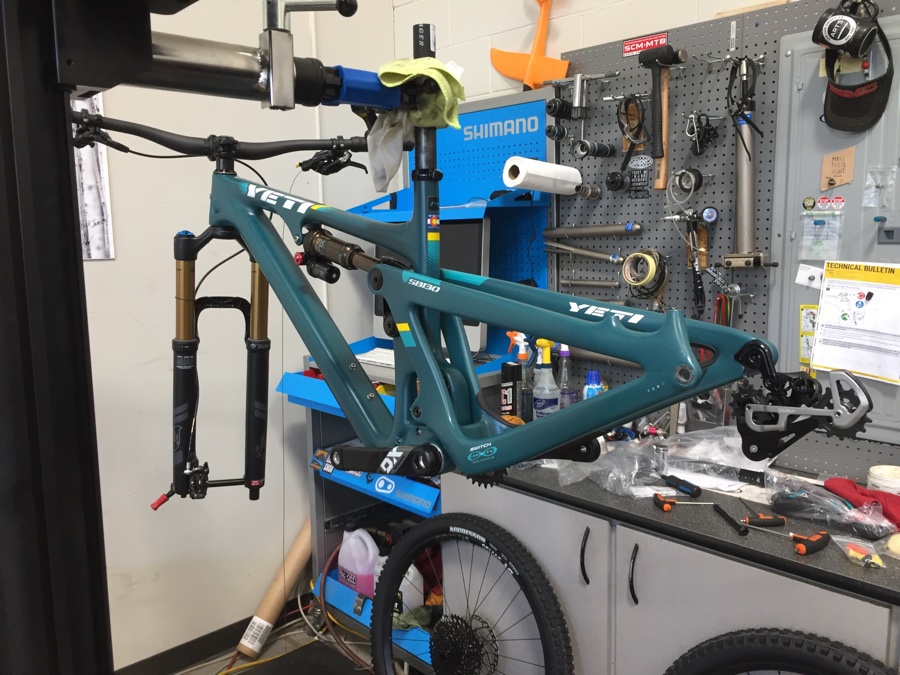 Bike gets built from the kit that Yeti ships out. The one thing I liked about Art's is the friendly environment and I could ask questions of all the staff. Will certainly be back for more.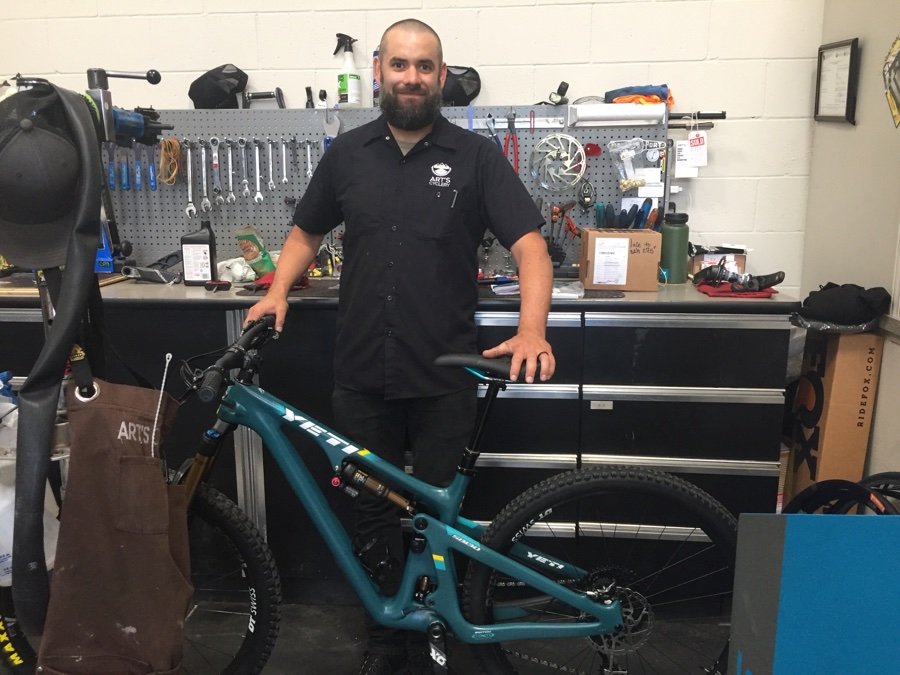 First day rode the same trail I'd ridden with Gordon in Montana de Oro and then a day up Johnson Ranch and Irish Hills behind Home Depot in SLO.
Bike feels and rides just like the demo models except now I can fine tune all the shock settings to my preferences. What makes it special? I don't know – I just want to ride it and I know it will help me improve my skills and challenge me.