Tuesday, this was the day I wanted to ride from Grindelwald over Kleine Scheidegg and back down to the valley but the sky's were grey and Mr Weatherman said 100% chance of rain by the afternoon. We opted for a walk up the valley.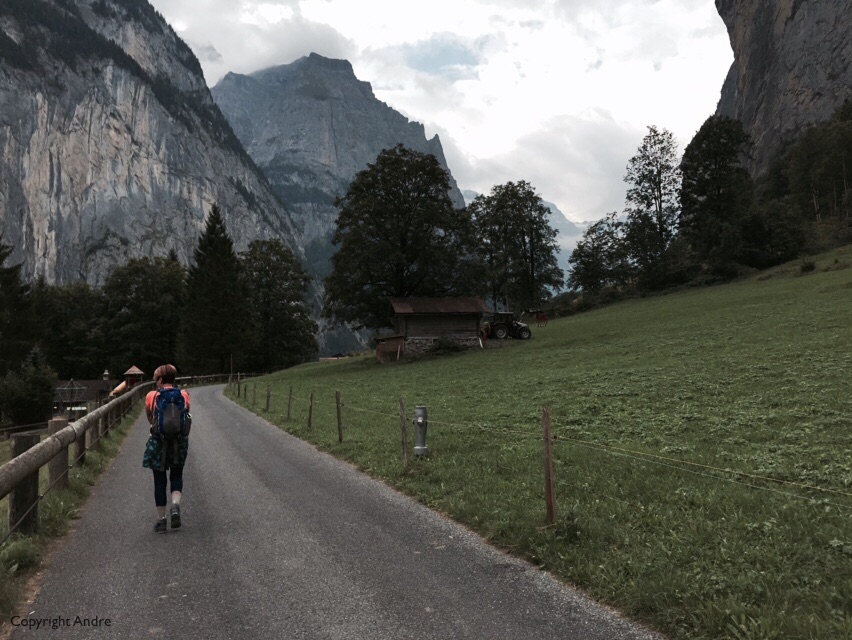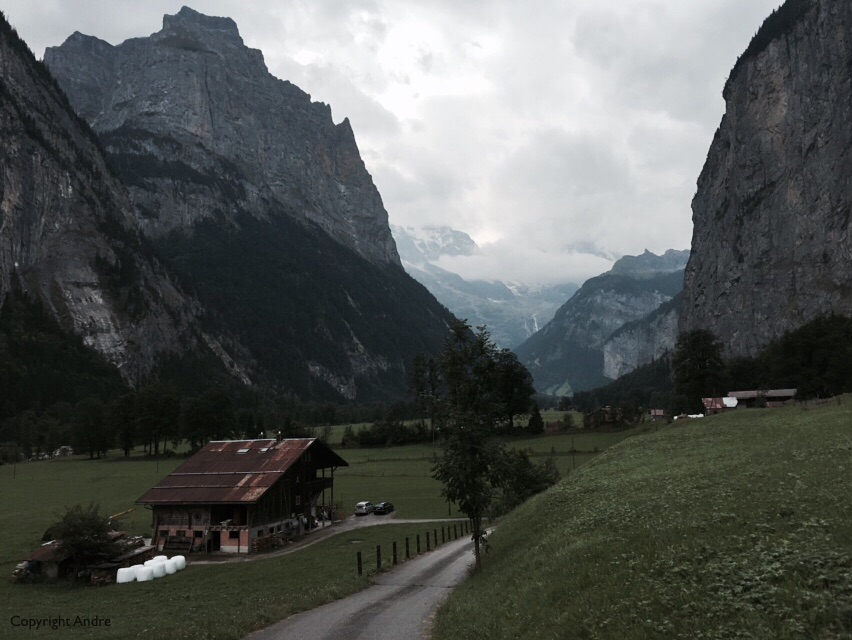 About a kilometer or so brings us to Trummelbach Falls – one of the tourist attractions. We were last here in 1994 and ventured in to see what had changed.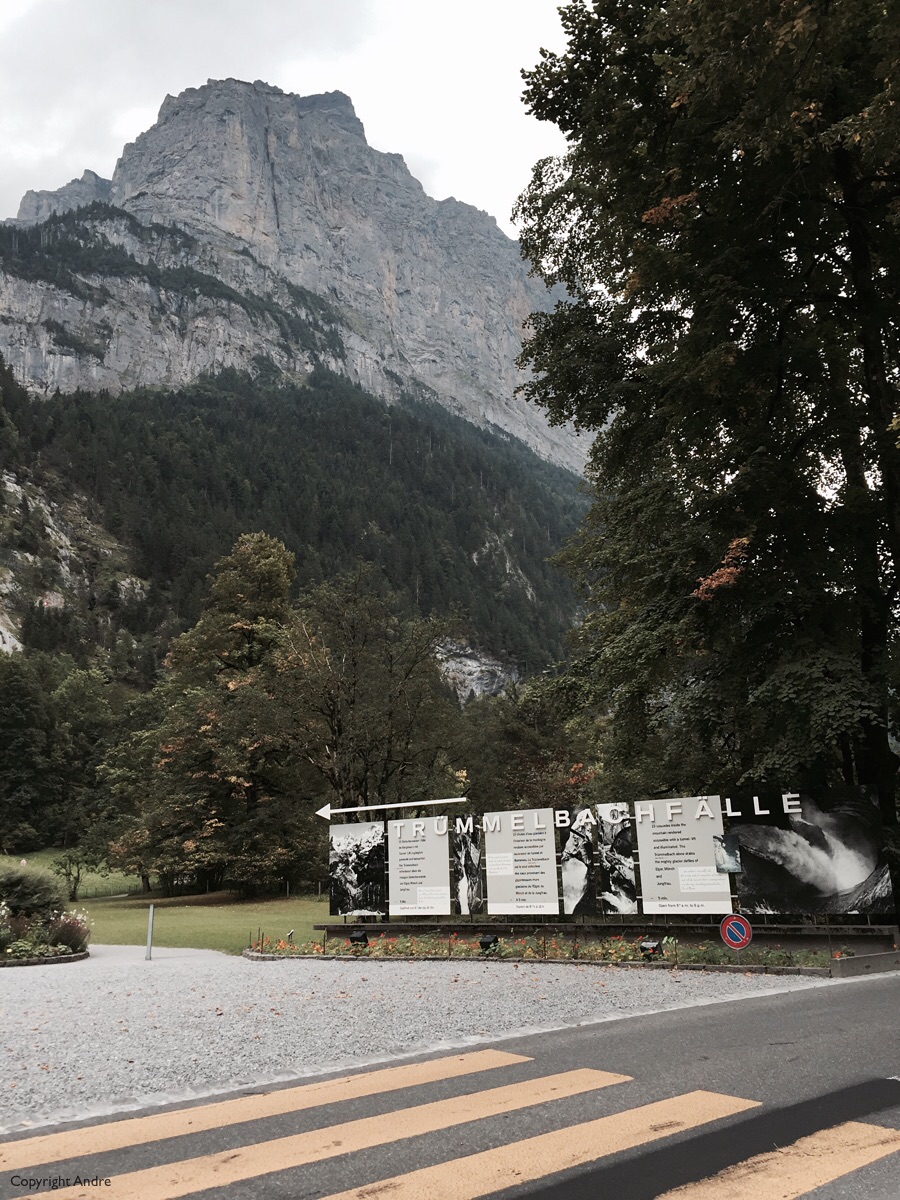 One of the Google sites says:
"The Trümmelbach Falls are the world's only glacier waterfalls that are accessible underground by lift, galleries, tunnels, paths and platforms. They alone carry the meltwater of the glaciers from the Jungfrau down to the valley – up to 20,000 liters of water per second.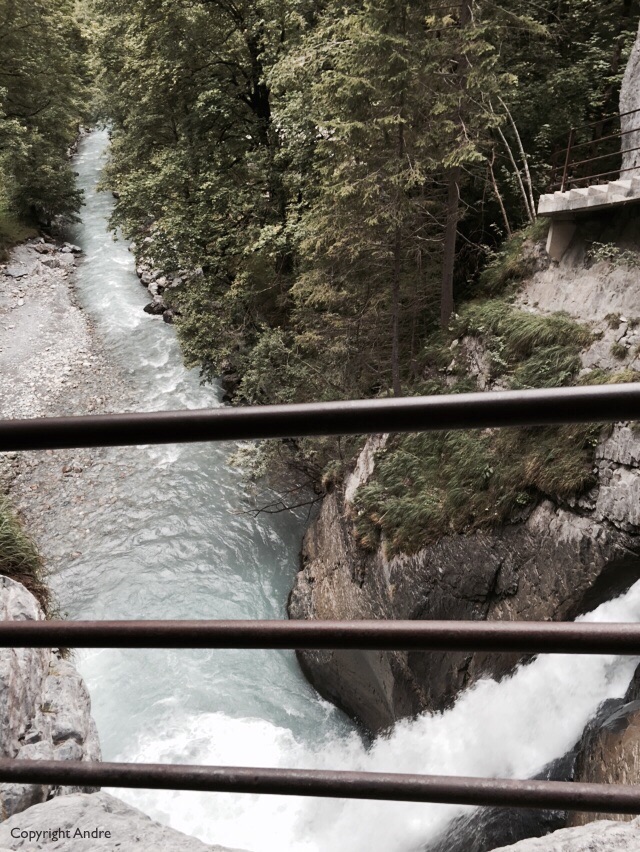 After paying your Sfr 11 you climb up a series of stairs, tunnels and walkways to 10 stations where you can view the thundering, and I mean THUNDERING, water as it corkscrews and pummels it's way down through the narrow slit in the mountainside that it has been carving for millions of years. Difficult to capture on an iPhone so you will just have to put it on your own bucket list.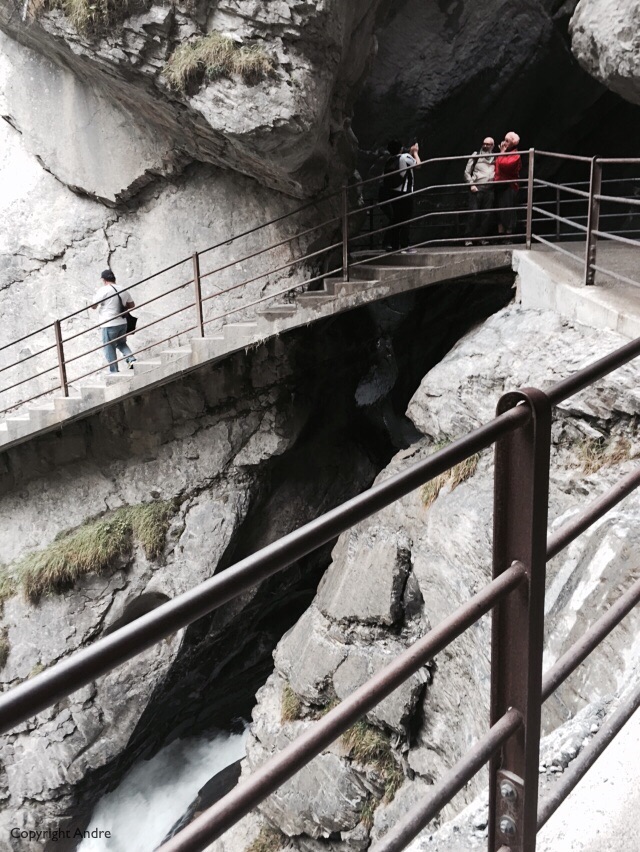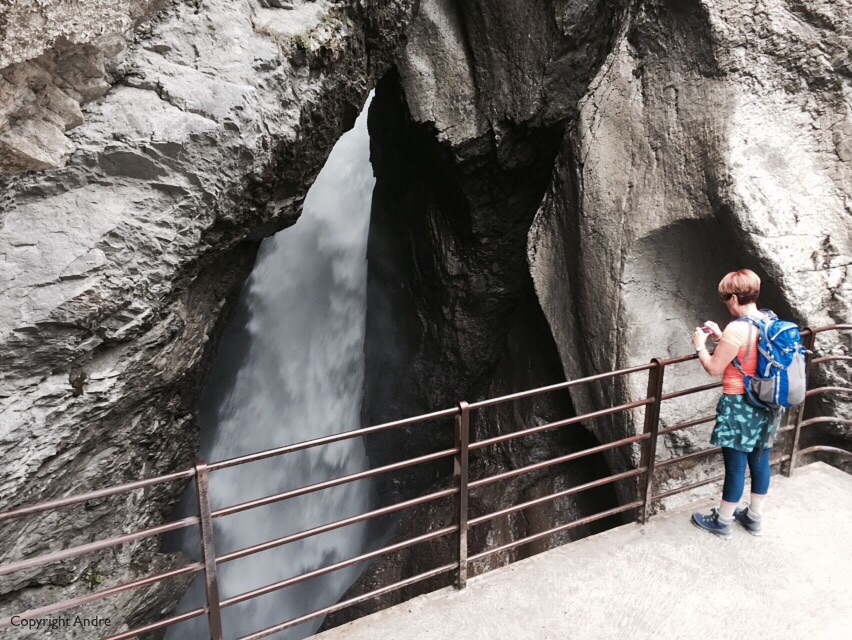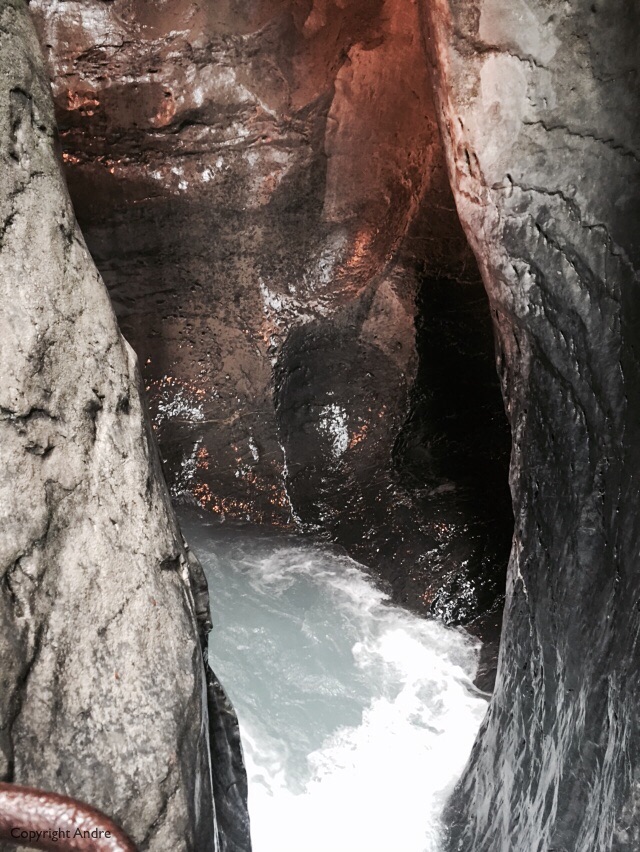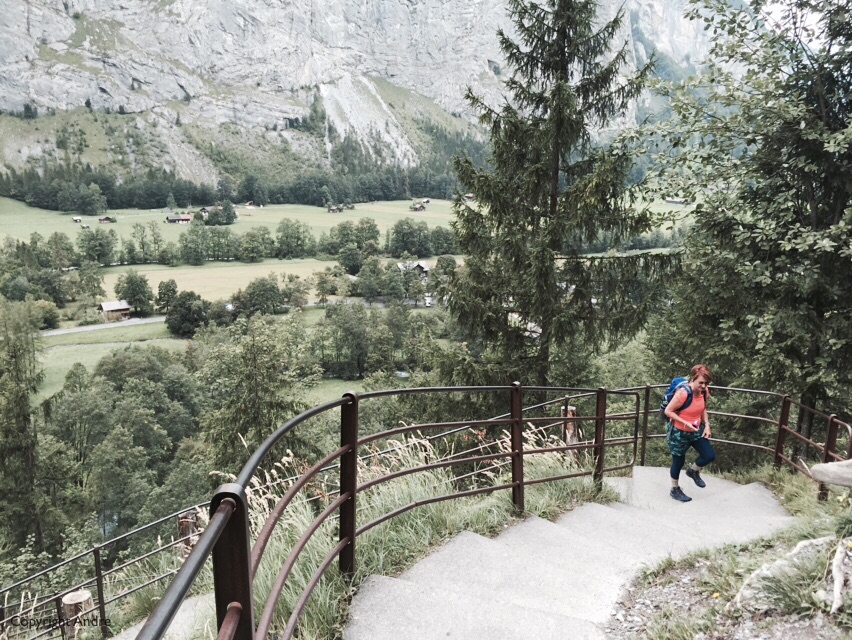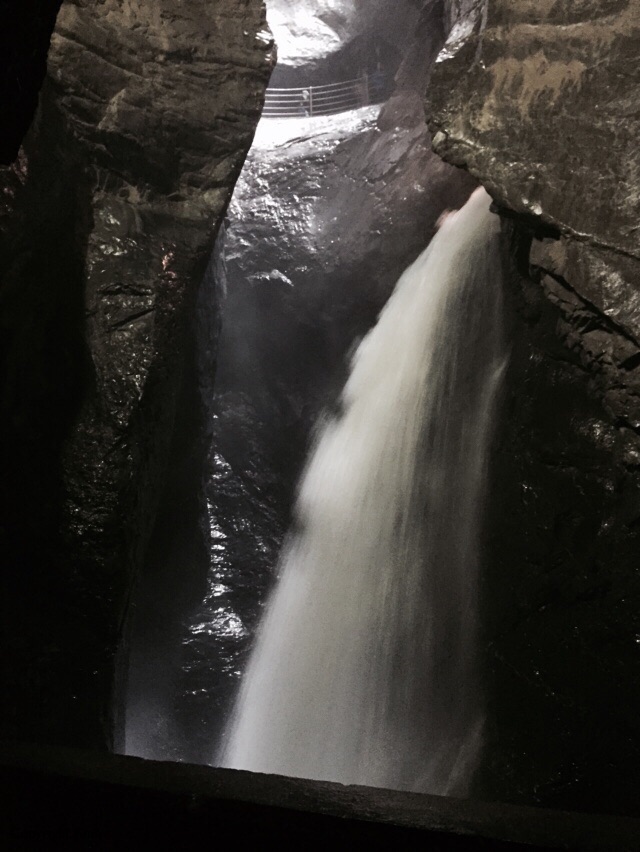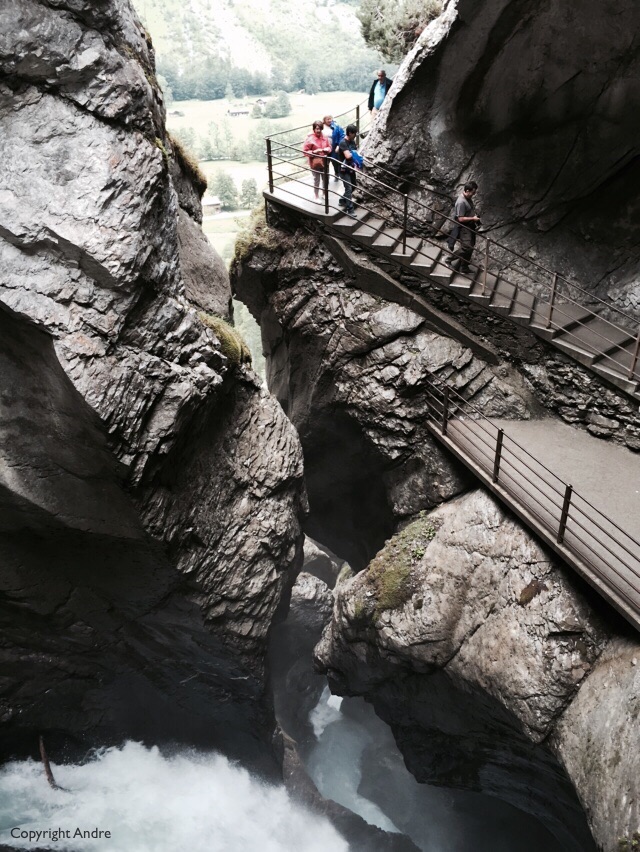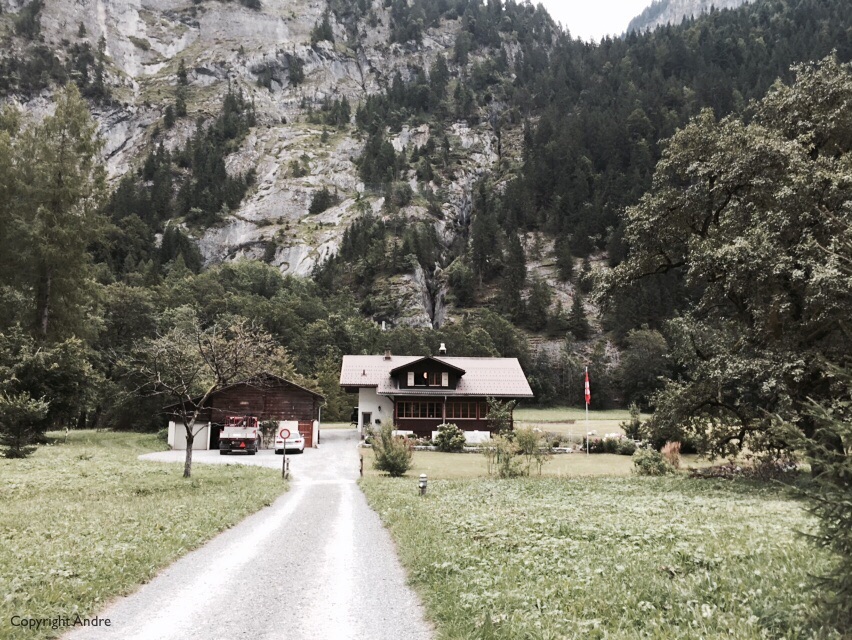 Back on the outside we dared the impending rain and walked a bit further up to the Schilthorn cable car station. Above us were parasailers, they say the updraft is phenomenal, and occasional BASE jumper from the cliffs above. No sign of where they come from just the "WRUMP" as their chutes open with minimal safety margin before they kiss mother earth. Well maybe not on cloudy today but we say quite a few on our first day.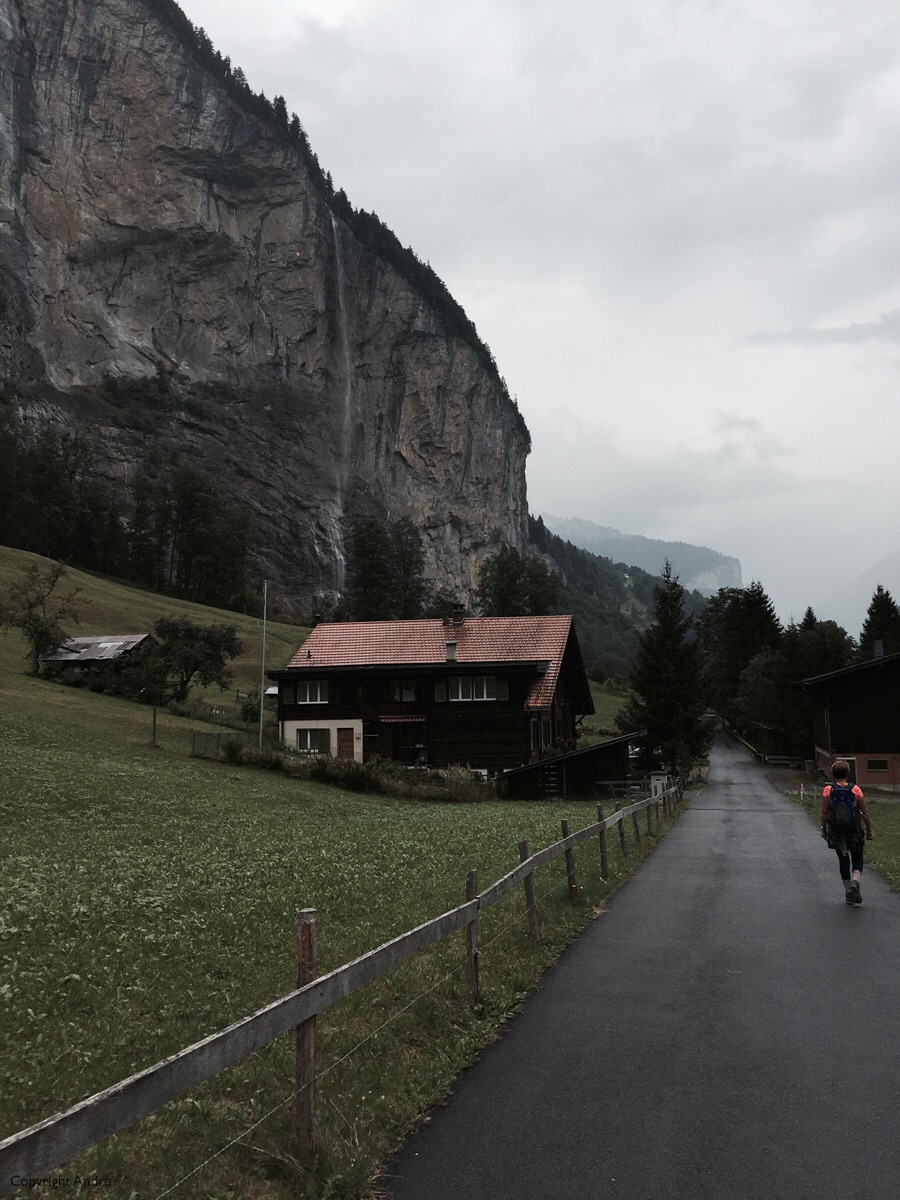 Made it back to the cabin just as the drizzle turned to rain and we decide to eat out and try the local Swiss specialty. There is a small restaurant on site so we ambled over. "Do you have reservations?", sounded just like Abbott Kinney but we were given a table and politely told we had to be out of there by 8pm, it was now 7 – fine.
Ordered some Swiss house wine @ Sfr 4.50 a glass. She brings out two glasses that look only partially filled and it's only on a closer inspection that I see, with Swiss precision, the glasses have a 100 ml line to which they are exactly filled. That's a far cry from a sloppy California fill of at least 125+ ml but we're in a Swiss restaurant and that's it.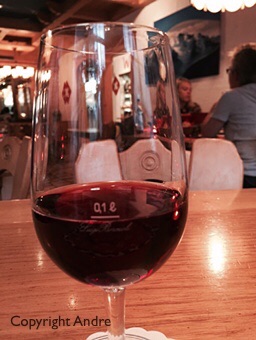 Food was pretty good and we enjoyed the whole ambiance. We're told to pay at the cashier when we're finished and no one seems to be tipping – must make up for the 100 ml glass of wine.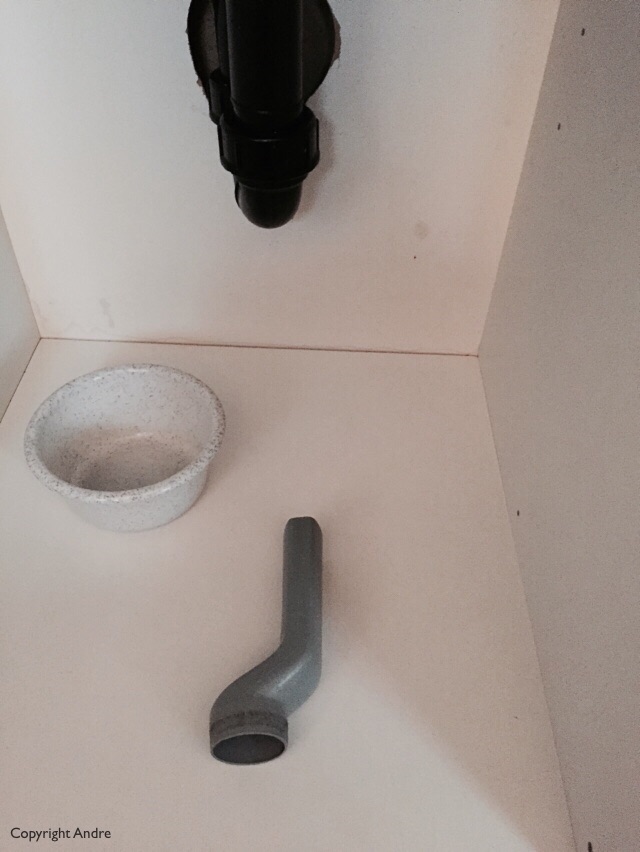 One last thing I have to mention. We were cooking in our cabin and I had to do the dishes. There was the sink, the drain, even some washing up liquid but how do I keep the water in the sink? No black rubber plug to be seen anywhere. Open & close all the drawers and cupboards to no avail. Open the doors below the sink for the third time and I look at this funny piece of plumbing in a bowl – the light goes off and I haul it out and plug it into the sink outlet. Man these Swiss are clever, I had a basin full of hot water and it automatically overflowed when full. Guess I've just lived in California for too long.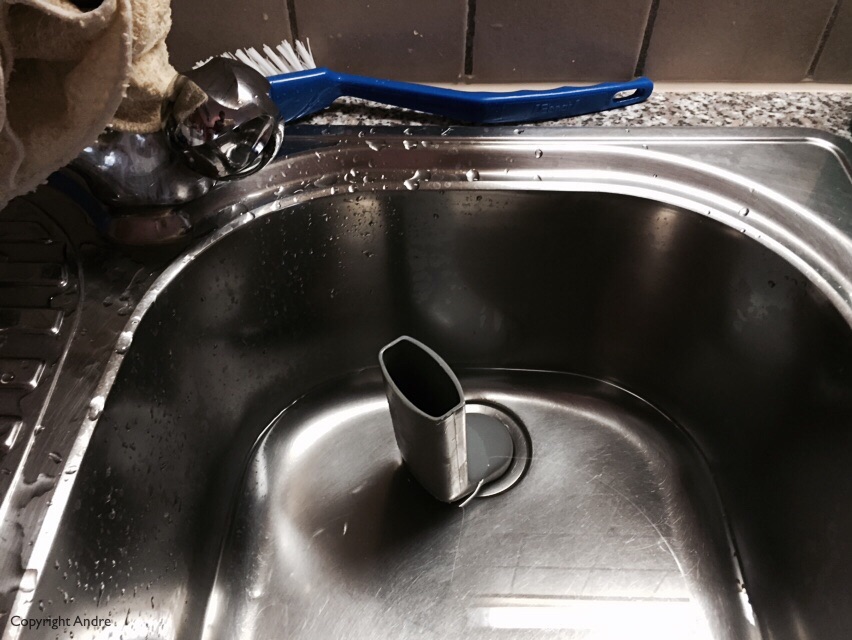 Off on a 3 day hike now so hang in there for the next update.