Breakfast is served buffet style and was usually from 6:30am to 8:30am. Sounds kinda early but it was light at 5:45am and often there was a tender going ashore around 8am so we just got up early and didn't stay up late at night. I loved the fact that I could have a "desert" of French pastries to accompany my last cup of coffee before hustling alone.
Besides the two days at sea we would often be anchoring or docking anytime from 6 am onward and you could join the captain, well at least be on the same deck as him, to watch the event unfold. One notable anchoring was at Vaipae'e on the island of Ua Huka – see one of the posts yet to come.
Lunch was sometimes served on board, other times ashore at a local restaurant for a sampling of local cooking. Both lunch & dinner were sit downs at set times. They could accommodate us all in the dining room but split us into two staggered sittings to make it easier for the staff to serve us. It was free seating and we soon had our inner circle of fellow passengers that we, and they, would rotate through. Tables were either 6 or 4 and they gave us the equivalent of one and a half bottles of wine to share for each meal. We met a group of 6 Canadians from Vancouver Island and Calgary that we socialized with a lot but the downside was that we continually ran out of wine halfway through the meal. Come desert time you could notice people eyeing neighboring tables to see if they'd drunk their quota of wine and if not someone would quickly requisition their half filled bottles. Needles to say plenty of wine was consumed.
Every day before dinner, first sitting at 7:30 pm, we would get a briefing for the next days activities. The French group of about 90 people, the Germans with 40 and the predominately English leftovers of 70 making a total passenger count of around 200.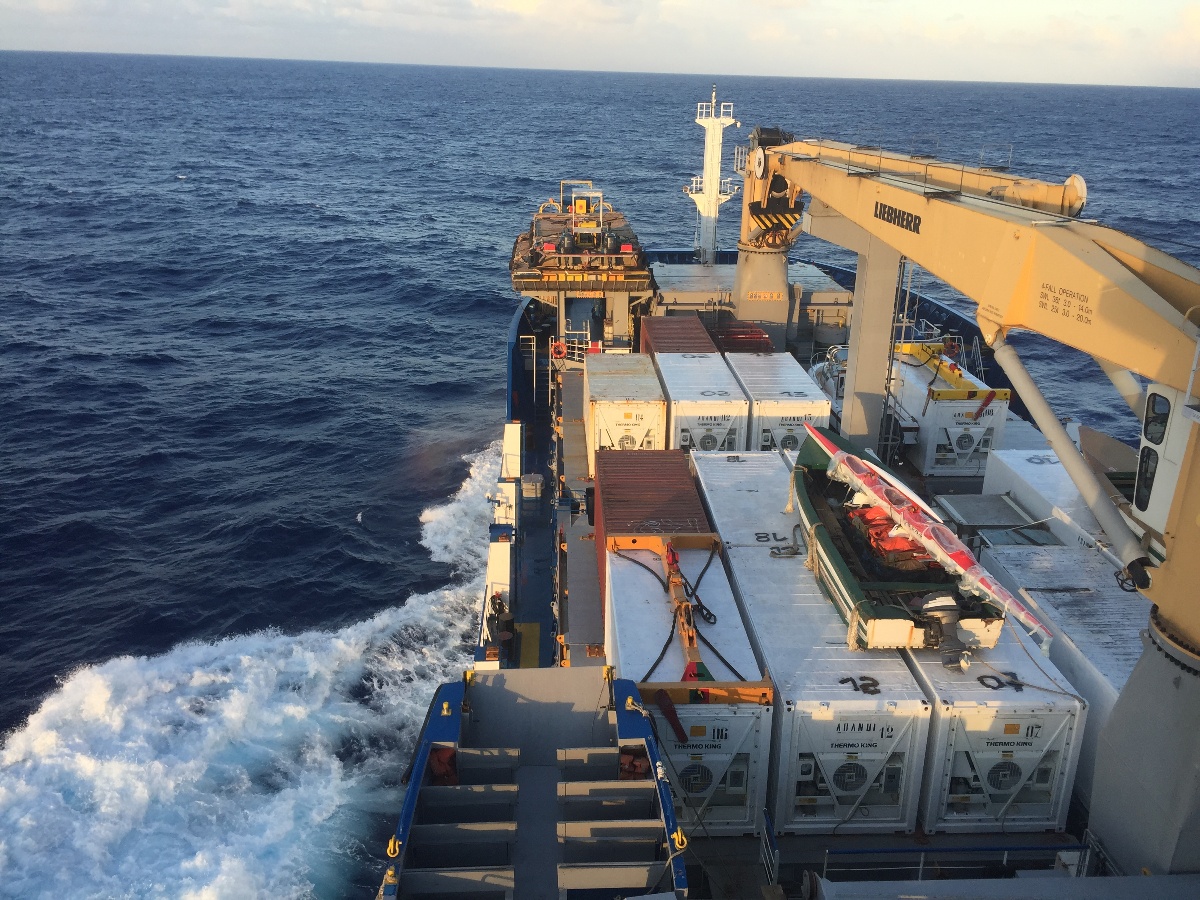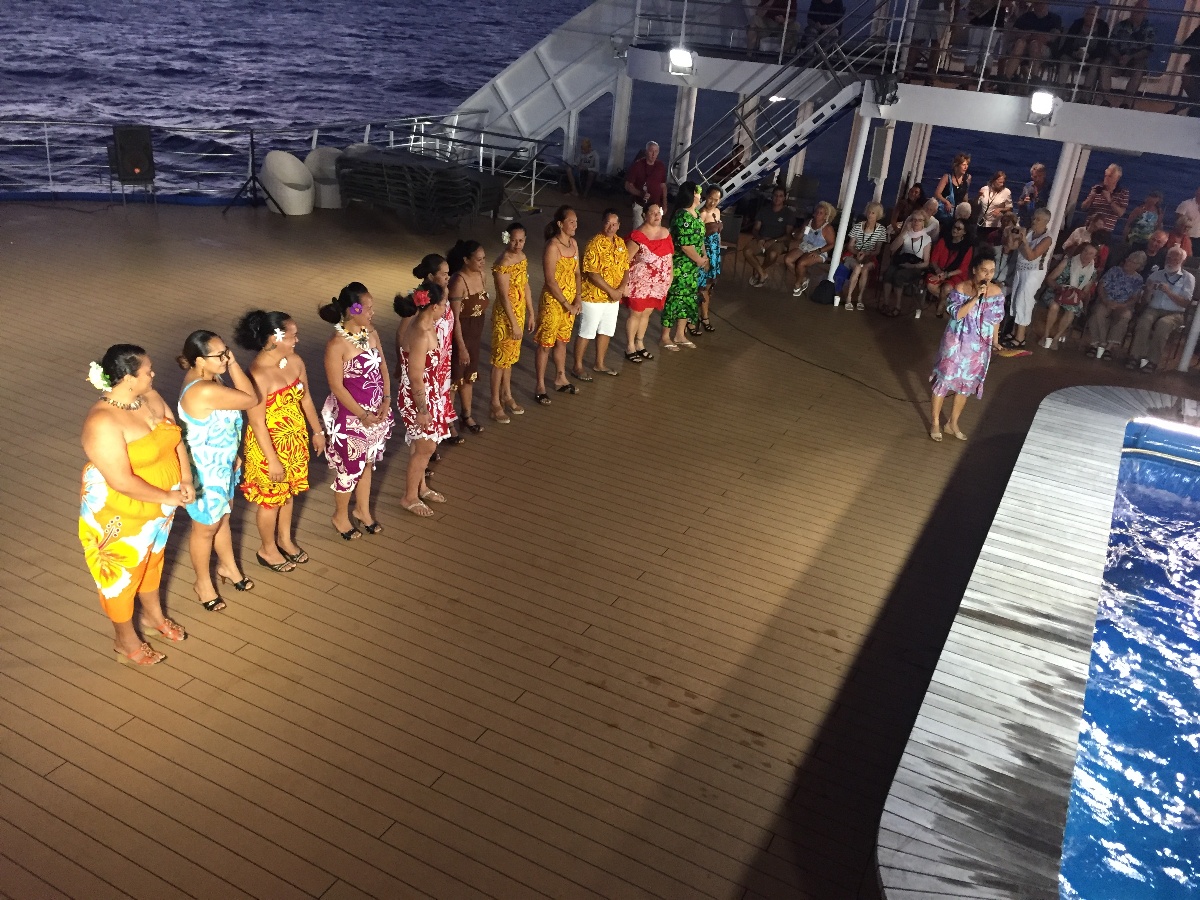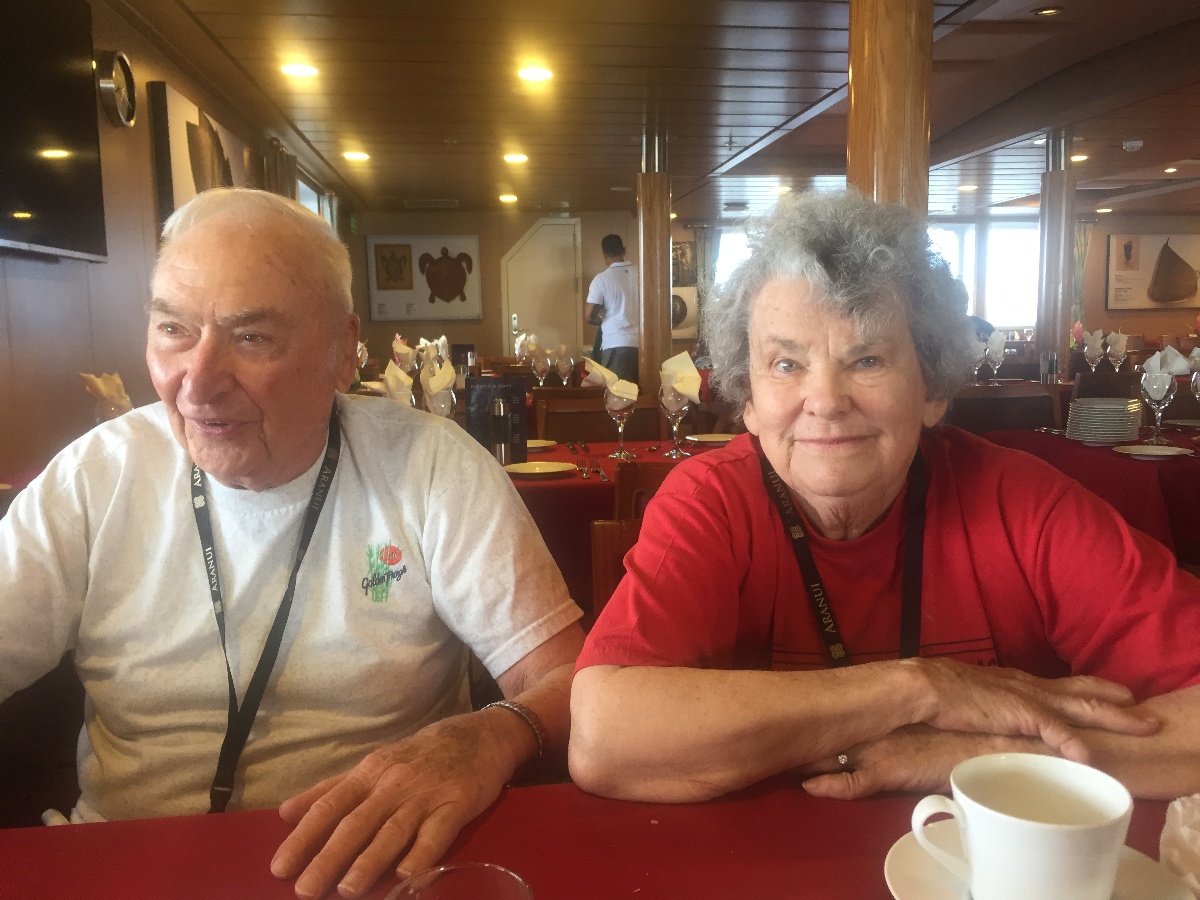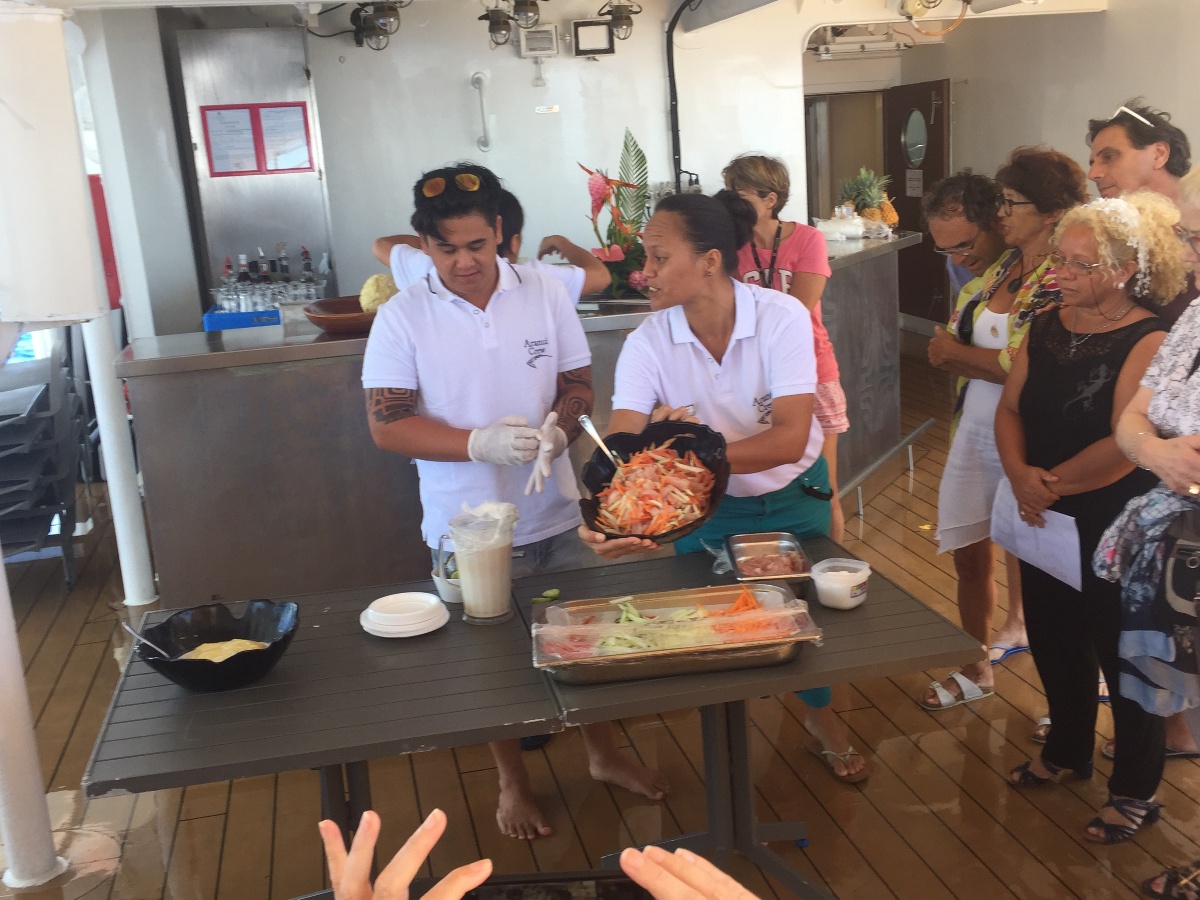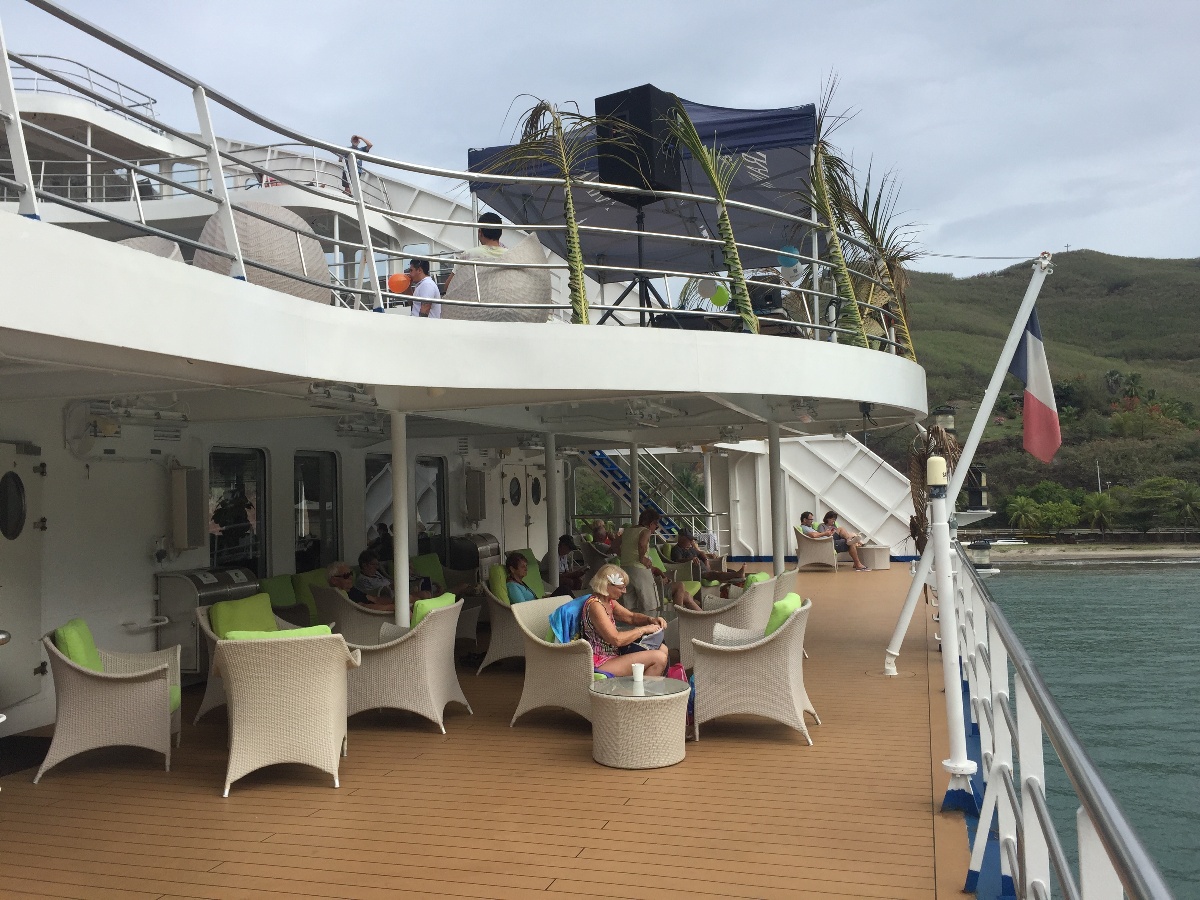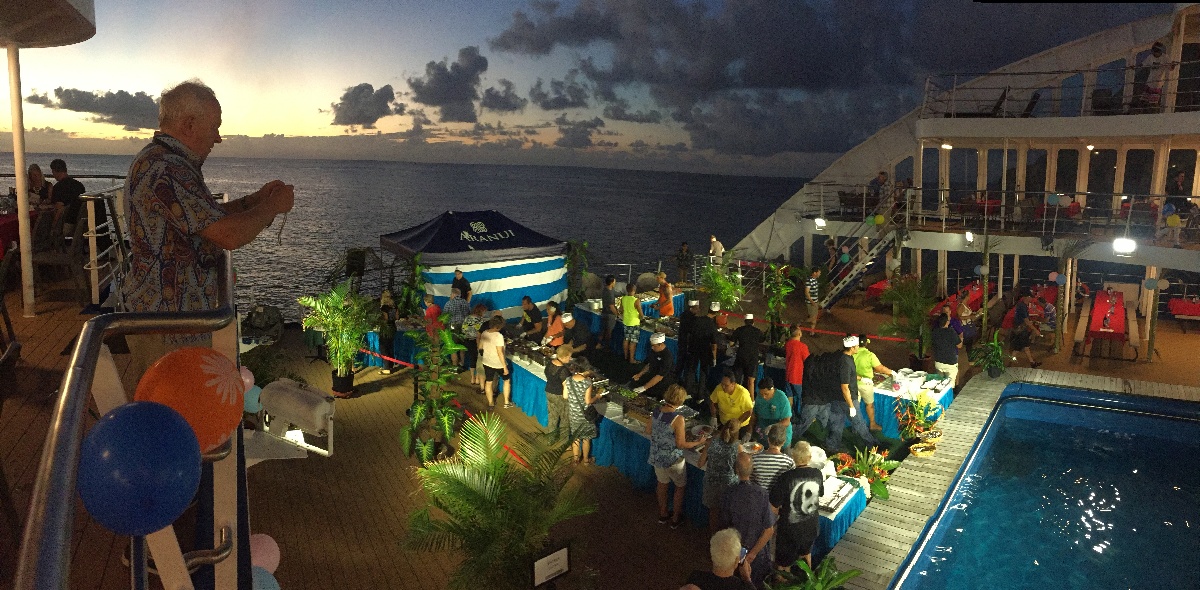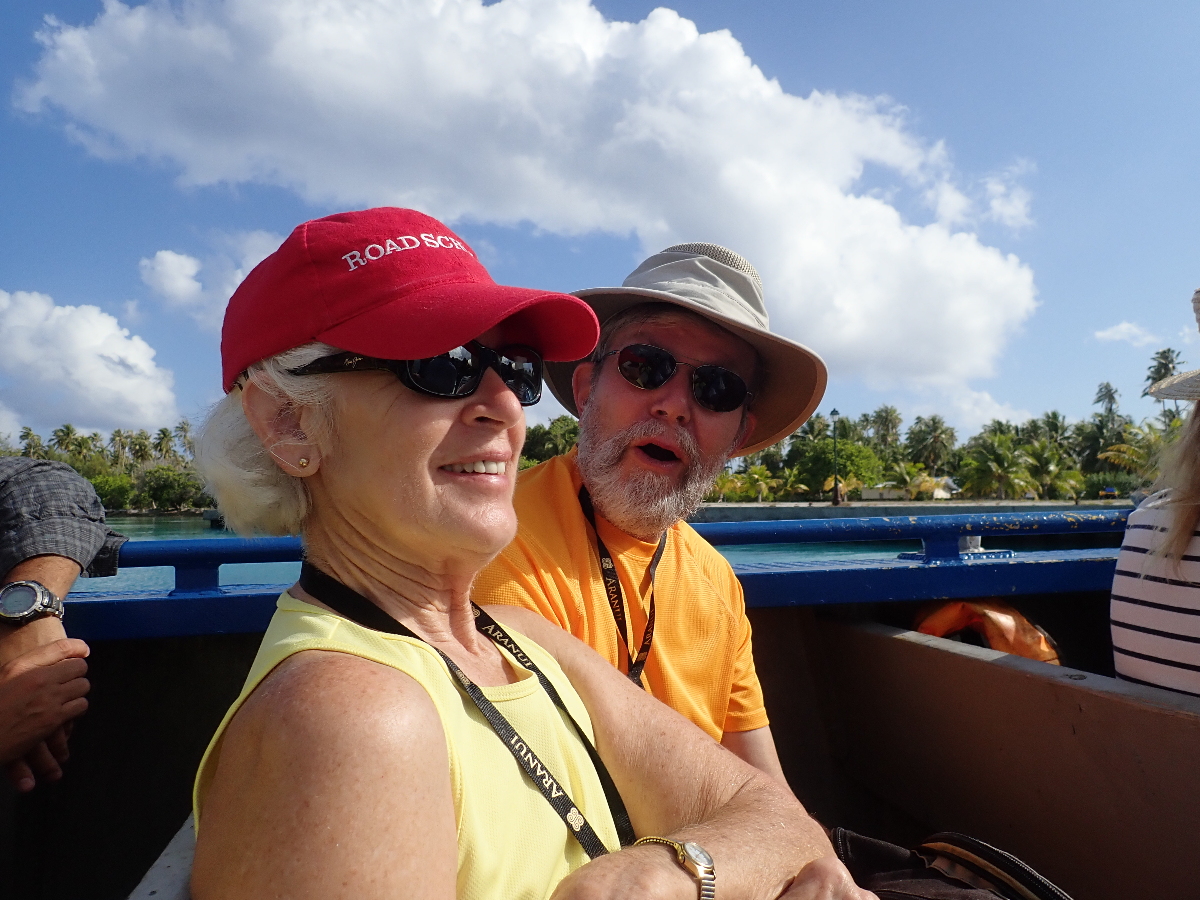 If you want to know more respond with a comment and I'll see what I can come up with.
Update:
Here is a link to a video we took of our cabin.