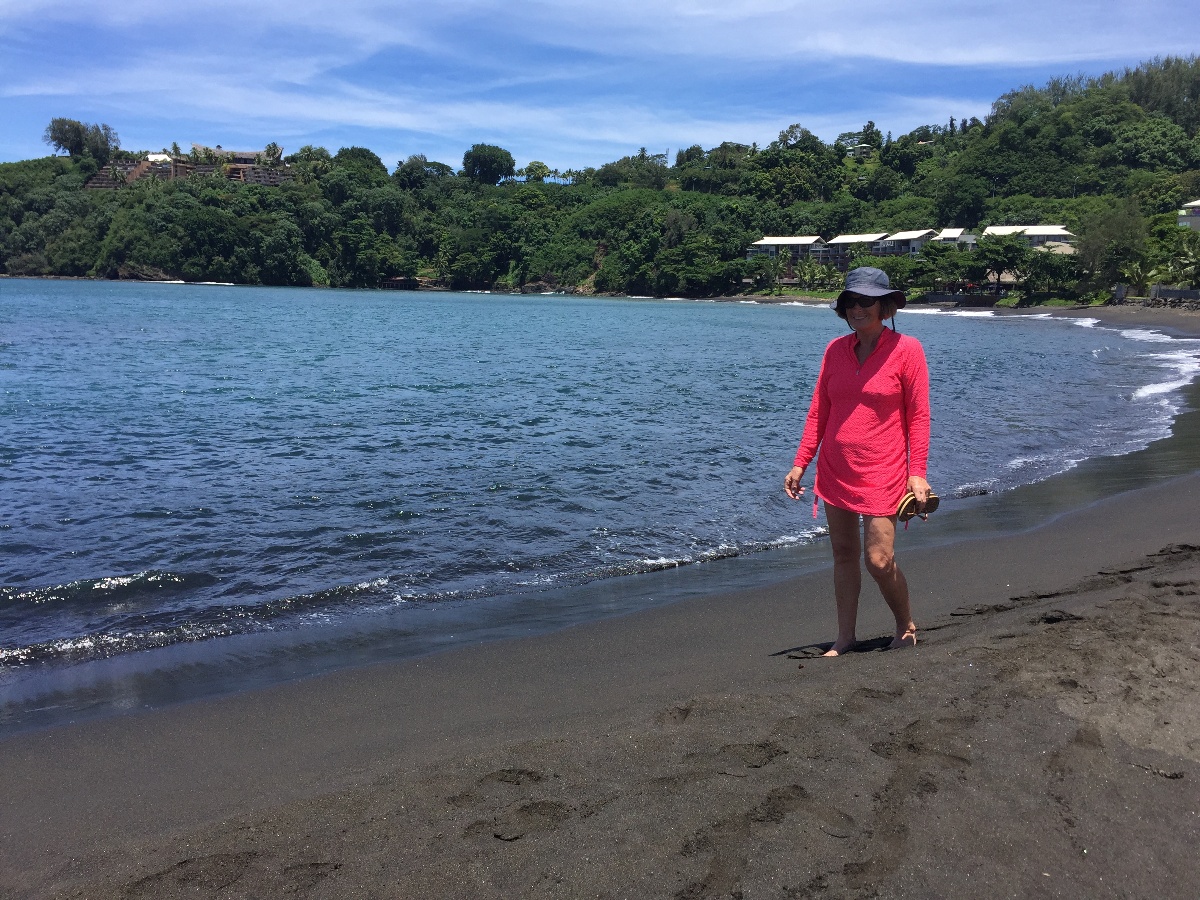 We left the black sands beach of our hotel and headed for the downtown quay to board the Aranui 5. The boarding document said: "Boarding between 7 – 8:30 and sailing at 9am". We were among the first to arrive and started to notice some familiar faces from the hotel. There was Solo Woman who we would come to know as Elizabeth from Australia. Also a German couple who intrigued us. Not yet retirement age but she had short blonde hair and a skin & face that was burnt crisp from many hours under the sun. She stood out to us because they were always around the pool bar drinking beer and every so often she would move 15 feet away to smoke one of her countless cigarettes.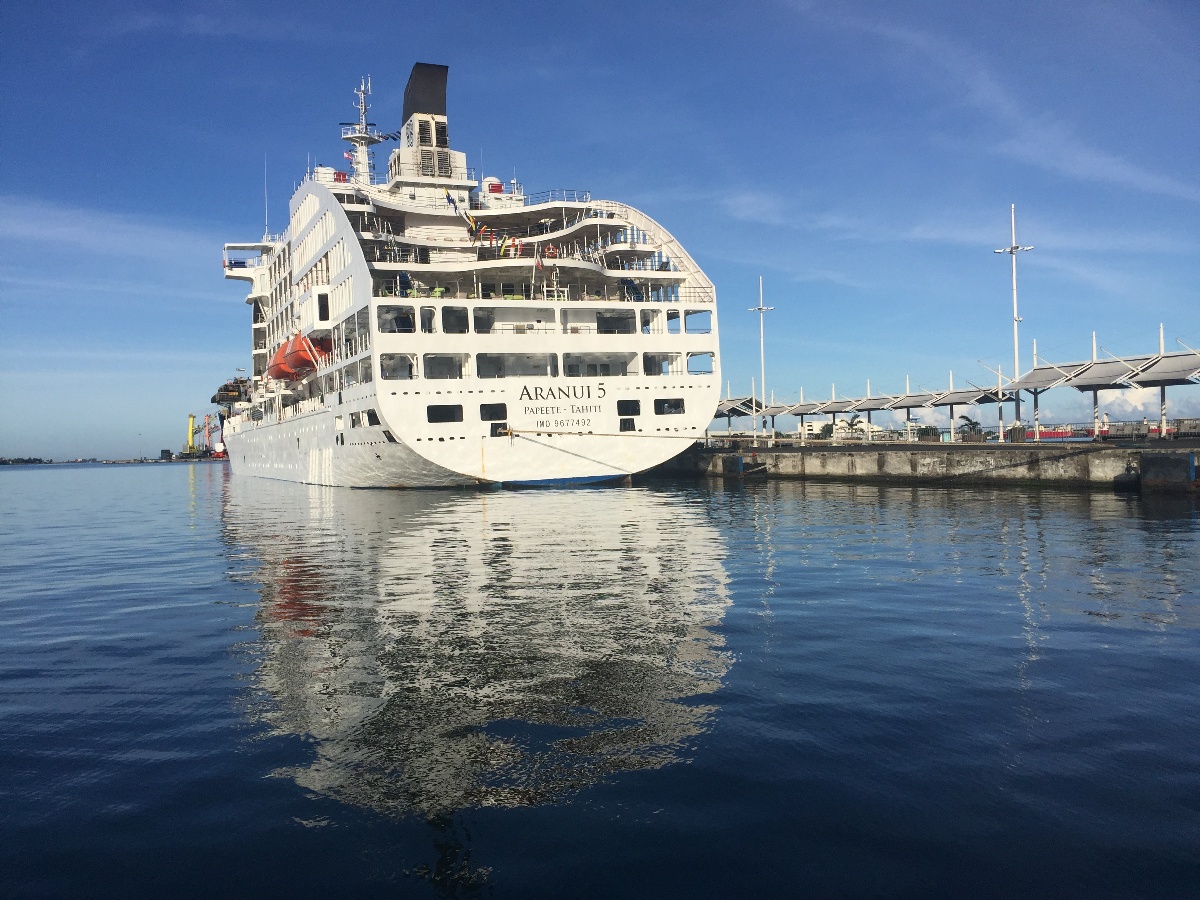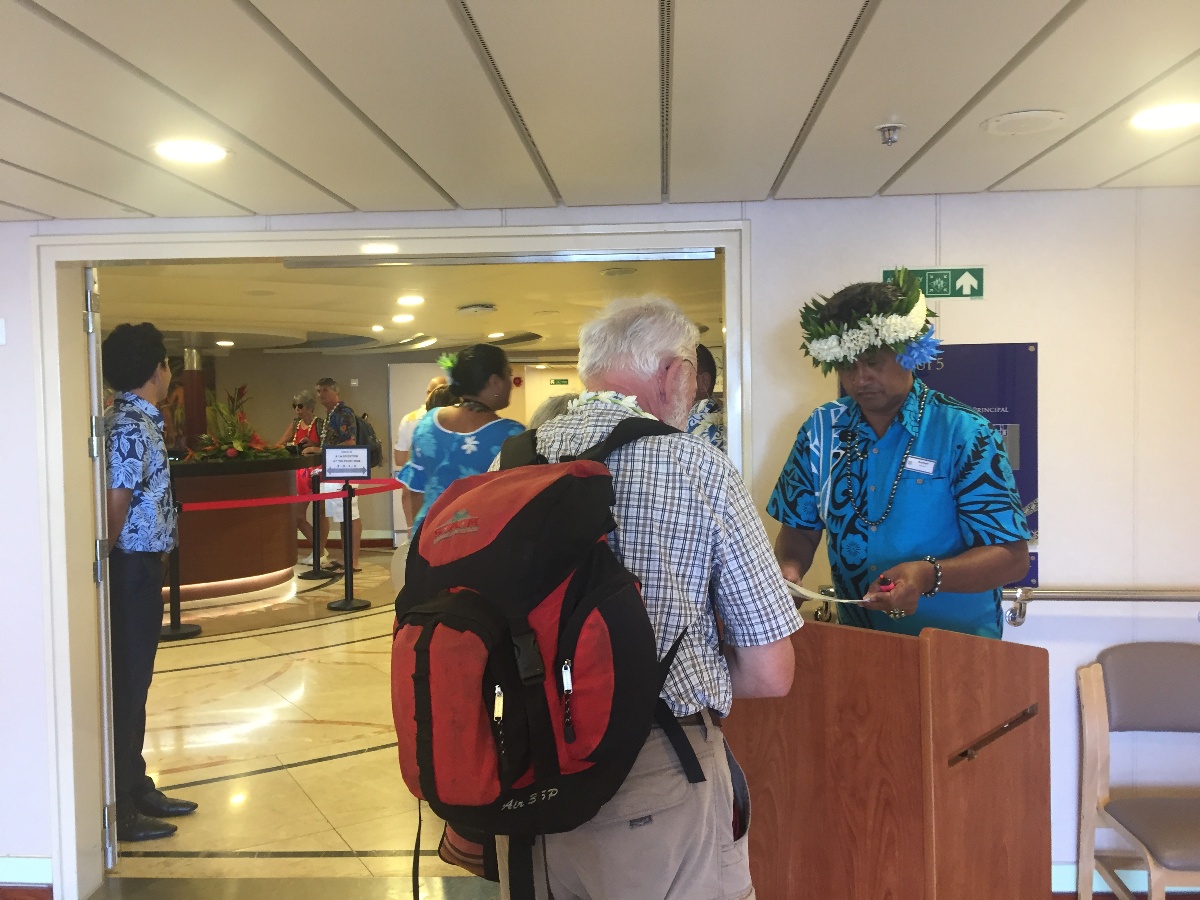 Passengers trickled aboard and I realized no one was in a rush to depart. We started wandering around to get the feel of our new floating home and snapped a nice selfie on the Pool Deck.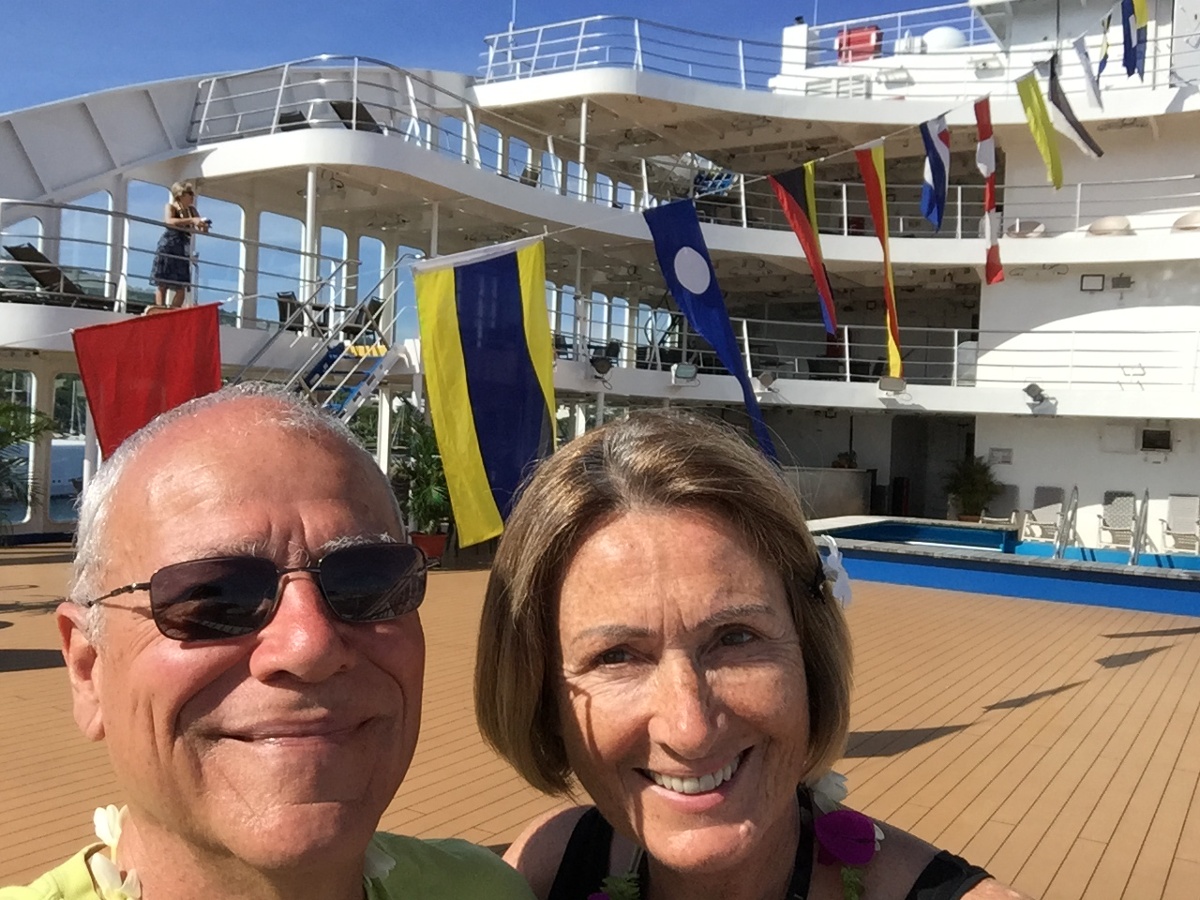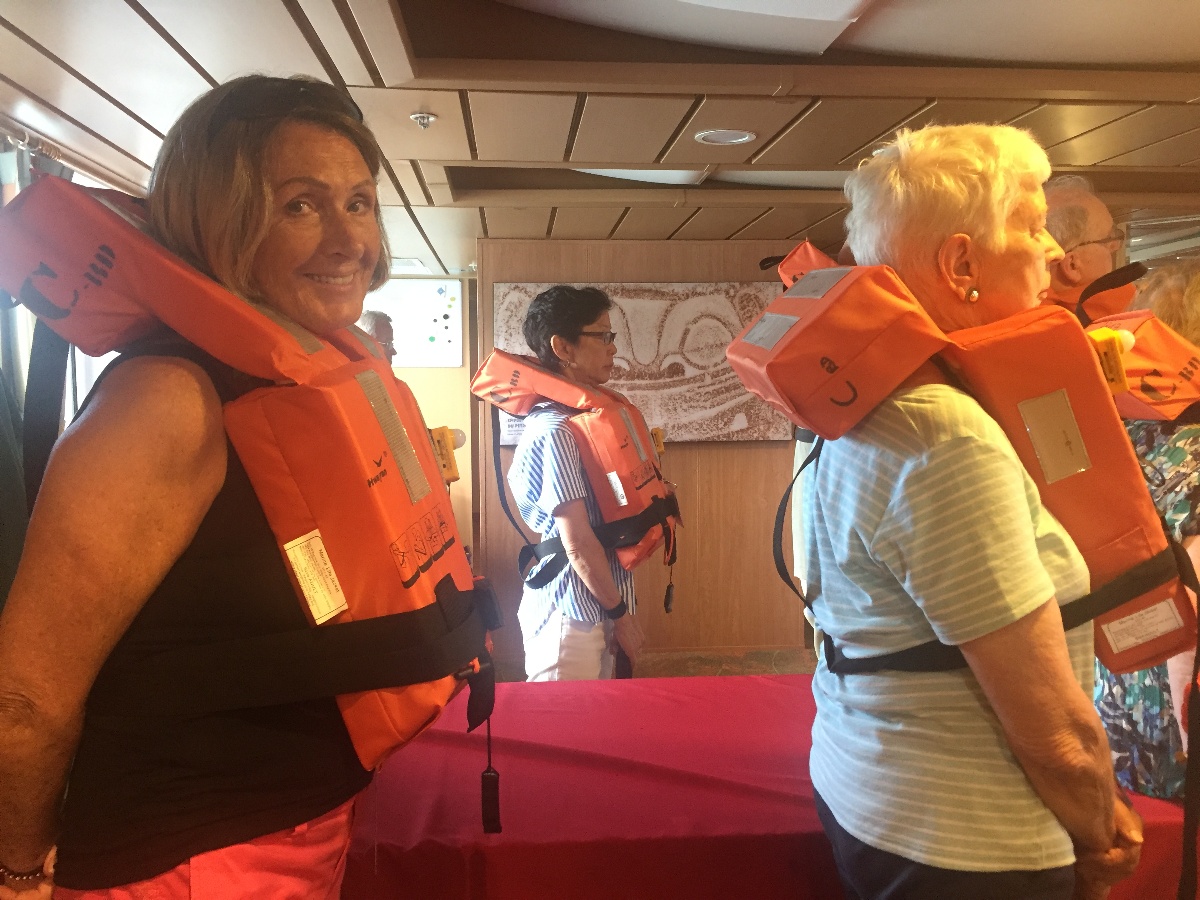 A troupe of dancers came aboard and gave us our second performance of this popular tourist attraction. I have some videos that I need to somehow organize so stay alert in future posts. Next, as every cruiser knows, was the lifeboat drill. Go to your cabin, put on your lifevest and go to your assembly point. So it was closer to 11 am than 9 that we slowly steamed away from the quay escorted by a plucky little tugboat.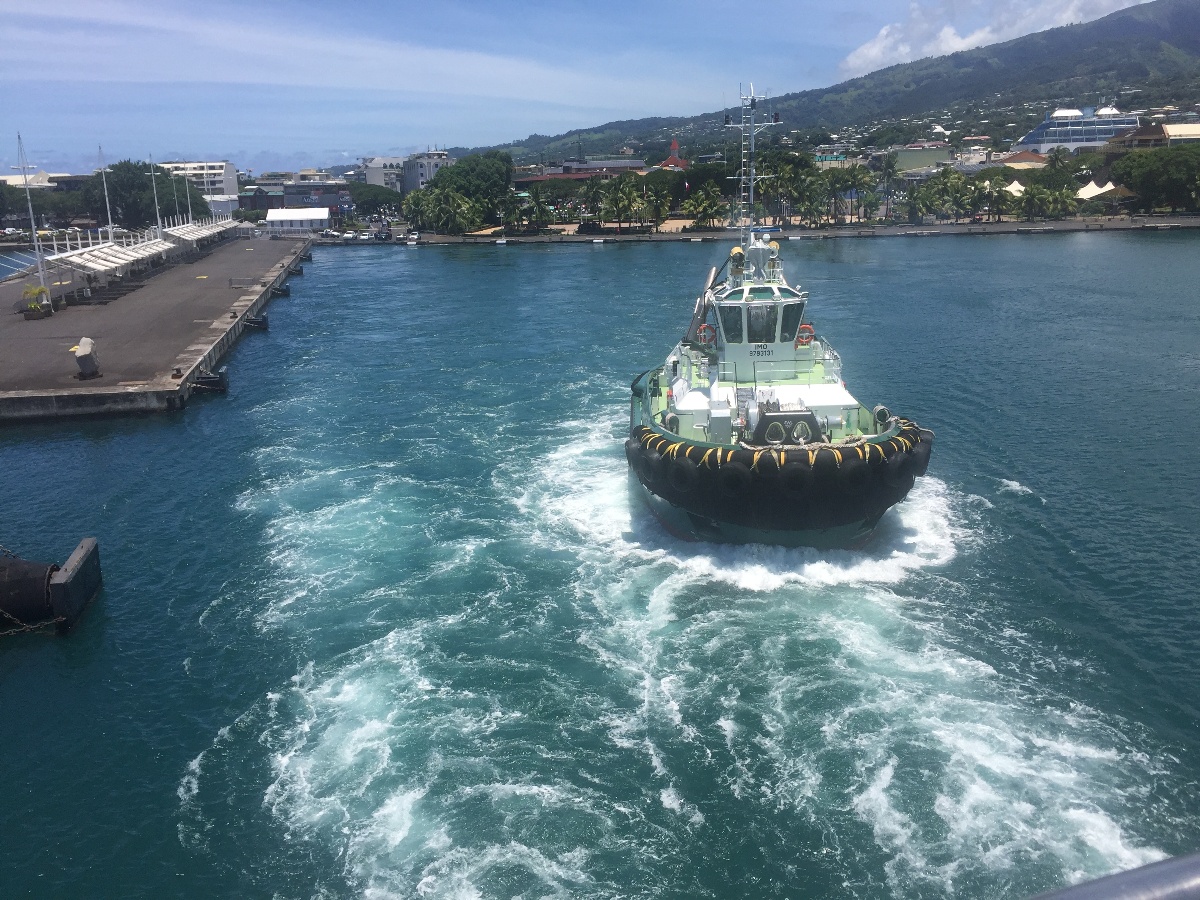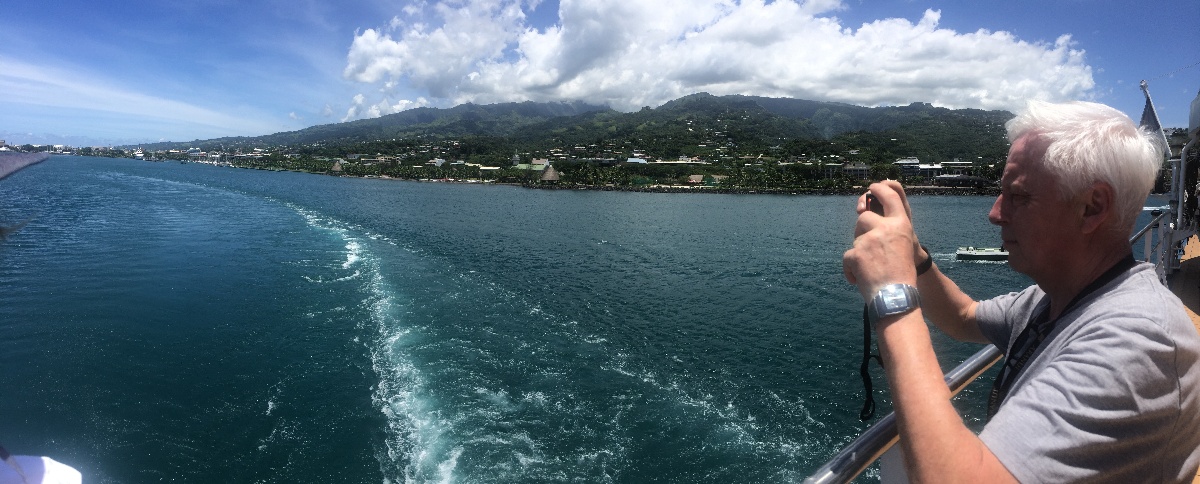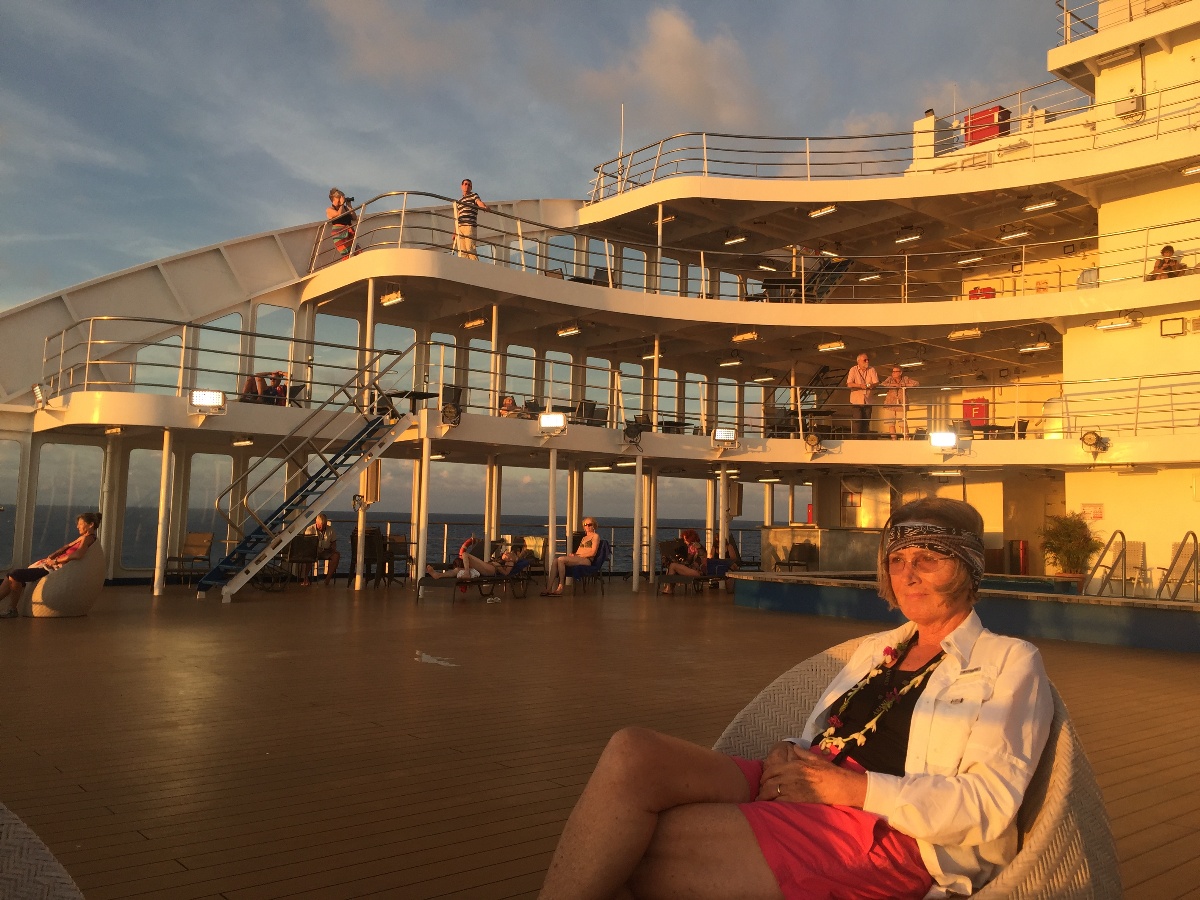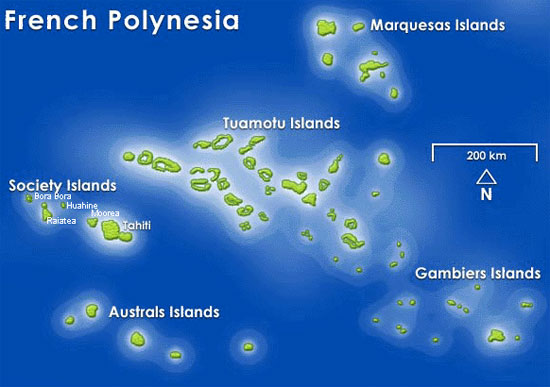 The French Polynesia Islands are grouped into archipelagoes with the island of Tahiti in the Society Islands on the left, the Tuamotu Islands that are primarily atoll's where we make one stop in each direction and farthest out the Marquesas Islands primarily volcanic in nature. I'm not so sure how to scale the above image is but from Tahiti to the outer Marquesas Island is close to 900 miles.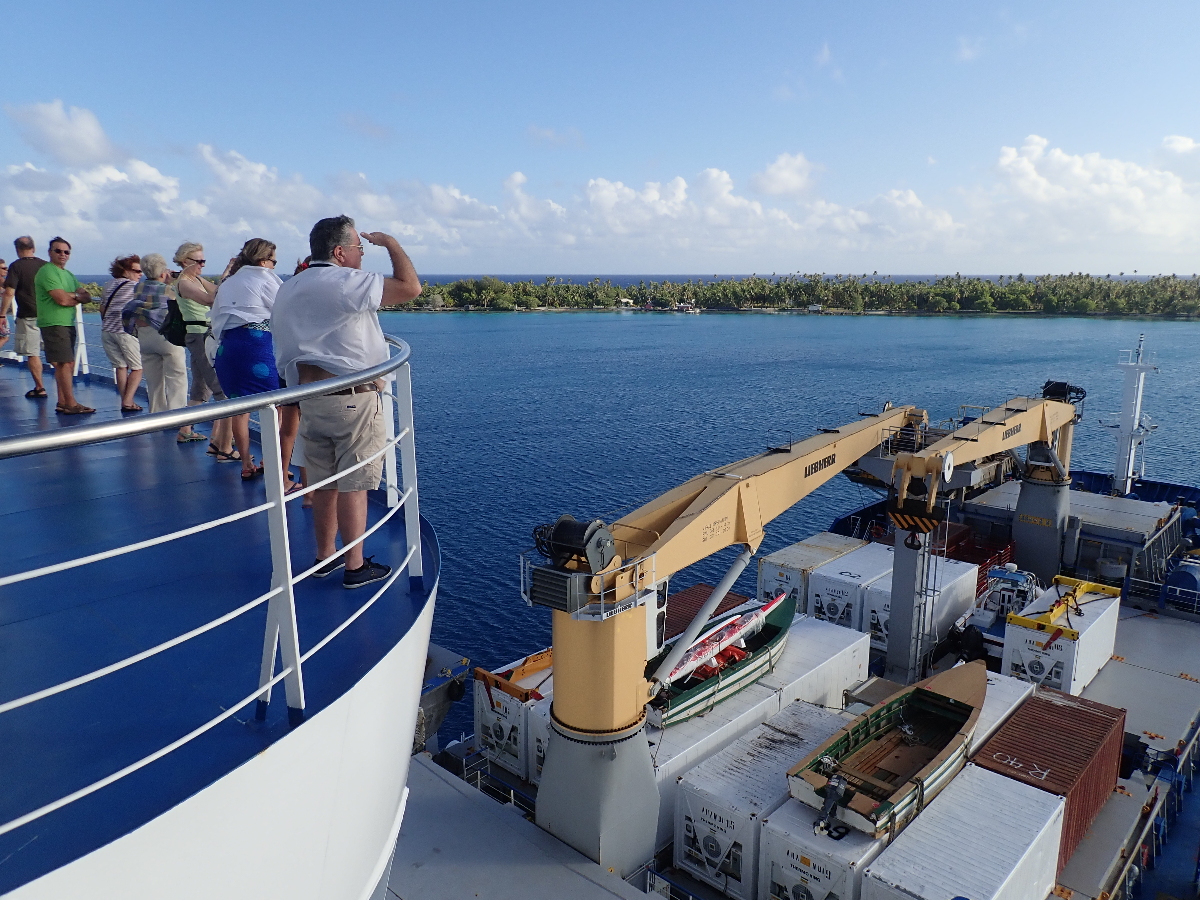 First stop was the atoll of Fakarava so flat and low that a large wave could easily wash through it. The Aranui would exchange some cargo while we could go ashore to browse around and swim/snorkel.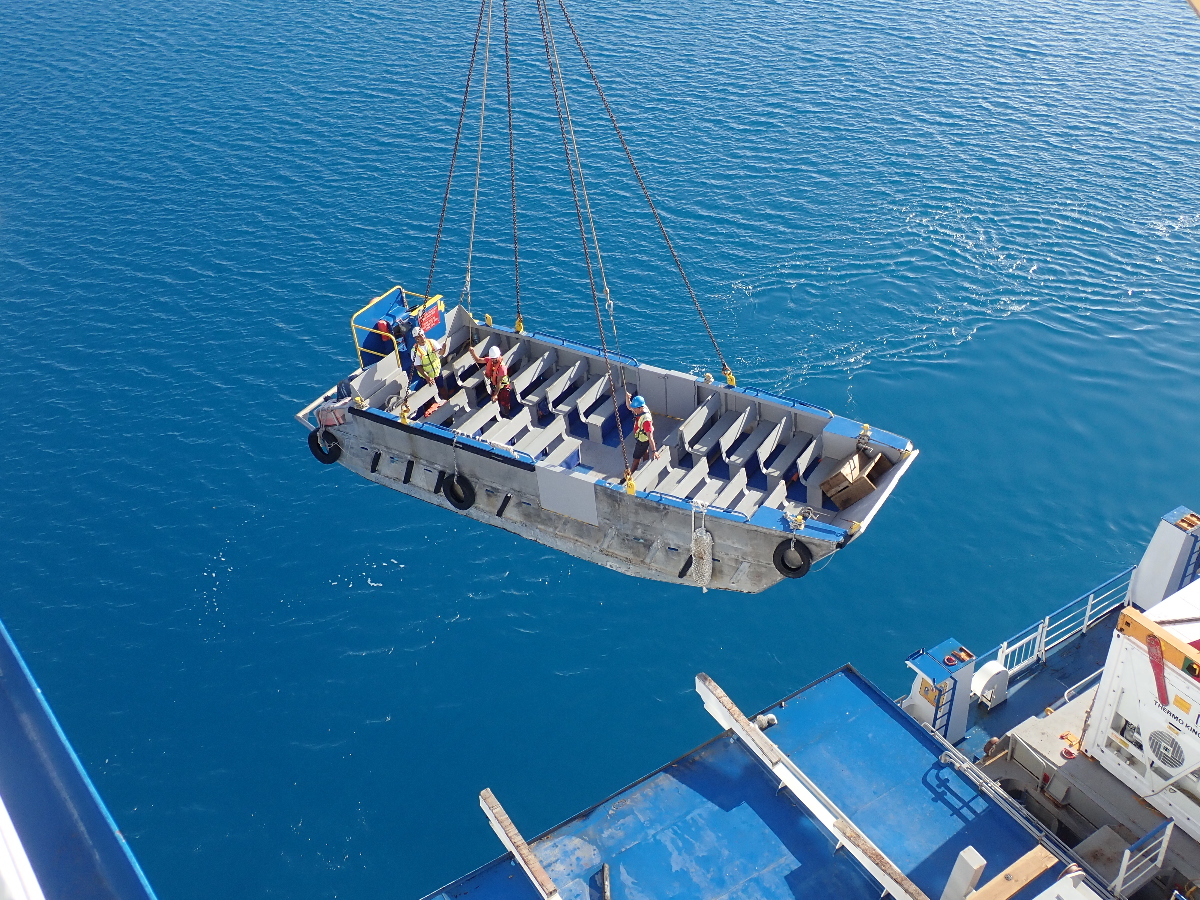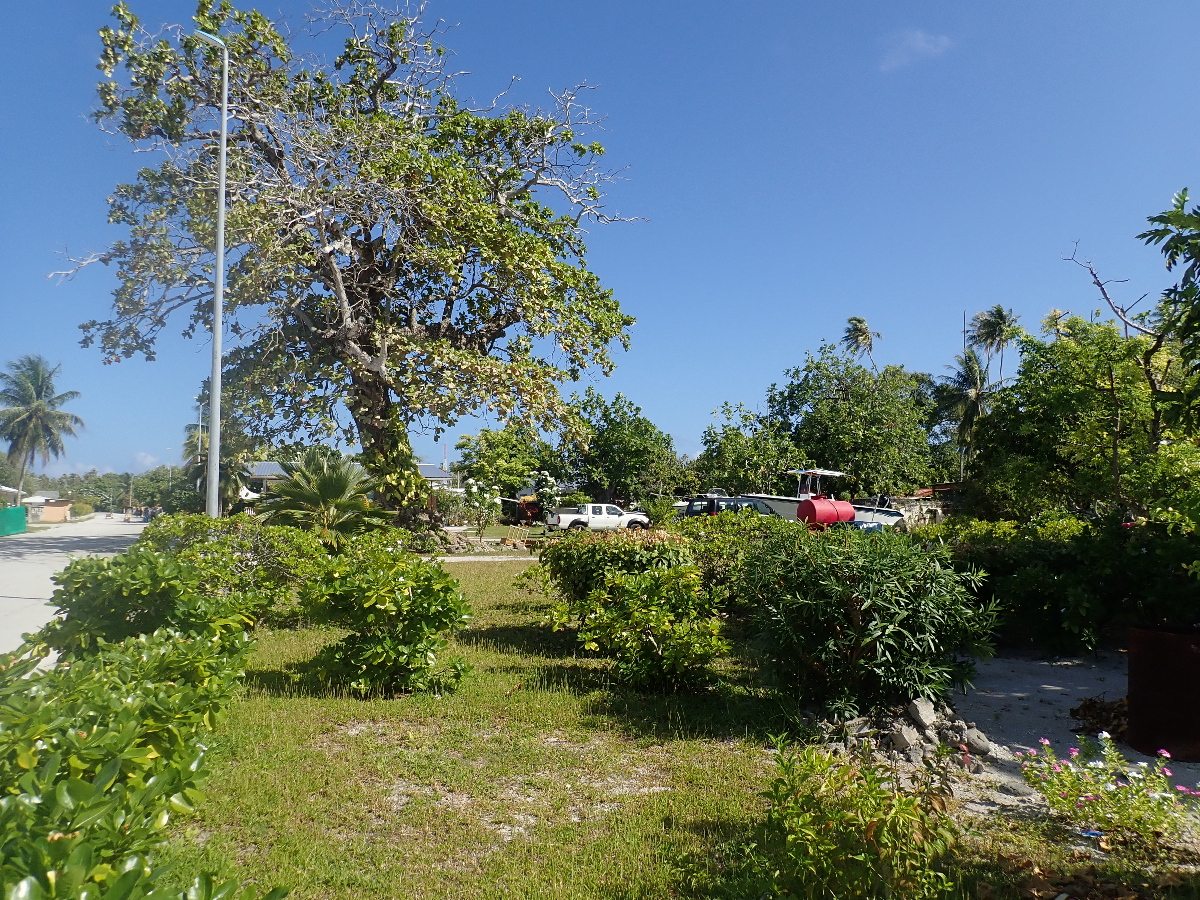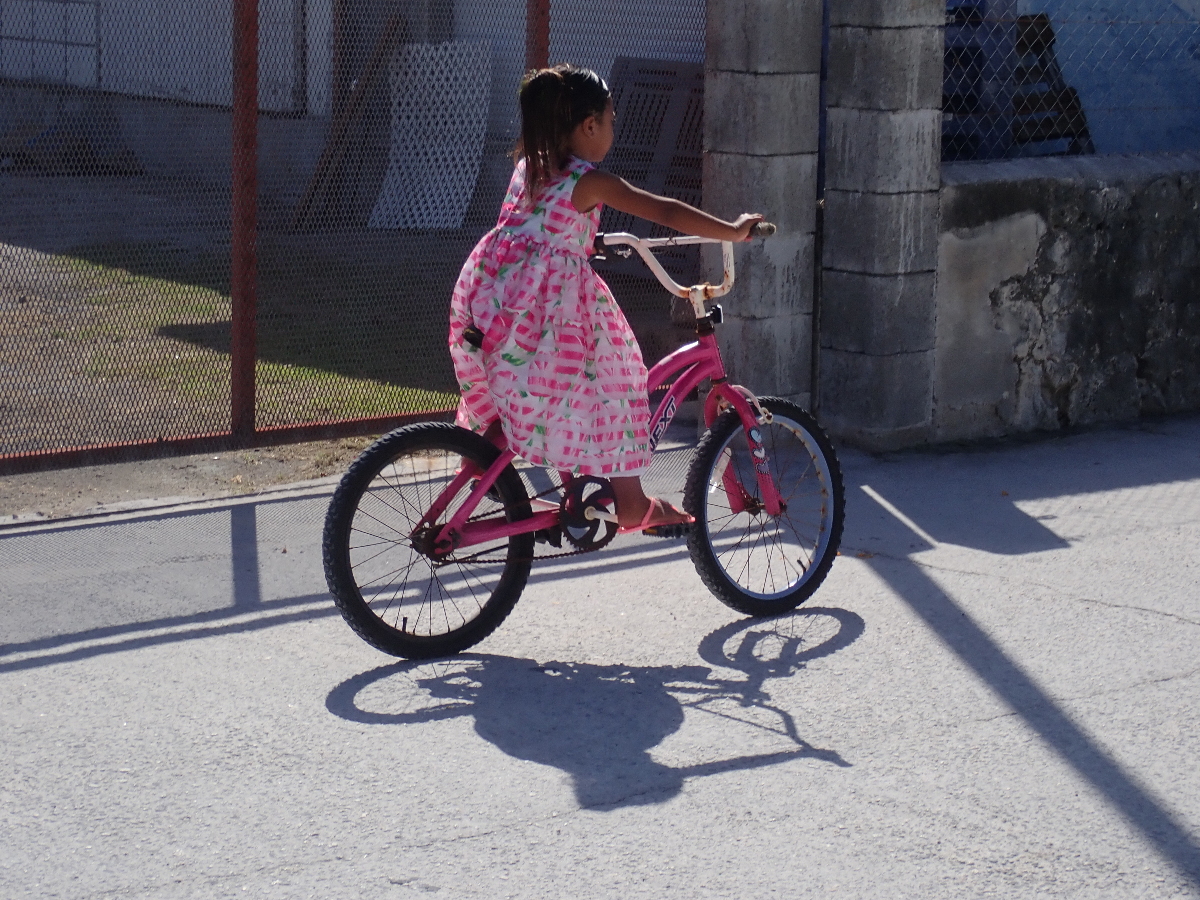 We sidled down the only road along the atoll and passed the Catholic church, one of many and that we would visit during our voyage. As for the above photo I am poor at photographing people and often feel intimidated pointing my camera into the faces of perfect strangers.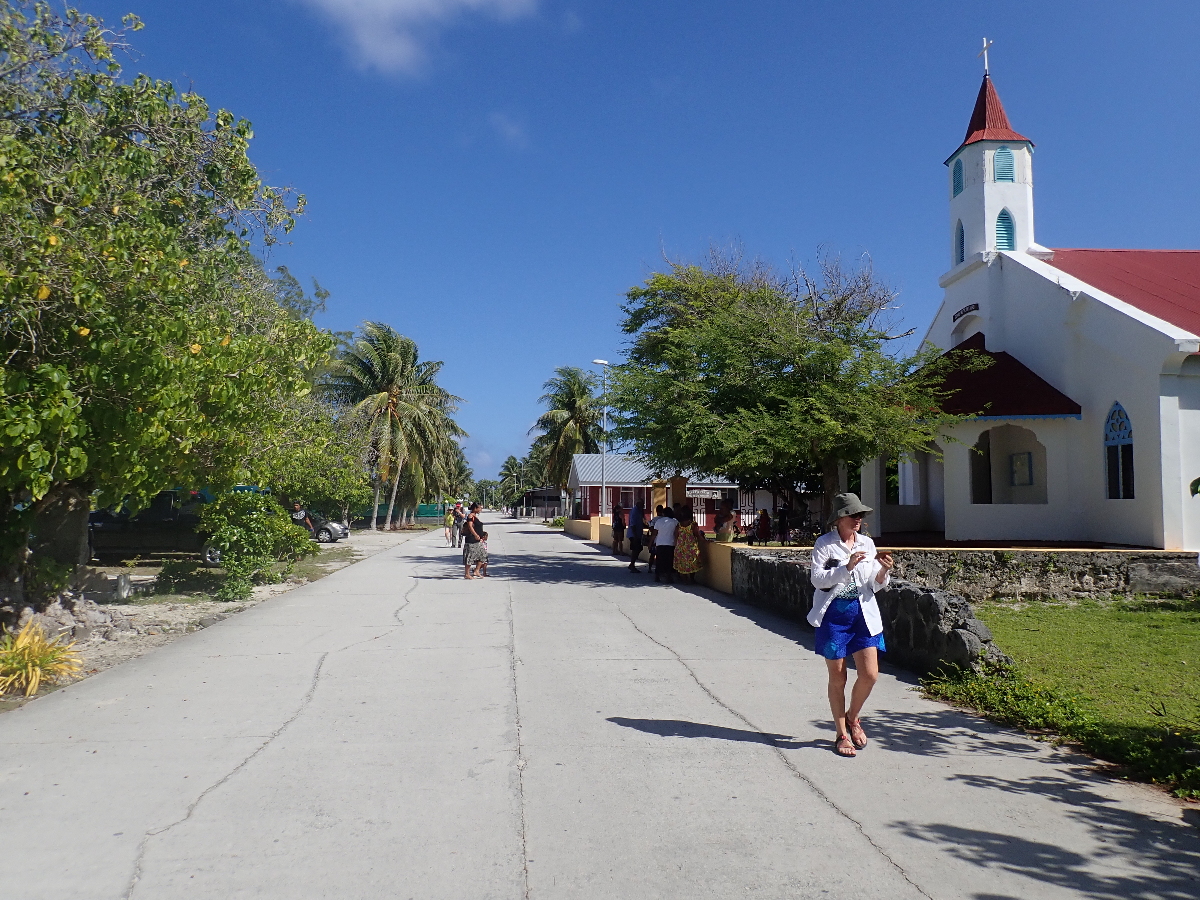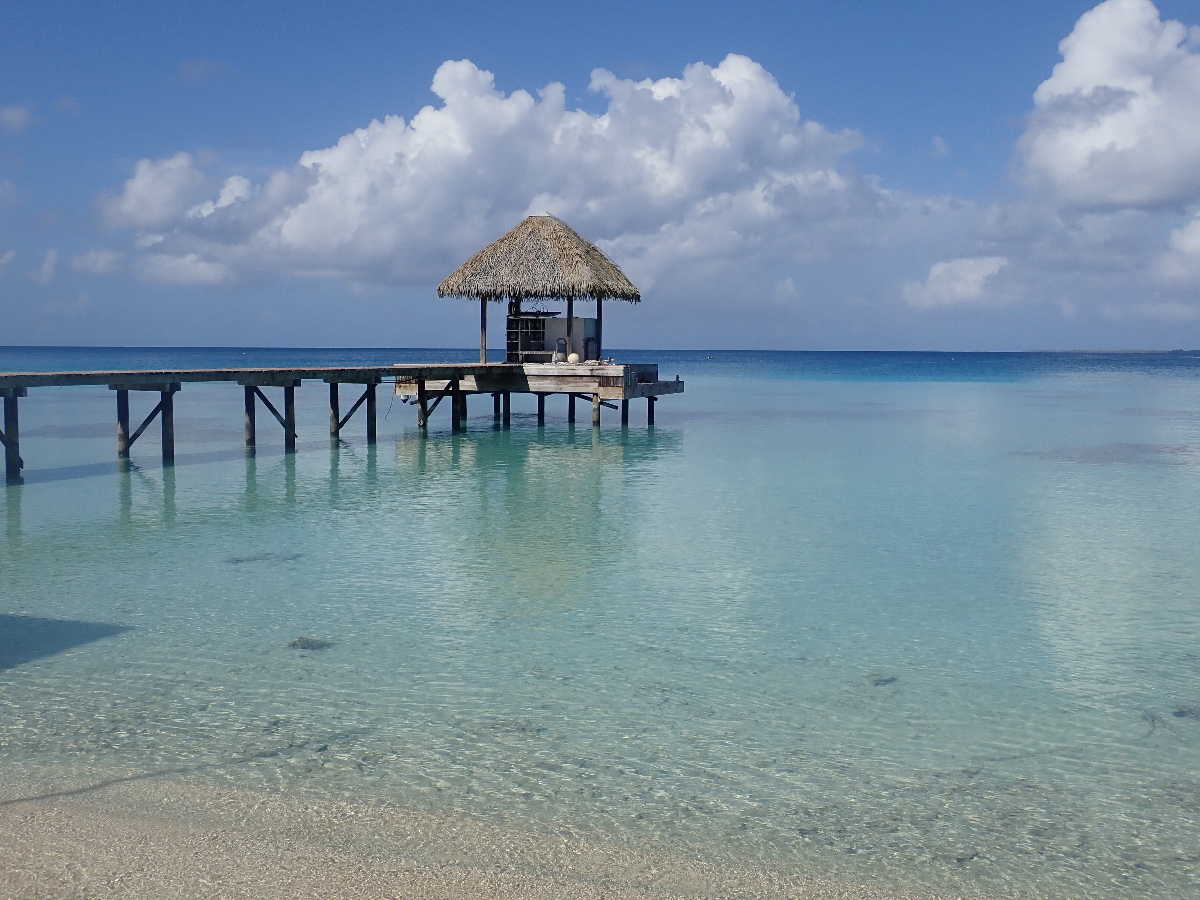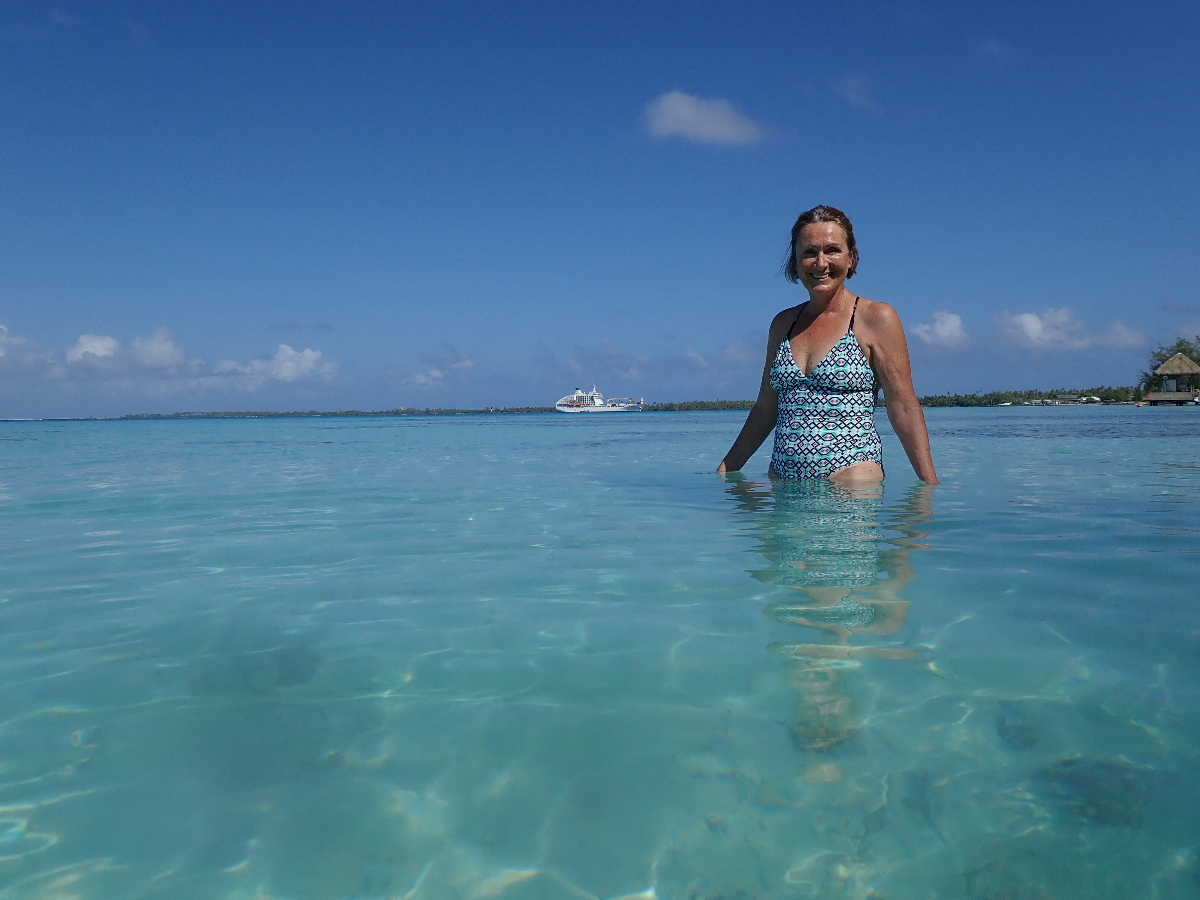 We were told that it would be safe to swim anywhere between where we were brought ashore and the town pier about a mile away. While taking our walk I had one eye on groups of people in the water and the other on the sights along the island. Stopped to chat to some fellow passengers and they eagerly told us that there were sharks close in to the shore and that it was OK to swim with them. Really! I thought while watching the snorkelers in the water for any unusual movements. I'm keen to get in the water, Rose less so but I have to give it a try. My new'ish waterproof camera needs a test run and I'm soon in the water to suss it out.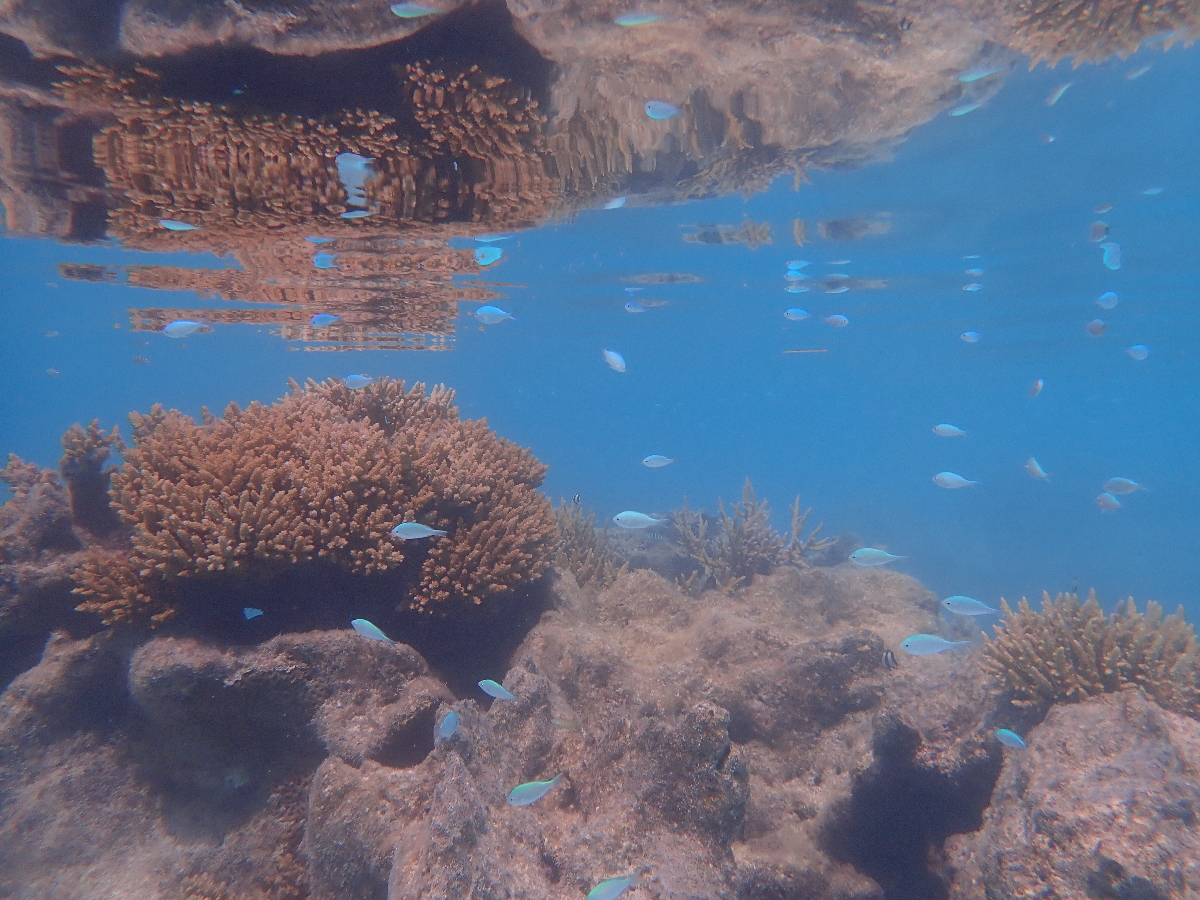 I'm swimming around looking for exciting things and wondering how my camera will perform. I can't really dive down as I'm too buoyant and so I point the camera around and press the button with only a vague idea of what's being captured. Someone else shouts "Over here" and I get my first view of what we think is a 4 or 5 foot nurse shark cruising the shallows. At one point he seems to arc past me and I panned with him to capture a couple of shots. What a thrill!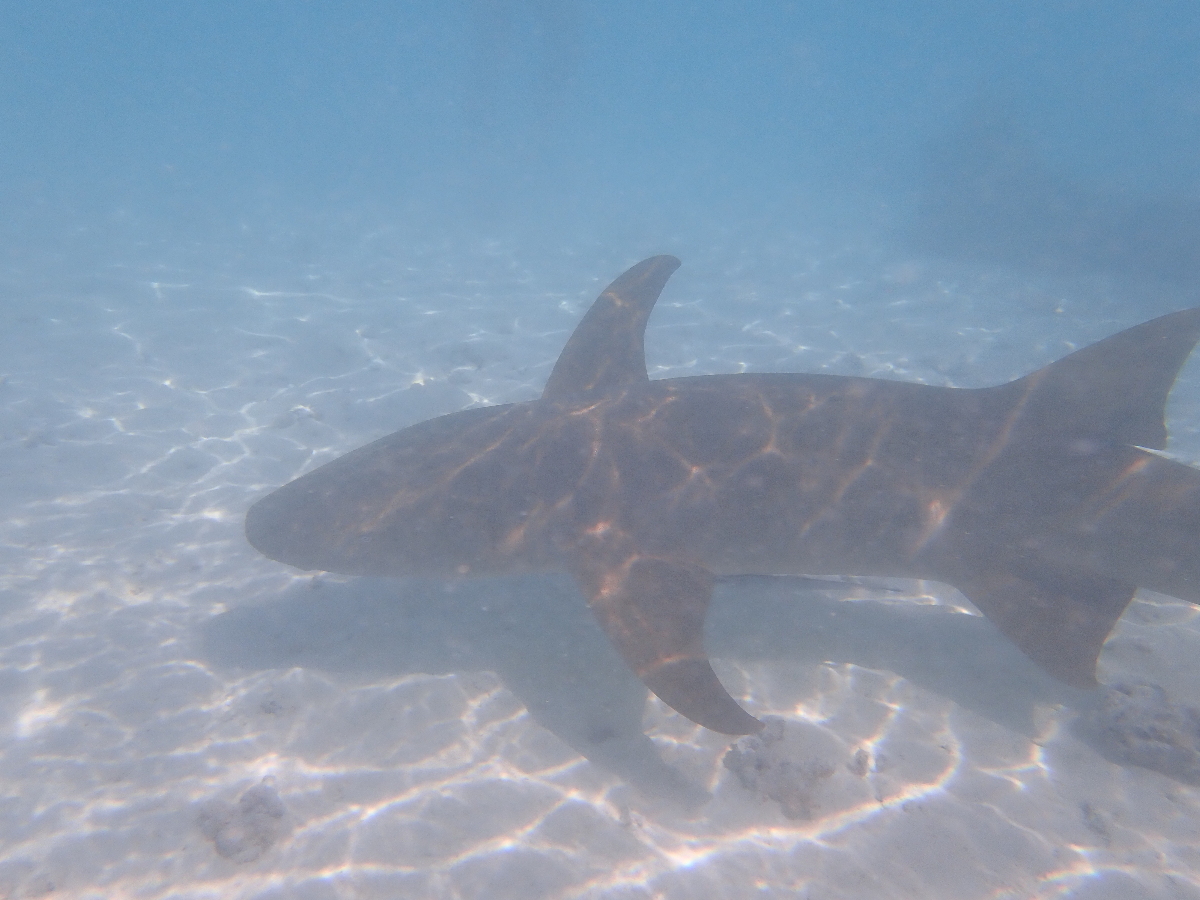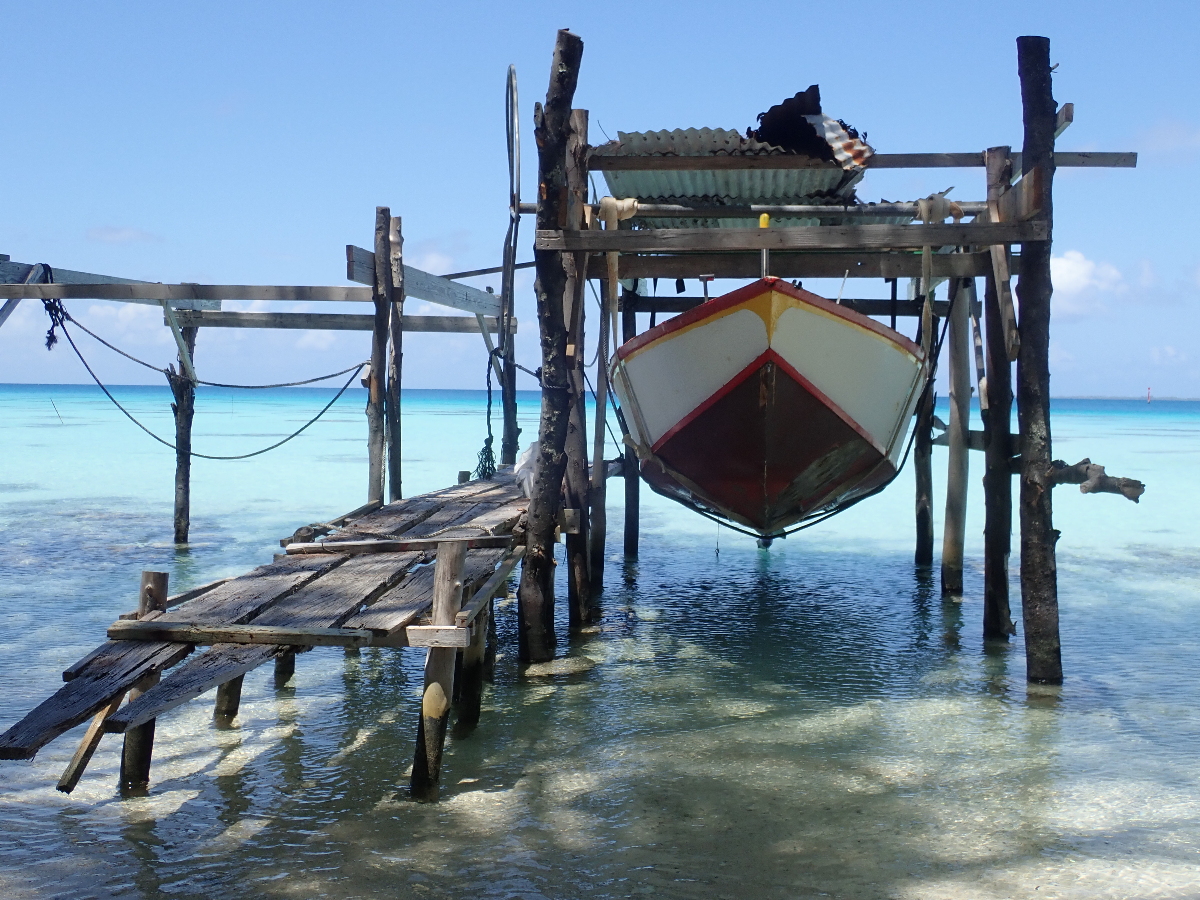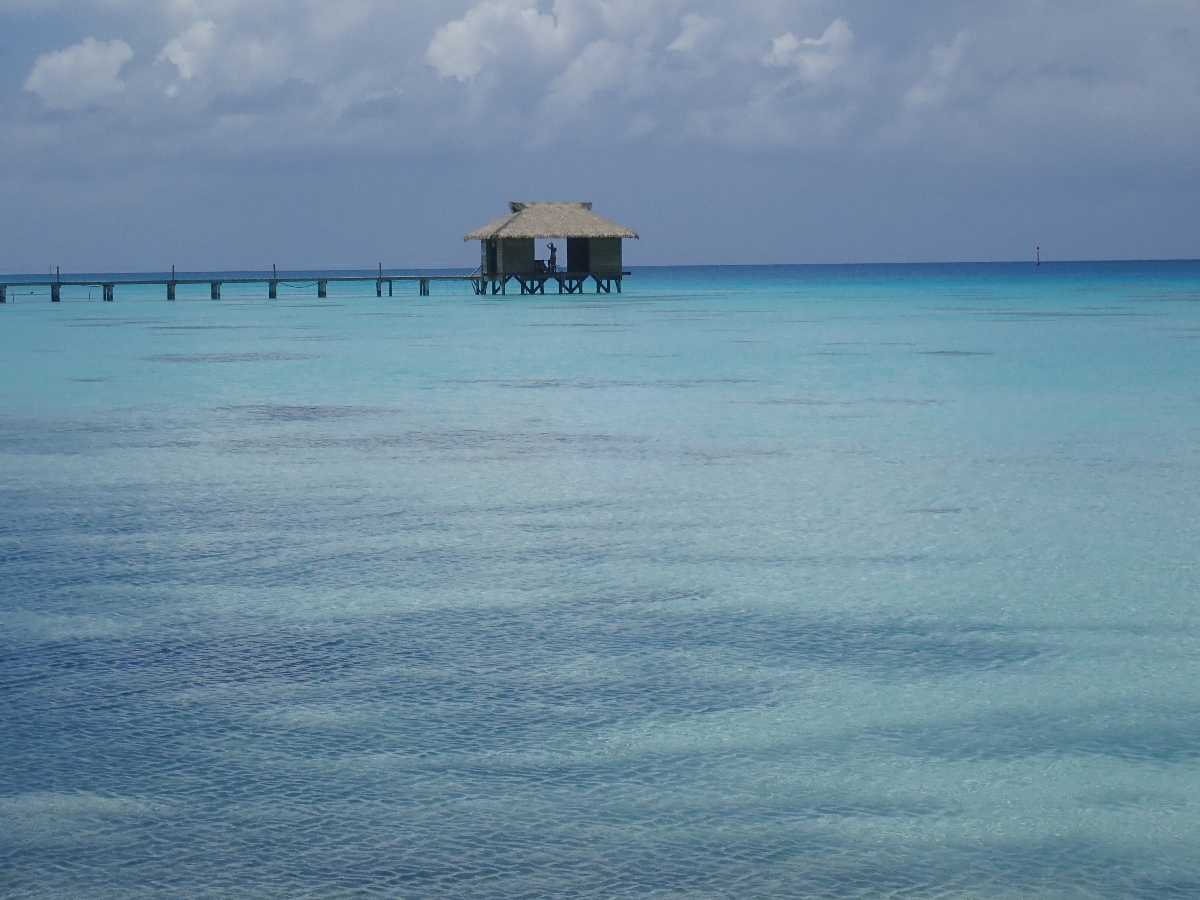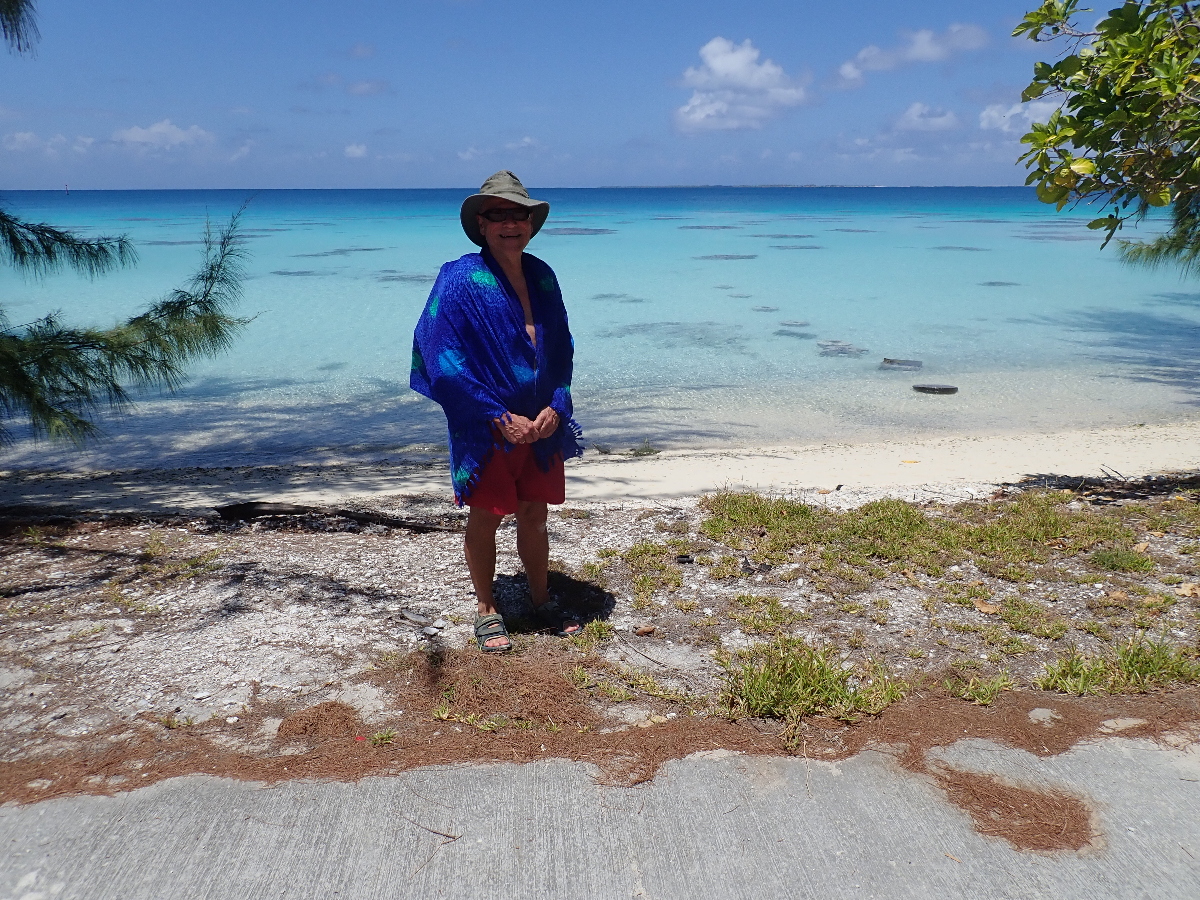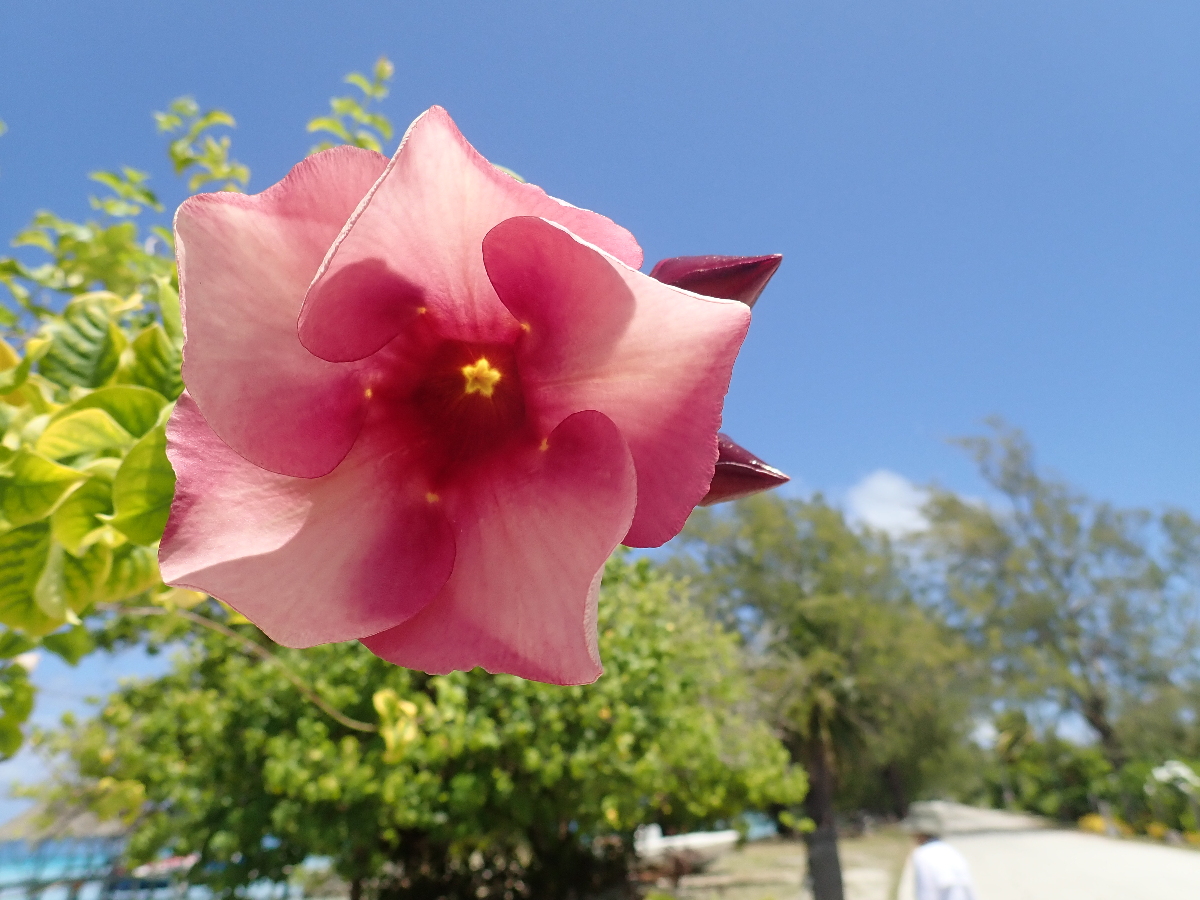 Next stop is the Marquesas Islands, takes a full day at sea to get there.