It is now Sunday night and we had motored from Marina Cay south to the gap. Up alongside Little Camanoe and over to Guana Island. Then SW'ish to the bottom and Monkey Point for some snorkeling, found a day mooring ball and tied up. Mark took the dingy over to the beach and dropped all the snorkelers off for a bit of fun.
As we left a boat flying the South African flag pulled in. Wow, wonder who they are as we motored out and up to Muskmellon bay with it's singular buoy about 30 feet from the rocky shore, then up & out to catch some good wind down to Cane Garden Bay.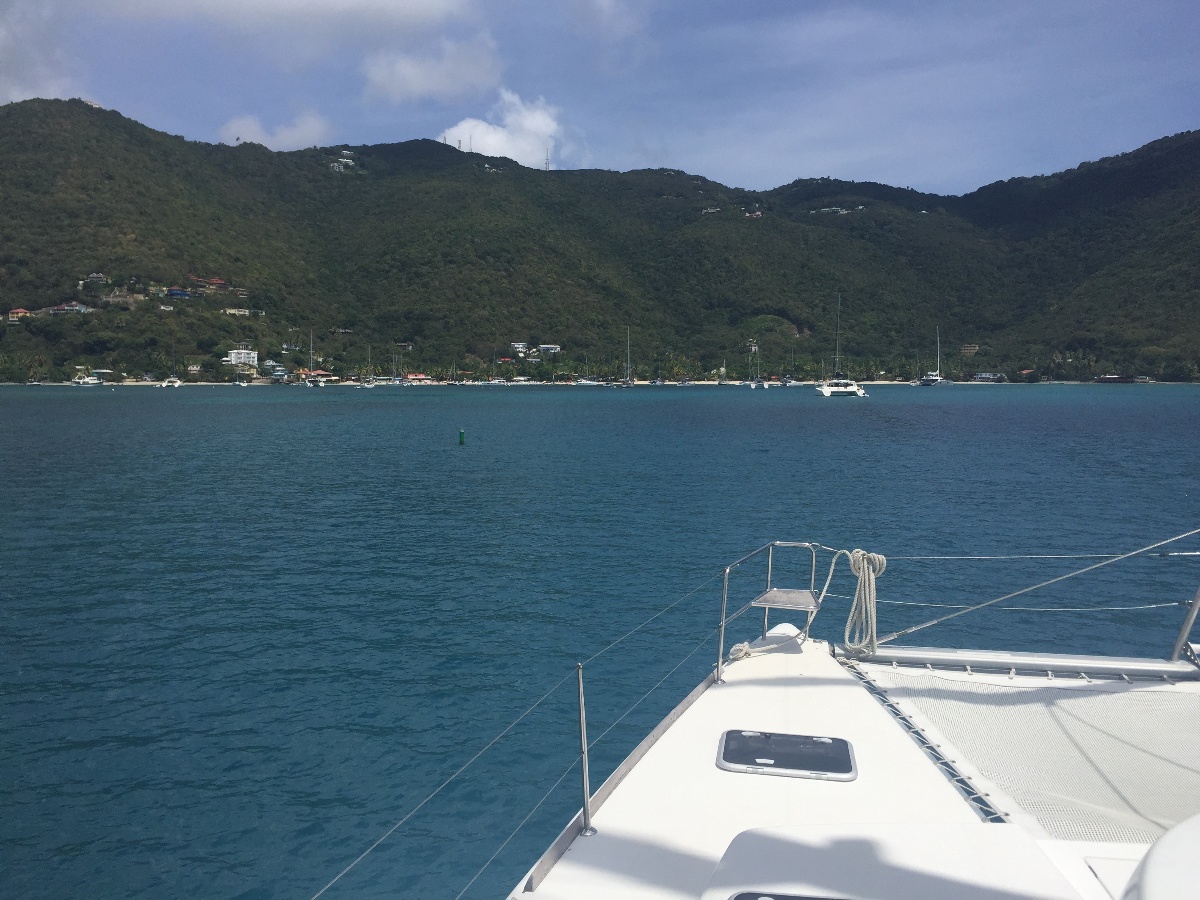 After walking the drowsy main street along the shore Mark suggested we go over to Myett's to hear some live music and happy hour. Had to bide our time til happy hour started and the girls went shopping as the guy's downed a couple of Red Stripes at the bar. Somewhere around the end of the third round of happy hour of rum and ginger beer Andre wanders up to the bar to inquire as to the cost of the drinks. He was immediately flanked by two blond chicks wanting to order a round.
"You from South Africa?", the one asks. "Cape Town" I answer and thereafter it's as if we had grown up across the street from one another. They were from Mossel Bay, about 250 miles up the coast, and cruising the islands as any sane person would do. These chance meetings are not planned, they happen because you're out there exploring, taking risk and havering fun.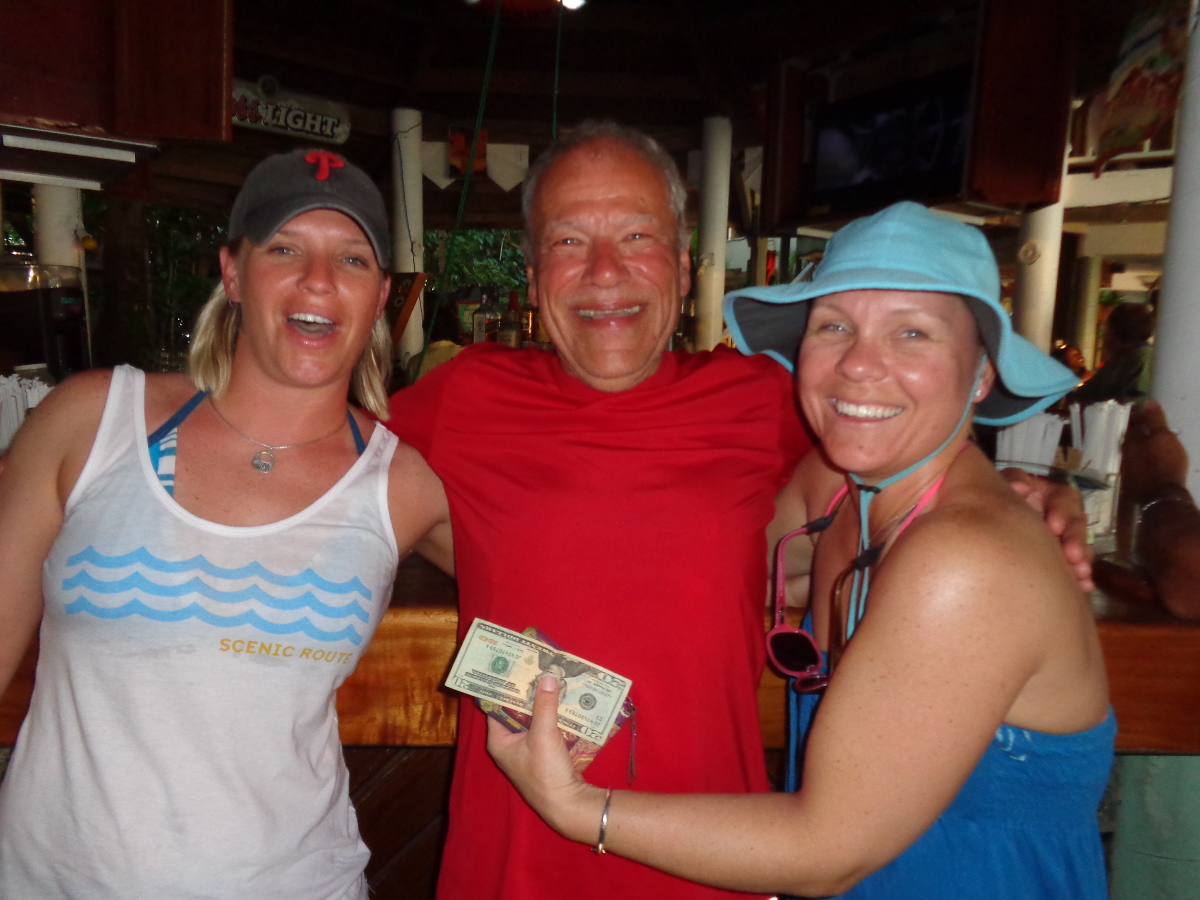 "Come, you have meet our dad", who was outside on the beach. I follow them out and up to a guy lying on the sand facing away from me. "Wat maak jy hierso, man!". He jumps up exclaiming "Yislaak" and we chat as if we were friends, just never introduced until now. His name is Bill and his wife is Lyla.  I get chastised by the daughters for not dropping in for drinks on seeing the SA colours at Monkey Point. Then it's mixing & mingling with our Irish, Australian and American crew and we're blood siblings forever. Bumped into each other again on the dingy dock as we clamber aboard our respective dinghy's and head out for our boats.
Life is good!