Monday is a leisurely motor across the water to Long Bay which is  nestled between Jost Van Dyke and Little JVD to it's east. It is not so busy here and we catch a ball to secure our mooring for the night. We dingy over to Foxy's Taboo but before we succumb to the next mixed rum drink we have a little excursion to find The Bubbling Pool located nearby.
It's not far but as soon as you leave the water it seems to heat up and ground underneath our feet is sandy and dry.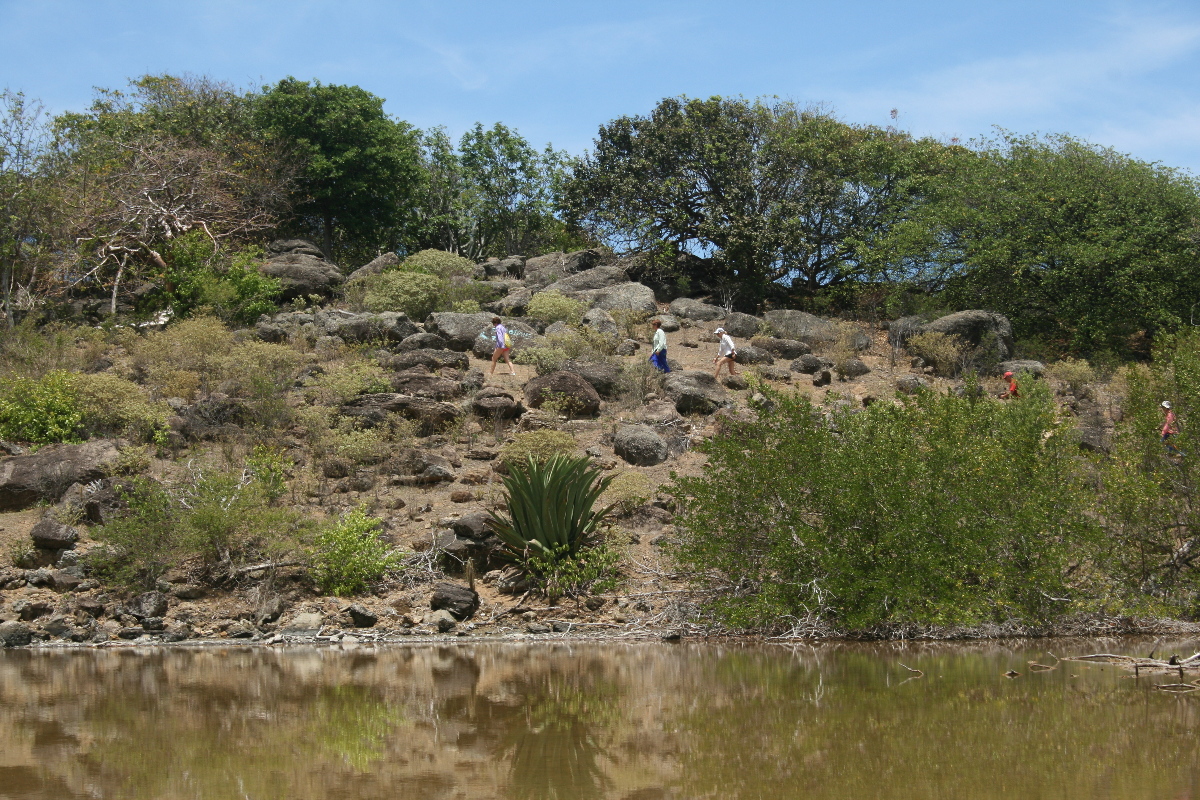 Around the corner is the pool, open to the sea via a jumbled break in the rocky coastline. Not that bubbly today but we join the others and offer ourselves up to sacrifice for the next unexpected wave to rush through.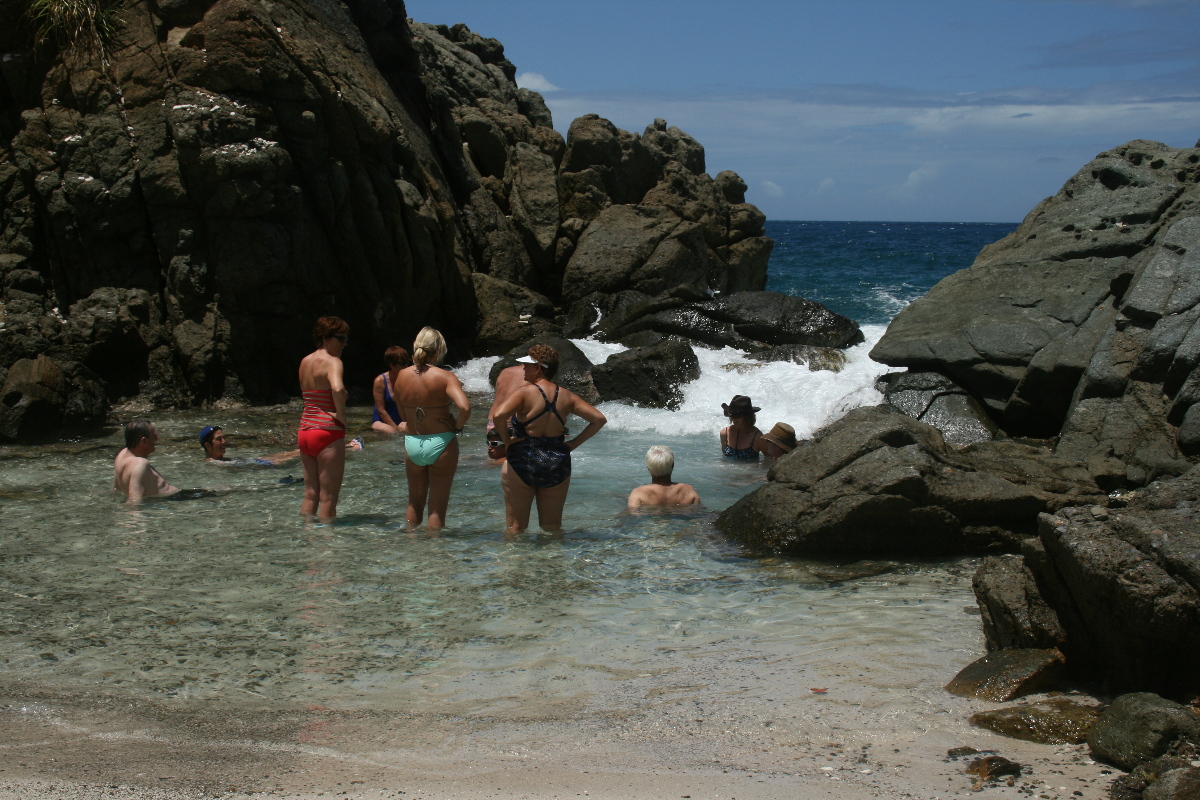 On the way back we get a nice view of the moored cats in Long Bay with the island of Tortola as a backdrop.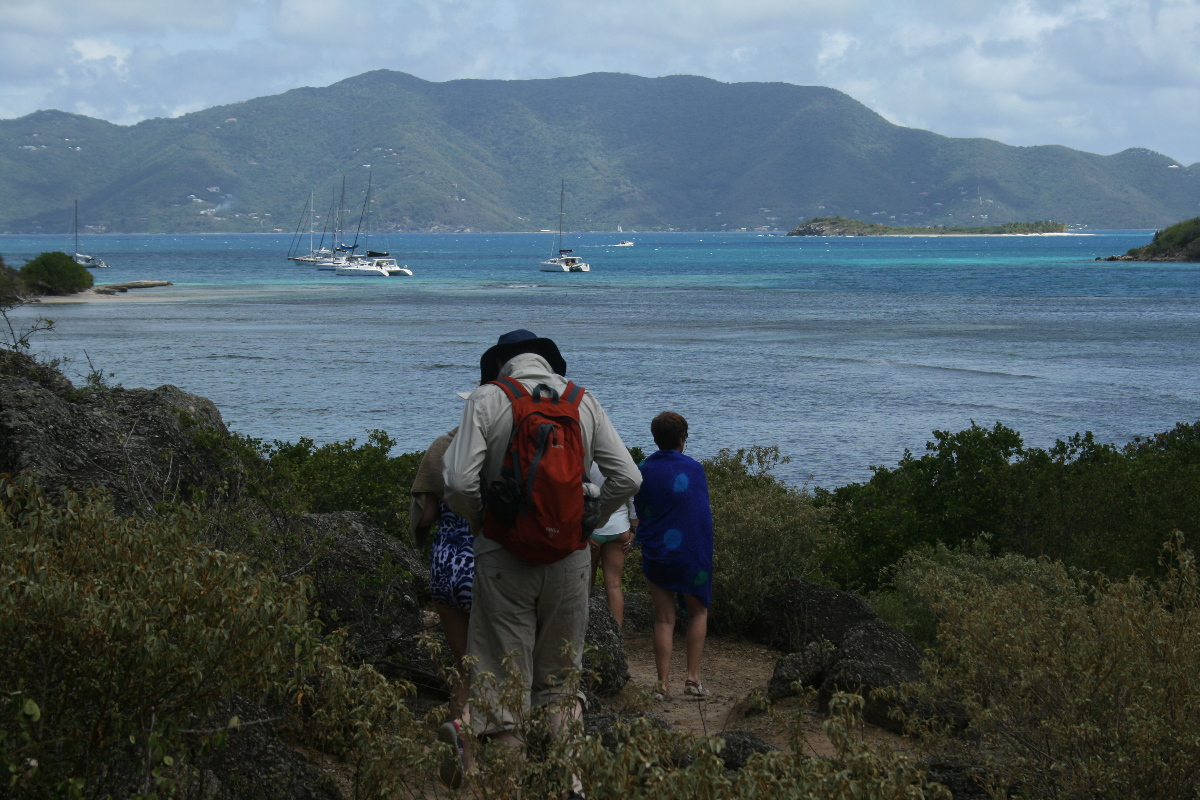 Around the corner to the left is B-Line pub where we are the only patrons and I get Rose to pose behind the bar. On the beach we play the game of Cornhole or Bean Bag Toss with some of us looking like pro's.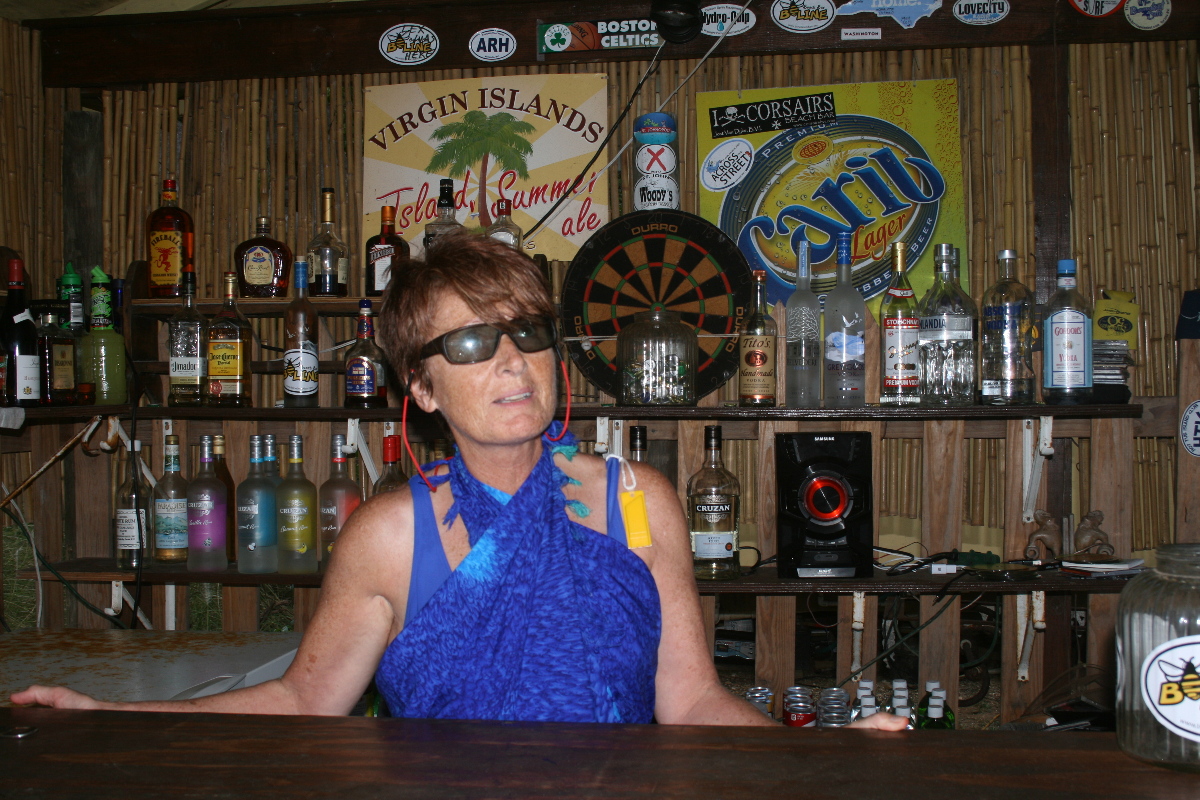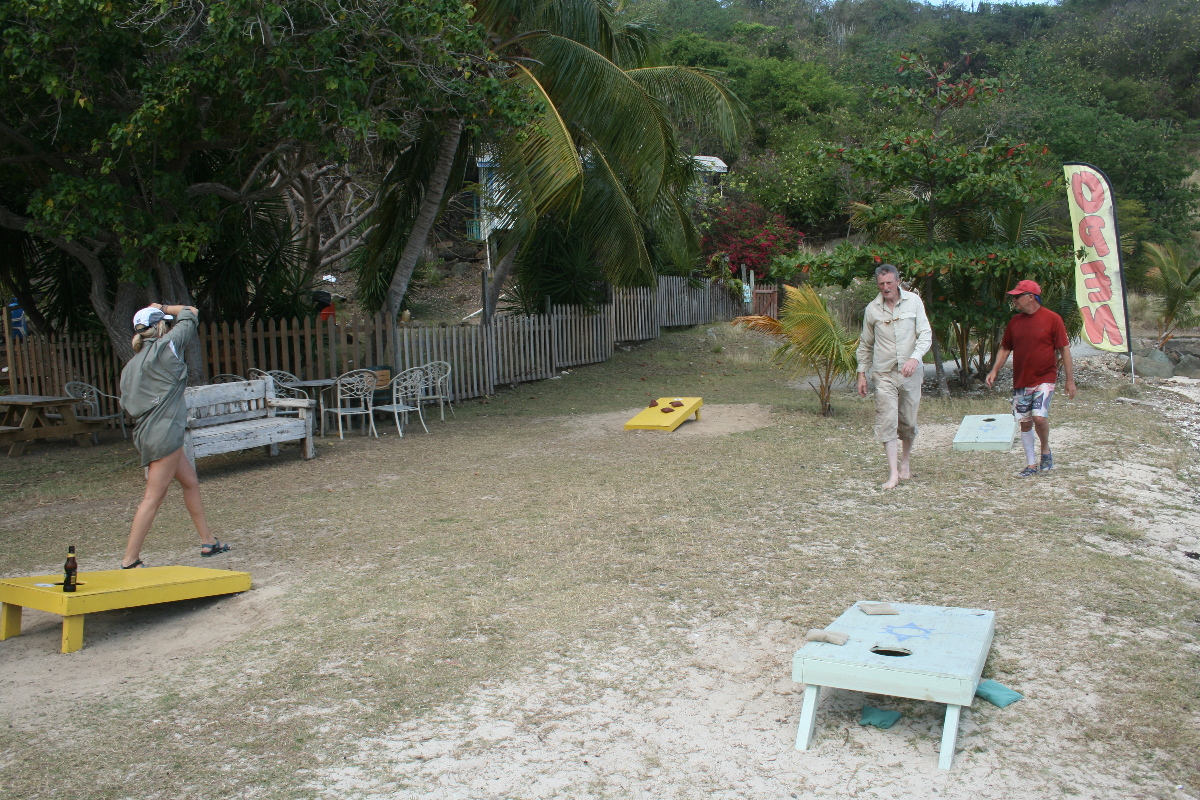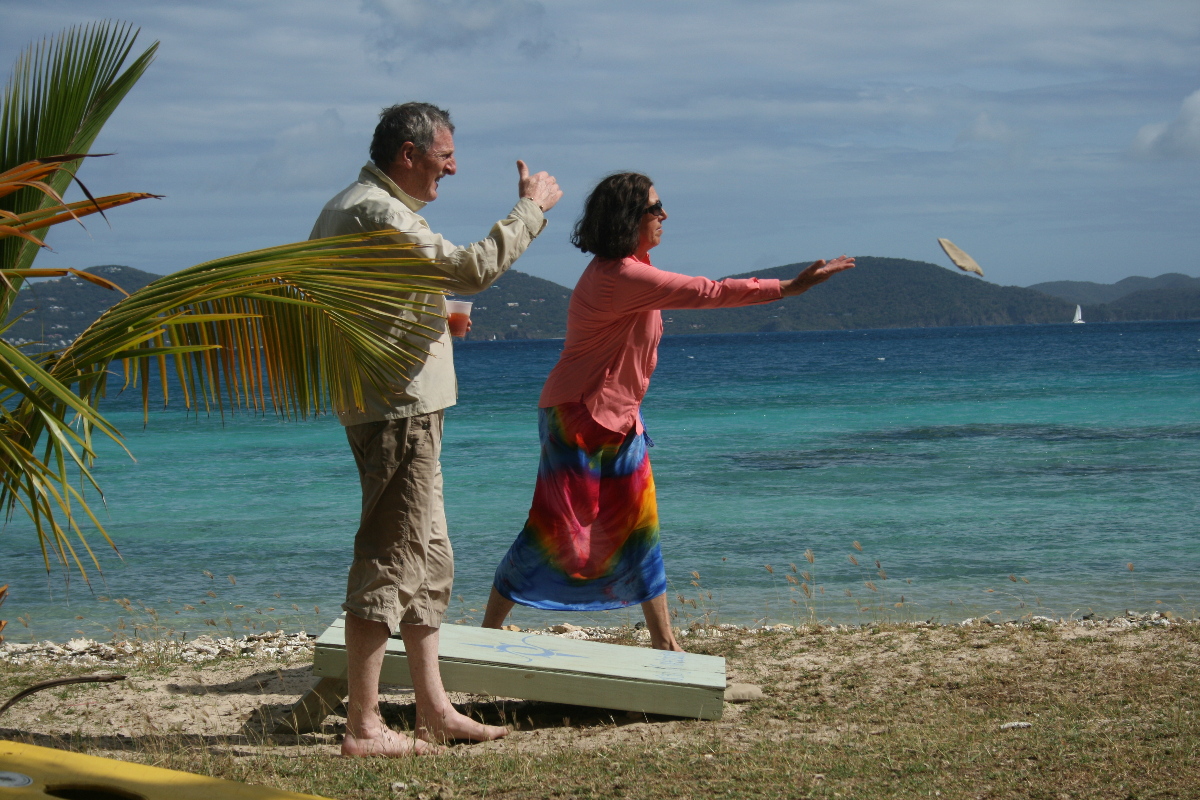 Next morning while having our morning coffee aboard  Cat Napped Jerry & I bounce around as to where to spend the next few nights. Haven't been back to Foxy's in Great Harbor for a long so why don't we visit and catch up. Cast off and slowly motor out as we all gaze back at good times had.
Great Harbor is about half full as we slide in and pick a prime ball. Thereafter the entertainment is watching others come in and speculate what they plan to do and what level of entertainment they will provide. I'm talking of the delicate art of mooring and co-ordination between the skipper behind the helm and the dude over the bow with the boat hook who plans to hook the mooring pennant on the first pass.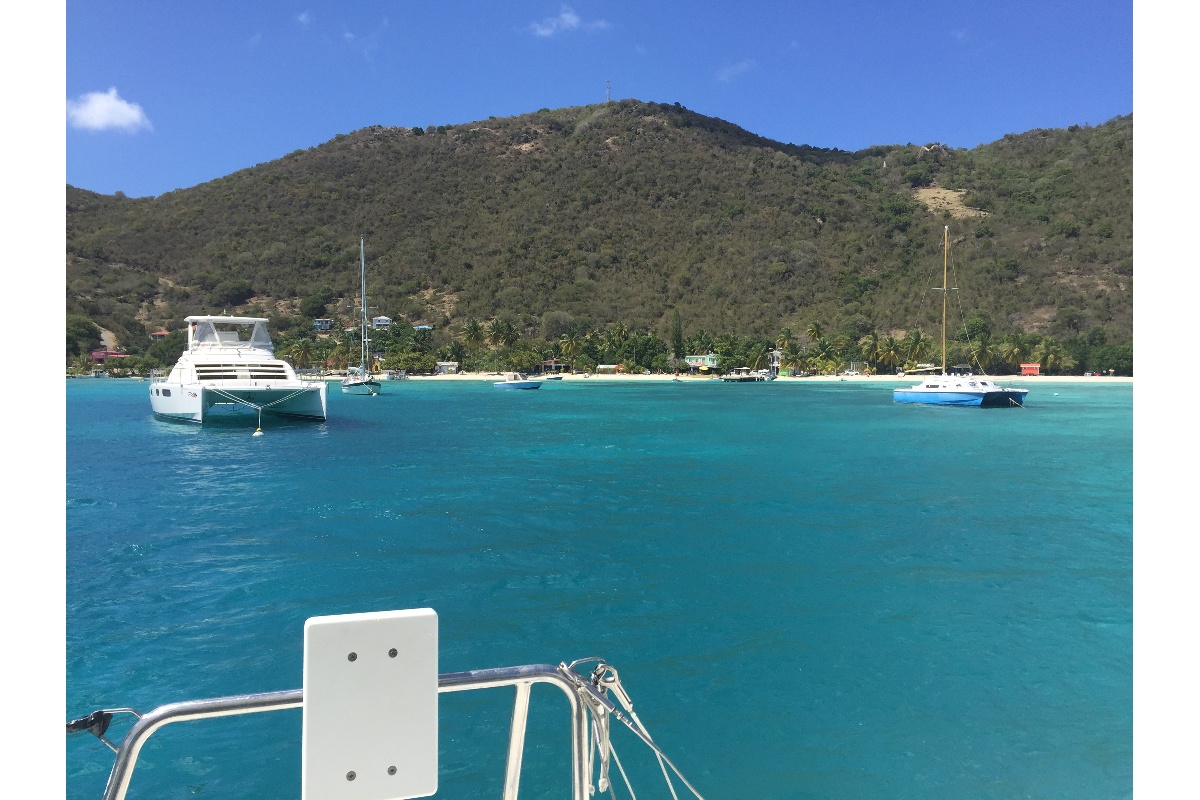 Now I was not present when Mark entered Foxy's but have the following on good accord.
Foxy's has a dingy dock over in the right hand corner of the bay which Mark and his dingy load head for and tie up. Mark heads over to the characteristic open air roof adorned with paraphernalia from all over. He spies someone wearing a St Kilda Football Club shirt from down under and throws a: "I'm a Blues fan. Where are you from?". "Sorrento" Steve replies. Mark's brain spins as he knows there is more than one Sorrento. "Perth?" – No, "Italy?" – No, the peninsular he replies. "You're kidding me! That's where I grew up" Mark blurts out.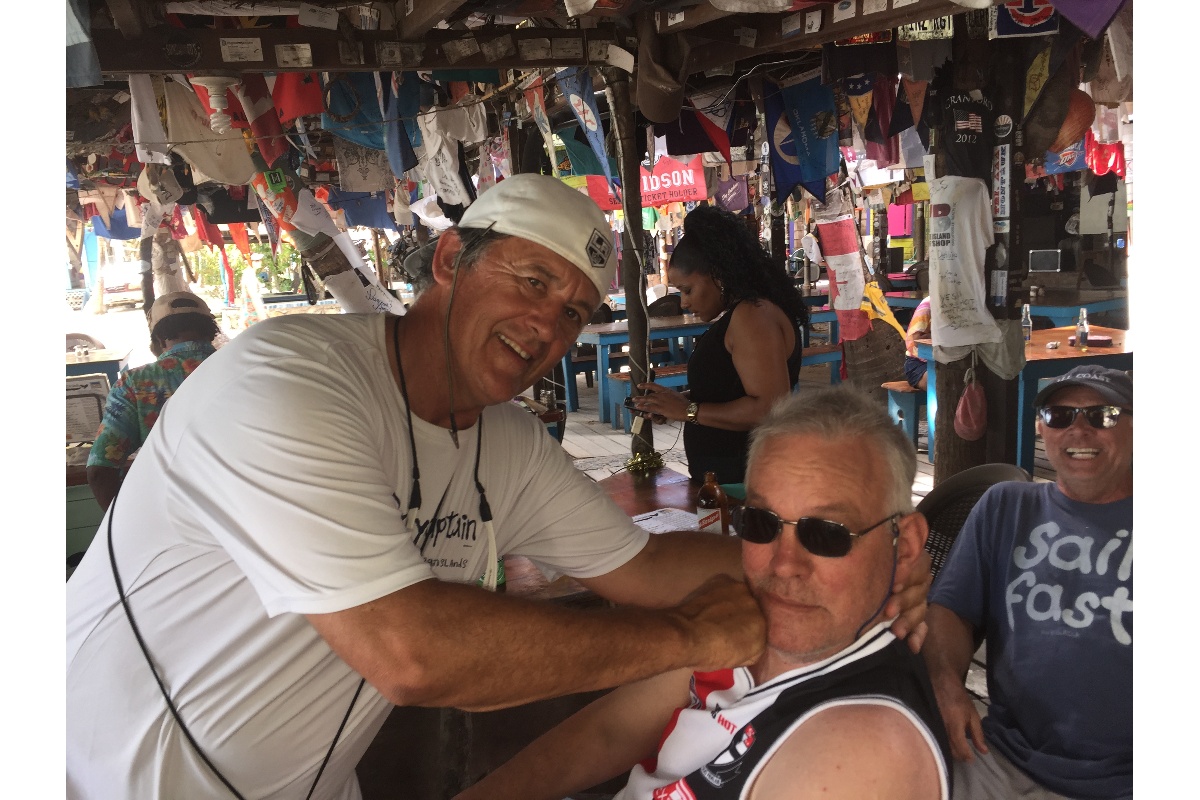 You have to have gone through one of these chanced meetings between far off locals that cross paths on some unique inconsequential Caribbean port of call. The atmosphere is charged beyond comprehension as you both explore each others minds, like tentative lovers as they perform the ritual dance. Steve, who is for now Marks bosom buddy, furthers the bonding as he tells him that the renowned Foxy is married to Tessa, a local out of that same Sorrento Peninsular. "Tessa who?" Webb. "No shit. John Webb's daughter? I used to work for John". Mark is amazed and gets to meet Foxy but unfortunately Tessa was not on the island today.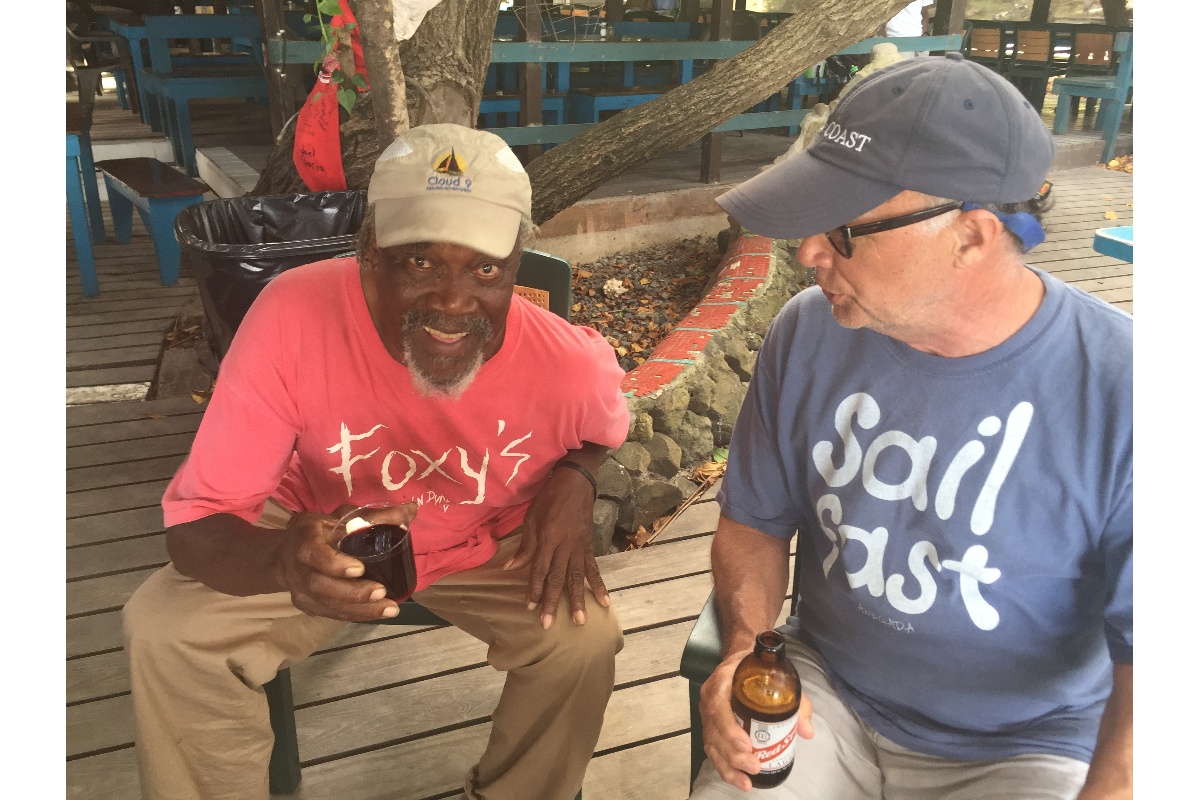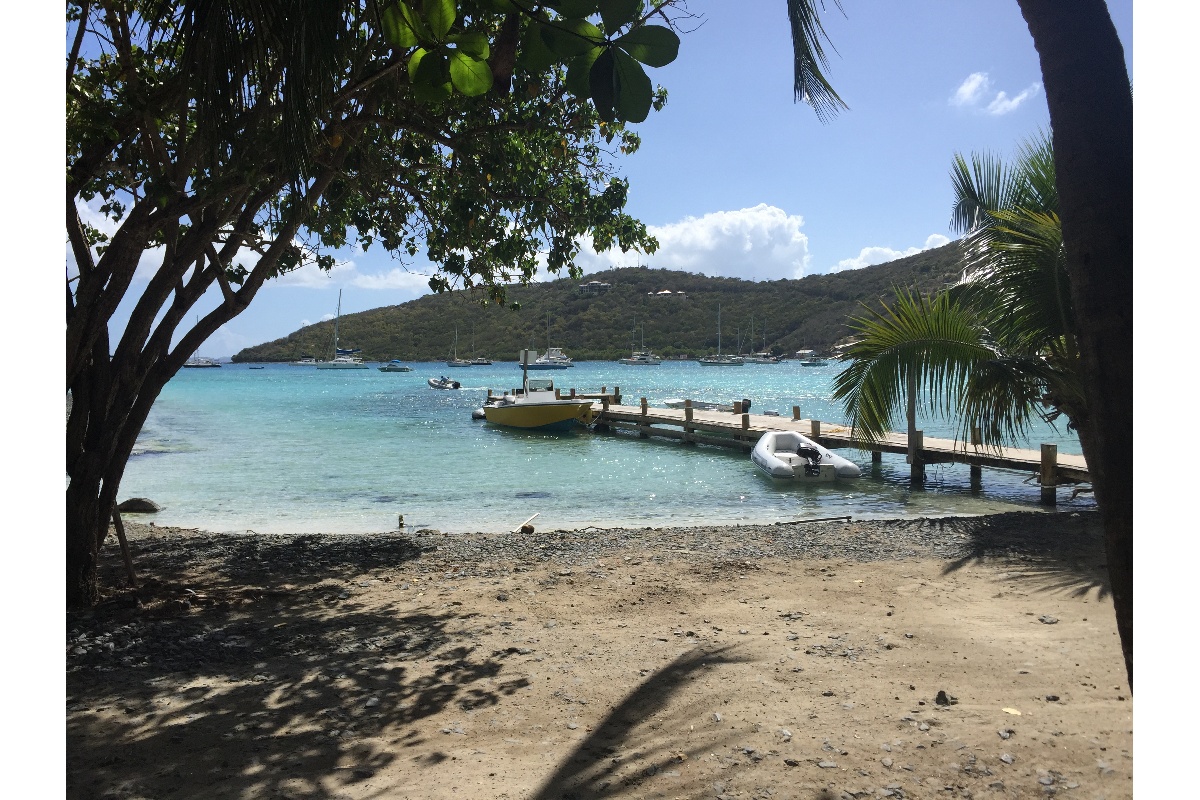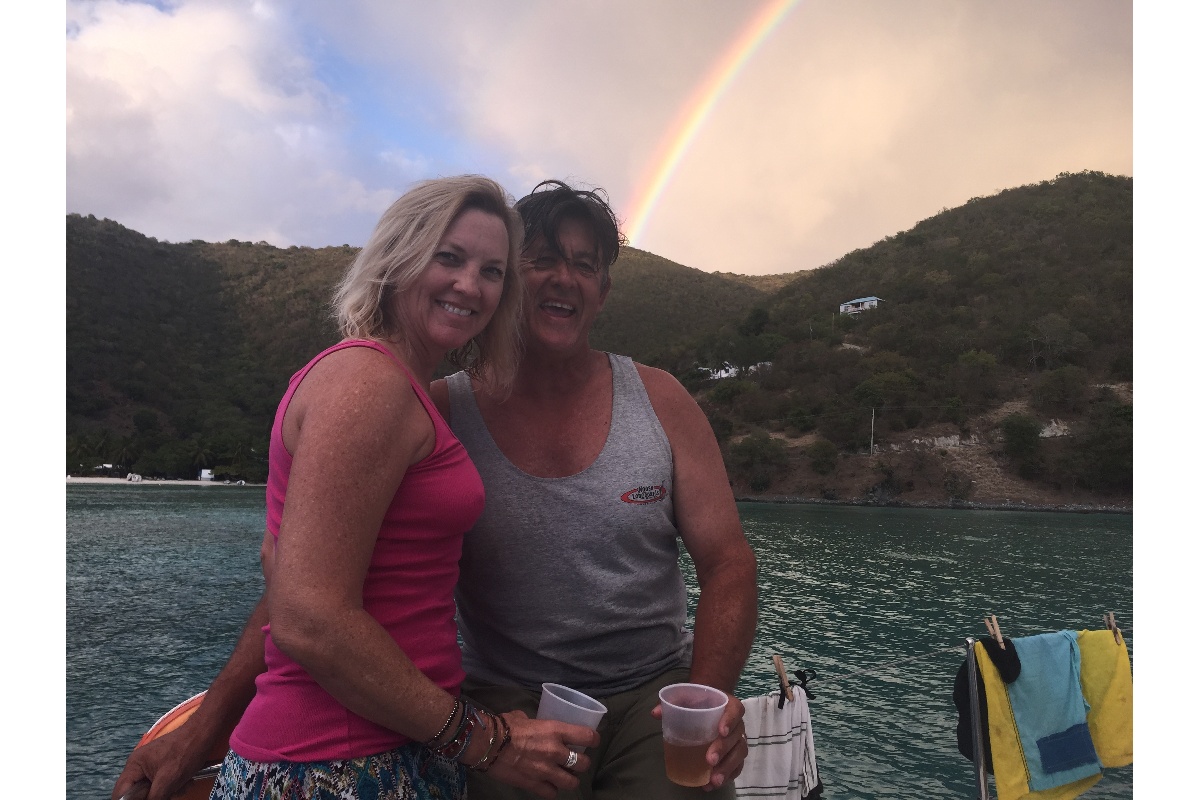 And for us, Foxy's will always be a great story to tell.