Friday was our "Anegada" day and we had reserved a truck for 8 for 10 am from Dean Wheatley. We were ashore early and bided our time at Potters checking out the views and applying sunscreen. 10 am sharp Henrietta rolls up in a modified Dodge and we're good to go. First stop was Flash of Beauty over at Loblolly Bay where we did our first snorkeling and then mellowed out in the shallows.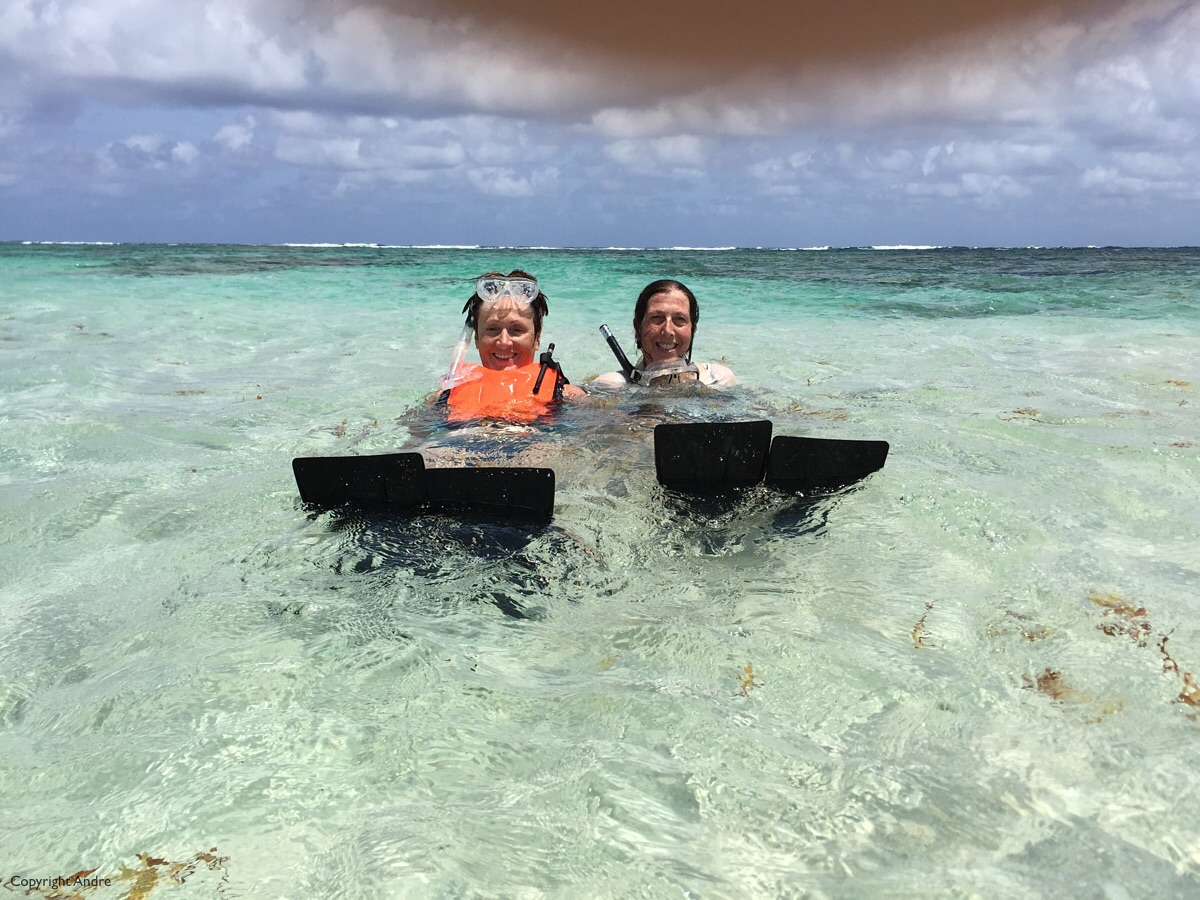 As we were leaving for the next snorkeling site Sue looks up and says: "Oh my God, it's the end of the world. Look up at the ring around the sun." One of the best halo's we'd ever seen and  it even had a double outer ring (not seen in the photo).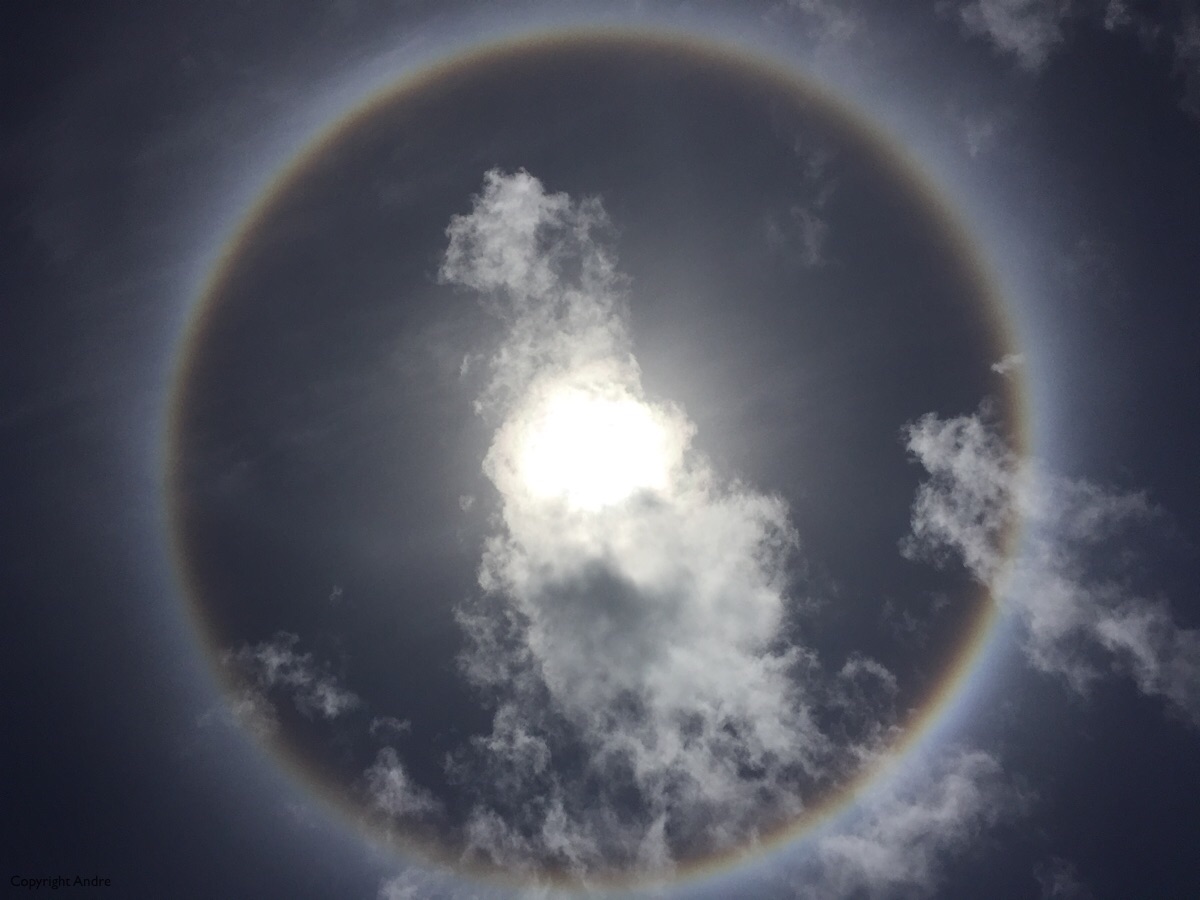 Backside view of our wheels on the island, I was up front with Rose piloting a US right hand drive on a LEFT hand drive island.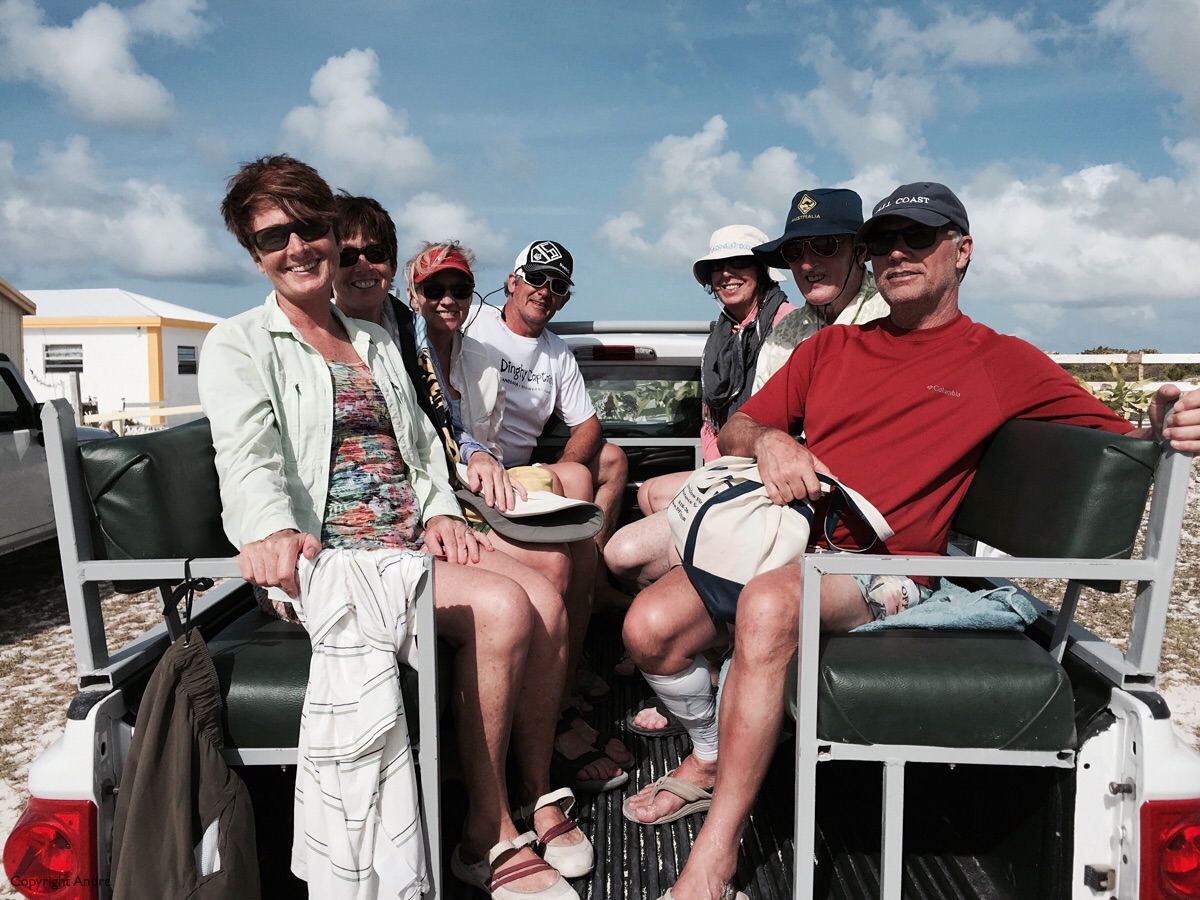 After a stop at Bamboo for a snorkel & lunch we bumped over to Cows Wreck for drinks at a fantastic location right on the beach. Me, personally, could have spent a few days on that beach just basking in the wonderfulness of it all.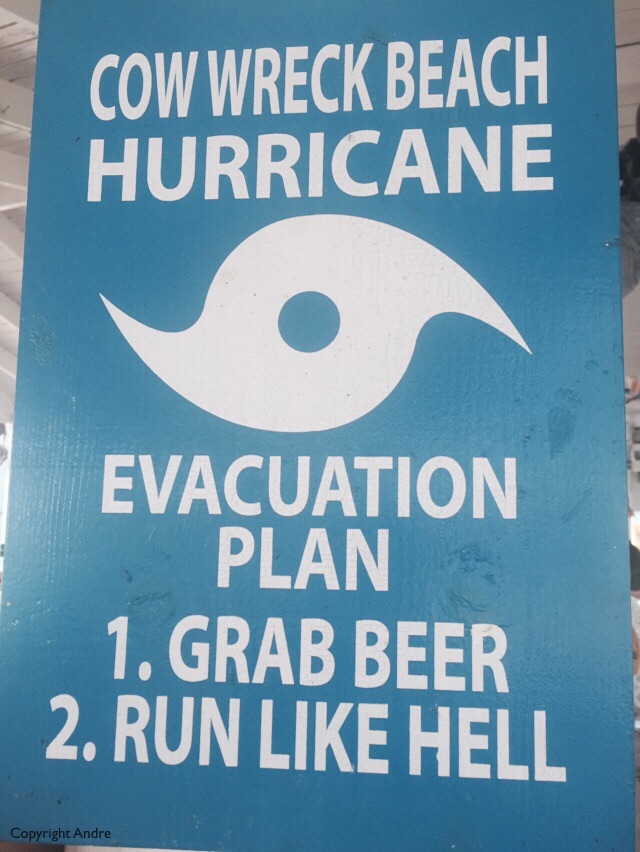 Love the take on the Tsunami Evacuation signs.
Man, it can't get any better than this.
Couldn't believe my eyes when we glanced over at our neighbor and saw him in the dingy, in full spandex cycling regalia, with a road bike, heading off to shore for a ride on the islands dusty dirt roads. Man, it's a fun world!
Next day, Saturday we sailed back down to Marina Cay where we wanted to watch the sunset from their happy hour hill top bar and do some laundry.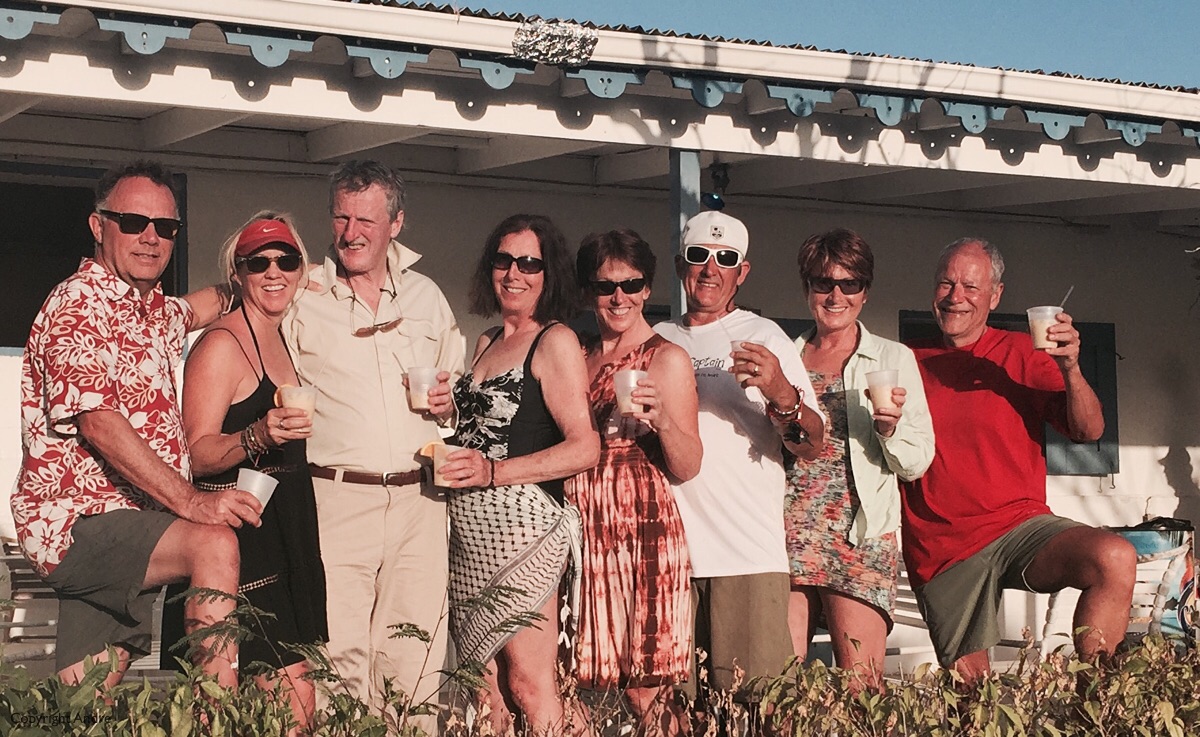 A young couple offered to take our photo and we dragged him to numerous spots to get a few good sunset shots -Thank You.