A niece is getting married in Ireland and someone else suggested: "Why not a cycling tour of Provence?" and so a trip was born. I was tasked with coming up with a suitable bike tour and started to narrow down the Google results page. Rose & I had enjoyed a "self-supported" ride in Tuscany a few years ago and that's what I told the others I would look for.
Settled on an 8 day tour from Cyclomundo based in France. The gist that suits my sweet spot is that it is self-supported, so you can pick whatever dates you want and ride as you please. They provide route options with maps etc and you are free to start at whatever time you wish, ride fast, slow or stop as often as you want. We also added in an extra day and stretched the 6 days of riding to 7 simply to stretch it out. Cyclomundo also arranged all the hotels, usually nice bed & breakfast types and you know that their breakfasts are a far cry from the coffee & danish style. They will also transfer our bags every day so we regard it as pure luxury. We also opted to rent bikes from then – less hassle and most probably a better bike than my aging Trek 5500 road bike.
We fly out this week to Dublin and then south to county Laois for the festivities and then on Sunday onward to CDG (Charles De Gaulle) airport and TGV train to Avignon where the ride starts.
Some of the planning and preparations:-
Bags.
I wanted something to carry-on, soft shelled for compressibility  and suited to European carriers that seem to have smaller dimensions (21.5″ x 15.5″ x 9.5″). We'll see how my choice works out.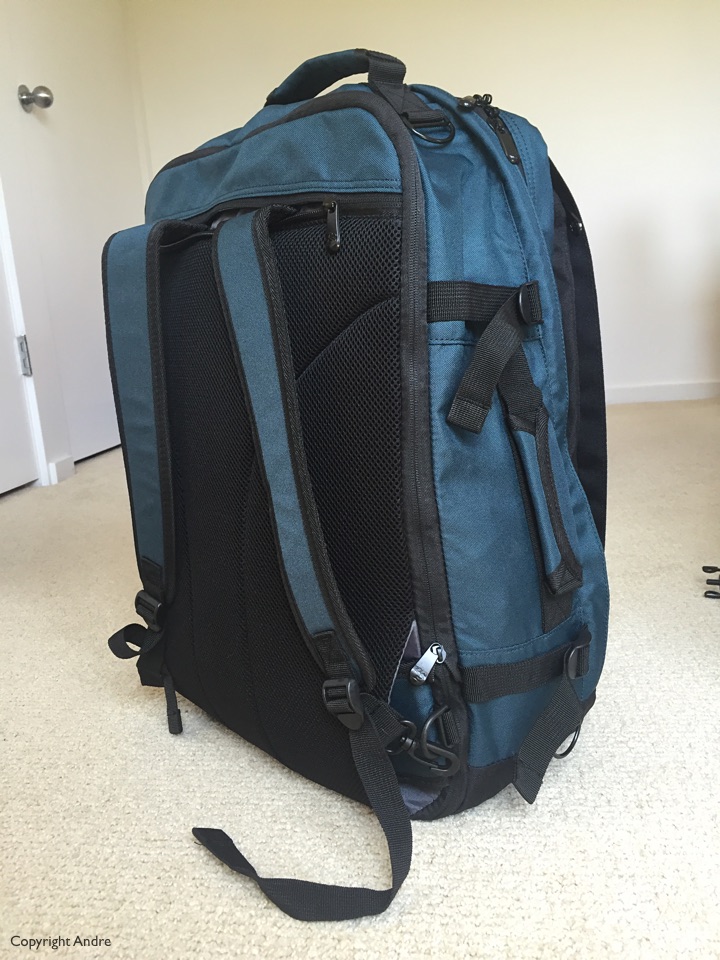 Part of the plan is to take a larger bag to Ireland and then leave it there with suits, shoes, etc for pickup on the way back and hop around Provence with the minimal.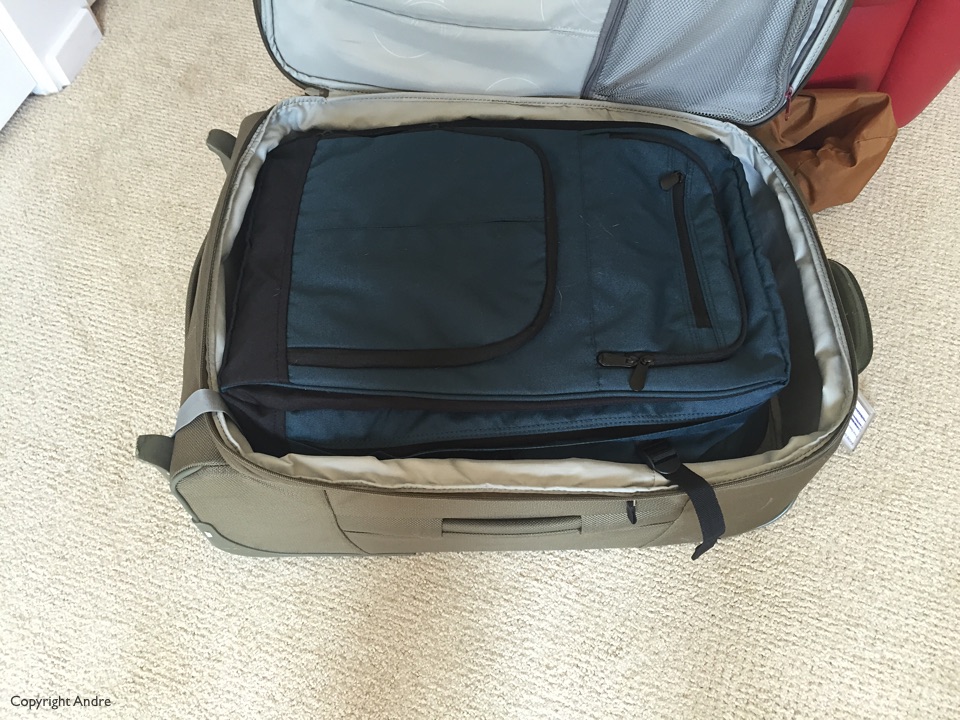 Camelbak's.
A few month ago we replaced our aging Camelbaks that we had used for mountain biking with nice new ones. They are still flashy & clean to look at so we will use them to carry our daytime goodies while riding. Good for stuffing a new T-Shirt or any other knickknacks we acquire along the days riding.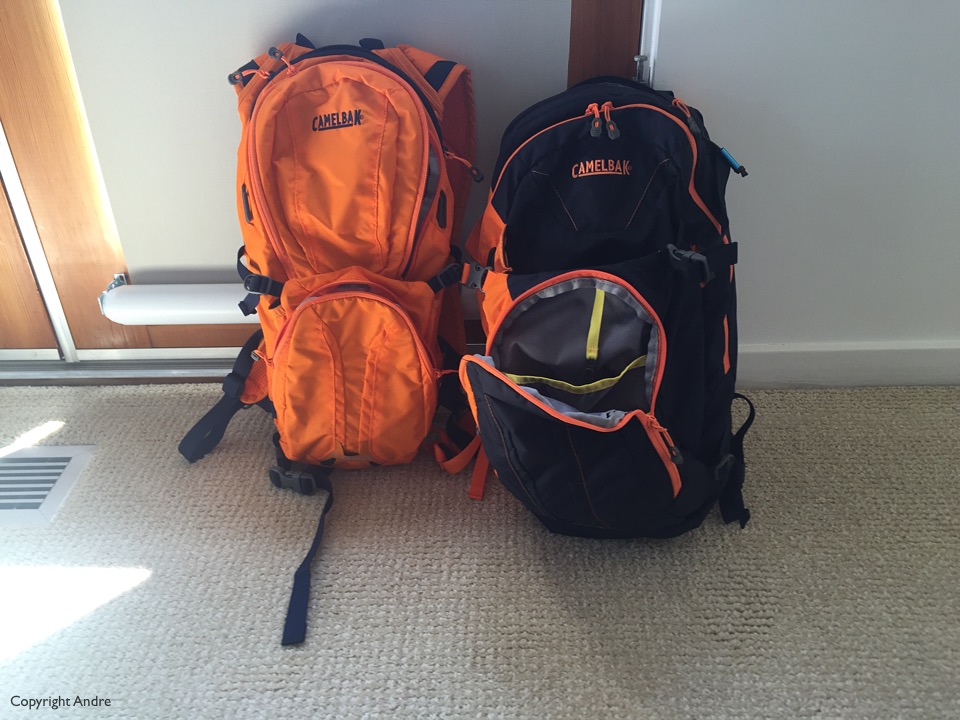 GPS.
My trusty Garmin Oregon 400 was becoming temperamental and stopped communicating with any computer. I talked to Garmin and the best they would offer is "Send us $100 and we will give you a reconditioned unit". The 400 is now 600 with a much enhanced screen interface. I picked the low end 600 model from Amazon for $300. Did not need an integrated camera (650) or the pre-loaded topo maps (650T). Now I love my Garmin for romping around the place and use it a lot to gather waypoints and tracks of places I want to explore. There is nothing like the assurity of the correct trailhead, trail junctions along the way when out on your bike and my downloaded waypoints give me that. As for maps, I'm told there are plenty of good quality topo's out there, some free and others for fee. For now I have my European street maps in it's micro-SD slot and will swap that out for more memory for downloaded maps later.
Trains.
As with lots of travel it was cheaper, more convenient for us to fly into CDG and catch the TGV down to Avignon. I was able to buy a "mini-group" of six tickets, yes there are six of us going, for a really good deal, more than 60% off if you book 90 days ahead. The caveat's are that they are only good on that train. We had better be on the platform and ready to go at 13HR55 else we can kiss our Euro's goodbye. Worth the risk as we have 90 minutes to deplane and find the TGV station undeneath terminal 2. The other caveat is TGV would not give me the actual ticket, I have to bring along my credit card, with chip, with PIN and retrieve the ticket at the station. Nothing like a bit of travel stress to keep me on my toes. We will see how it all goes.
One last topic, good old internet access.
Bought a DATA only plan from Cellhire for Rose's unlocked iPhone. We did something similar last year and it worked out fine. Time will tell for this one ……