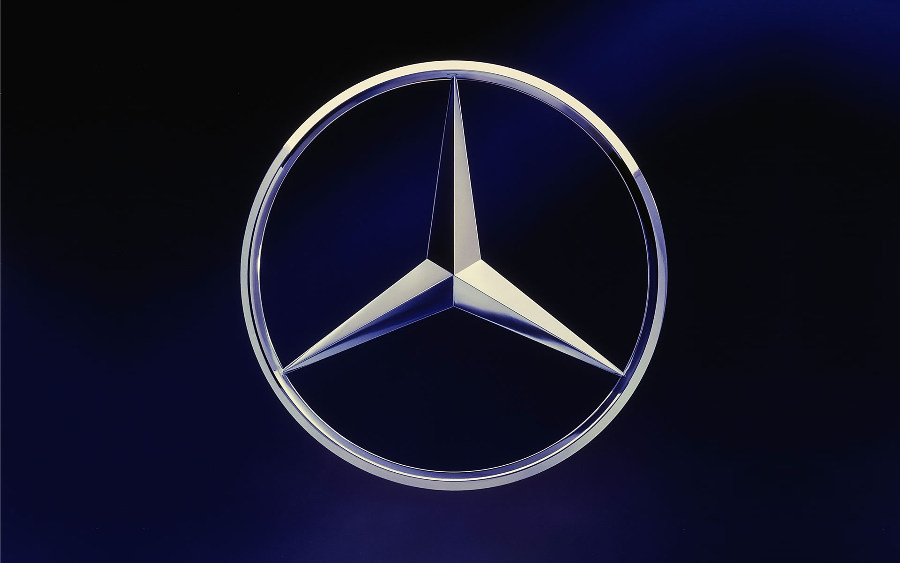 Our Navion RV is built on the Mercedes Sprinter chassis which has it's ups & downs and this, of course, is a "down" experience and I'll try to keep it brief.
Leaving our Butte Creek campsite it seemed awfully sluggish getting out to the main road and I attributed it to rough dirt roads but once on the paved surface it persisted and I then noticed the dreaded "check engine" light. This had happened before and I pulled over to stop & restart the engine to see if it clears it – Nope. Handbook says something about low fuel levels which makes no sense. Check under the hood but I can't tell what's right & what's wrong but something must be done so I call the dreaded dealer in Reno, about 100 miles to the south, and say I'm in dire need of a fixit. "Next appointment is Monday" says the service woman. It is now Friday late morning and I tell her "we're coming in" and hope they can look at it.
1 pm we roll in and she takes the usual info and tells me the diagnostic fee is $190. What can I do? They have me by the balls and I sign on the dotted line. "We can only look at it at 5 pm" she tells me and we settle down in their lounge, drink coffee and eavesdrop on the other clients idle chatter. 4:30, I'm ansy, and wander around past her cubicle. She indicates something is happening and I fear the worst, they know I'm far from home and will do almost anything to get back on the road again.
The technician found a loose clamp on one of the air intake hoses, fixed it, and it will only cost you the diagnostic fee. Relieved but thinking "it should never have come loose in the first place" we collect it and head back up Hwy 395 to Graeagle, our original destination.  Rose  thought we would be camping in the dealers parking lot and would never get to see the Gold Lakes basin which is where we were headed.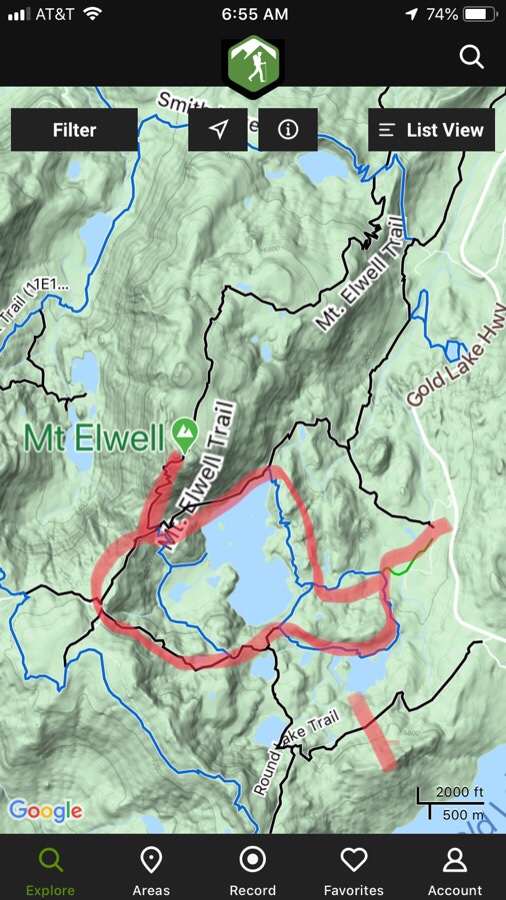 I was once here with friends and we tried to mountain bike on these trails which are best hiked on. That's what drew me back here. We're up relatively early and get to the trailhead soon after 9 am. On the screenshot above we hiked in from the right, went south past Big Bear Lake, then west up to the ridge and the peak to the north. Returned by going around the north end of Long Lake.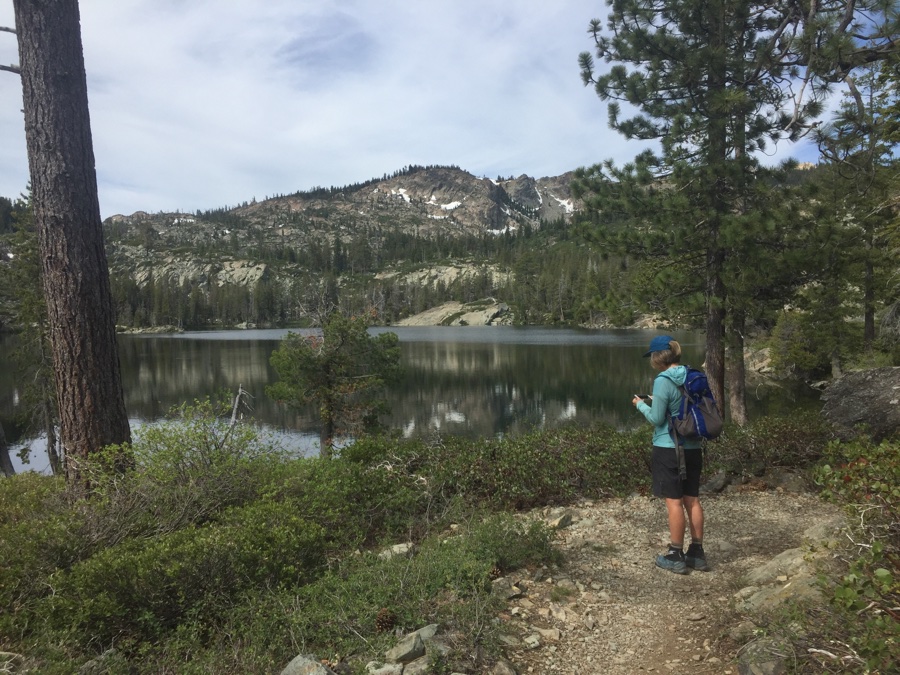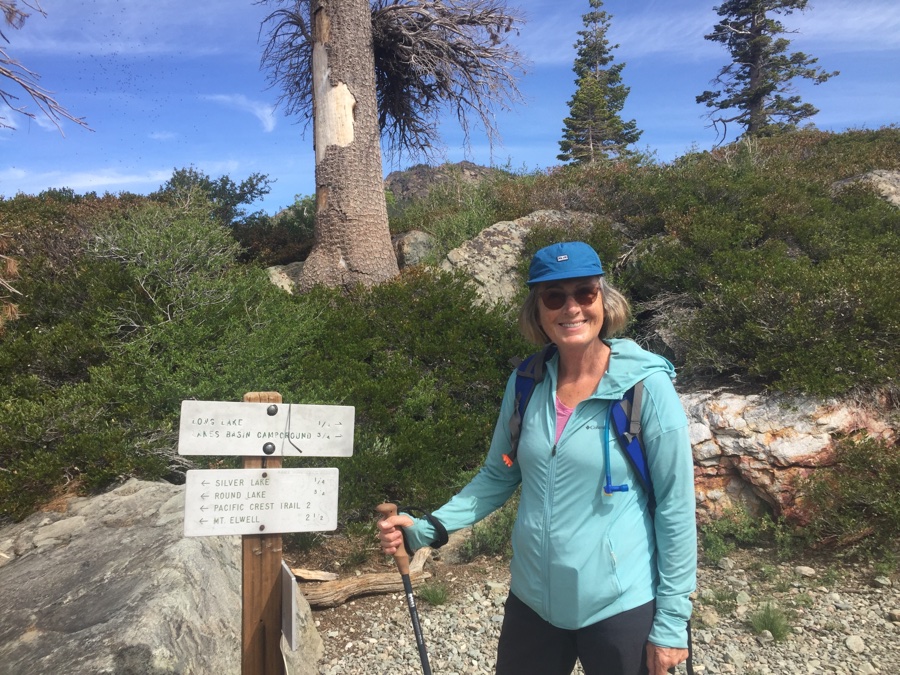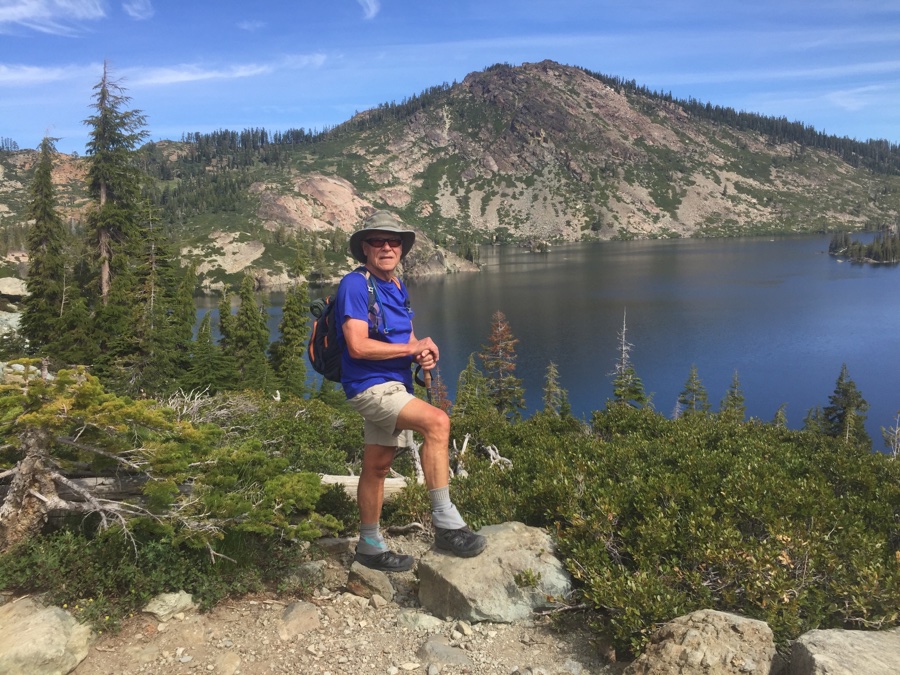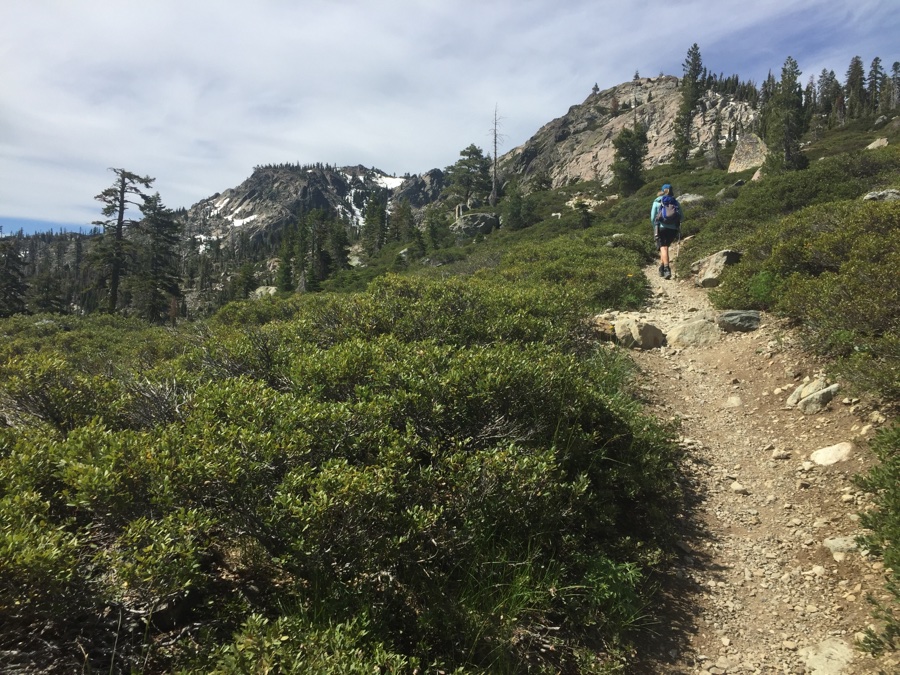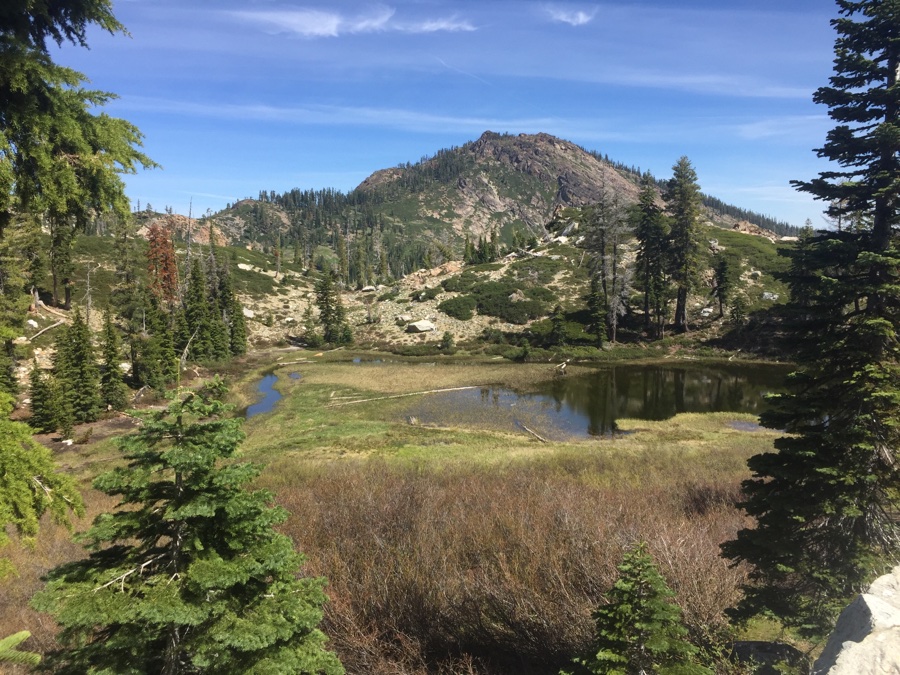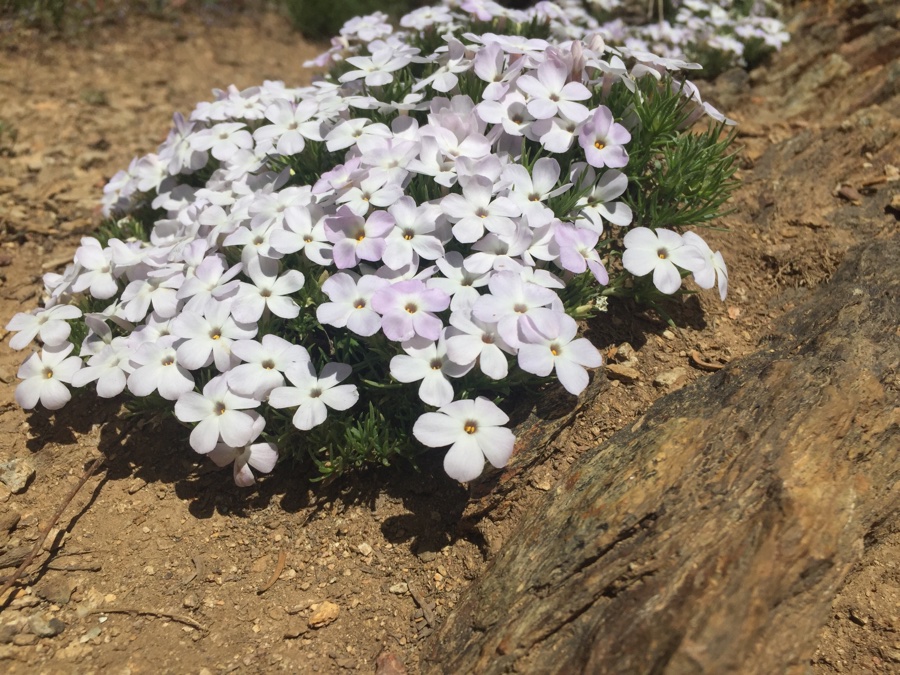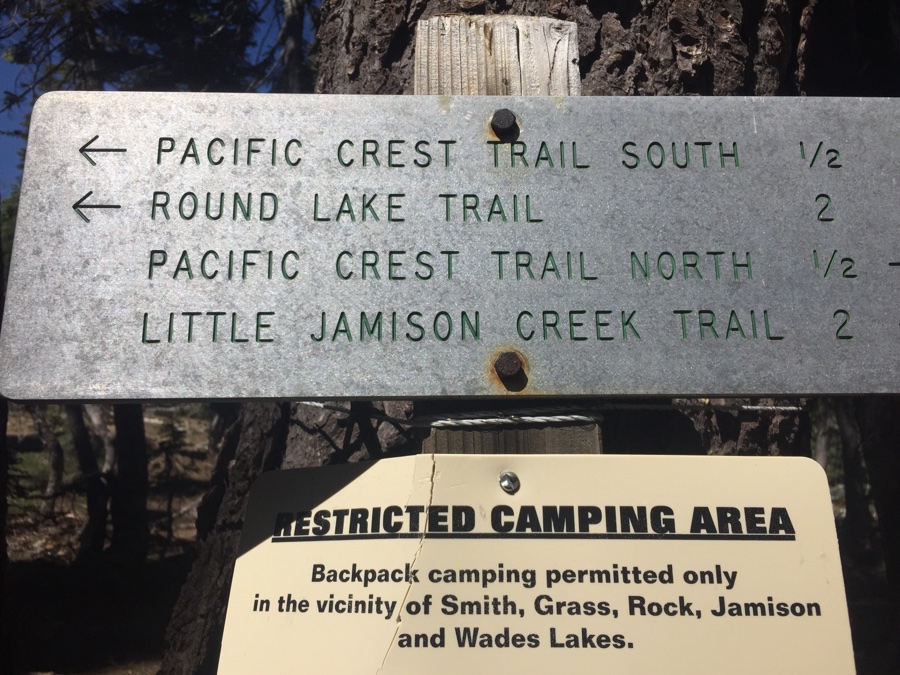 The hike in was really great, not many people around, pleasing views and nice in the cool of the day. Hiked along the Pacific Crest Trail for about 200 yards before branching off to summit the peak.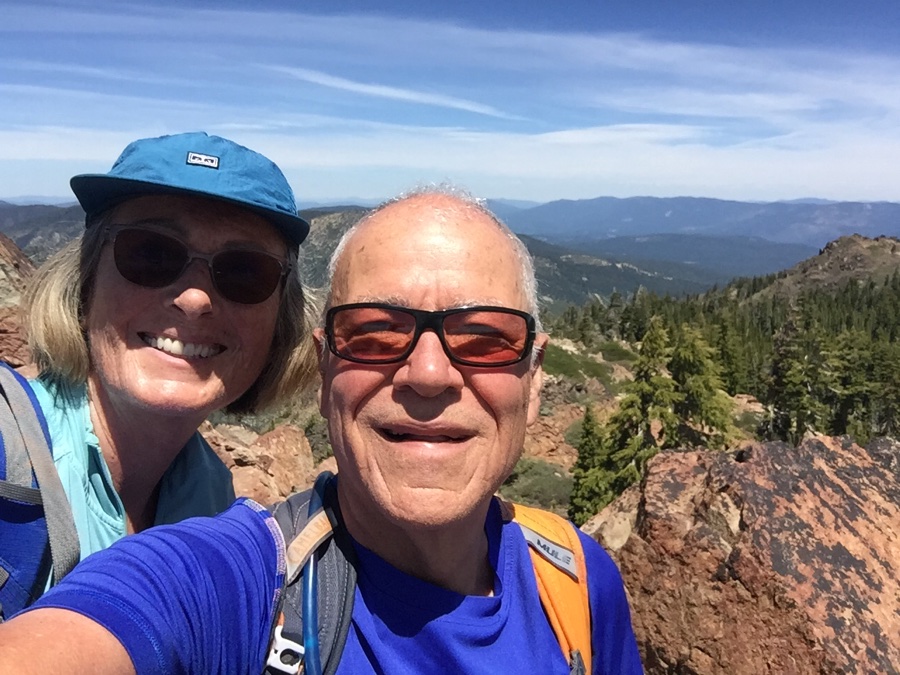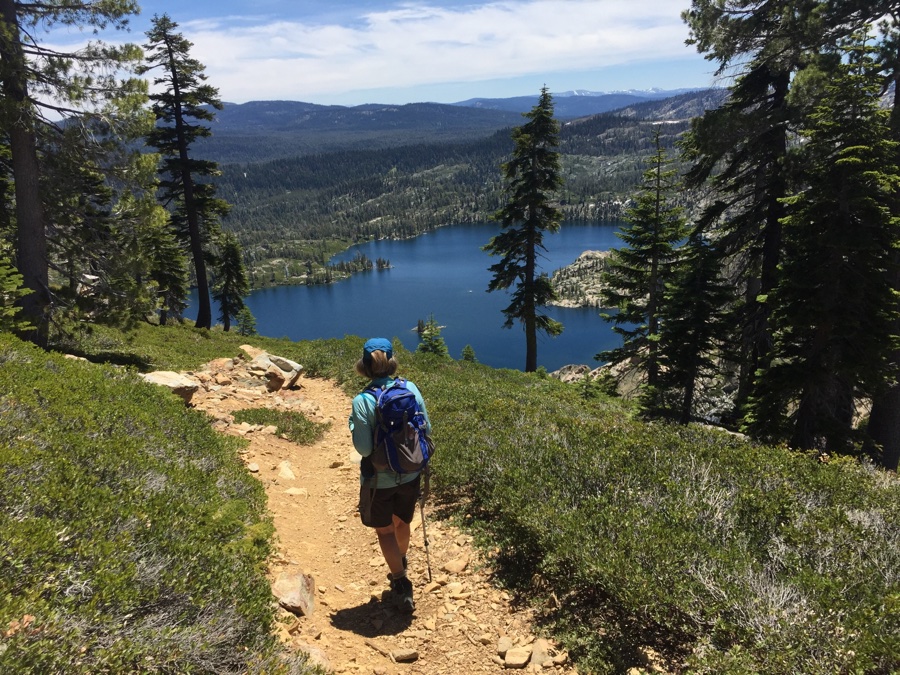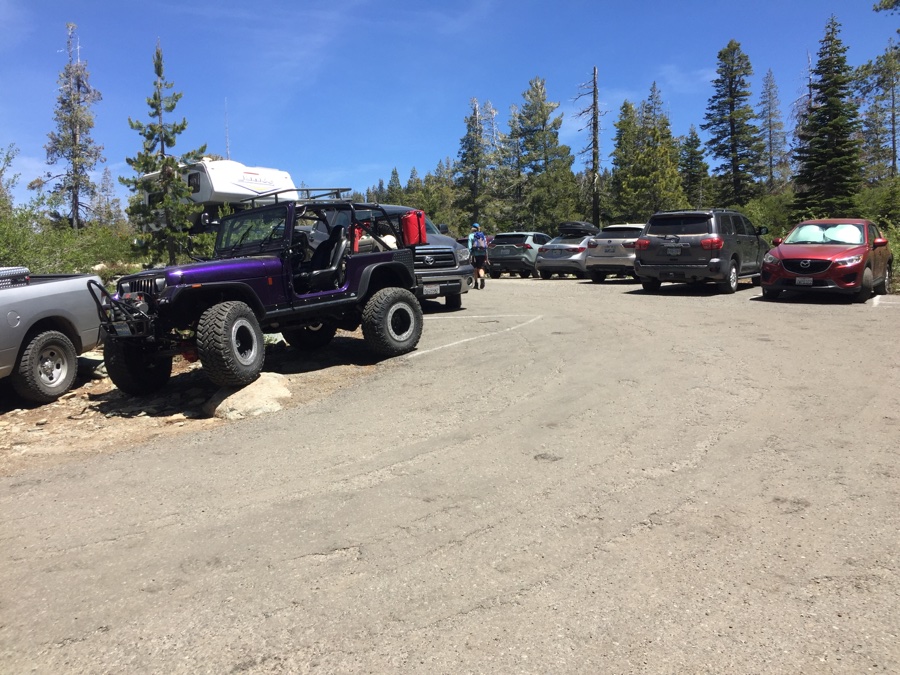 Next day was a lazy day and we drove up to see the other lakes. It was a Sunday and the weekend crowds were out in force all seeking the edge of lake for cooling off and playing with the water toys.
It was a Monday when we packed up and trundled south along 89 towards Truckee. We checked into our overpriced, private campground that resembled parking lot style sites, don't go to Coachland RV park if you don't have to, they are full of long term seasonal campers and have shitty sites for short term'ers.
But were were back in our old stomping ground and happy to be in Truckee for 5 days. First day we went down to Alpine Meadows and set off on the Five Lakes Trail.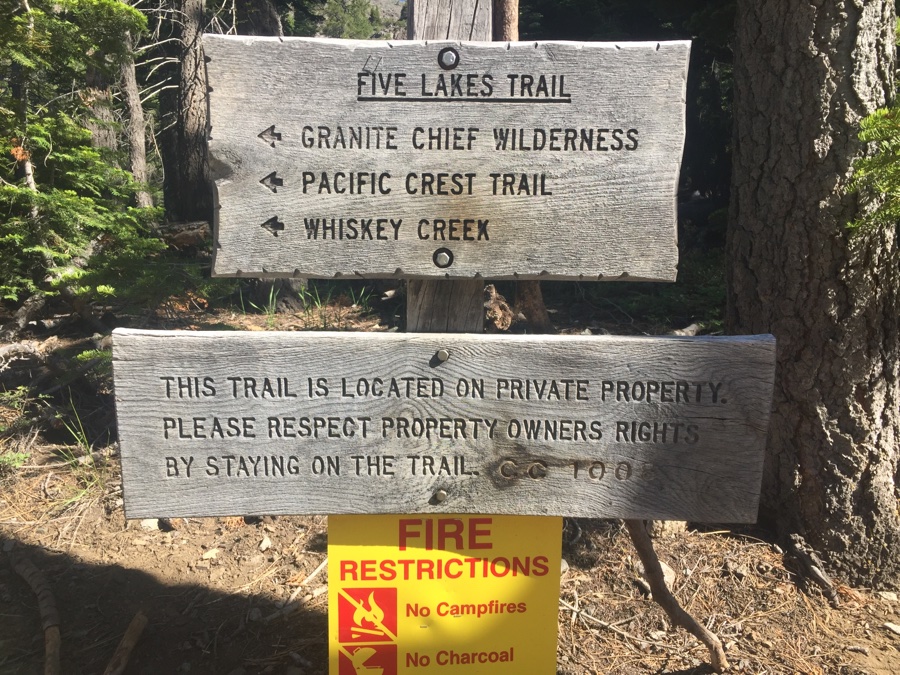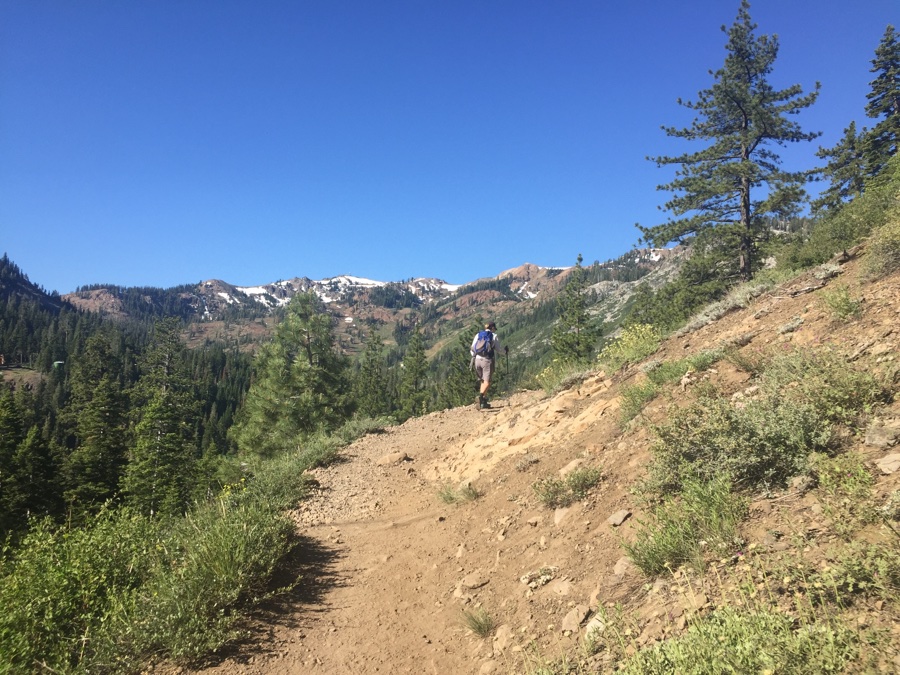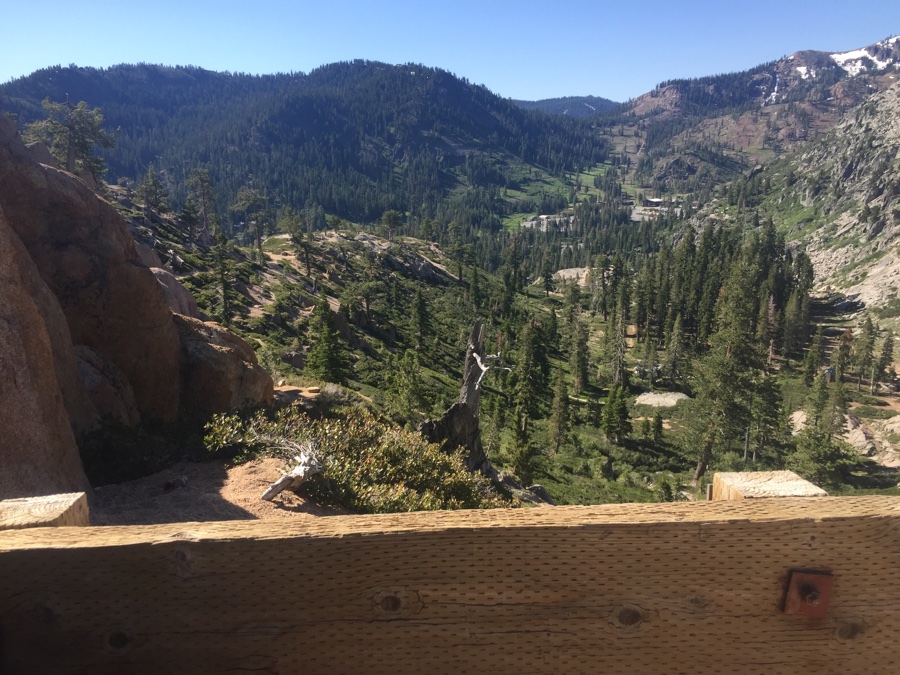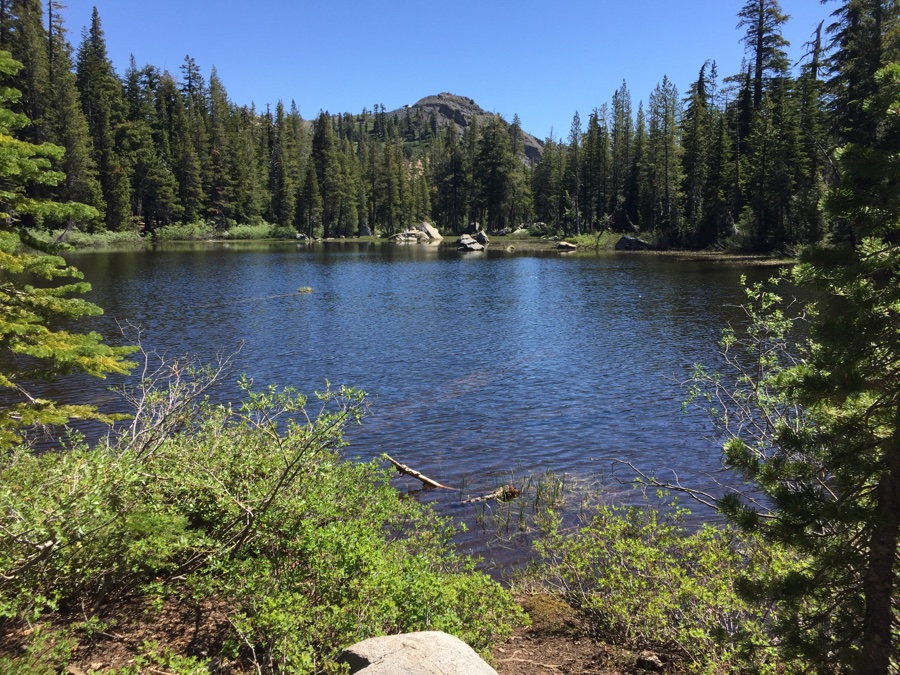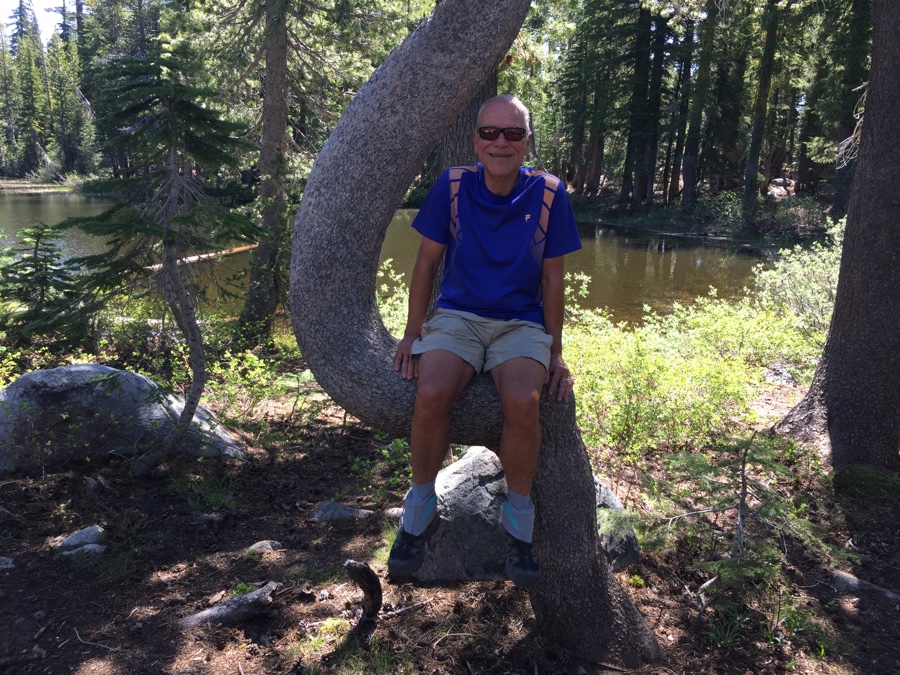 Get back in the early afternoon and saw the cumulus clouds building – an unexpected thunder storm gave the place a welcome dousing and even hailed a bit.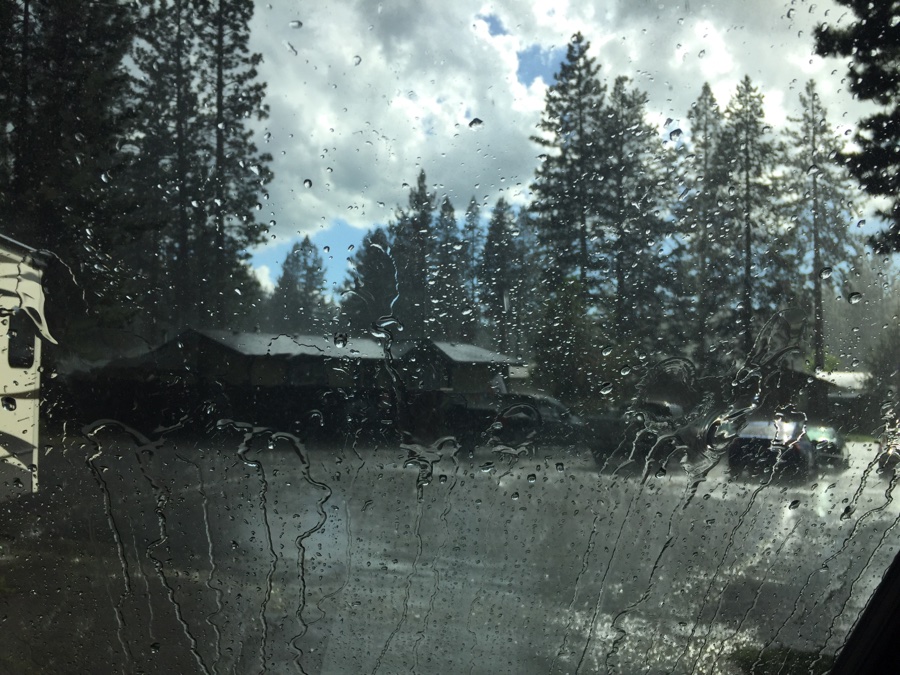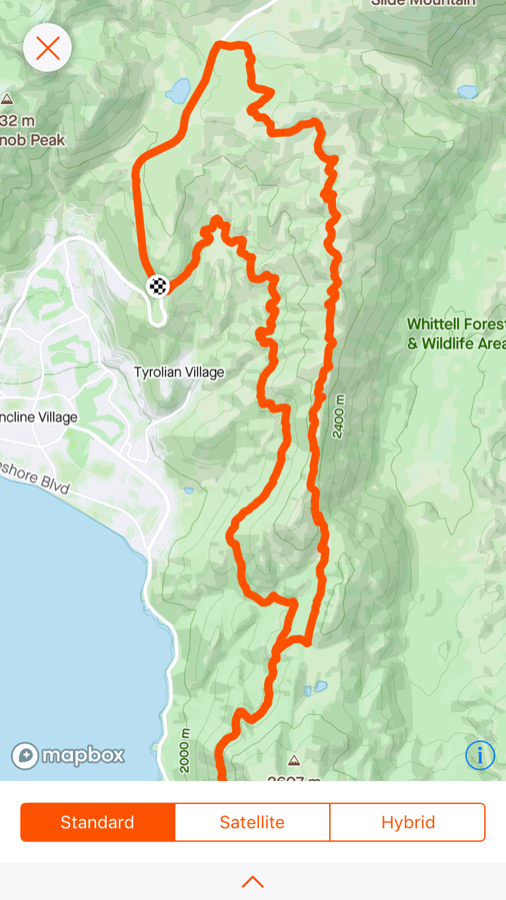 Rode clockwise from the symbol  above Tyrollian Village in NE Tahoe. Did not have a shuttle so we parked on the Mt Rose Highway and rode up the road for 2.5 miles to our usual starting point at the top of the image. Then the rolling Tahoe Meadows to Tunnel Creek section and an out and back on the famous Flume trail. For the return it was the Incline Flume Trail which dropped us back at the car.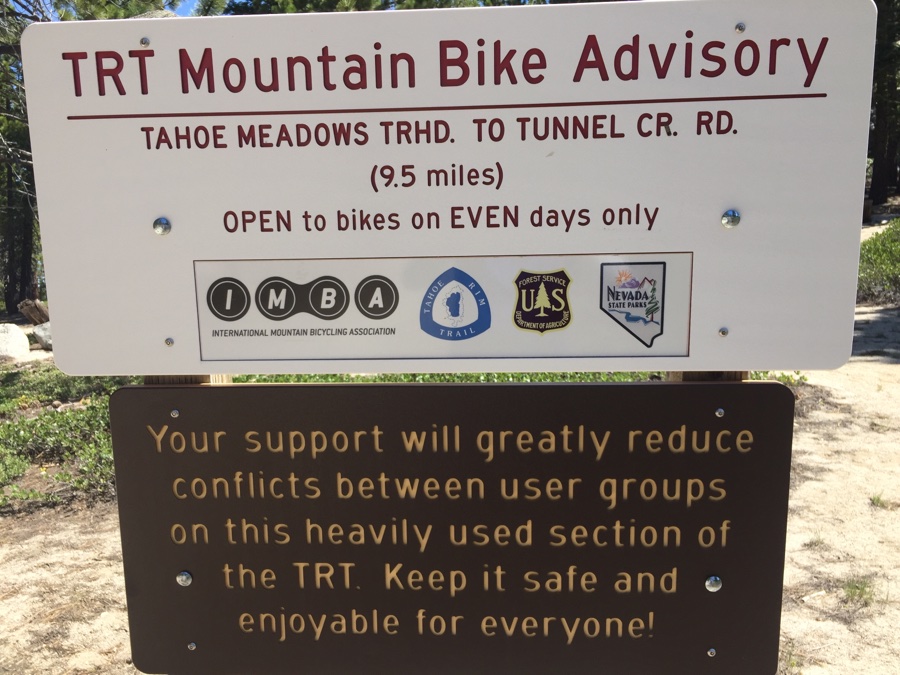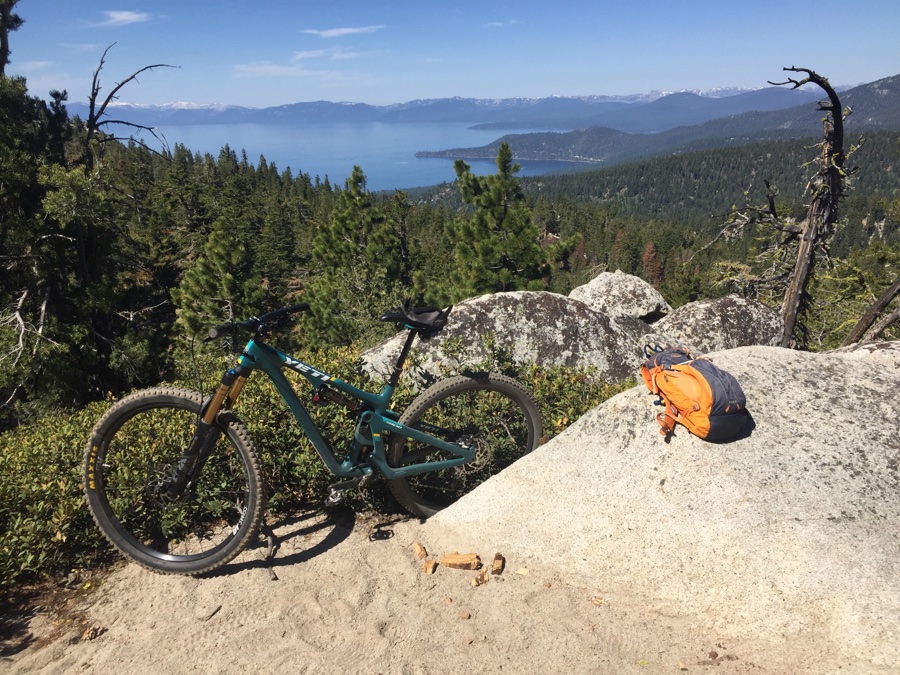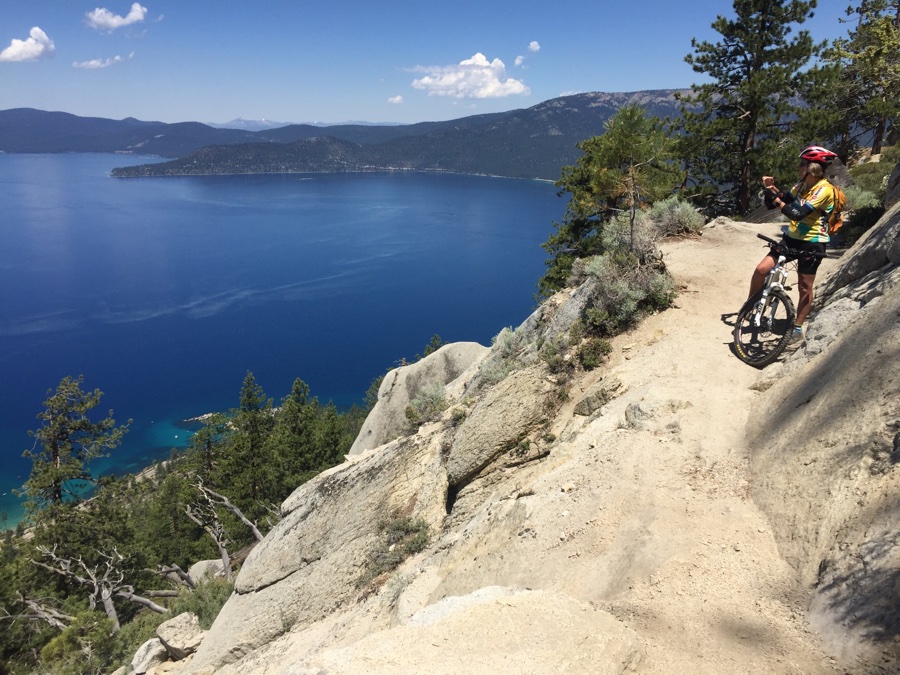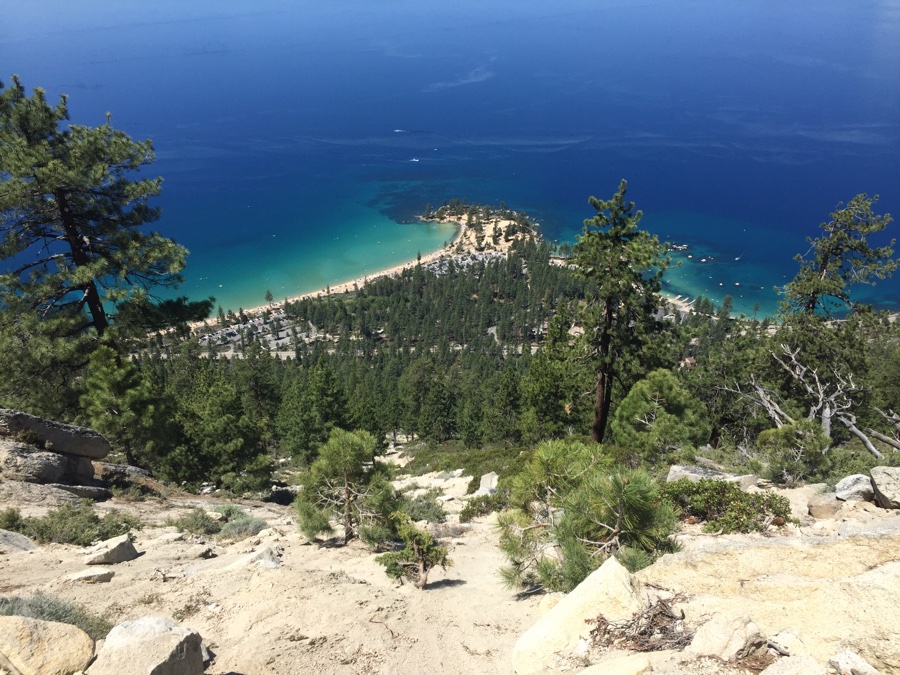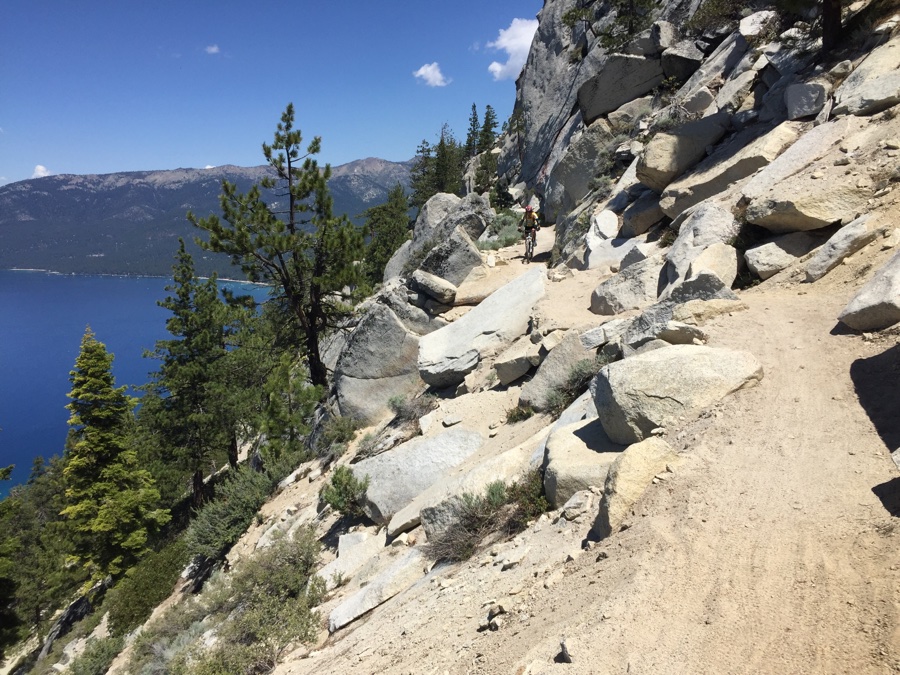 The good thing about the RV park is that you can walk to Truckee Brewing that opened at 3 pm for refreshments.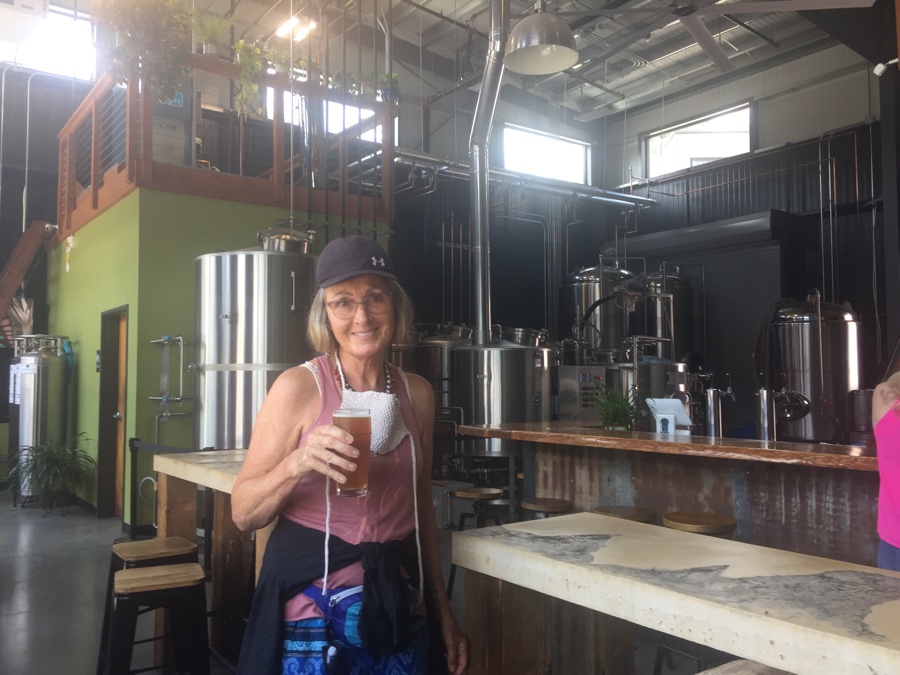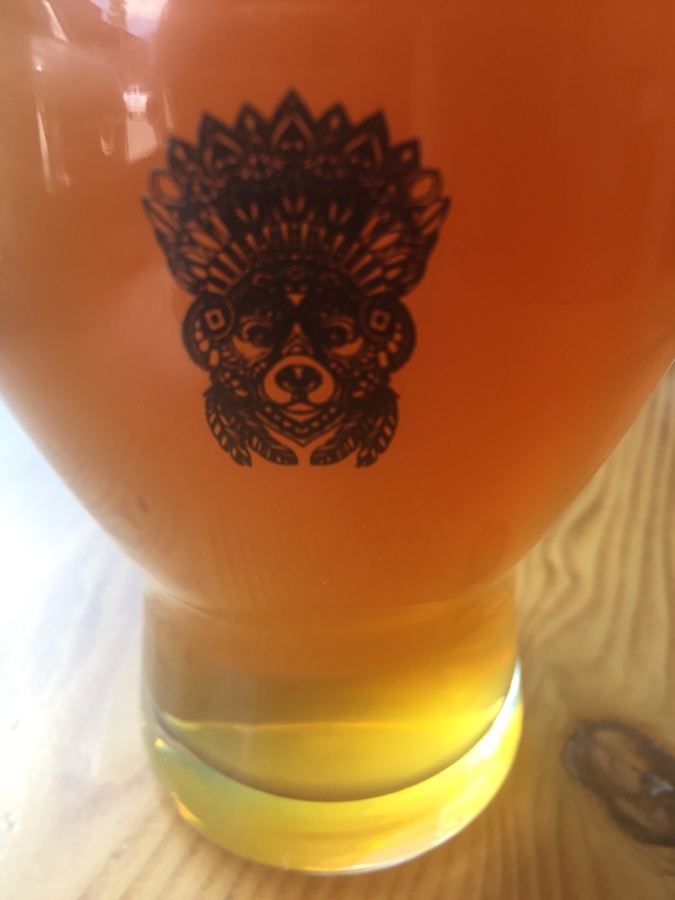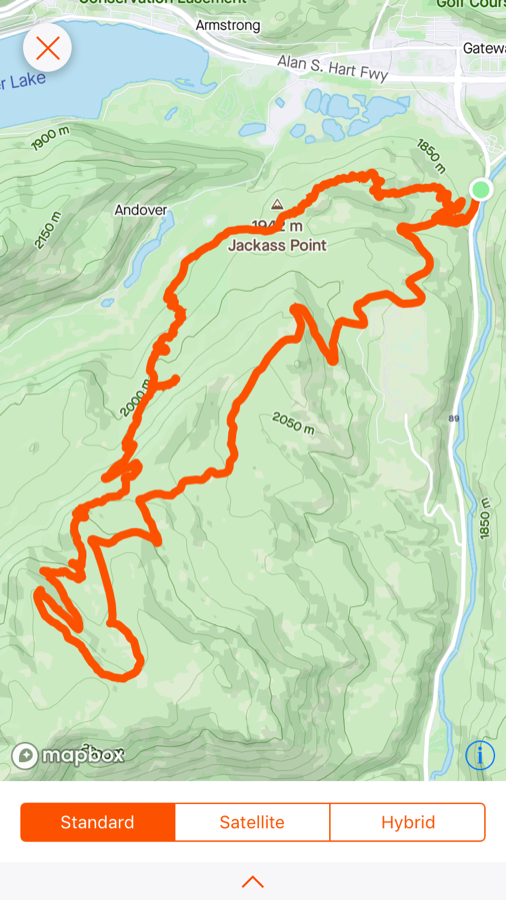 I visited one of "the boys" favorites – Yogi Bear just outside Truckee. The trailhead along 89 was busy at 7:20 am but the ride up was nice & cool but a bit of a slog gaining around 2400′.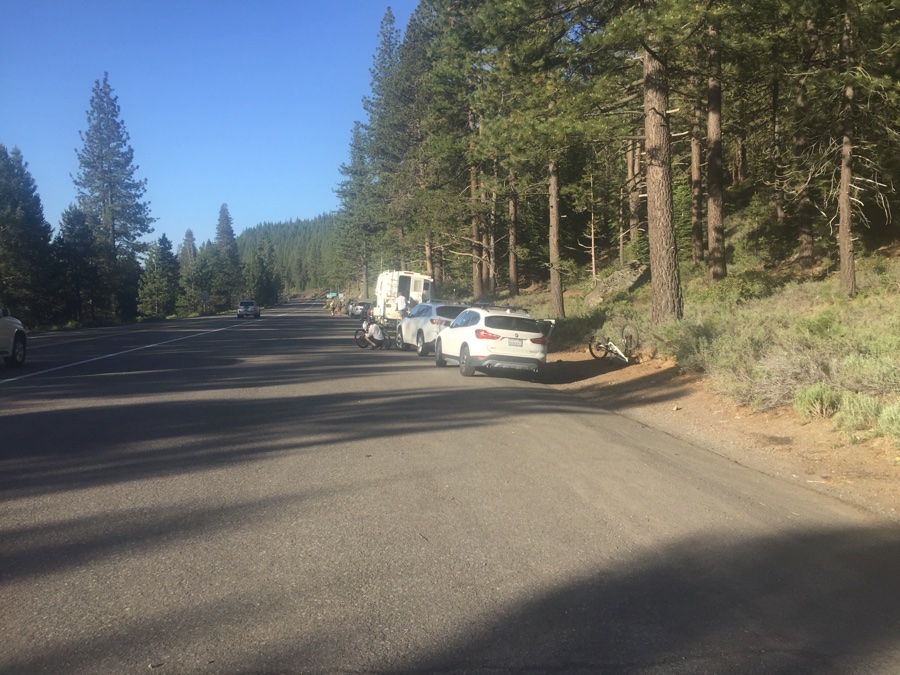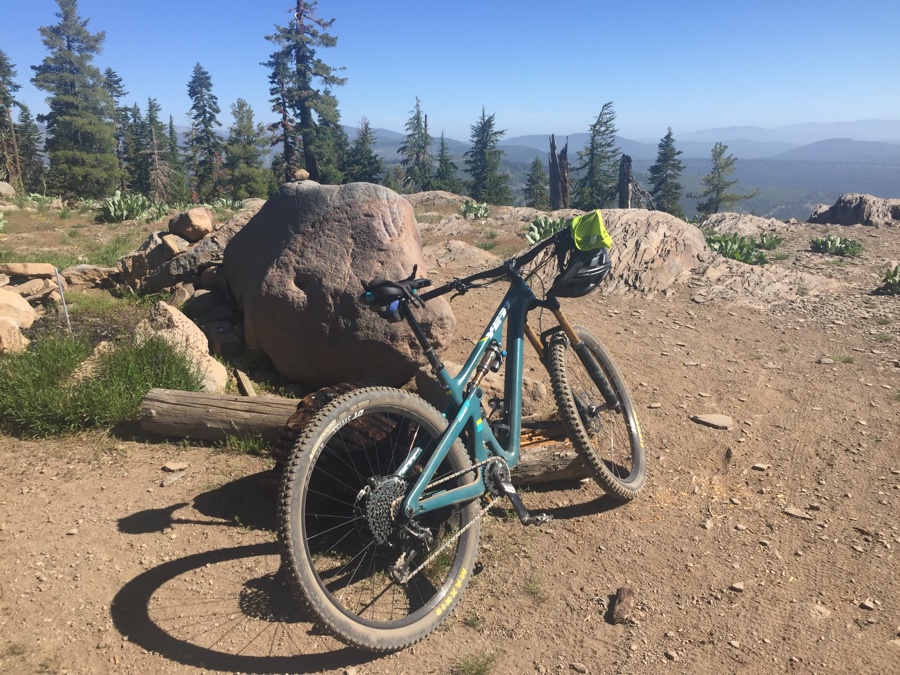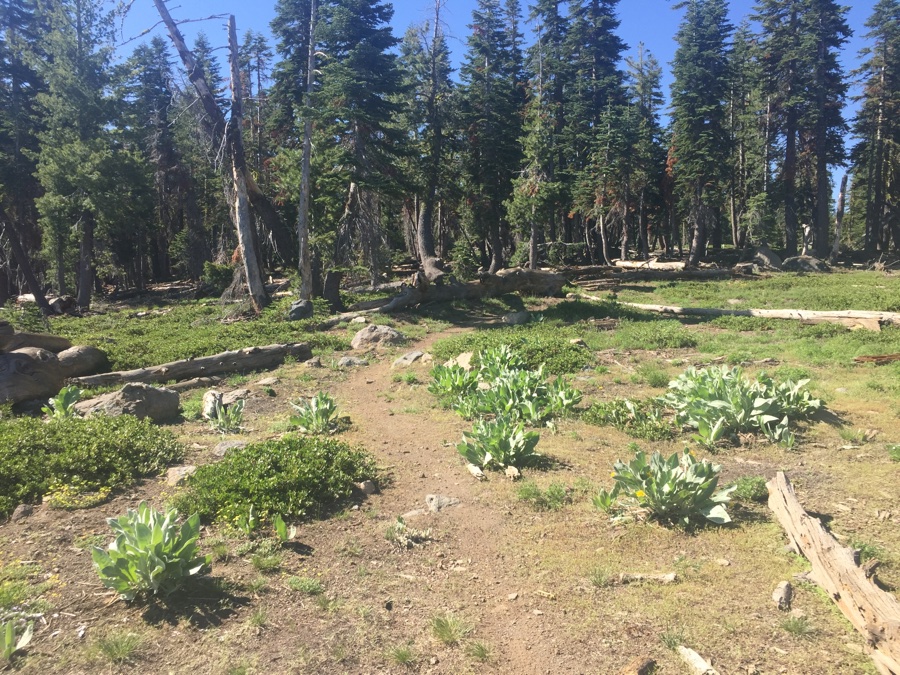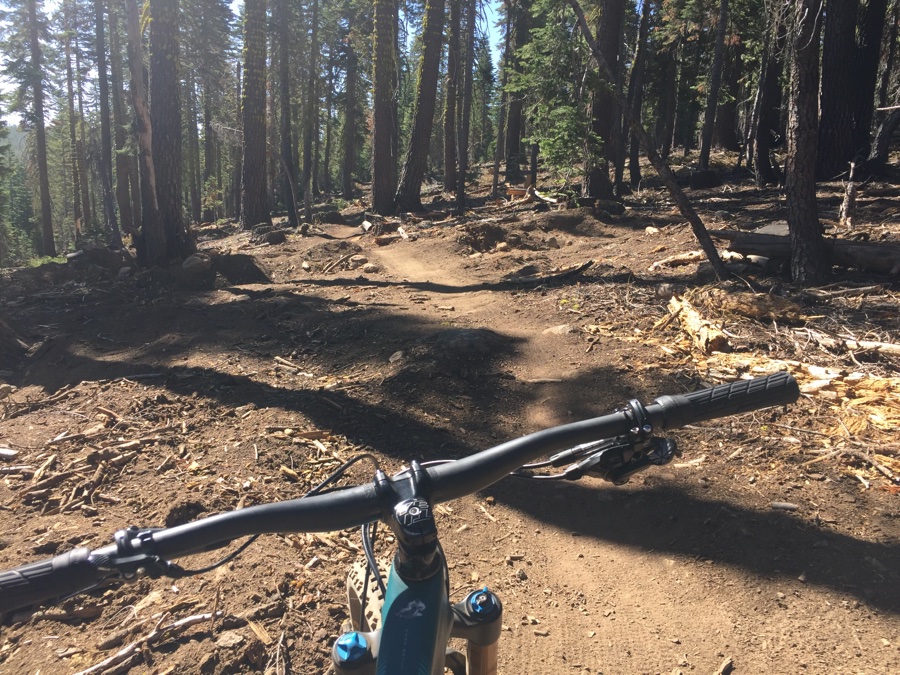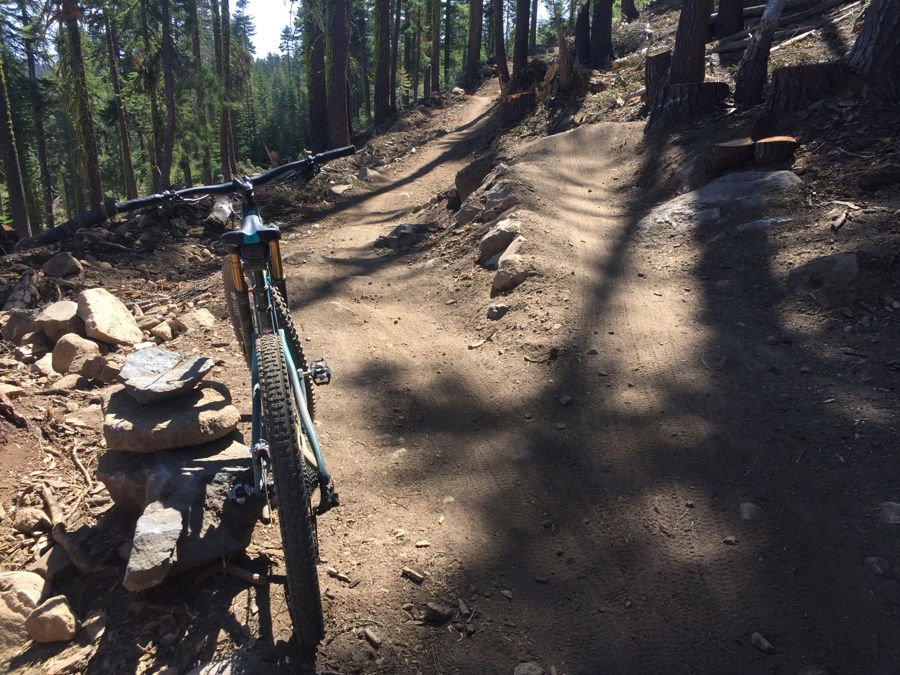 Last active day at Truckee we wanted another hike and headed to Squaw Valley and the Shirley Canyon trail. Again the trailhead was not too busy early in the morning but very crowded on our return and we were dodging the incoming hikers to maintain our social distancing.