I have to go back to our first night in Passarge Valley. Remember we saw a pride of lions as we came in and they were crashed out at the intersection to our campsite about a mile away.
Well later that evening we had our nightly briefing from DT and besides the next days activities he stressed that if during the night we had to get up to go and pee, or "bushy bushy" as the new saying went, we were to first shine a light out of our tent and see if we saw any eyes shining back at us. If so, stay put and try again a bit later. Sounds good and I adhered  to the rule.
The next morning DT announced that we had had some lion visitors durning the night. Really? It sounded a bit remote. Then George told us that he had awoken during the night and peered out of his tent only to see lions walking by. I had no reason to doubt him and it was then that I disposed of the notion that animals were meant to be on the other side of a fence or that I was meant to be inside a steel encasing but rather that we both coexisted together in the veld. Read Cry the Kalahari by Delia and Mark Owens for some of their amazing face to face encounters.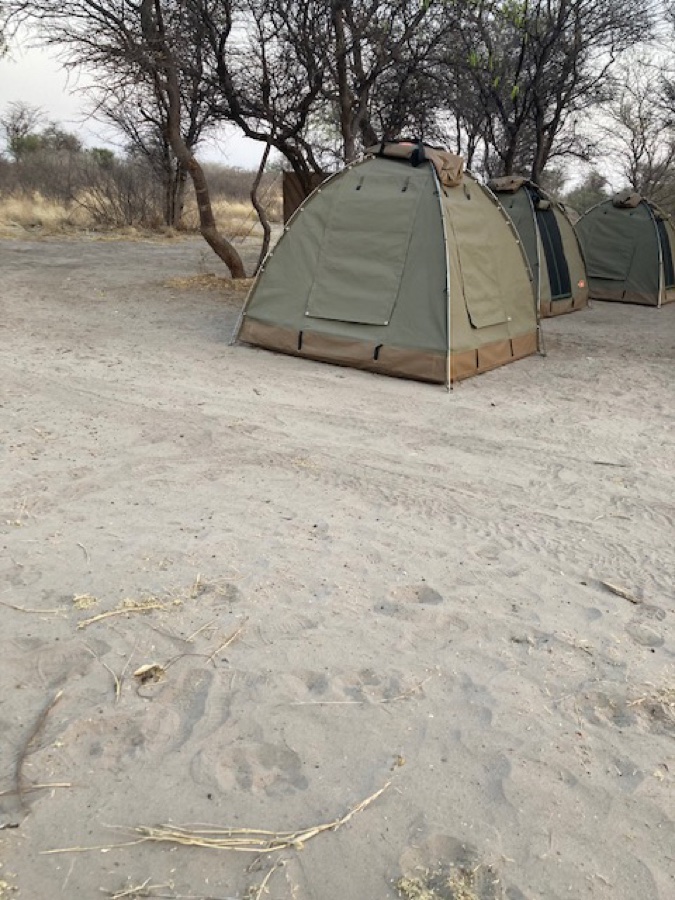 We took an afternoon scenic flight over the delta to see what it looks like from above. We were there in the dry season just before the rains so the rivers have receded from flooding to looking like a regular river.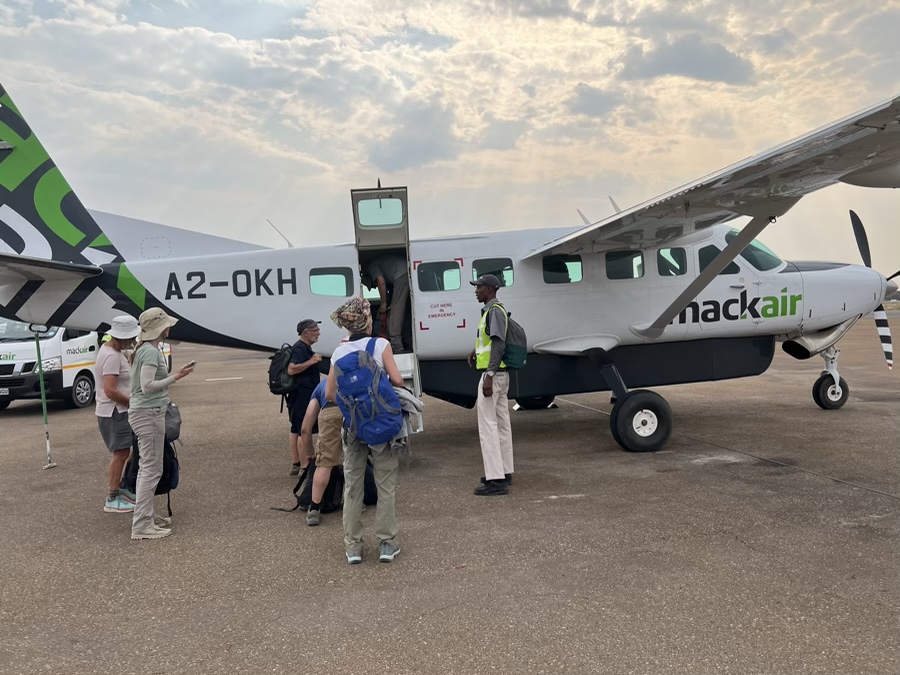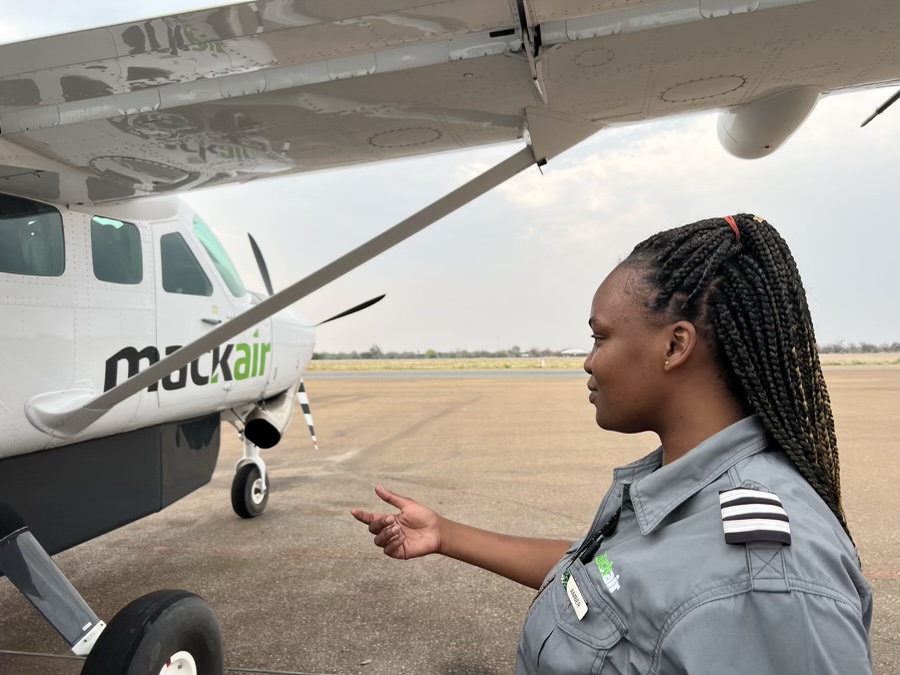 The perspective from the air gives one a better understanding as to what is going on in the delta. Briefly, the Okavango river originates in the highlands of Angola and flow south easterly for about 1,000 miles to Botswana where it drains into an endorheic (yes, look it up) basin called the Okavango Delta. We were there in the dry season so the water had receded to a limited number of major river tributaries. I guess I'll have to come back in the rainy season to see the difference.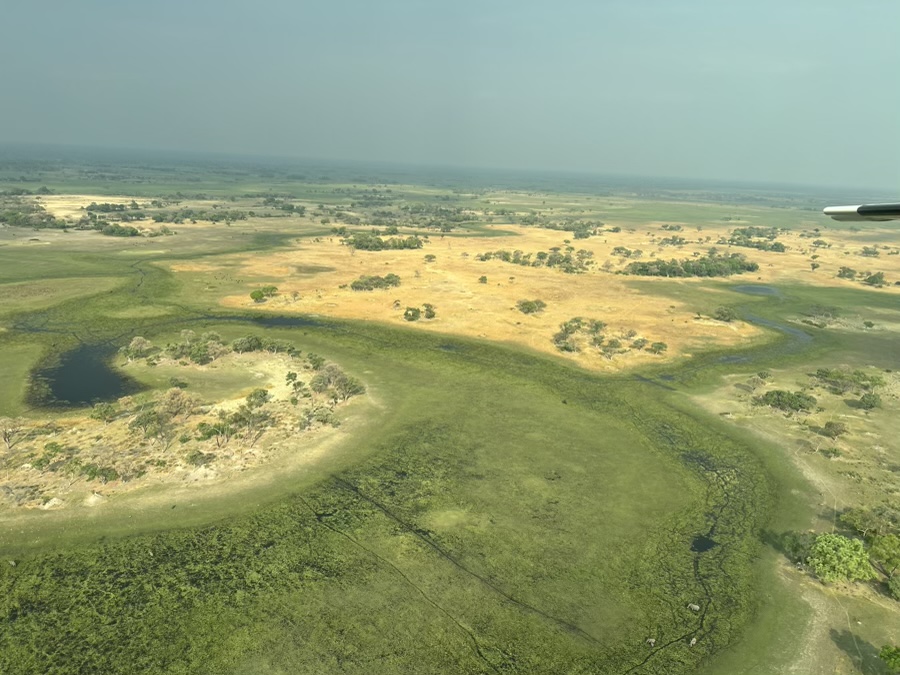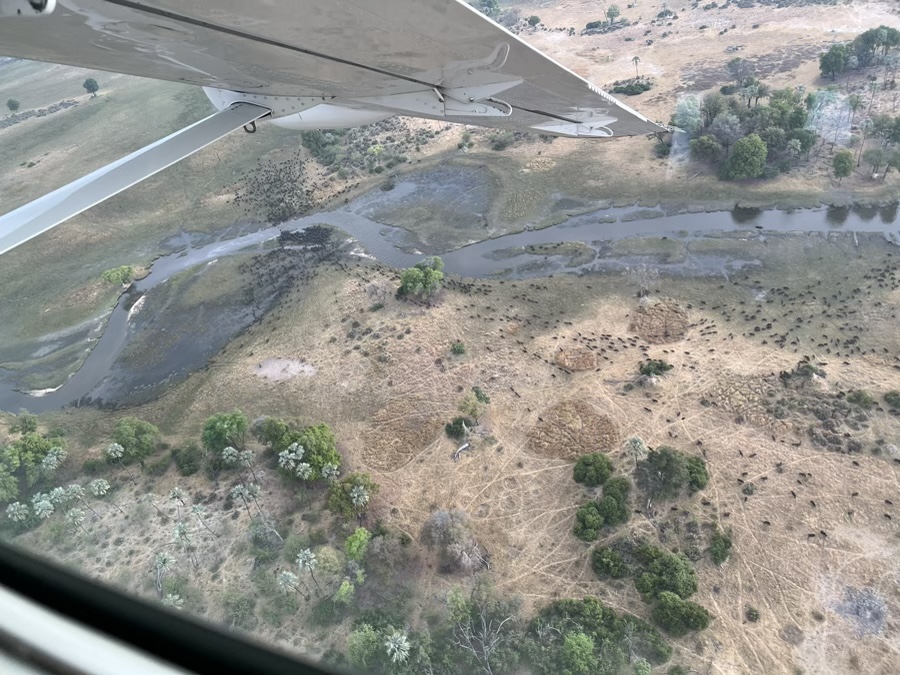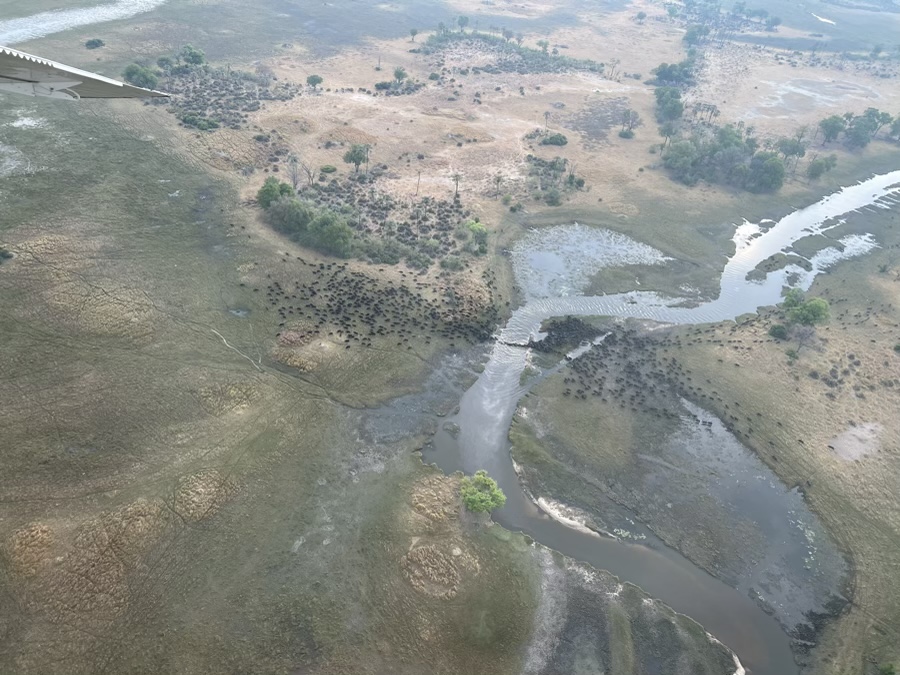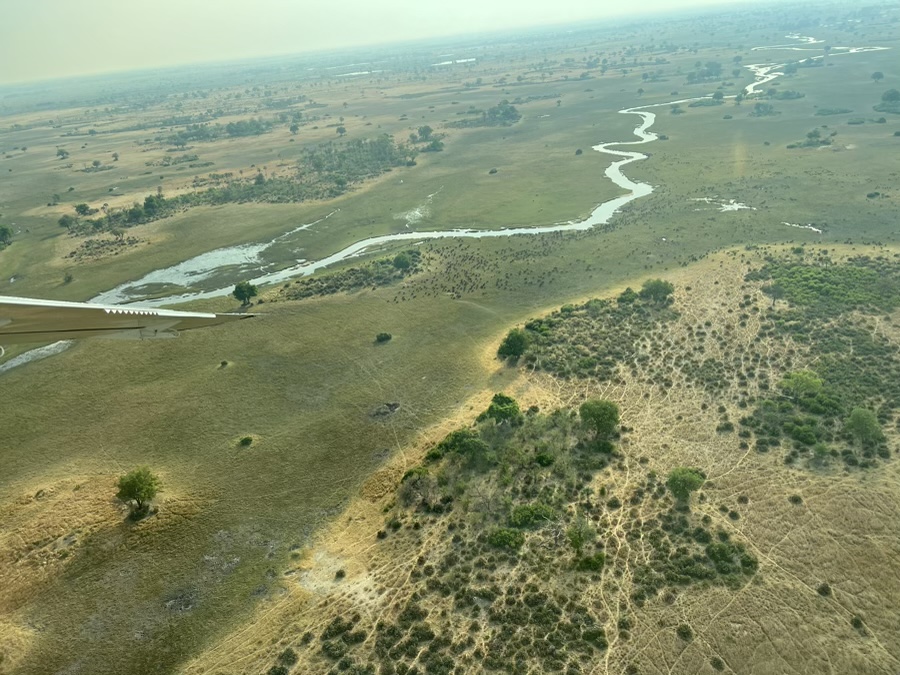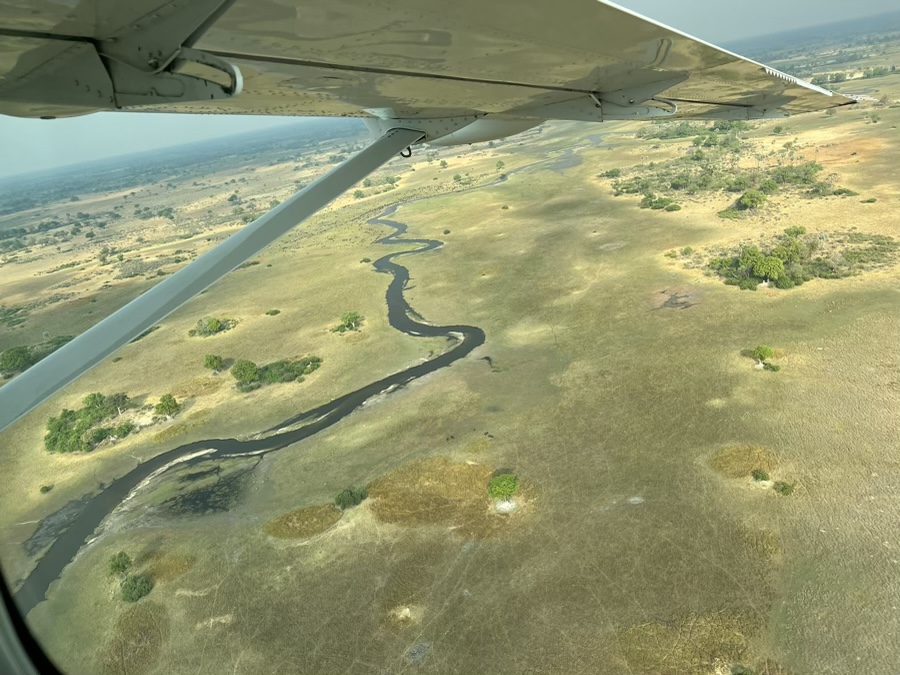 Fascinating to say the least and the next day we continued on with our land based adventure. We drove north from Maun then west into the delta to a point where we met our mokoro crew who would ferry us to our island camp.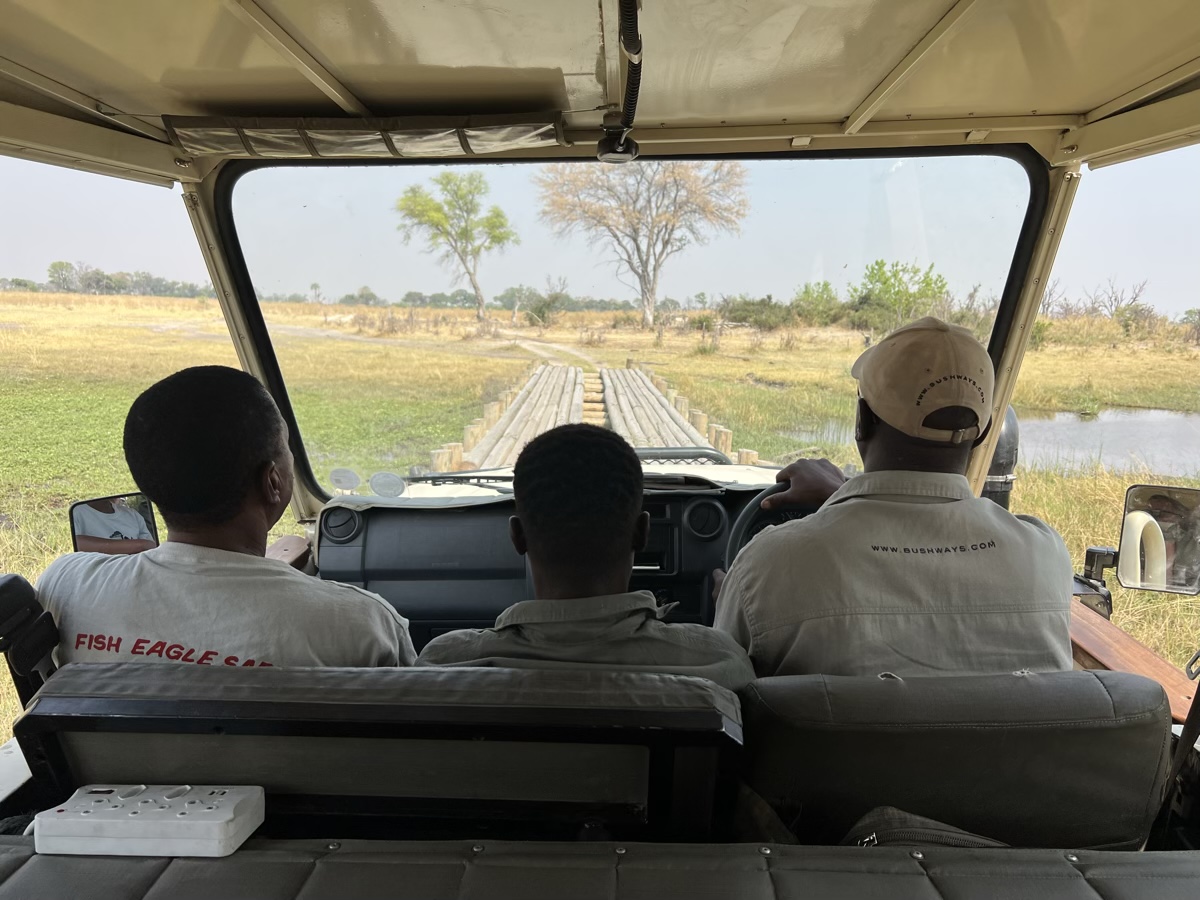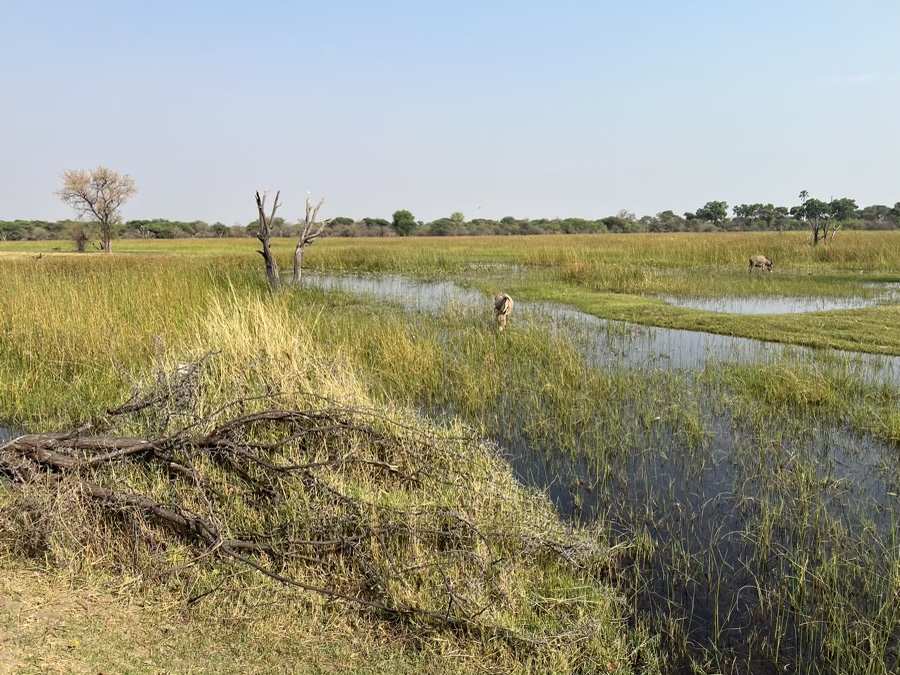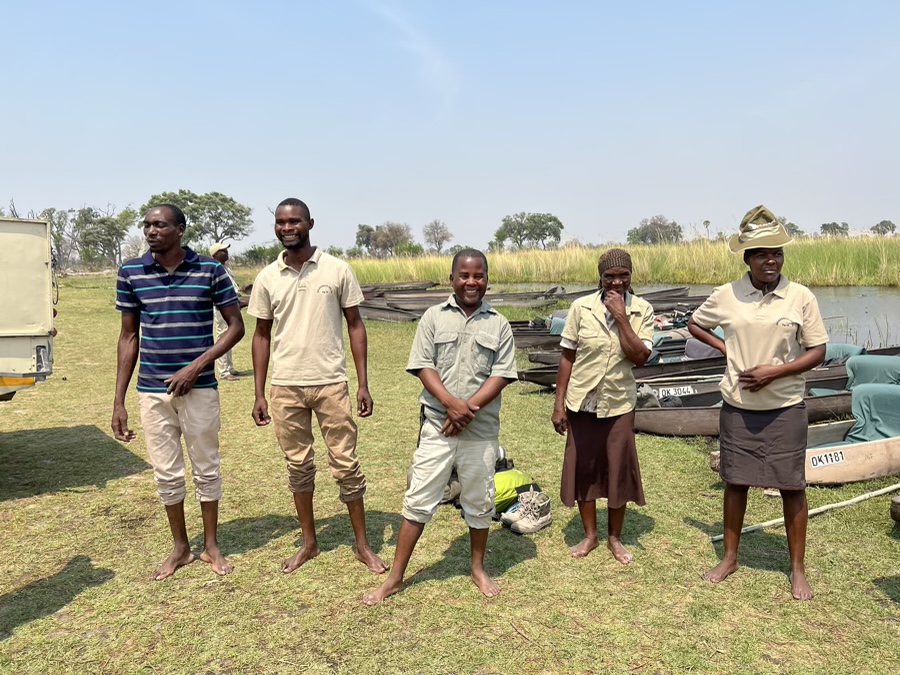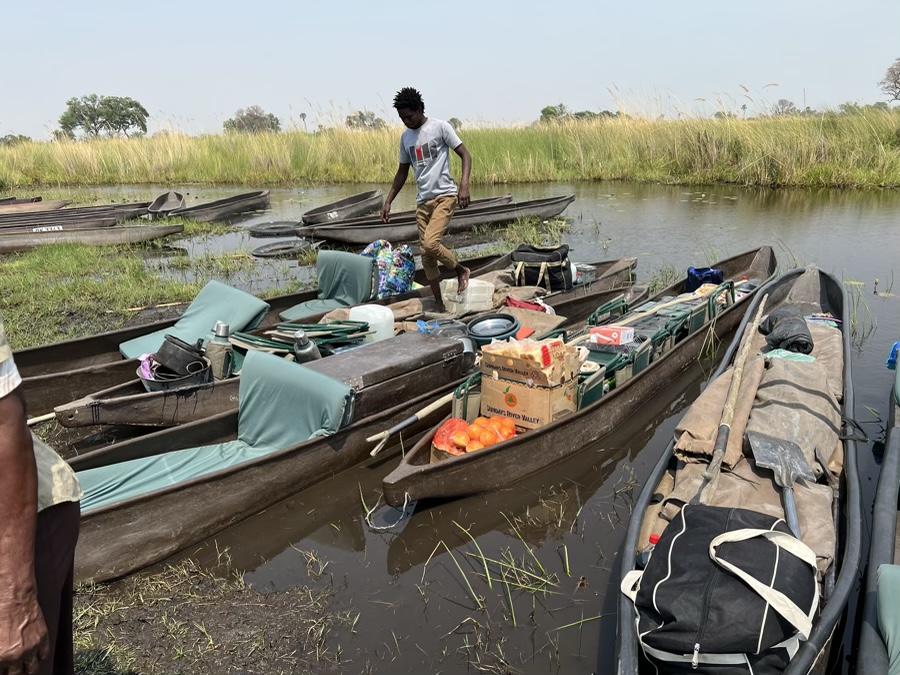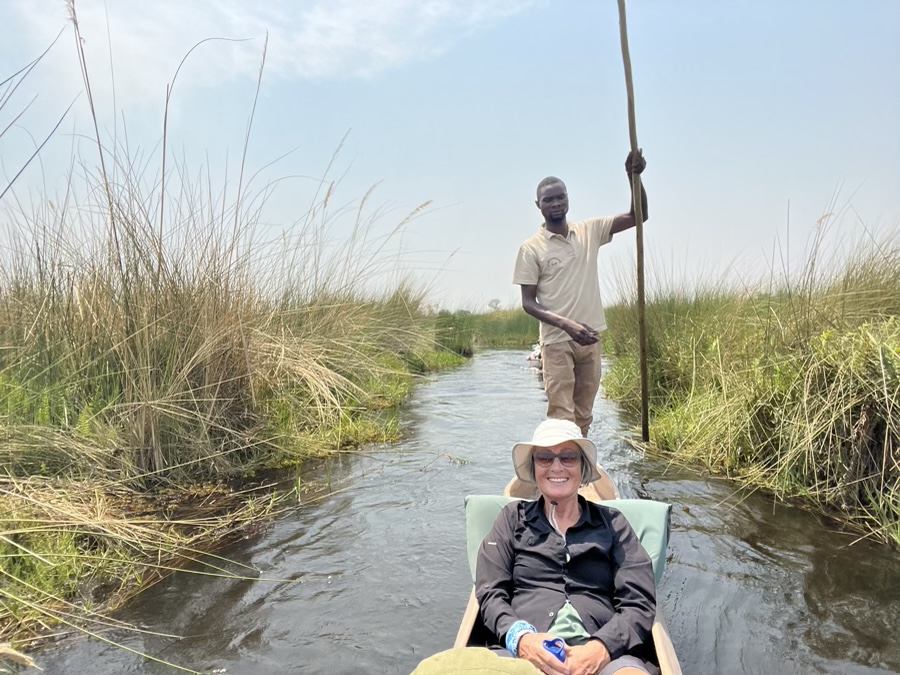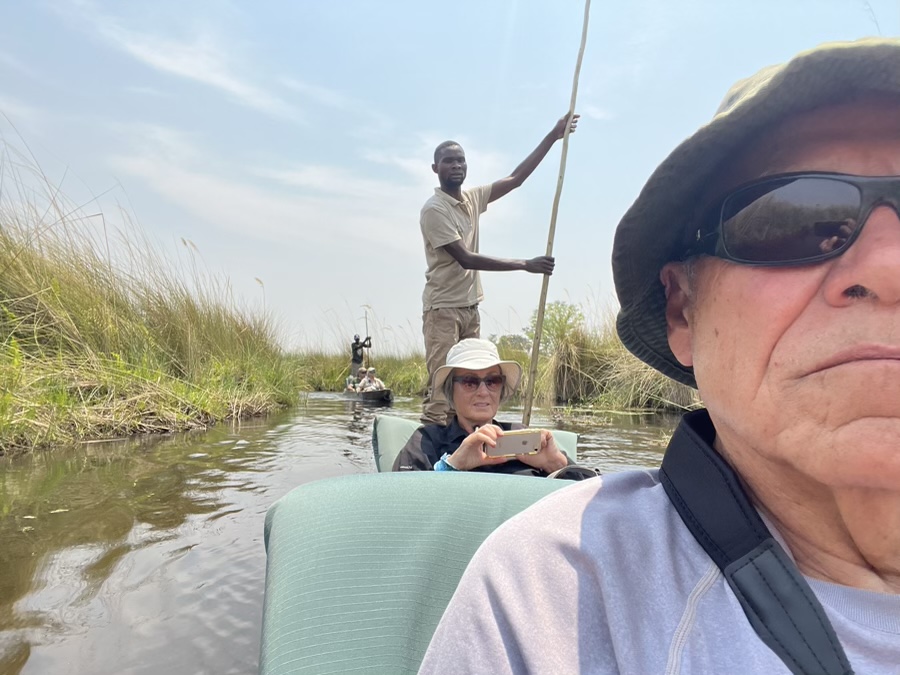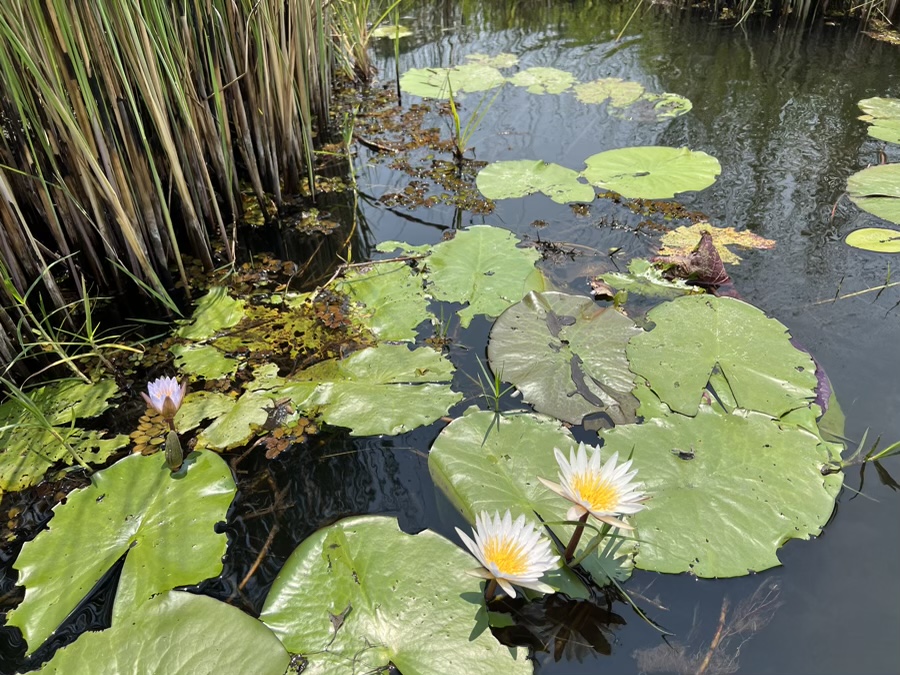 So we get to this "place" on an island and set up camp. Some of us migrate to the edge of our camp and absorb our new surroundings. Some elephant come down to graze and we watch from  a not too distant distance  and I for one enjoy being in the bush with the local inhabitants around us. What unfolds next was both bizarre and surreal as if out of a Spielberg movie.
We're watching the elephants and some other less threatening game and hear this crackling sound that no one seems alarmed to. Then smoke and we, including our guides, realize it's a fire right in front of us one "waterway" away. They are not perturbed as they feel there is enough water in between us and it to provide a barrier. Some elephants think otherwise and want to get the hell out of there and come running almost towards us. It was one of the few times I saw our guides worried as they watched the elephant pass about 50 yards to one side and head off into the bush. A few hours later the fire is gone and bush life returns to normal but a special scene stays put in my memory.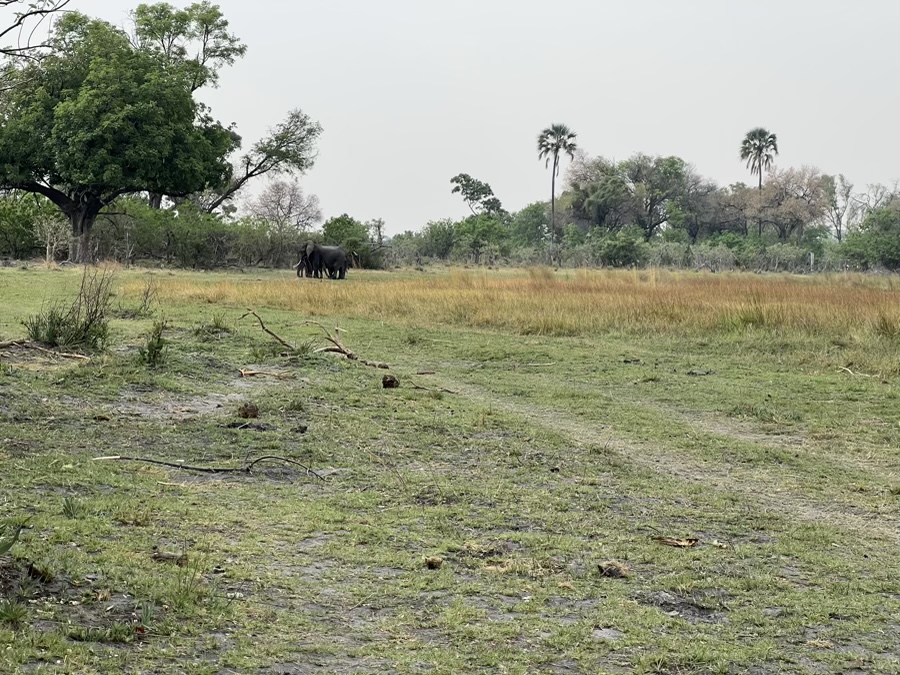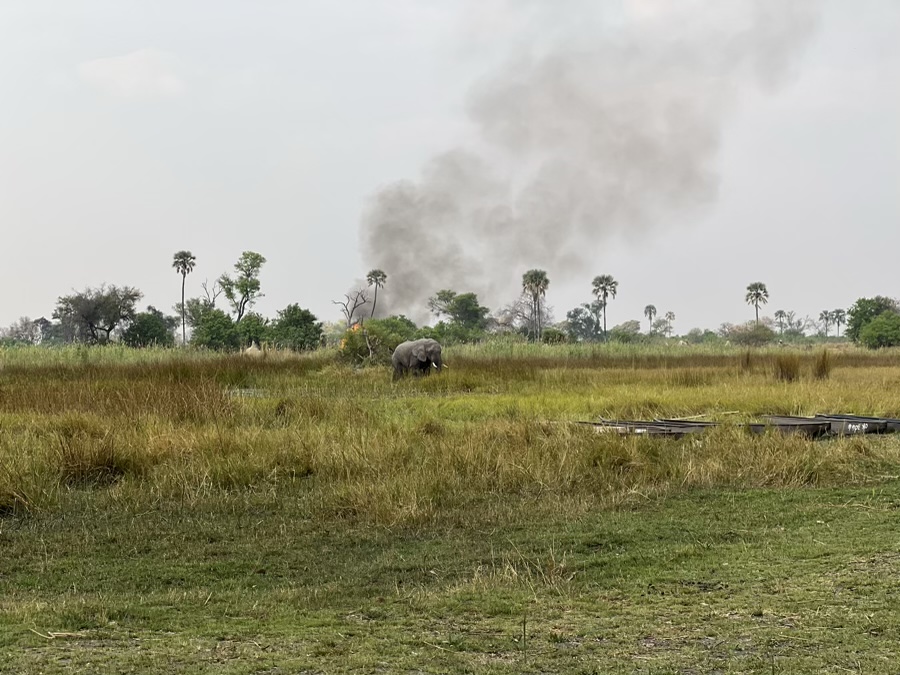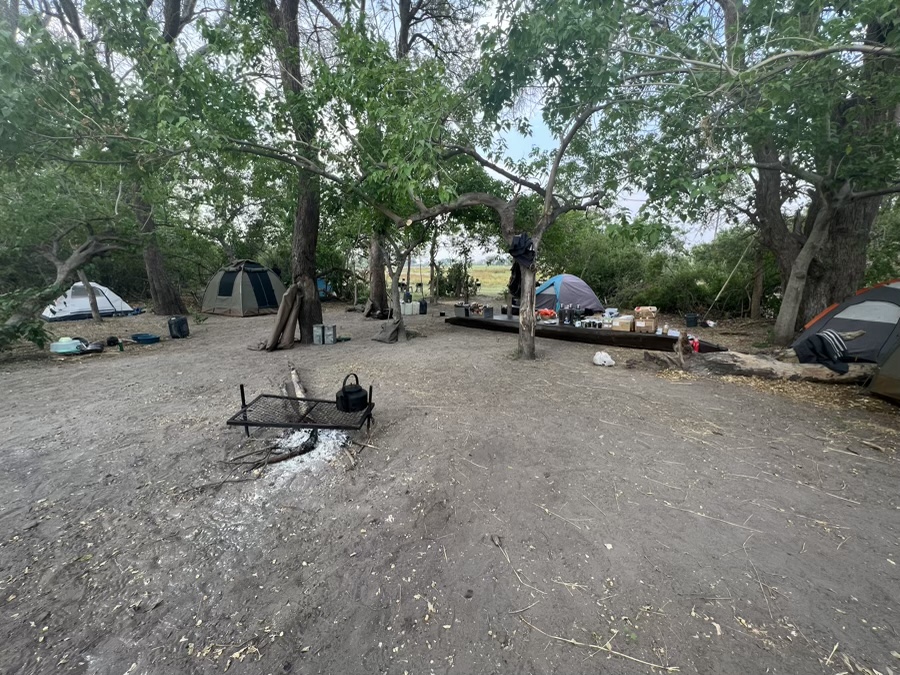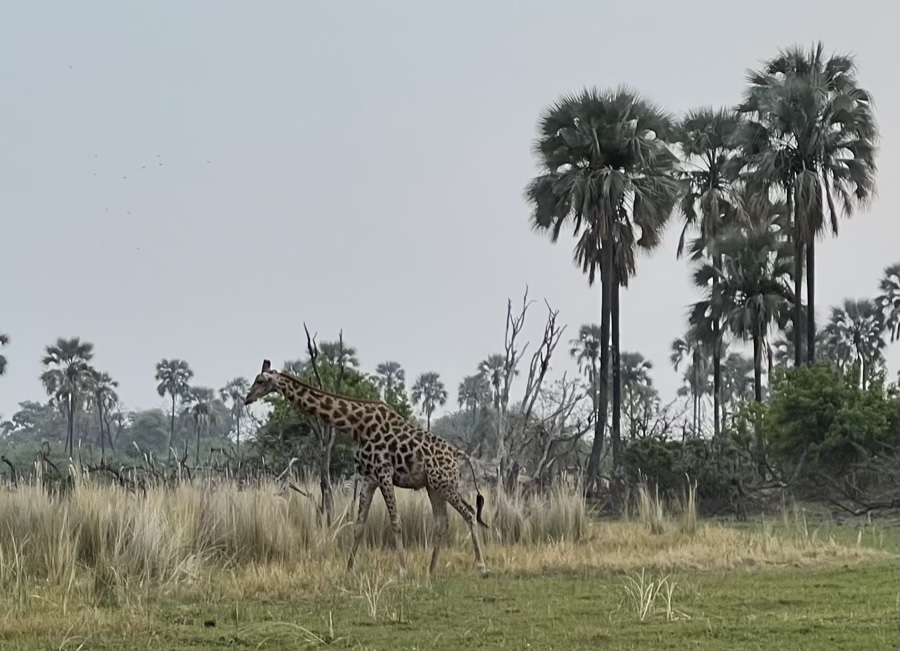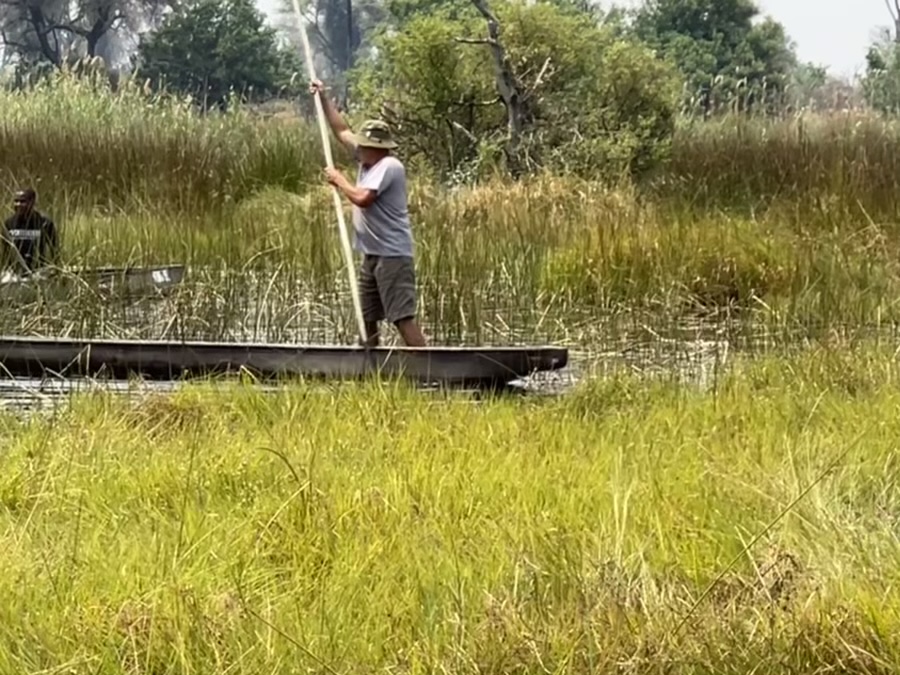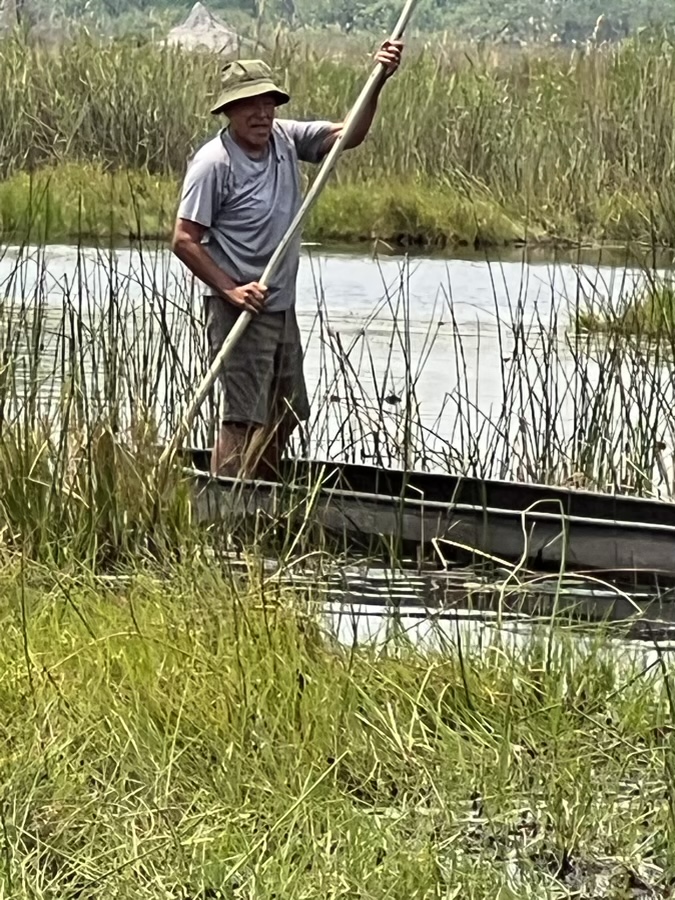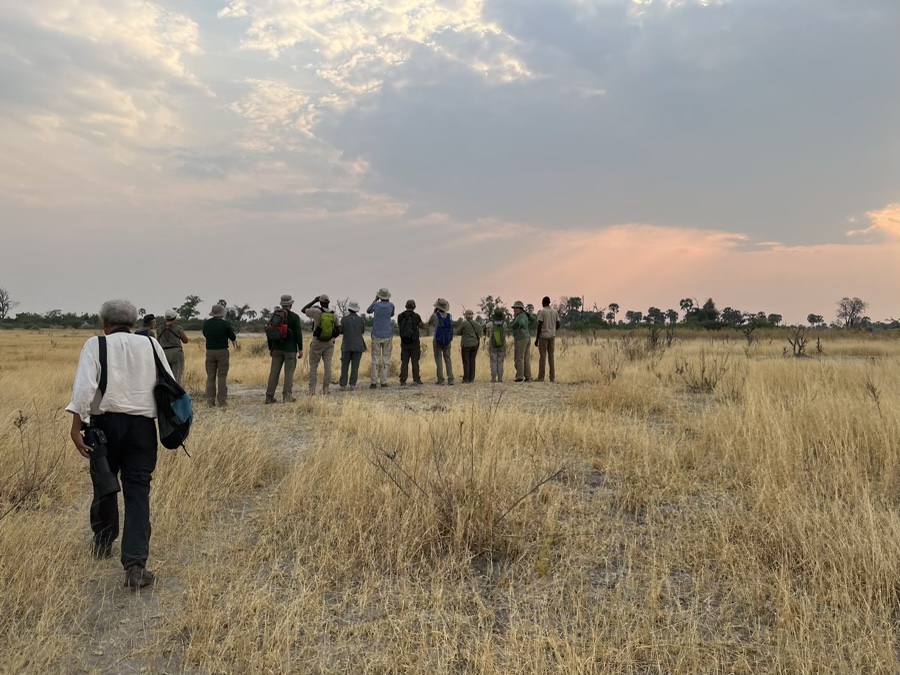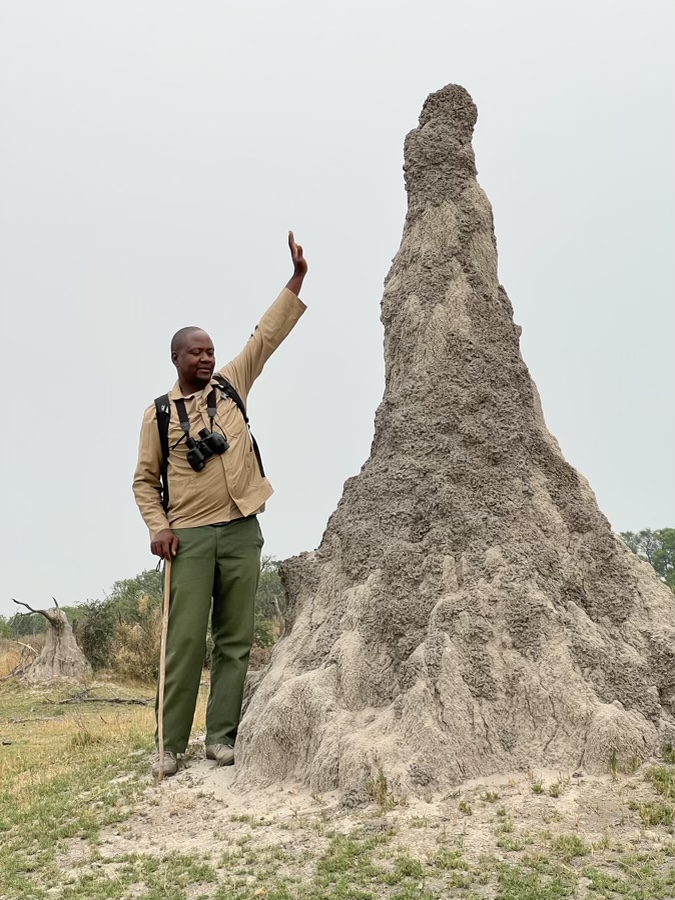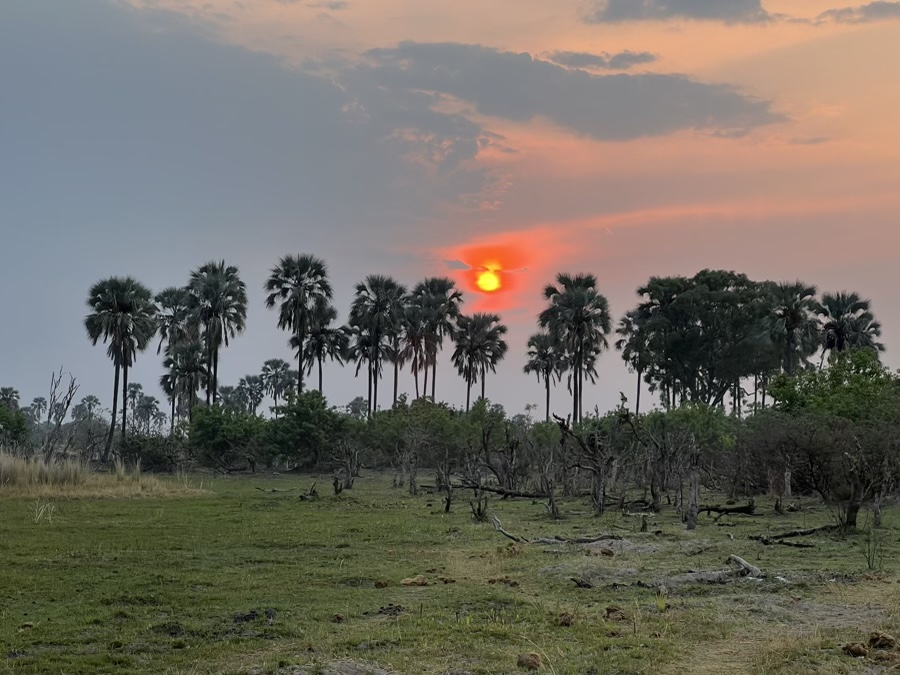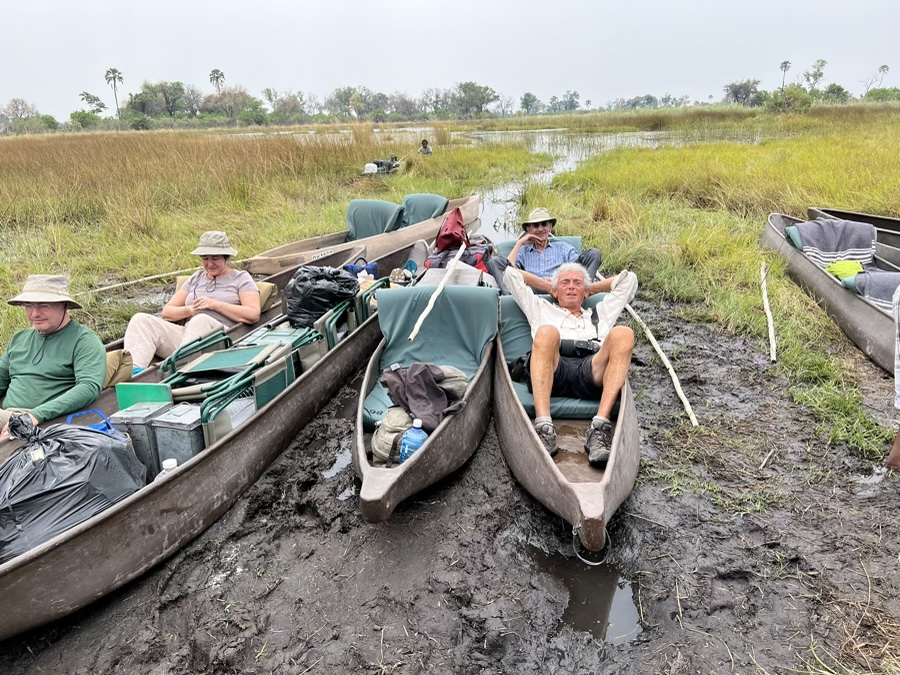 Back at the truck we move on to our next campground which sports running water, showers and a bar – we were in heaven and made the most of it for the one night we were there just outside the south gate to Moremi Game Park.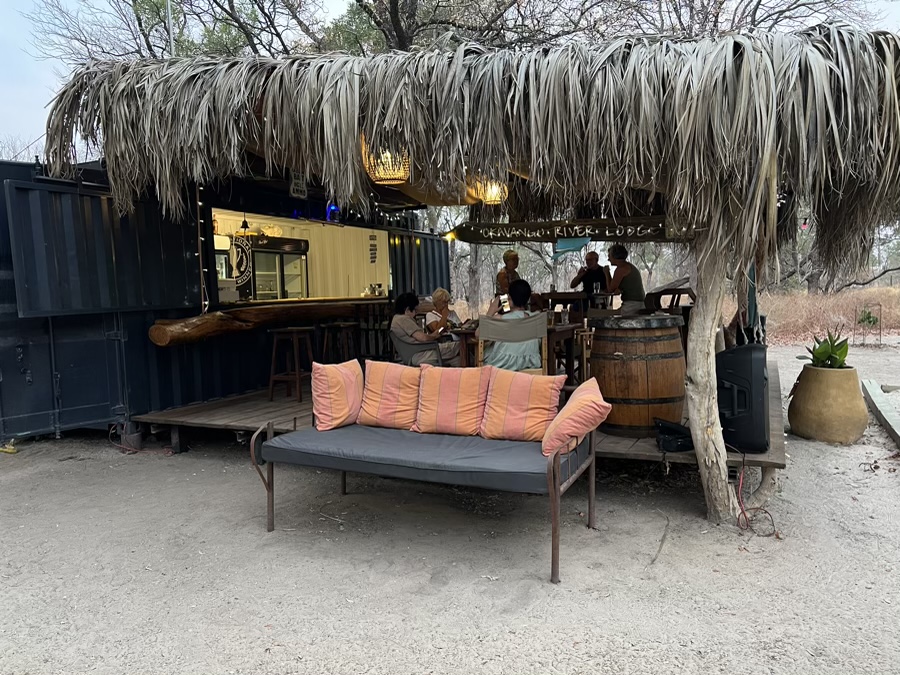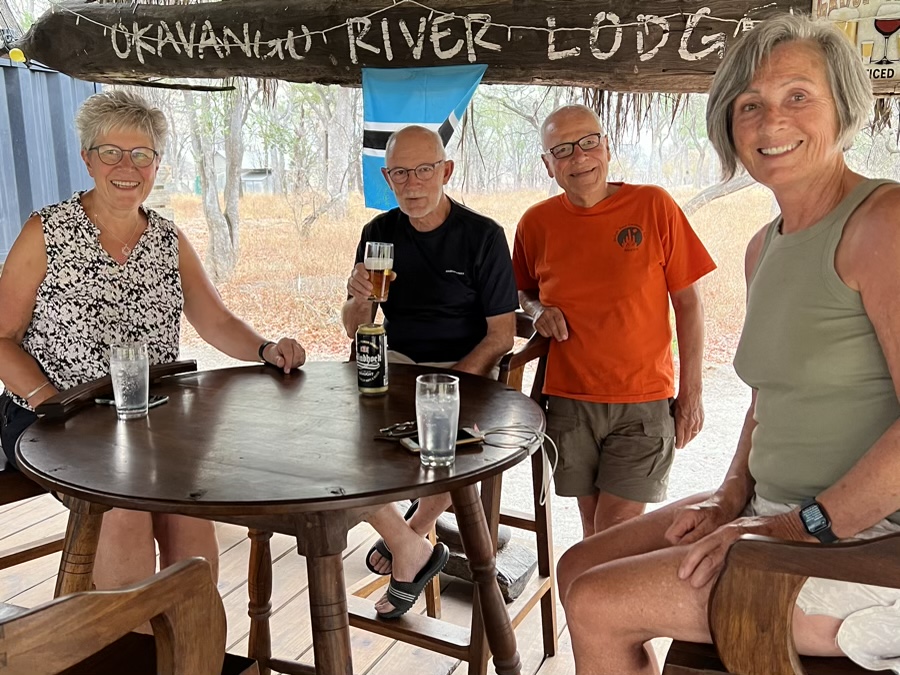 Next we move up into Moremi Game Park.