Just before the Hanalei river enters Hanalei Bay there is a kayak rental from where you can paddle upriver to the wild life refuge. They have a ramp where you get into the kayak and then they shove you down and away.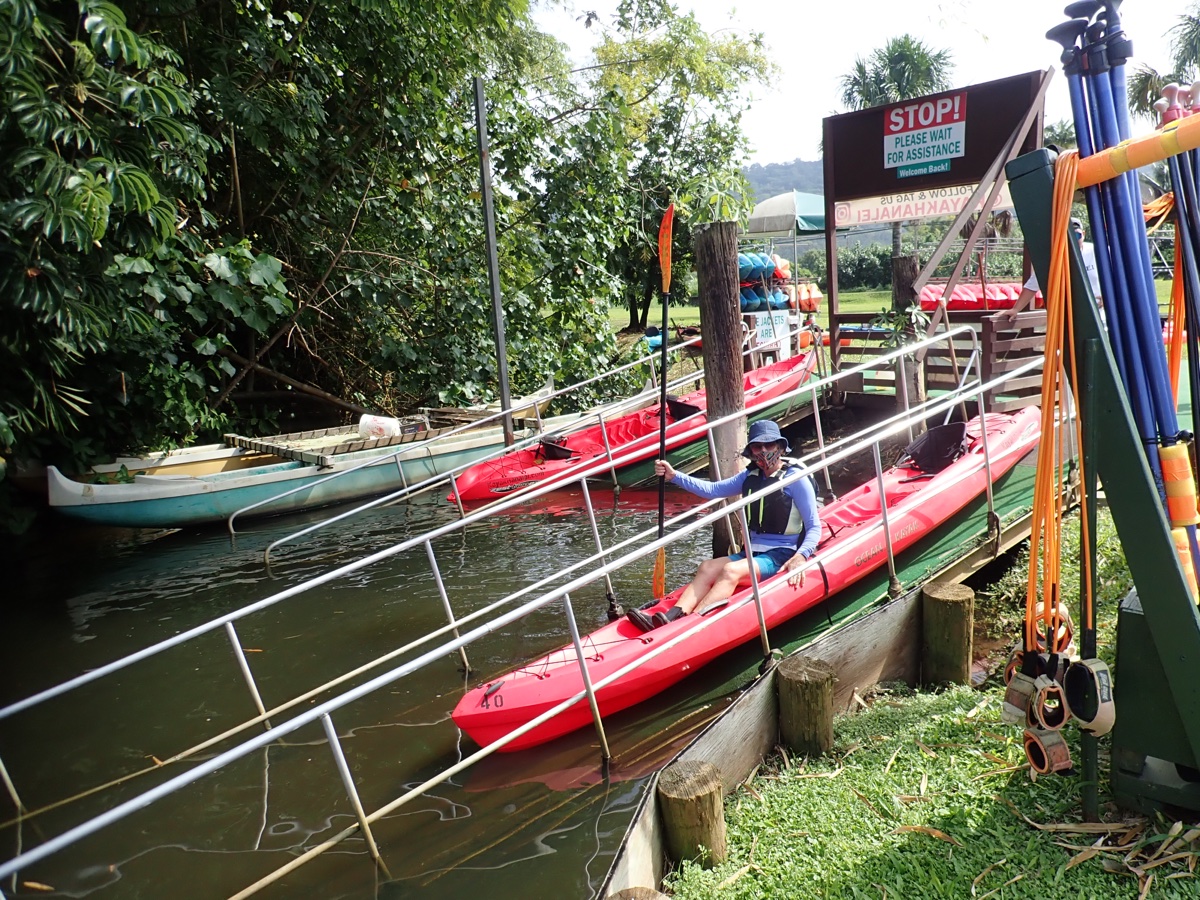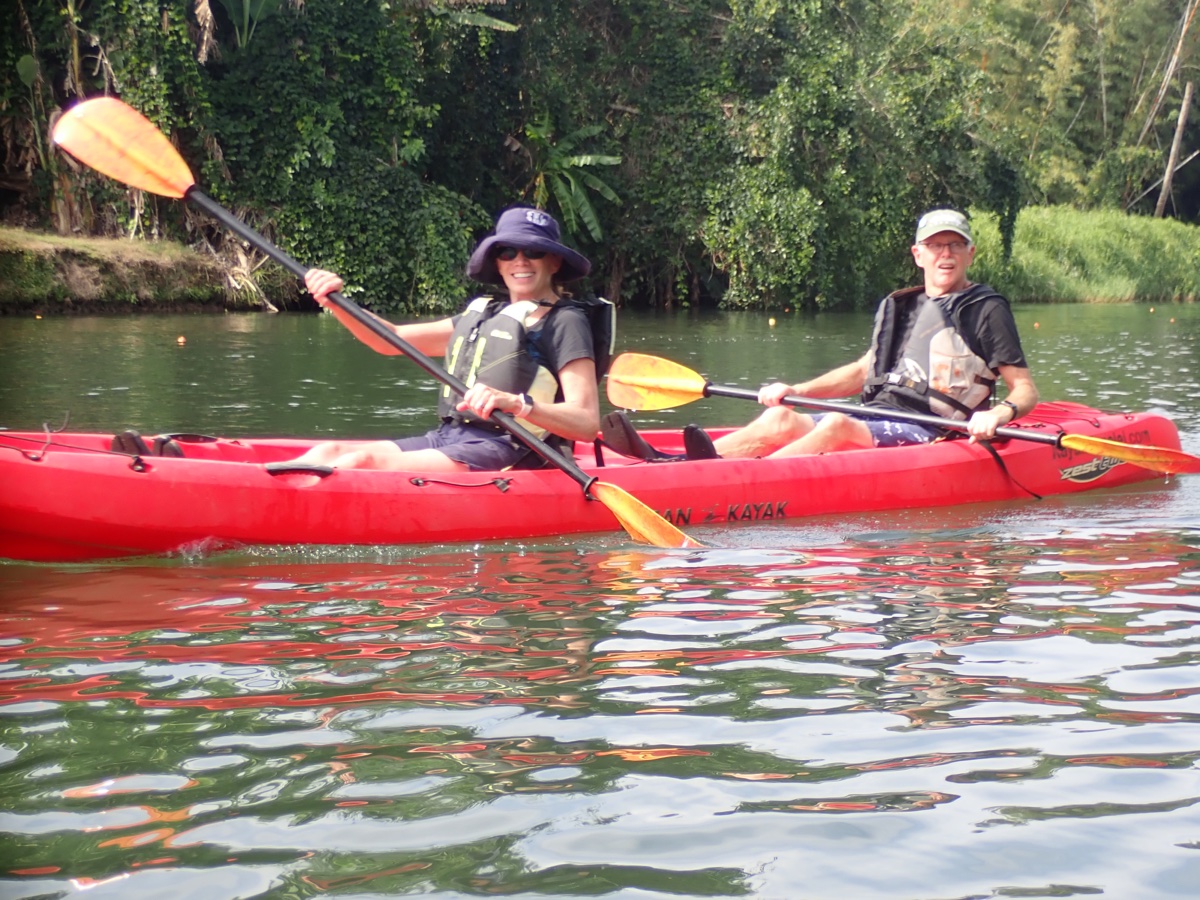 We were all in doubles, that's all that was available, and we paddled upriver to see what we could find.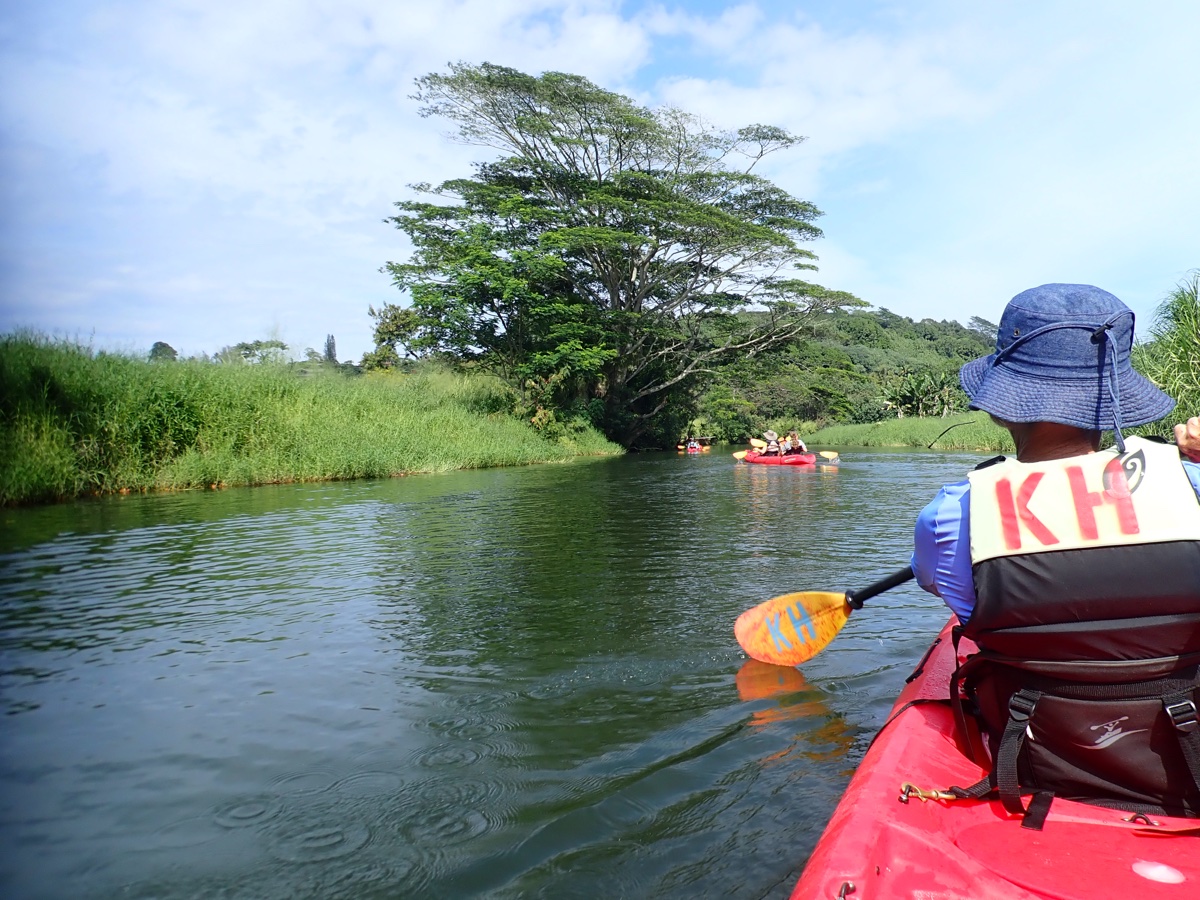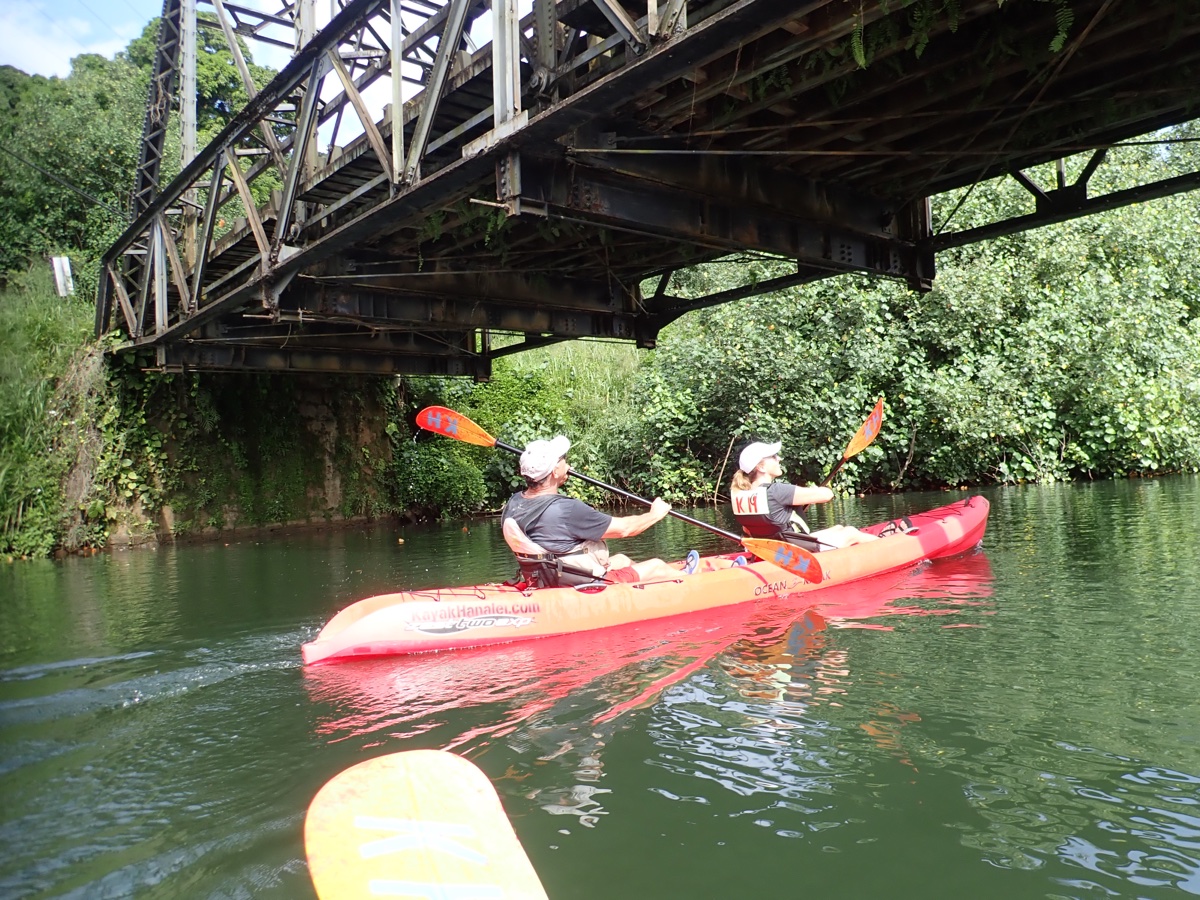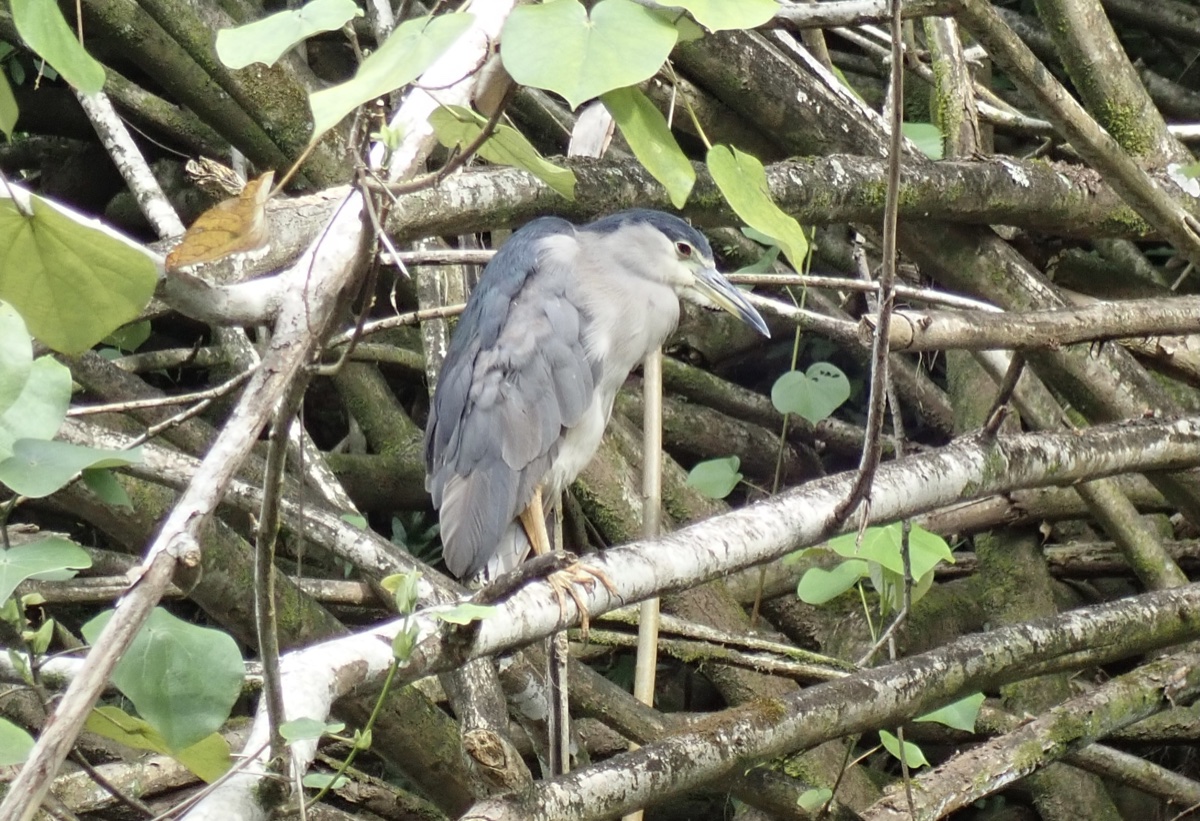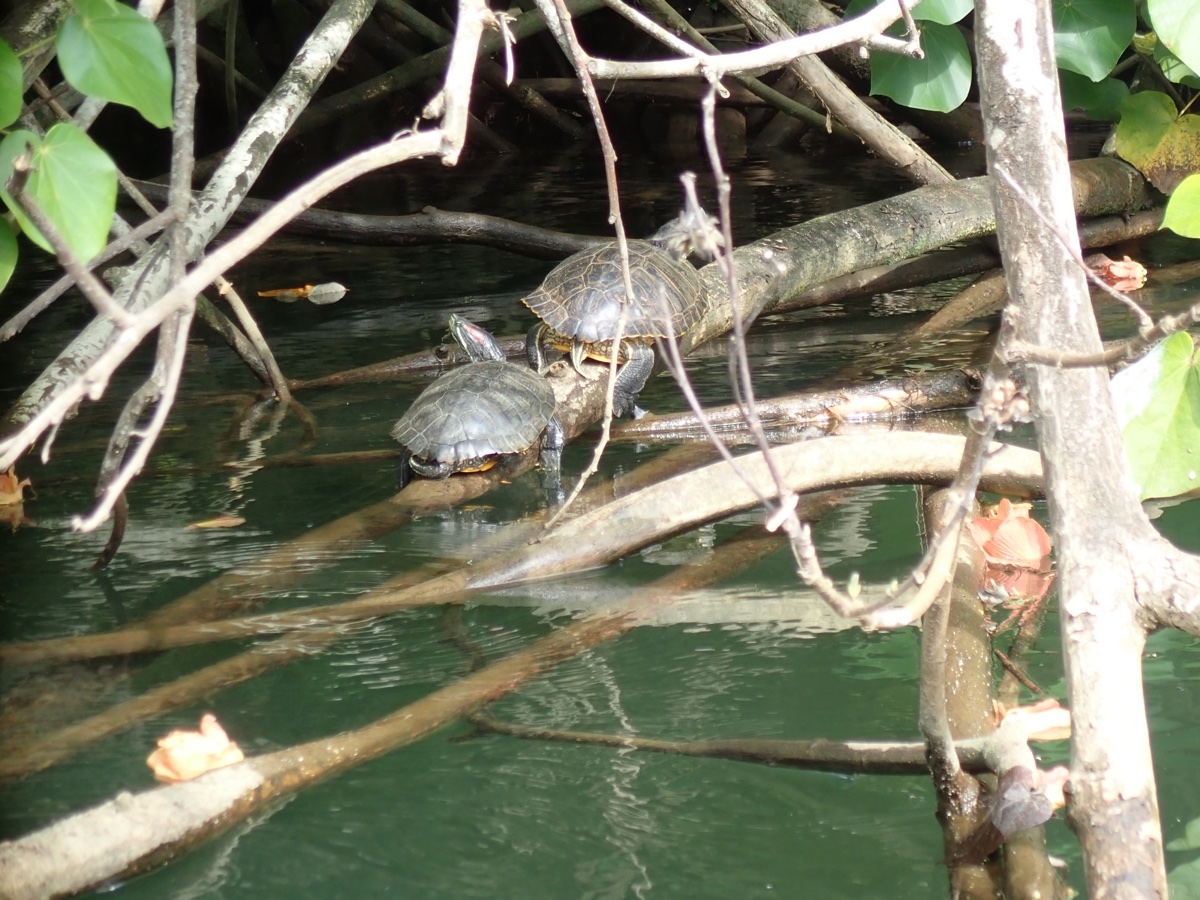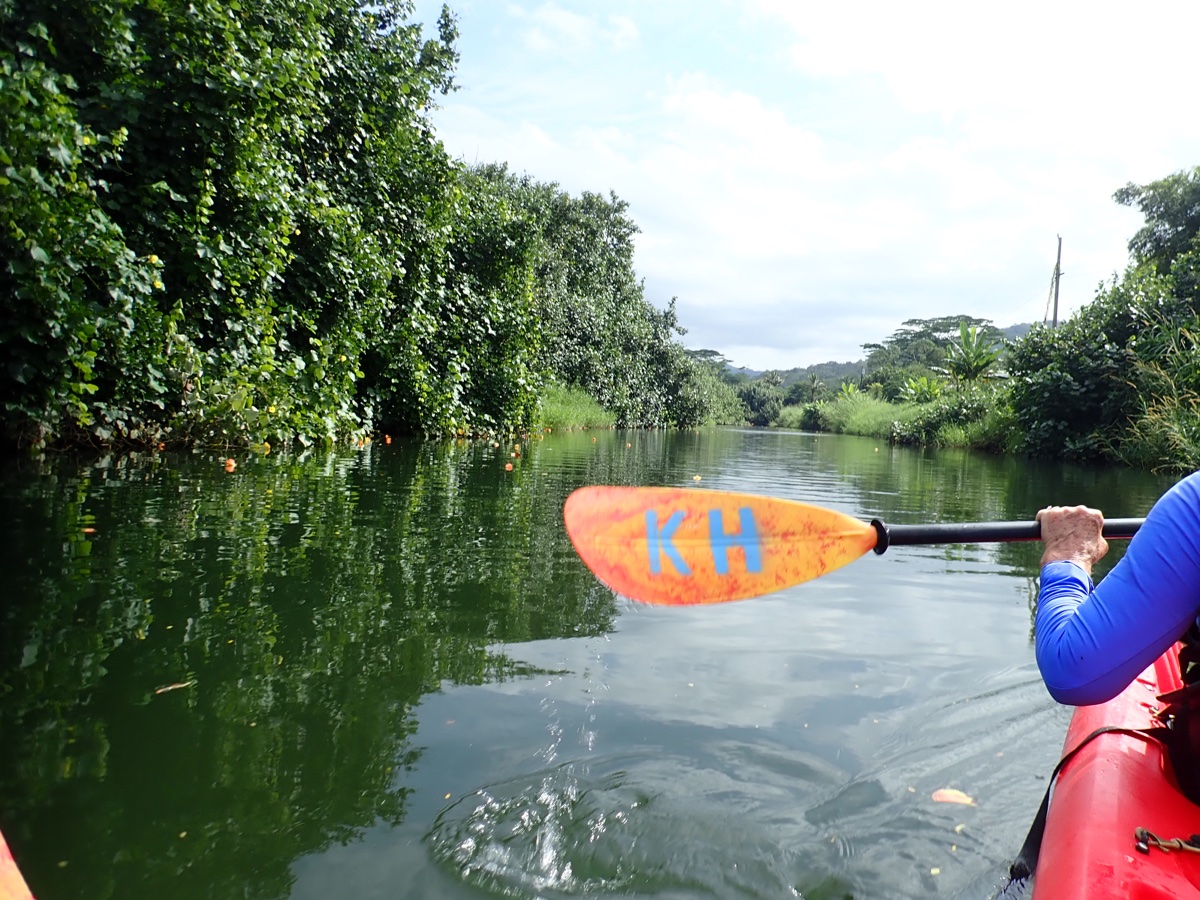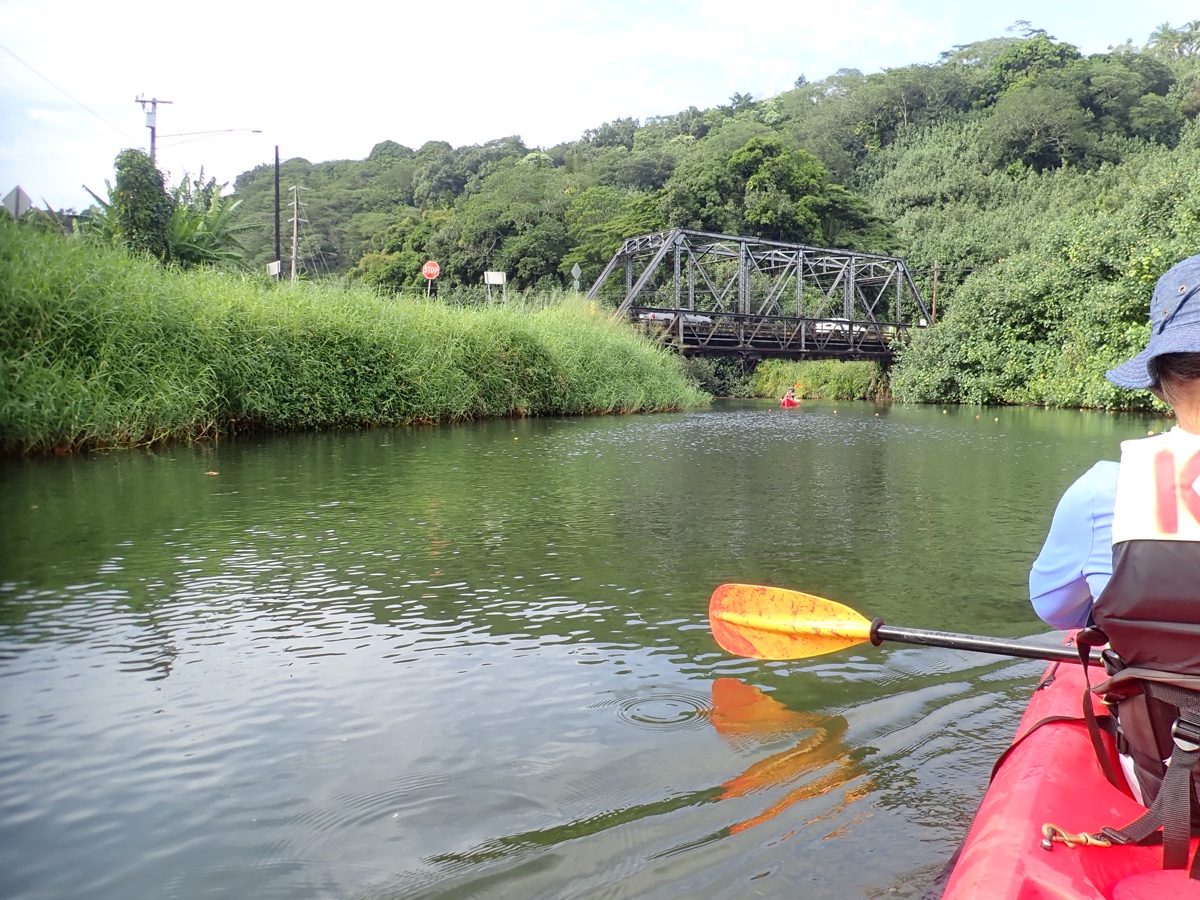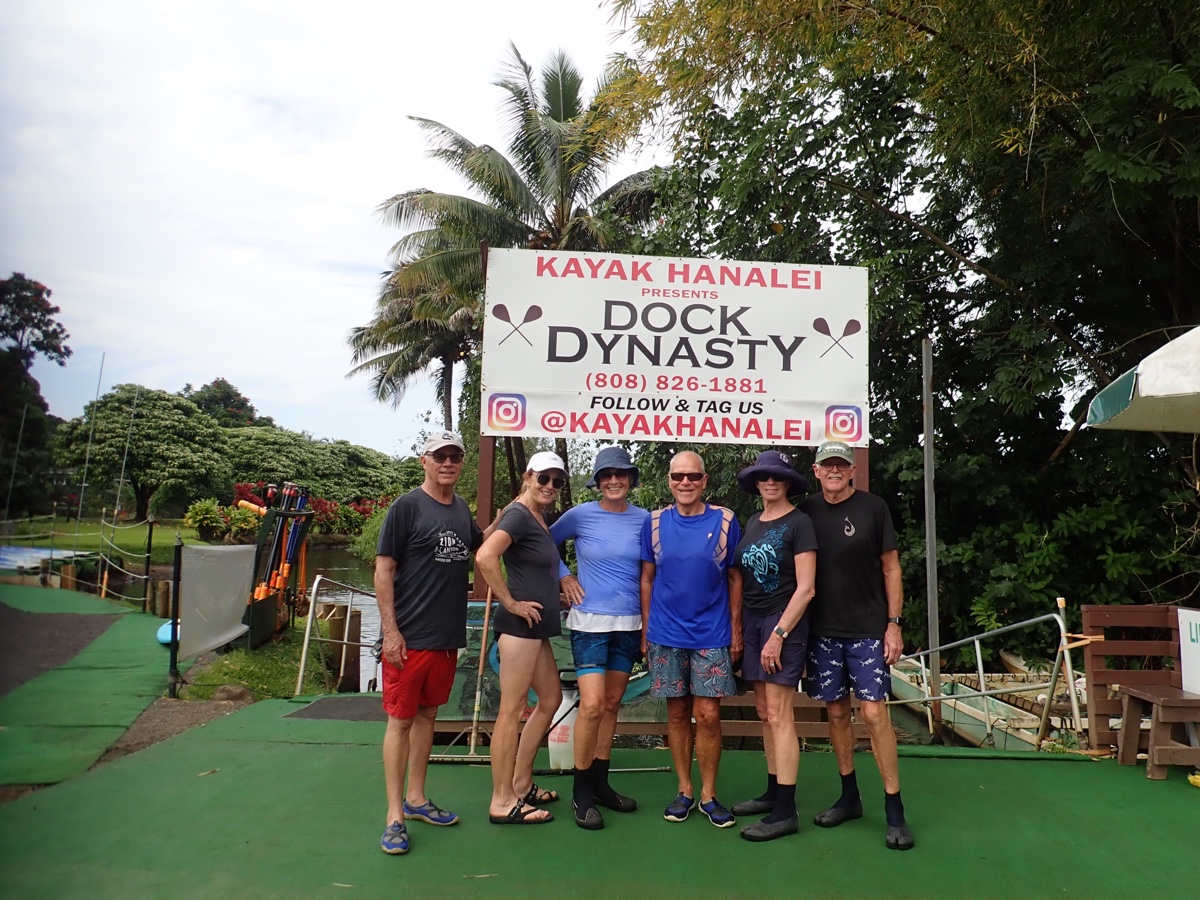 To get to Waimea canyon from Hanalei you have to drive 3/4 way around the island and that takes time. The first time we went with Chris, Charley, Tommy & Caroline and all squeezed in their SUV. While it was sunny at the bottom and on the way up  Hwy 550, the top was socked in and the views were nil.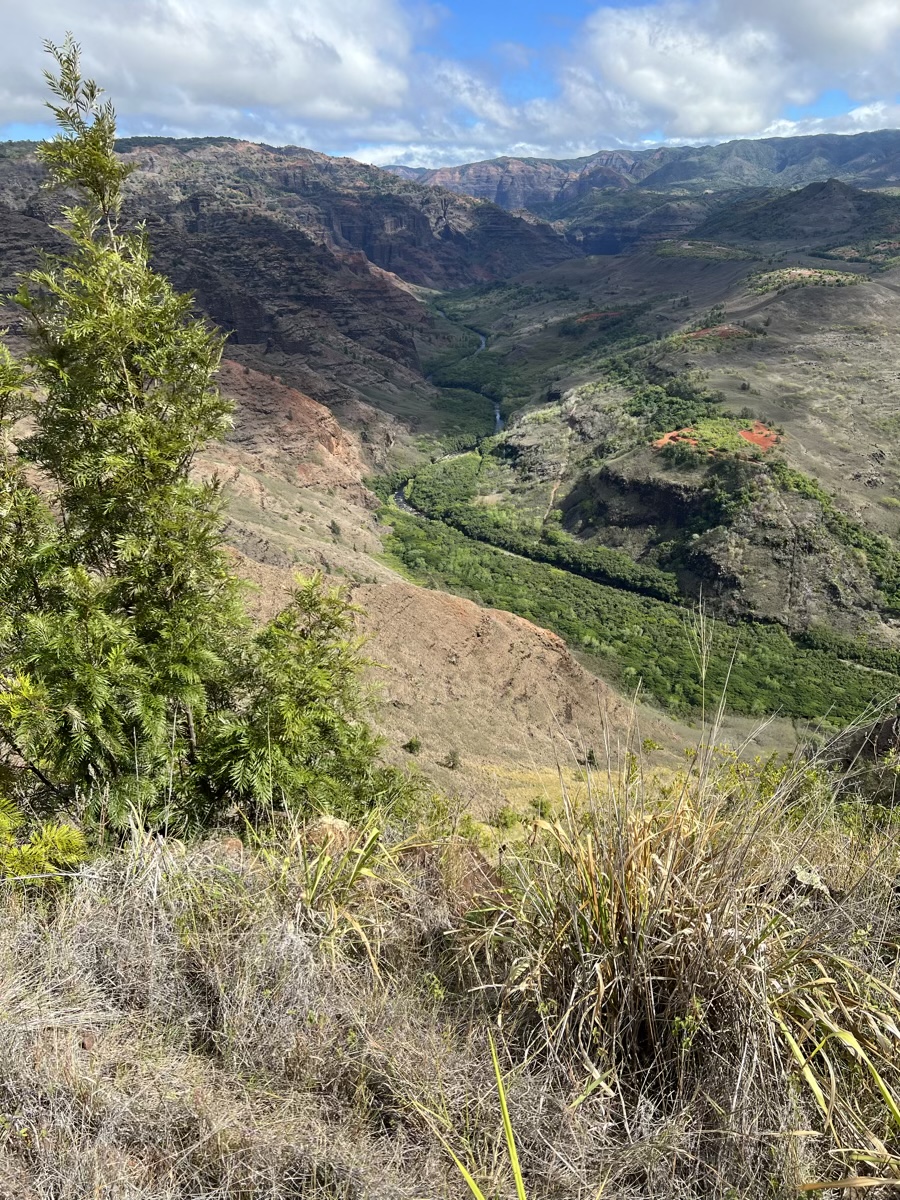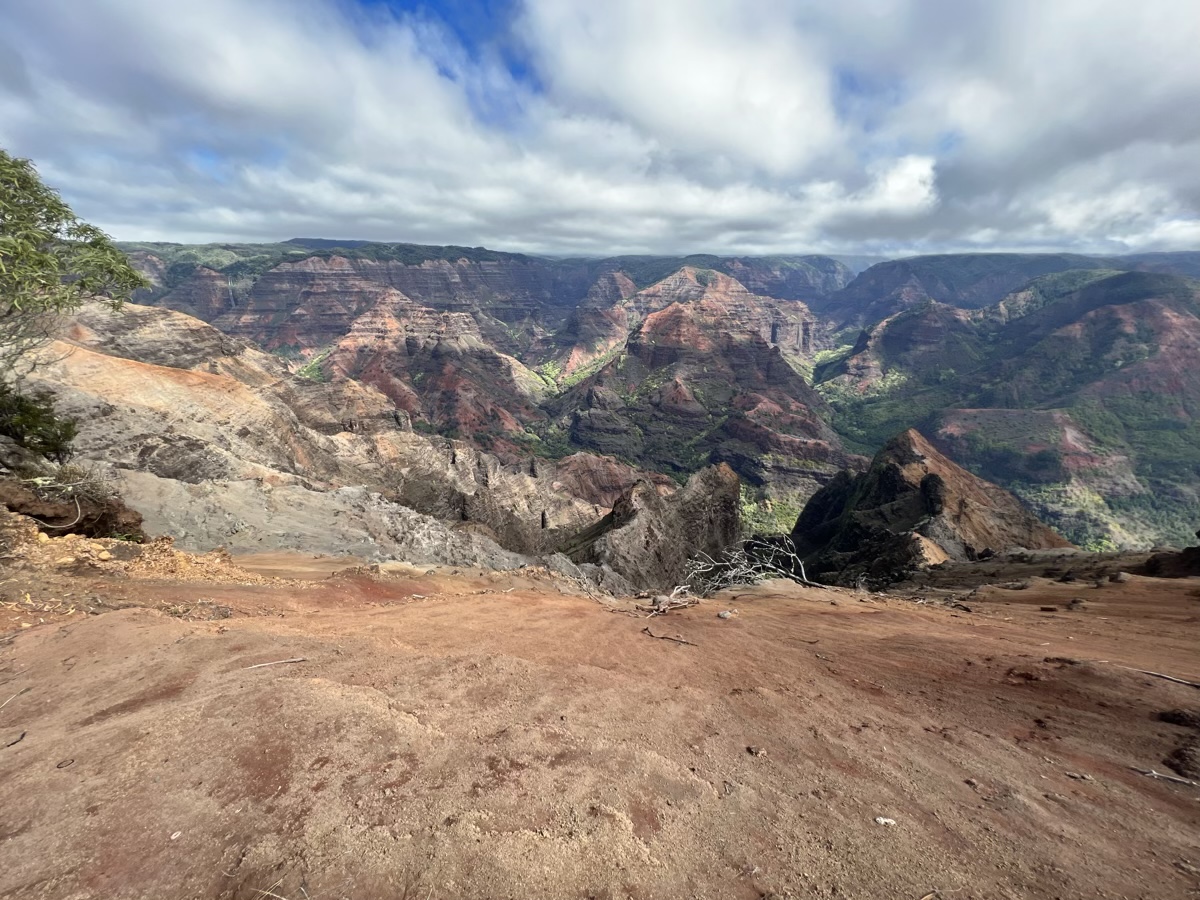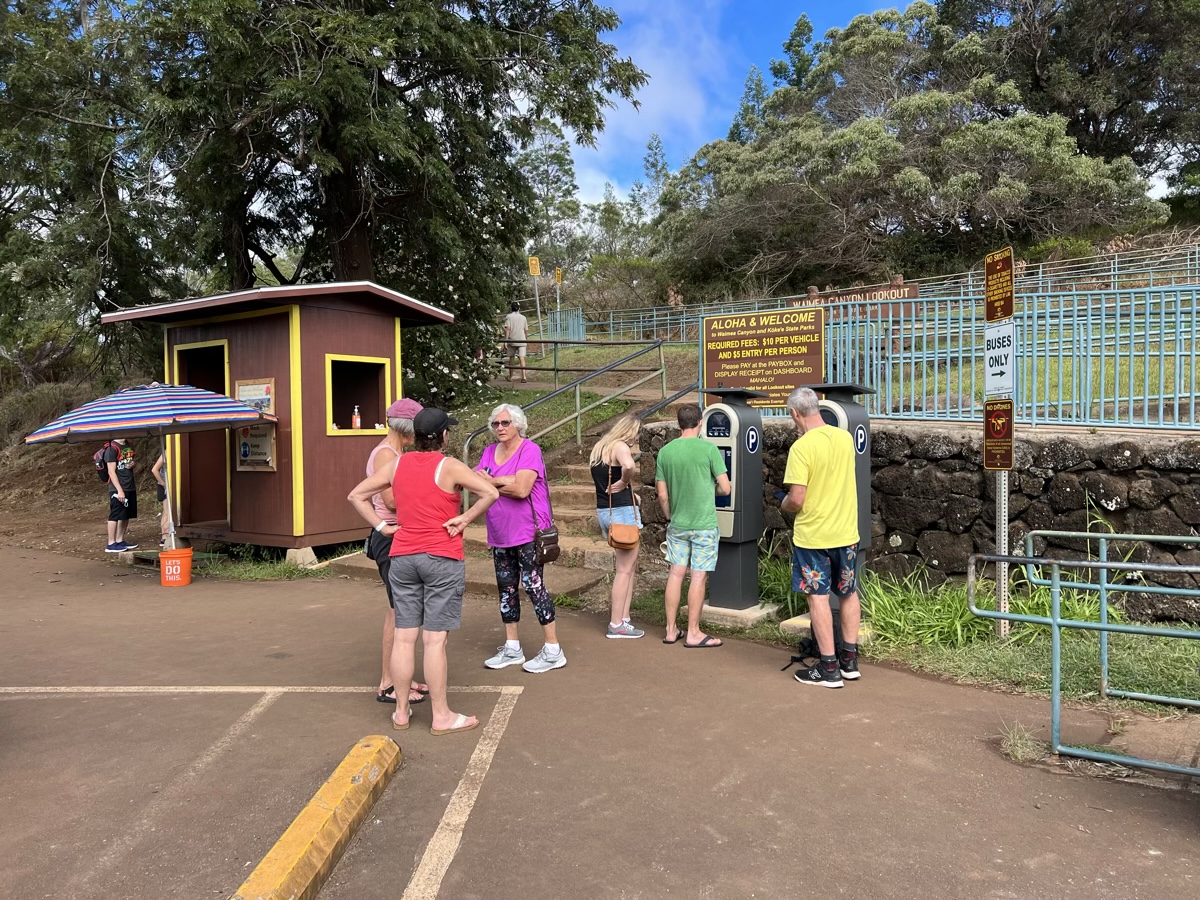 There is an "entrance" fee for tourists (locals are exempt) and it is structured around the parking as there is no entrance kiosk. At all the parking lots there are self-serving machines and you need to pay $10 per car and $5 per person. Enforcement seemed to be lax, no one is going to ask you for your ticket so it all seems a bit wishy washy to me.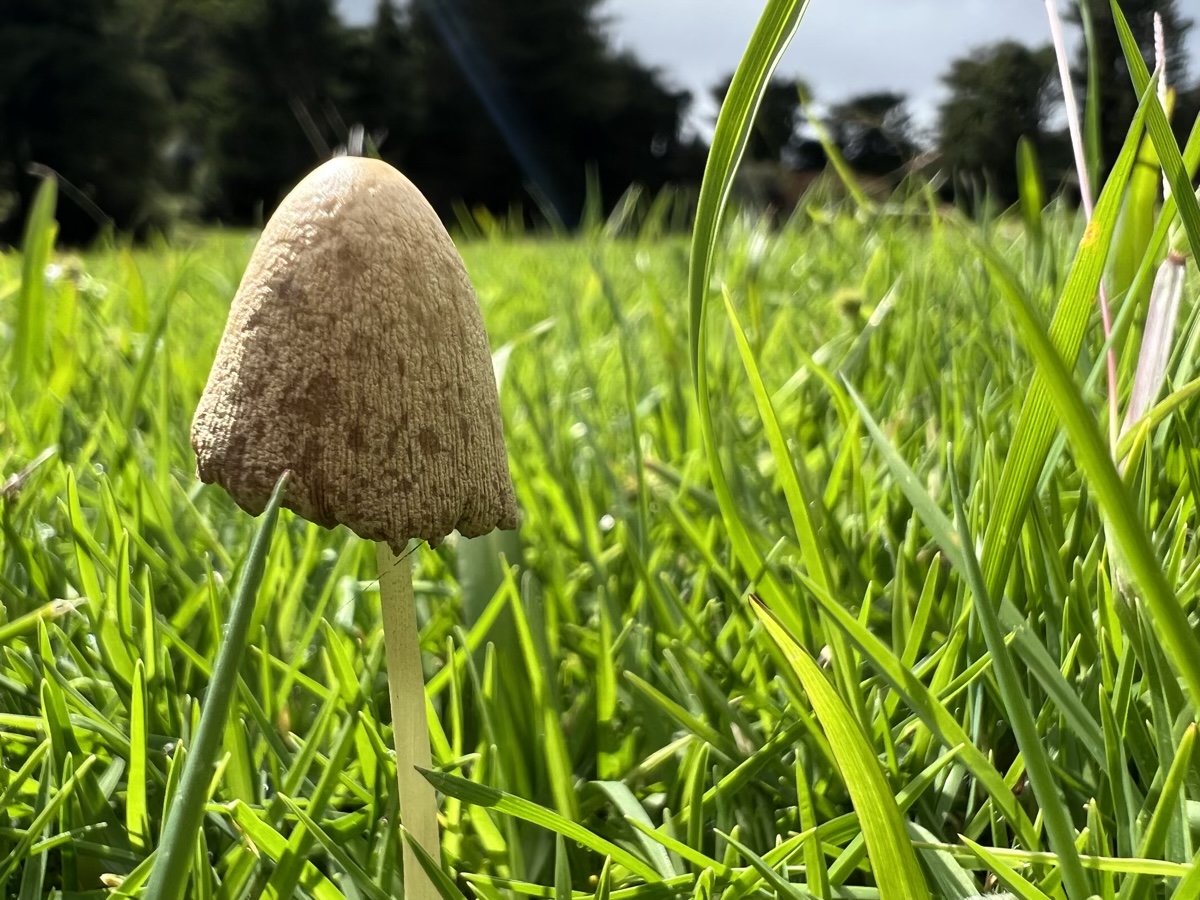 The second time Rose & I came back for a view and a hike when we had no house guests. The weather cooperated and it was beautifully clear.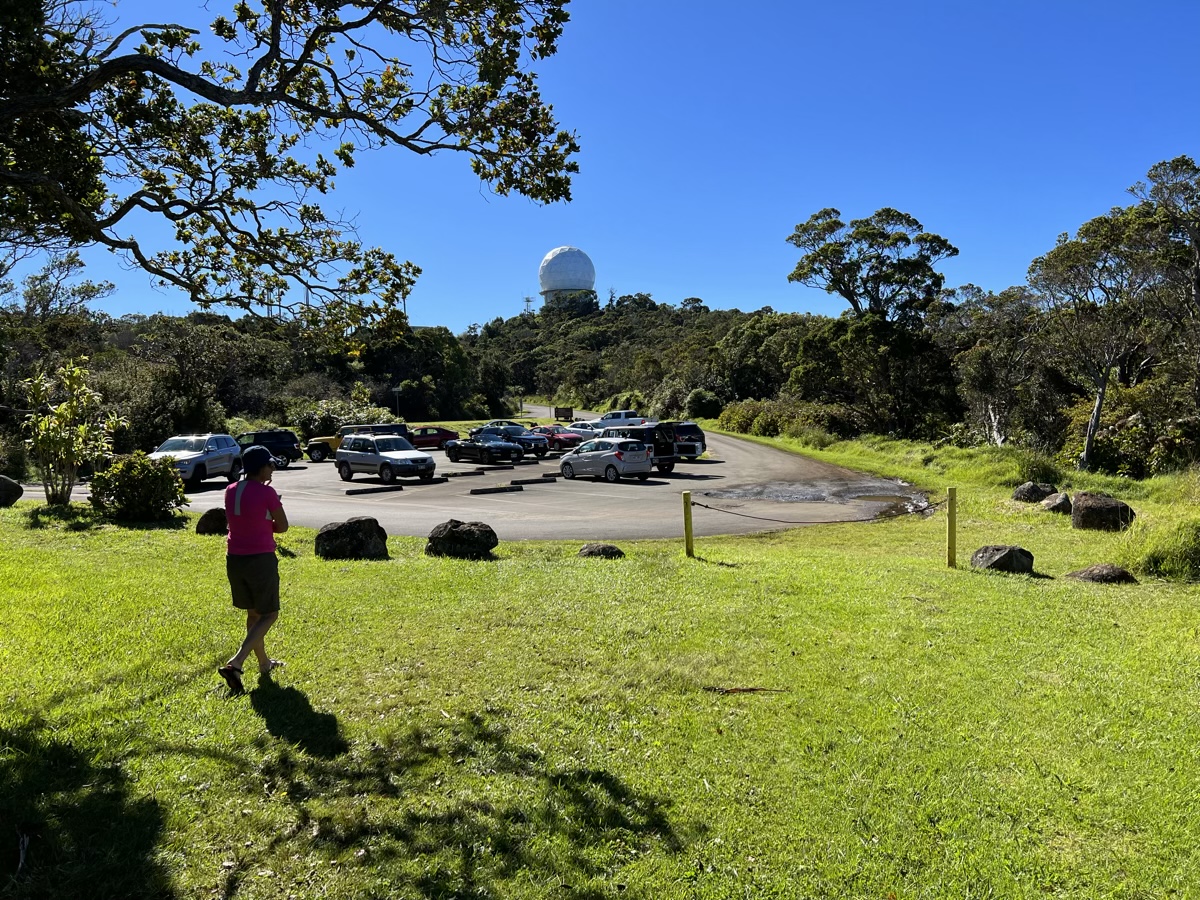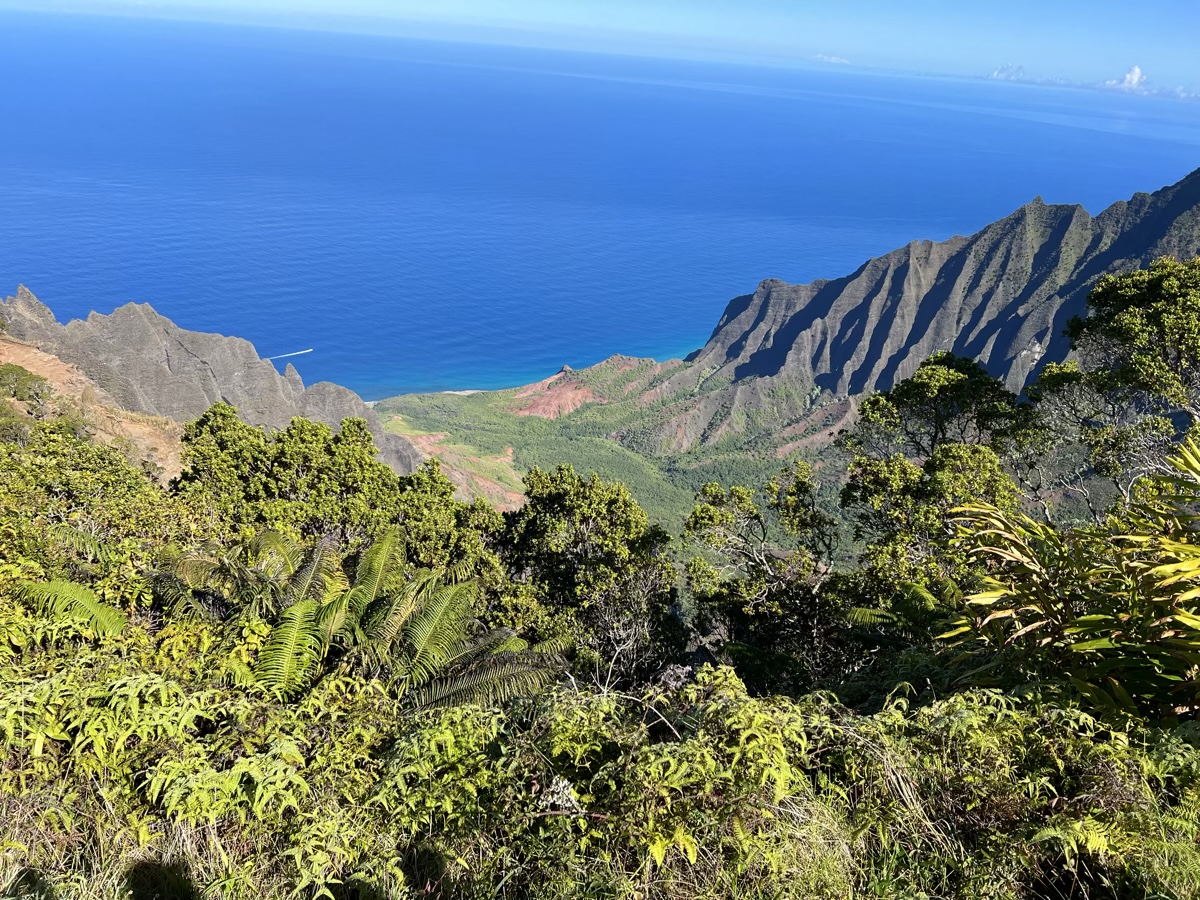 After the touristy views from the to we backtracked along the road for a bit and set off on the trail to the top of Waipo'o Falls.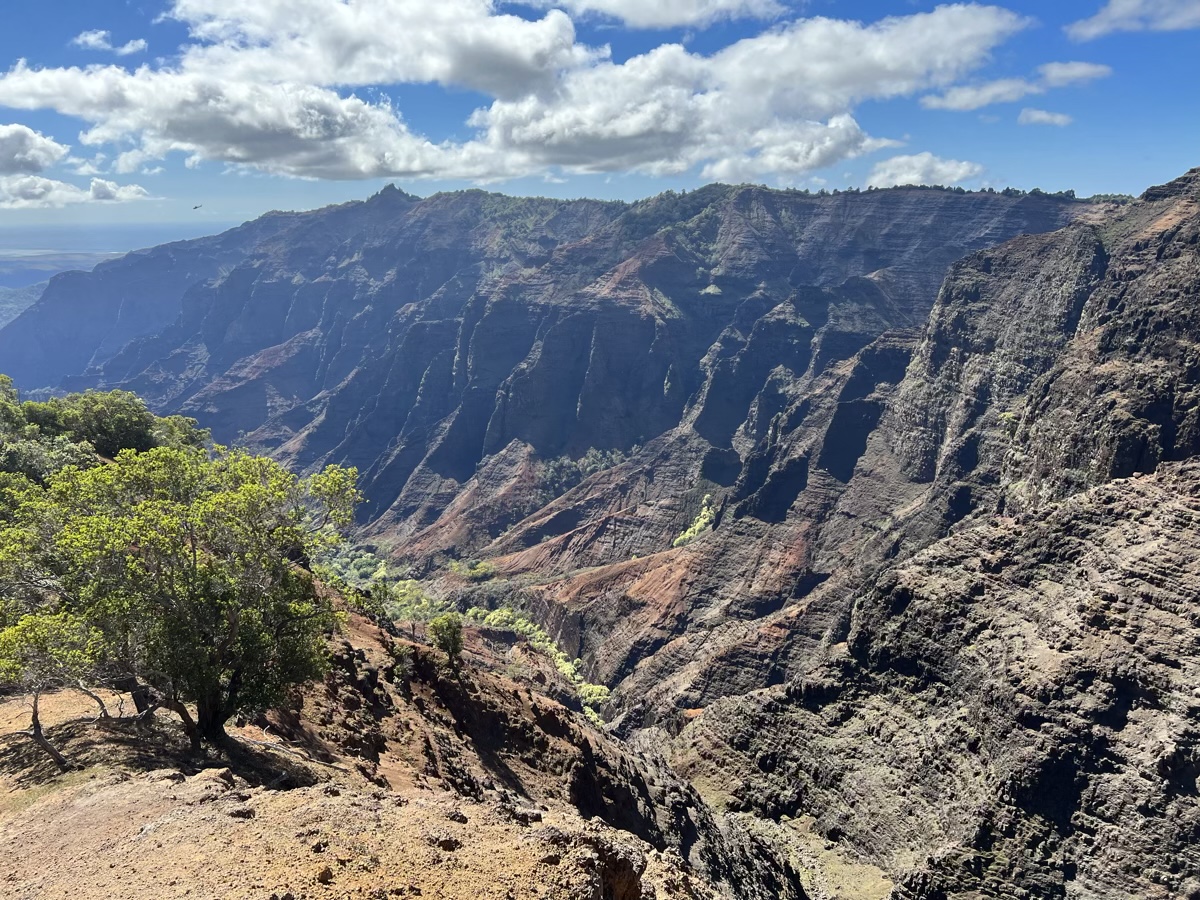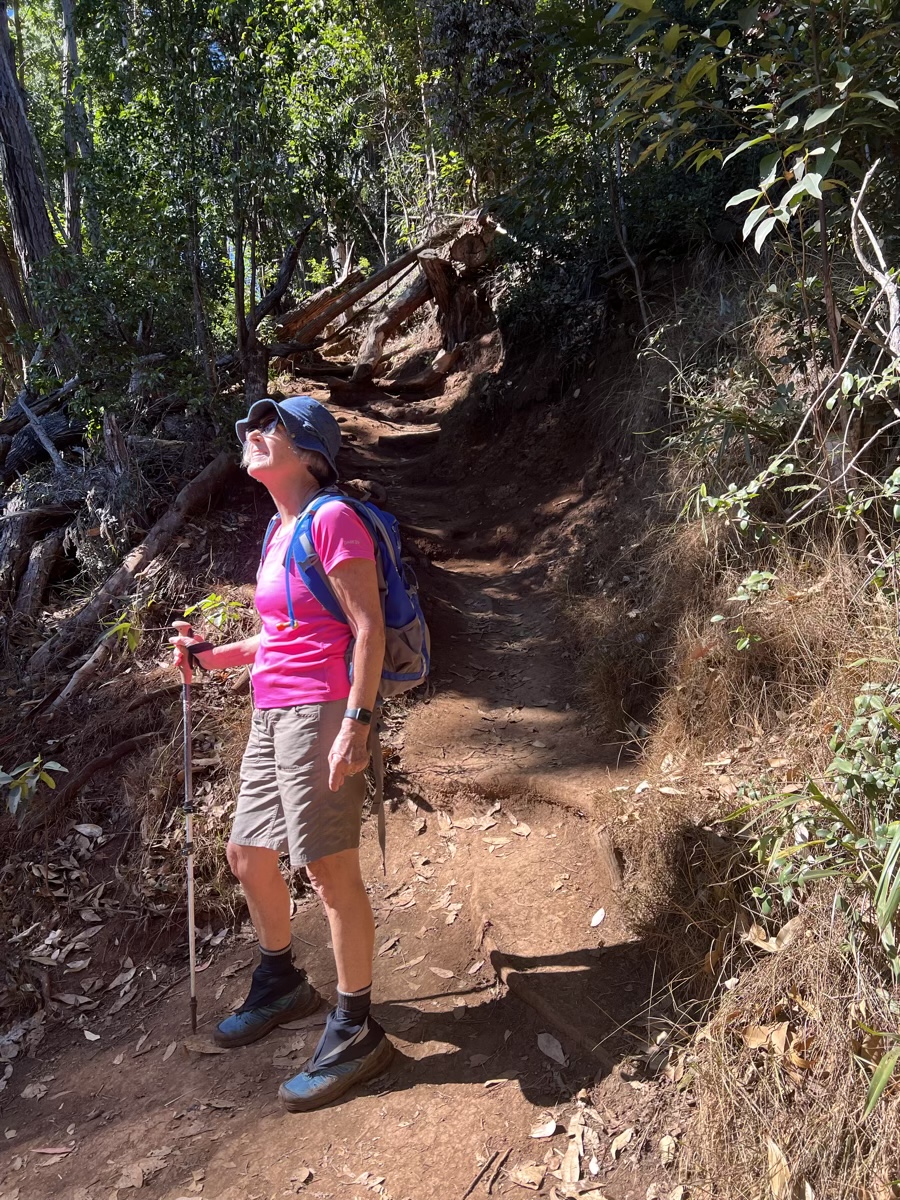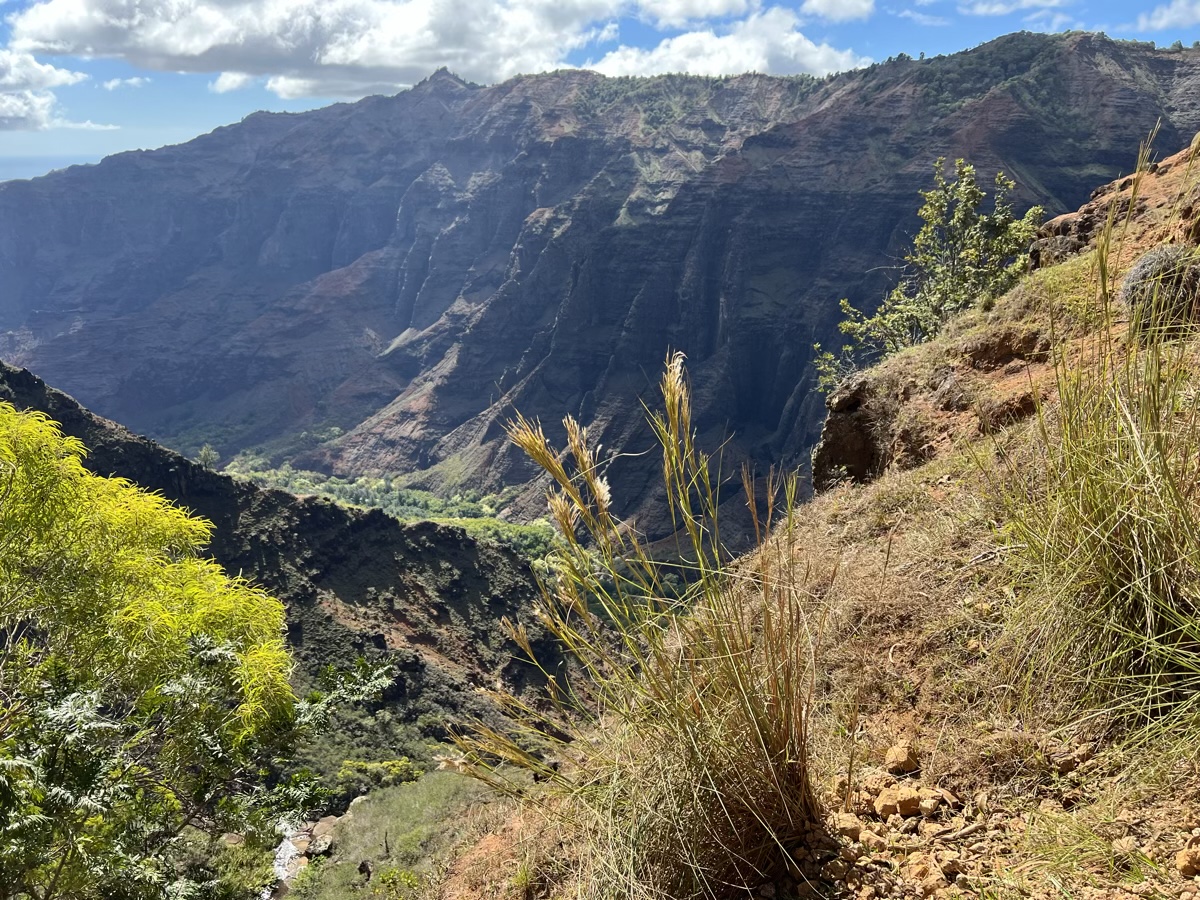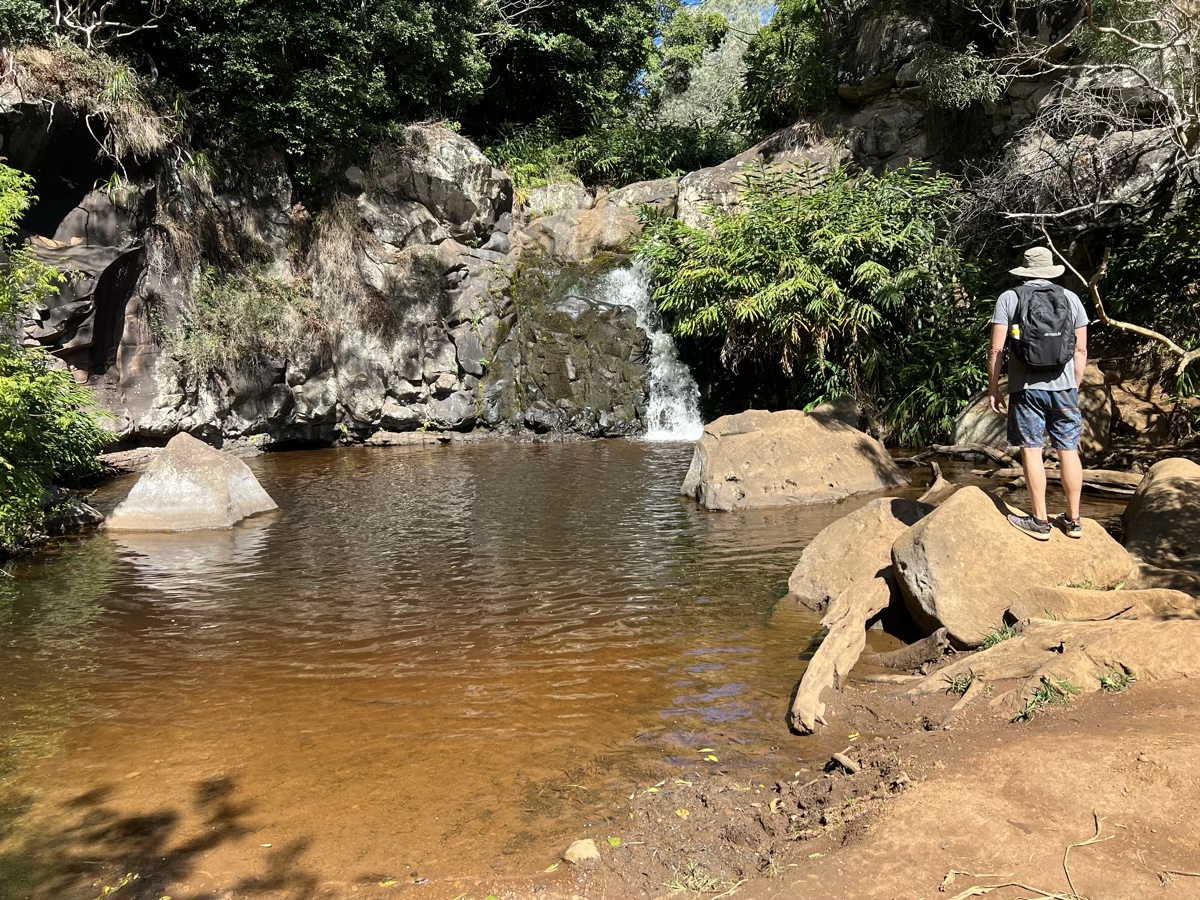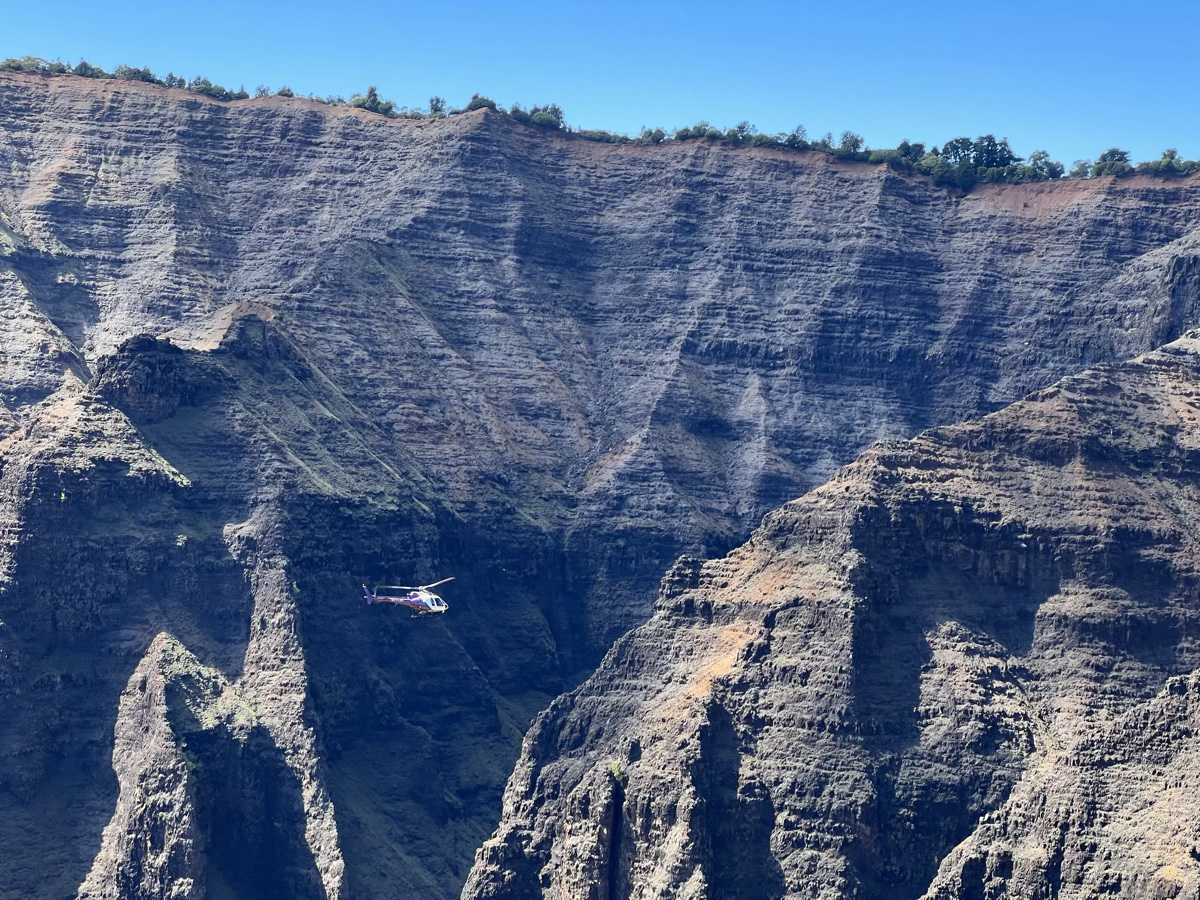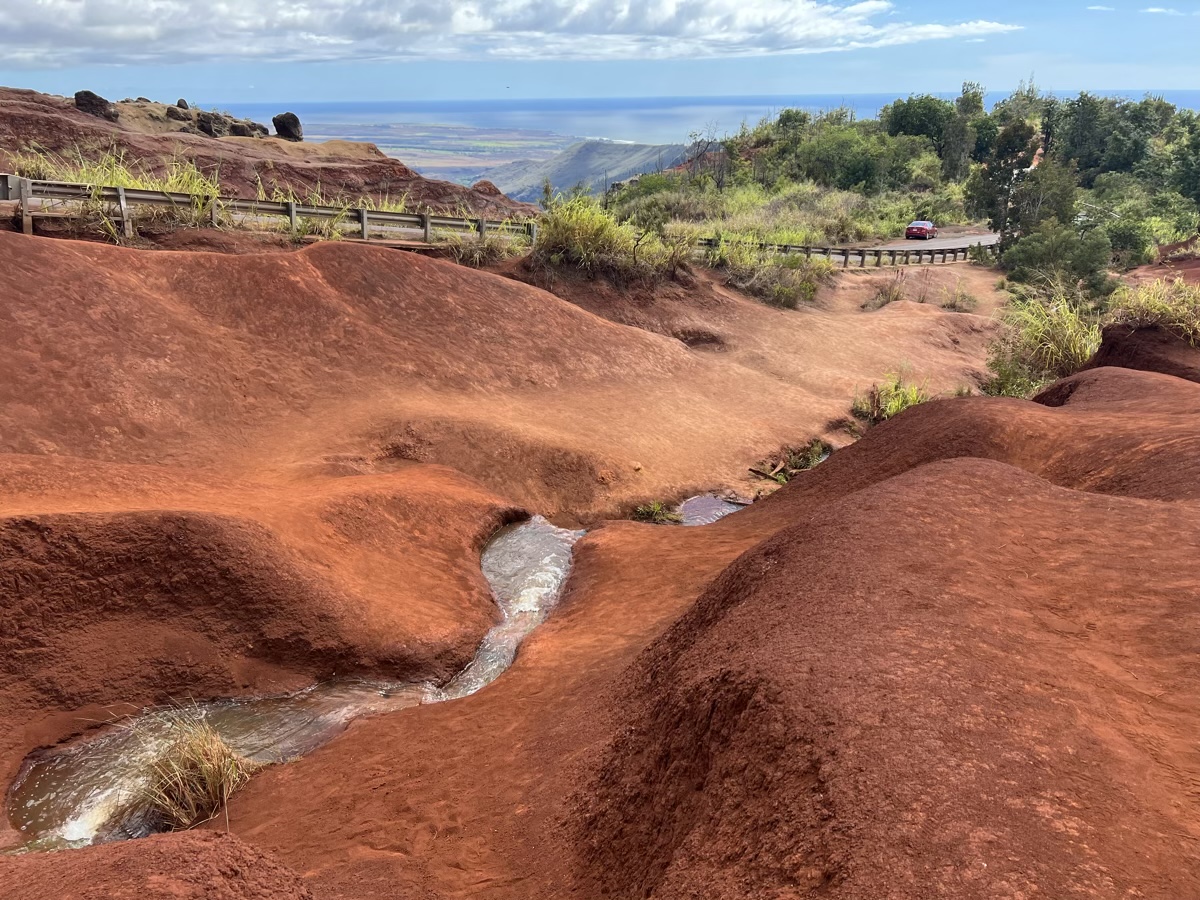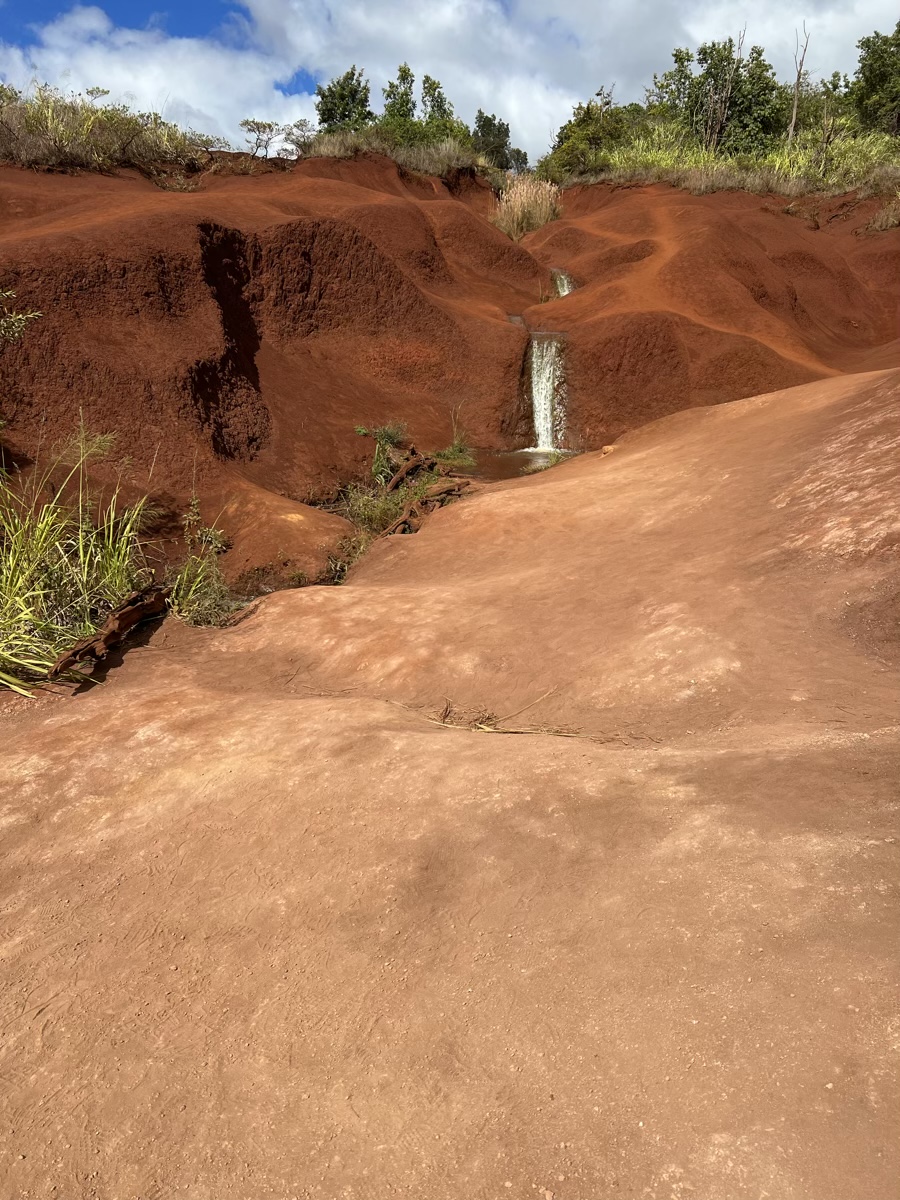 Another hike that we did twice was the Nounou trail or more easily remembered as the Sleeping Giant trail. There are about 3 different trail heads and we chose the West Trail as it seemed to be the most direct.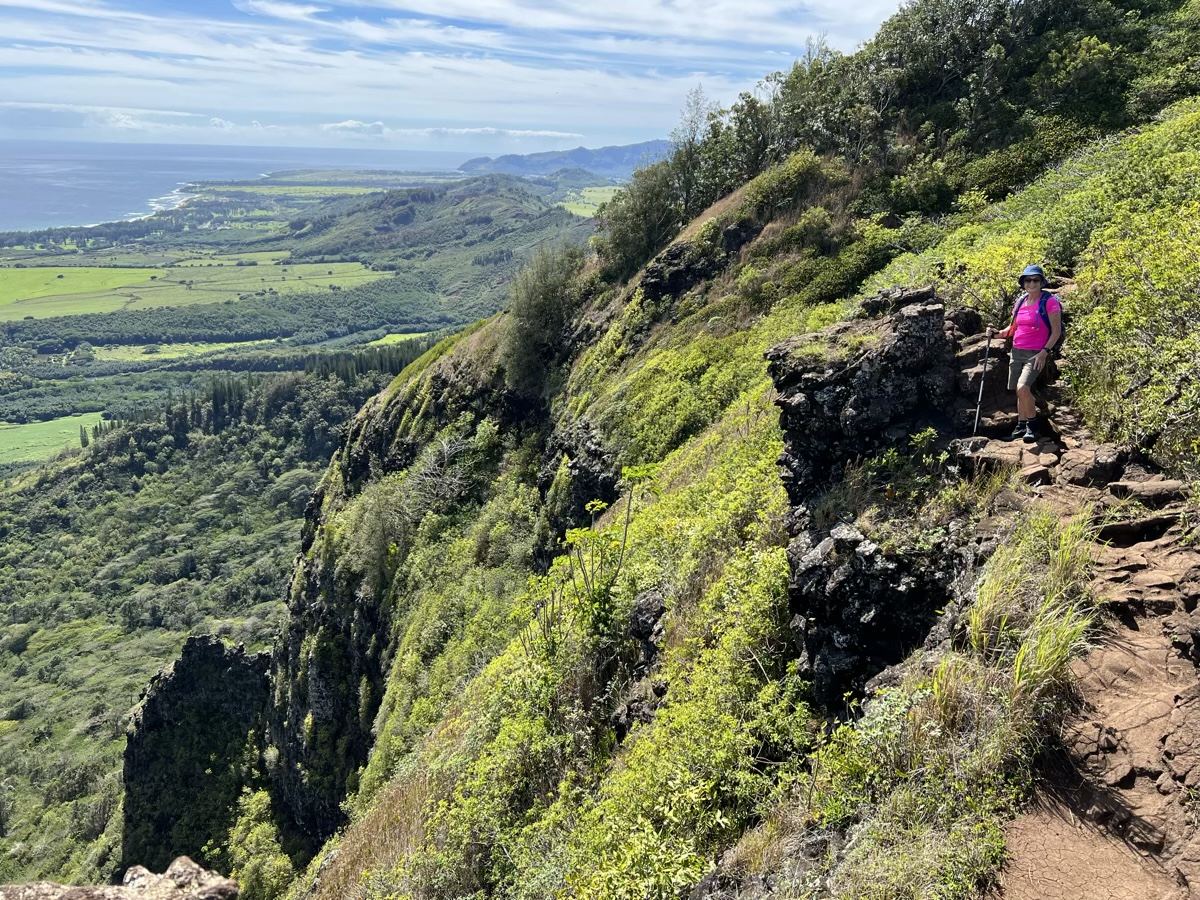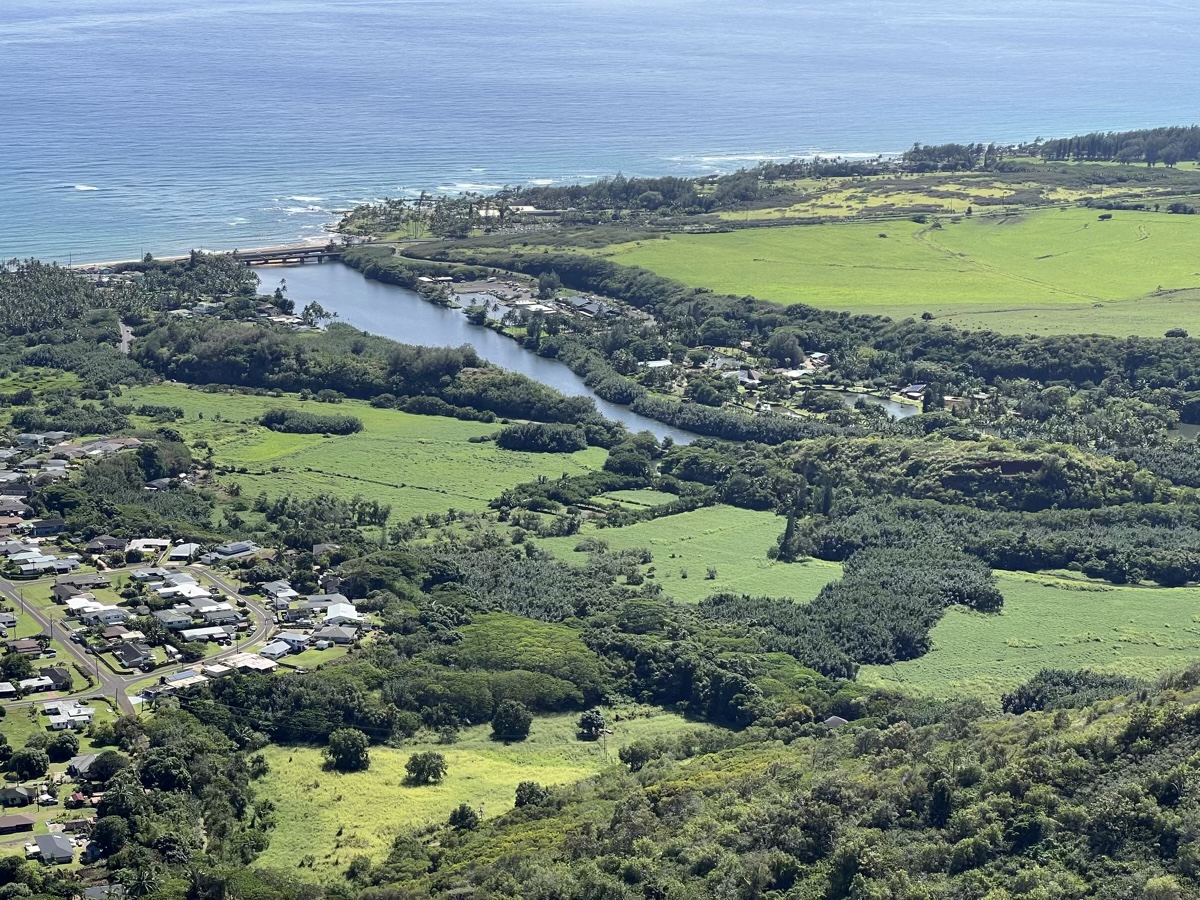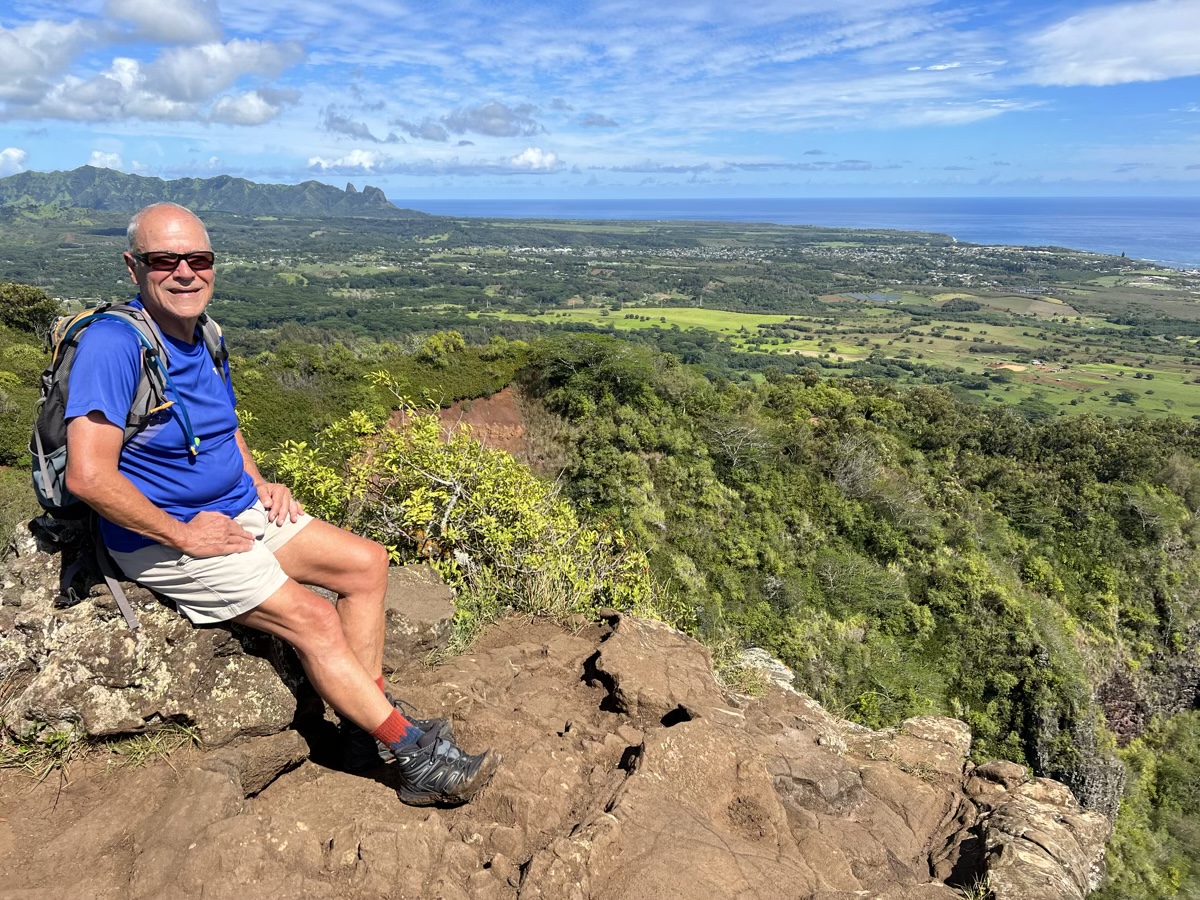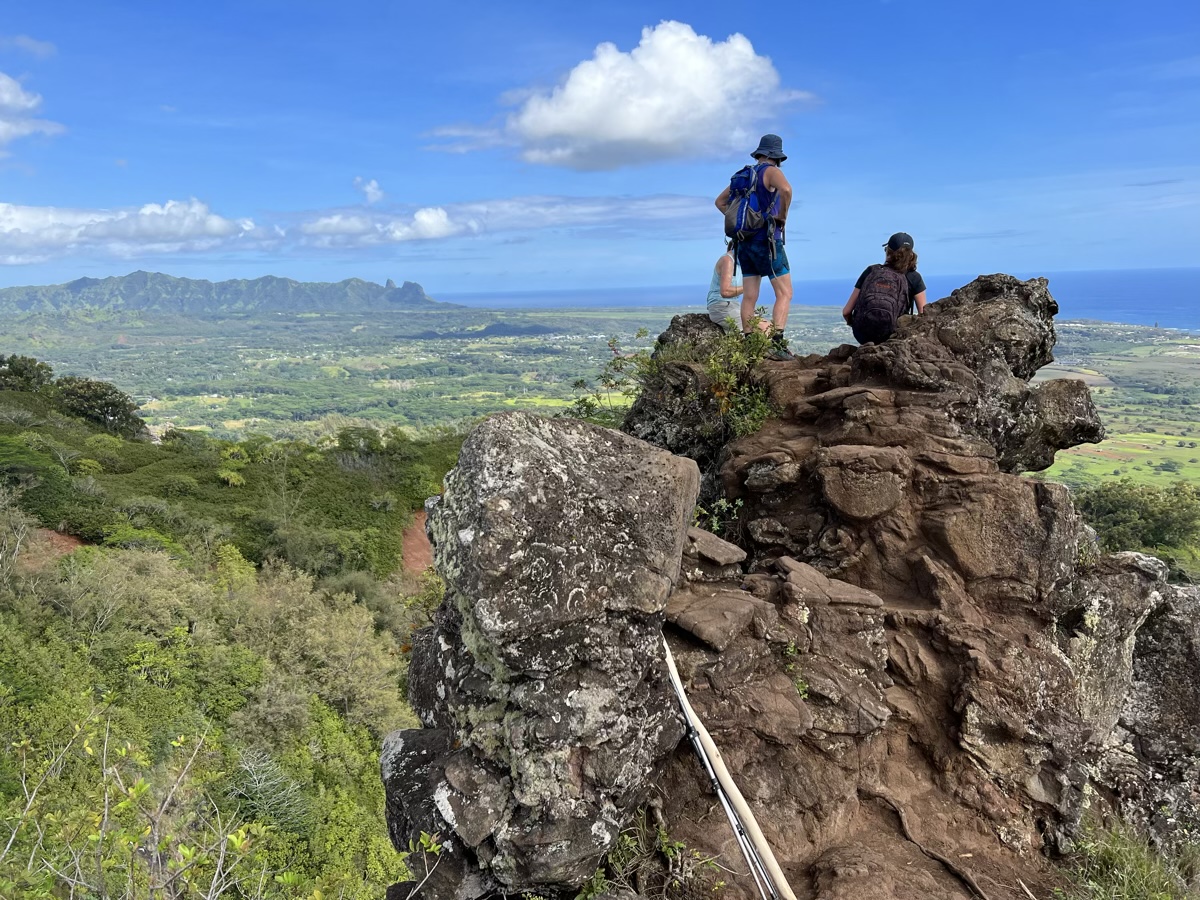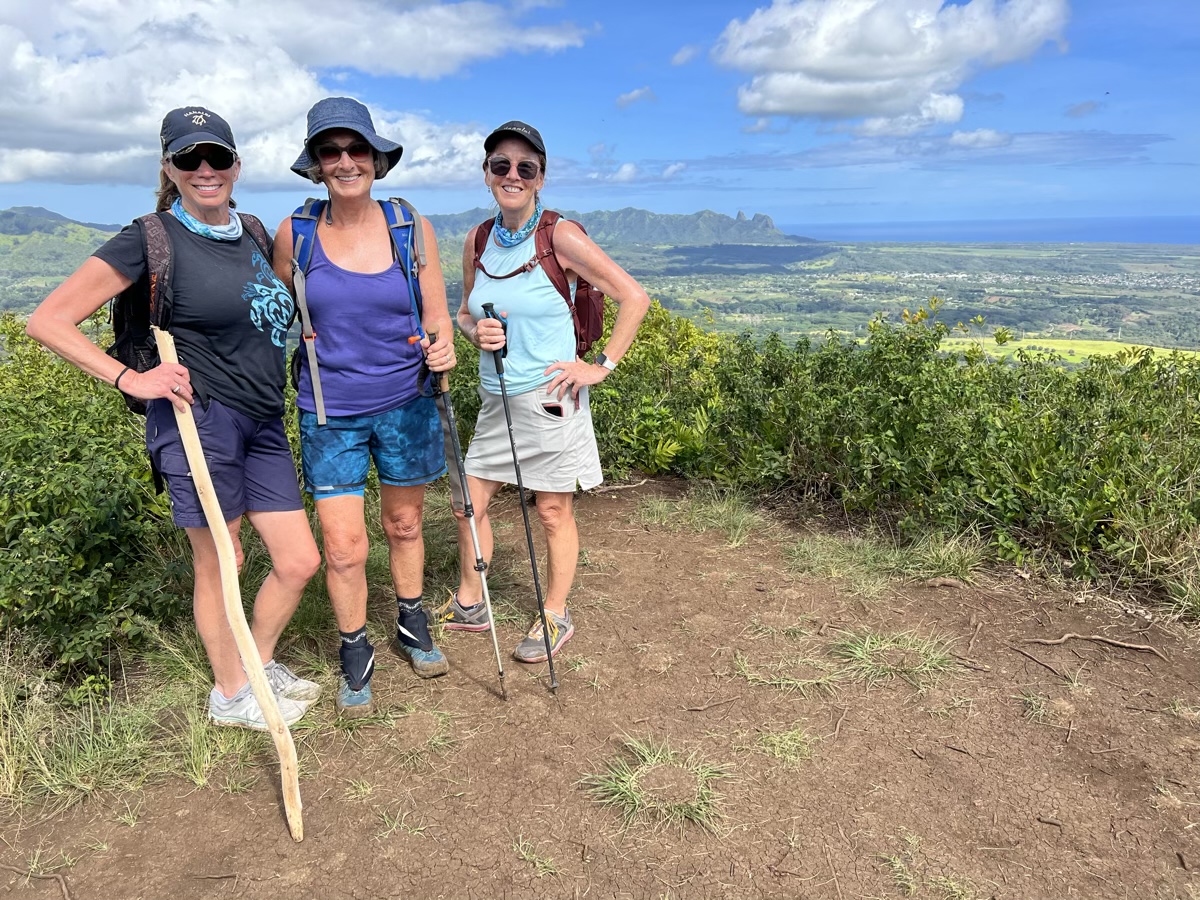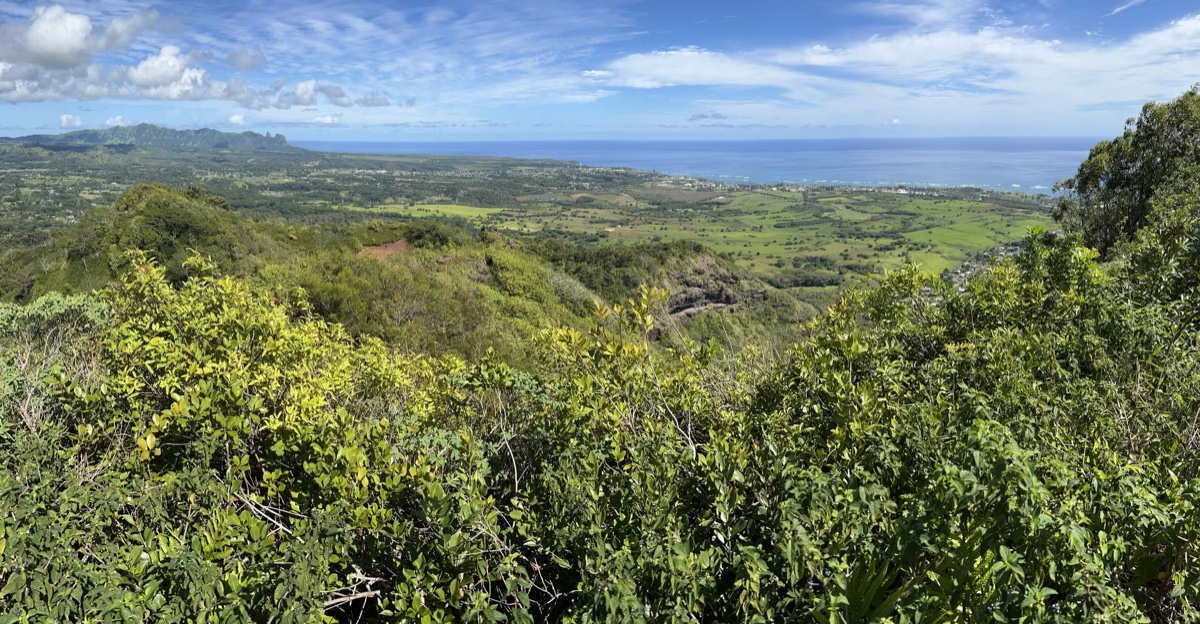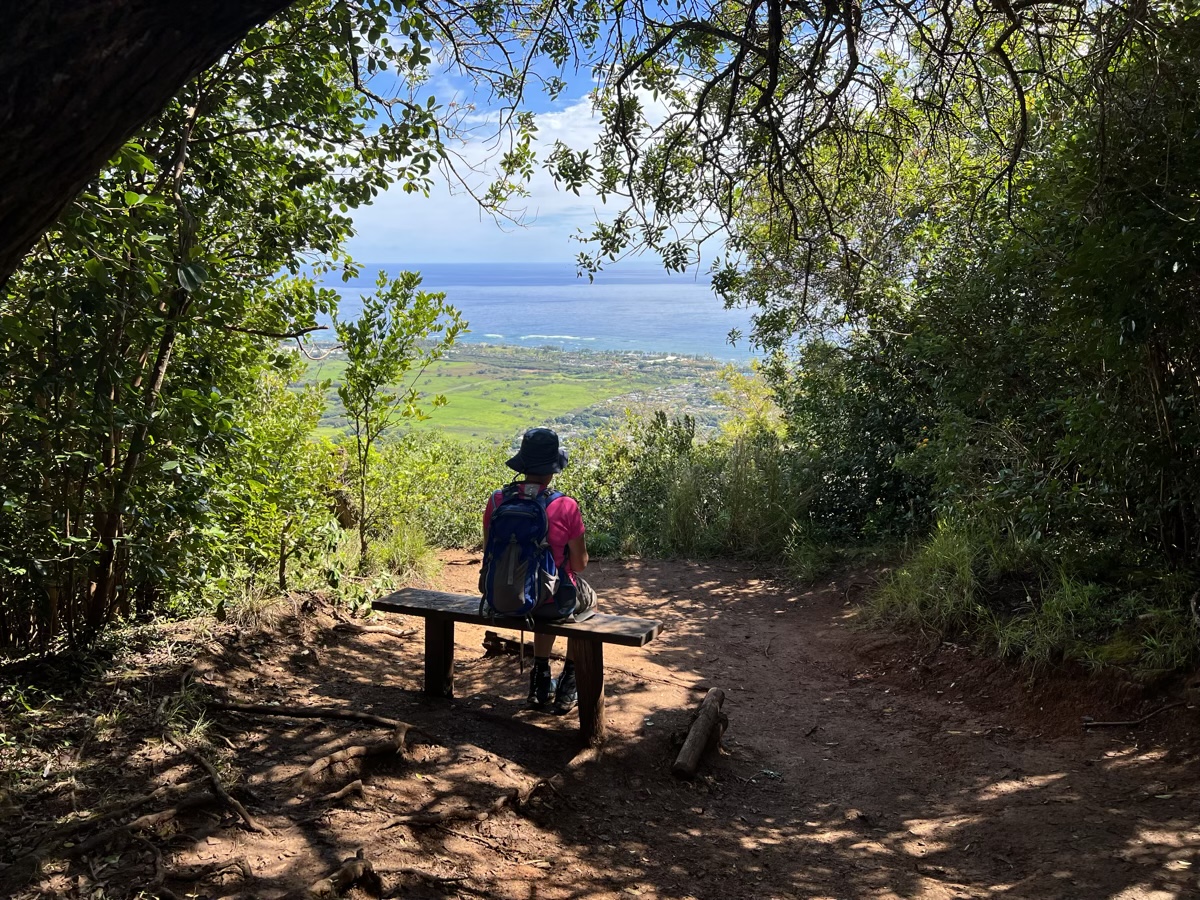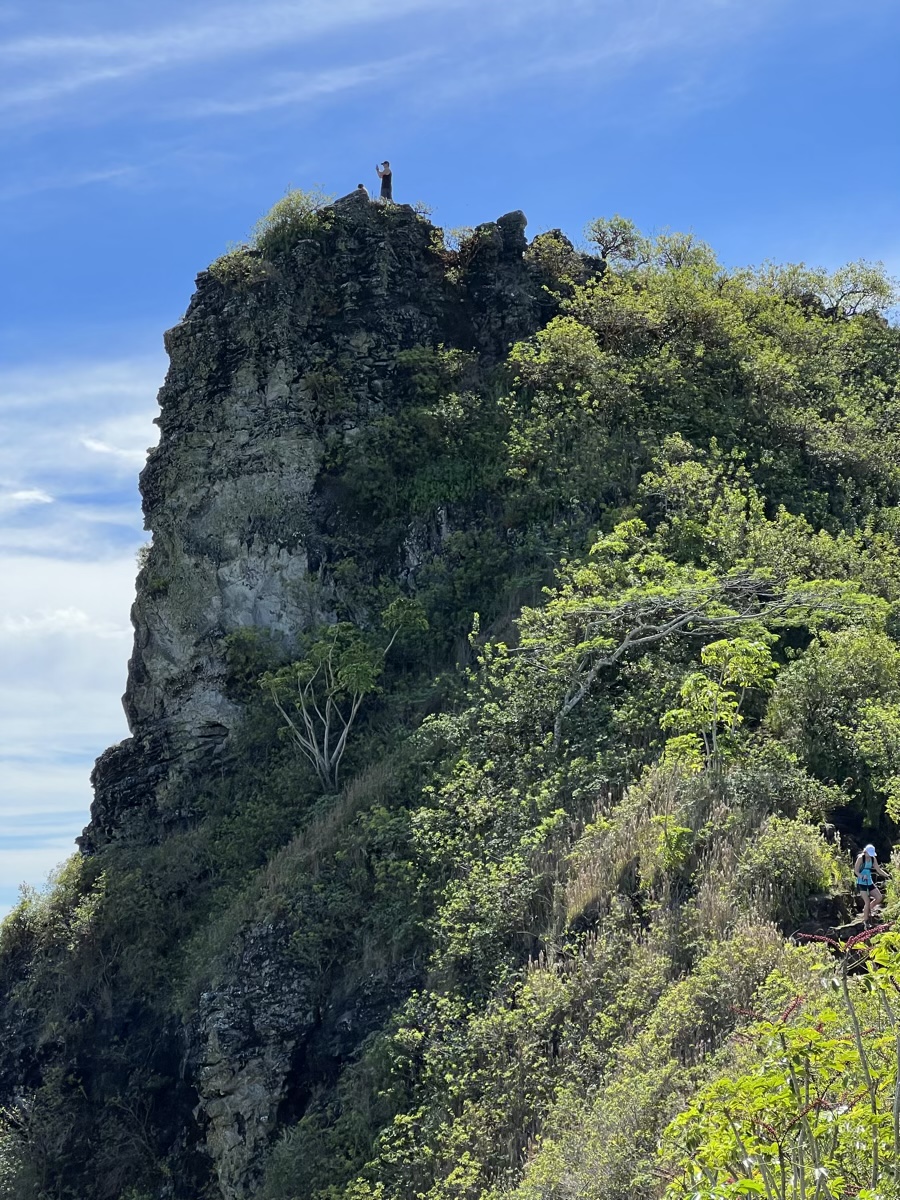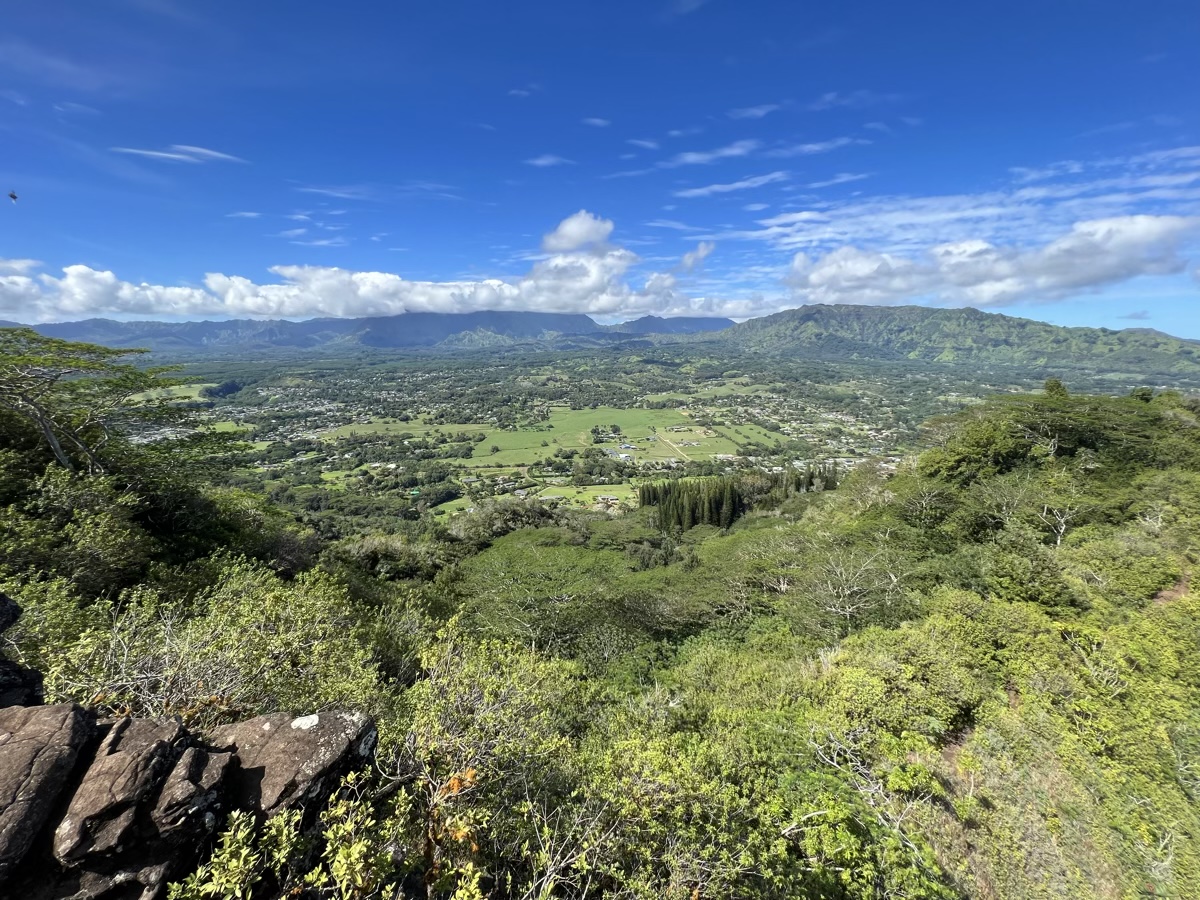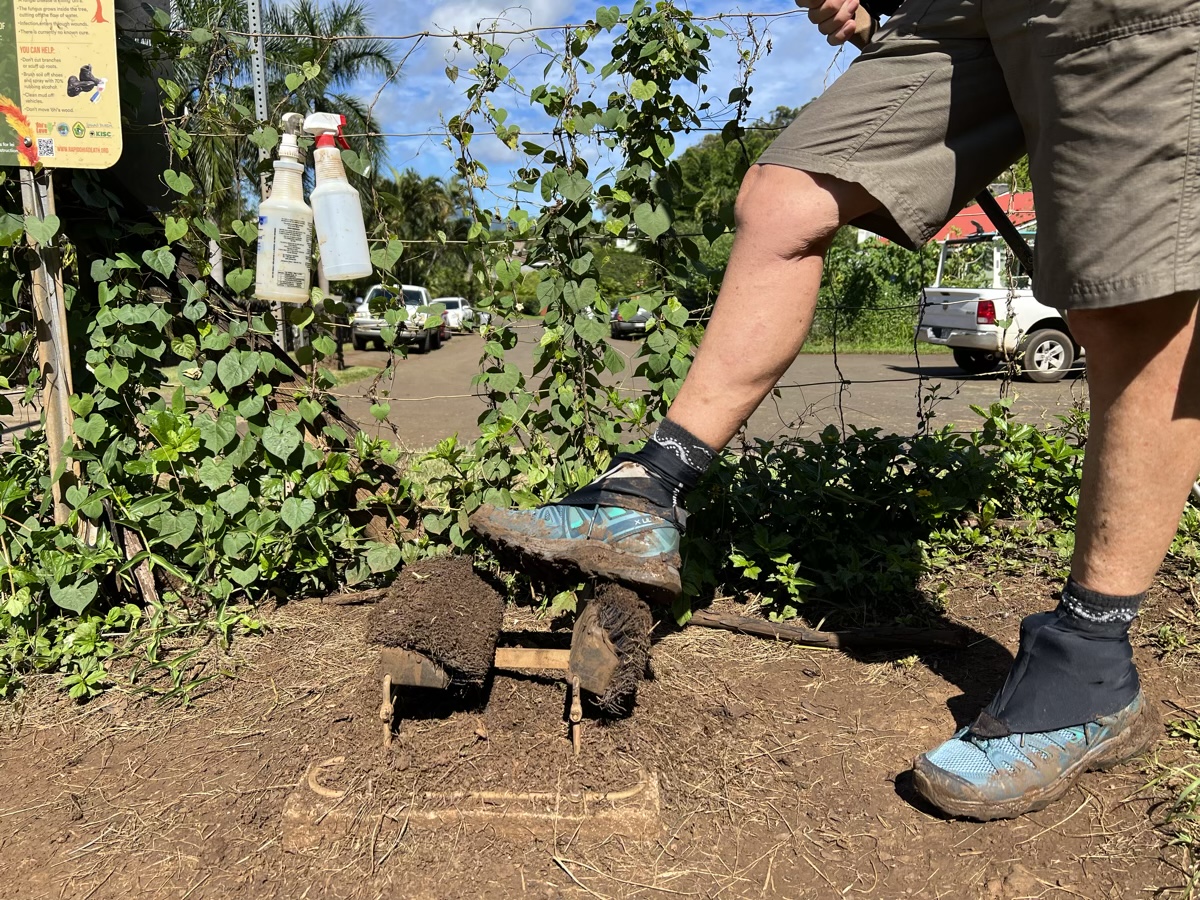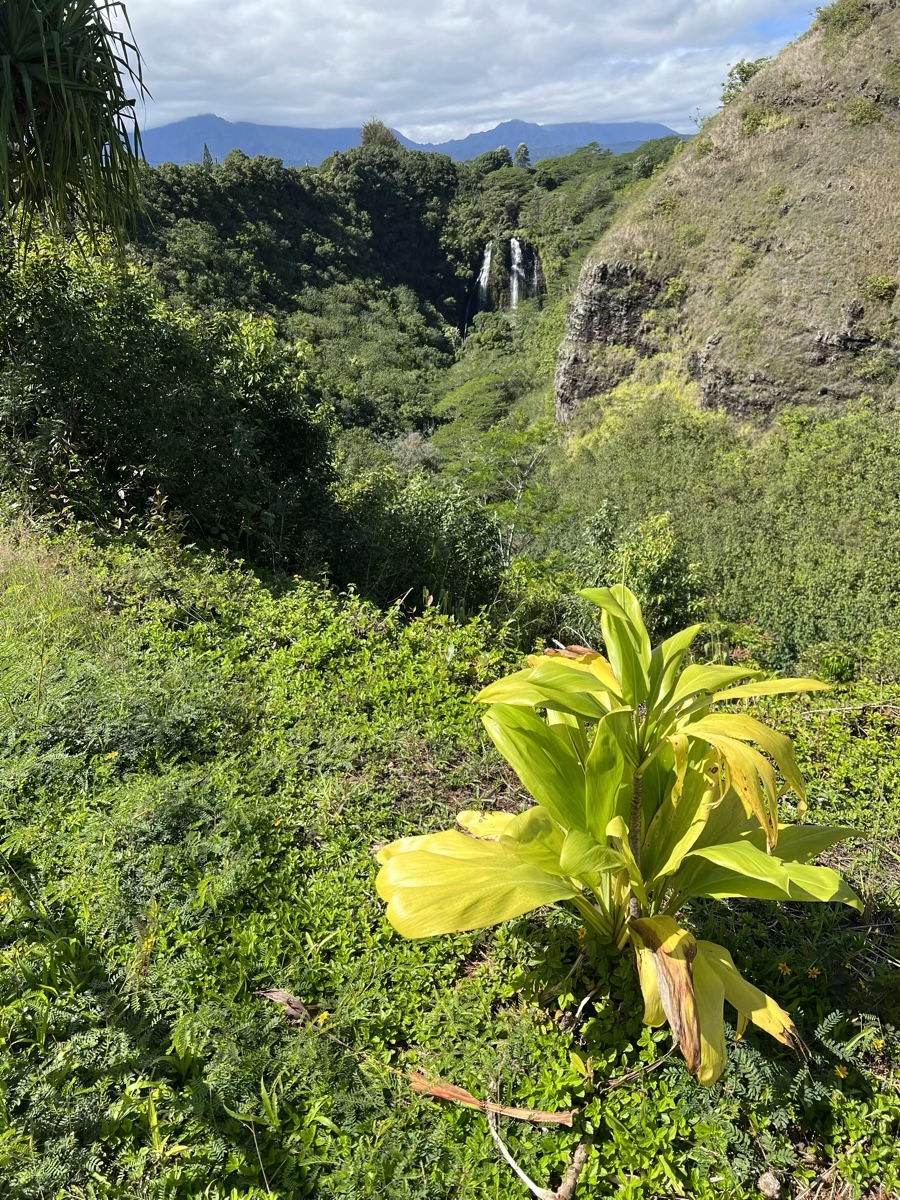 Then there is the cute, touristy town of Hanalei which was also our nearest for supplies & eating establishments.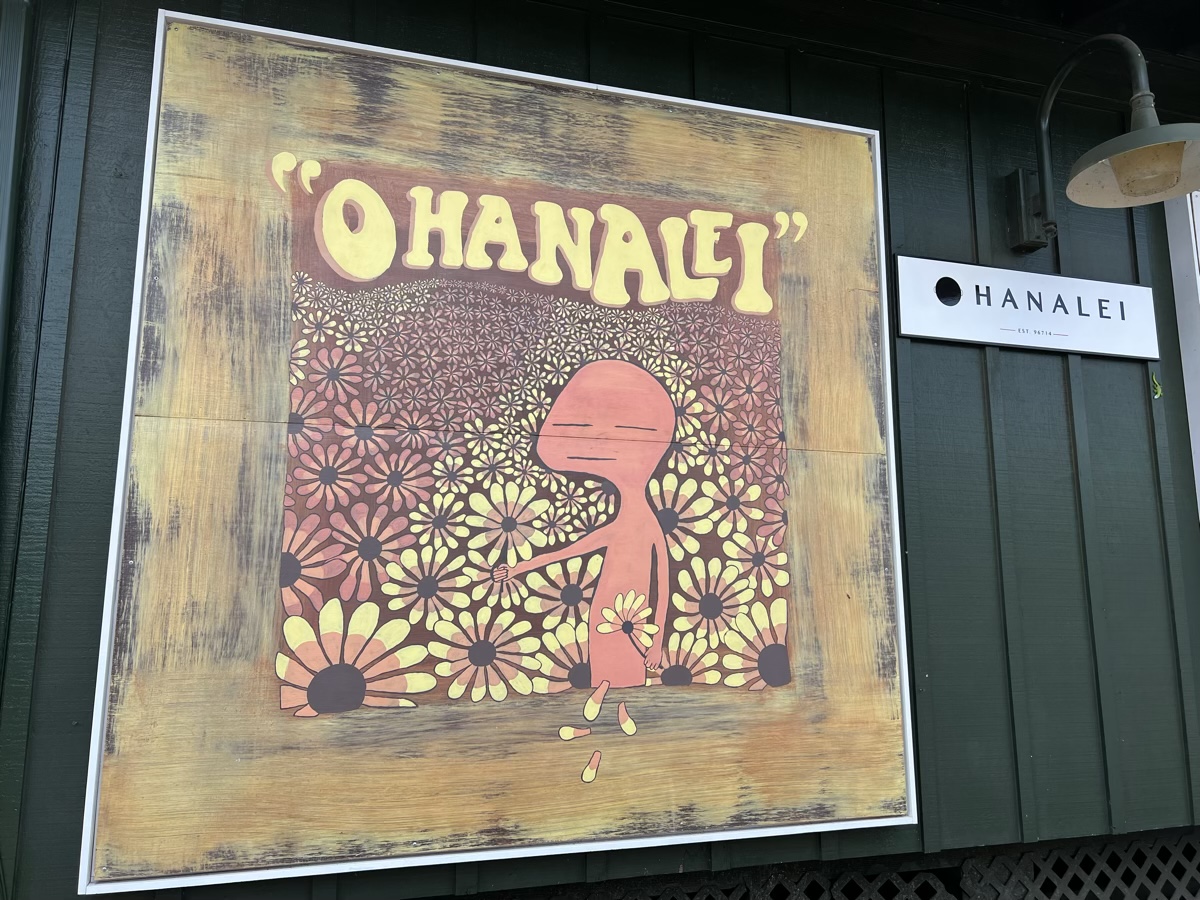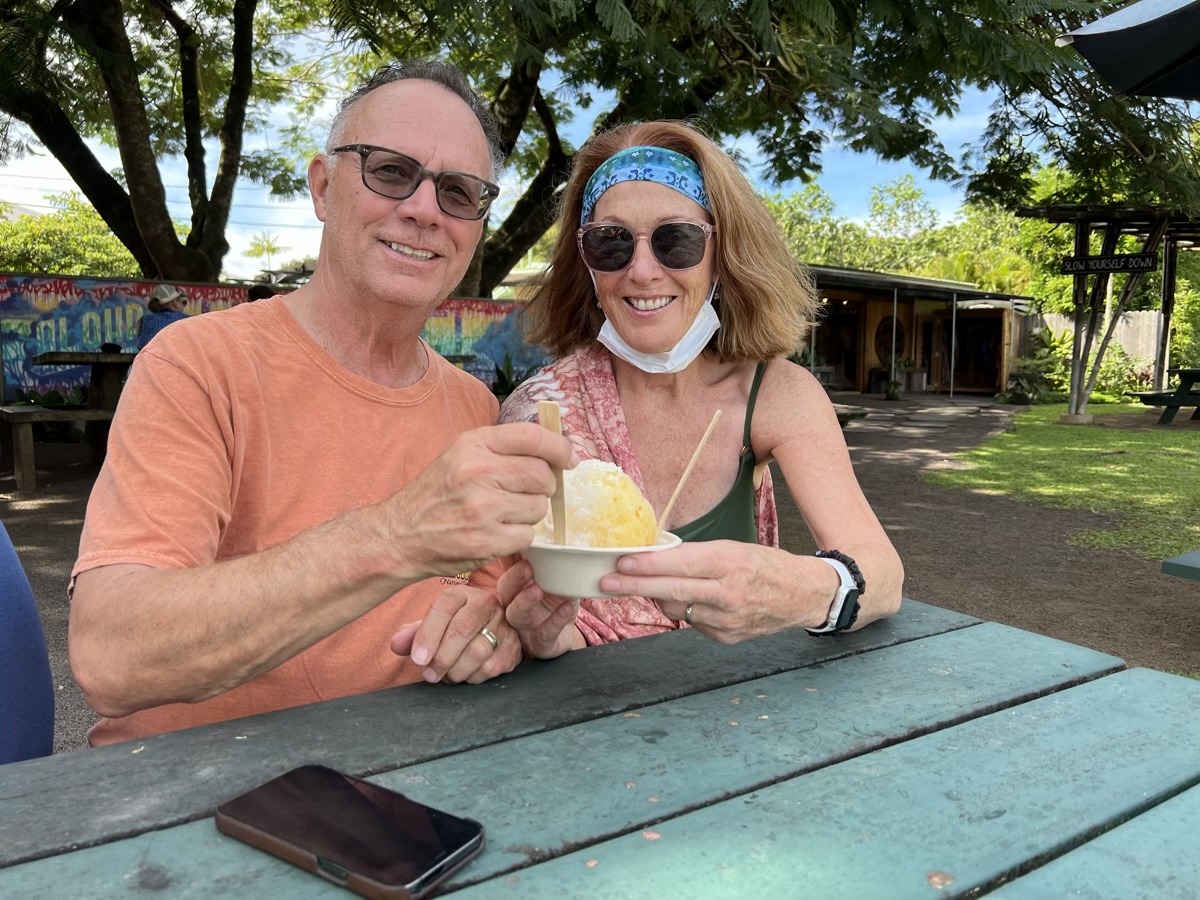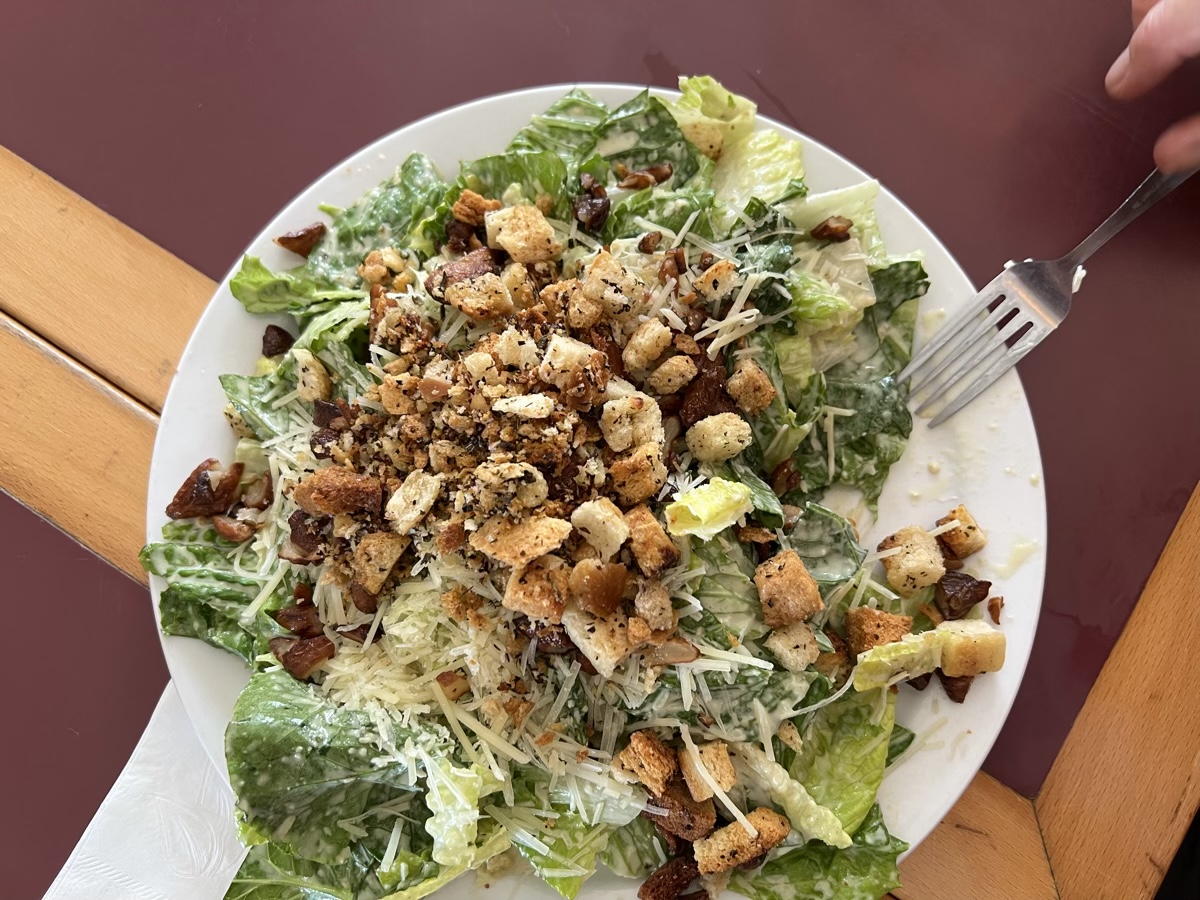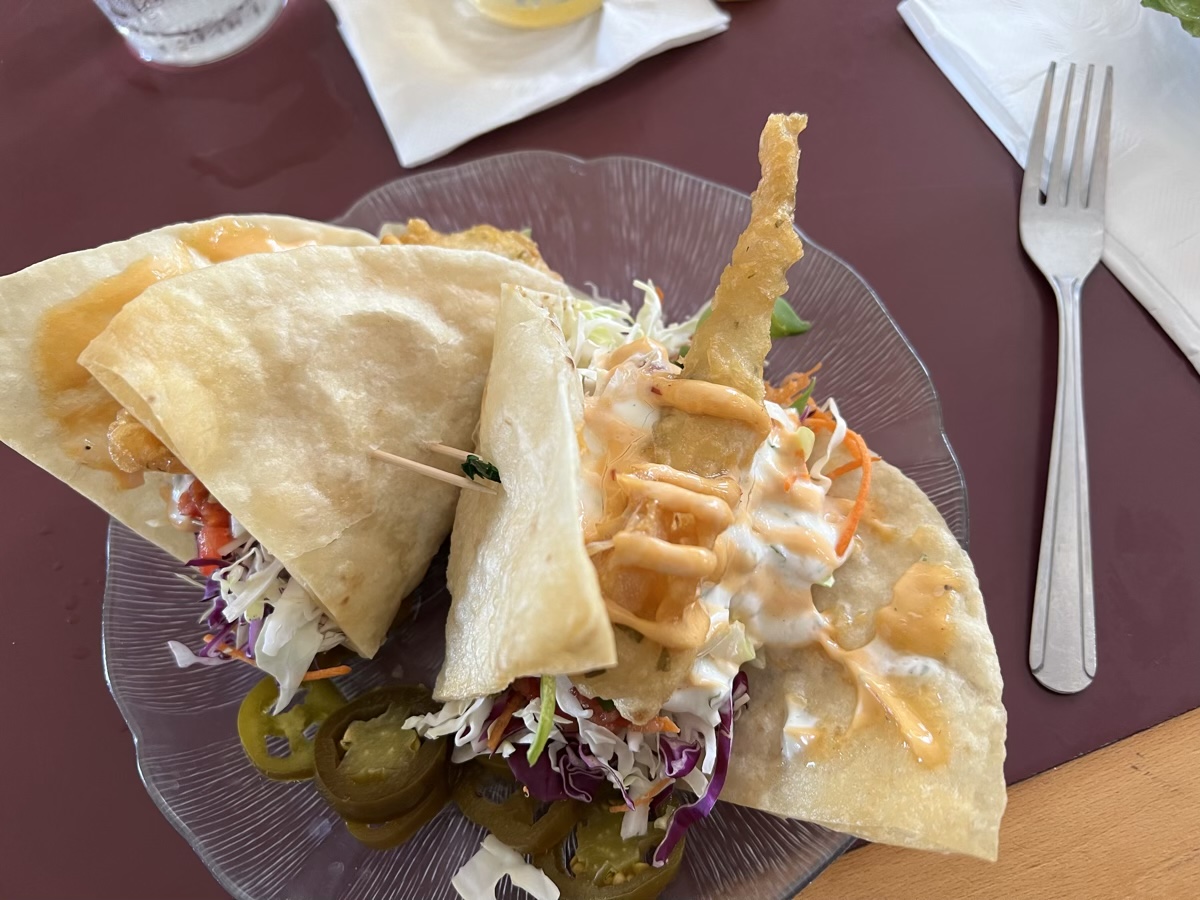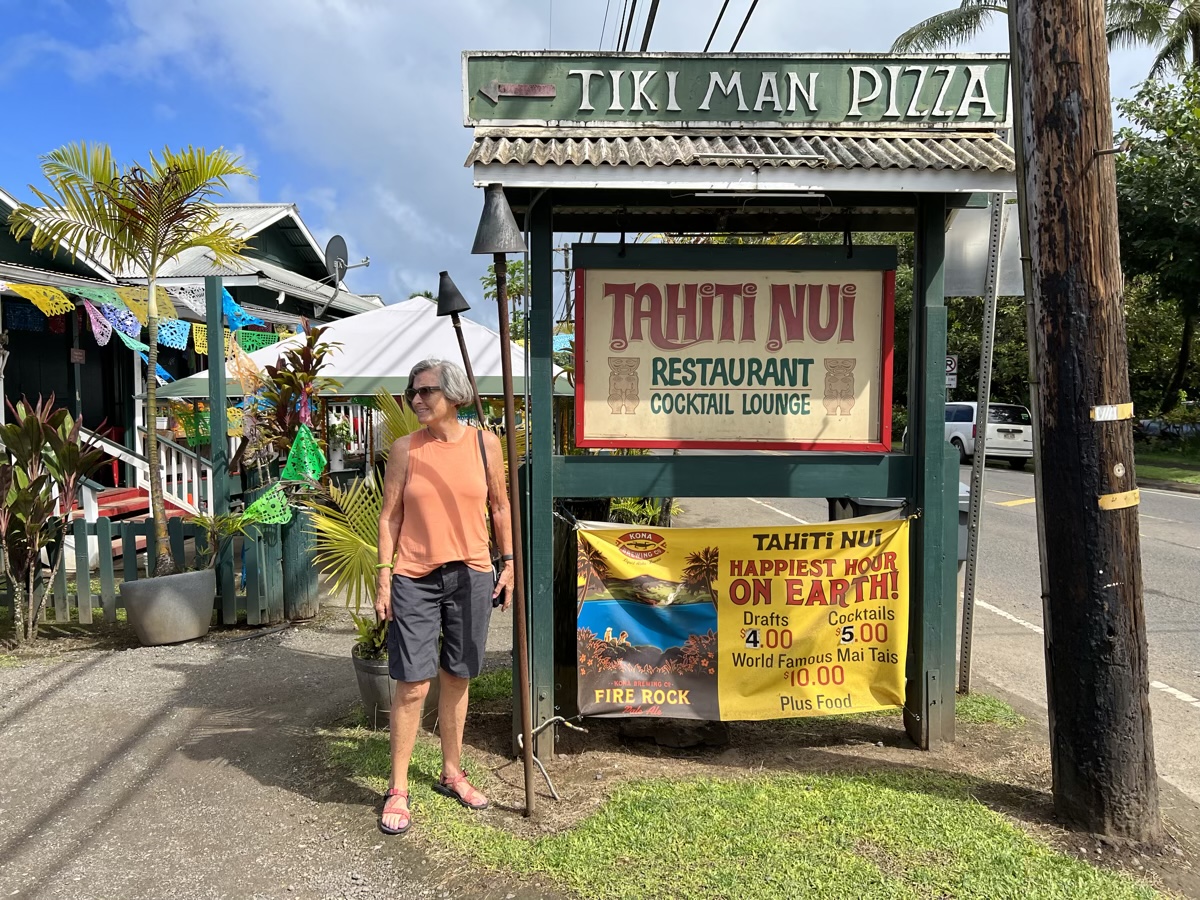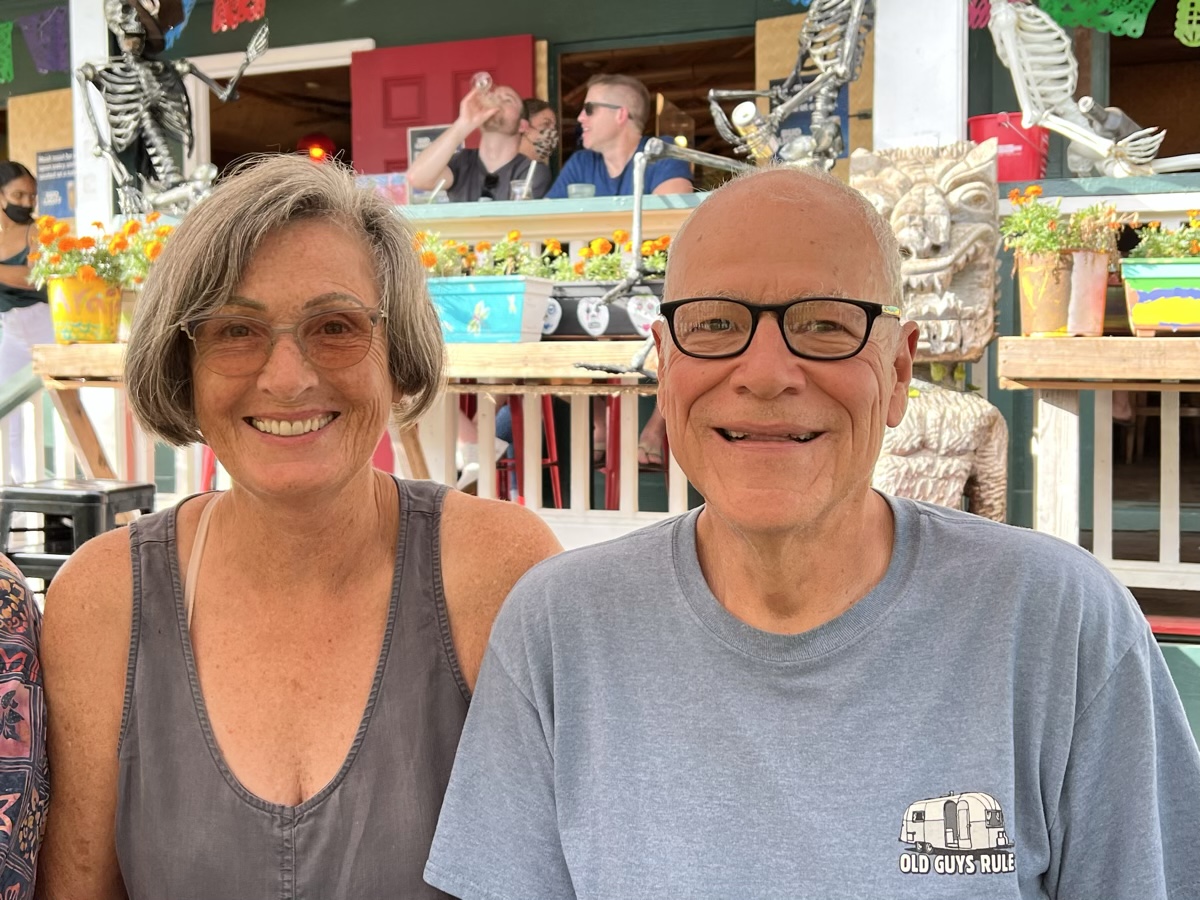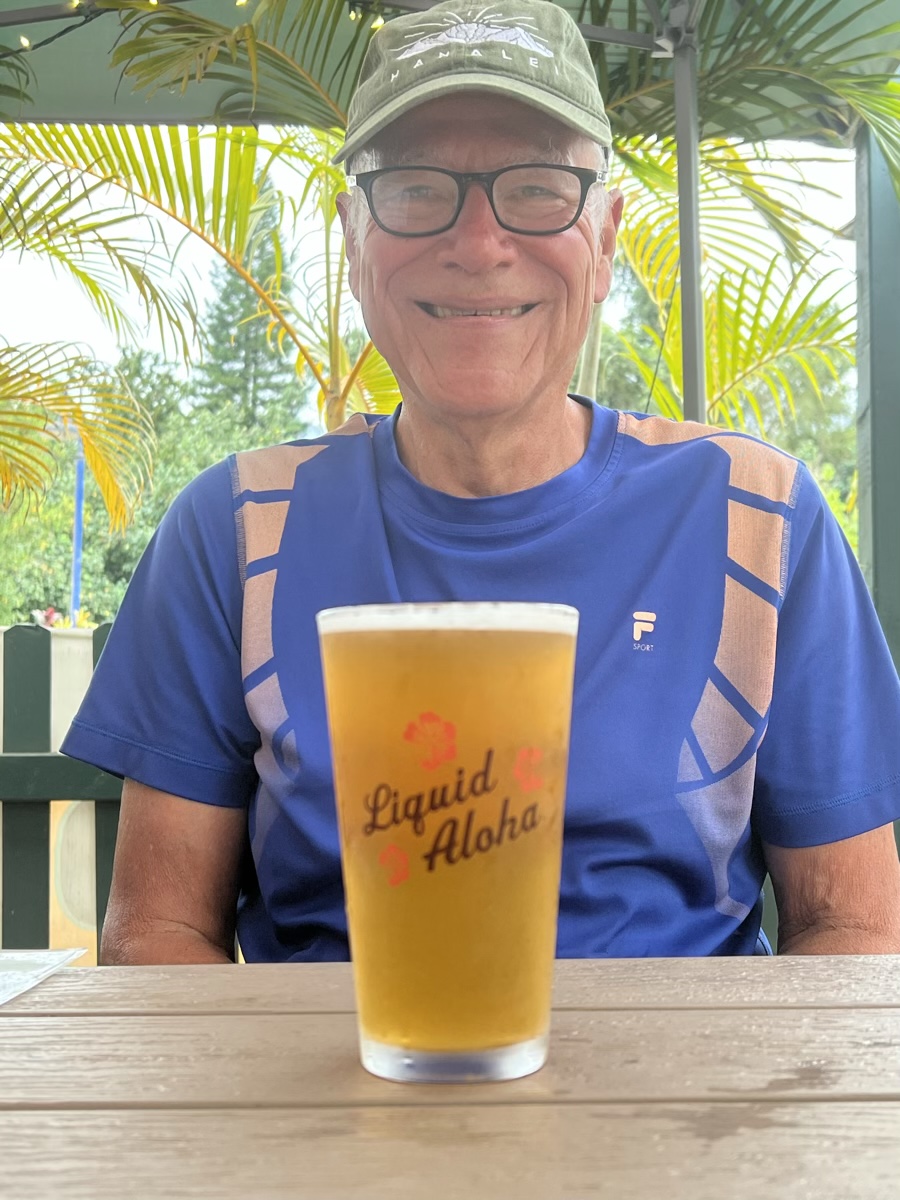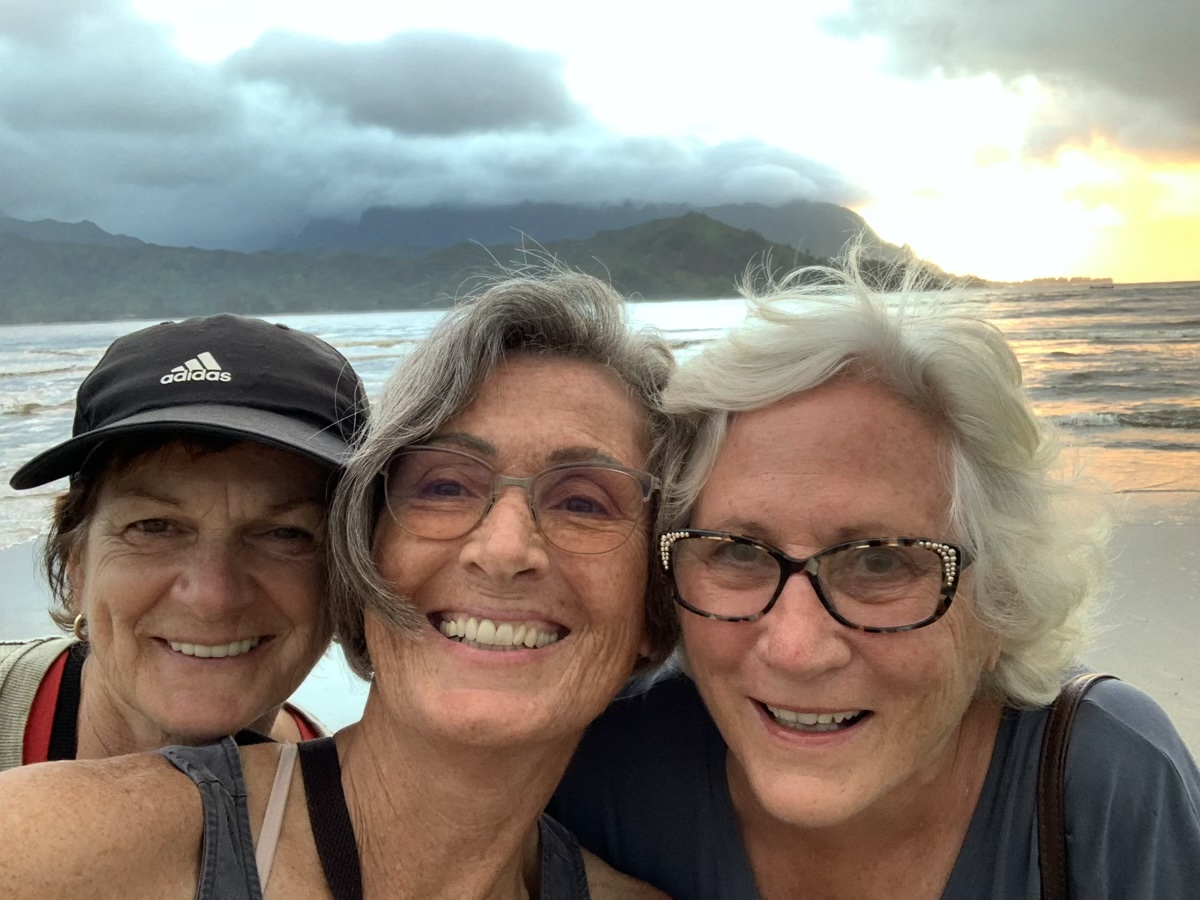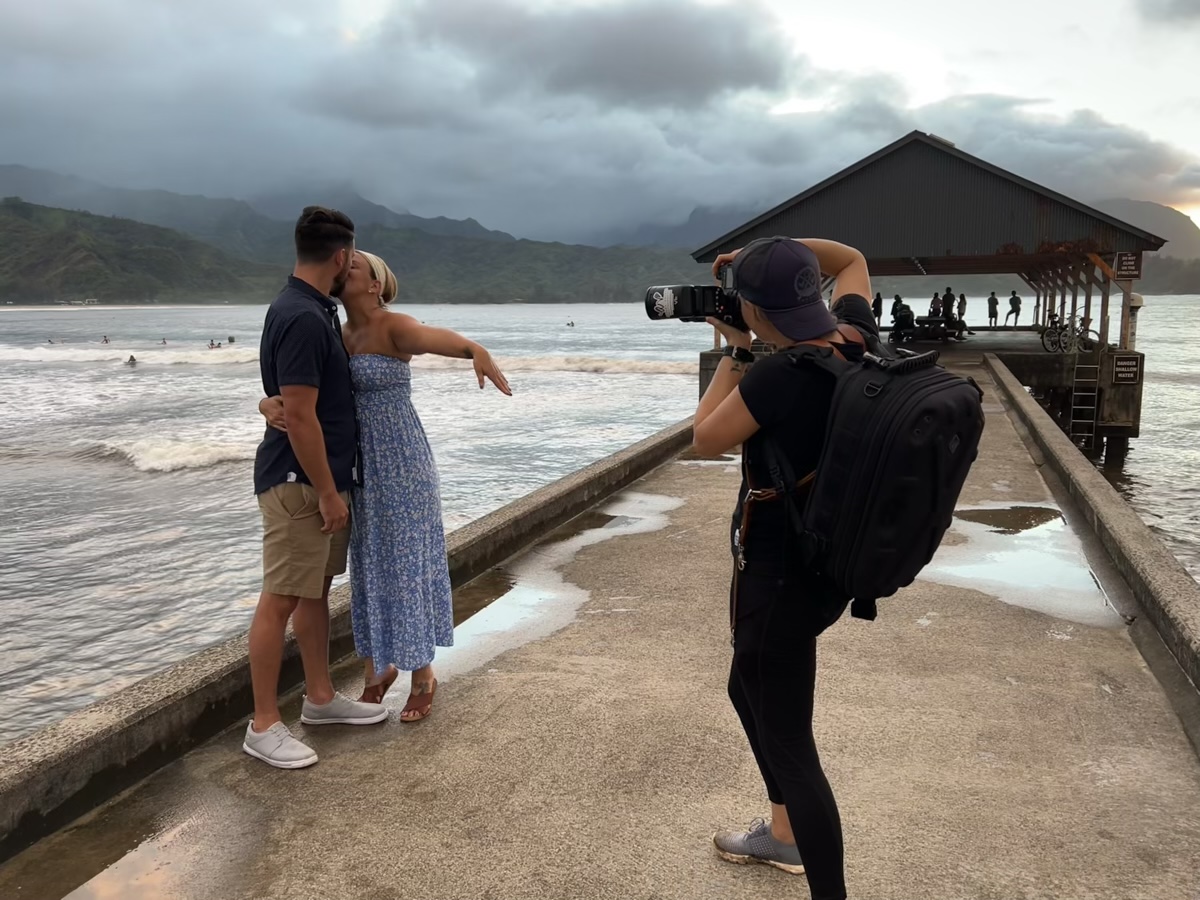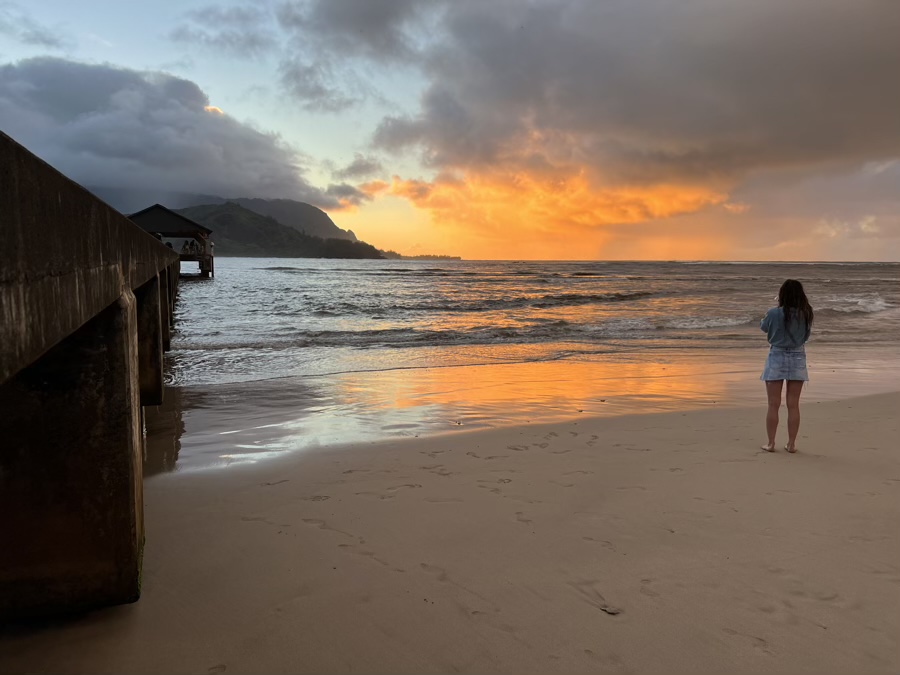 One morning we awoke to a partial power outage. Turned out one leg or phase was out and I called the local power company. They were right on it and a truck was on the scene within a few hours. The wire had frayed from rubbing on he trees but only affected us (on the right) and some cottages on the left.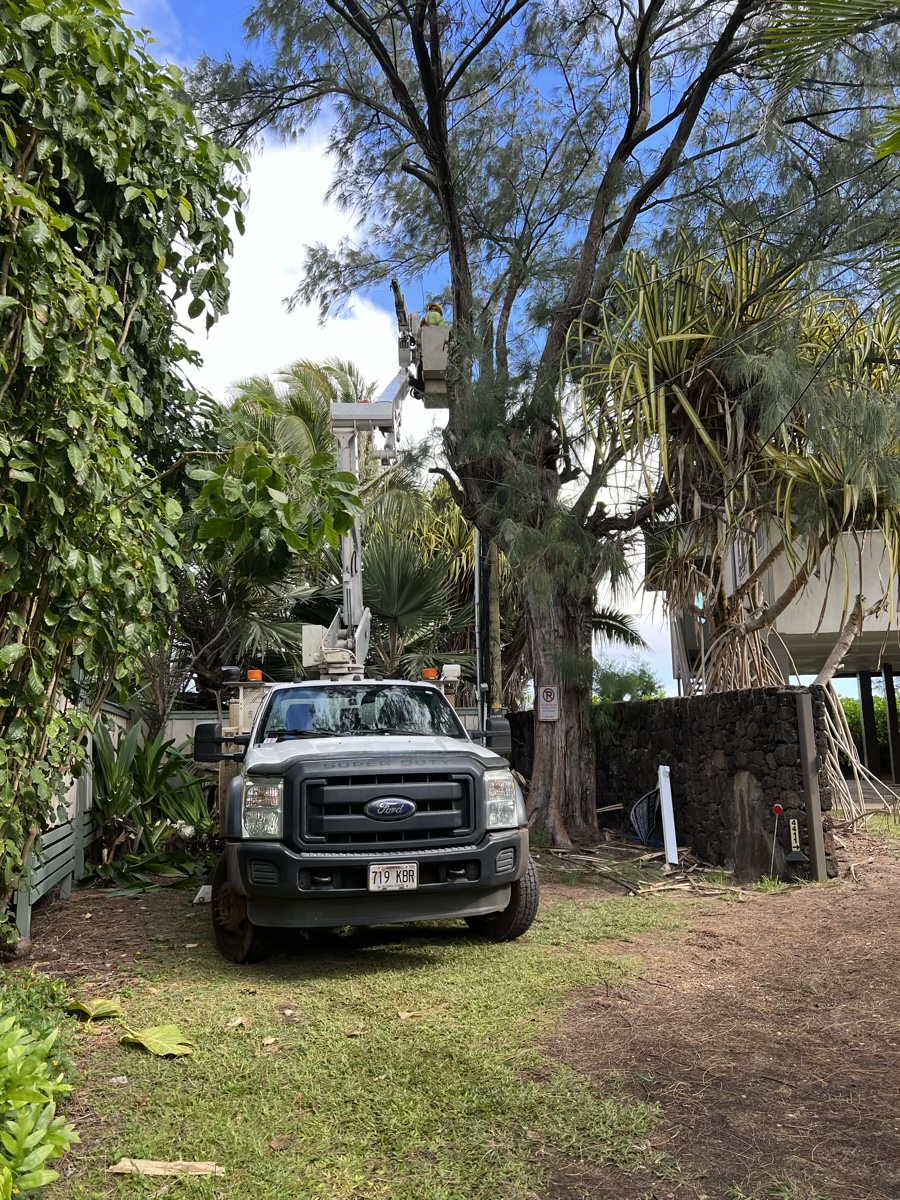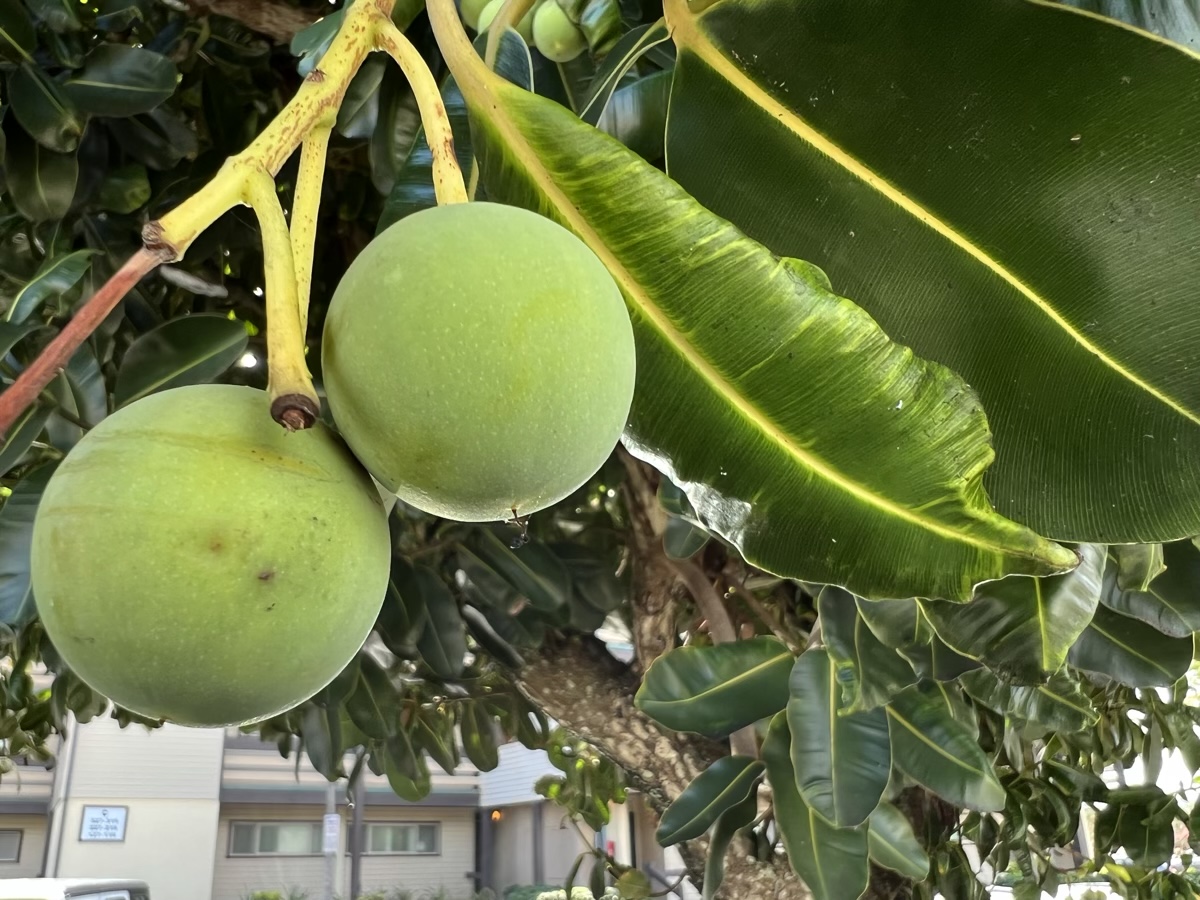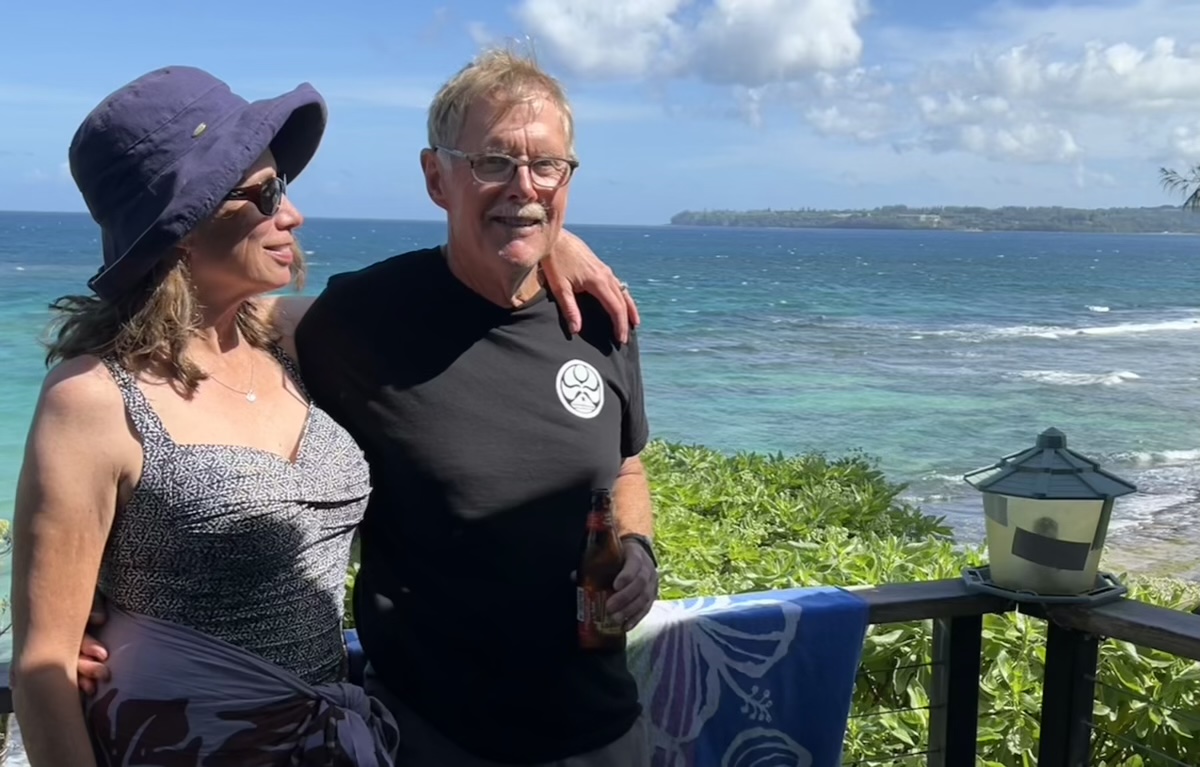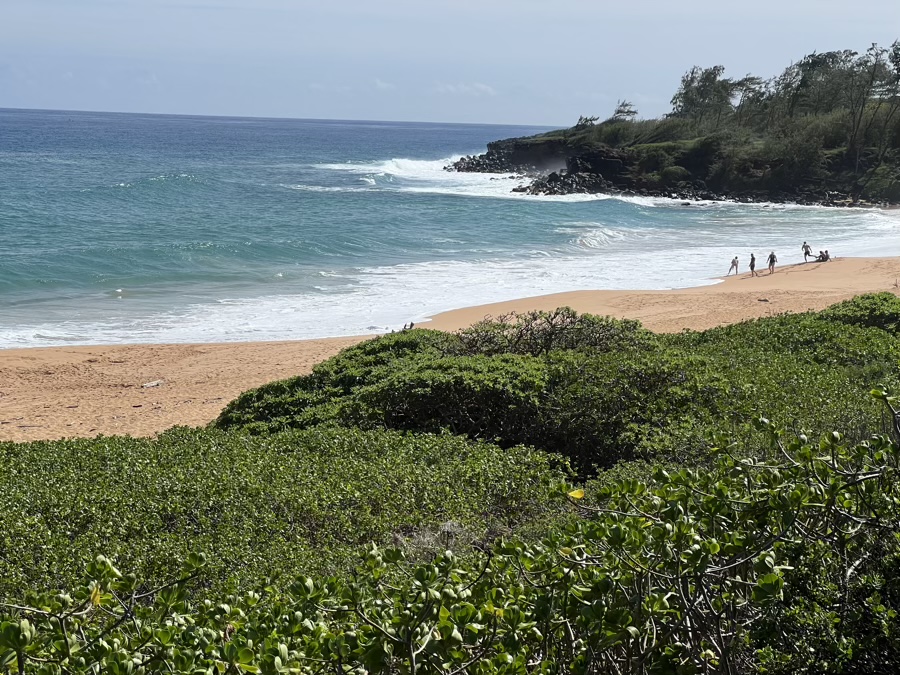 We had secured a second round of permits to do the day hike to Hanakapi'ai Beach and then 2 more miles inland to the falls by the same name, this time with Susan, Ross, Ann & Jerry.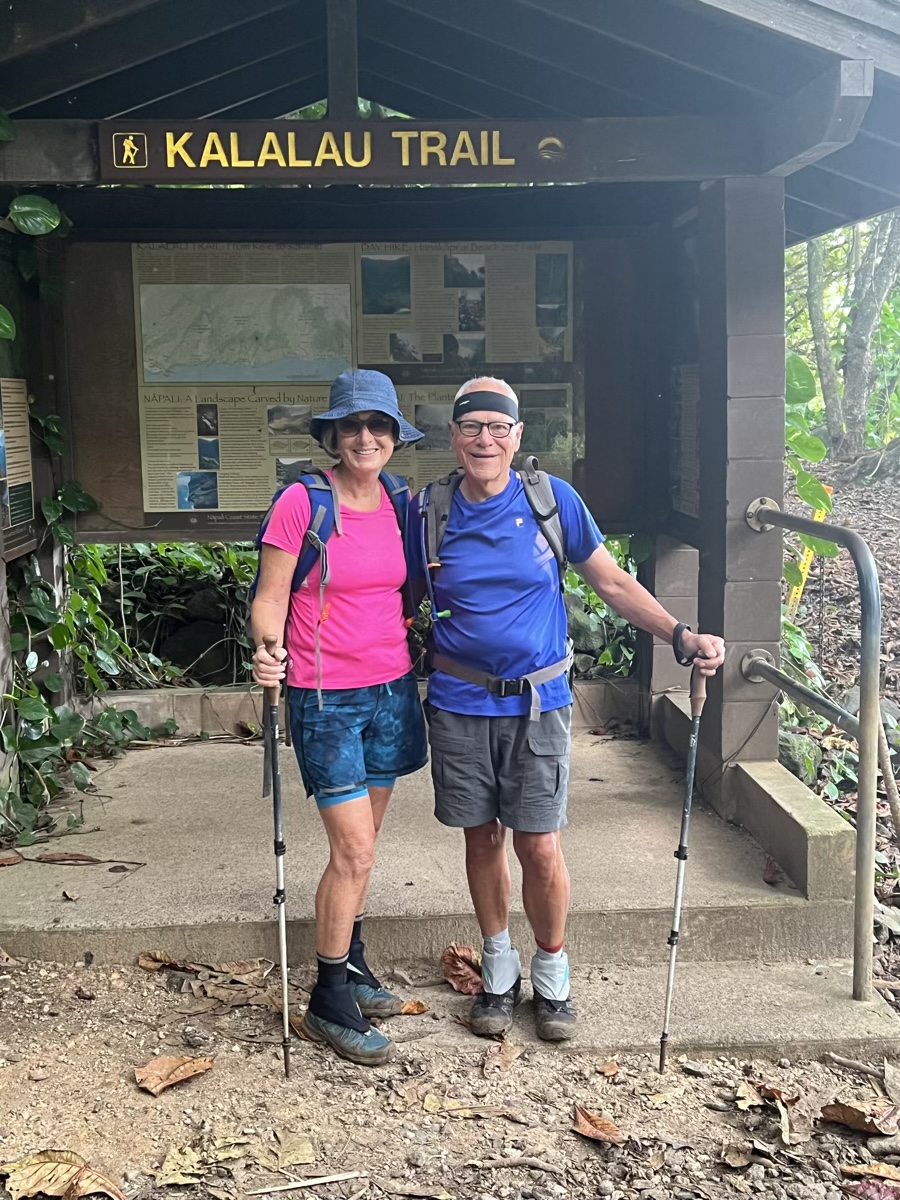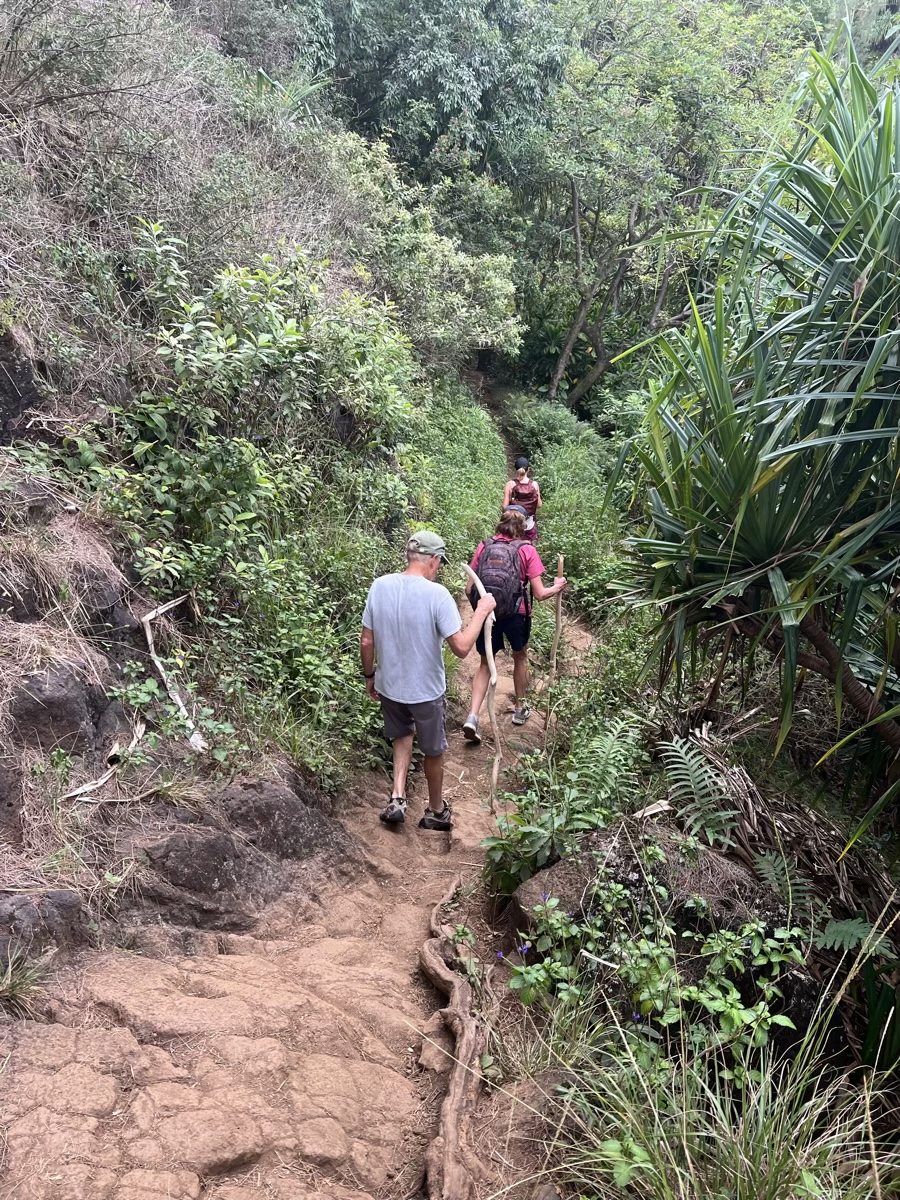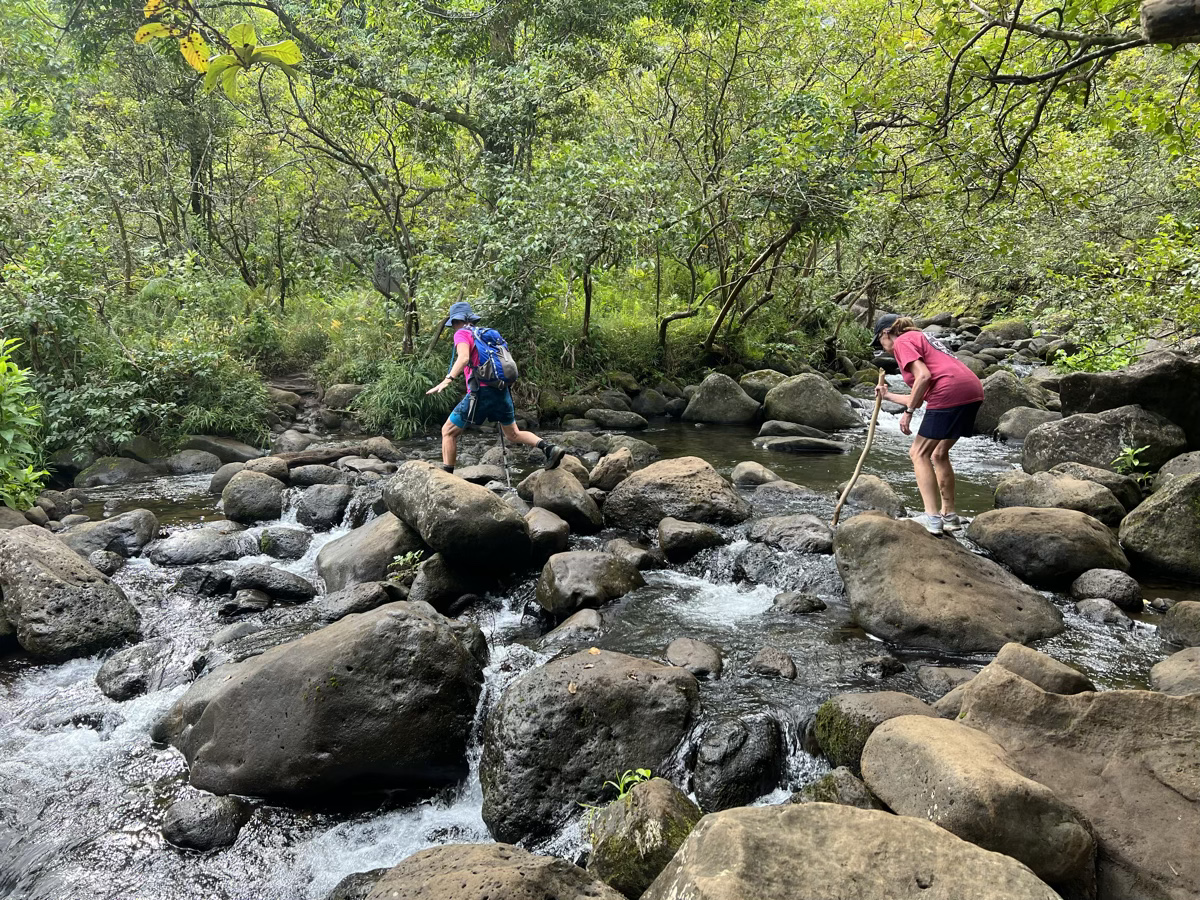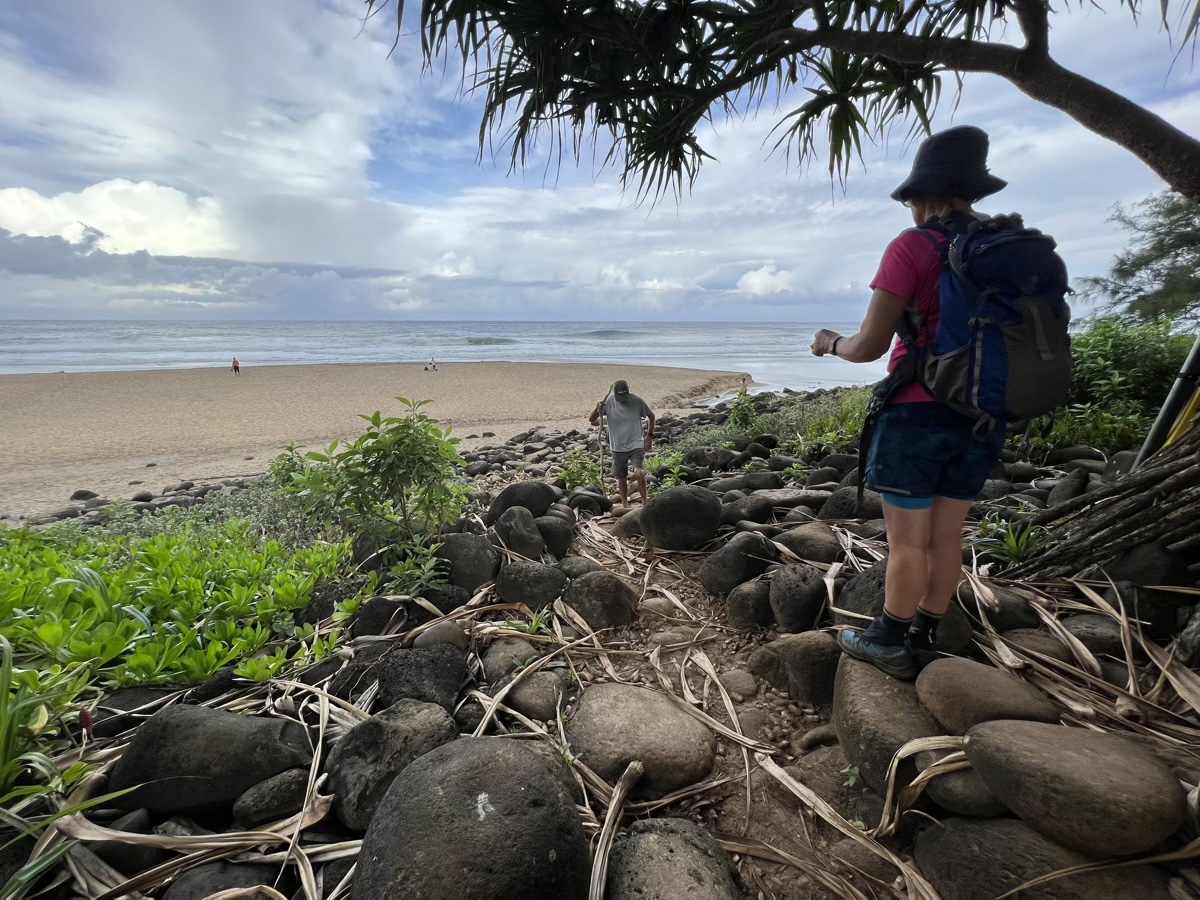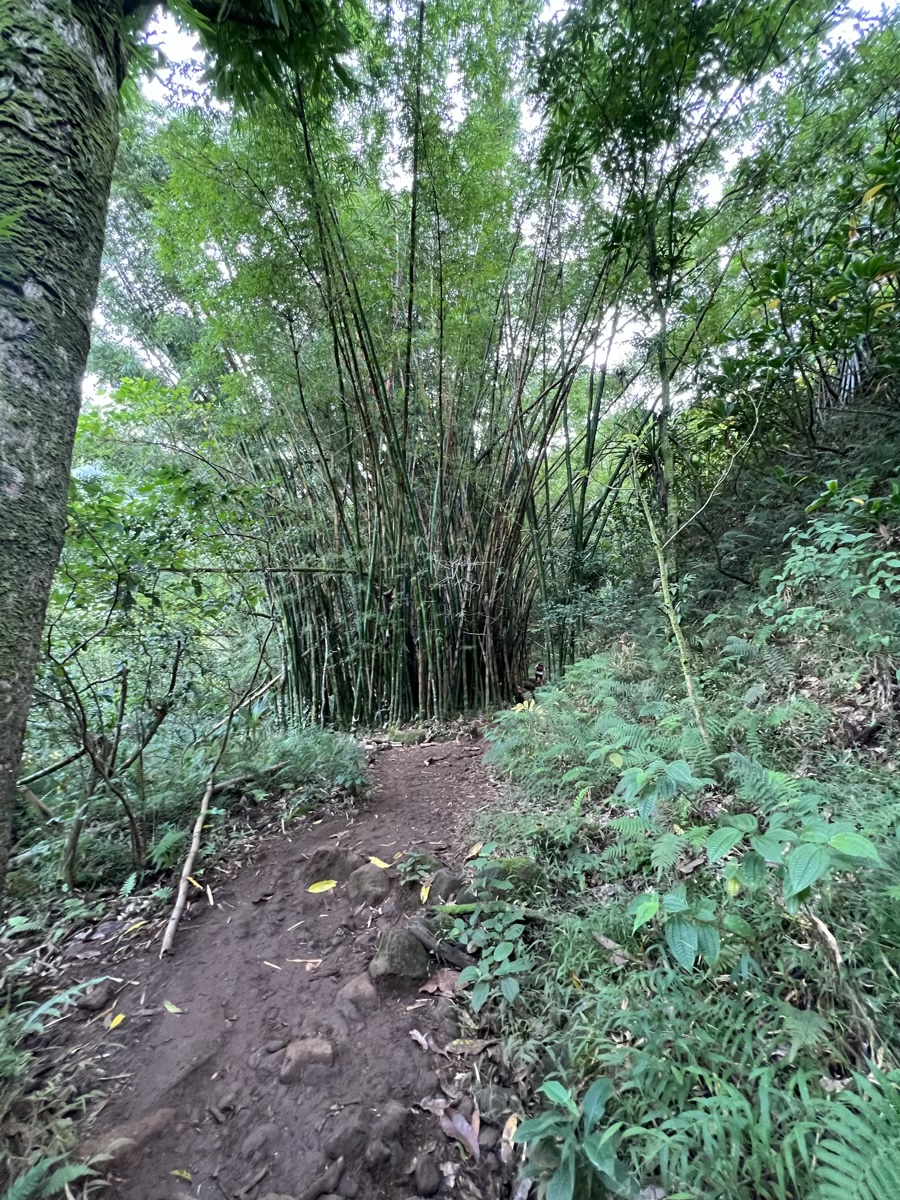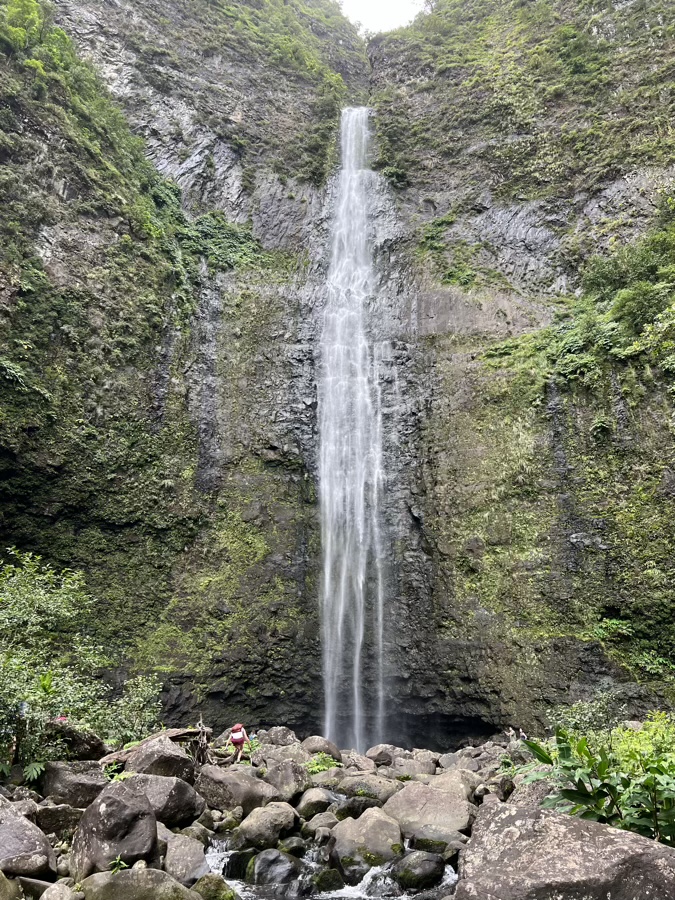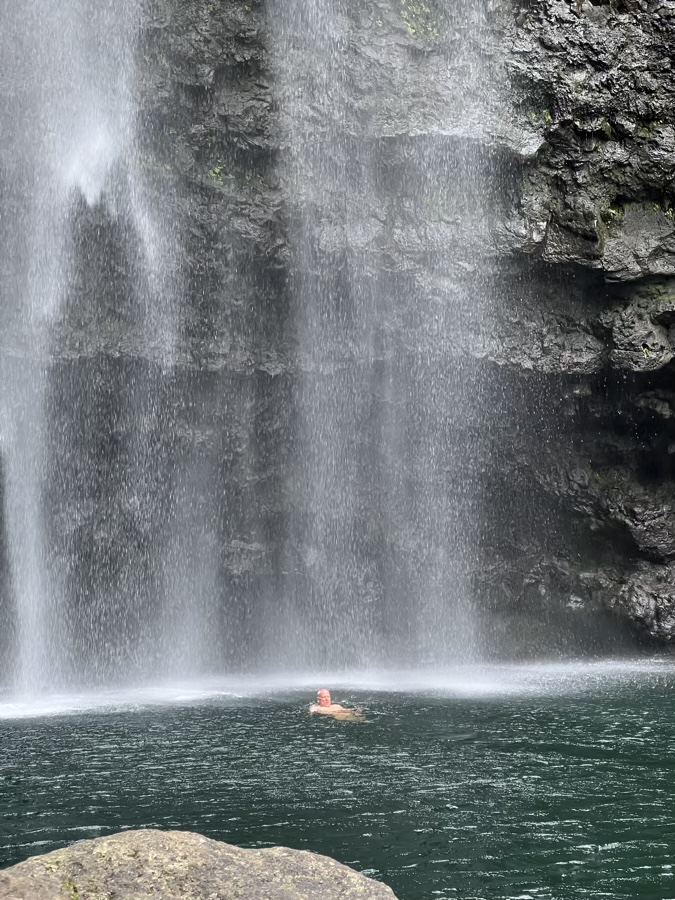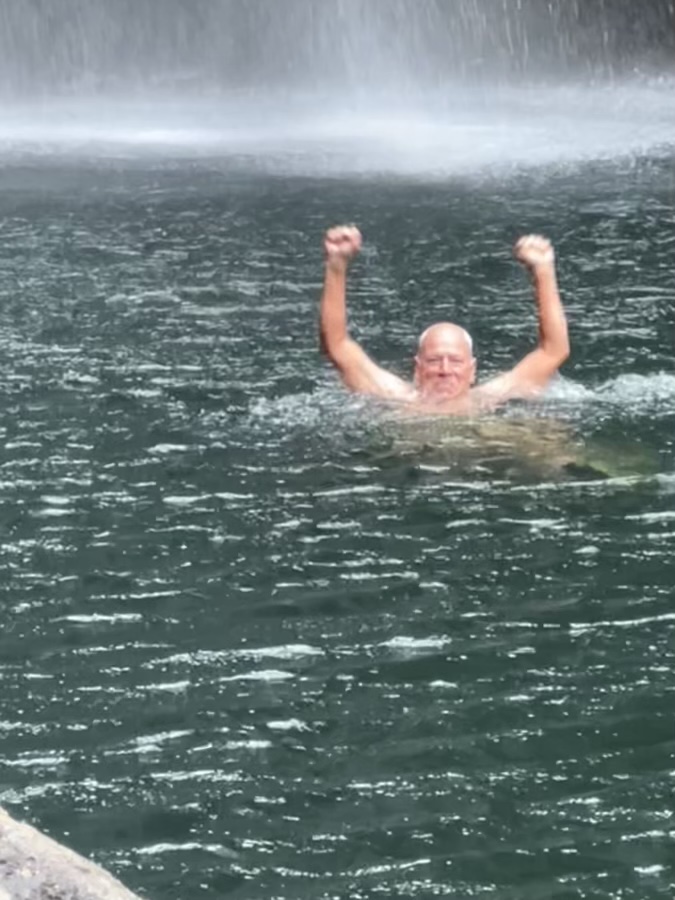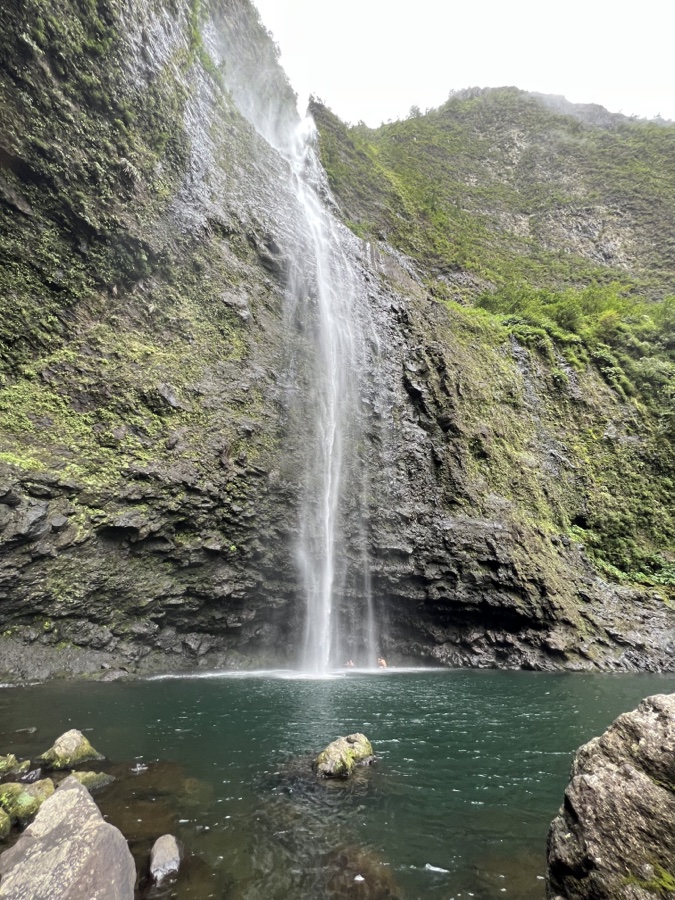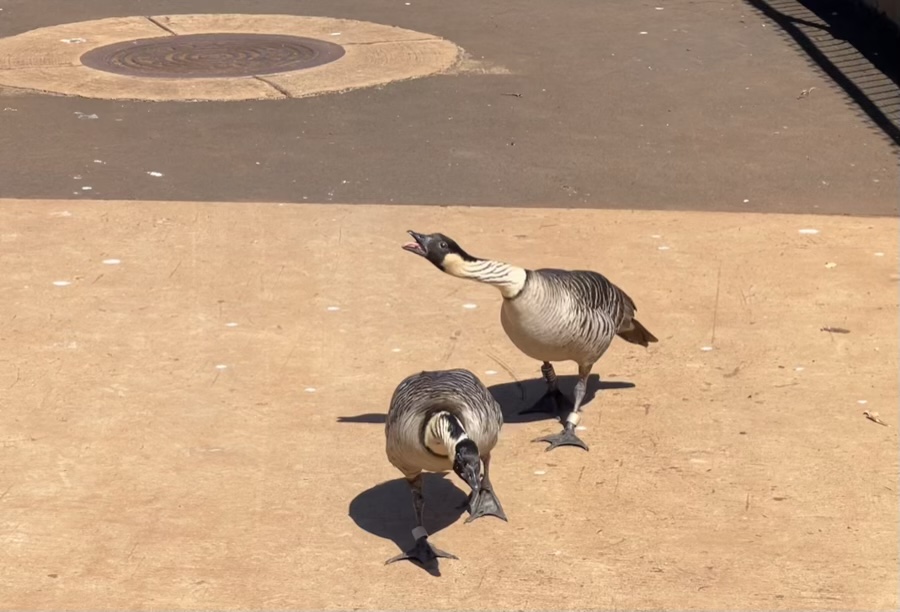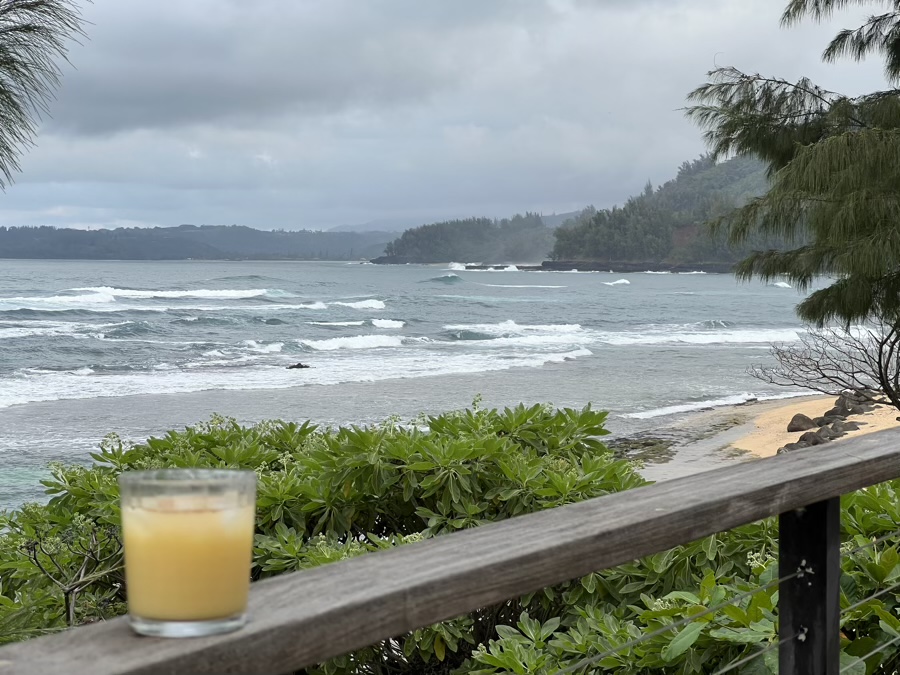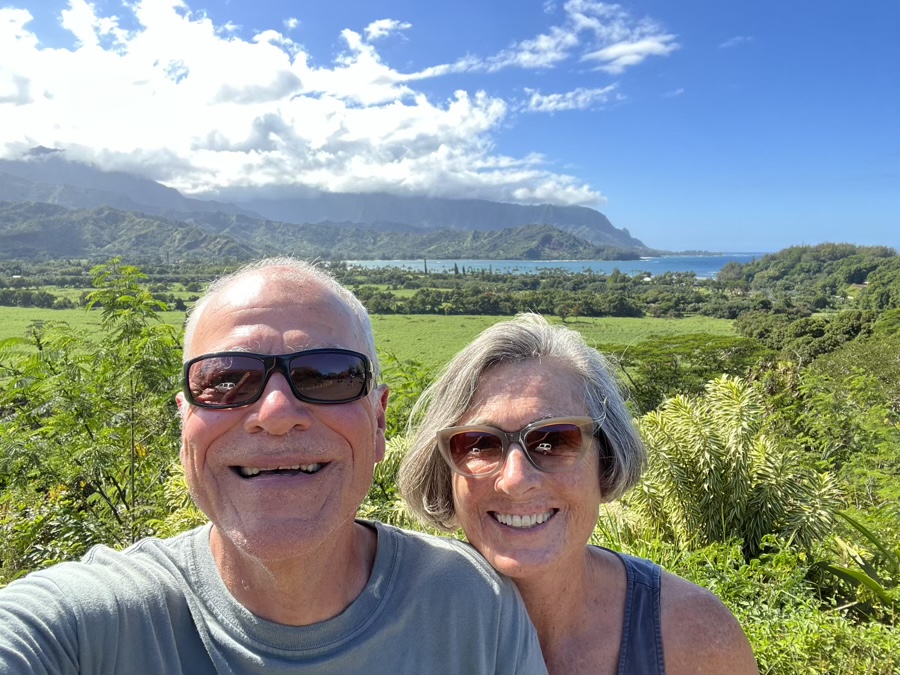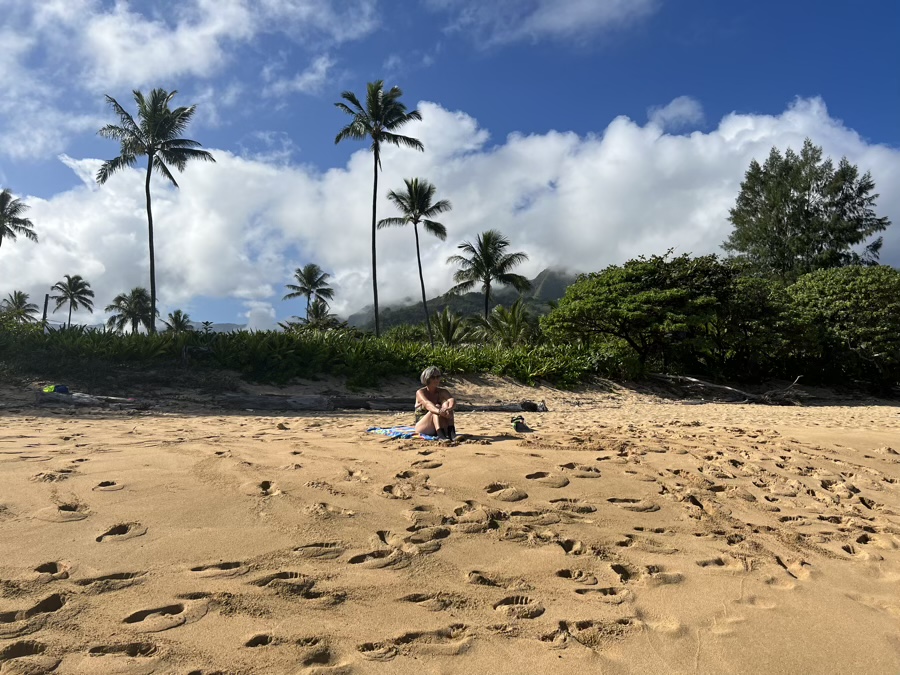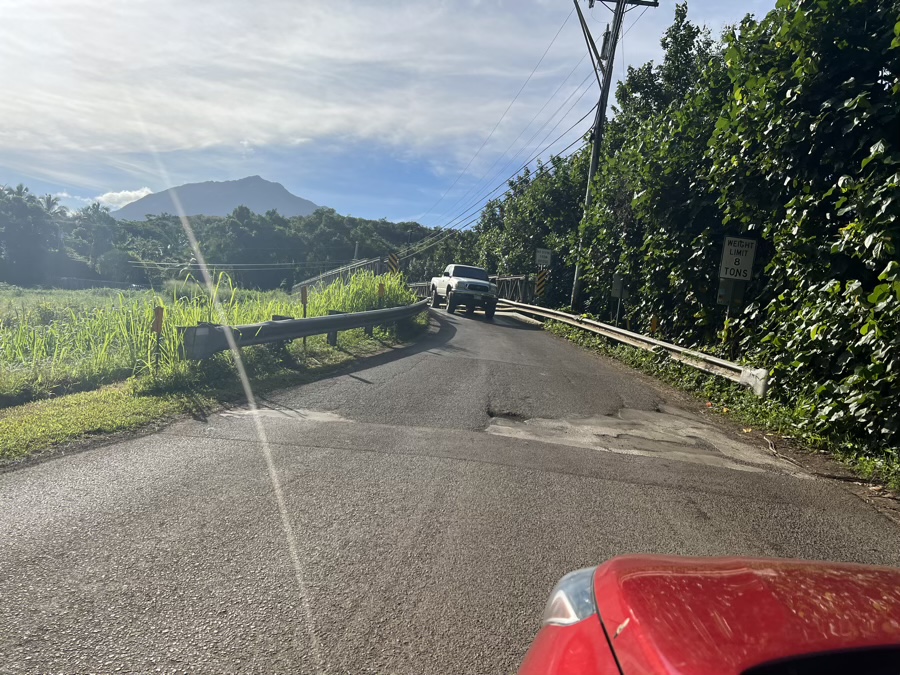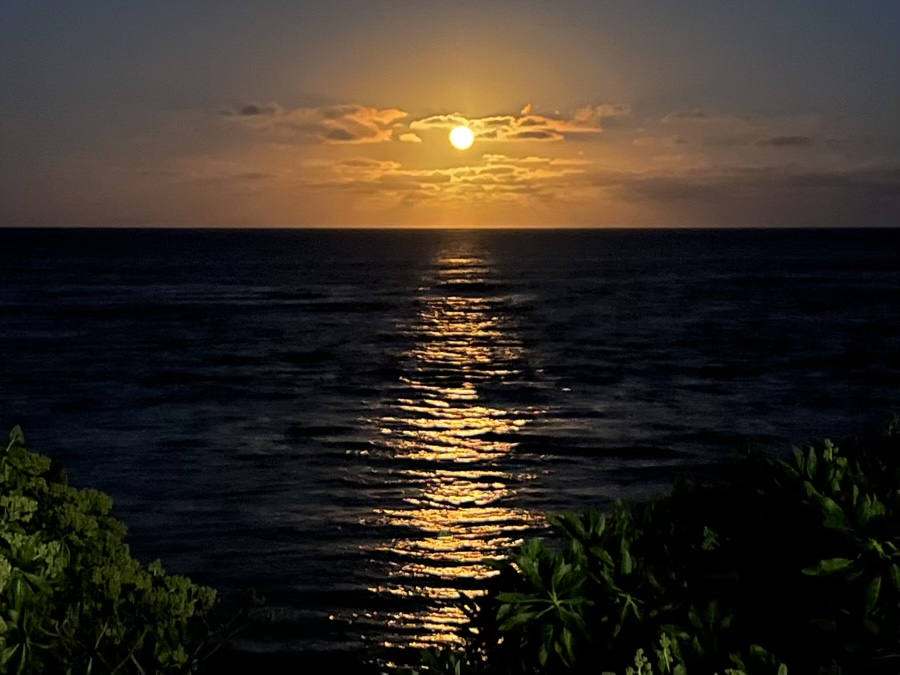 An absolutely brilliant time – must go back to enjoy it again.