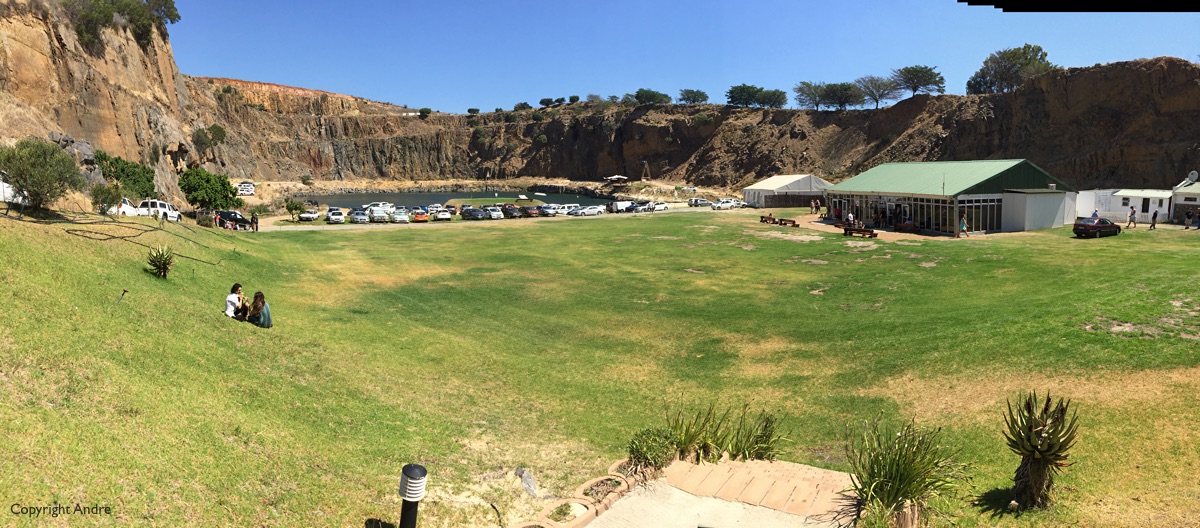 Before we go for our hike a little venture into some South African blues bands. Rose found a venue on line called "Hillcrest Quarry", no one had heard about it so we set off for a crapshoot. To the north of Cape Town suburbia is left behind and the farms dominate the landscape – that's where we were headed and into a more conservative populous.
The venue was inside a large tent with a friendly family atmosphere. A bar with good prices and a small kitchen with your basic fast food fare. After a "Hansa" beer to quench our thirst we settled for a bottle of Rose' and sat back and people watched, a favorite pastime of ours.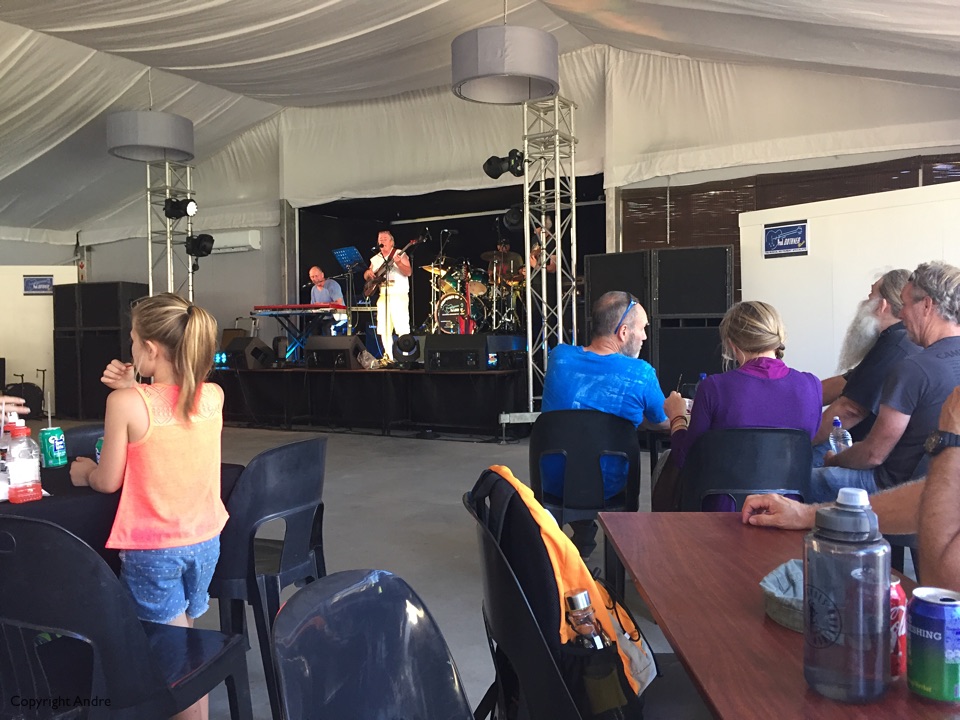 Everyone is friendly and considerate of others when choosing seating positions and not wanting to block others view of the stage. Good music including a Scottish group that I found hard to understand over the music system but they themselves were certainly having a good time. Glad we went!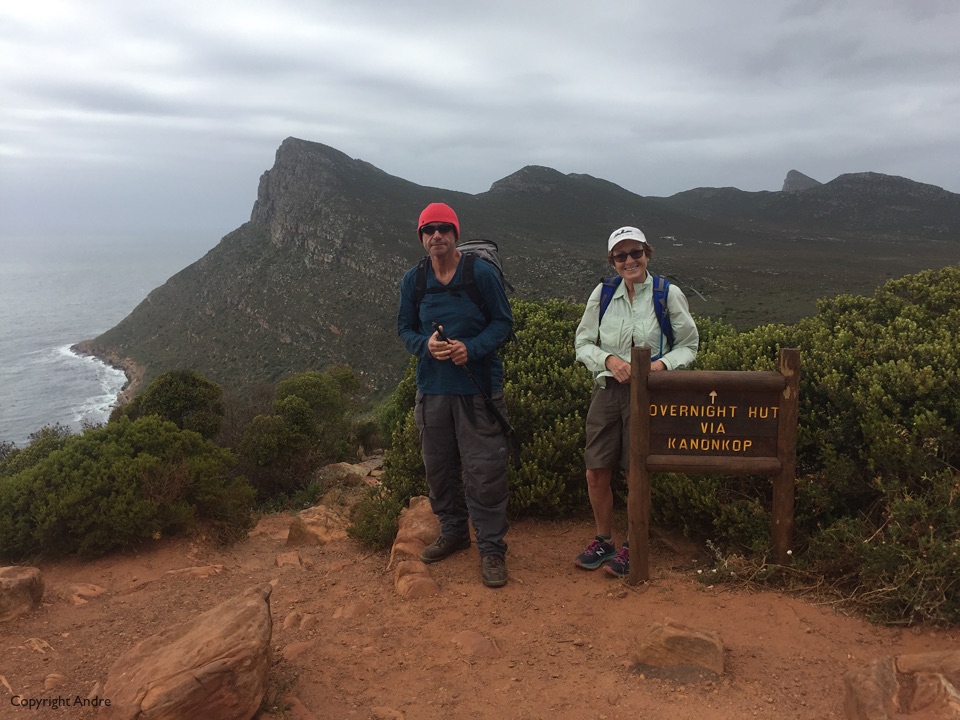 Next day was a Sunday and we had planned a hike down in the reserve. Needed two cars as it was a one way along the coastline south to the iconic Cape Point. But, as often is the case, there was a healthy South Easter blowing and a black one at that with plenty of clouds but no real rain threat. We go ahead anyway because if you pander to the weather nothing will be achieved.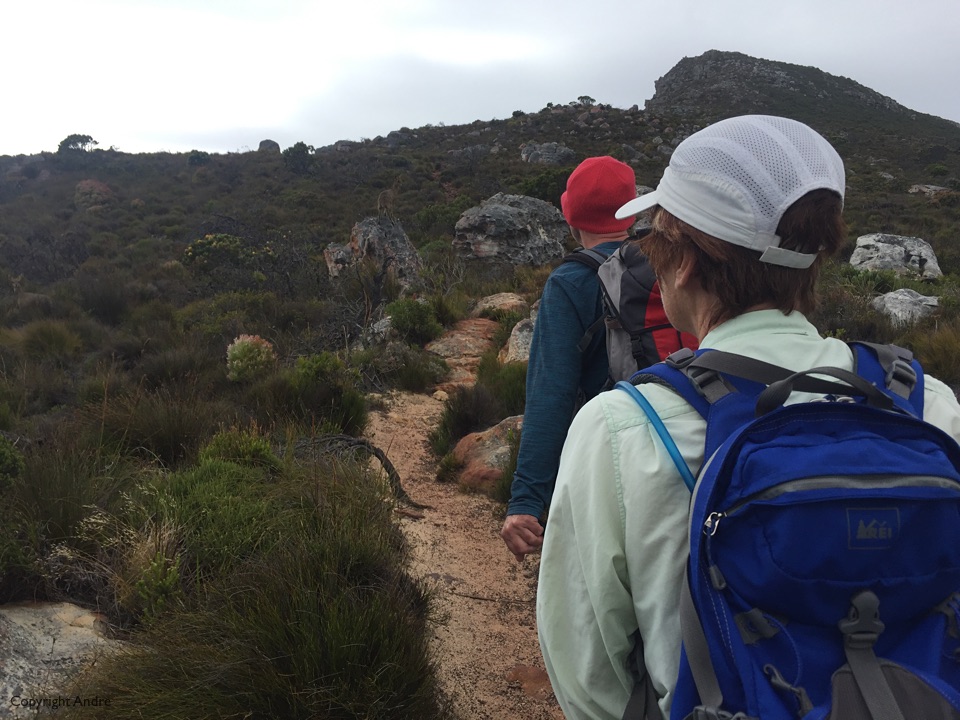 A short ways in we were very lucky to see two Klipspringer that Derek spotted. The iPhone is not the best for photographing wild animals but I put up my attempts anyway.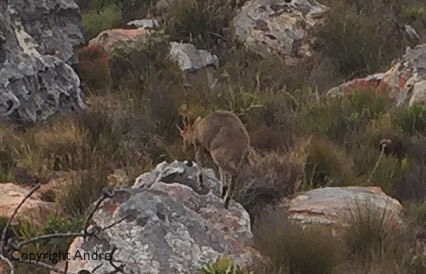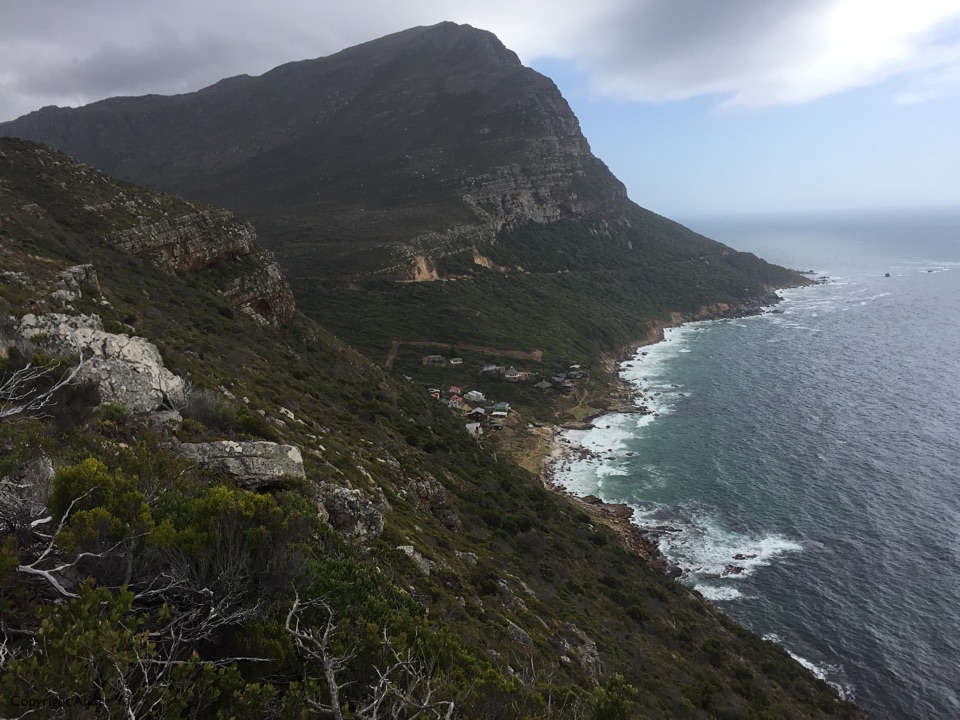 Plenty of updraft from the southerly wind blowing towards us as I entice Rose onto an outcrop for a photo-op. My yellow cycling jacket is puffed out by the wind as if I had multiple layers beneath it.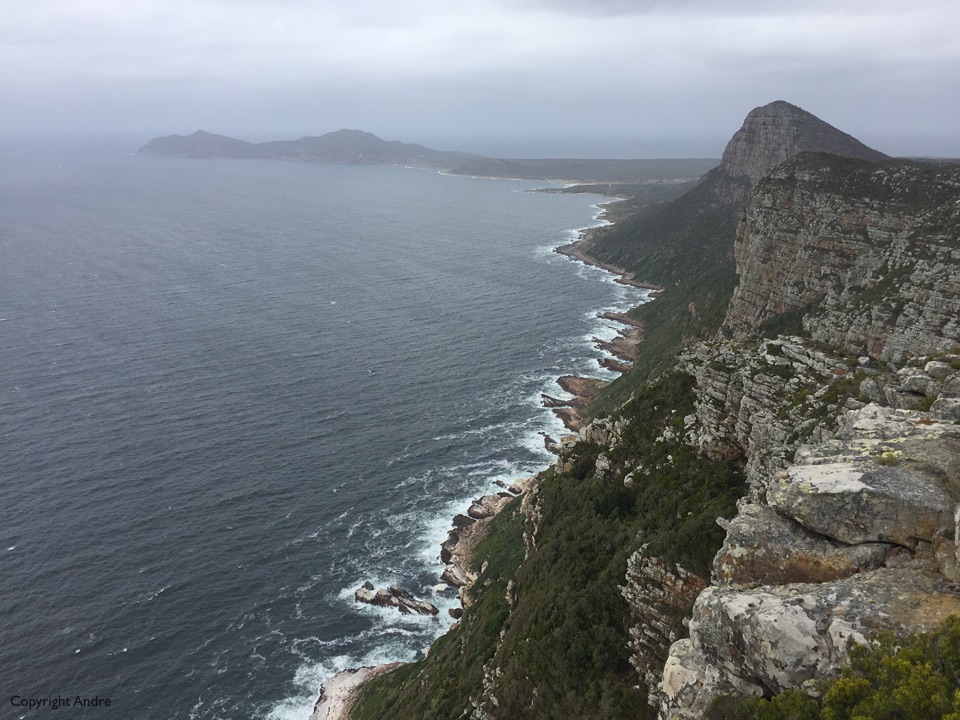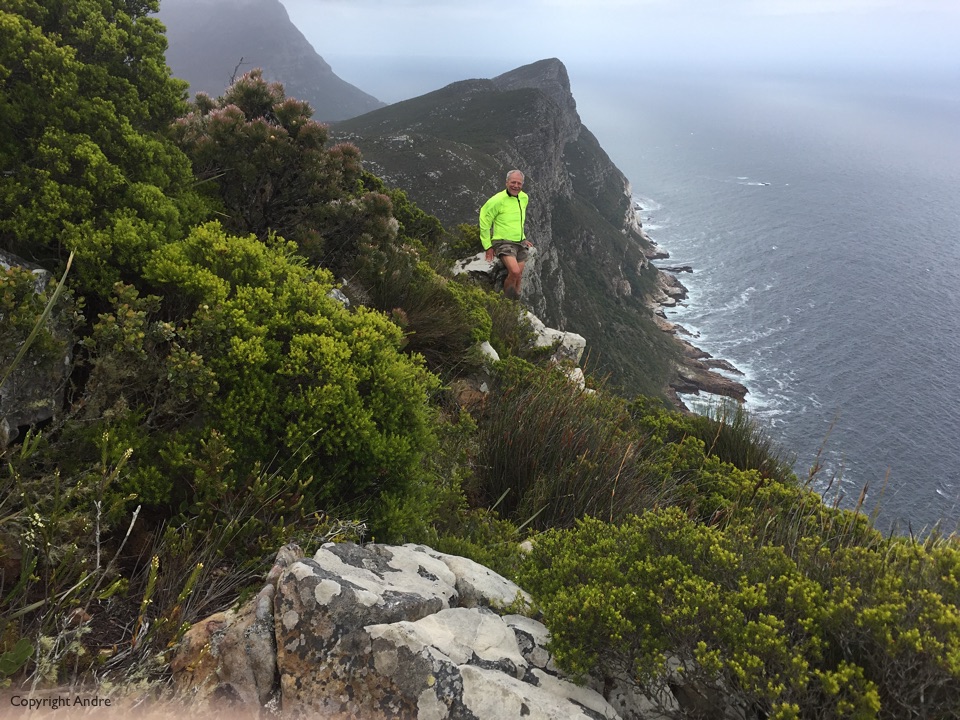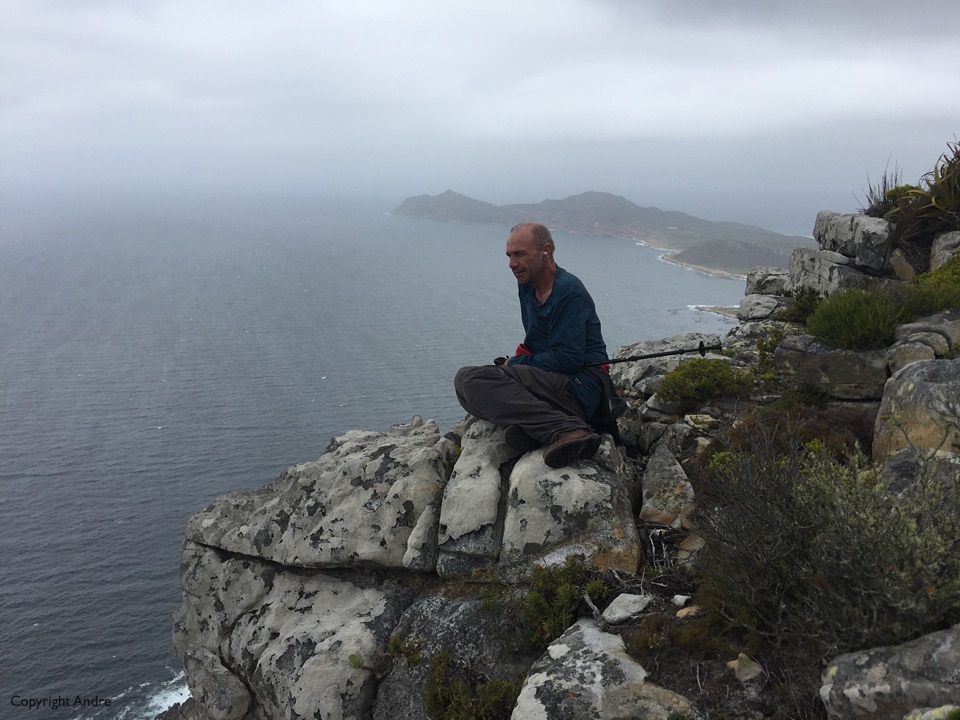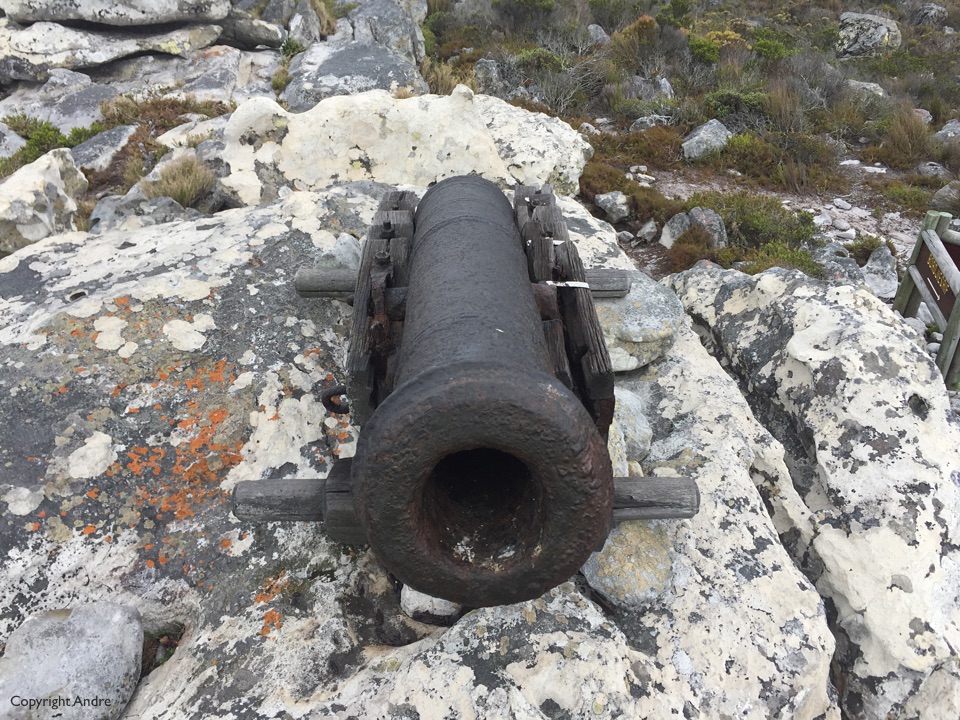 Just before the end at Buffels Baai there is "Kanon Kop" and an old canyon which was used to signal the approach of sailing vessels to the navel base in Simonstown some miles up the coast.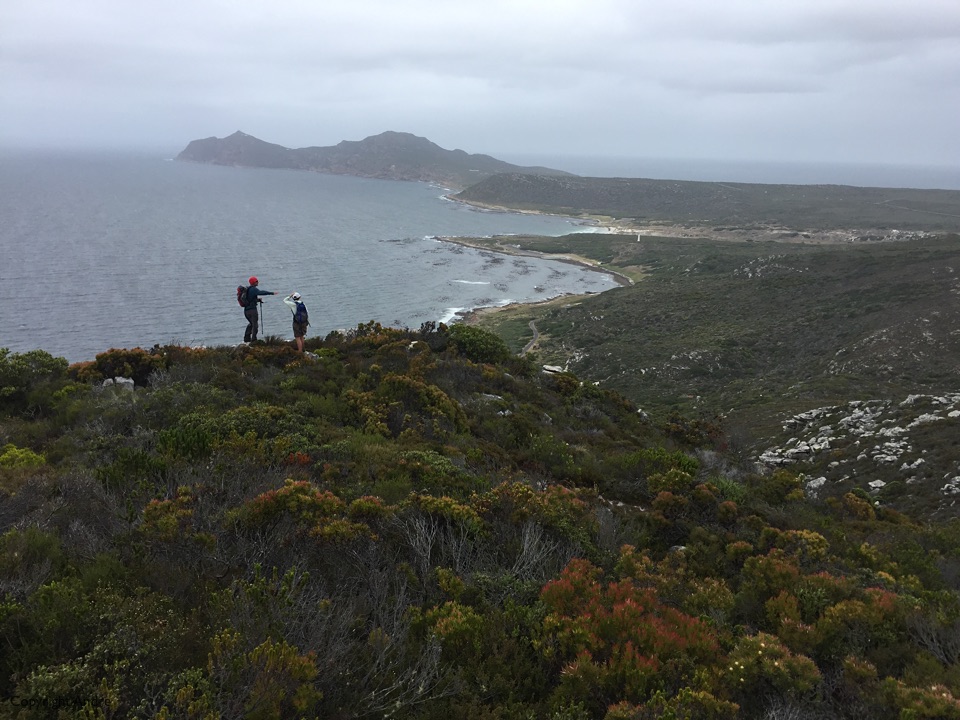 After finishing the hike along the rocky shoreline Derek took his car home and Rose & I took the long route back and stopped at Fisherman's in Kommetjie.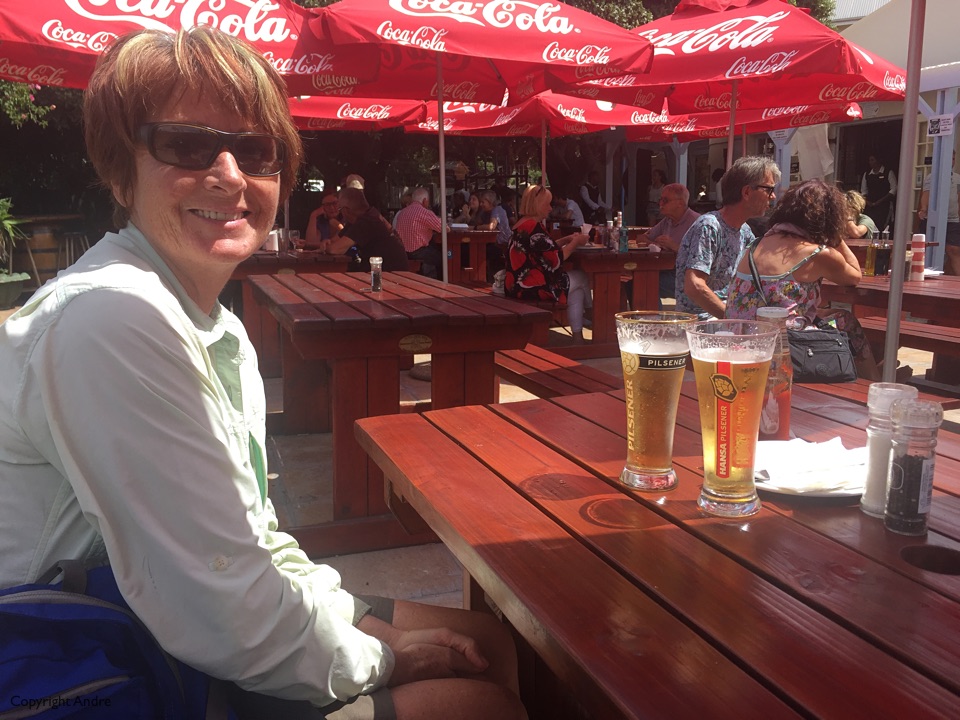 Another typical Capetonion hangout that I as an absent South African just fell back into. Benches and umbrellas, beer & fresh fish, what more could a Capie want? The $ goes a long way here as we drank Hansa lager for R28 ($2.20) and had grilled Yellowtail for R130 ($10). Loved it!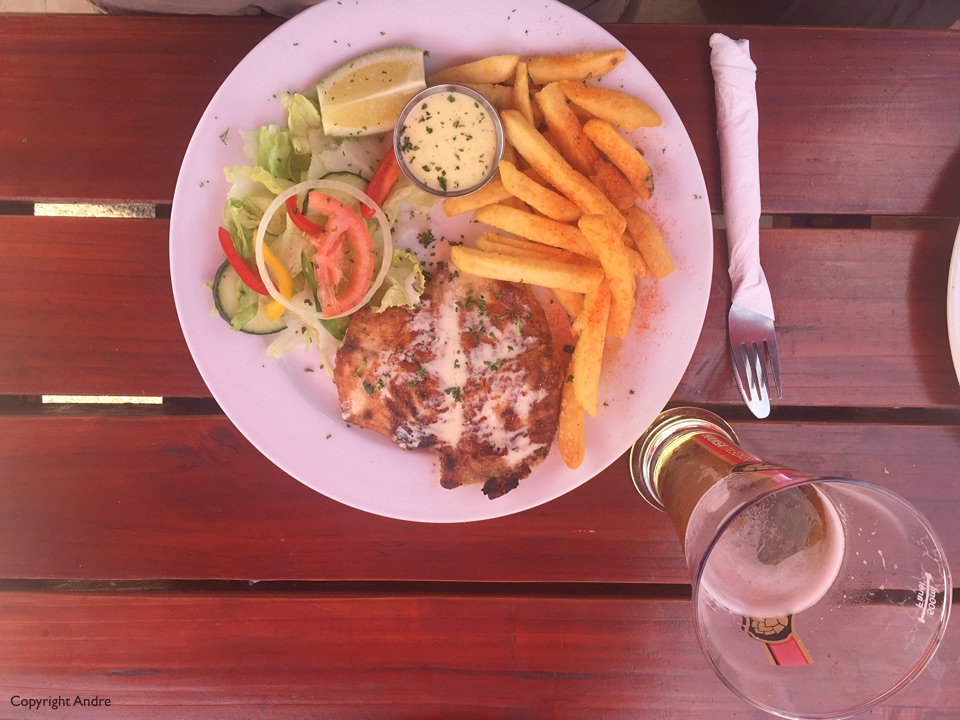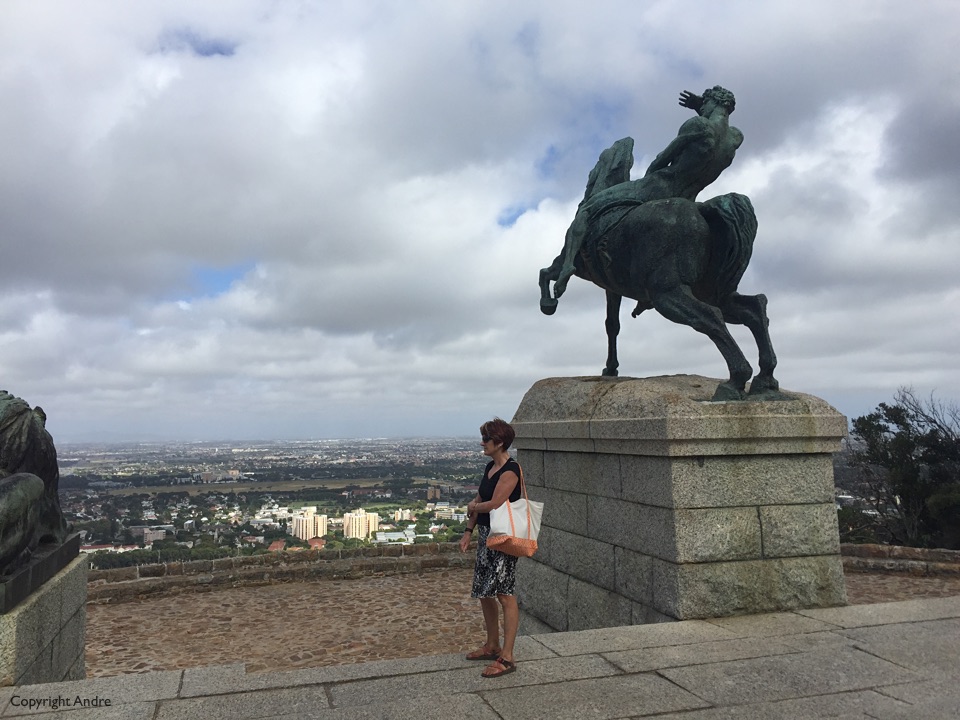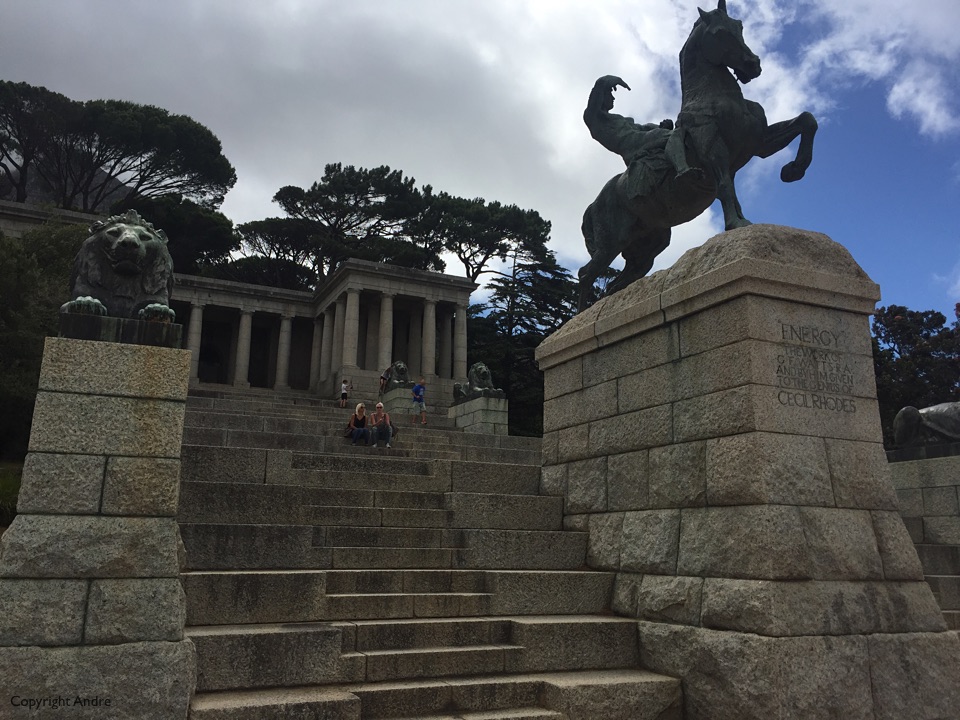 Rhodes memorial sits above my old University on the slopes of Devils Peak. I have always loved the place, it's north facing and inscription of "Your hinterland lies there", although Cecil John Rhodes was certainly a controversial figure.