We had booked our RV caravan trip down to Mexico months ago and our departure date had finally arrived. Rose did a handsome job preparing the house for the cat sitter and the RV was curbside ready to go. LA was having lots of rain but Tuesday morning was cloudy but dry.
We hit the road and it soon started to drizzle with bursts of intermittent showers along the way. It was a long haul, 430 miles and we lost an hour on the clock as we crossed into Arizona.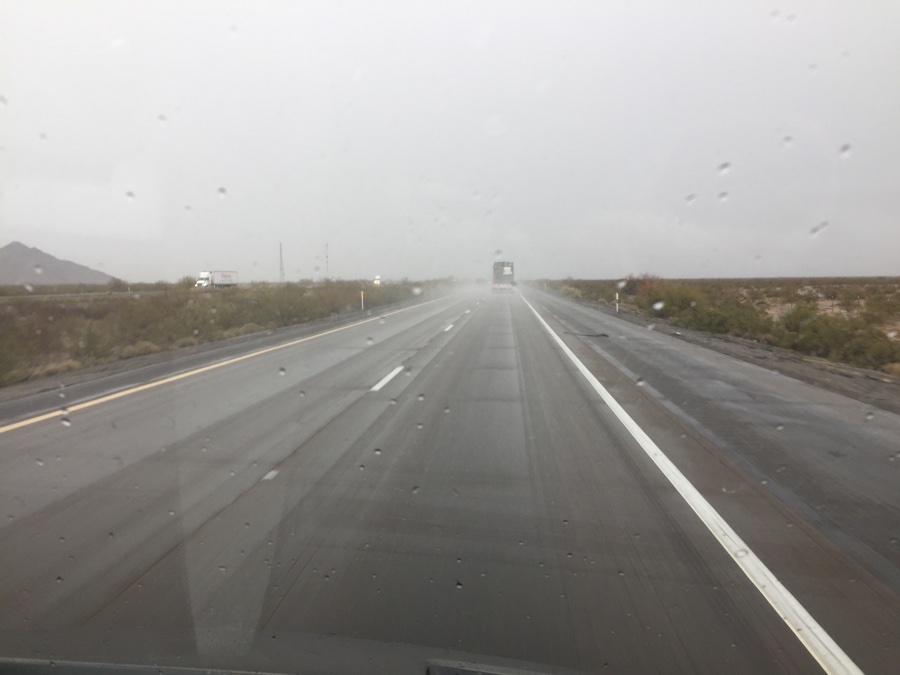 Found our site #78 in McDowell Mountain Park as the sun was setting and we breathed a sigh of accomplishment as we settled back with a cold IPA.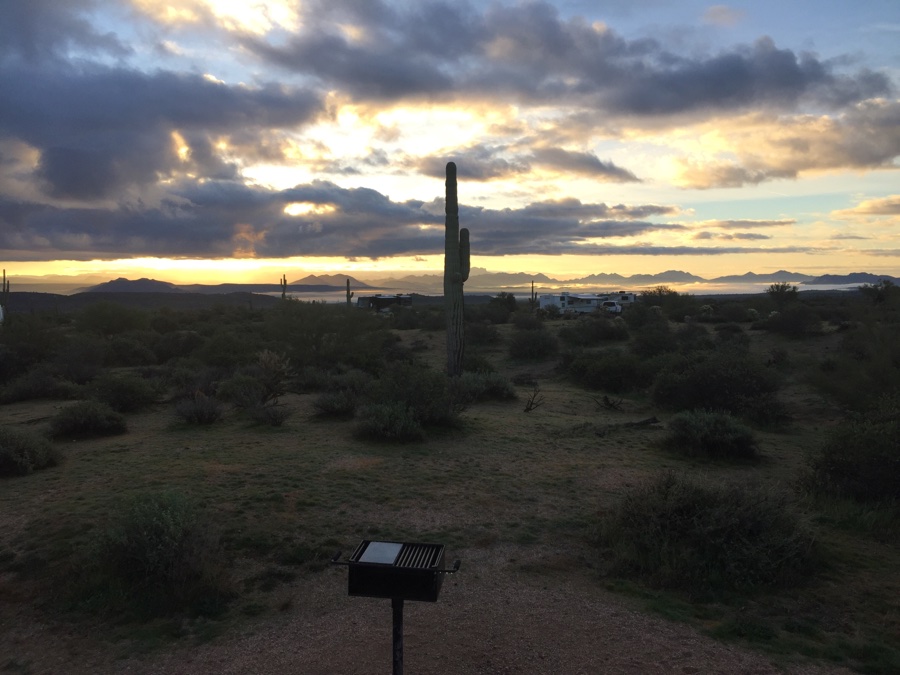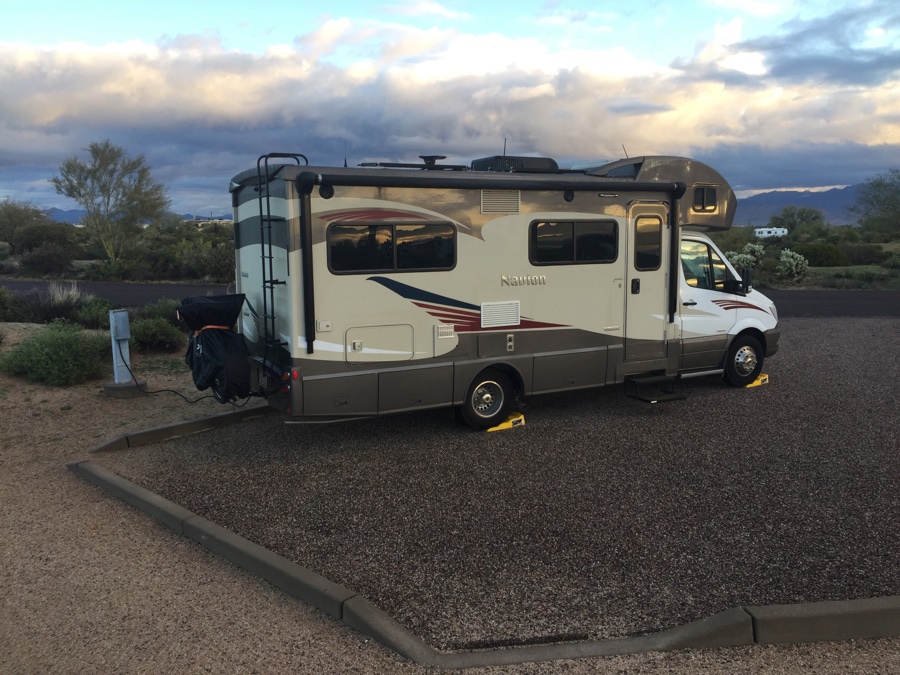 McDowell is known for it's mountain bike trails and we set out to explore after the ground had dried out a bit. The trails here are just pure FUN. Nothing too technical but plenty of smooth curvy trail and fun down through the wash sections.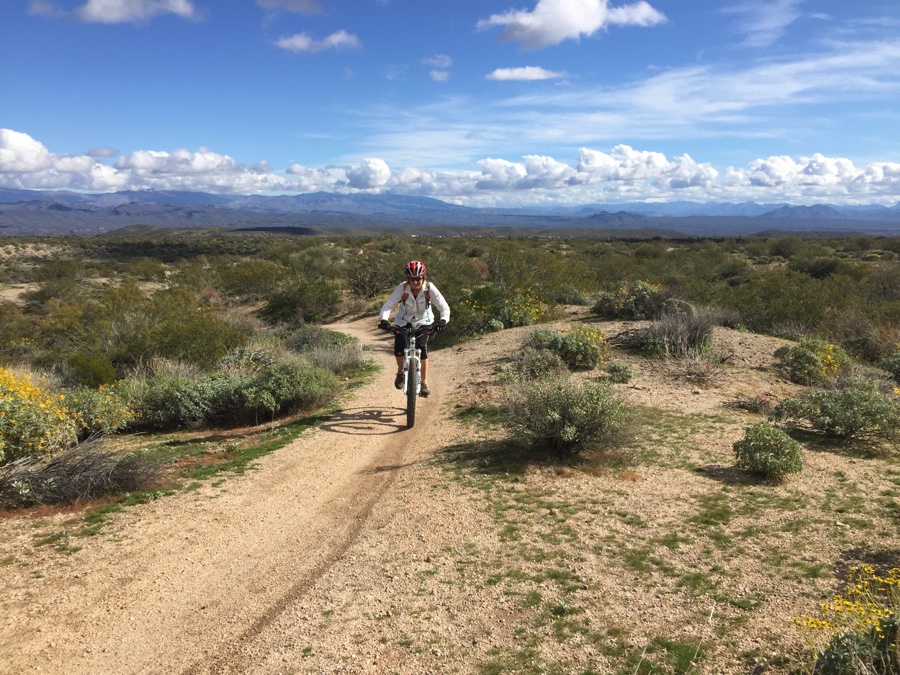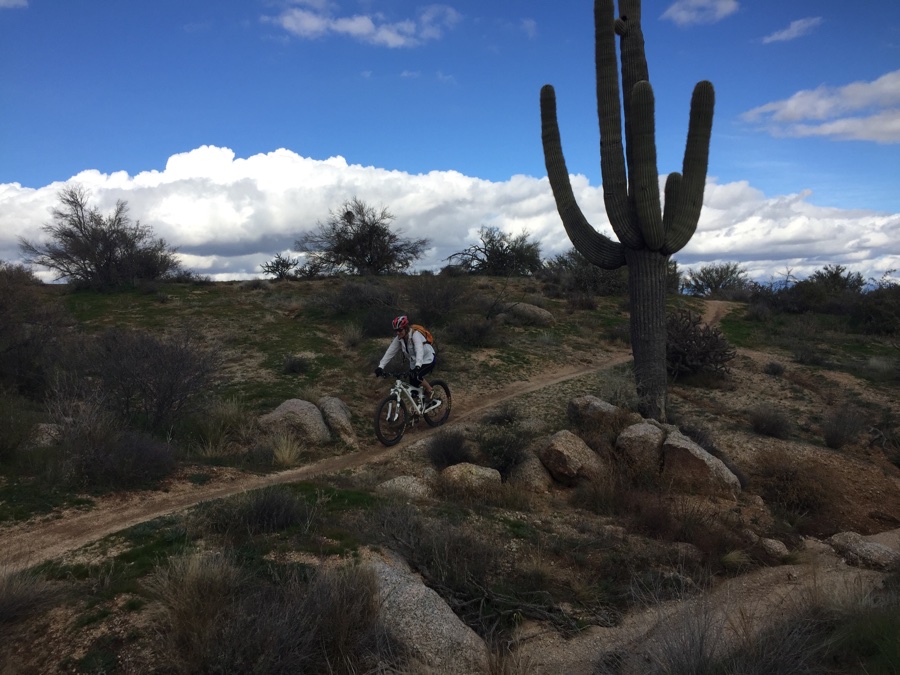 There is a colorful intersection called Jackass Junction and there we met a elderly group of eBikers all riding Specialized bikes. Yes. plenty of folk winter down here and ride their bikes all over the place.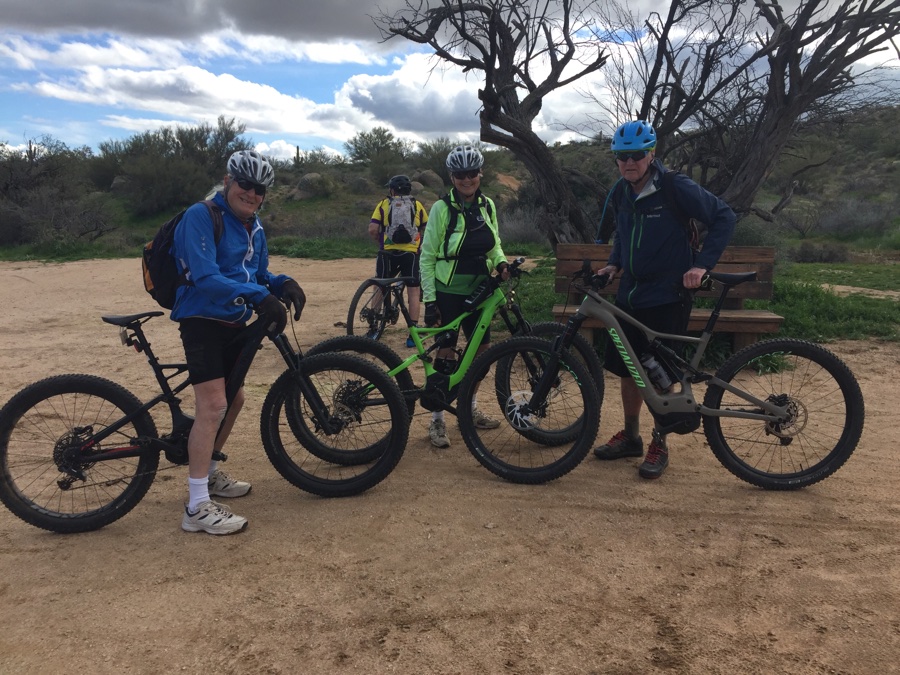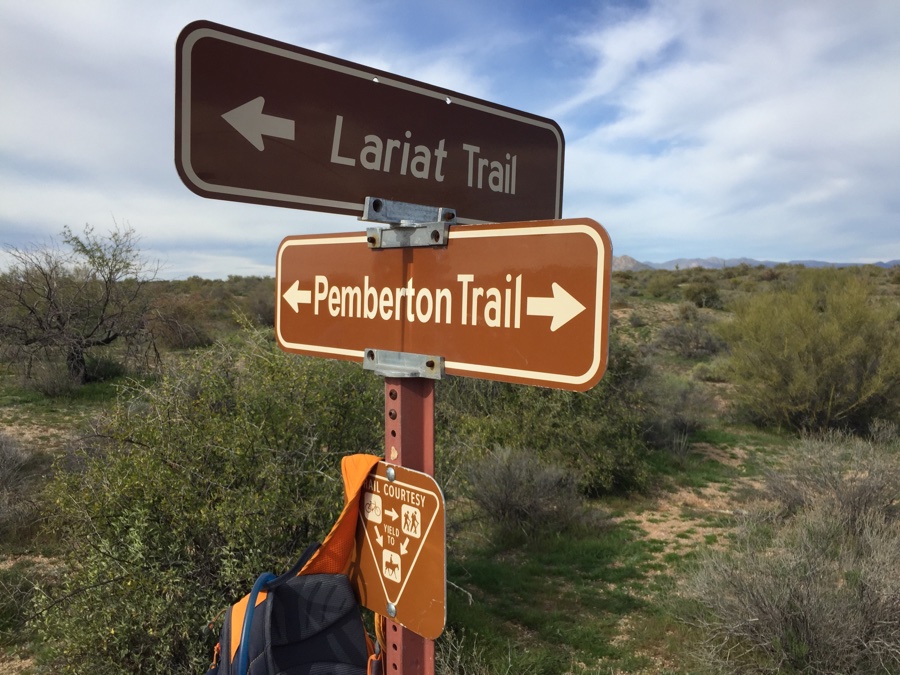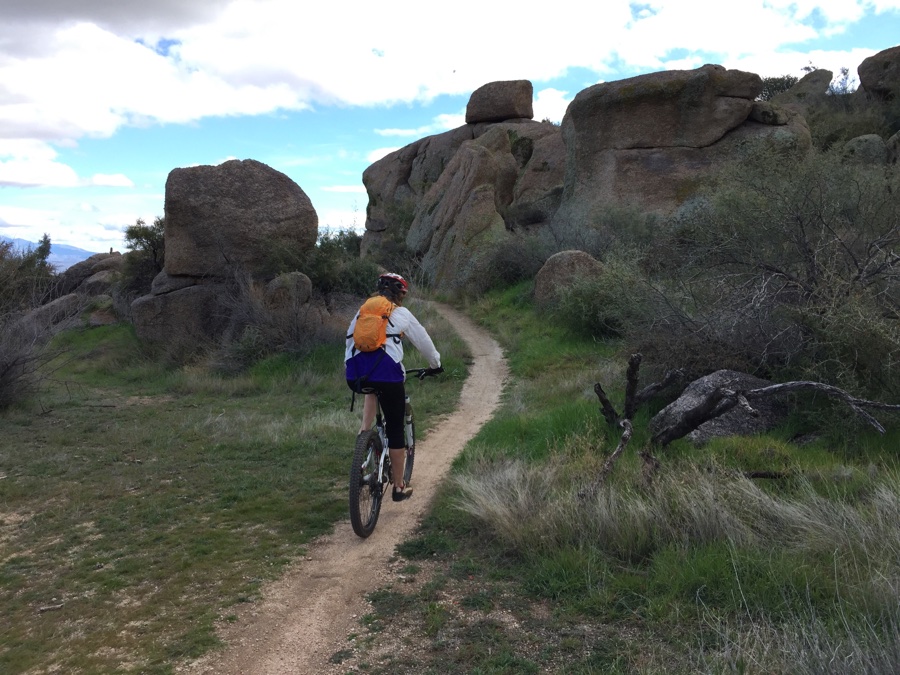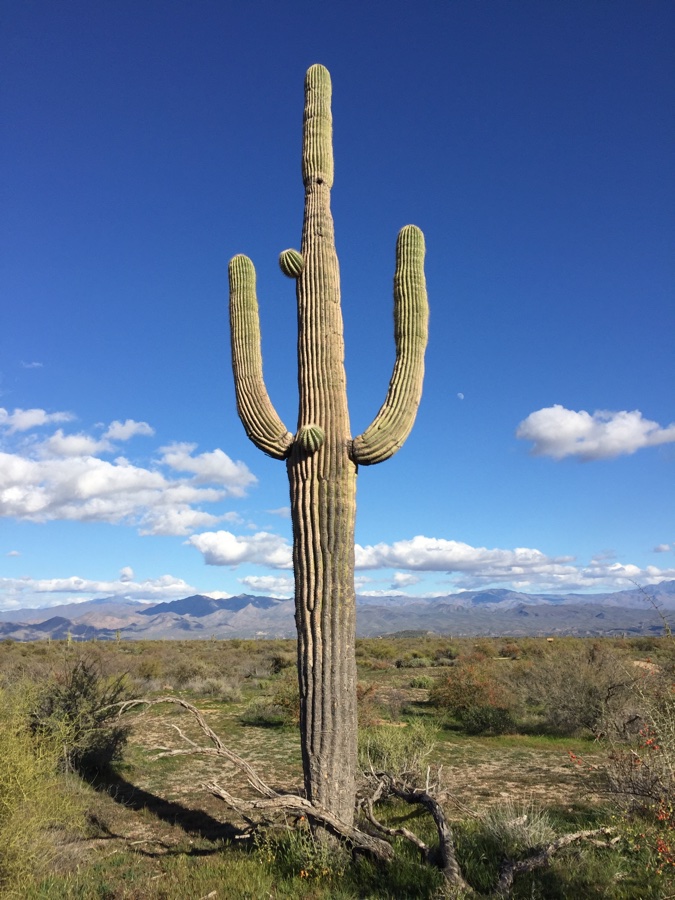 As one not used to living in the Sonoran every Saguaro beckons to be photographed, but first the pronunciation: "suh-wah-roe".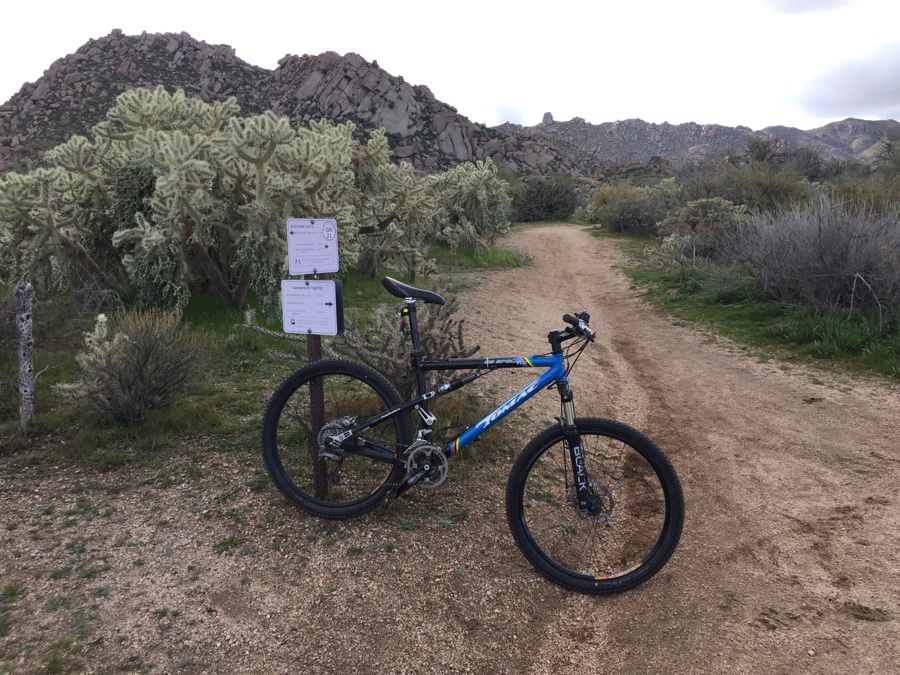 Our friends Jim & Gayle were here and we teamed up for a ride.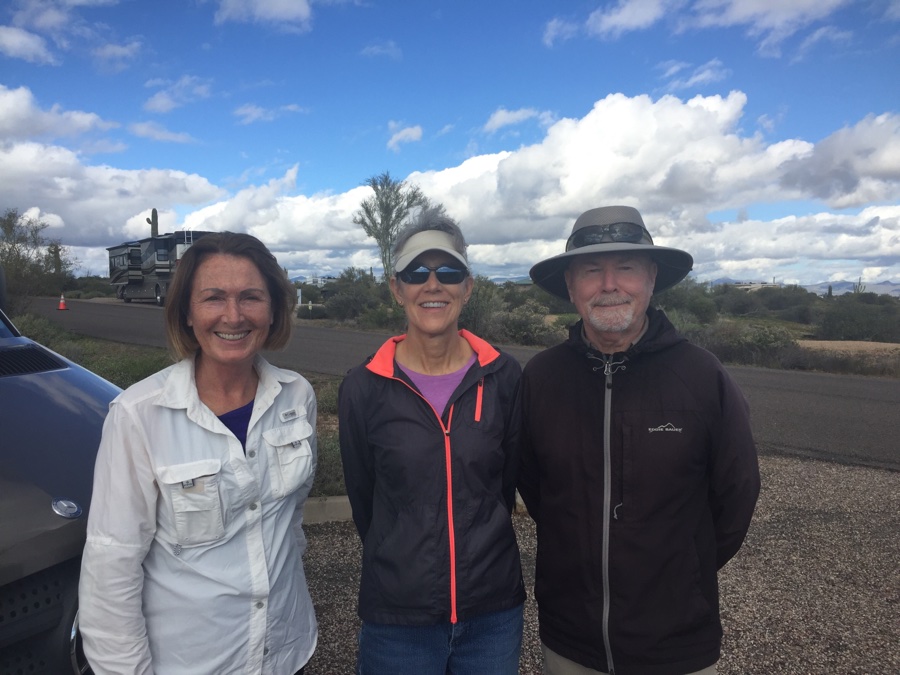 We climbed up Delsie to Jackass Junction and then over to Pemberton. Jim then took off like a rocket down Lariat. I power surged after him dancing with the curves through the cacti when all of a sudden my left leg felt weird,  didn't know what was wrong till I looked down. Foot was there, clipped in but way too far away from the bike. Shit, my crankarm is airborne. It had come clean off the spline.
Hobbled home, those spinning one leg exercises helped, and relented to having to visit the local bike shop the next day.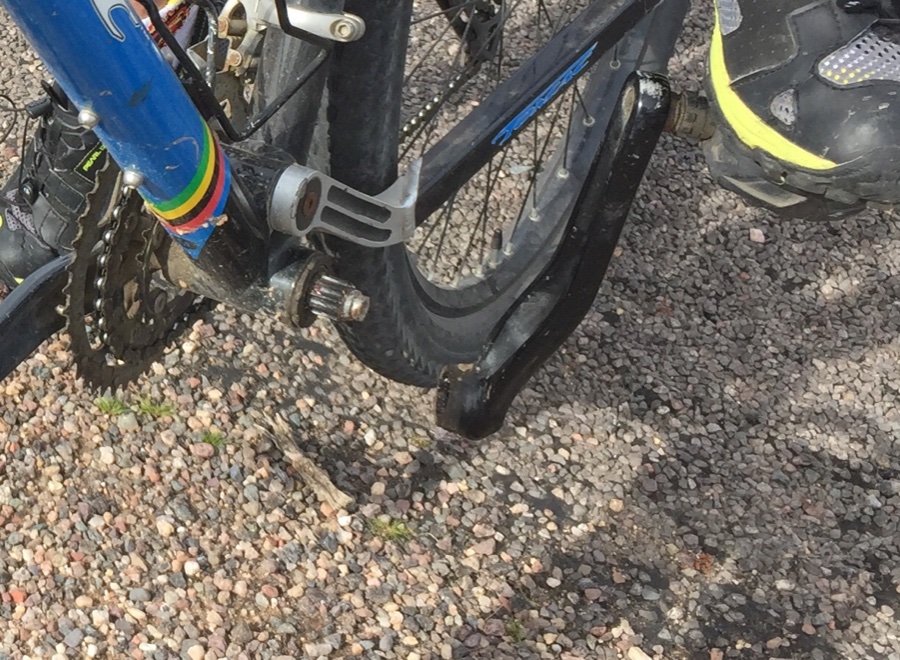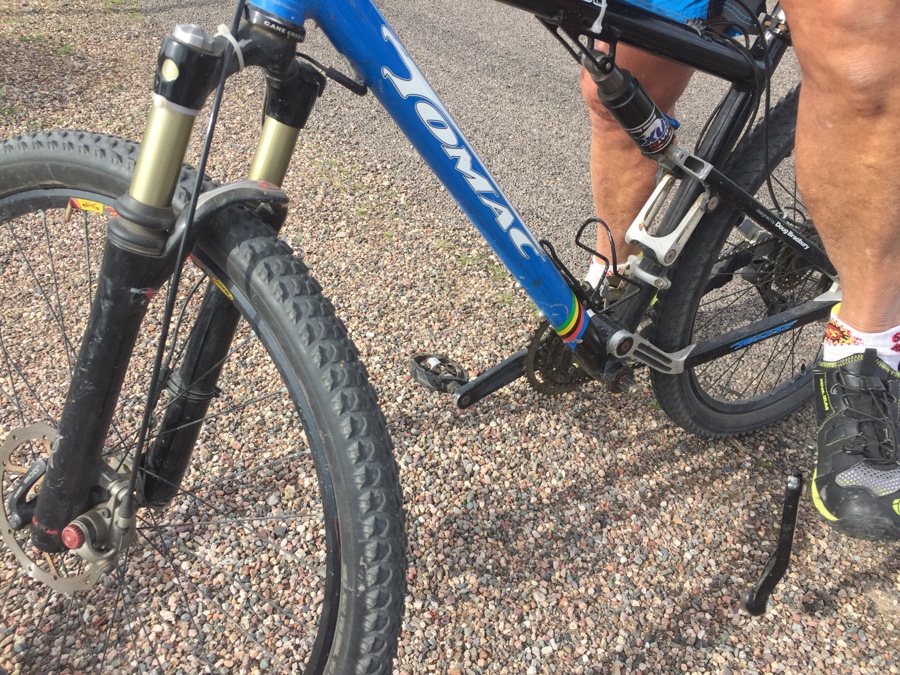 We were invited out to Gayle's birthday dinner on our final night before heading on down further south. Read all about it here!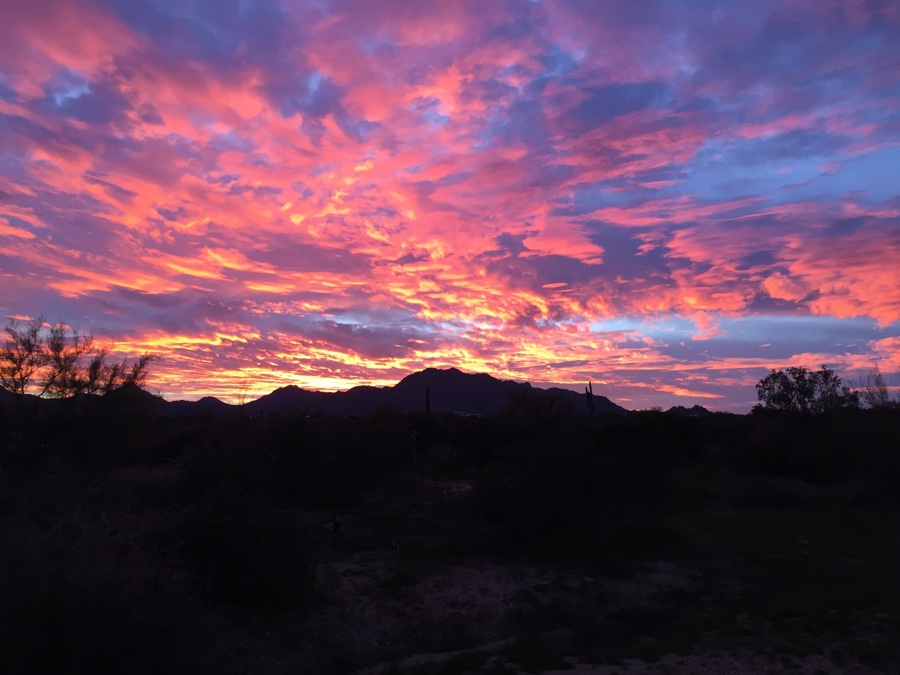 Friday were were moving down to Catalina State Park near Tucson but first a stop at the LBS. Sheared bolt and they would have to order the part. Despondent we drove the 90 odd miles south and I thought, what the hell, lets try another bike shop. Happened upon Oro Valley Bicycle and walked in with my crankarm & useless bolt. "I can fix that" were joyous words I heard from Daniel in the shop. He had a bolt, although not the correct one, but the thread matched and it held the arm on. I was a happy camper.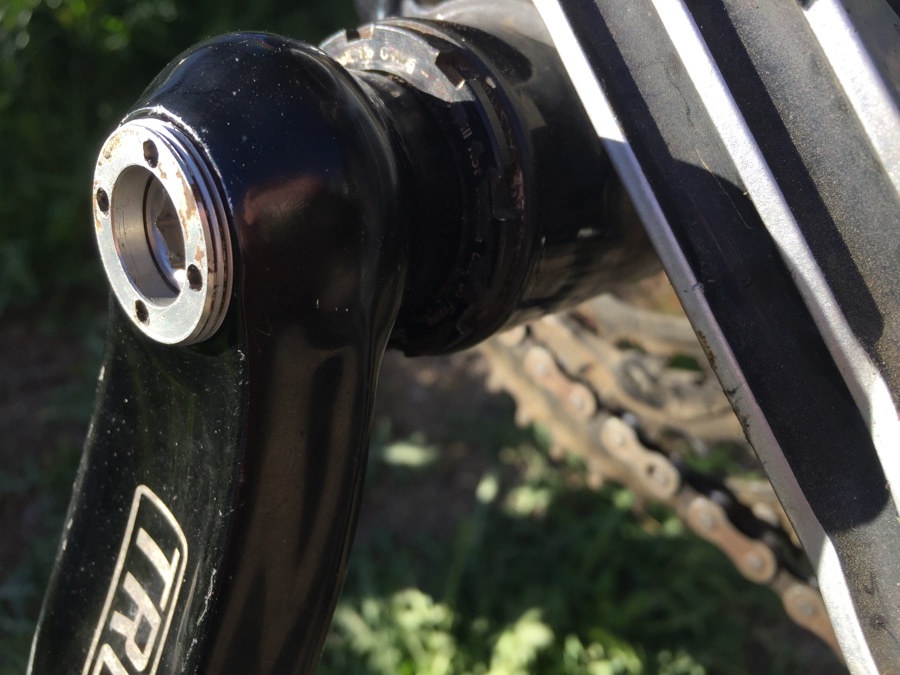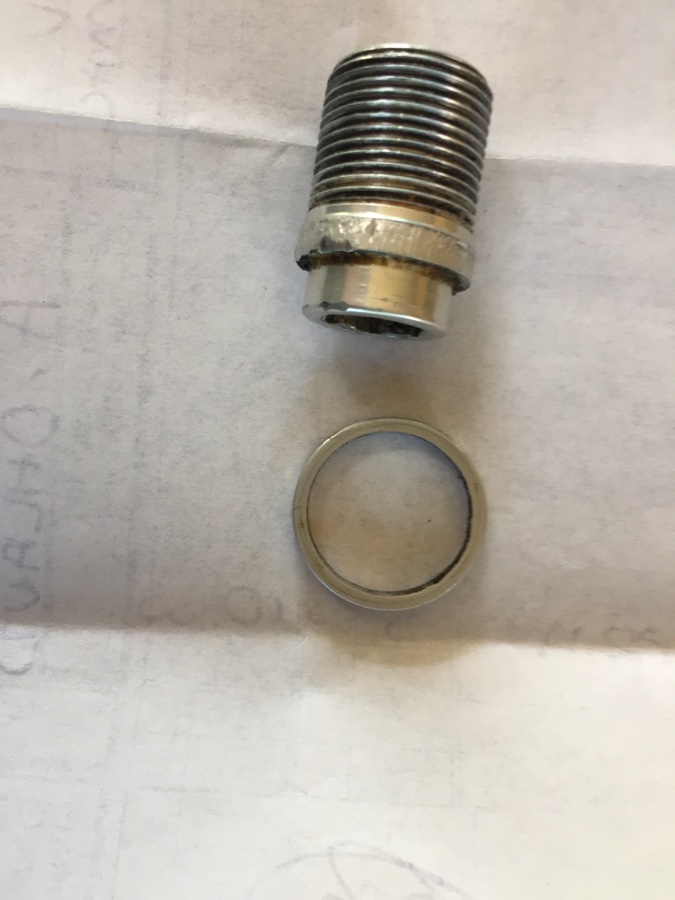 Catalina park is more of a hiking park than biking so we put the boots on and looked around. First day we roamed around the short trails because we wanted to be back by 2 pm for a concert at the trailhead – what fun!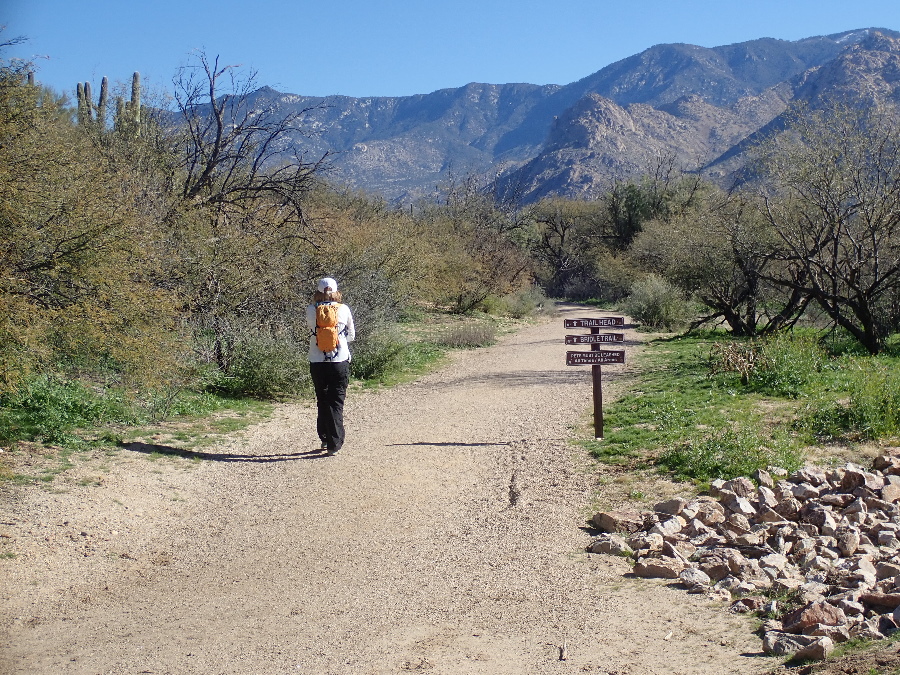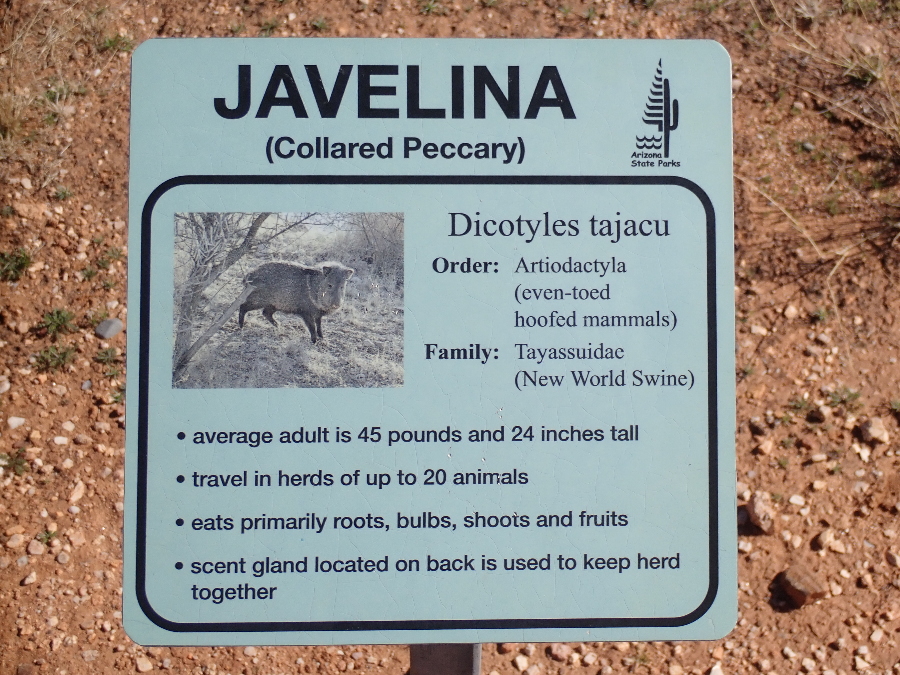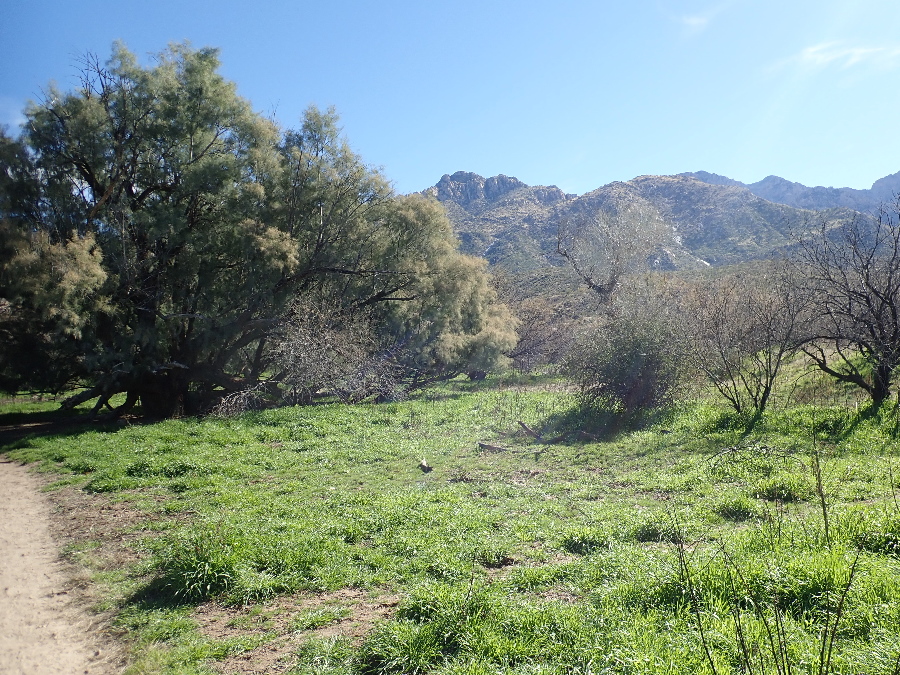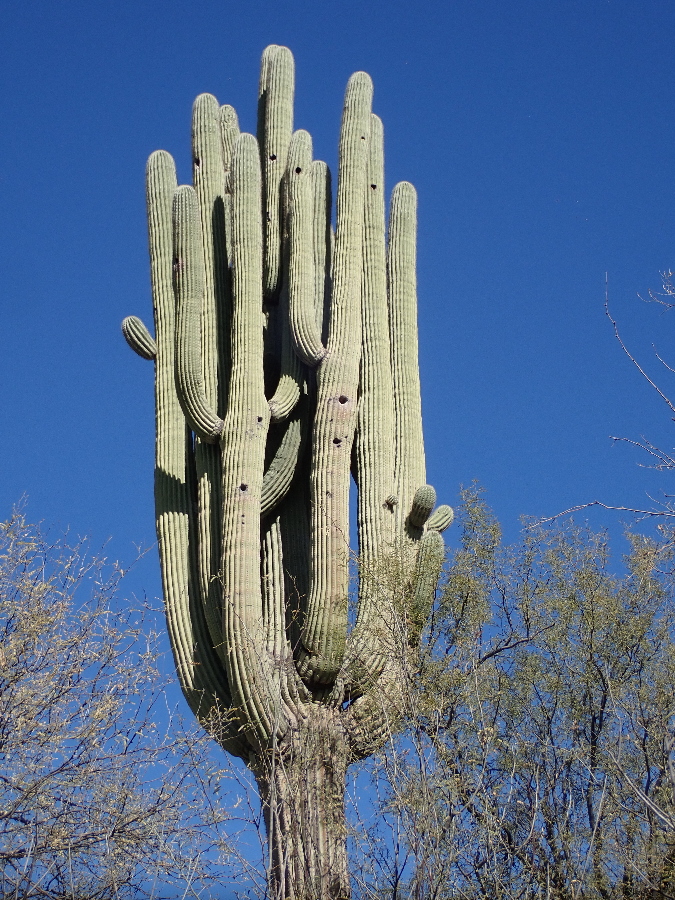 He was a last minute stand in as the scheduled band got it's dates mixed up. Interesting guy who spent time with the Peacecore down in Paraguay and had lots of stories to tell and many Spanish songs to sing.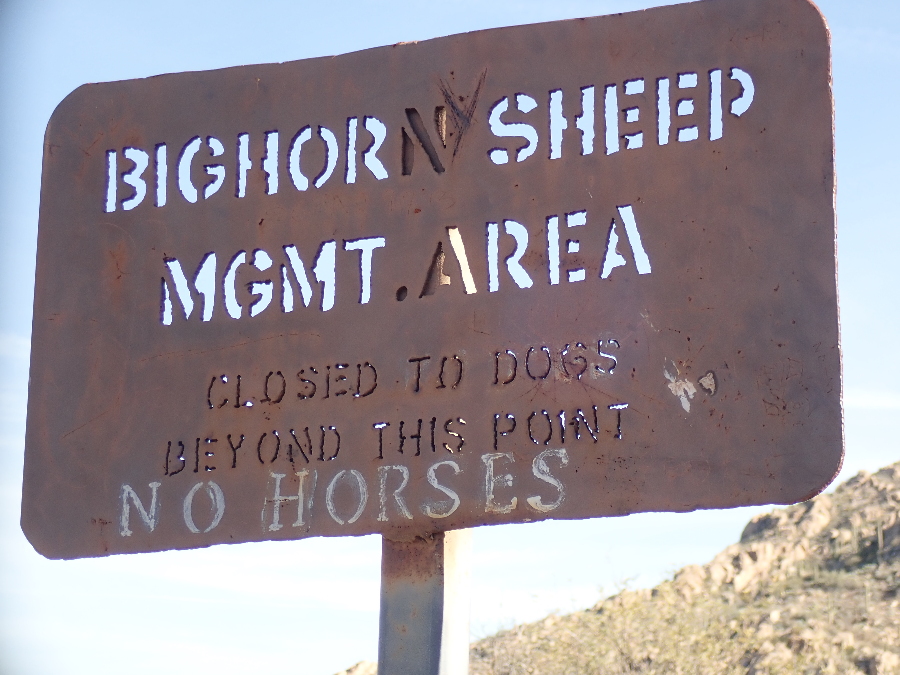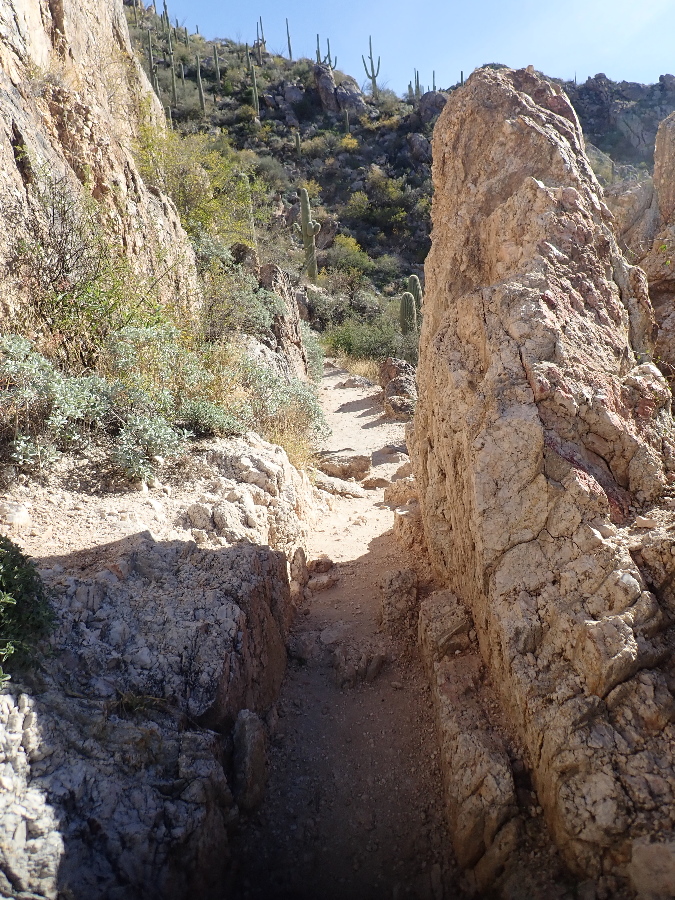 Along the way I see a woman with an animal on a leash. Wait, no dogs on the trail. It's a cat! Never seen that before and the cat has it's own Instagram feed: #ProfessorXtheHikingCat.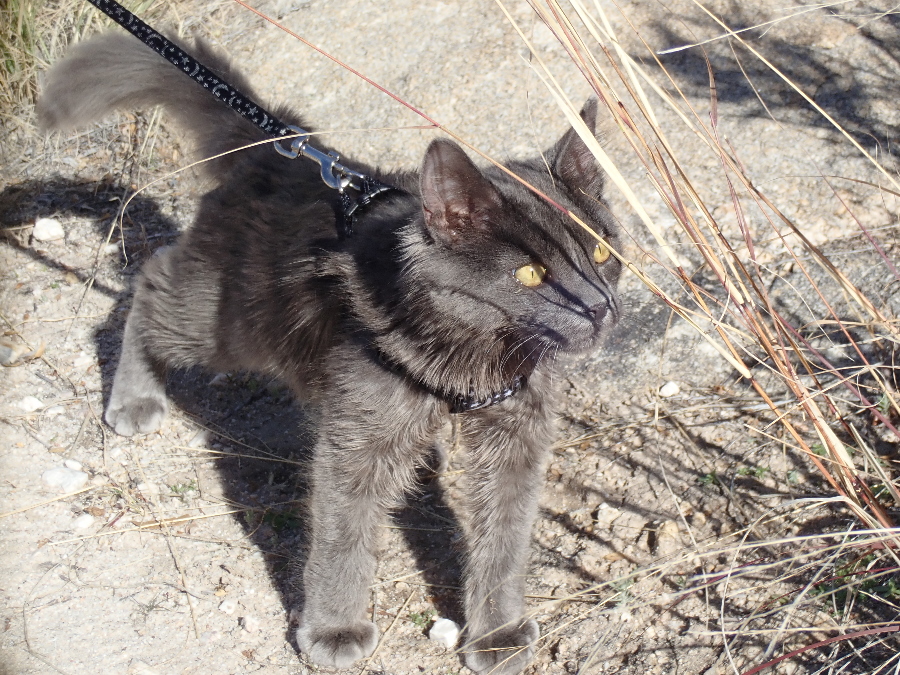 The turn around for most are the Romero Pools, almost like a mini Shanghai-La in the desert. Good flow on the river and a pleasant lunch spot. It's another 4 miles up to the ridge and we'll leave that for next time.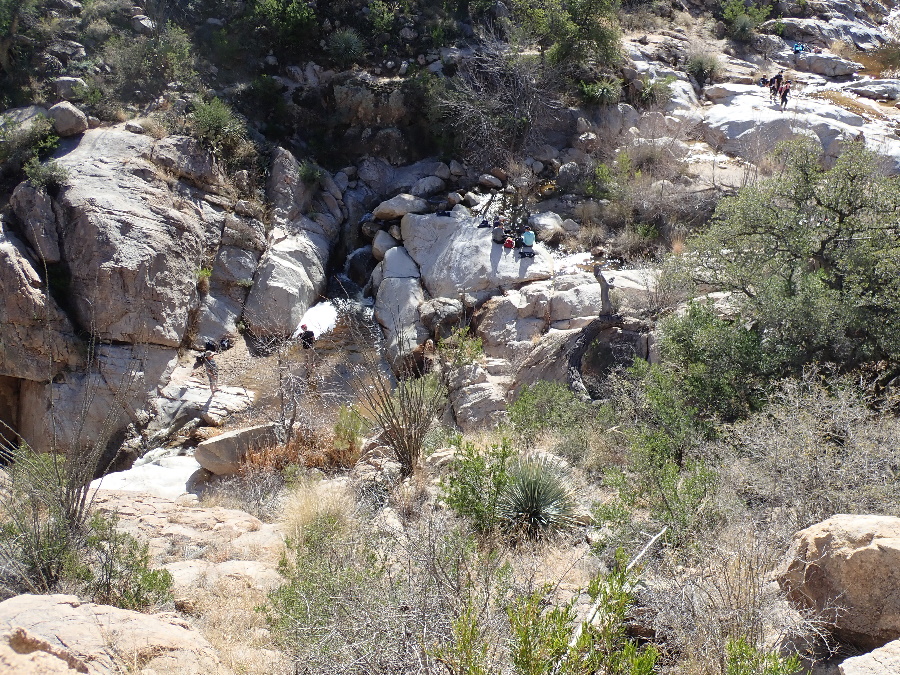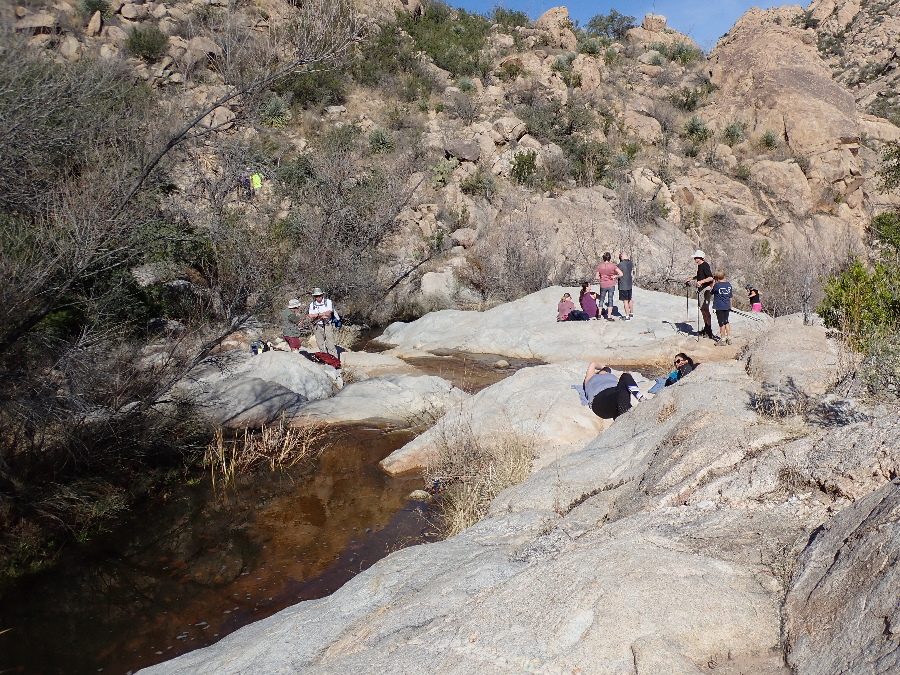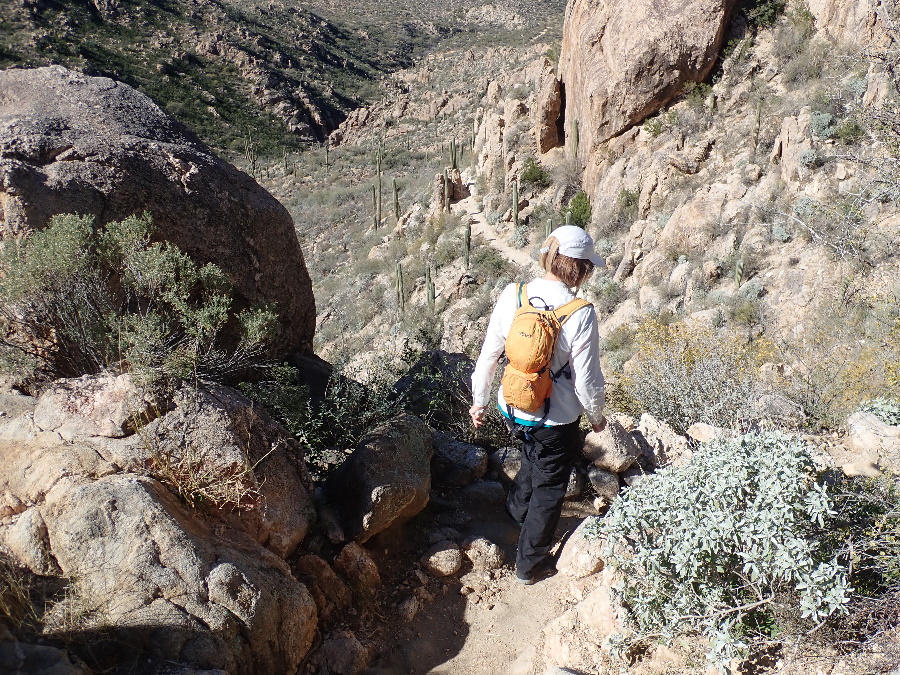 Now we join our group and cross the border tomorrow morning. Next night will be in San Carlos, Sonora, Mexico.