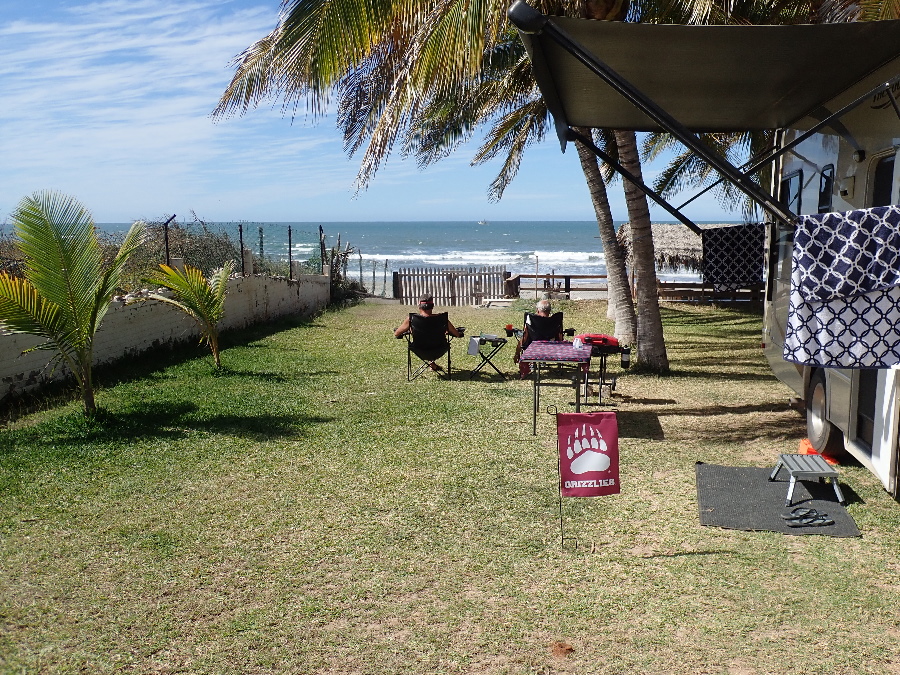 The train down from Copper Canyon got into El Fuerte around 8 pm and we had an early start for the long'ish next day. The 50 mile section down to the MEX 15 at Los Mochis is a slow 2 lane road that passes through many little towns with slow speed restrictions that only we seem to be observing. At Los Mochis we pick up some members that did not travel up into the mountains as well as a Green Angle escort down MEX 15 to our next campground.
A word about Mexican states and US Mexico travel advisories. We traveled from Arizona into Sonora State and then later into Sinaloa State where Mazatlan is located. Sinaloa is also where "El Chapo" Guzman's drug cartel is based and if you go by the state departments travel advisory you will not travel through Sinaloa. We exercised caution, traveled only by day and primarily on major toll roads and had our Green Angel escort for part of the way. I know about the state departments advisory but from the traveling we did, the people we met and our observations I felt completely comfortable with my biggest discomfort being that I did not know more Spanish to be able to communicate better with the locals.
We exit the highway near a place named Celestino and follow the bumpy dirt road down to the coast. Here we leave our friendly Green Angel and turn into Noe's little RV park. We get assigned our site and survey the hookups. All the RV campgounds we went to were primarily occupied by tourists (a lot of Canadians and northern US states) and had a hodgepodge of amenities. We were warned to bring long sewer hoses, water lines and electrical adapters for all types of power sources, ALL of which were used. I had recently installed the EMS-HW30C from Progressive Industries  surge and electrical protector which had already protected us from low and high voltage supplies. This time when I plugged into the pedestal socket it would not switch power through to the RV and gave an error that the polarities were reversed. The fixit guy finally got ours, and others, corrected and we were all happy. Why does this happen? Were we the only ones to check for faults? Just another day in sunny Mexico.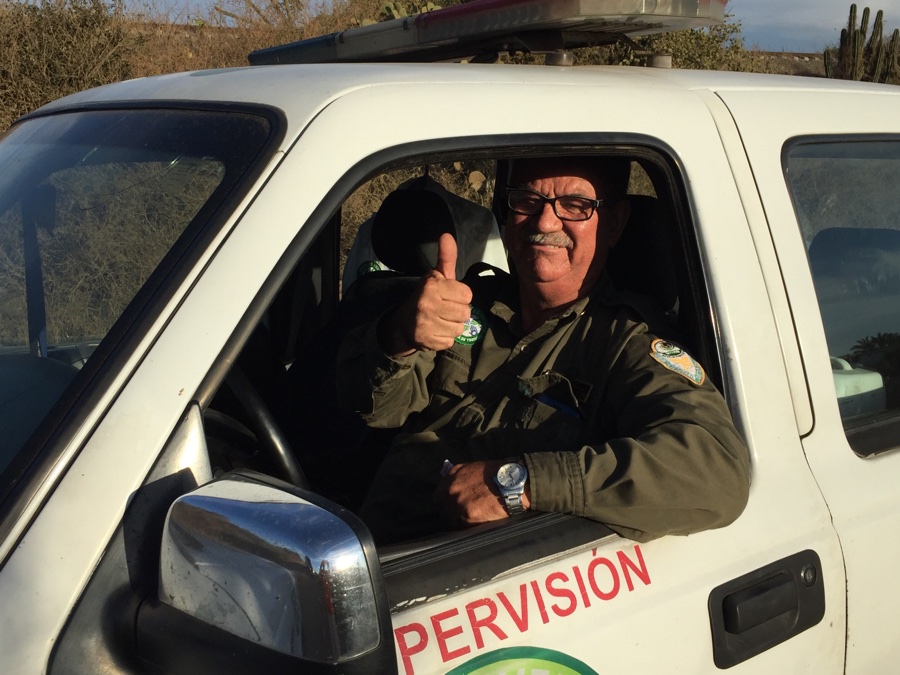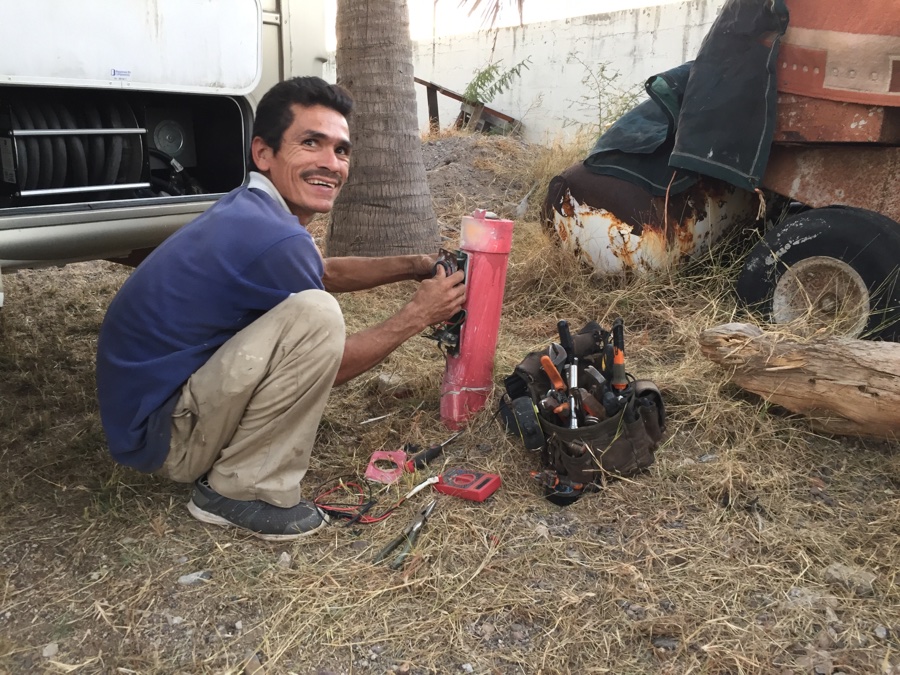 Celestino is around 50 miles north of Mazatlan and is nothing more than an RV park on the beach. We spoke to at least two rigs and they both said "We came for the night and have been here for two weeks now". That pretty much sums it up – a mellow place just to hang at the beach.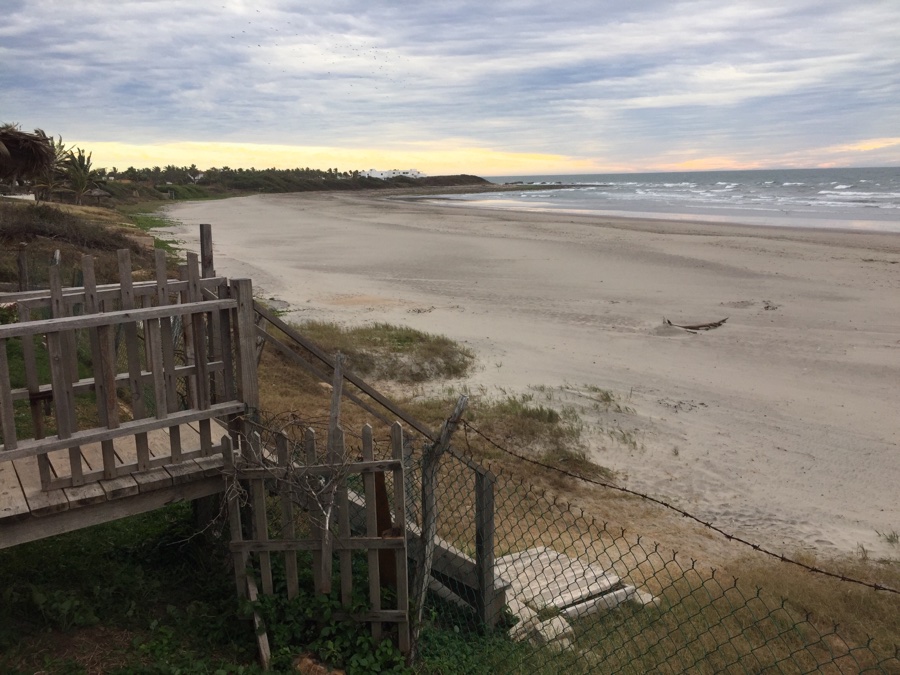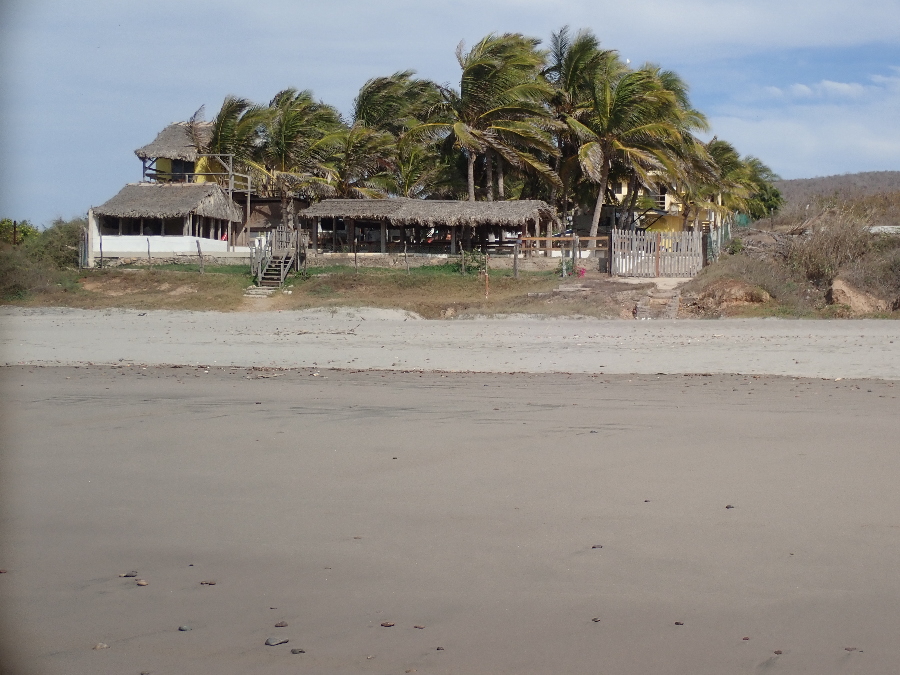 The story is that Noe runs the park and his wife works as a doctor. He is very friendly and speaks good English. On Wednesday he informed us that we could partake in dinner that he would pick up from a local Chinese restaurant, apparently this is a weekly event. Most of the parks residents turnup and pay the 100 Peso ($5) to cover costs – Great fun to eat and meet fellow travelers. Below you can see Noe's family.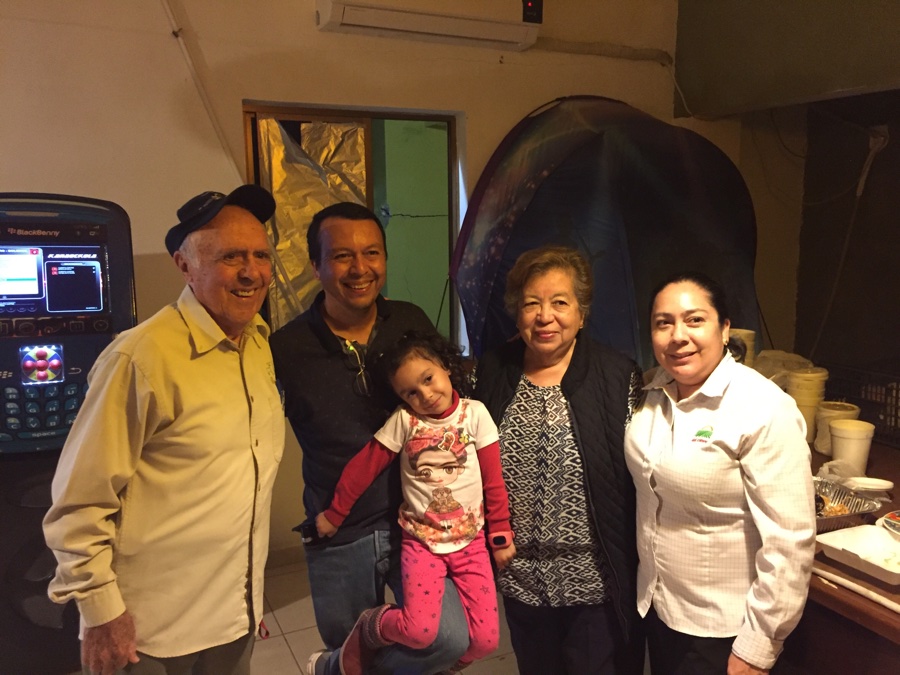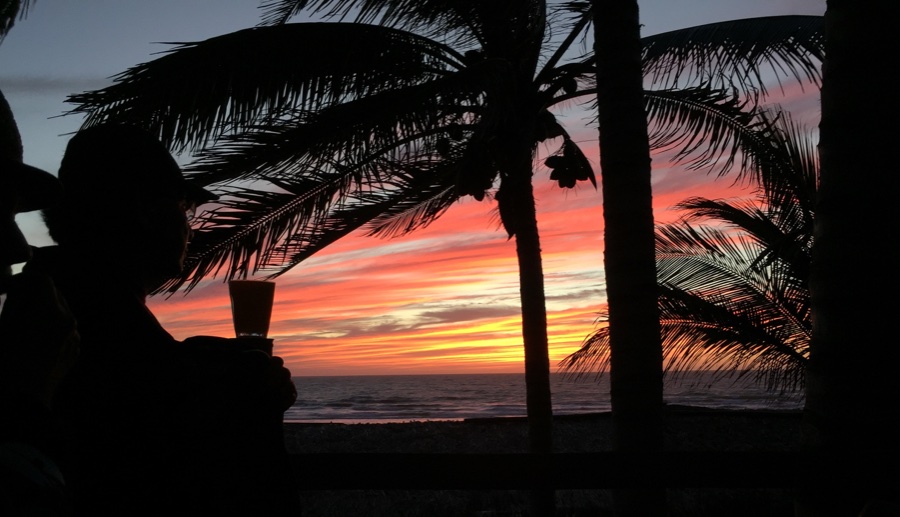 Early in the day we would brew a pot of coffee and walk down to the beach palapa to watch the day wake up. Later on at the other end there are always happy hour participants to watch the sun set over the Sea of Cortez and discuss the days events.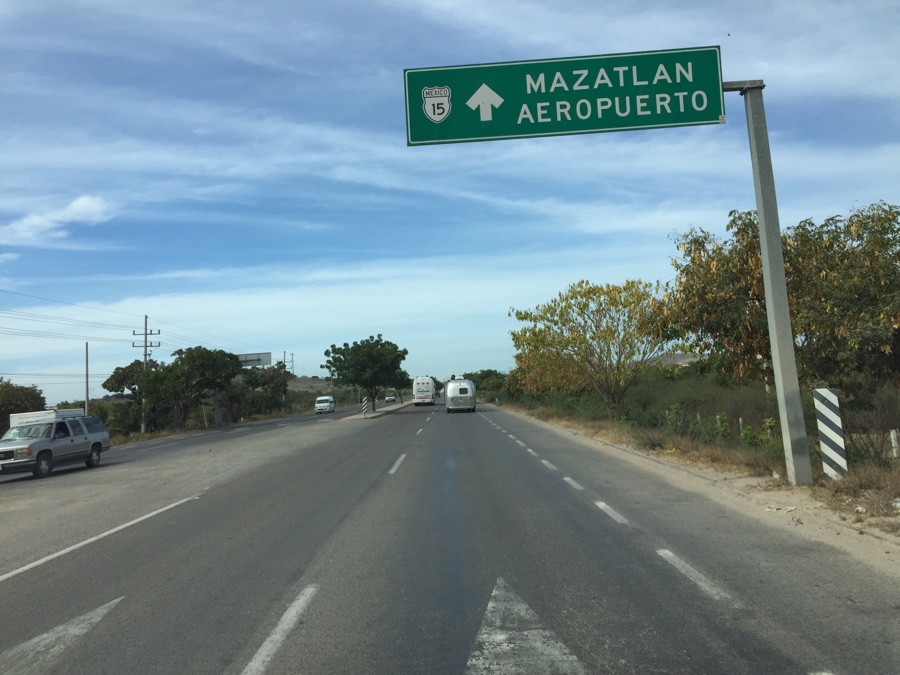 We are on a schedule and after 3 nights it time to move on. That was the deal when we signed up. We knew the trip was structured but the main purpose was to see how it's done and get a feel for RV'ing south of the border. Who knows, maybe next time we'll be one of those that came for a day and stayed a fortnight.
A short hop down to Ilsa de las Pierdra (Stone Island) which is a peninsula separated from Mazatlan by a water taxi across a shipping channel. We had no sooner set up camp when we were told that tomorrow there would be a tour of outlying Mazatlan.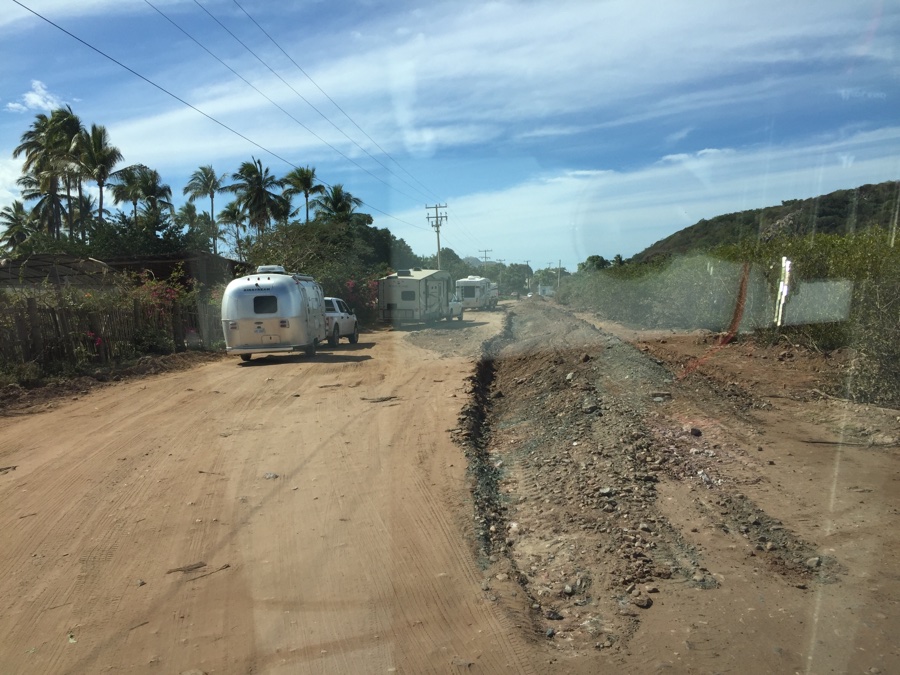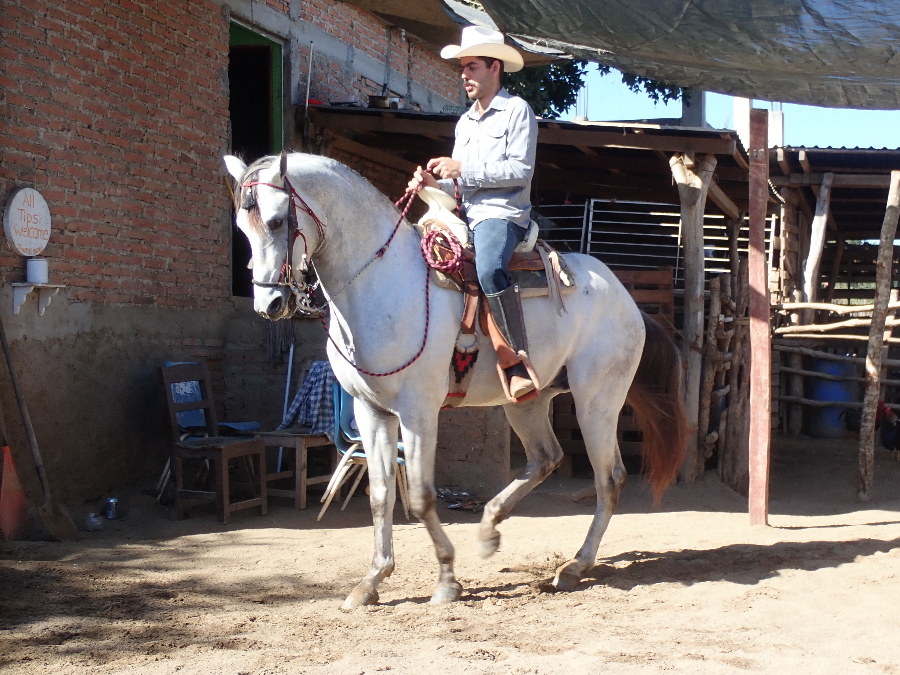 Never quite sure what to expect on these tours and our first stop was a horse farm where they train horses to dance and I got to play Mexican cowboy, hat and all.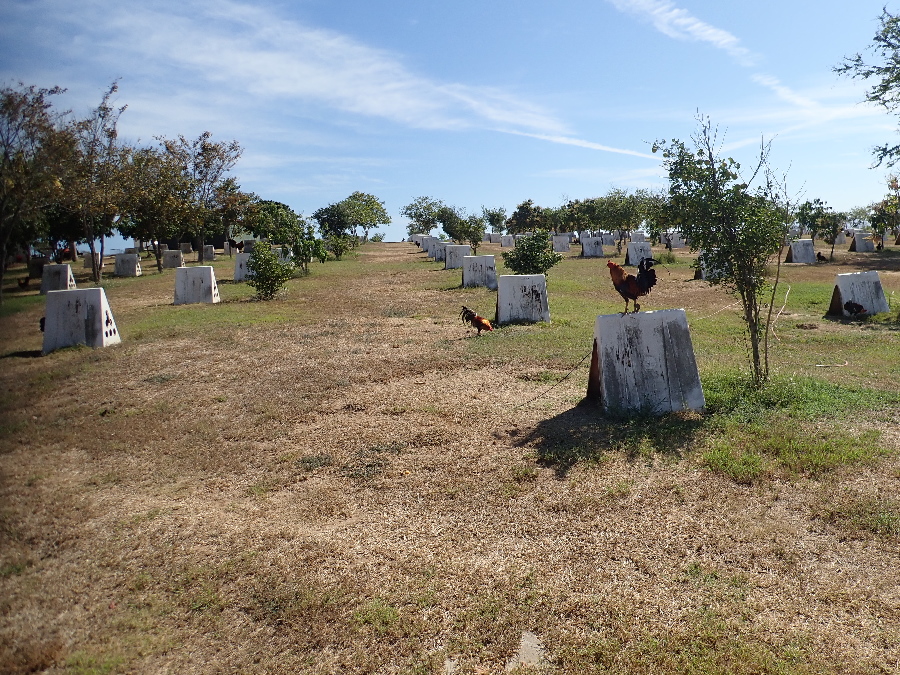 Then the tour guy pulls up at the side of the road and gestures to a field of little tent like structures. "Fighting cock farm" he announces and most of us were not sure whether we should be outraged or amazed. But there it was and we did notice more of them in the days to come.
The highlight was the Los Osuna tequela distillery where we had a tour and tasting of this boutique farm.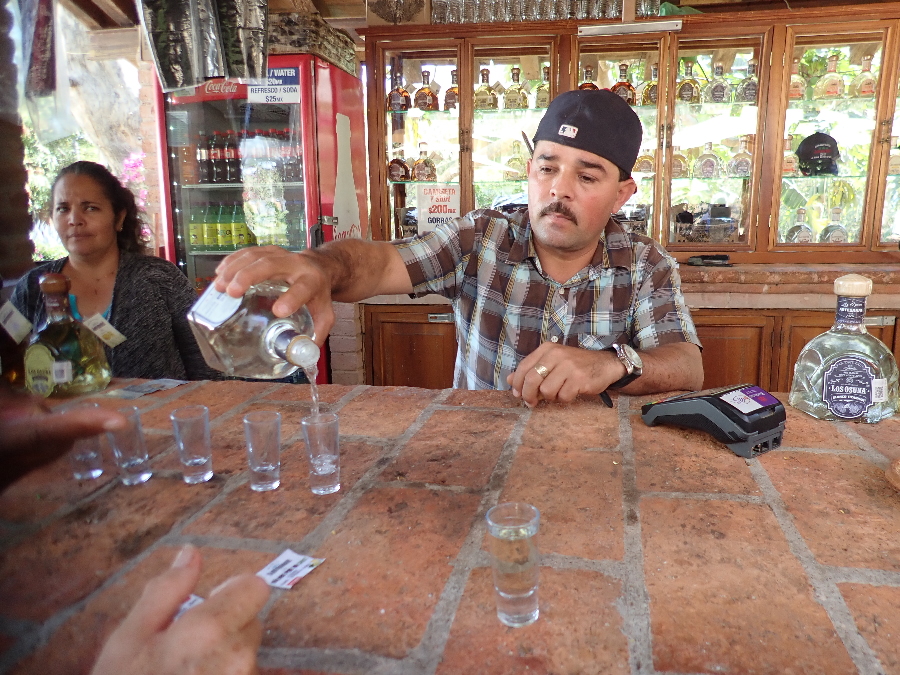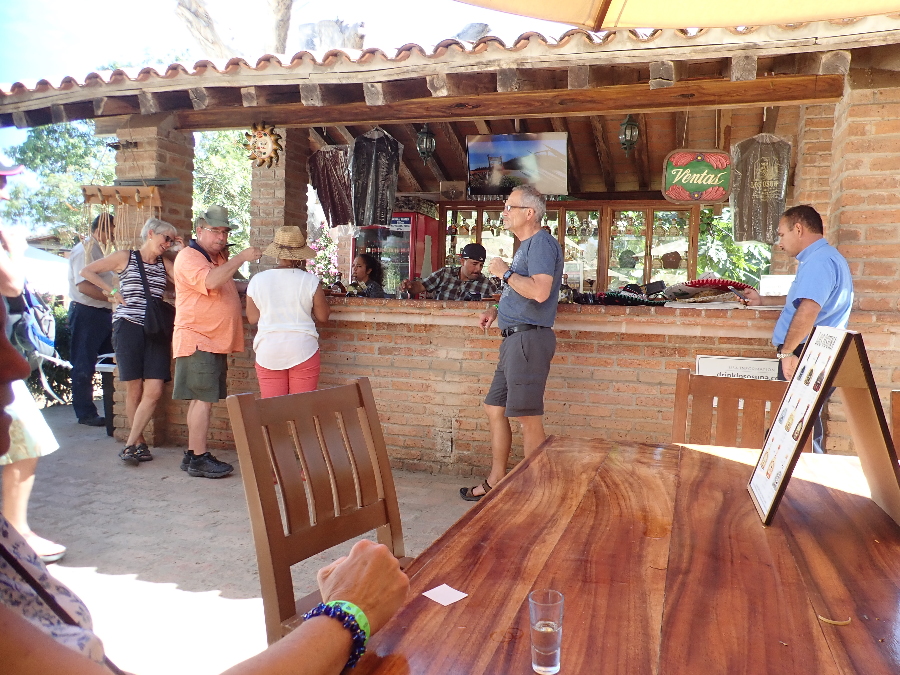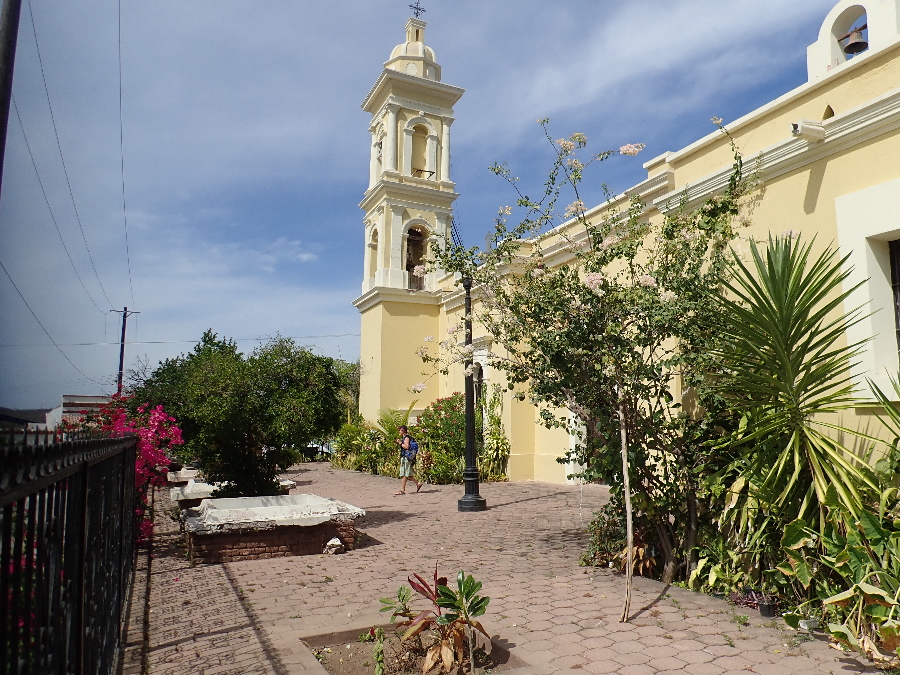 Lunch was at El Mesón de los Laureanos, a well known authentic restaurant in a small village. It's the type of place where you wonder where you are being taken to and then all of a sudden there are parked cars everywhere and you are in this very happening place.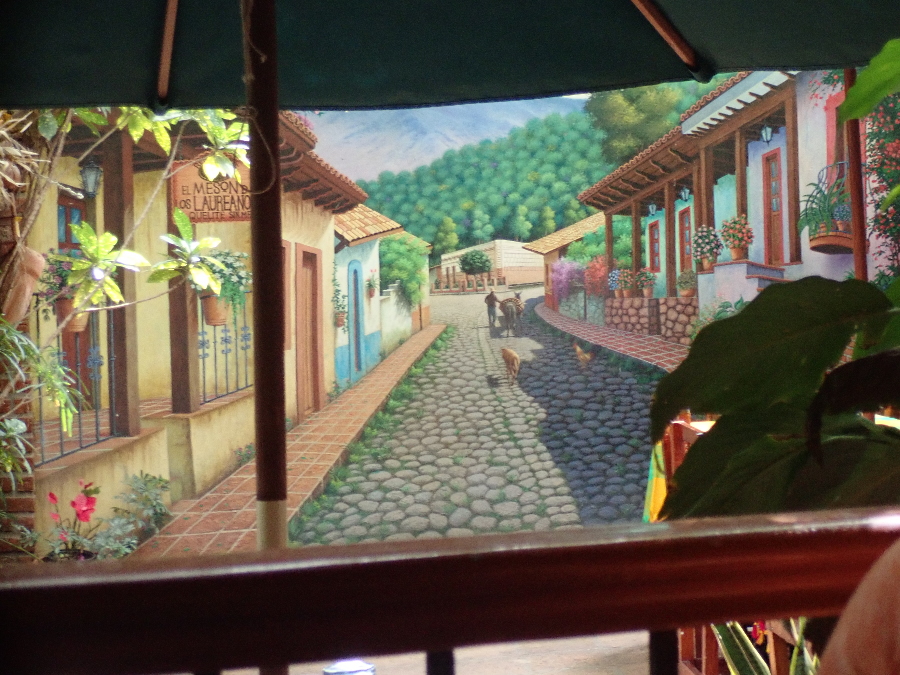 Now back to the beach on Stone Island.