Next day we left Creel and headed back towards the station of Divisadero but this time by bus, an old school bus for our group. Along the way we detoured down a rough dirt road to a viewpoint and some Tarahumara selling their crafts. Not many of the kids go to school because of their remoteness and poverty, a fact I was acutely aware of as I took a few photo's.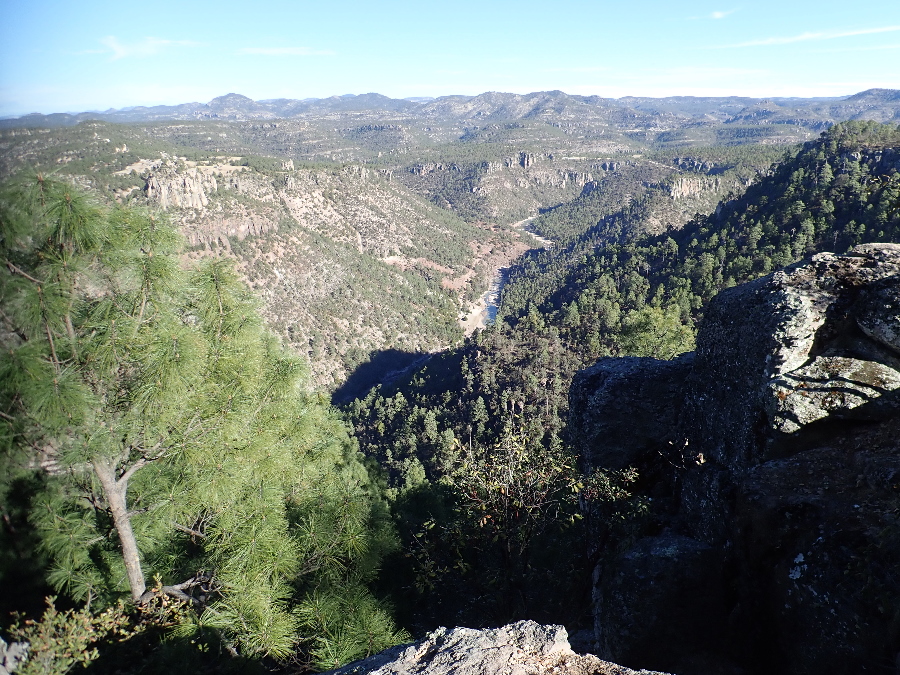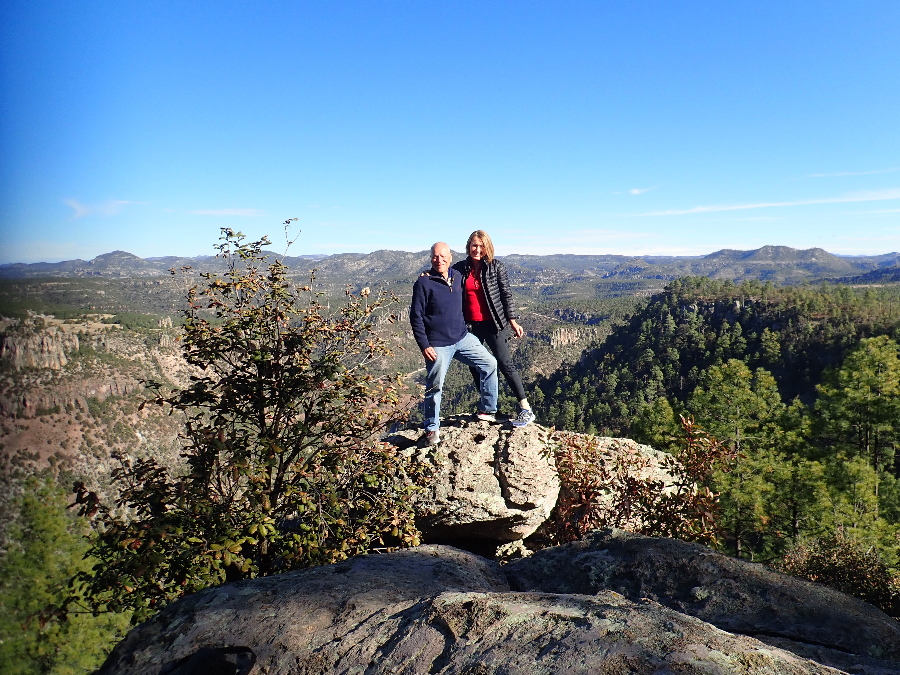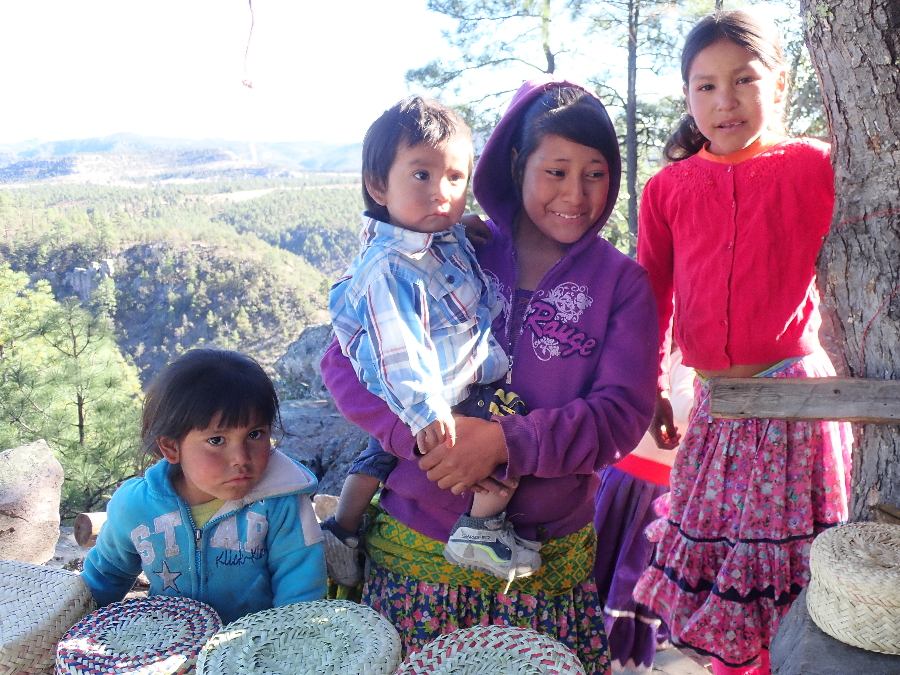 They are accustomed to tourists stopping by to peer into their minimalist houses and buy some of their crafts.
The main canyon viewing point is an area they have developed and called the "Adventure Park". They have a restaurant overlooking the canyon, a cable car that takes you about halfway down to a rocky prominence, a dual ZIP line line that parallels the cable and zips you down  in something like 3 minutes. There is a cliff you can rappel down, a second series of shorter ZIP lines and maybe some activities I missed.
The place was busy, it being a Sunday, the line to ZIP long and whereas we would have liked to have spent a full day there to hike down we settled for the cable car and played tourist.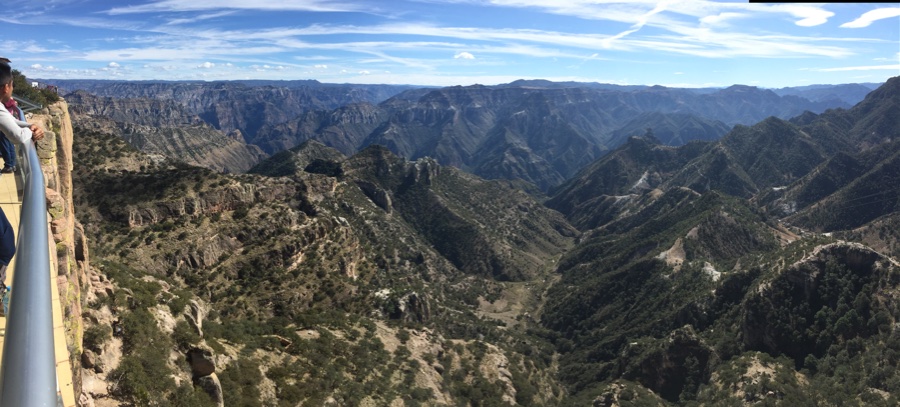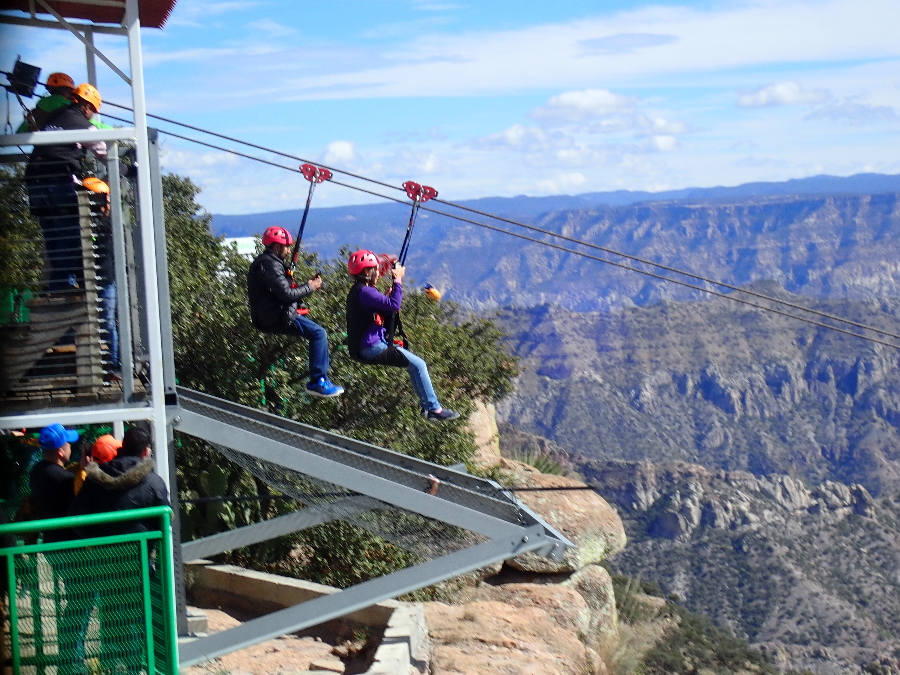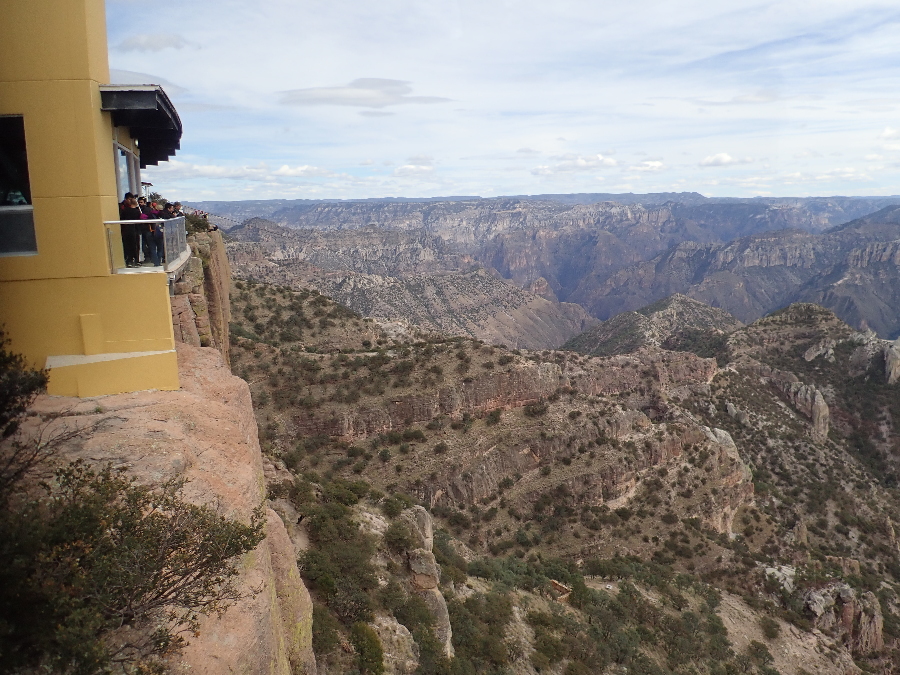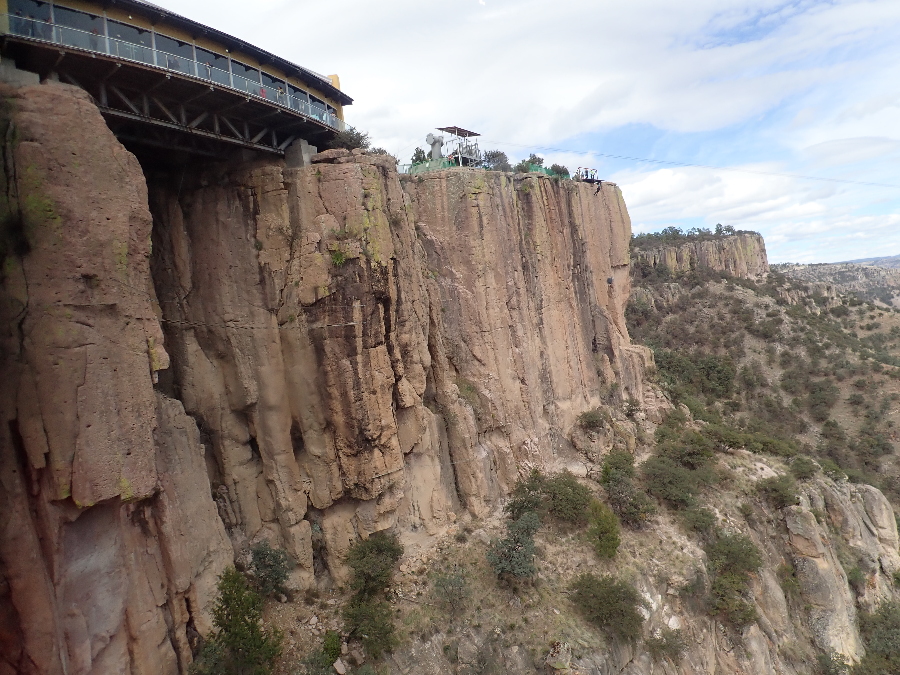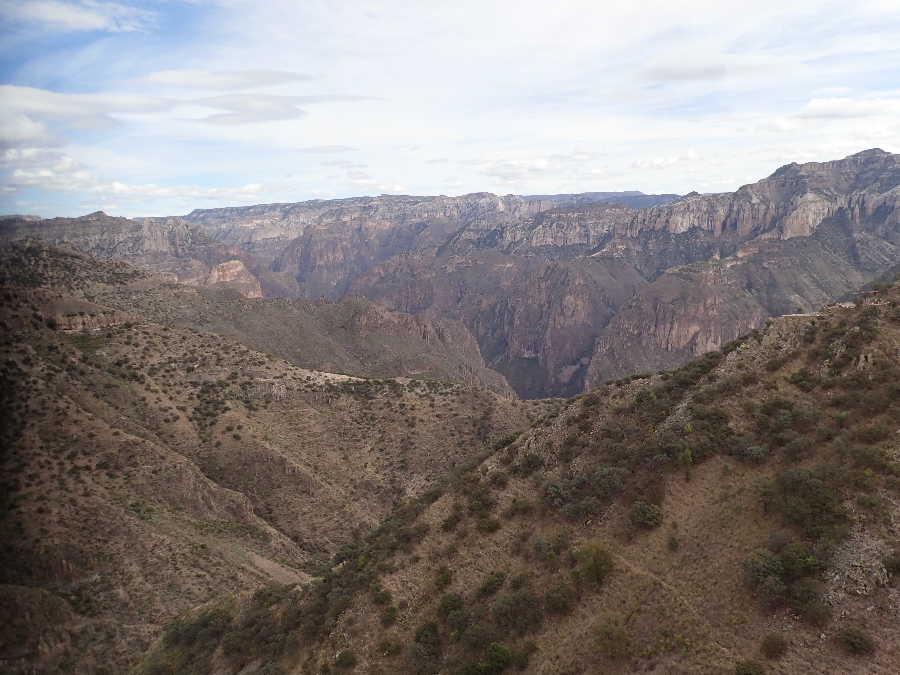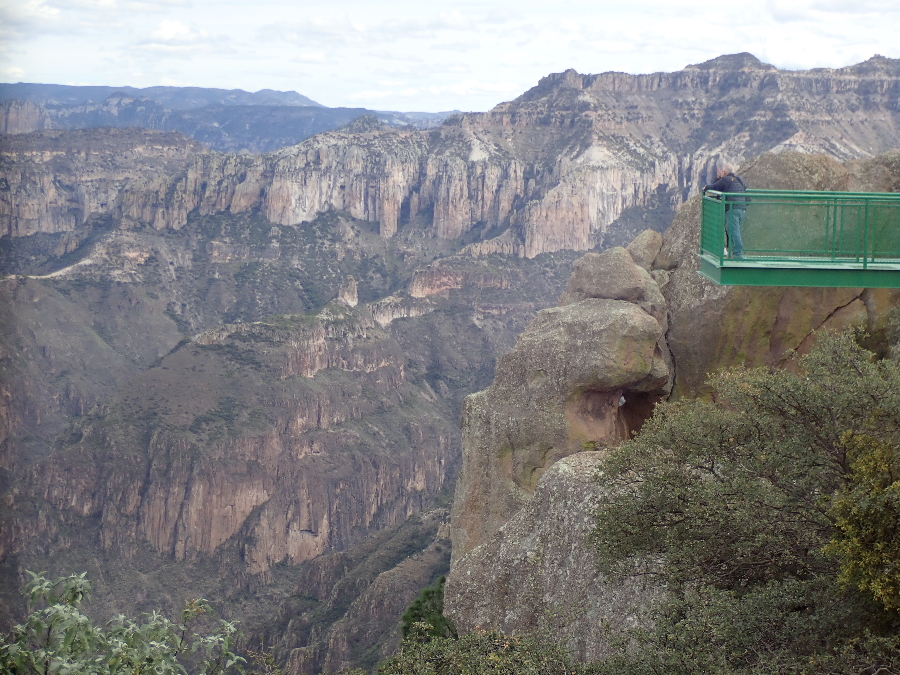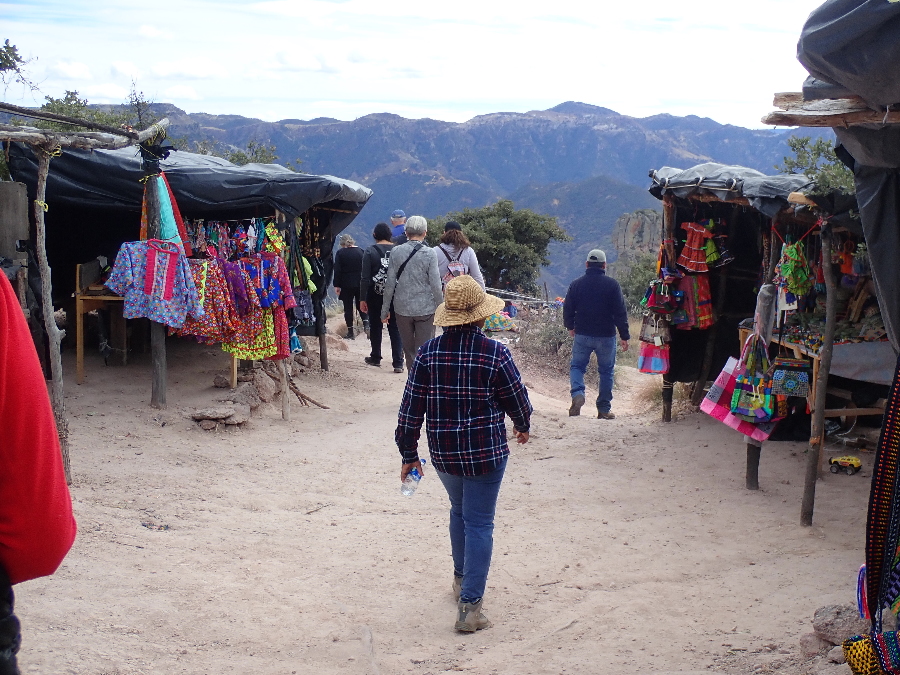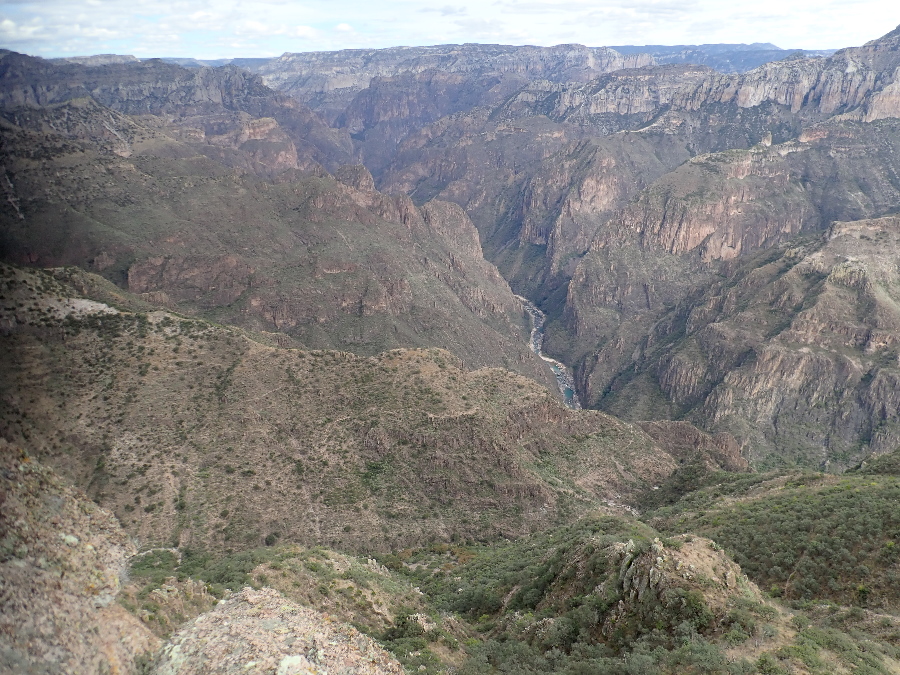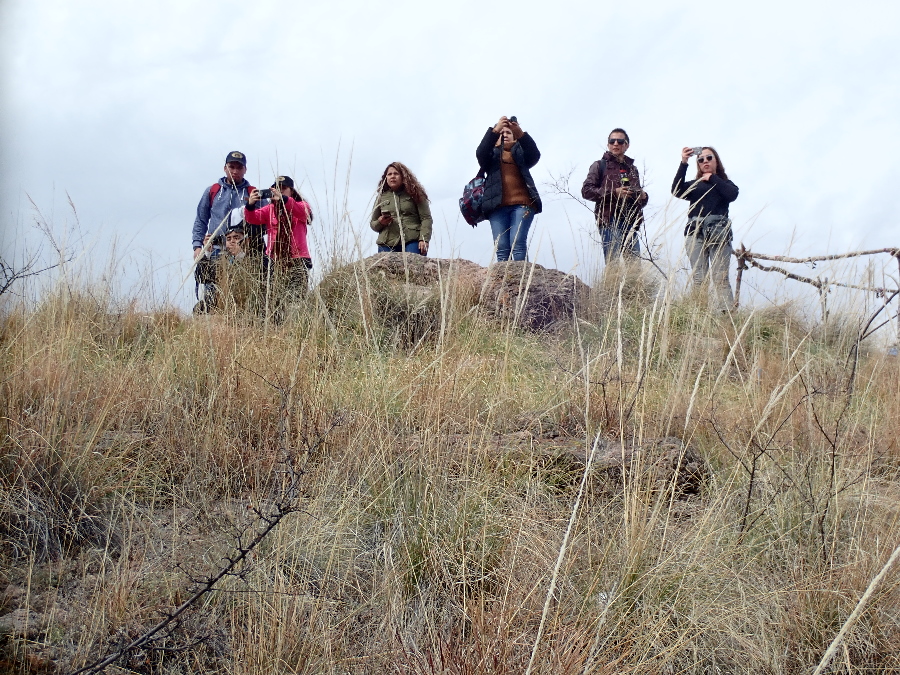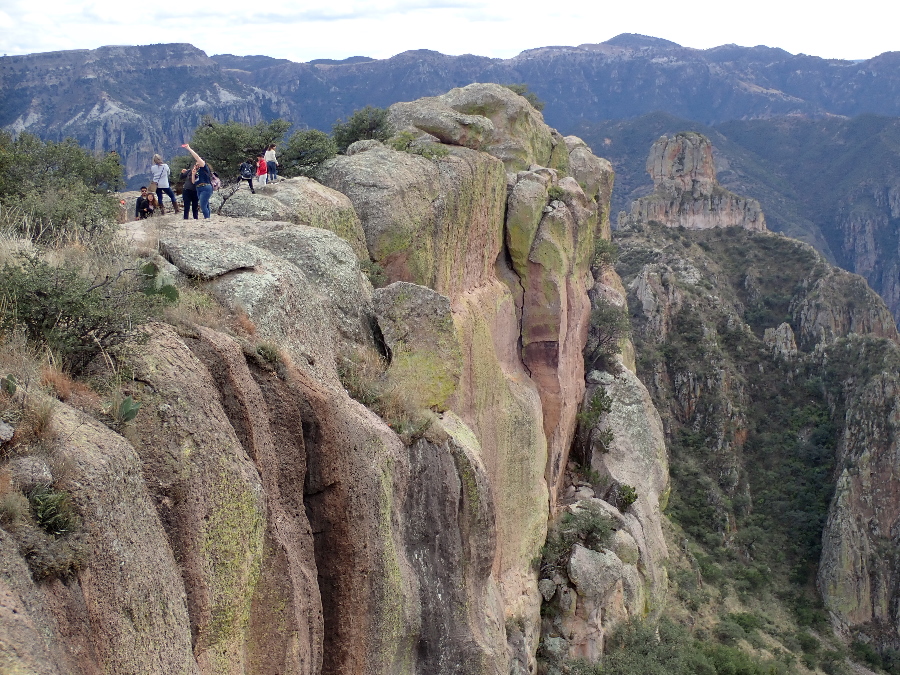 We get our canyon kicks and head on over to our hotel for the night.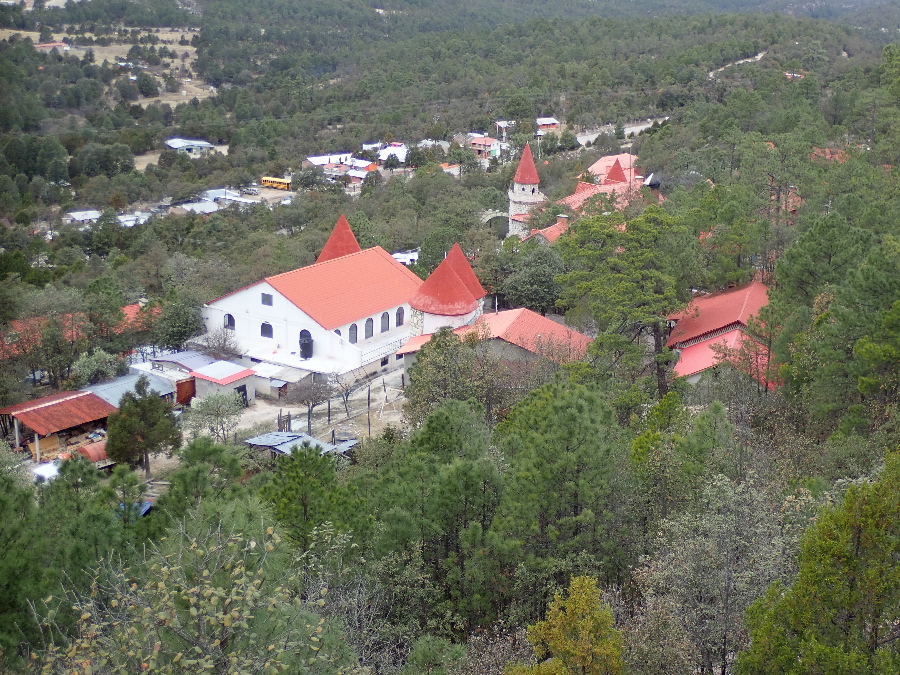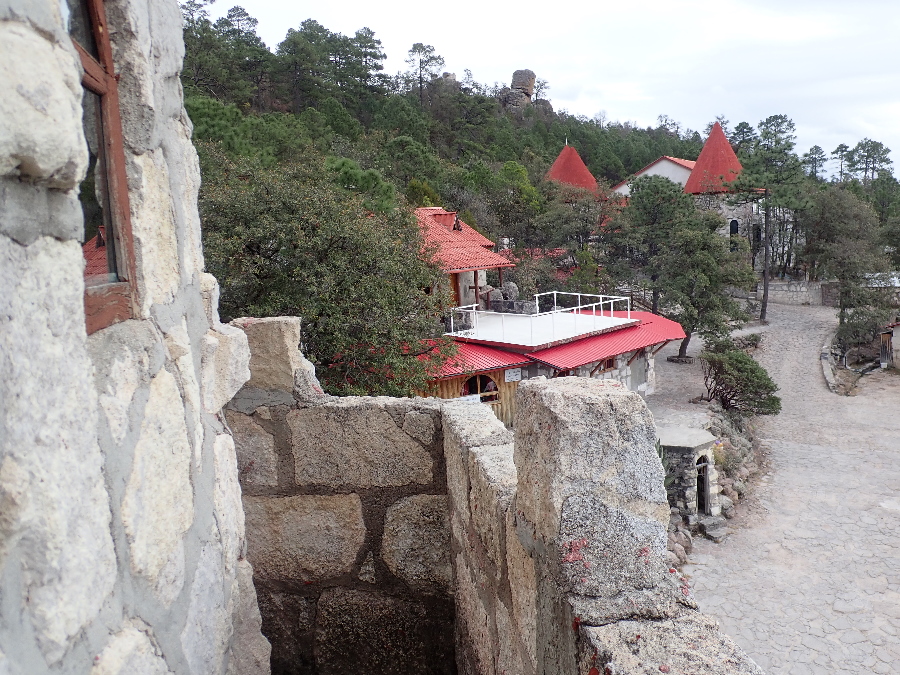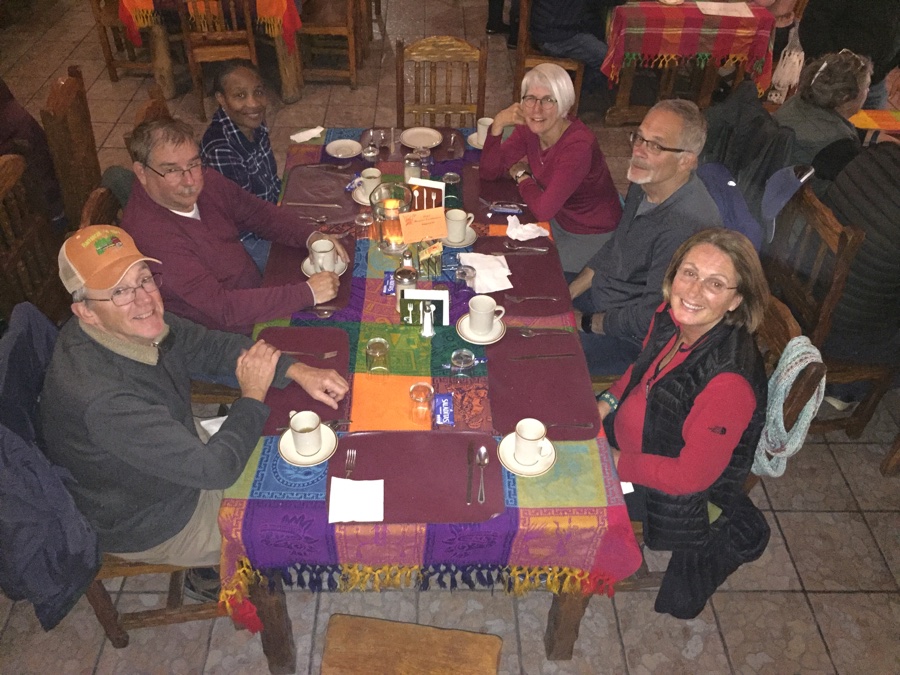 Last day and we had some morning time before catching the train back down to our waiting RV's in El Fuerte. We opted for a hike with our guide Edel and he led us on a loop from the hotel, down along the cliffs below and then back up and around.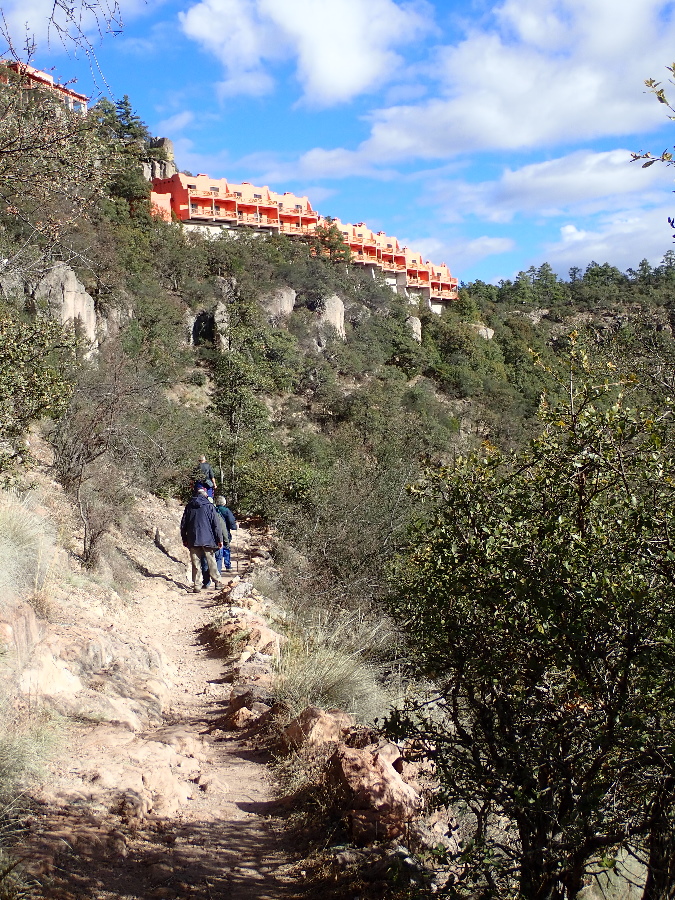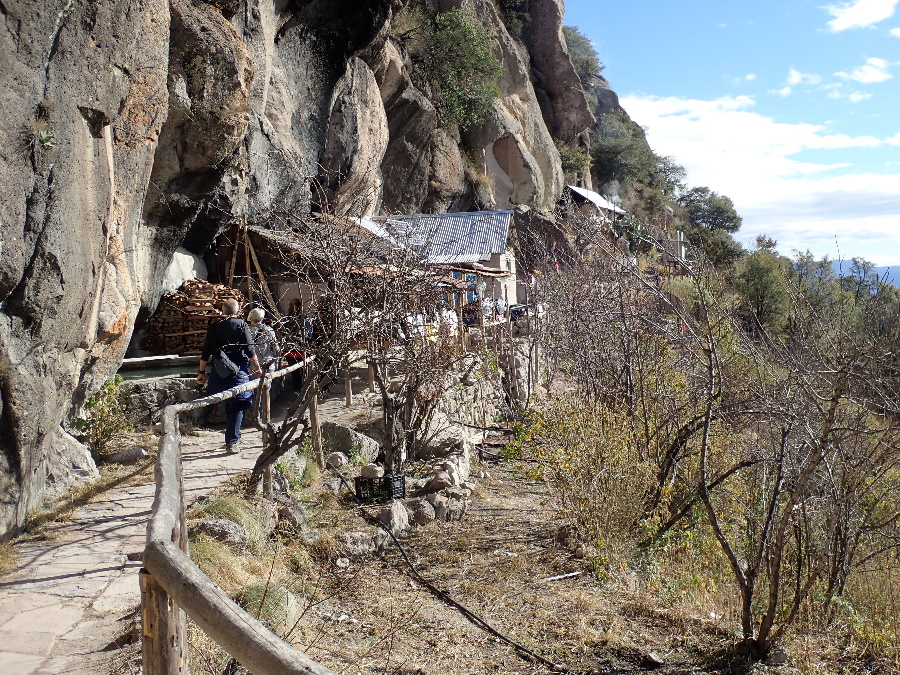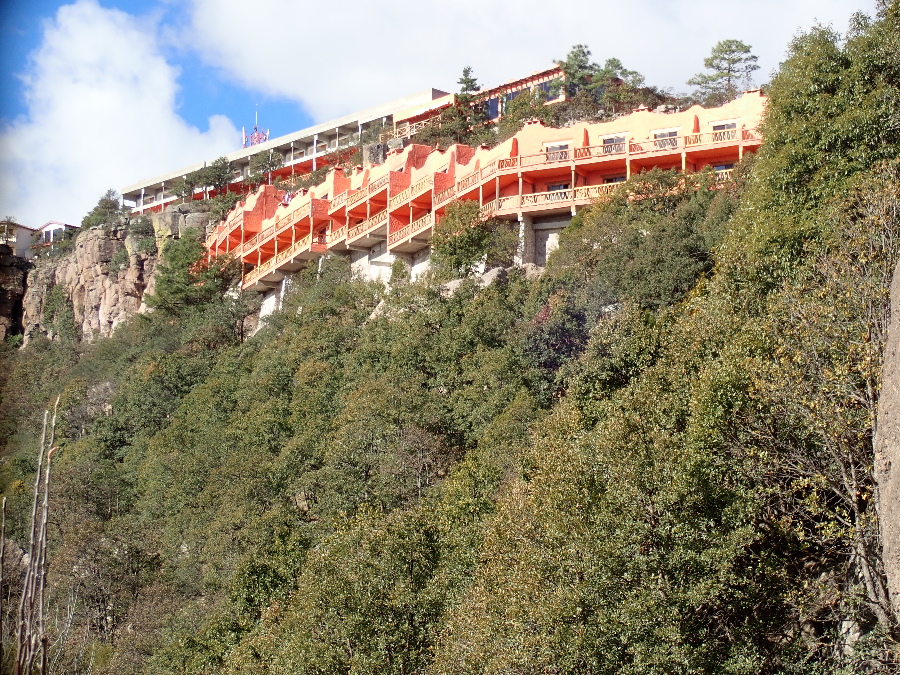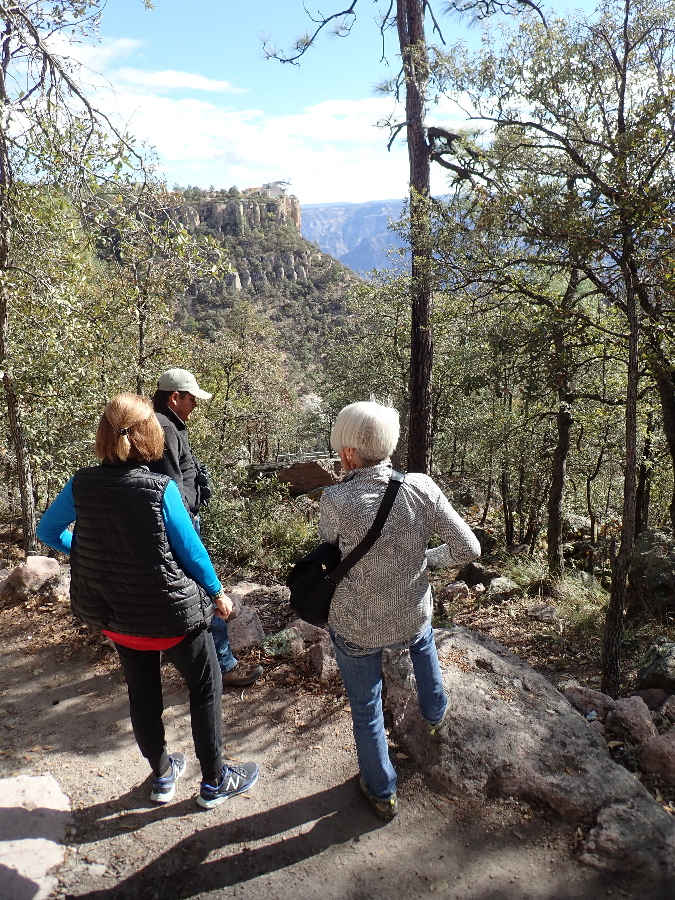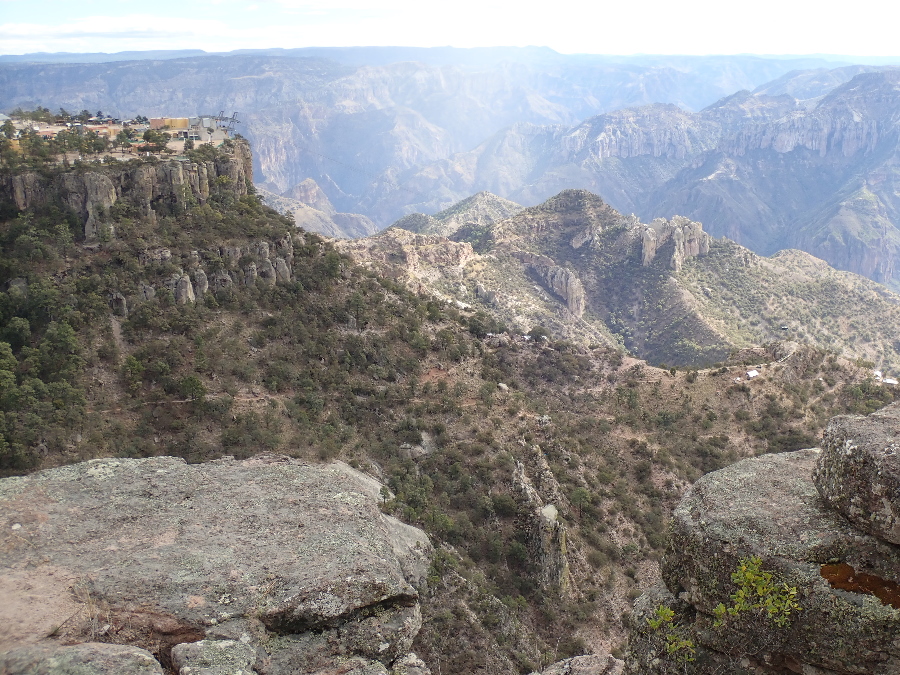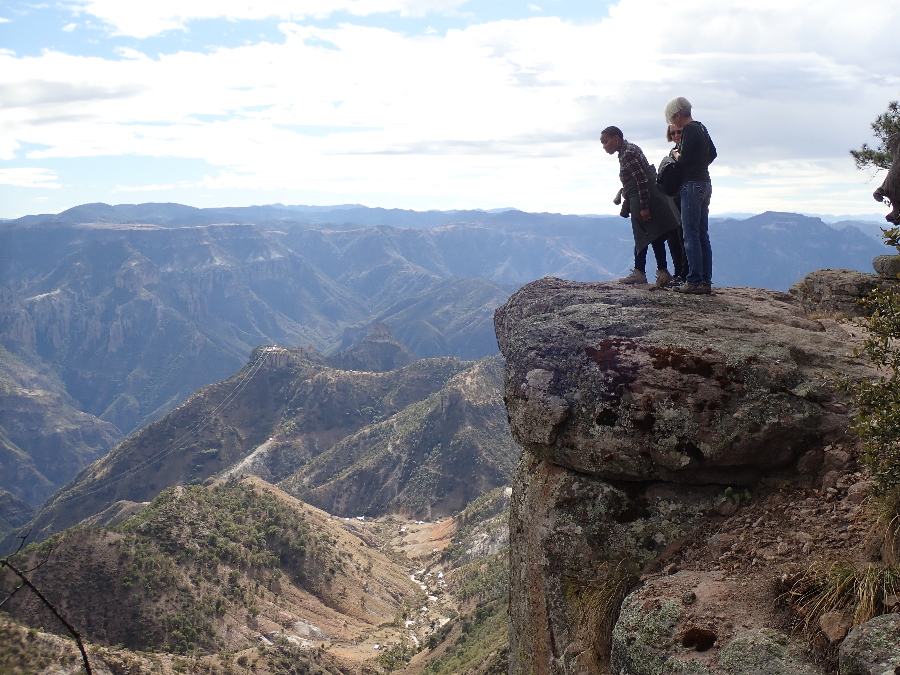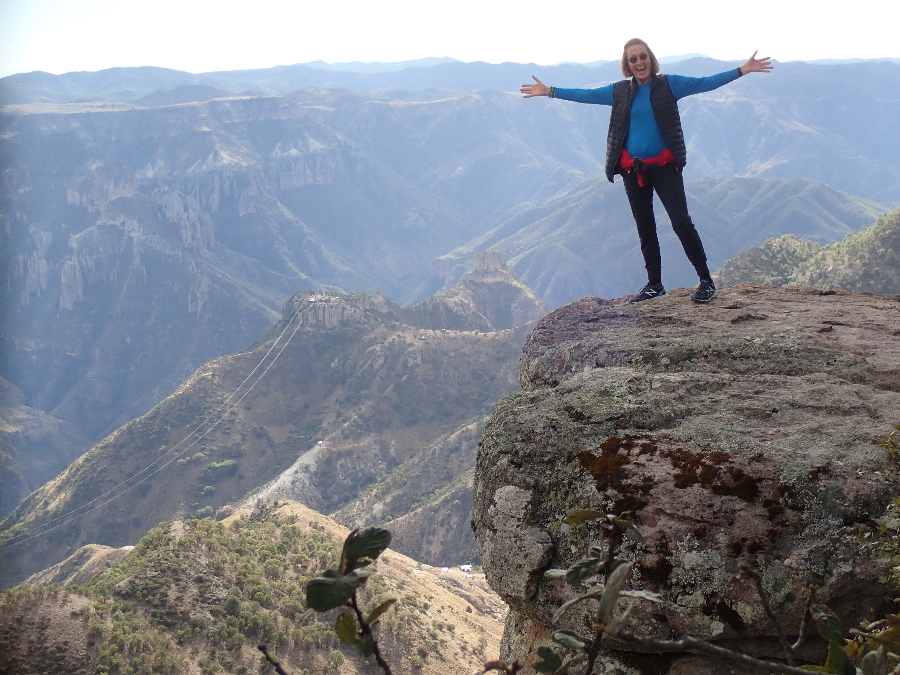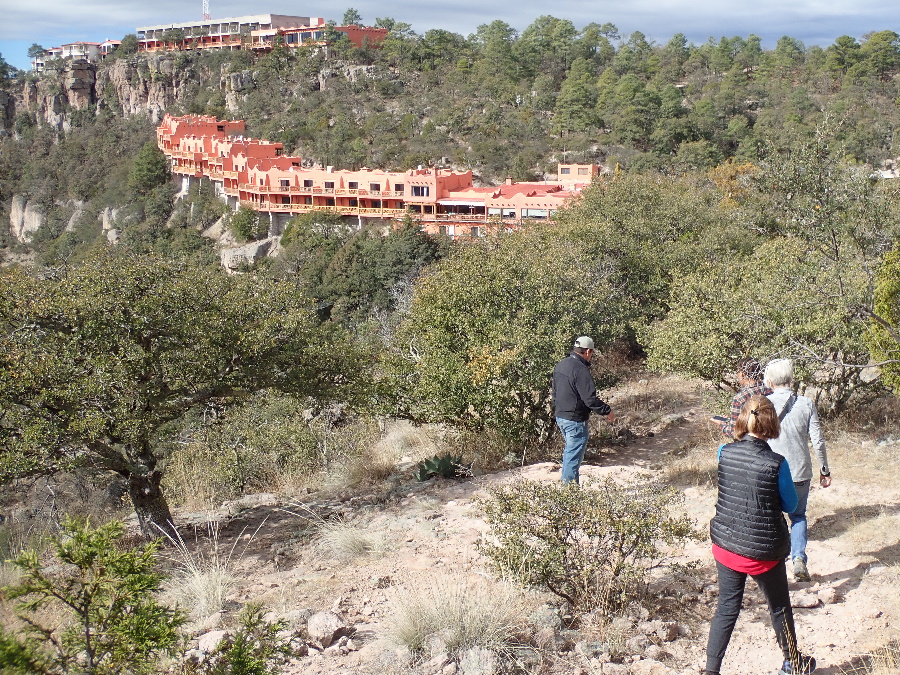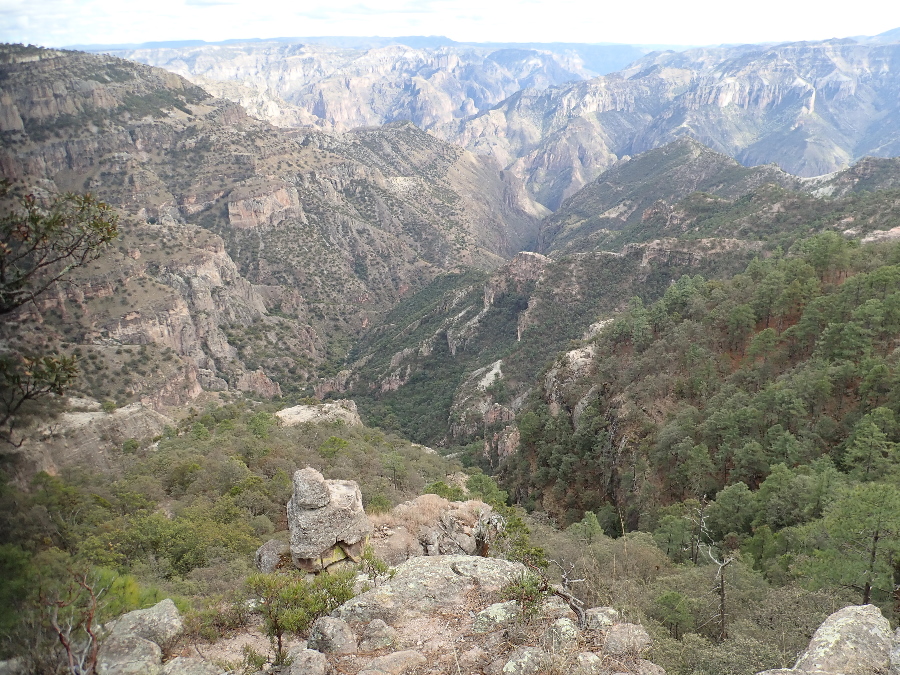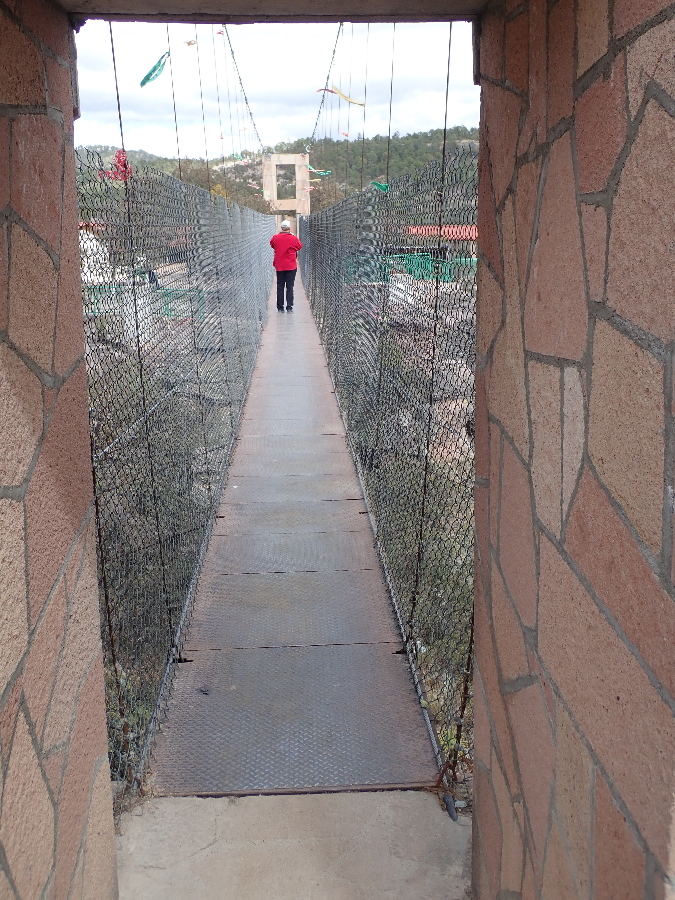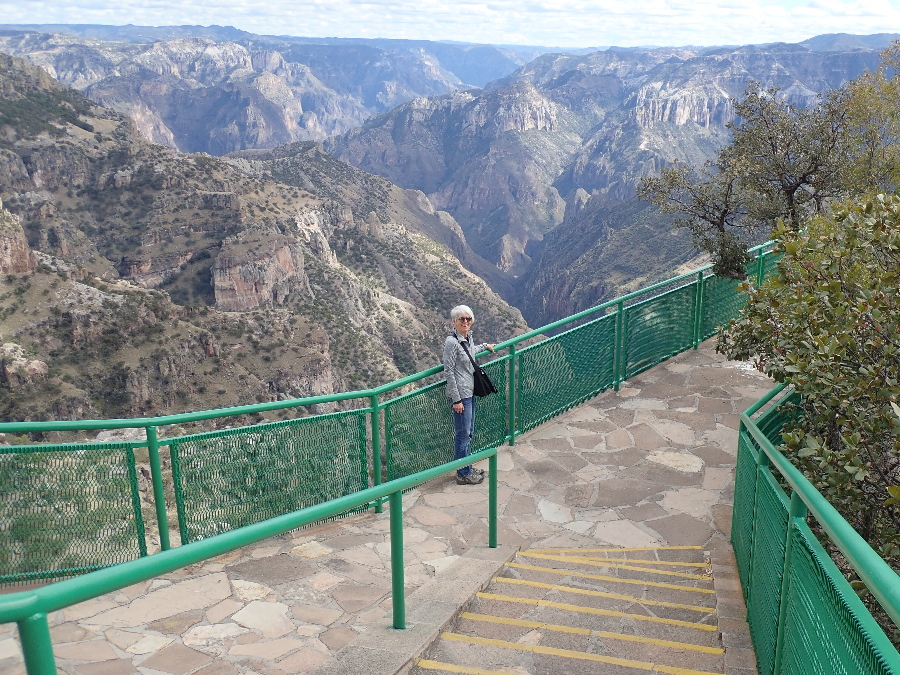 Divisadero station is surrounded with vendors, street food merchants and canyon views. We ask Edel what time the train will arrive. He smiles and indicates the train is never on schedule but he does phone a contact in Creel and gets told when the train leaves there. From this info he knows that it is fairly predictable what time it will arrive in Divisadero and that is how we know when to be at the station for our ride back down.
We savior what is like a pita (tortilla) pocket filled with your choice of filling from the array of pots over the barbecue like stove. Authentic tastiness!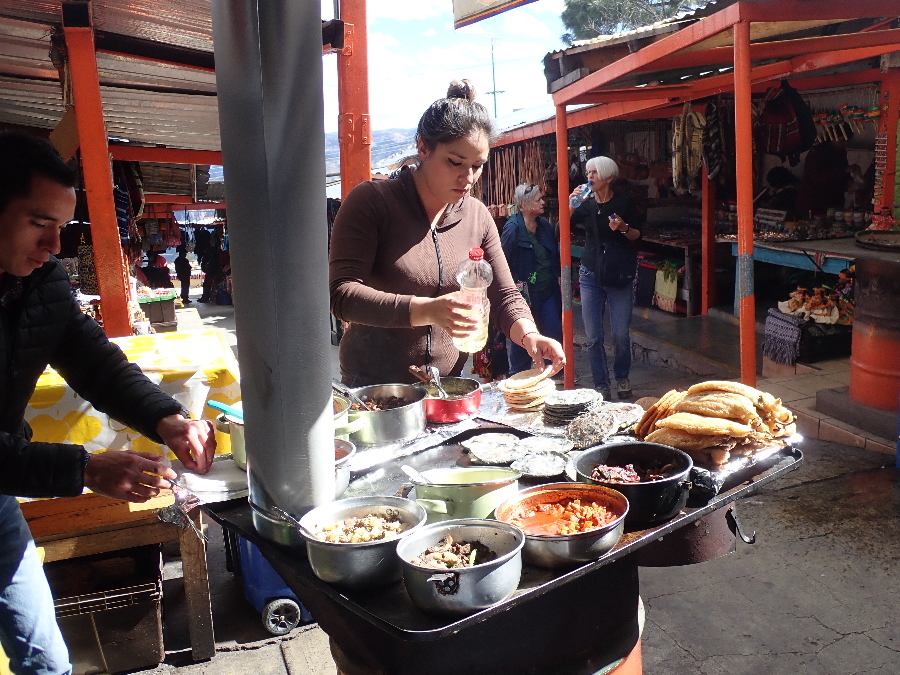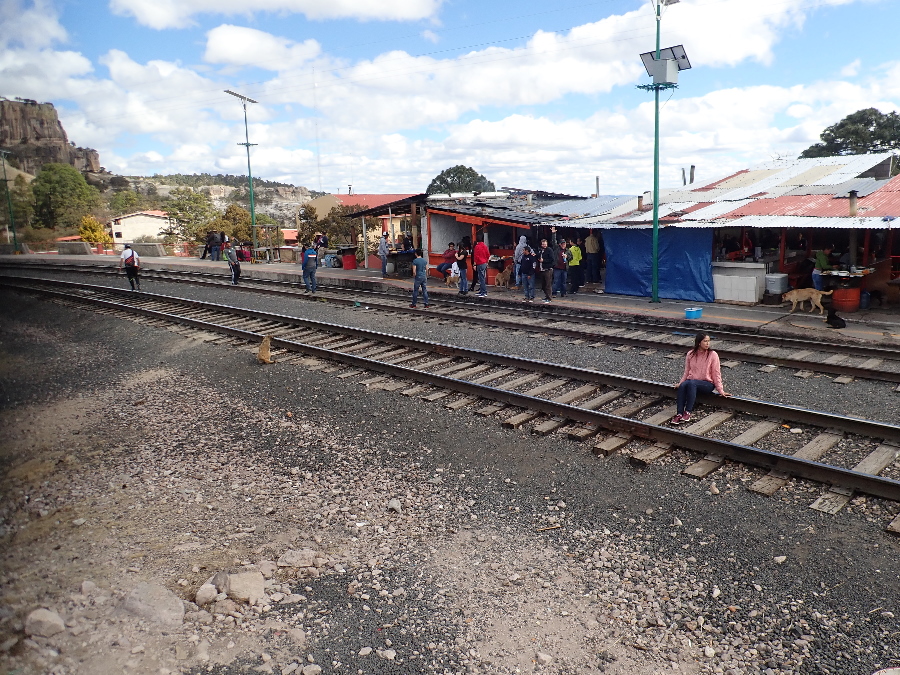 Footnote. Today is the 20th and tomorrow we will cross the border into Arizona at Lukeville. Blog is on Mexican time and will added to in a while.