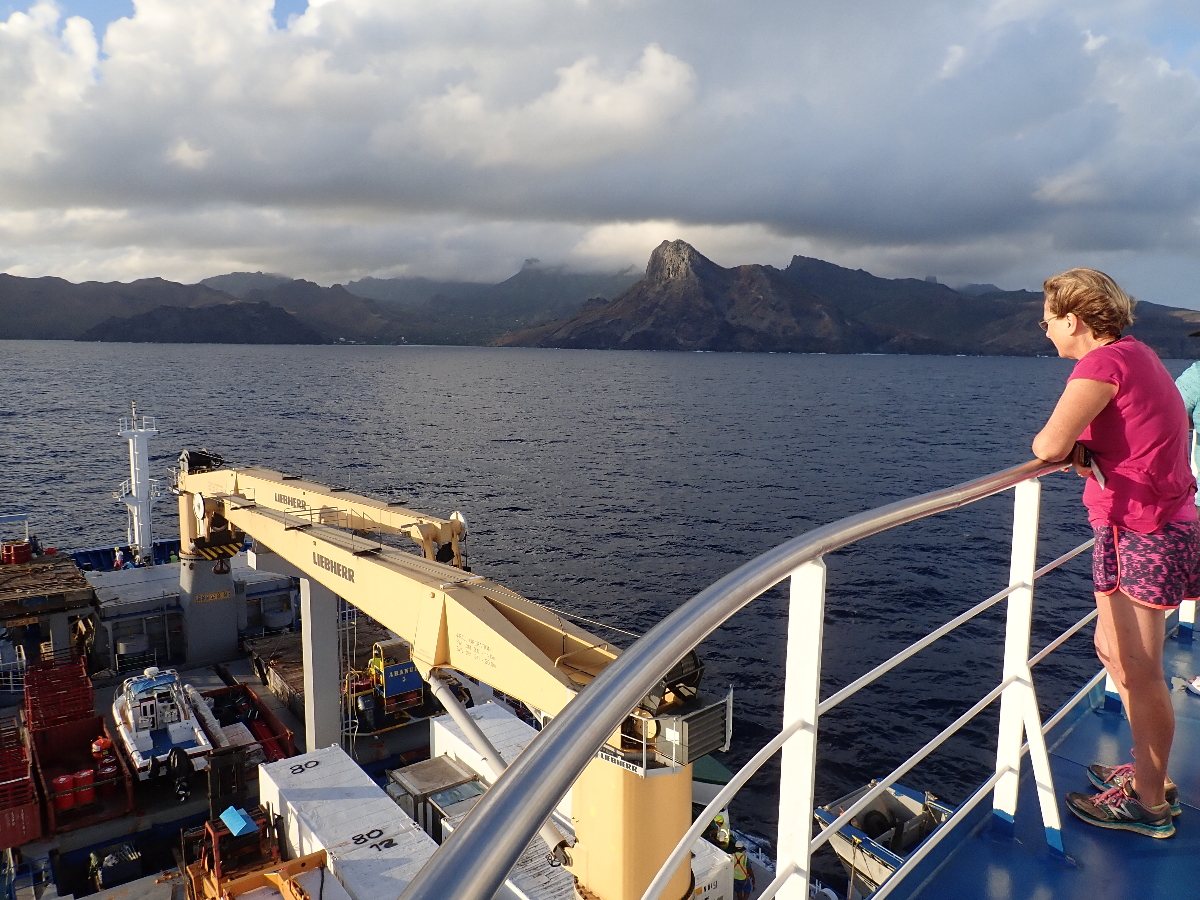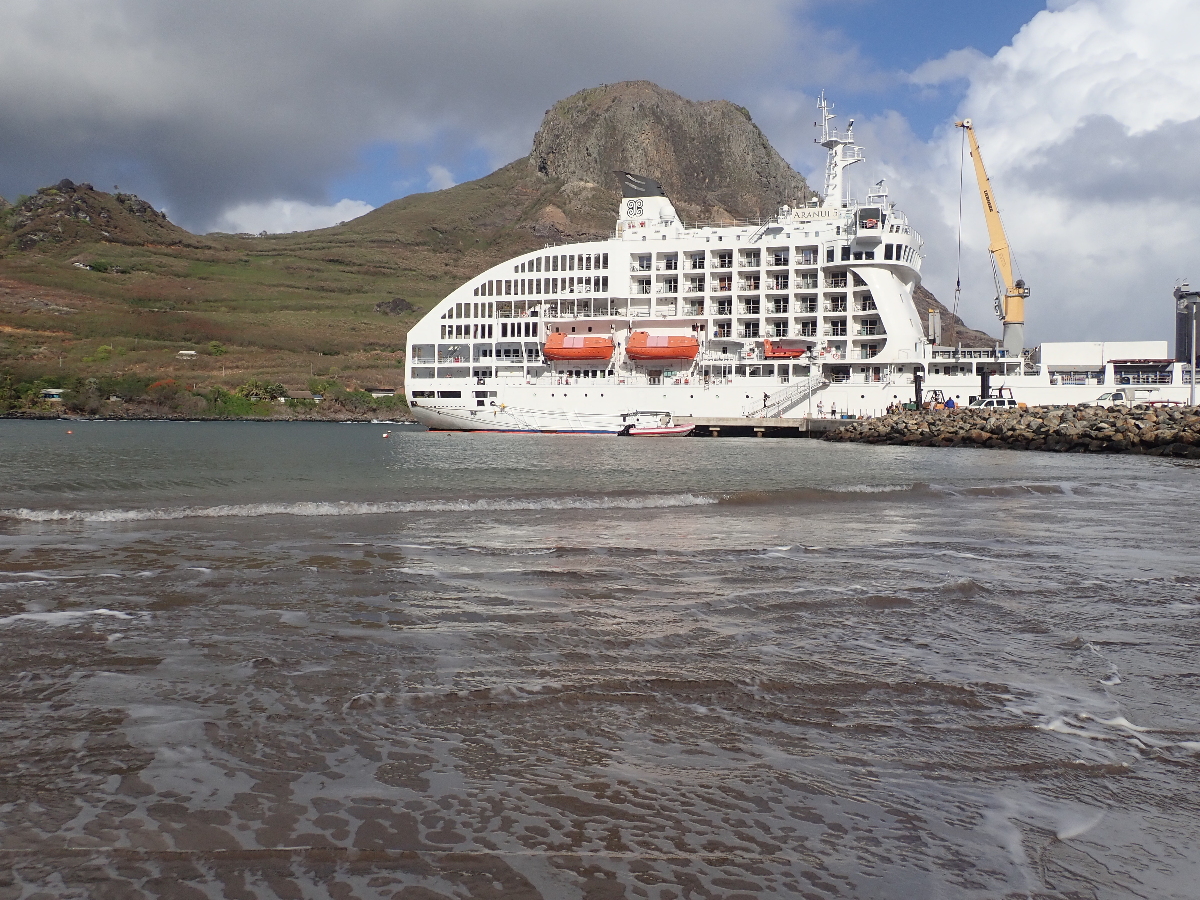 We docked at a small quay right on the beach which afforded some good swimming. A hike was advertised and plenty of passengers jumped at the opportunity for some additional exercise. The hike was up a dirt road to a cross overlooking the bay. Dark clouds shielded the sun and on the way down it started to rain, not hard, just a soft get wet rain. We didn't bother with any sort of protection knowing that the sun would come out and dry us off.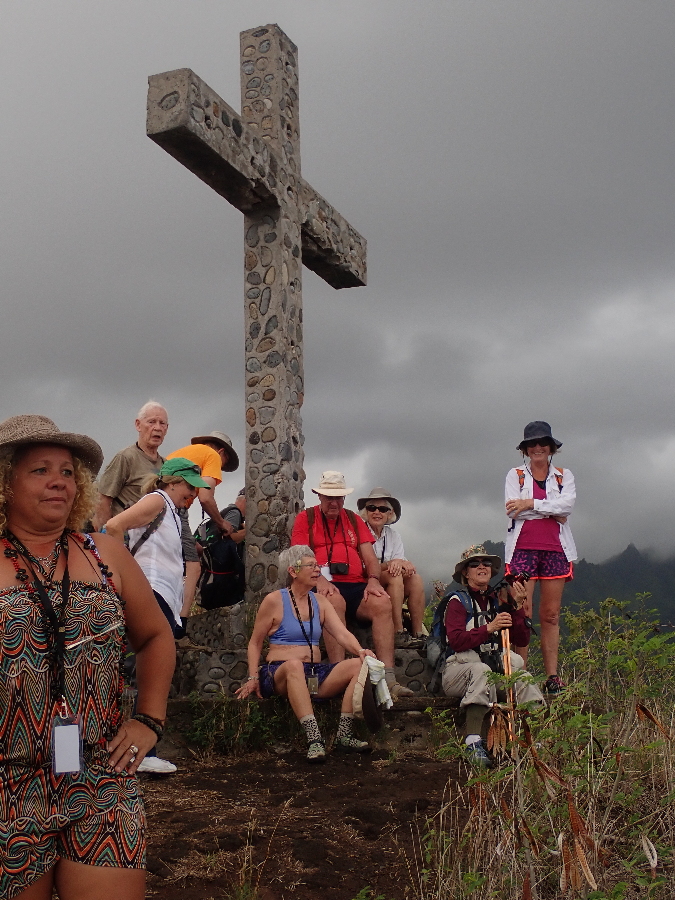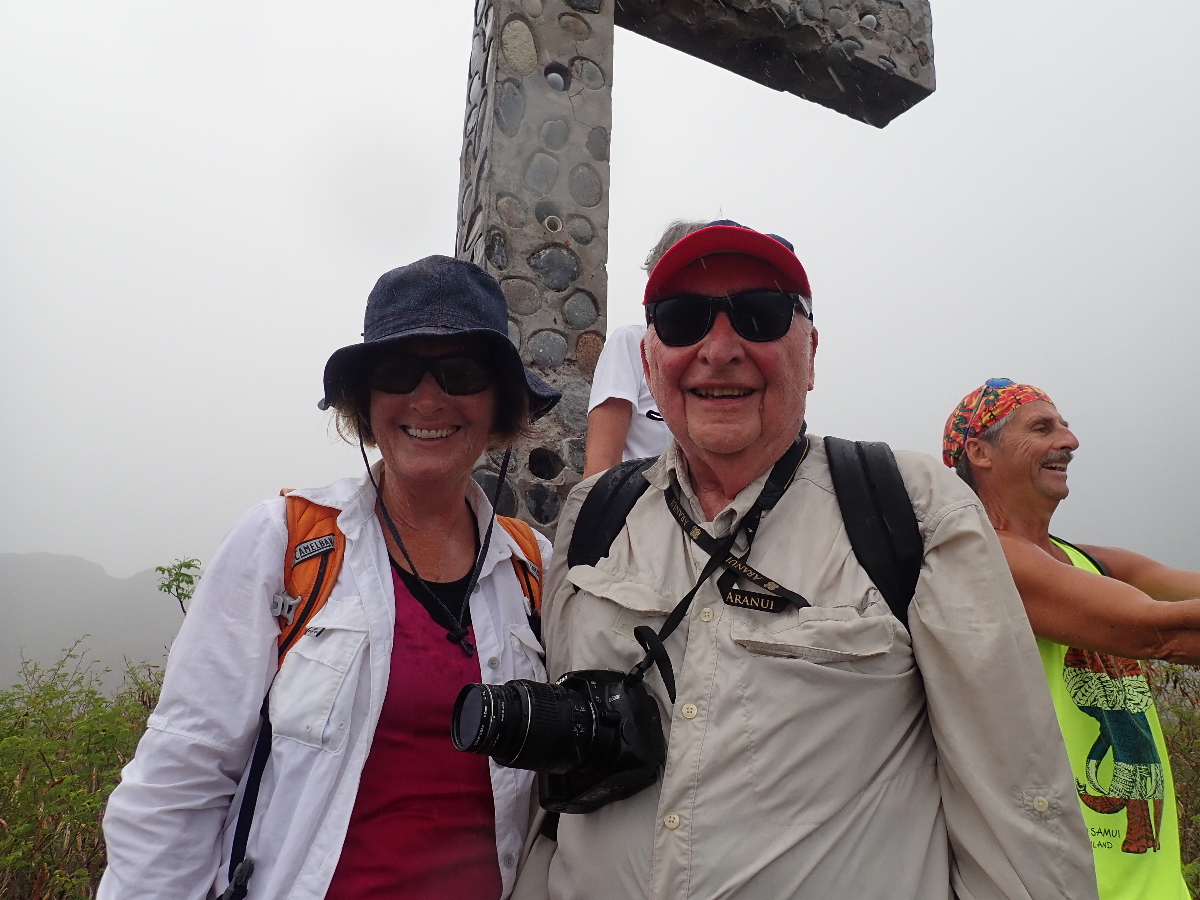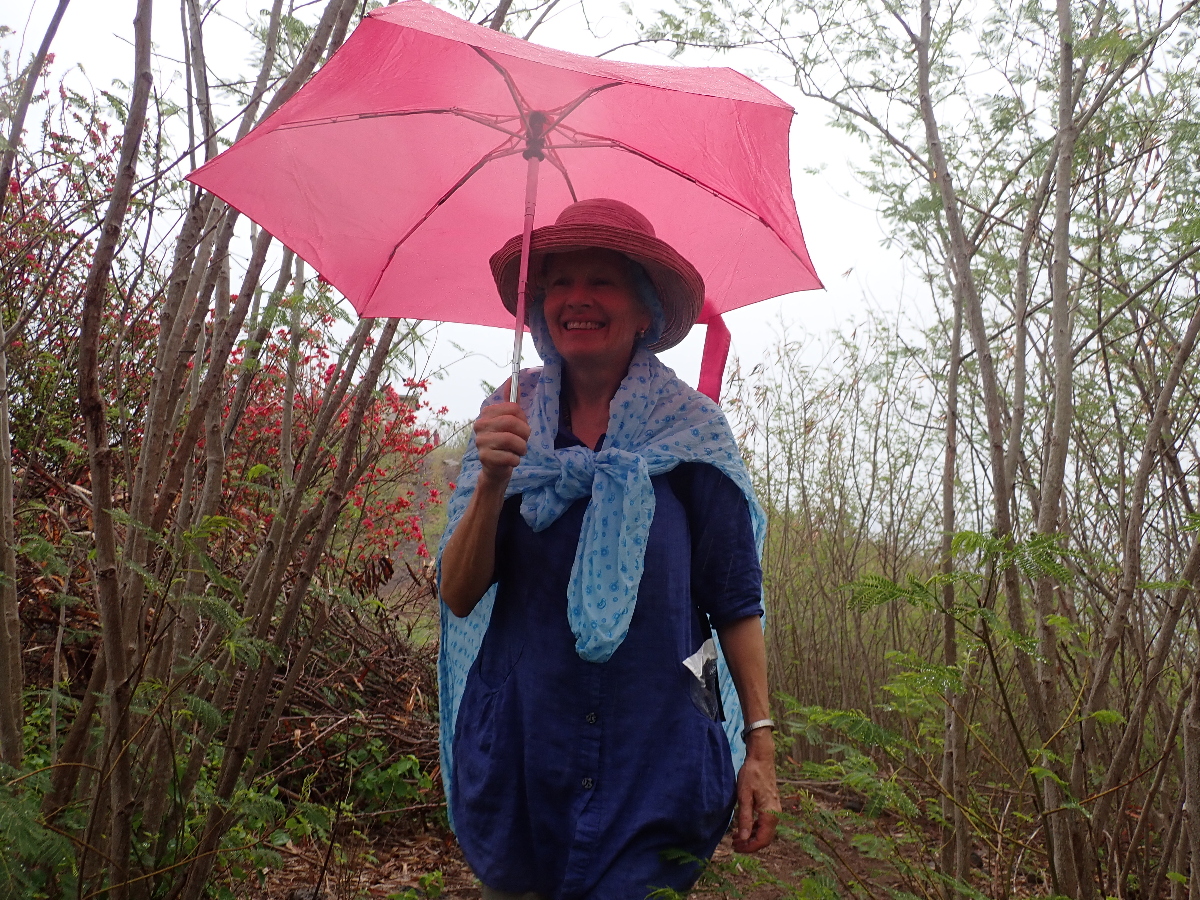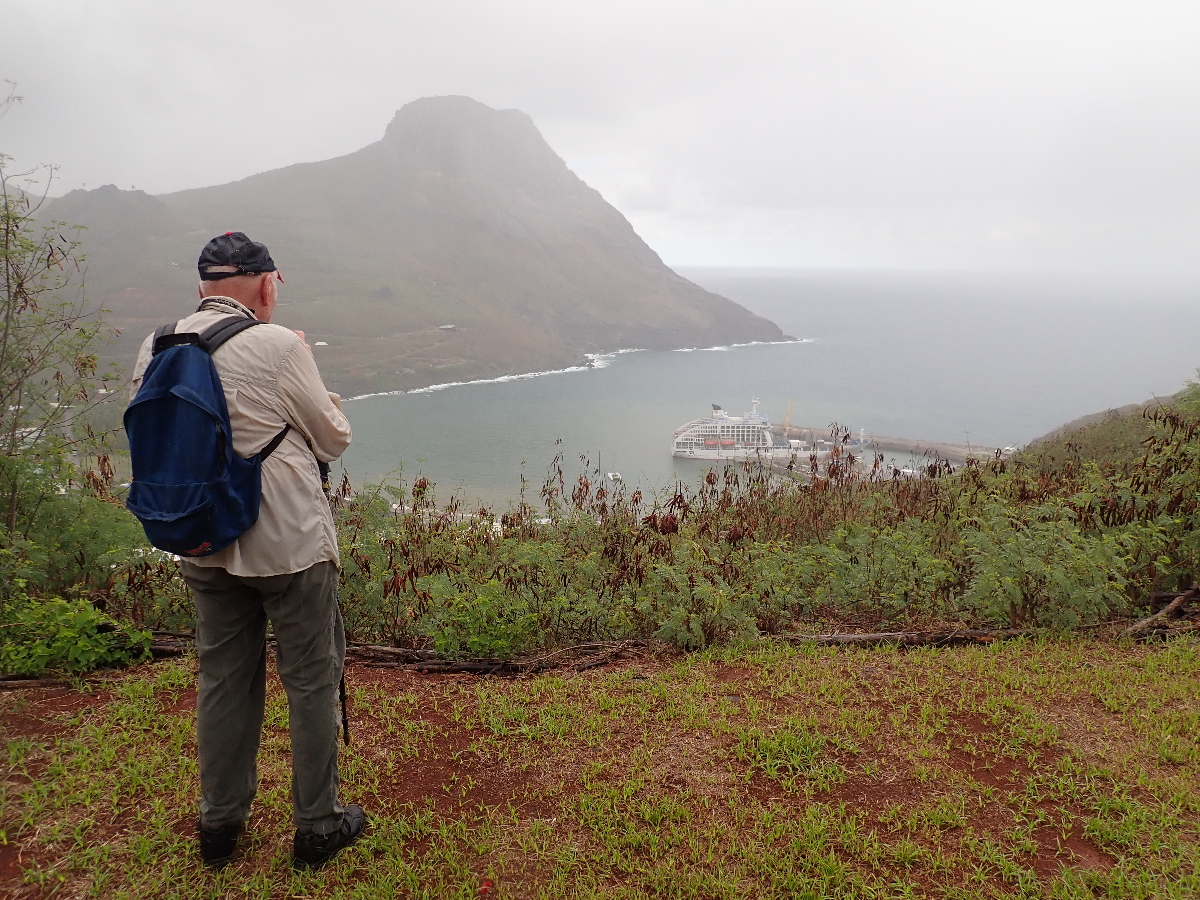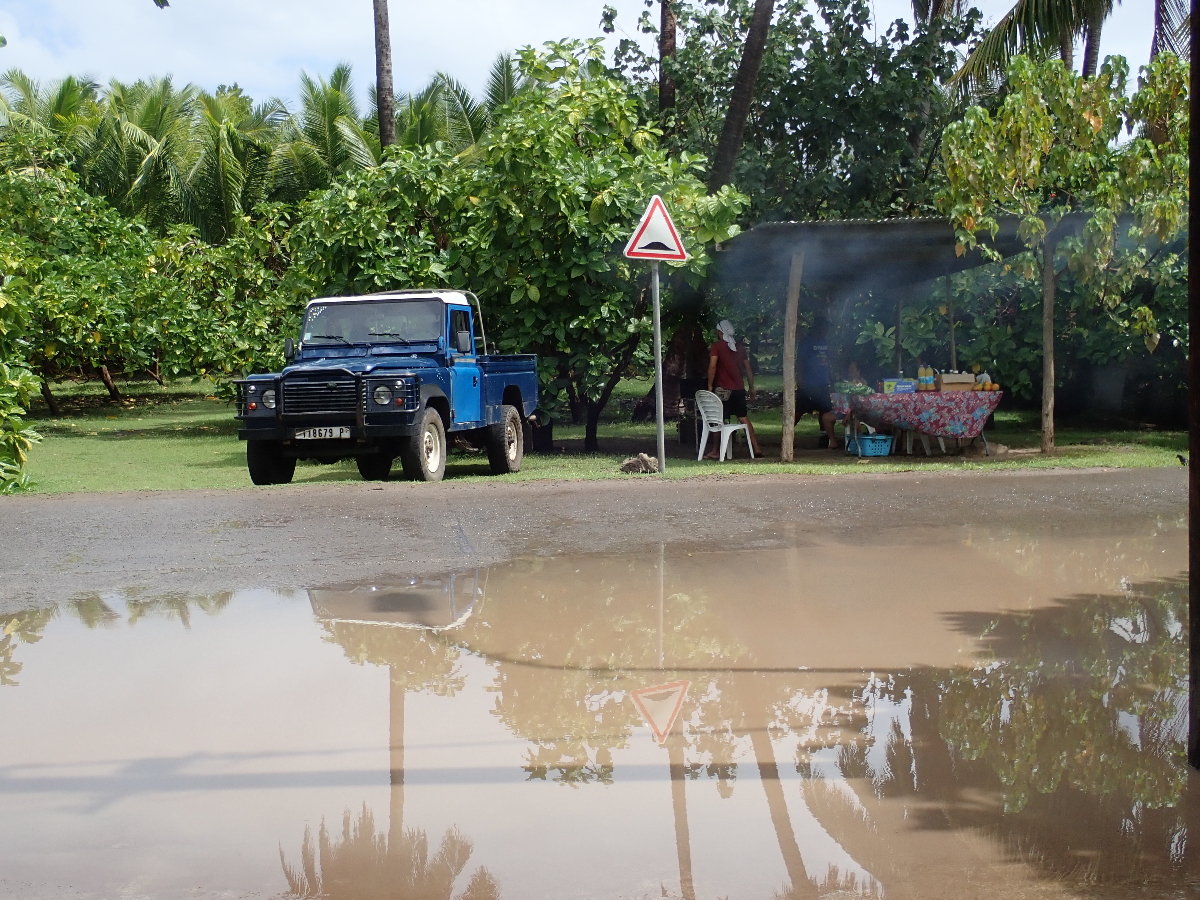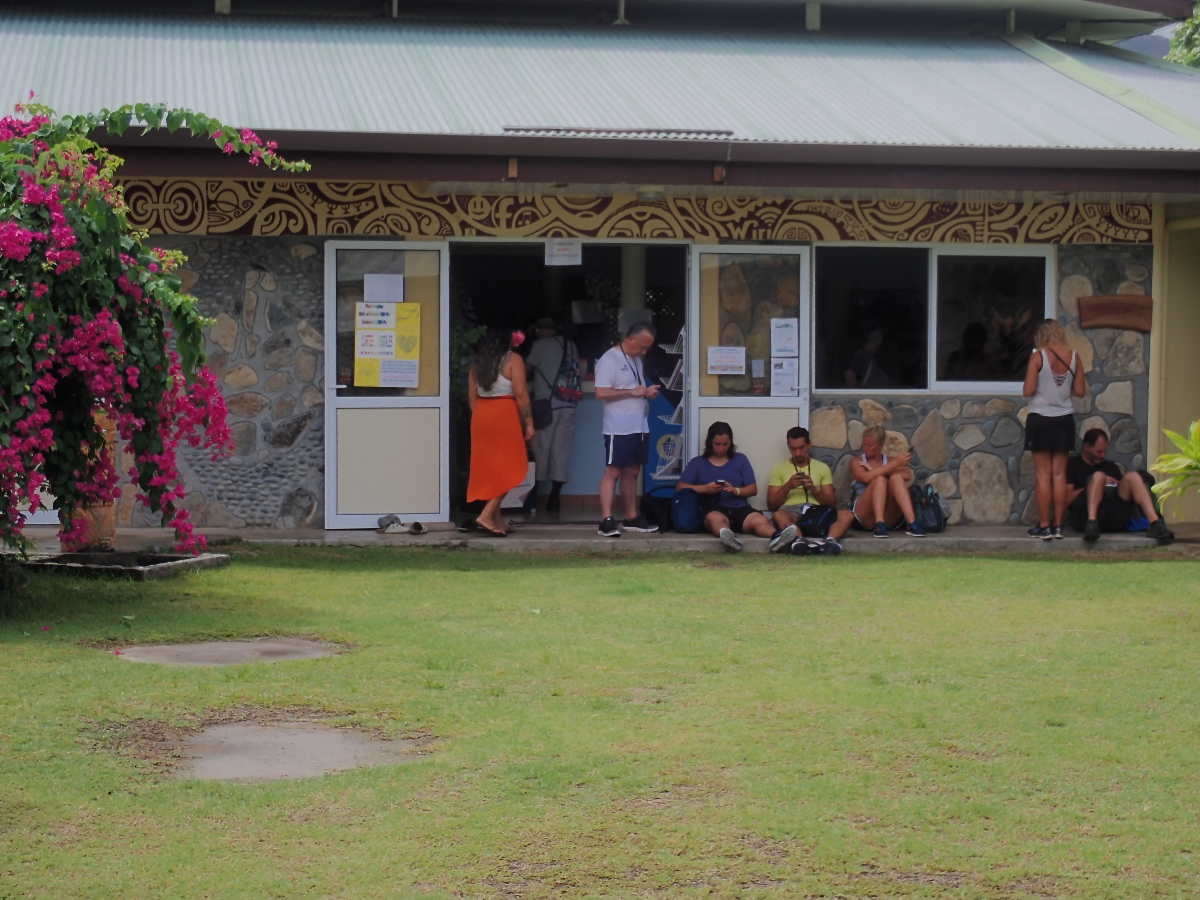 We had lunch at a local restaurant and then explored some of the quiet surrounding streets which were plentiful with fruit and flower trees.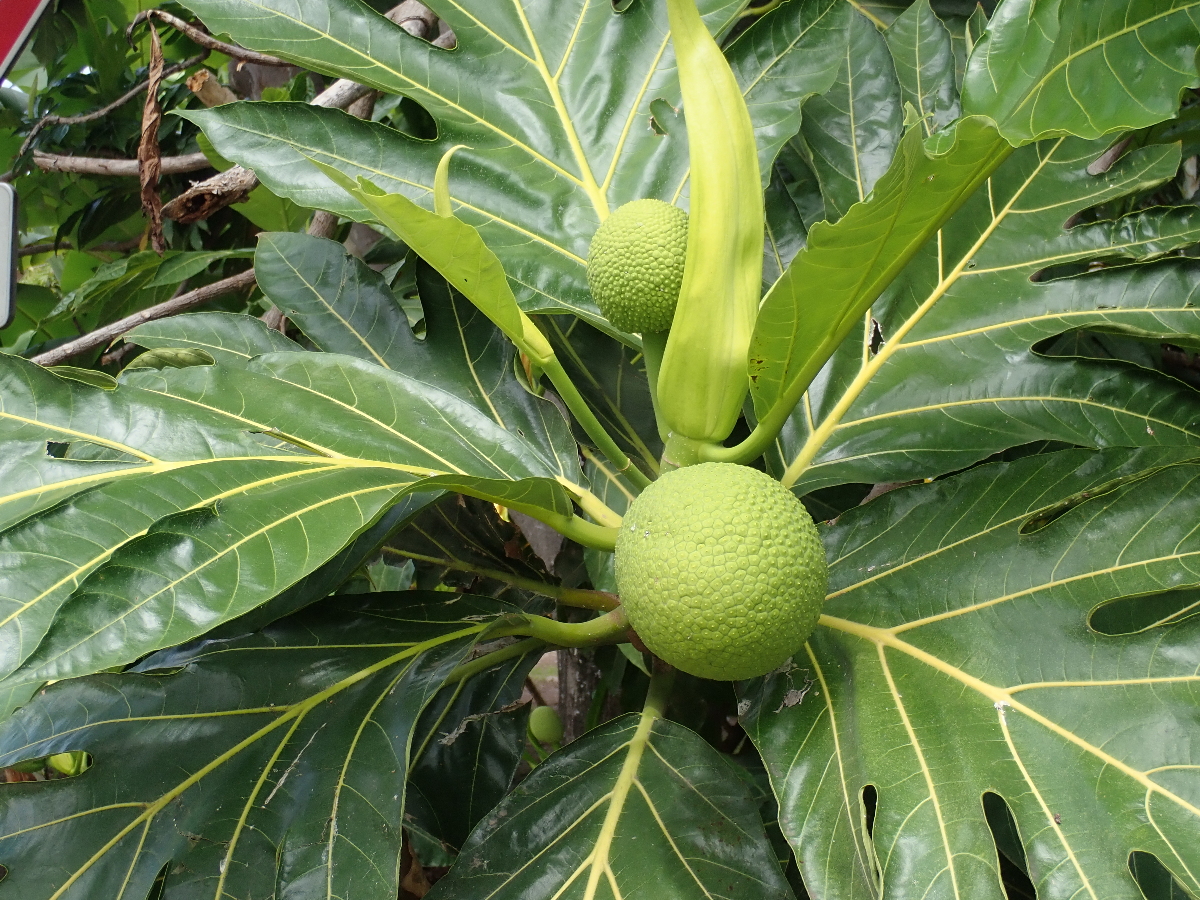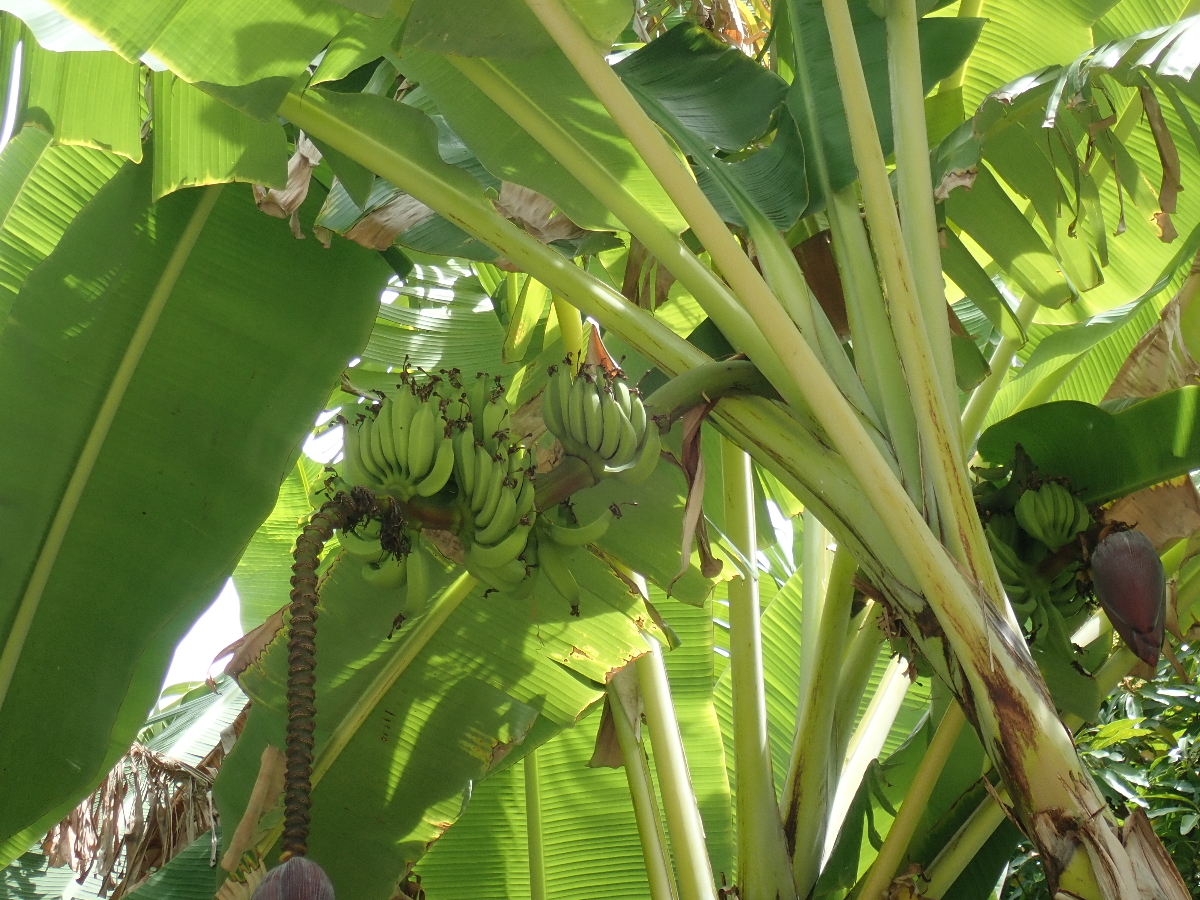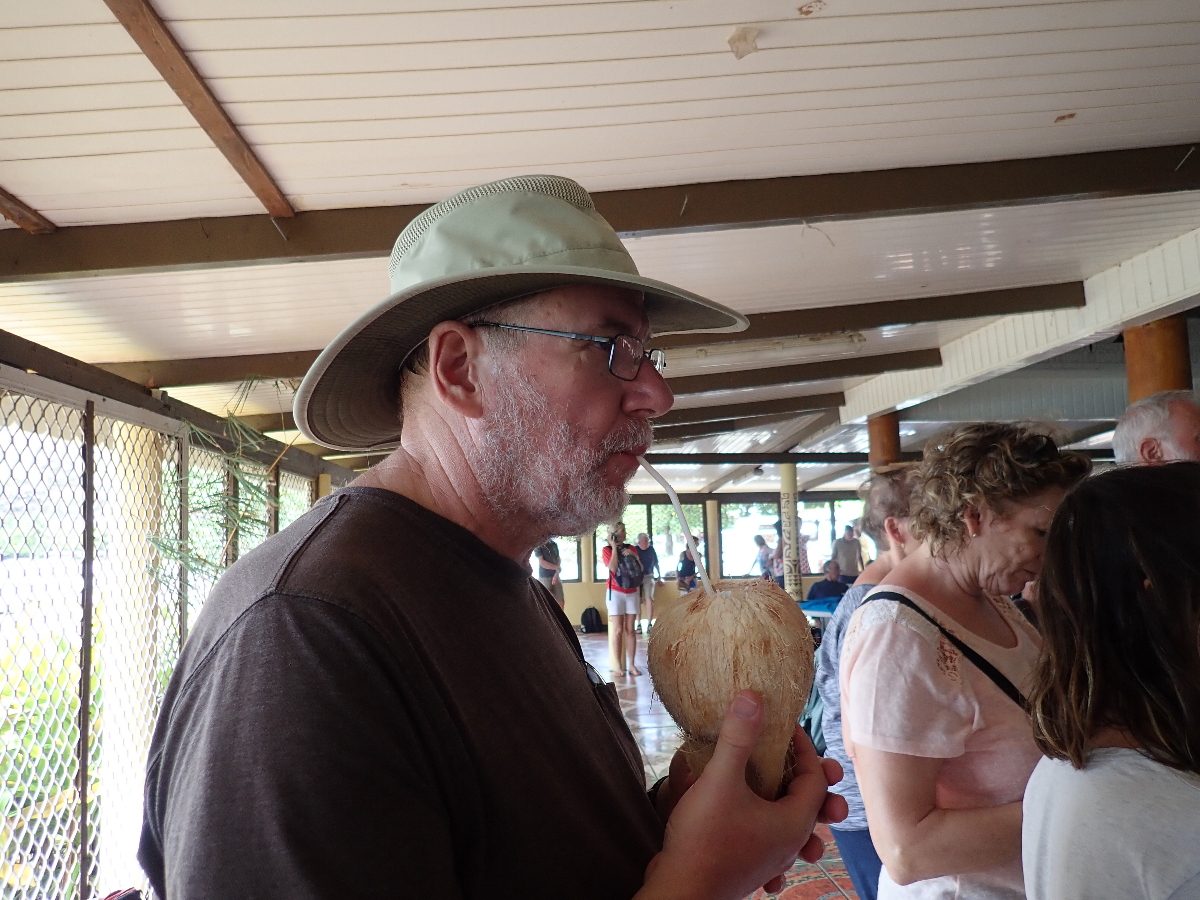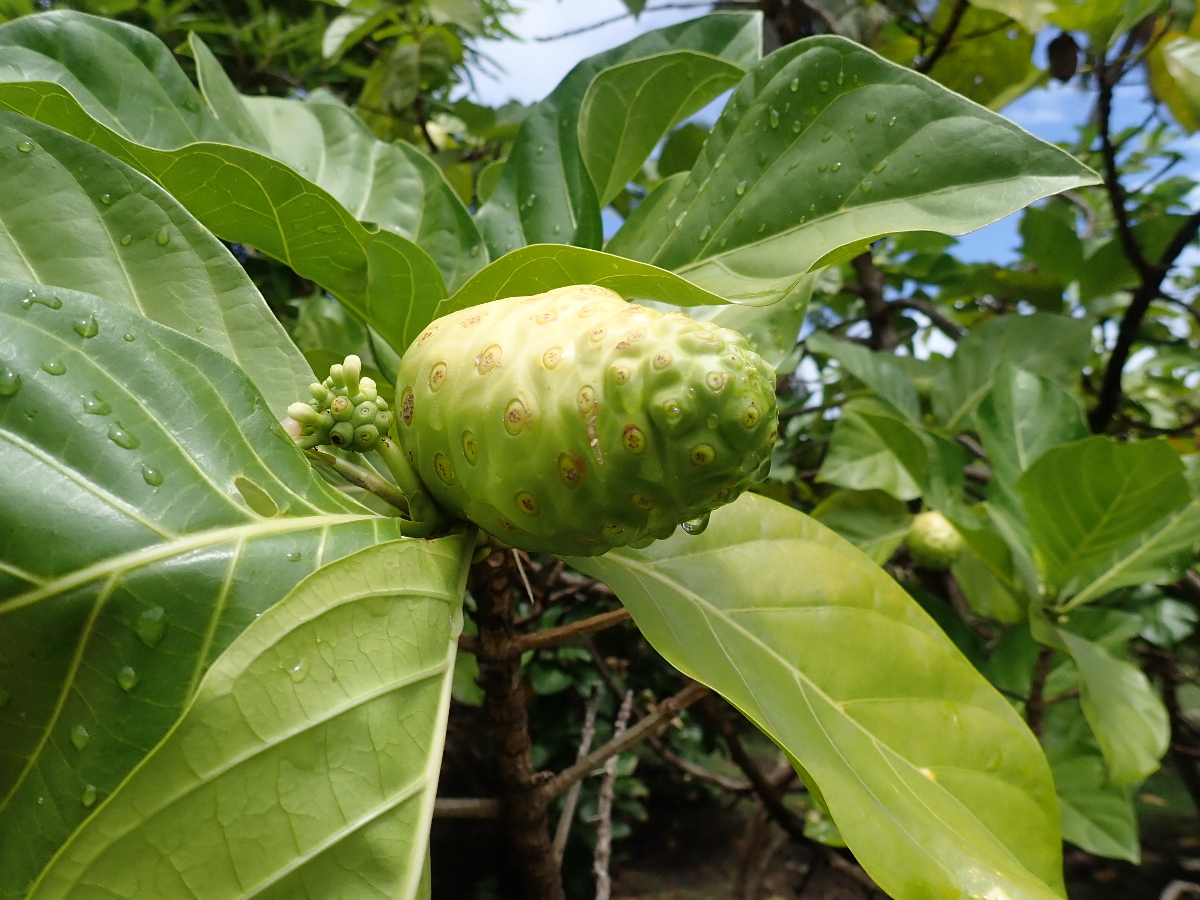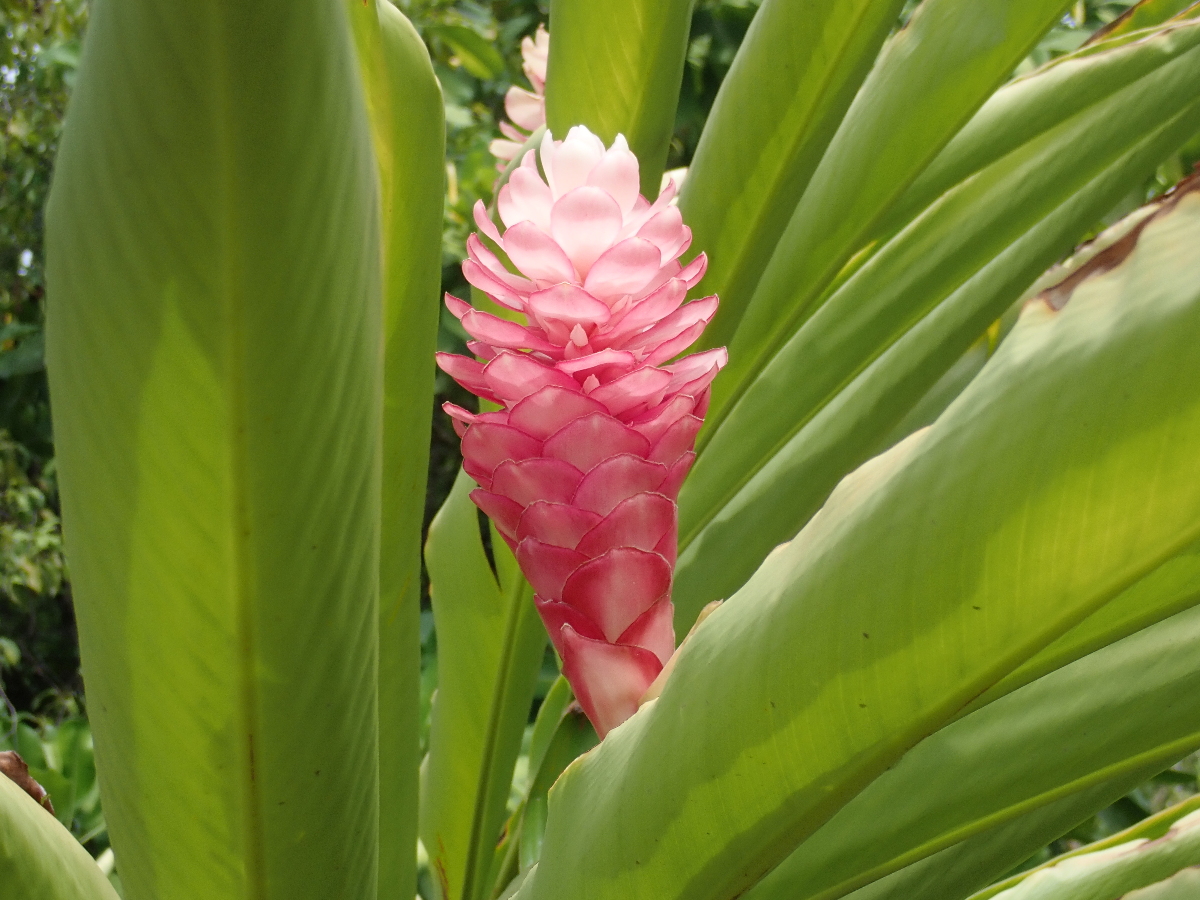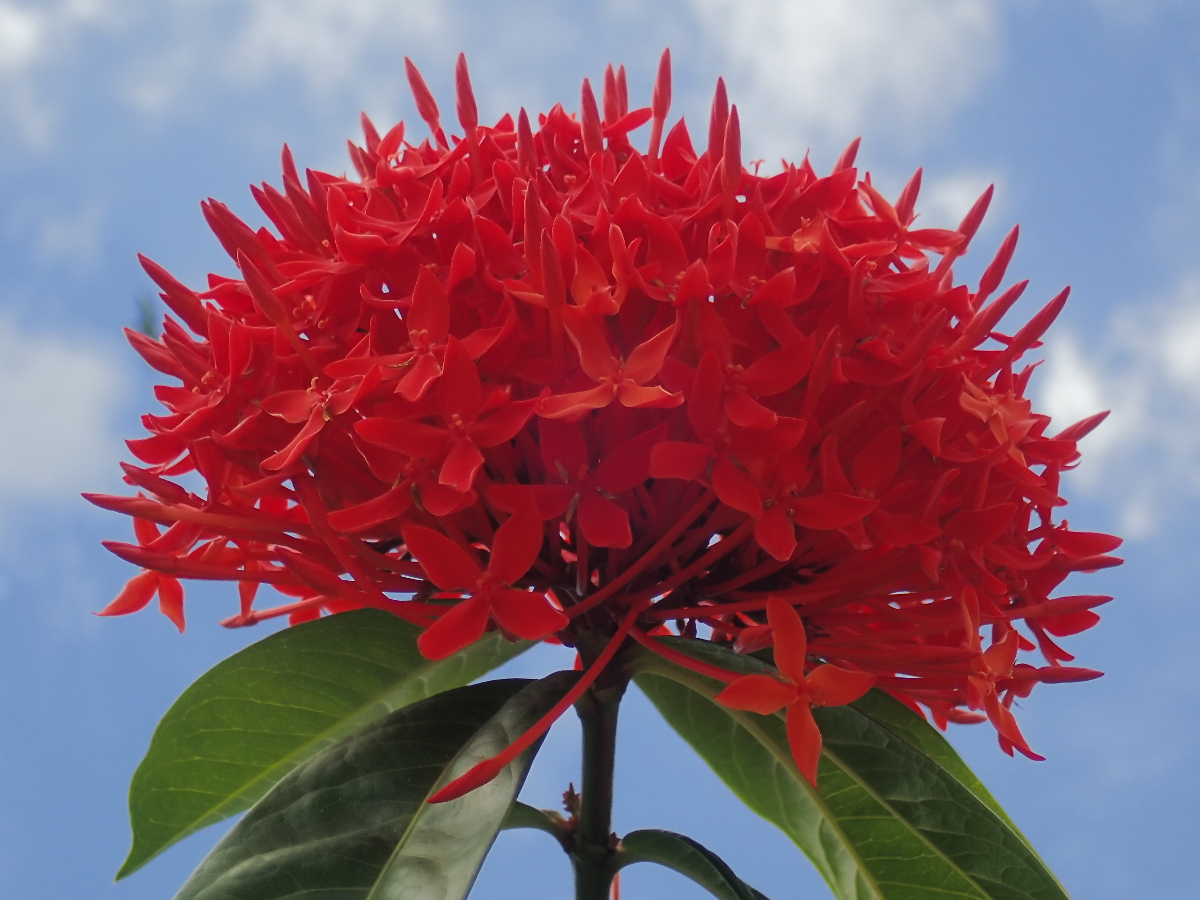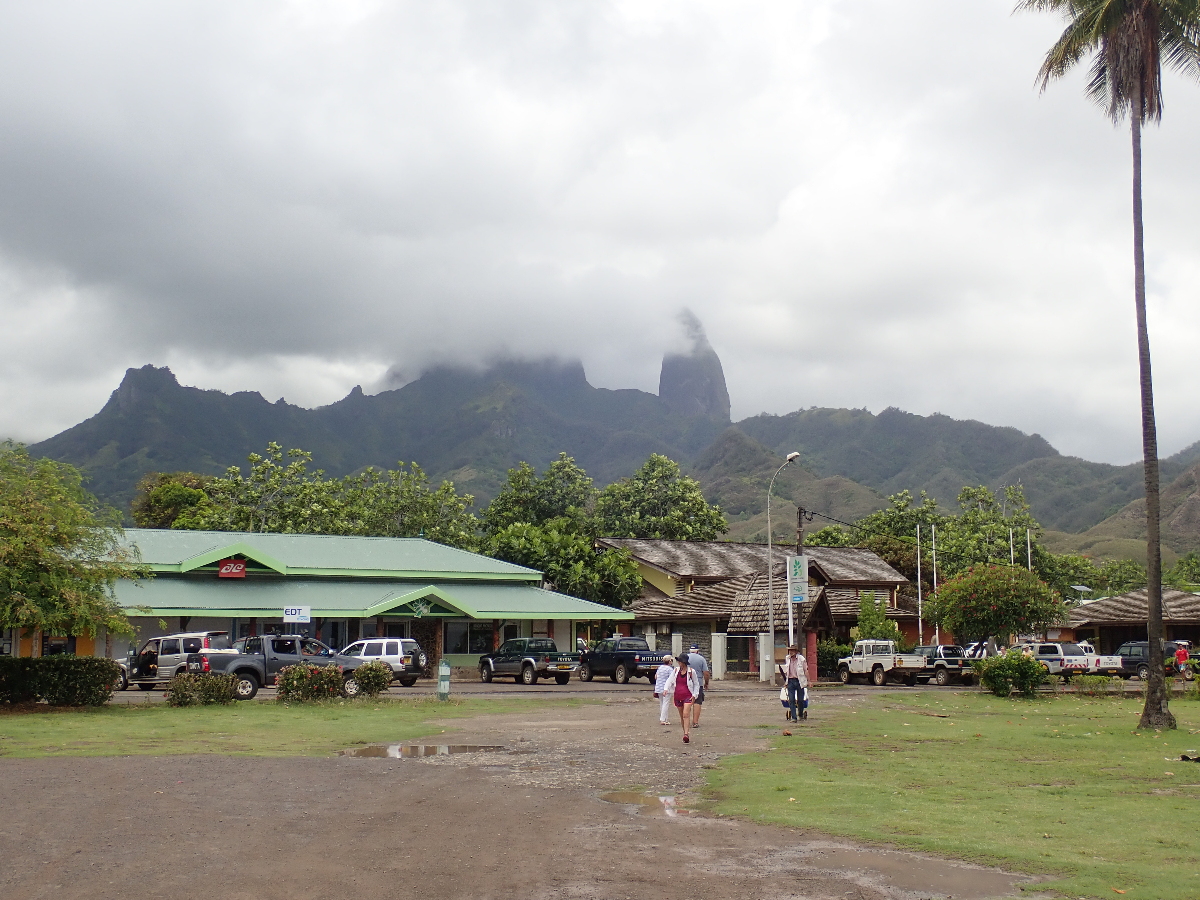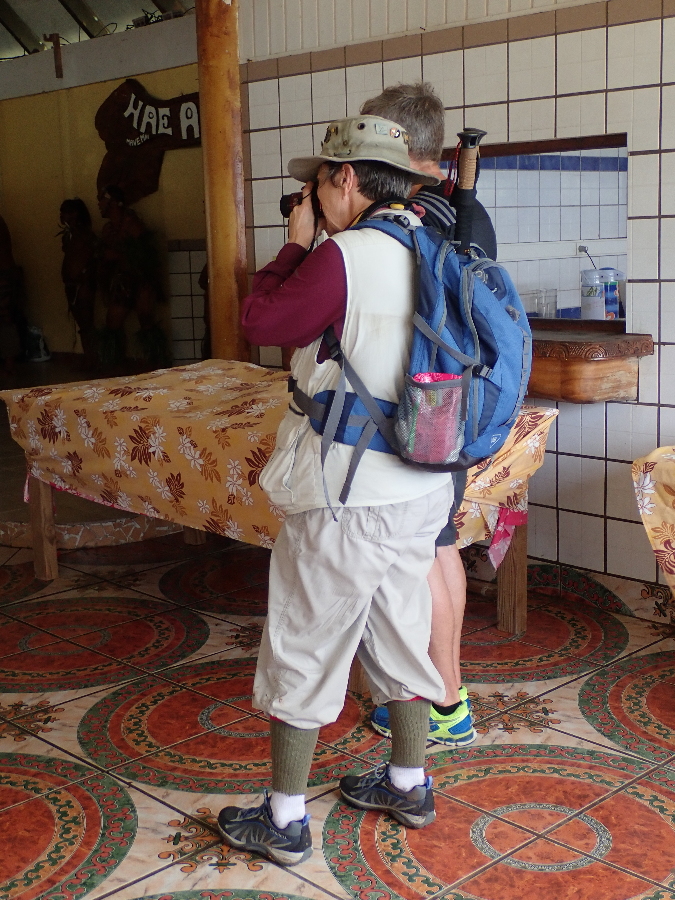 On getting back on board we noticed all the local kids having a grand time on the stern line that would slowly slack till it was in the water and then rise up and tighten. Click on the photo for a YouTube of the action.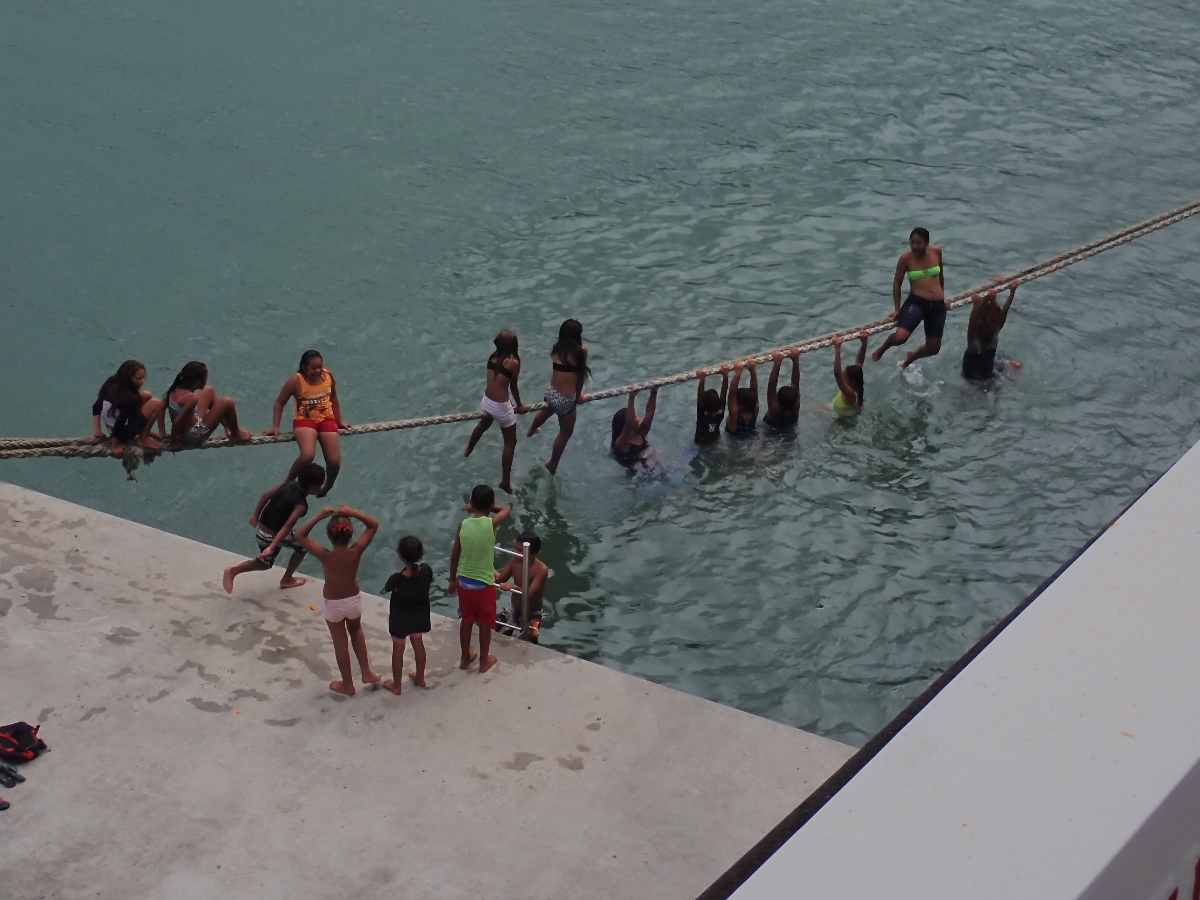 That night we anchored in a quiet bay and had a buffet dinner out on deck – couldn't get any better.
Somewhere around 3 am the Aranui raises her anchor and steams off to Atuona on neighboring Hiva Oa. Atuona's claim to fame is that both Paul Gauguin and Jacques Brel are buried here. A circuitous hike was offered and again there were plenty of takers although we were asked to follow the guides lest we take a wrong turn and get forever lost on Hiva Oa.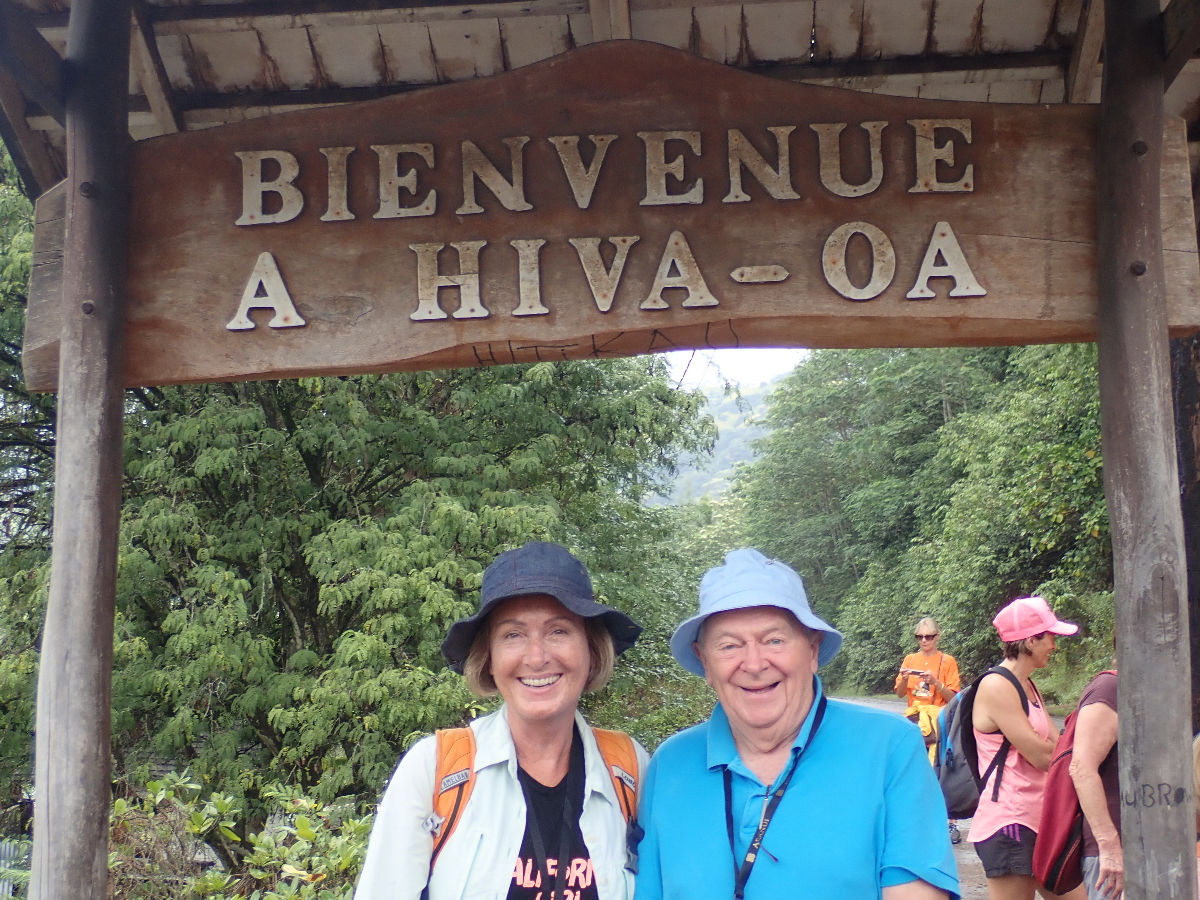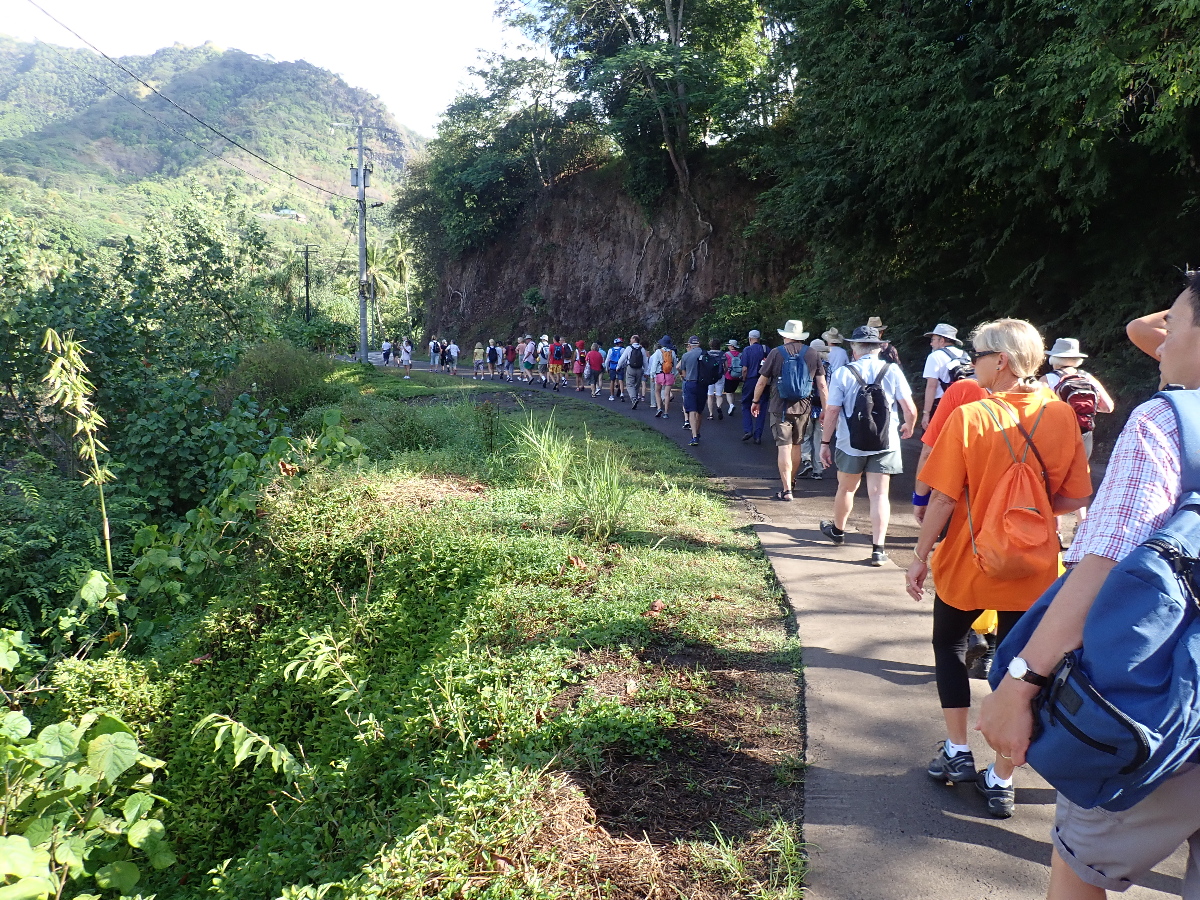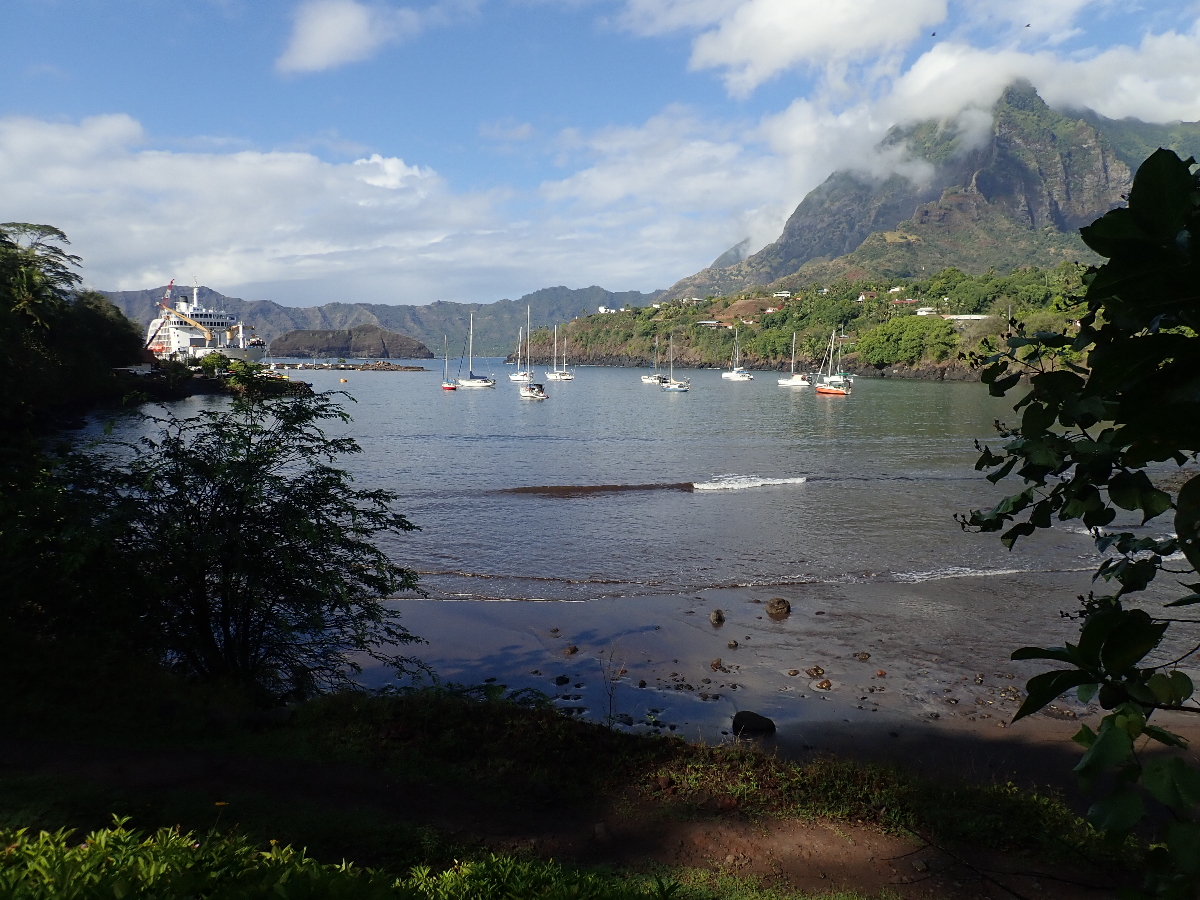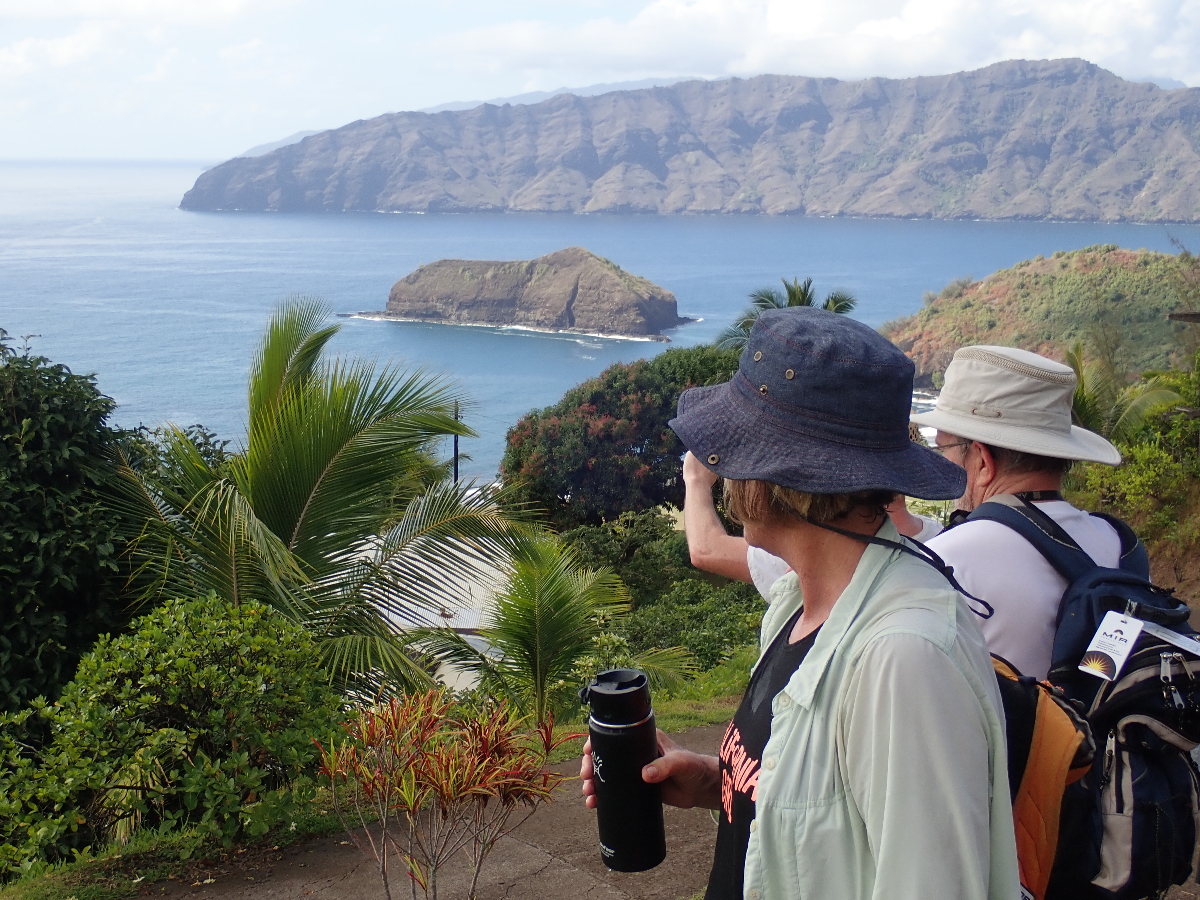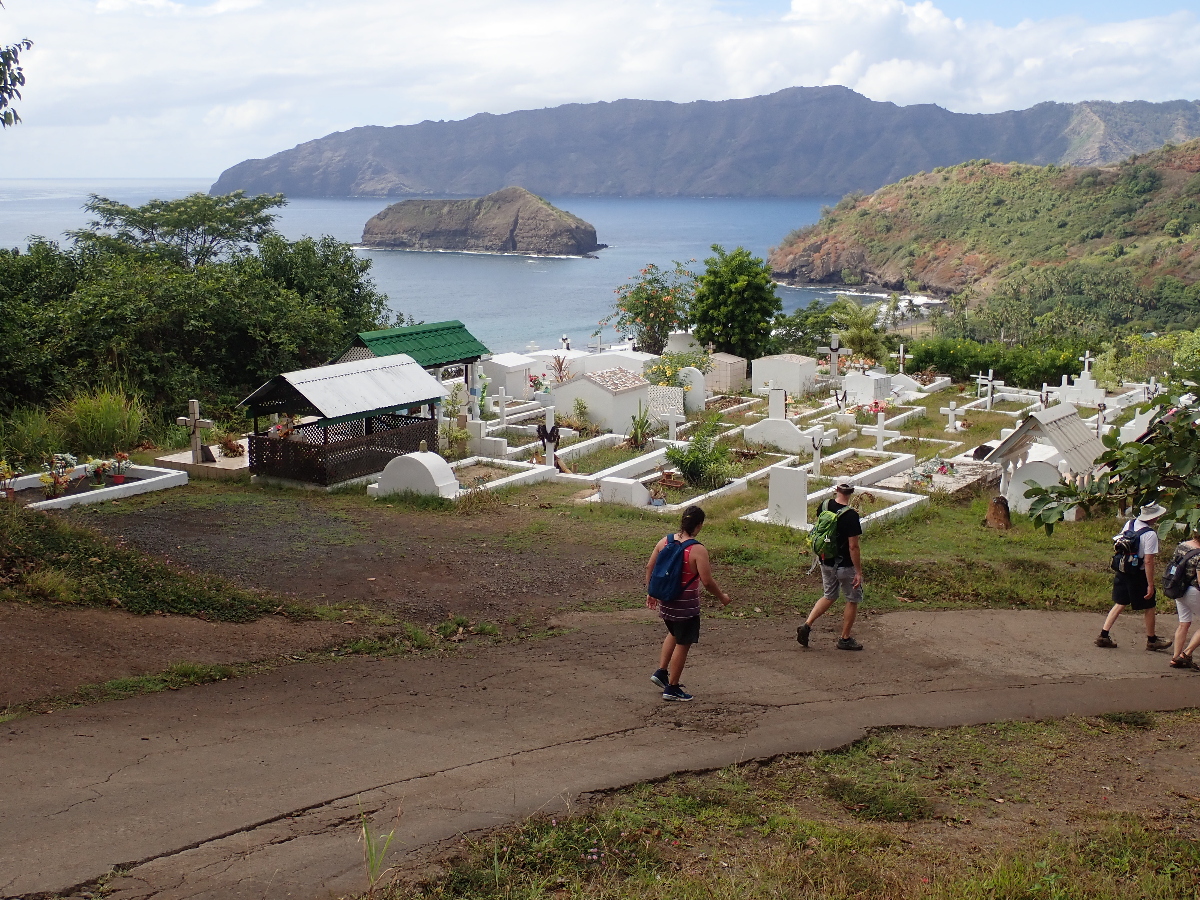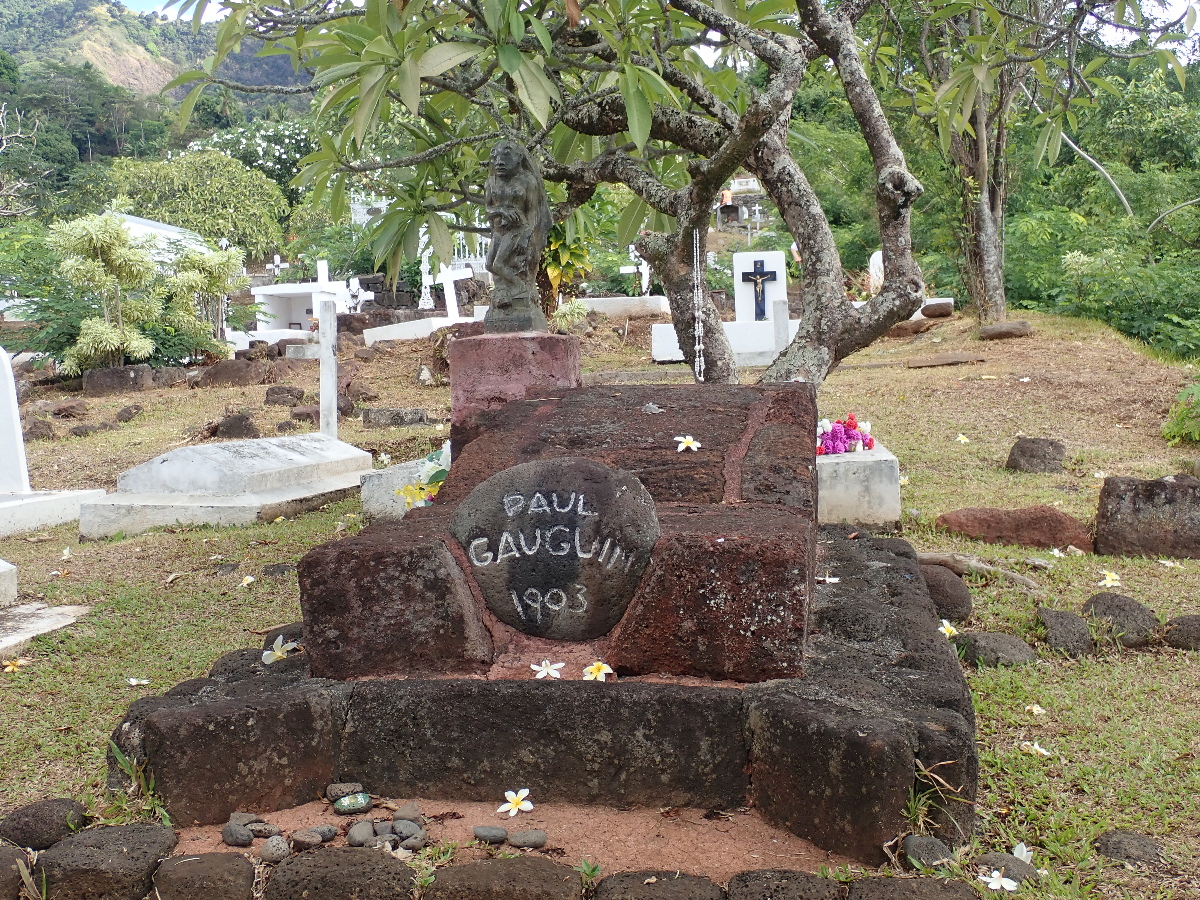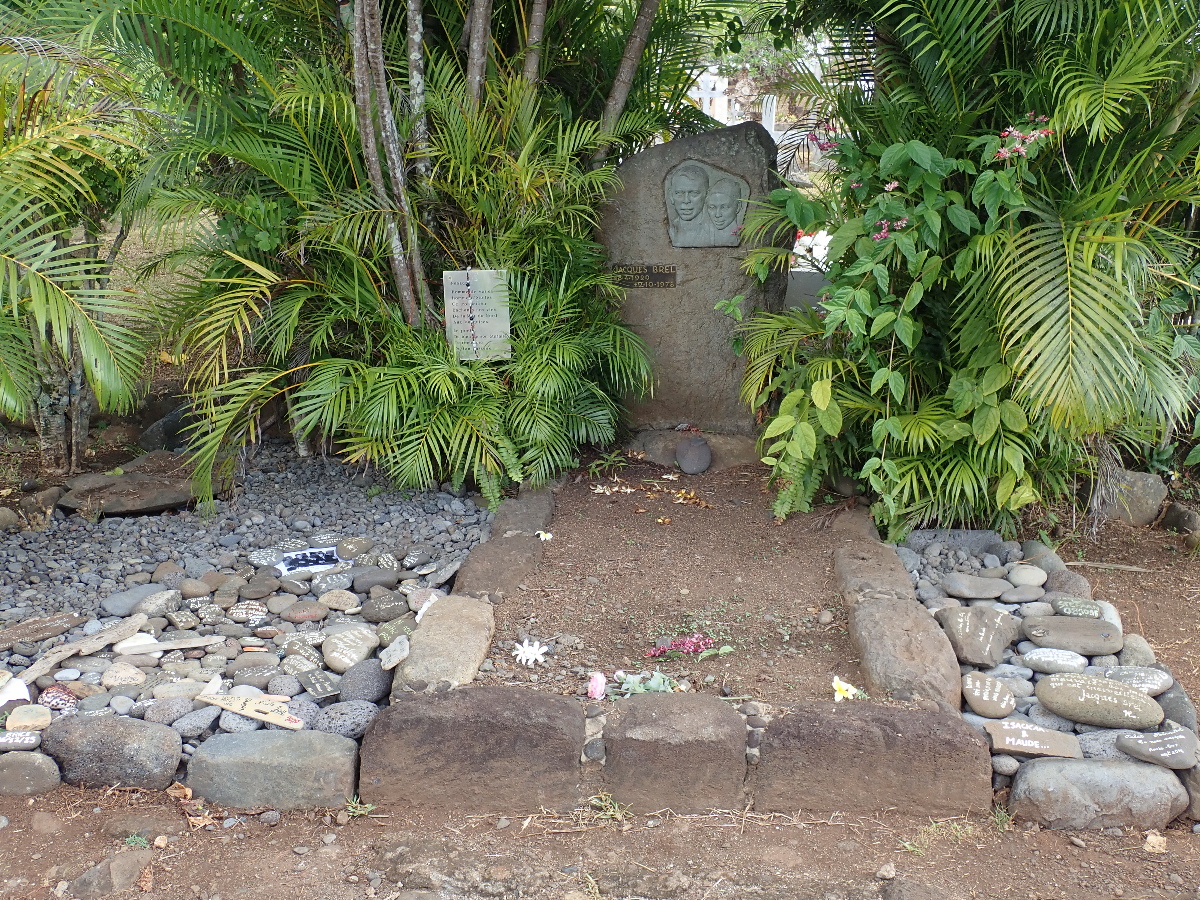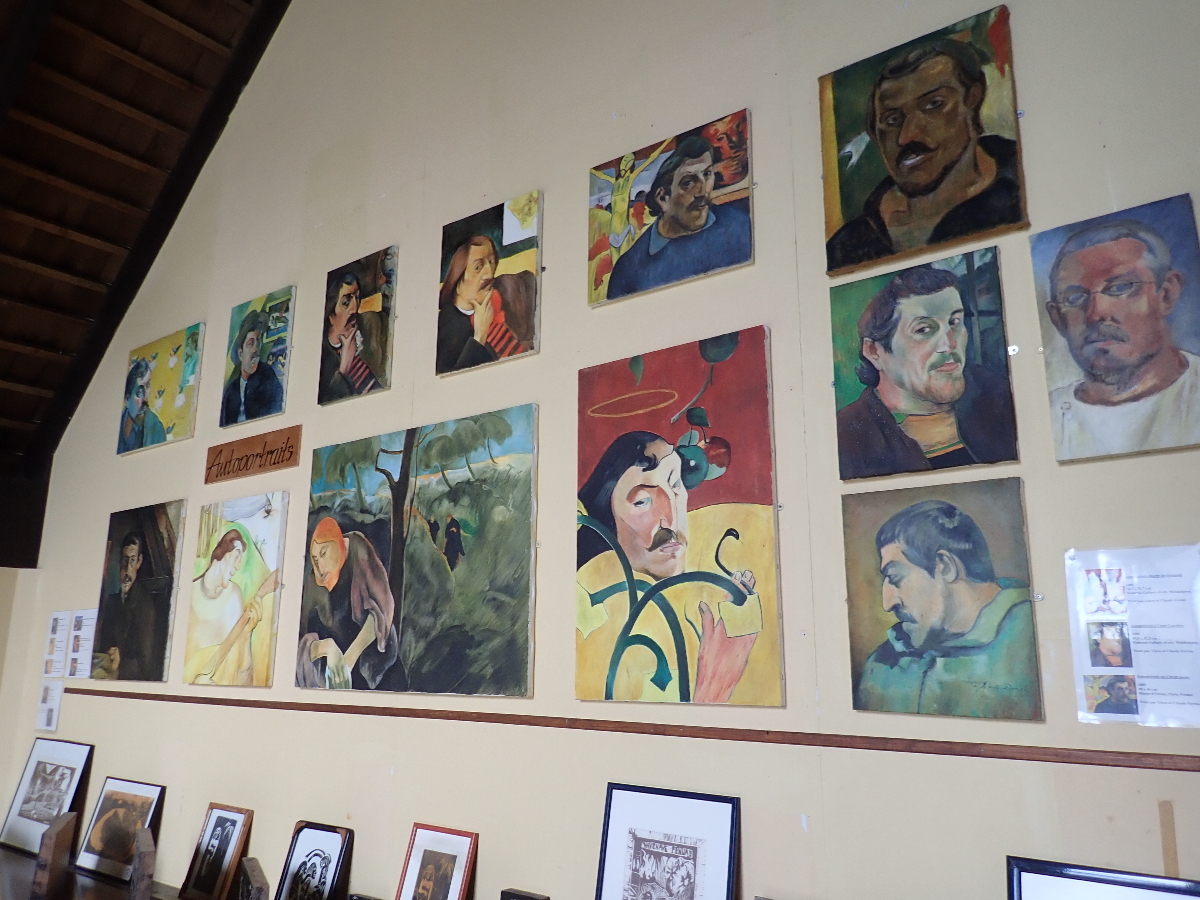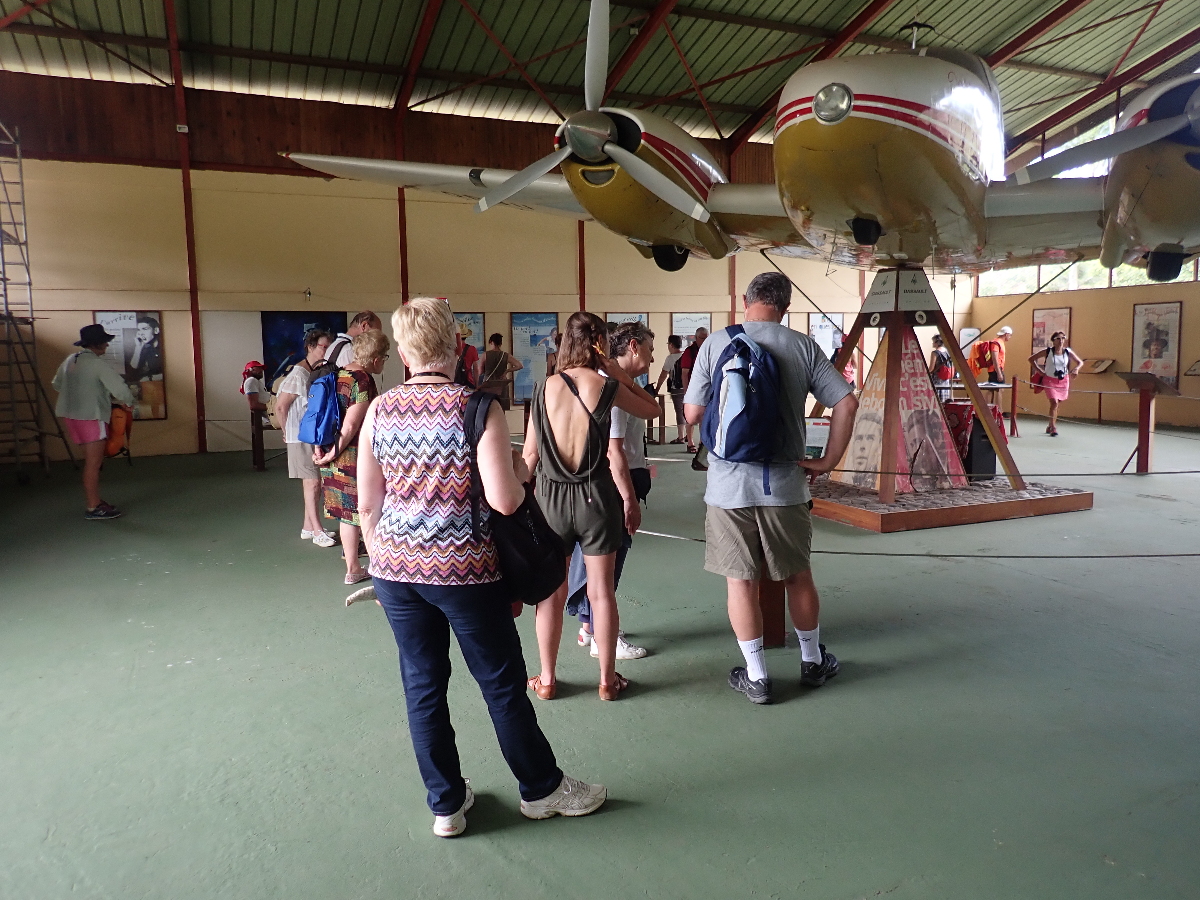 We walk back to the boat along the road – hot & sweaty but we feel we need the exercise and why not.