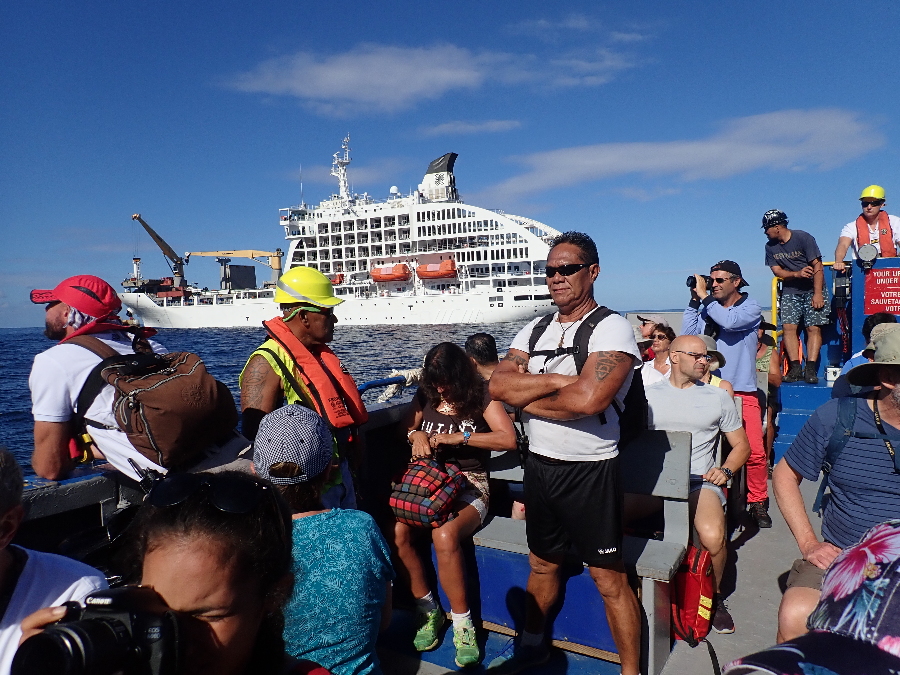 Fatu Hiva is pretty remote, has two small villages and a 10 mile, mostly dirt, road between them. That is the road we will be hiking today. Prior to the hike our guide made no bones about his dislike for the exertion on this hike. I also think that he did not want any of us to think it was a walk in the park. Google says the high point is 394 meters but that you will climb & descend over 600 m. But first we were shown around the village and enticed to buy some crafts.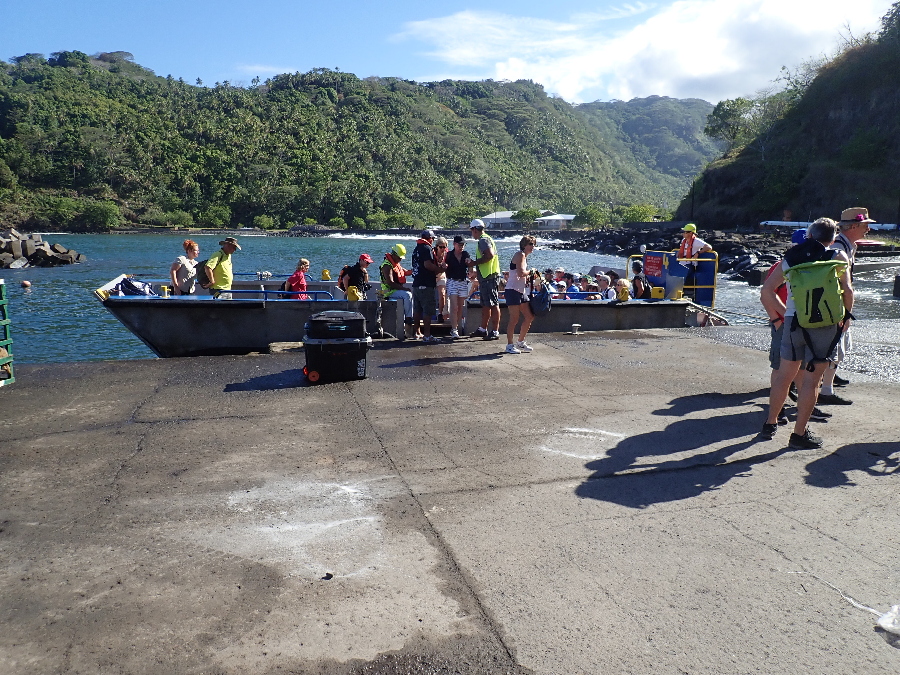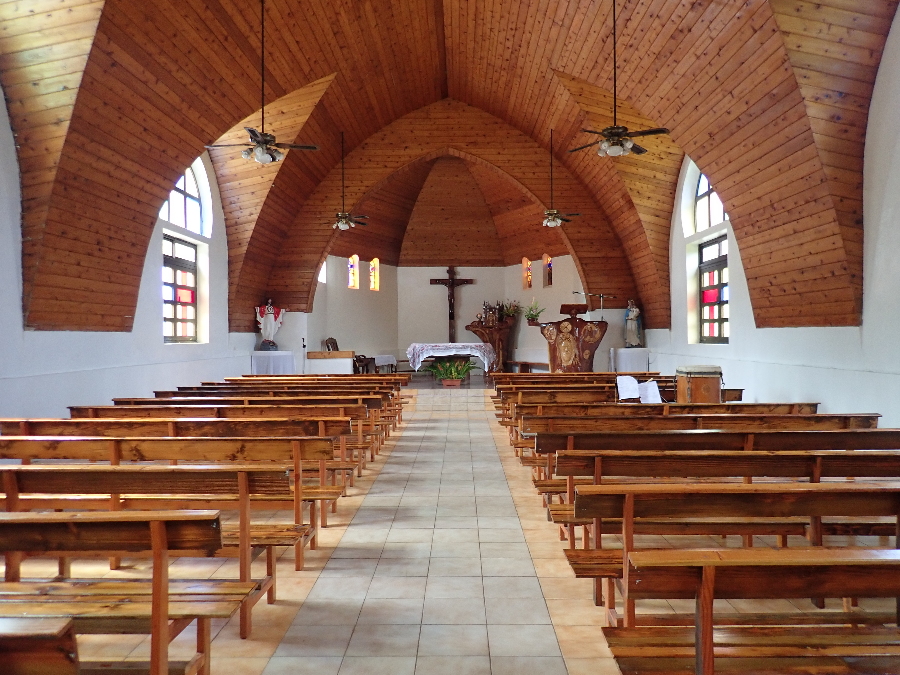 We were walking from the village of Omoa to Hanavave along the seldom used road between them. To the uninitiated the challenge is the humidity on top of the ascent and even steeper descent – watch those knees!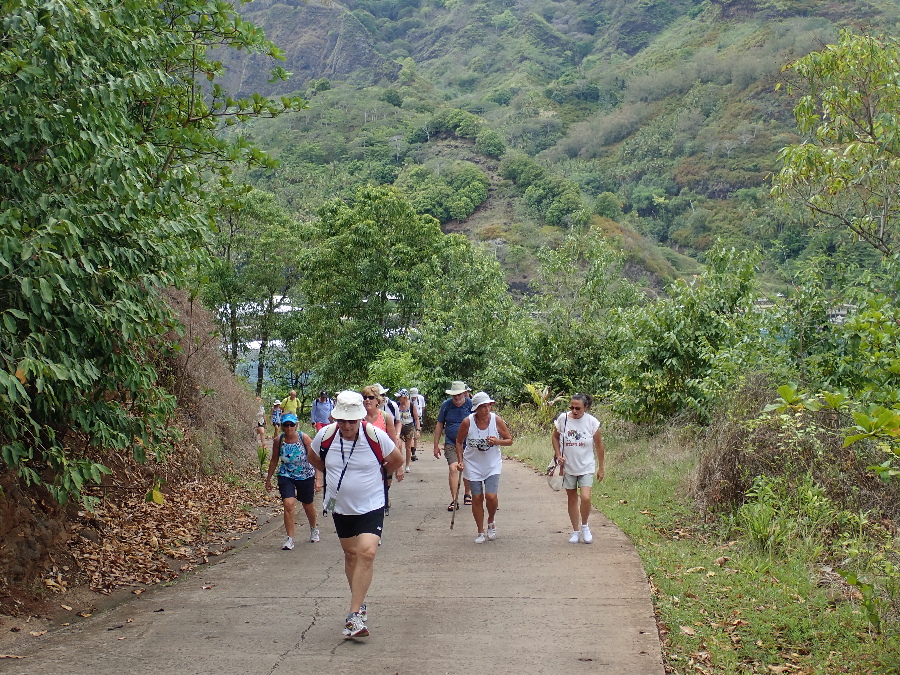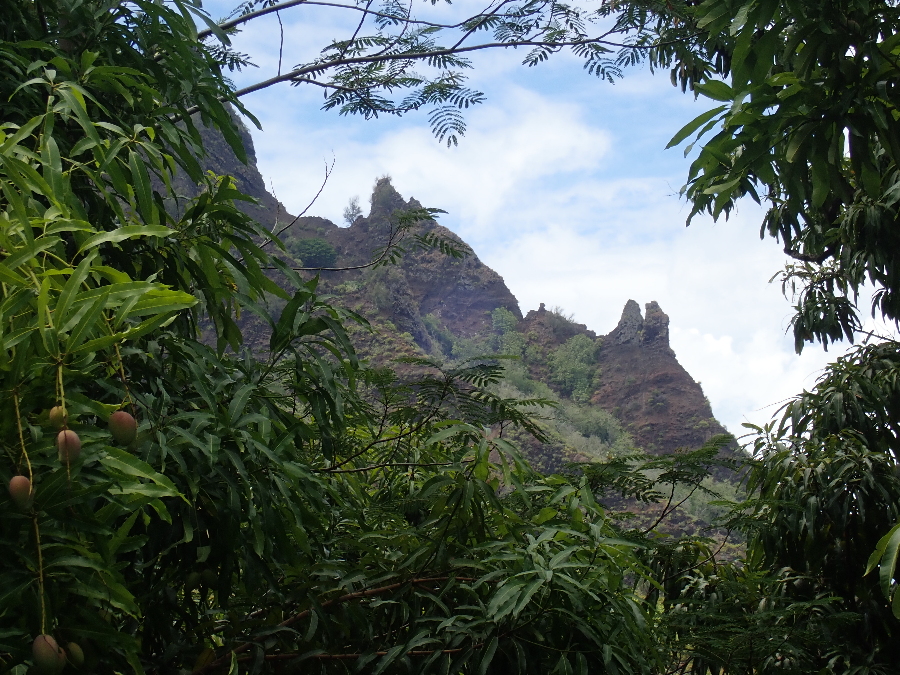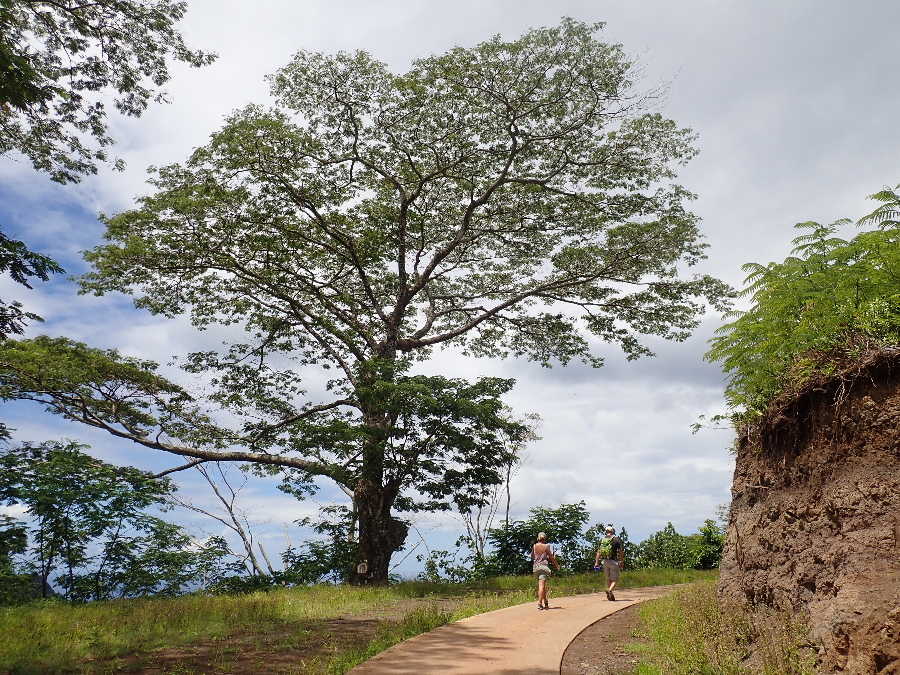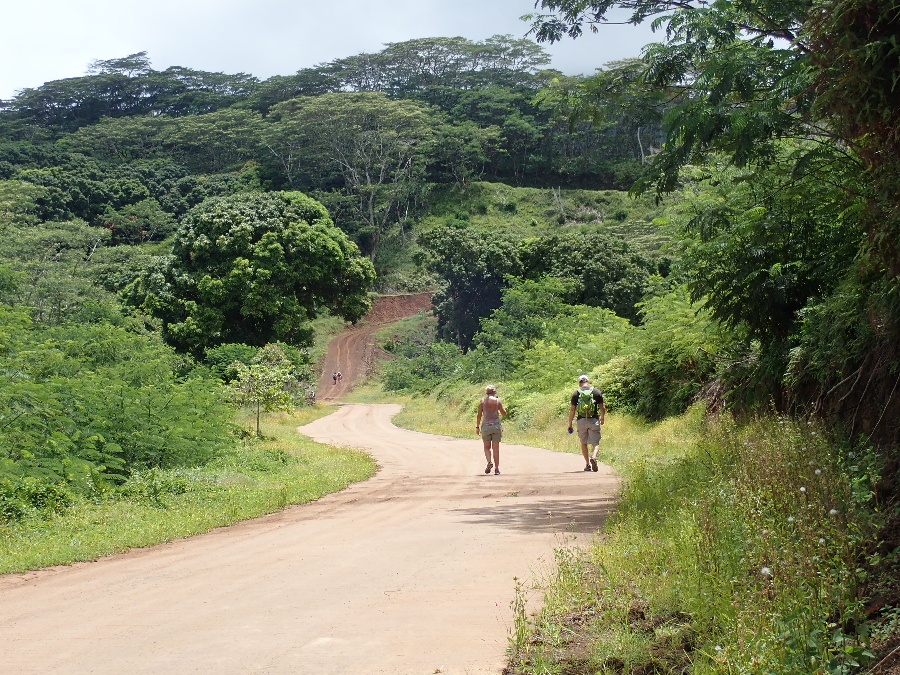 On the way up I lost 200 yards each time I sought out a photo op and Rose kept going and had an extra rest at the lunch stop. We learned later that those at the tail end were given a short ration for lunch as they had served the early hikers more than they should have, I think that must have been us!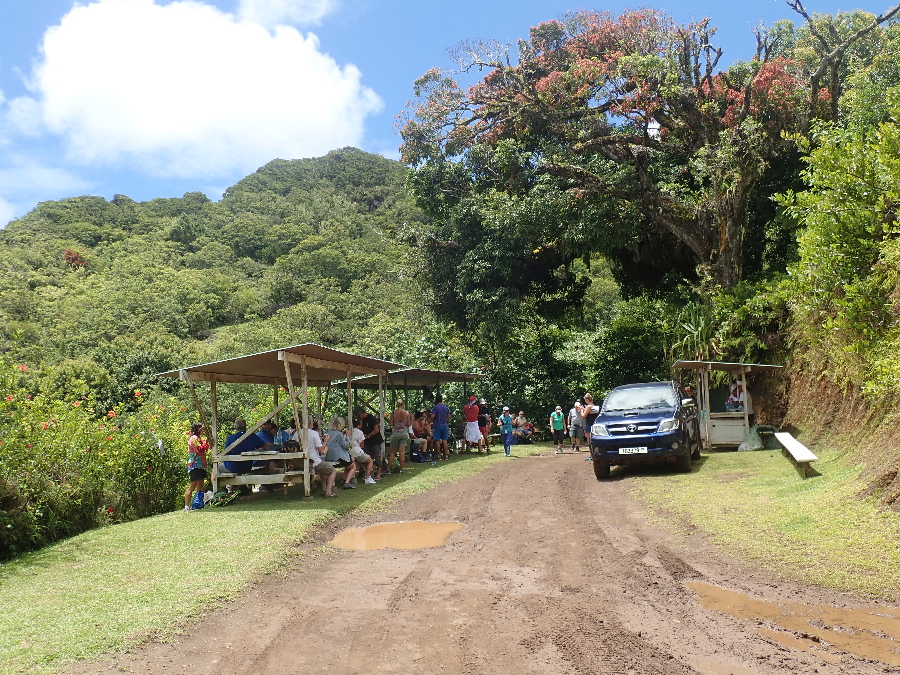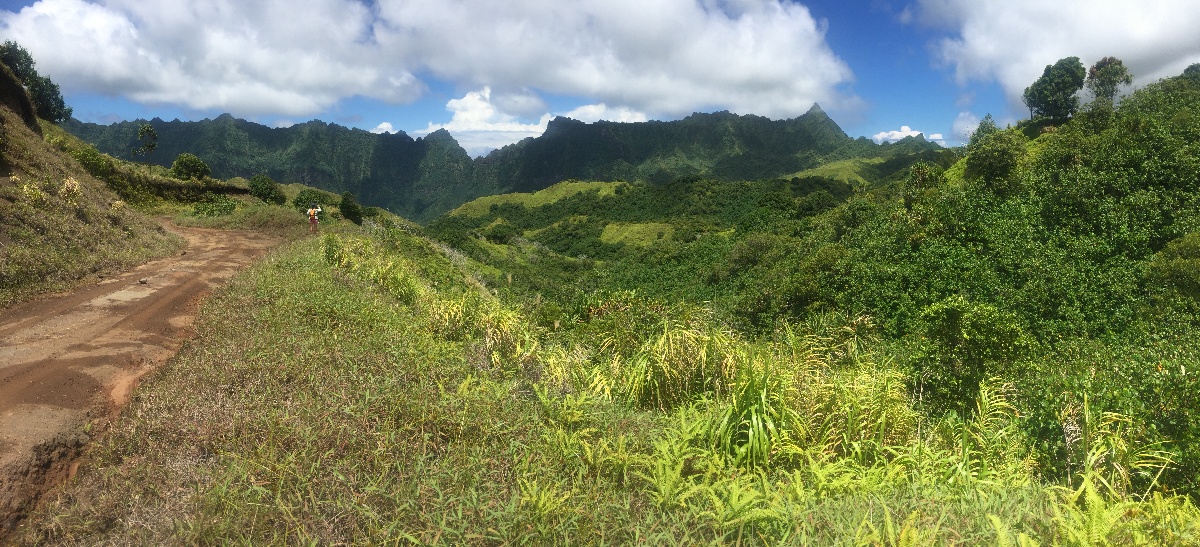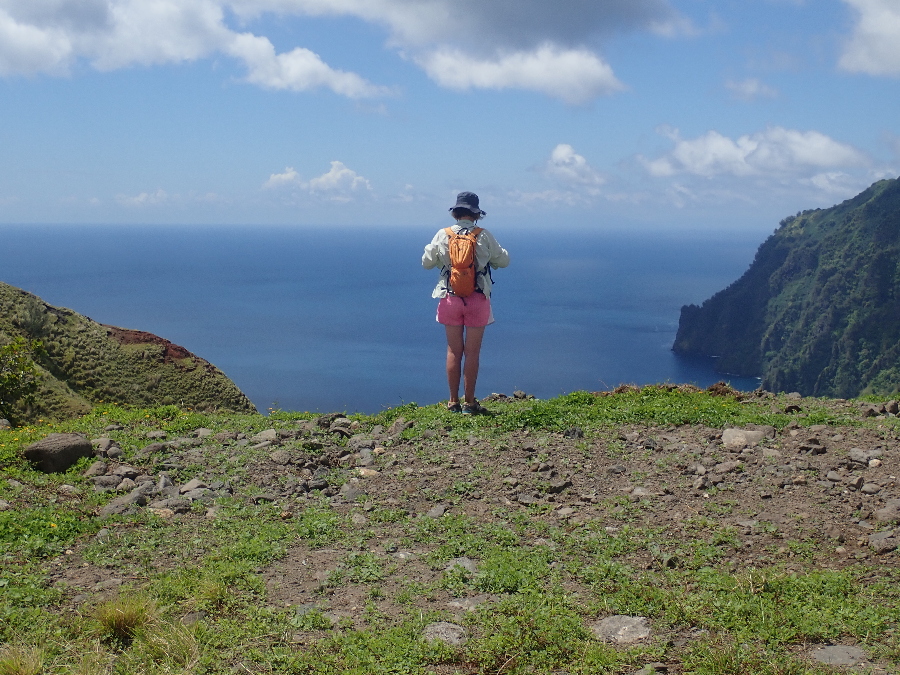 This place is absolutely spectacular, unique beyond your imagination. We were there for a day and fortunate enough to have hiked between the two villages. But now as I write this it all feels too short, like an introductory and I want to go back for the real deal.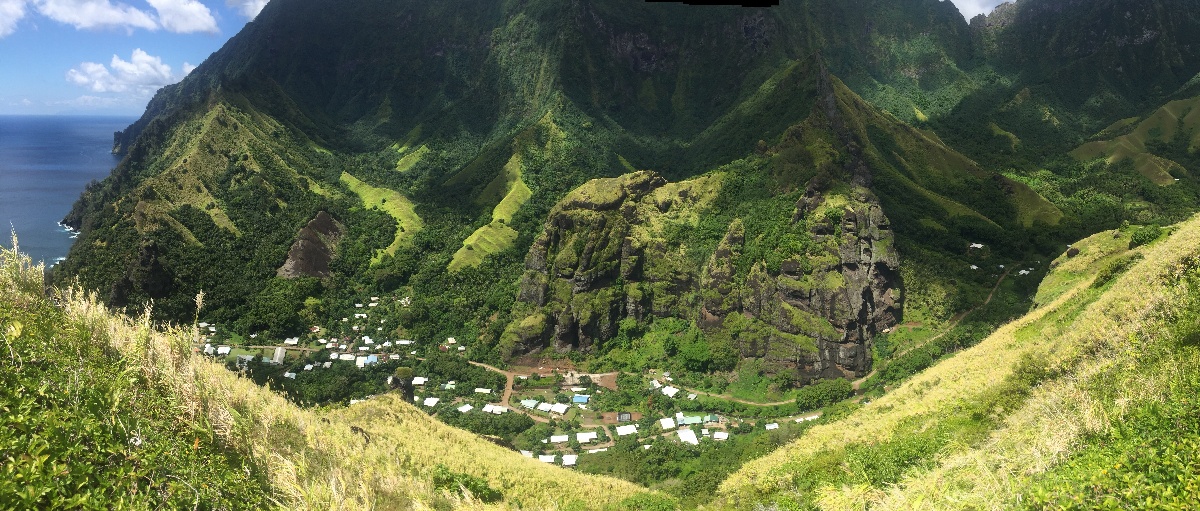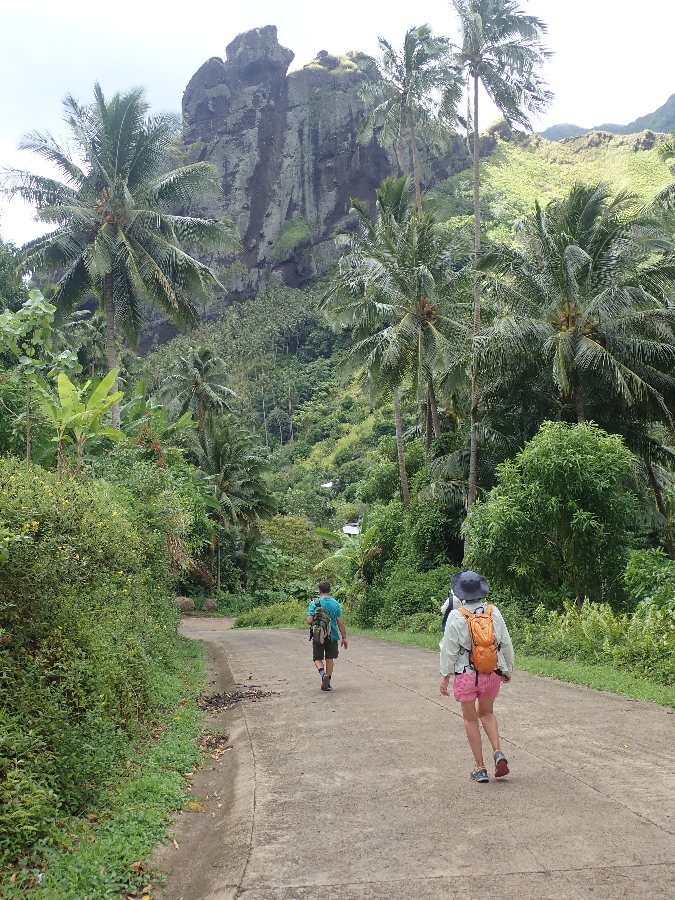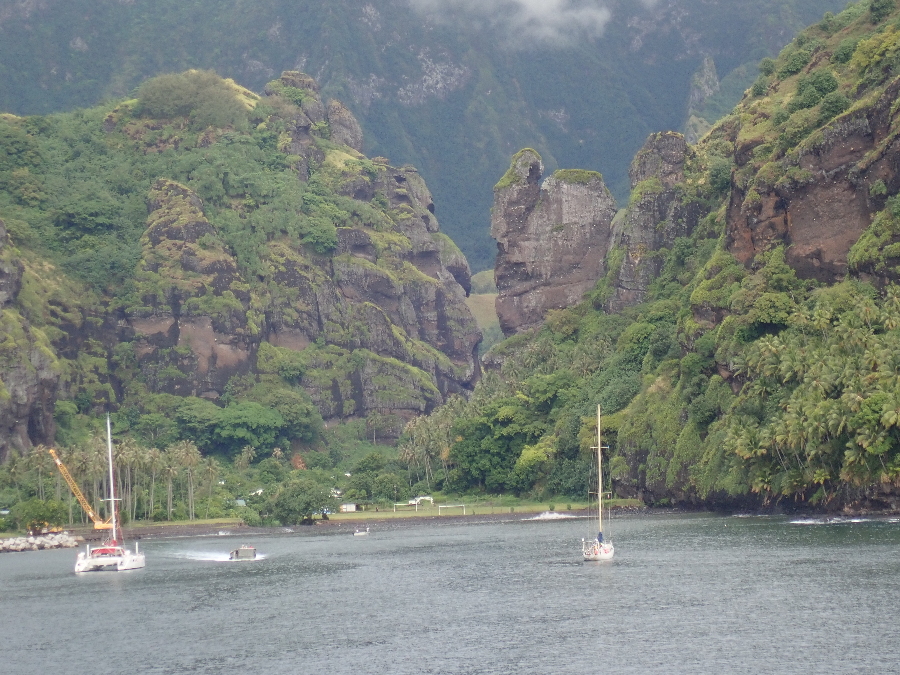 I wondered where the bay's name came from and found this desription on another blog:
""Apparently the visiting missionaries disapproved of the original name "Bay des Verges" (Bay of the Phalli) and transformed the name to "Bay des Vierges" (Bay of the Virgins) by merely inserting an "i". Everyone we speak with, ourselves included, prefer the original name.""
Fromer has some good info on the island and plenty of yachtsmen have written about their visit.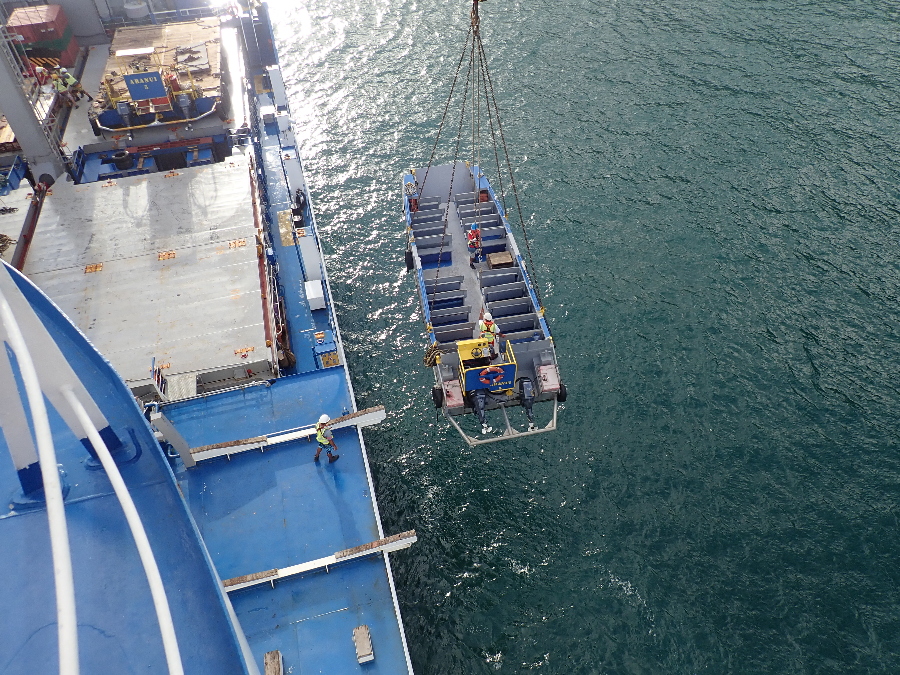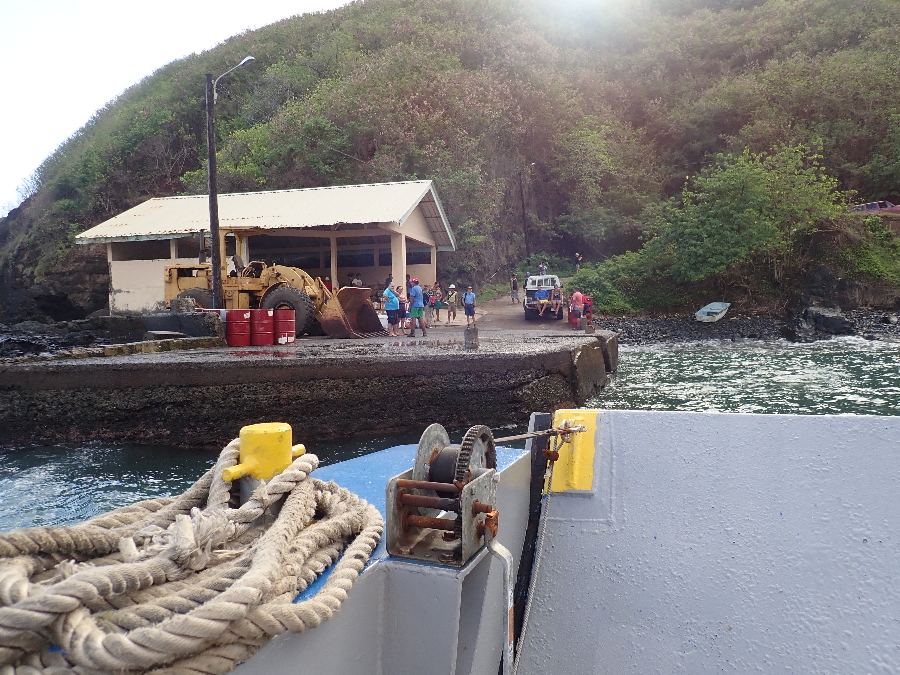 Next day was two in one. The morning in Puamau and the afternoon in Vaitahu.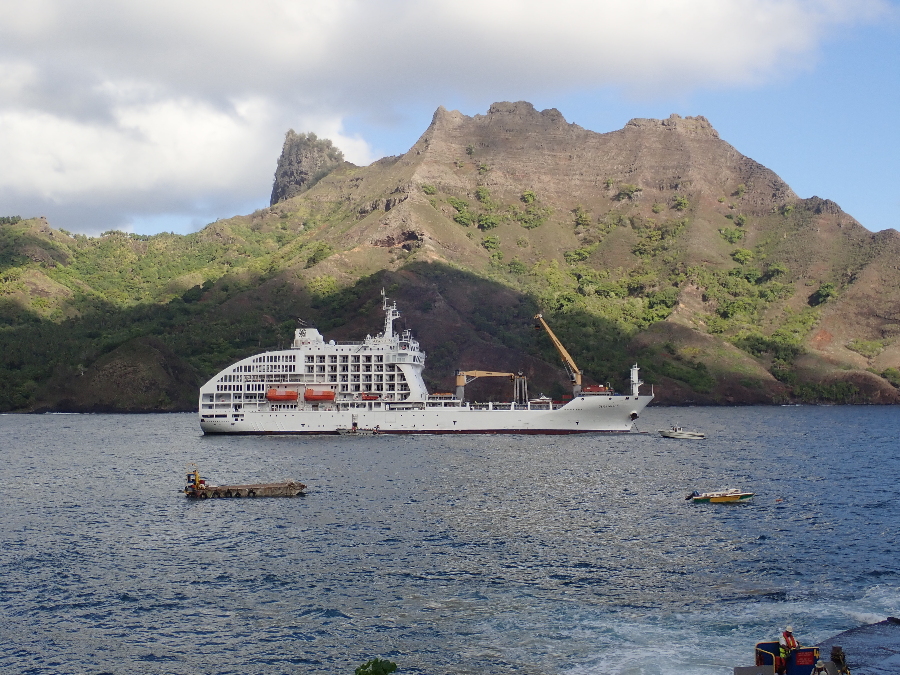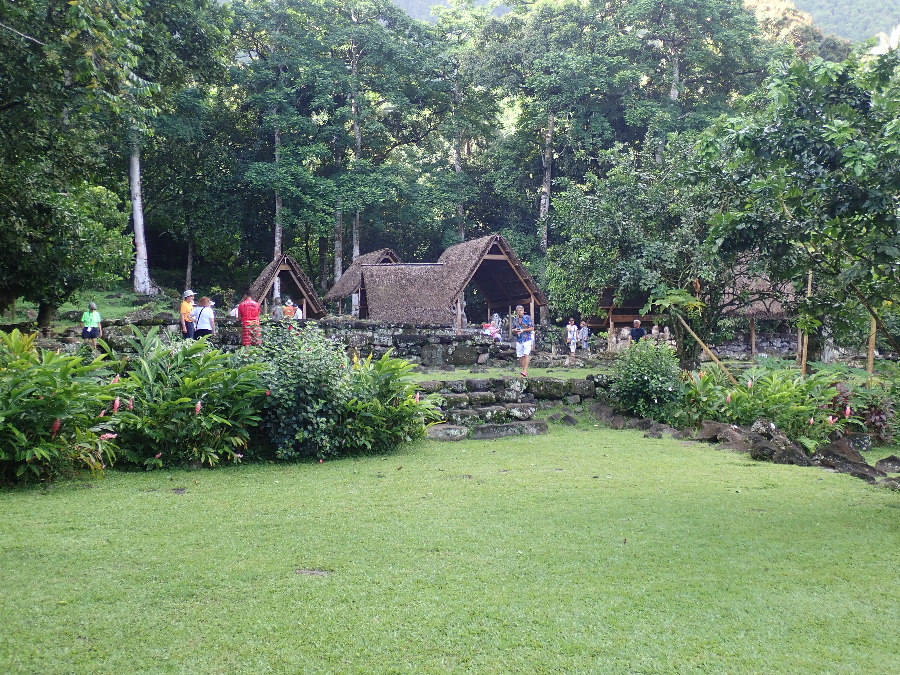 Archaeological sites fascinate me in that I wonder what went on in the same spot that I am now standing. Difficult to get away from fellow passengers but intriguing none the less.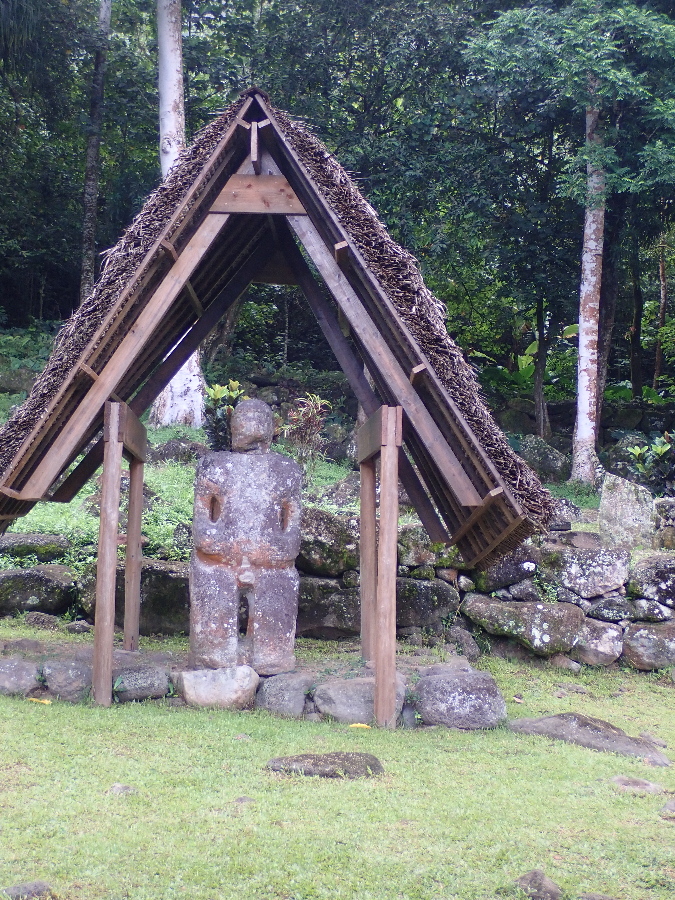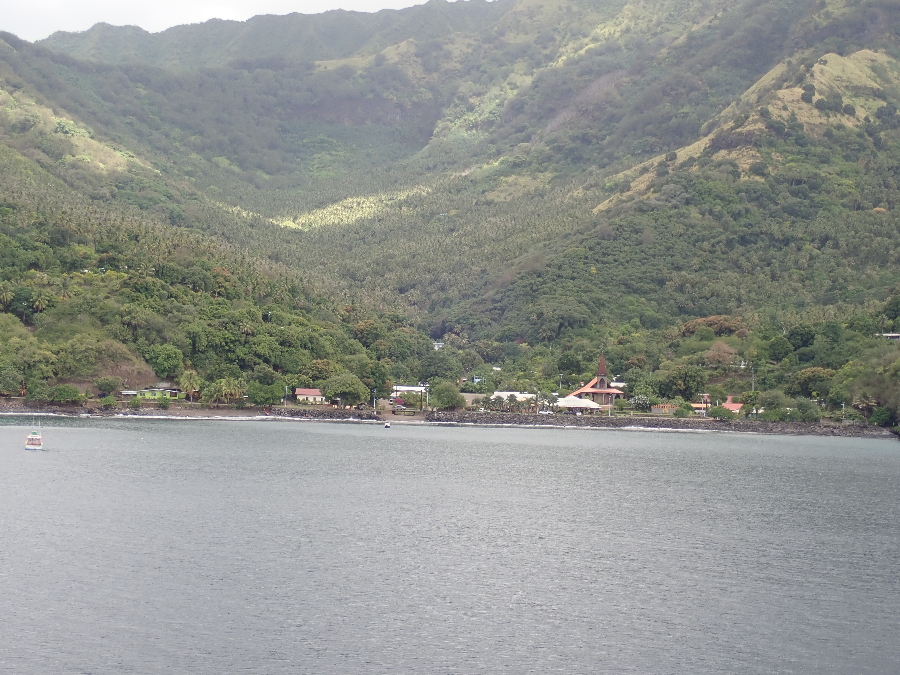 We were ferried ashore and left to our own devices except for a tour of the Church. The walk in was along the shore and most headed for the crafts center to check it out.