Went shopping at Apache Junction in Arizona and found Moose Drool in the beer isle. Now this immediately brought back memories of our Cycle America trip with Derek & Sara when we flew into Kalispell for the start of our ride up over Going to the Sun pass in the Glacier National park. We went out for a warm up ride and found this pub that had Moose Drool on tap – say no more!
Hwy 70 and later Hwy 60 from Roper Lake into eastern Phoenix took us through Globe and a twisty climb through the mountains with plenty of evidence of mining. Our destination was Lost Dutchman State Park a popular park where we had reservations for two nights. Now it was the state park designation that drew us here but we were soon educated into where the name originated from. Read all about it here.  We did not find diamonds in Arkansas so why not try for a lost gold mine in Arizona?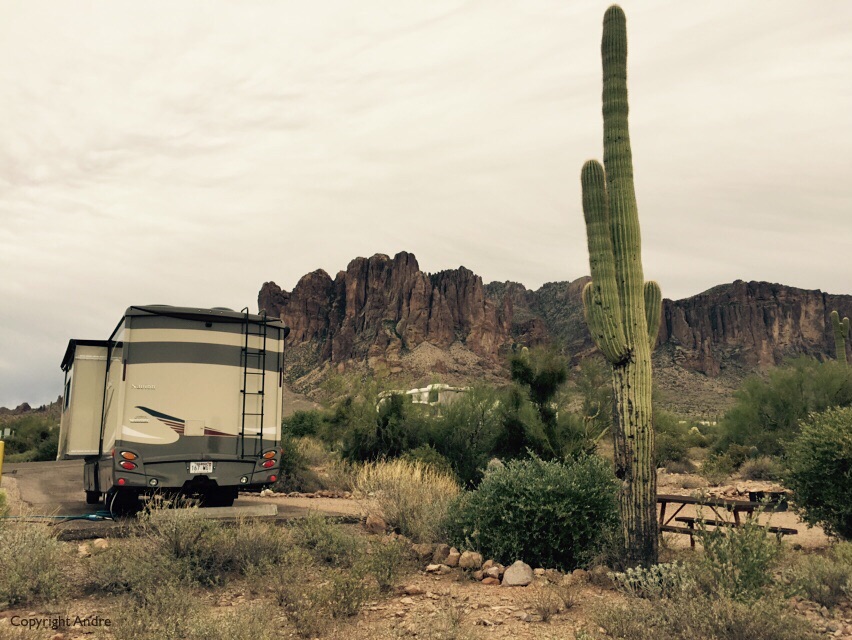 Weather was very cloudy when we arrived but we ventured our for walk around the large camping area and found the trail head for the hike we want to do tomorrow.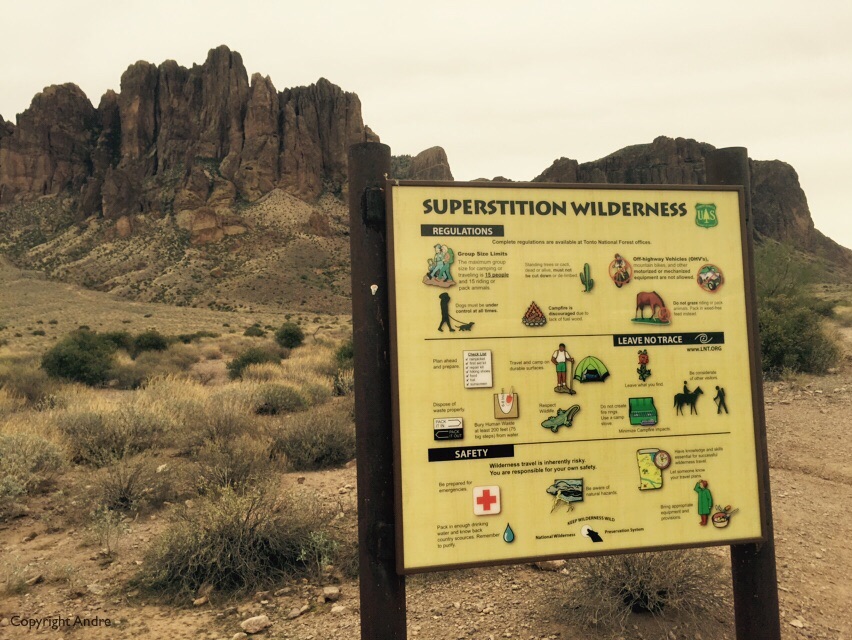 We had also picked up some very reasonably priced Ahi tuna and lump charcoal to barbecue it on. I struggled to get the charcoal lit without a starter but eventually the coals burned and we ate handsomely. We're getting some light rain here, as long as it clears up by daylight should make for a good hike.