Charlotte Amalie was named after a  queen consort to Danish King Christian V of Denmark 1650 to 1741. Rose and I landed here at 1:30 pm on Easter Sunday 2015 after having endured a red eye out of Los Angeles that dropped us into Atlanta at 7 am which was 4 am body time. We sidestepped the southern cuisine of biscuits and gravy and settled for an equally dangerous breakfast bagel that sat like a lump in our stomachs  for the connecting flight down to St Thomas.
The tarmac was wet as we touched down over the water and taxied over to Cyril King terminal.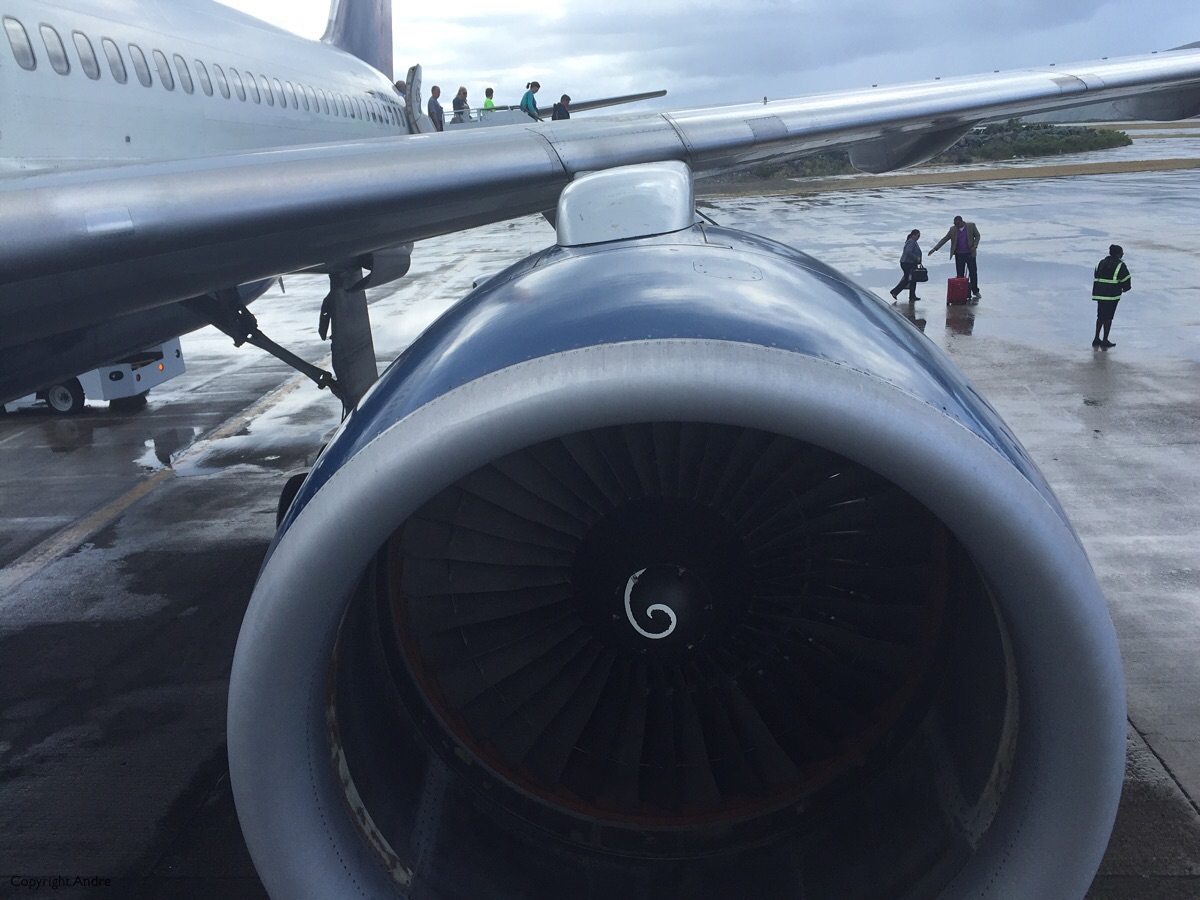 No jetway as we disembarked down the steps to a familiar sultry Caribbean island and followed the line of passengers snaking their way into the terminal.
We had arranged for a personalized taxi pickup at Ann's suggestion and Rose spotted our ride while we sampling the free rum tasting in the arrivals hall. The rest of the herd were directed to the main taxi area (shuttle van style) while Warren, our driver, whisked us to his van and into Charlotte Amalie's congested road into town.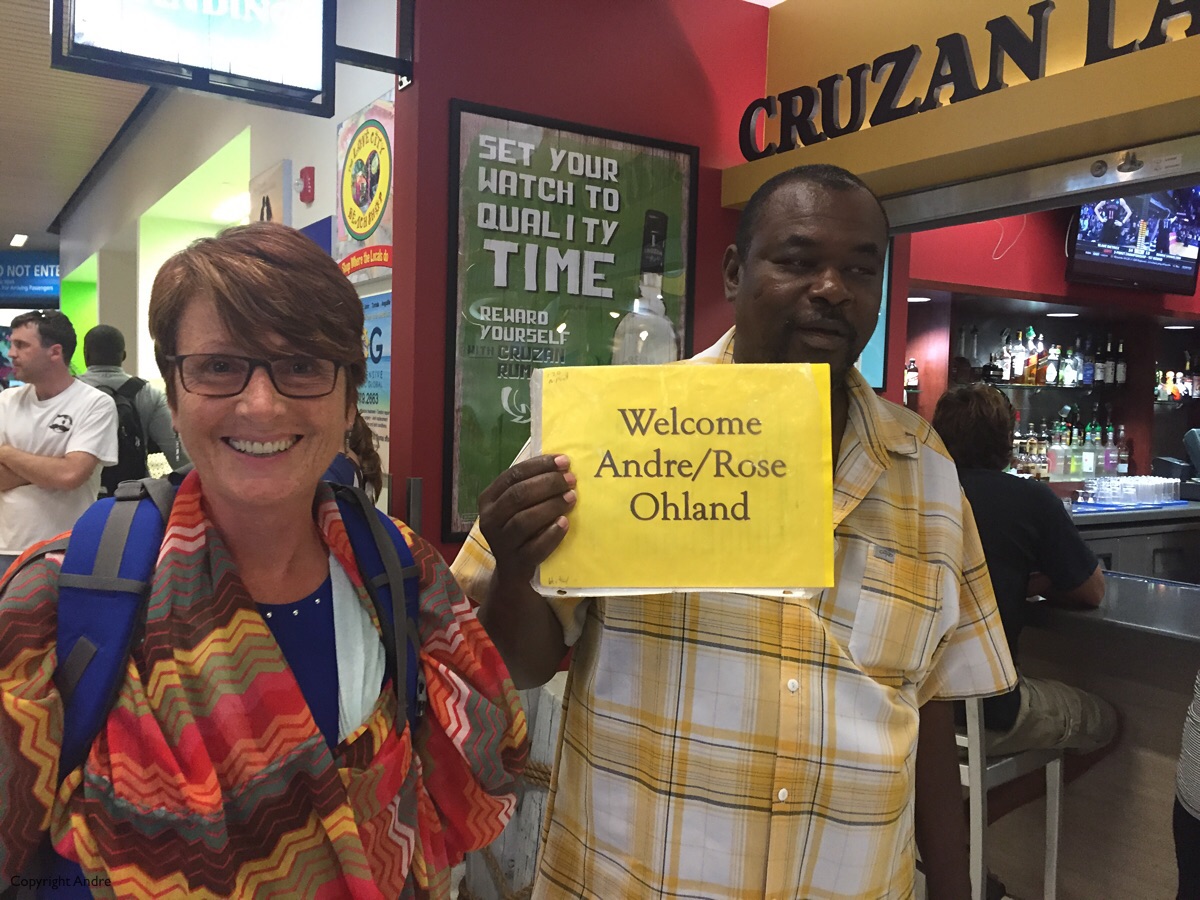 Our digs for the night was the Green Iguana where we were meeting Ann, Jerry, Patricia & Paddy. No sooner had we opened our door and they appeared, Jerry with a welcoming dark & stormy rum drink that far surpassed the free tasting gimmick at the airport.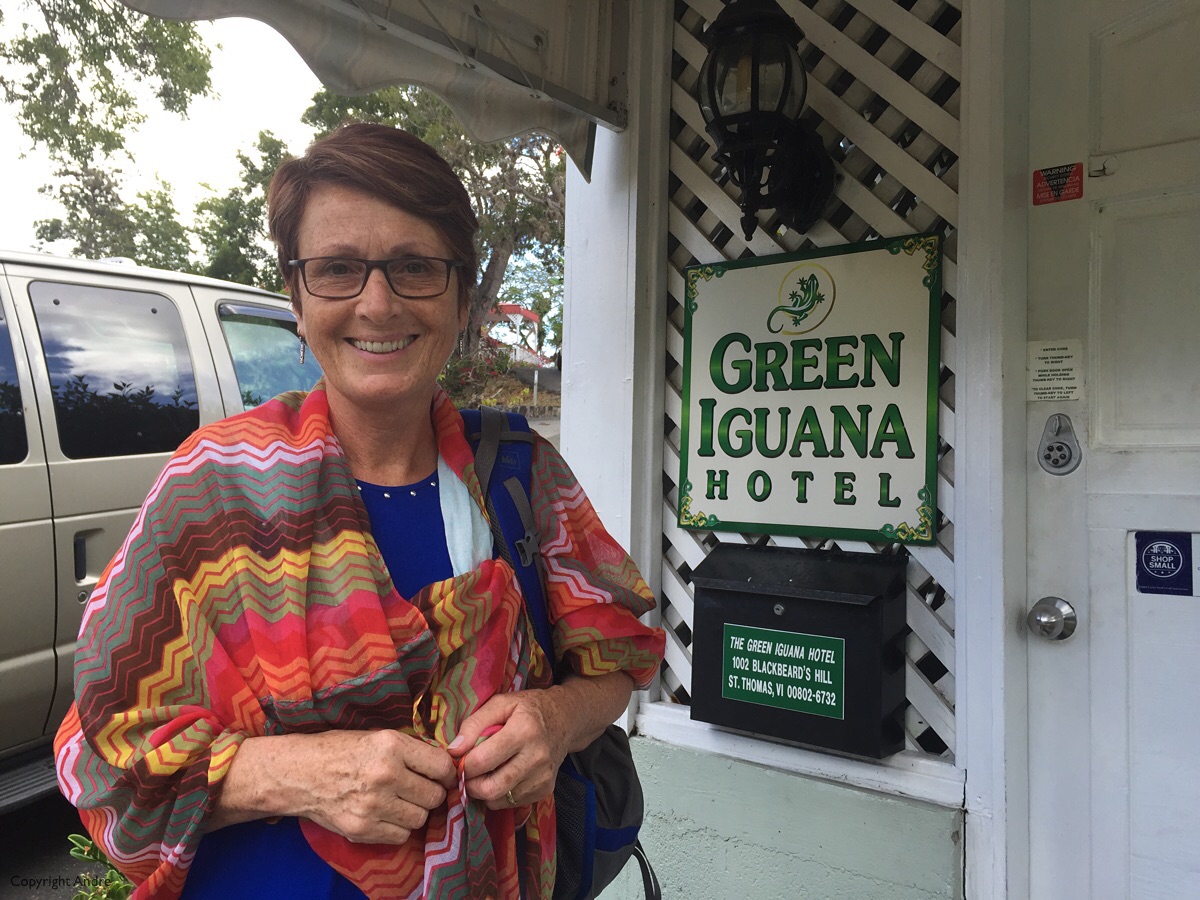 With arrival of the Irish contingent came some gifts from Breda and Rose was quick to try out her new shawl.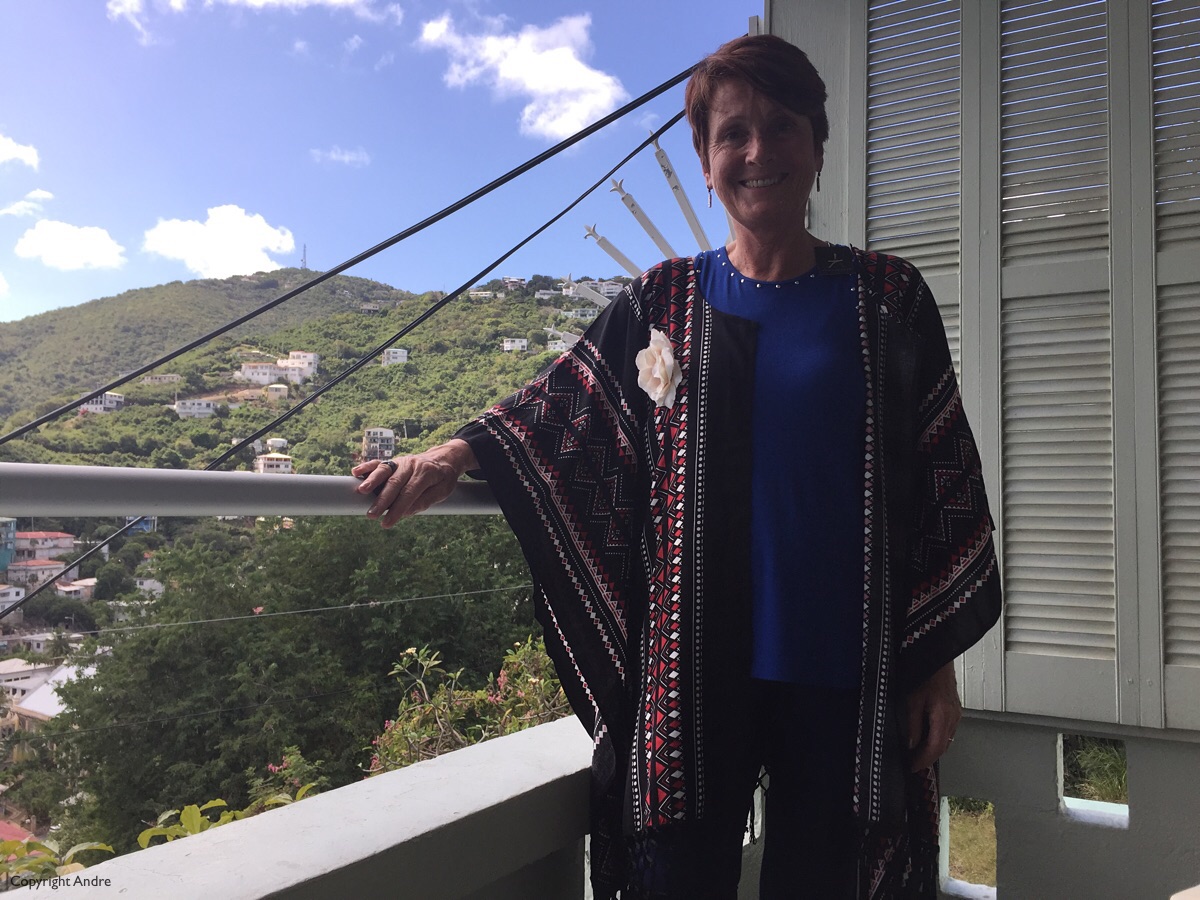 Monday we packed up and headed down to the Road Town Fast Ferry departing at noon. On the way down we came across a slew of of signs – we liked the top one!
Over on Tortola we headed over to Pussers for our introductory pain killer, that's it on the left with a red stripe beer on the right.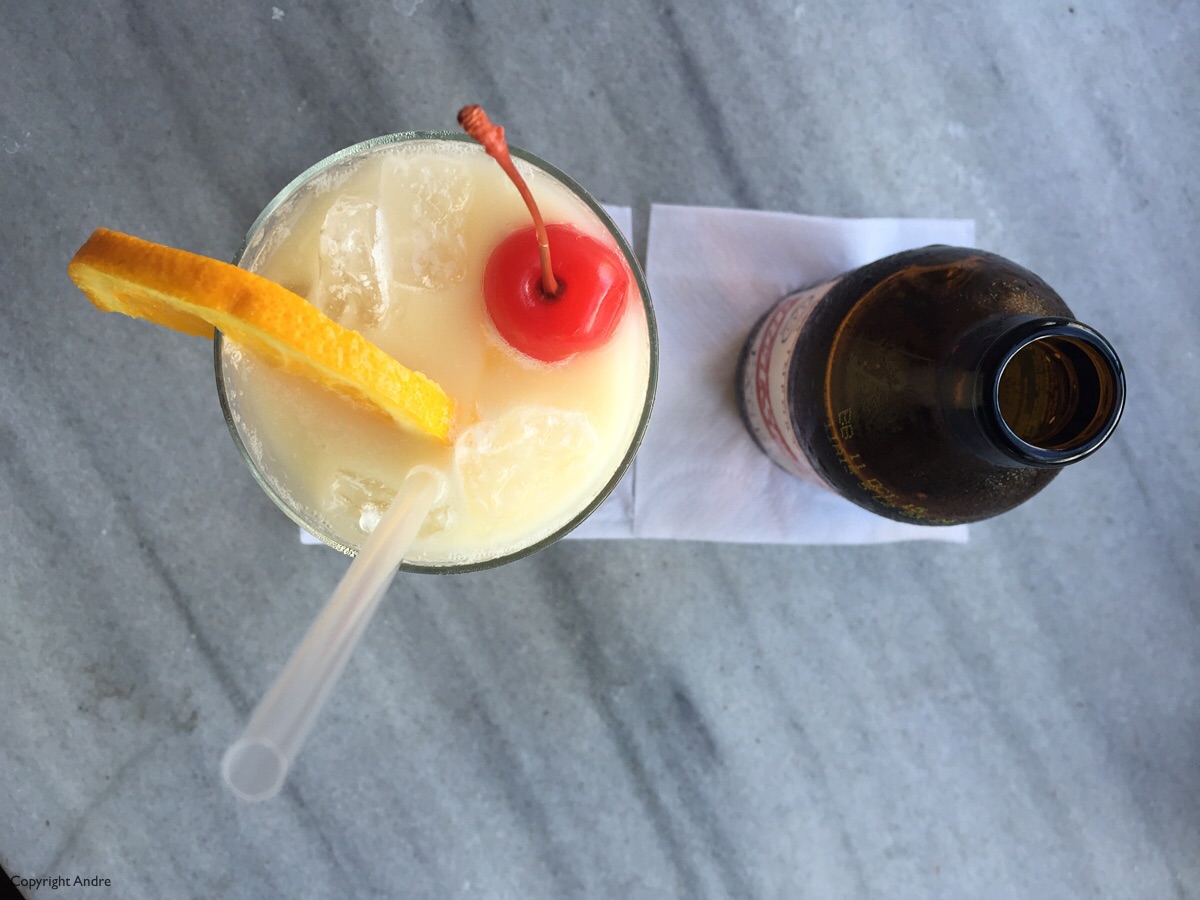 This is a horizontal view: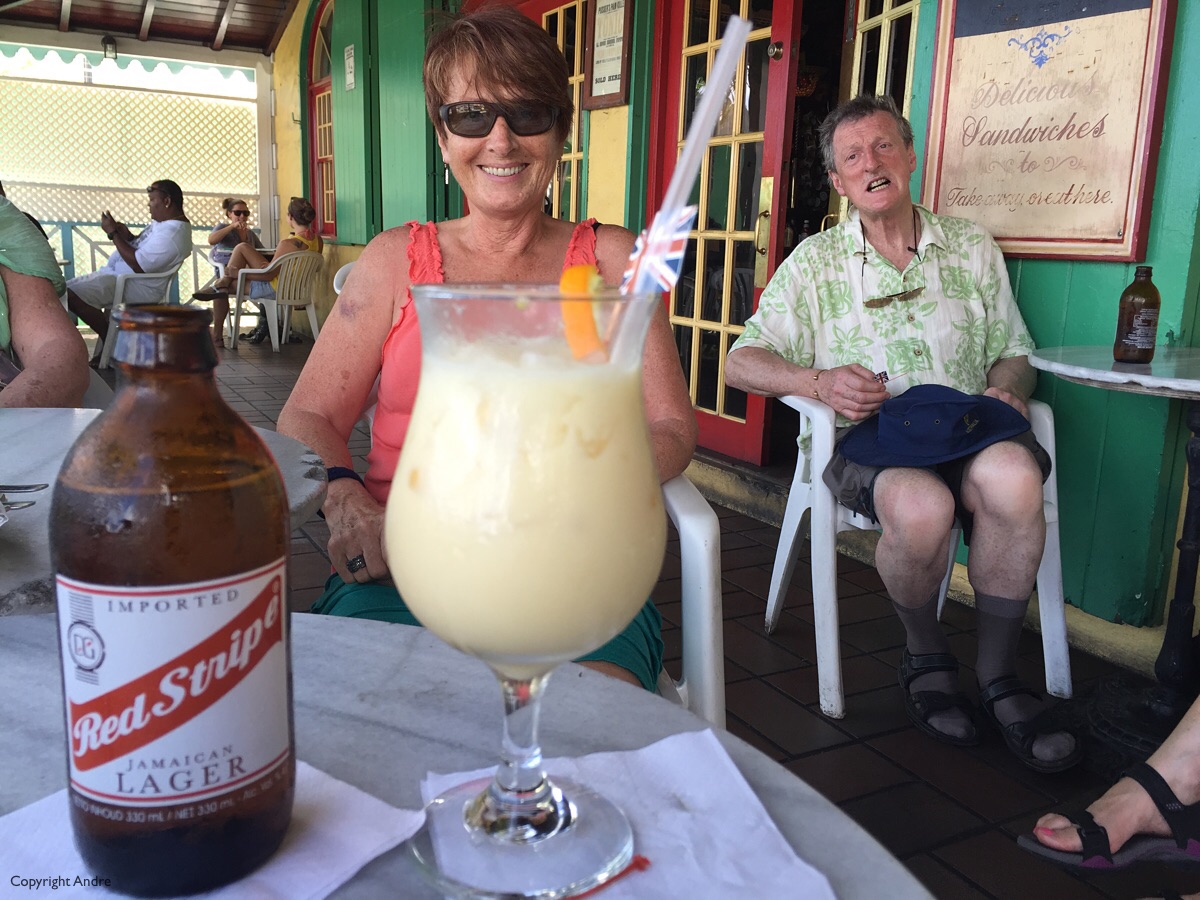 Paddy under the Pussers sign.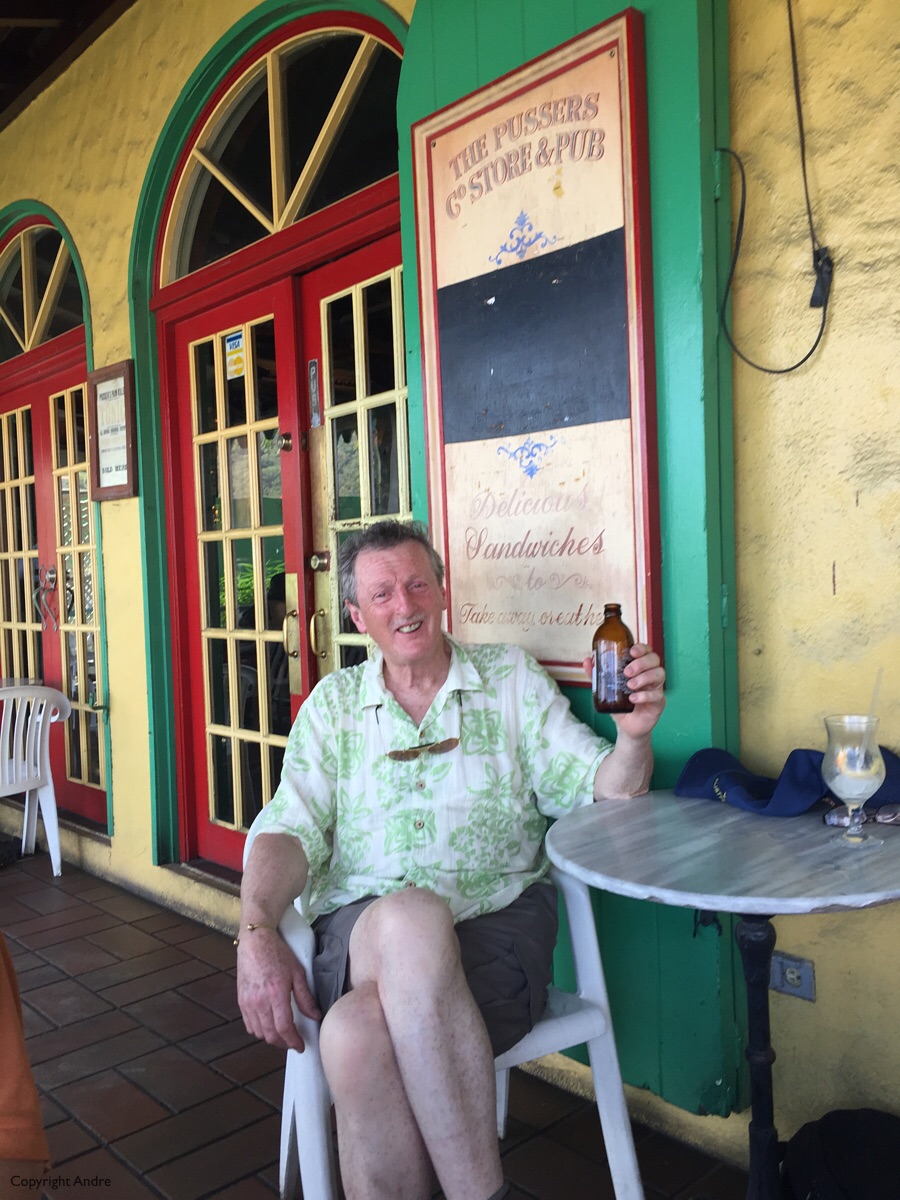 Later we made our way back to Conch and they let us on board our boat so that we could "sleep over" on her the night before our charter began the next day.
Sue the birthday girl and Mark joined for a full house of 8.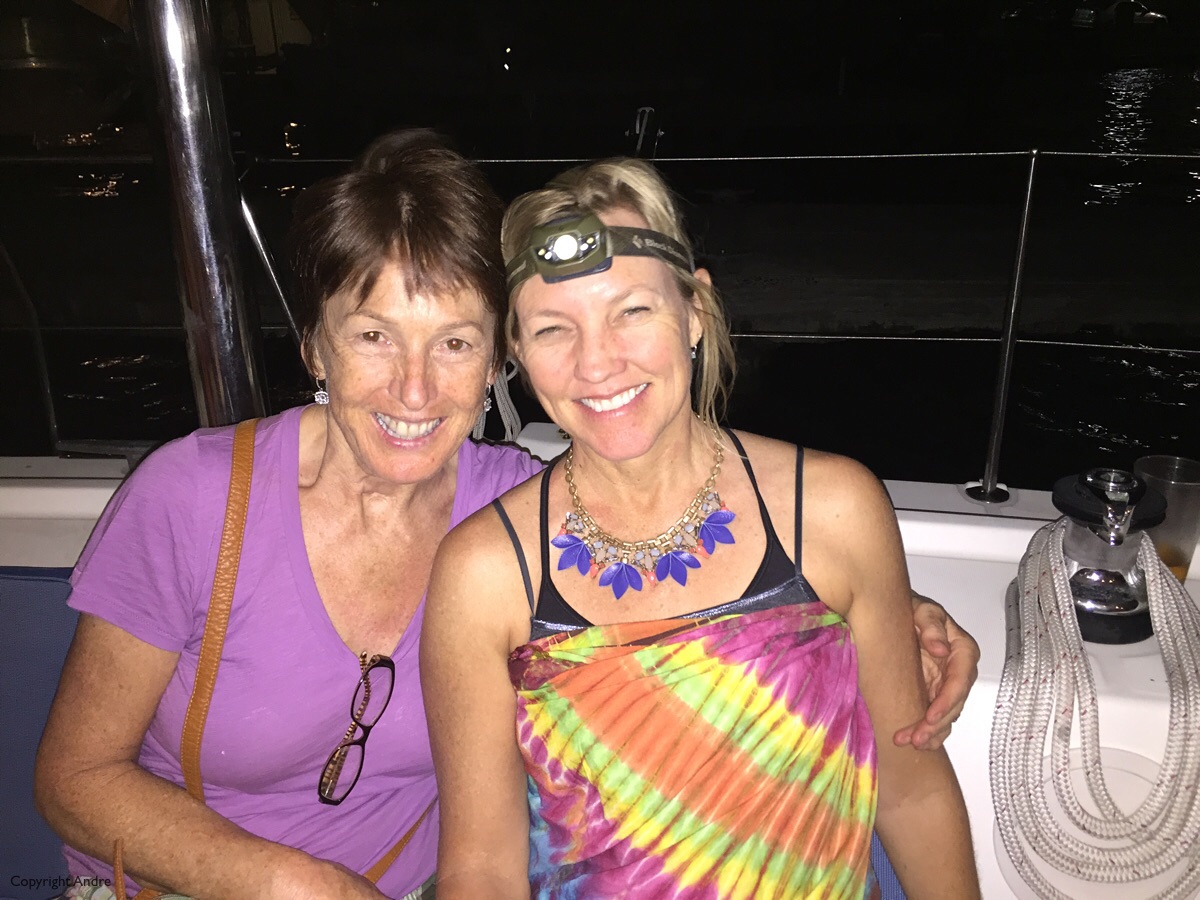 Our bevvy of BVI beauties, Rose, Ann, Floss & Patricia.
It is now almost 10 pm and I'm sitting outside the Conch office trying to get this first post up & running, the WiFi on the boat is too weak to be productive.