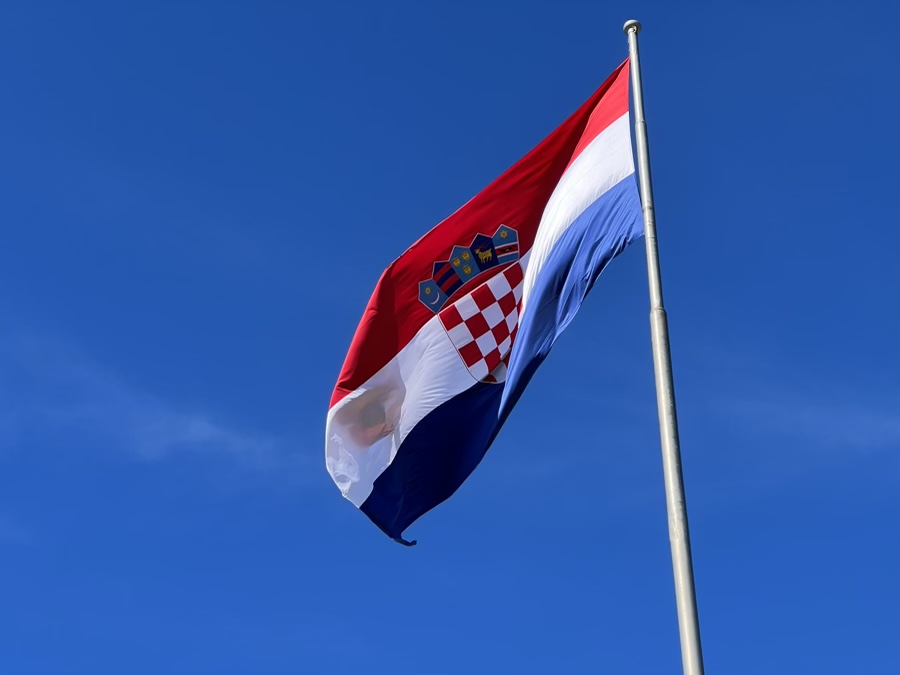 A number of trips came together and it all started with getting out of LA. For me the most stressful aspect of going somewhere is packing and getting out of the house with no option of turning back. Rose always does a good job of finding someone to house sit and we had had the house cleaned for that purpose. Then came the point to call Uber and get a ride to the airport, LAX.
We find the Lufthansa checkin counters and endure the chaoticness of the queue, drop our bags, and head for security. They have a dog sniffing for something or other, we're clean and we march off to our departure gate. Now we're in the airlines hand as to whether we takeoff on time.
A few minutes late but it's a crowded 747 flight to Frankfurt and although Rose has her preferred aisle seat, I have a talkative Iranian next to me. Seat back, eyes closed, eye shades on and he continues to direct irrelevant drivel towards me.
Touchdown in Europe but it's a long 5 hour layover before the short flight to the coastal town of Split in Croatia.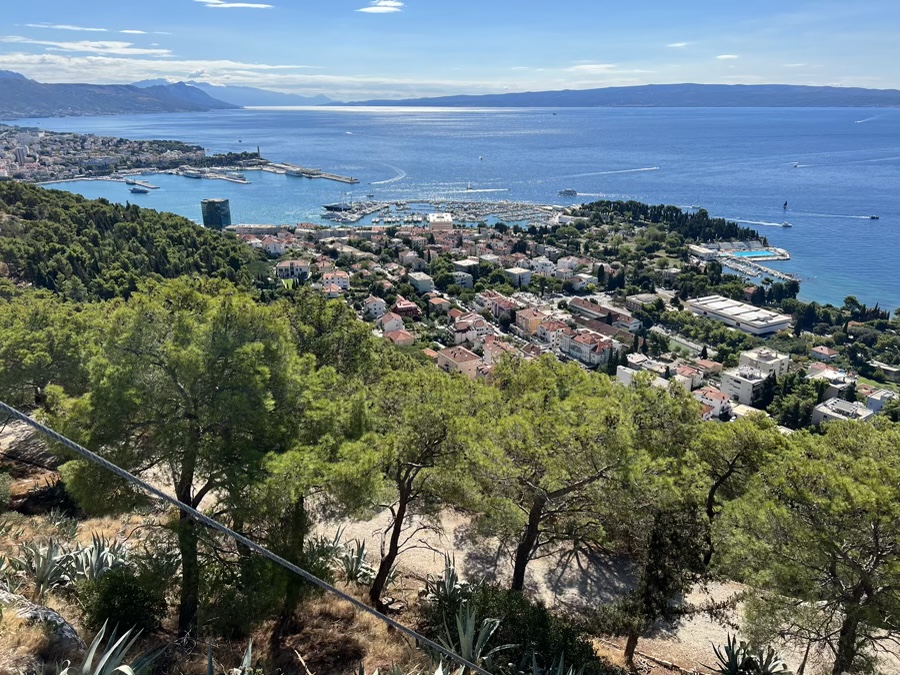 We're here because Jerry & Ann have organized a crewed sailing trip aboard the Gulet Romanca and there will be 16 of us on board for a pampered trip around the islands off of Split.
We're here two days early to  adjust to the new time zone and preview the ancient walls of Split. A hike up Marian Hill gives us a view of the port and a walk down to a rocky beach on the far side.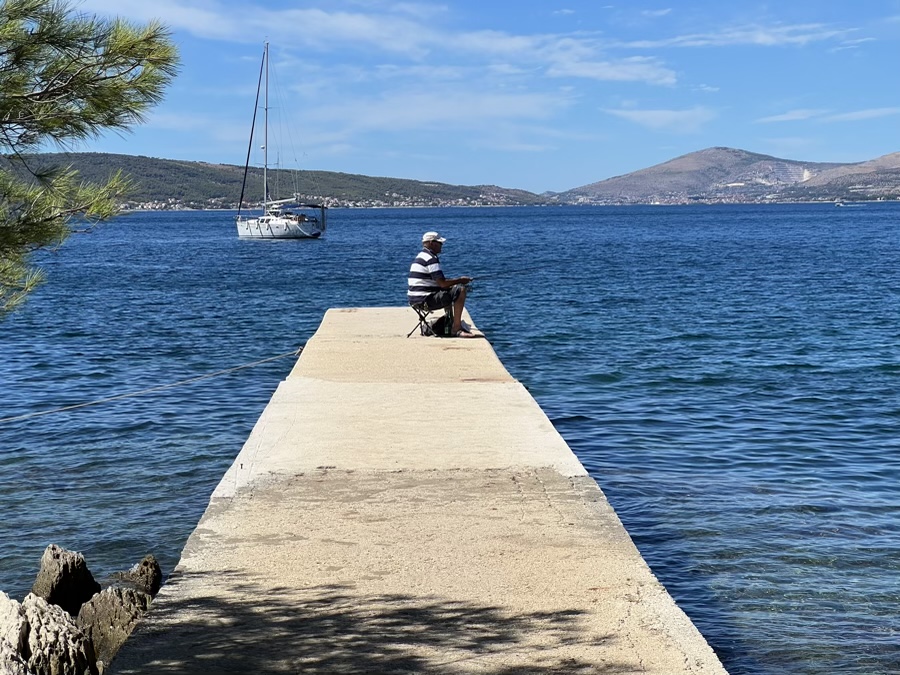 Later we meetup with more of the group and have a fun happy hour on a rooftop balcony c/o someone's AirB&B apartment.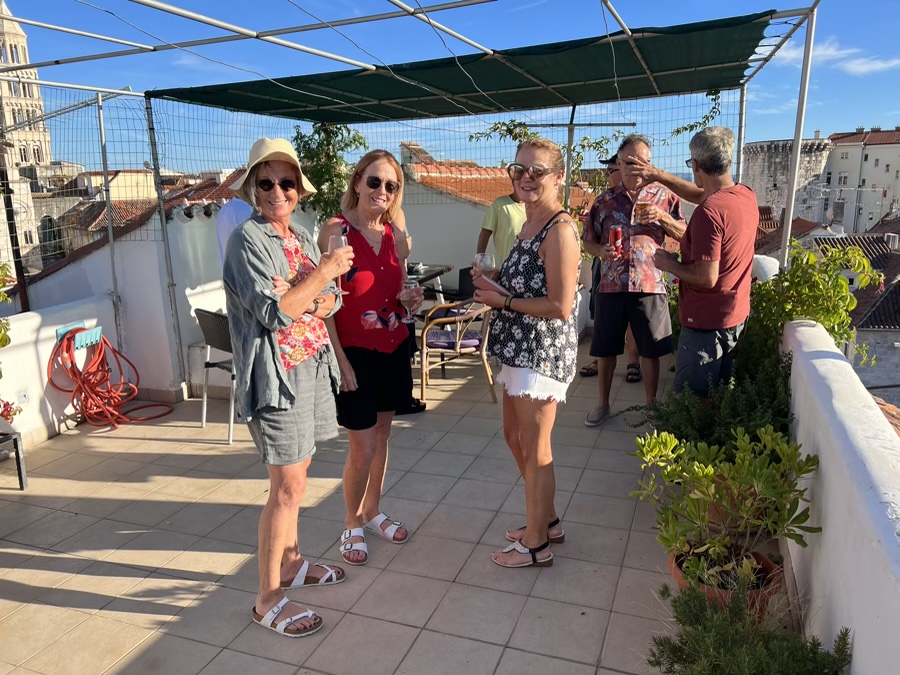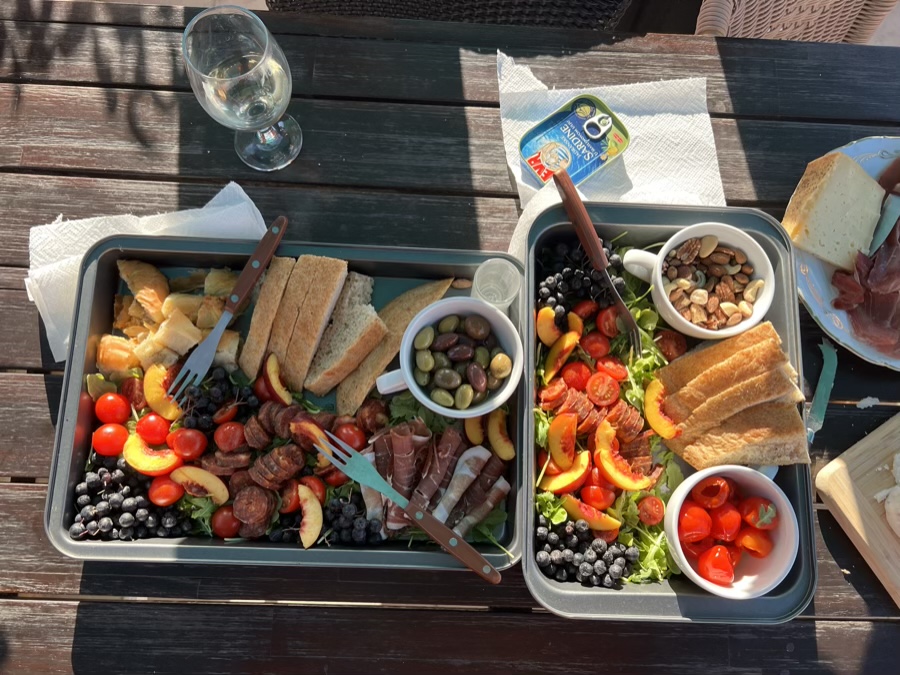 Later that evening we walked the narrow walkways of Diocletian's Palace and mingled with the over abundance of fellow tourists.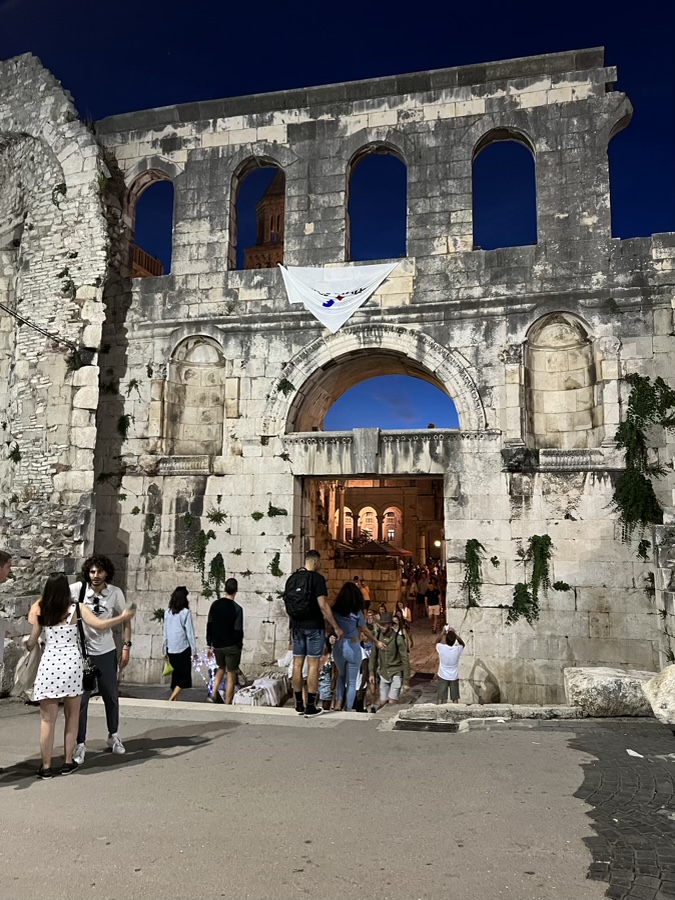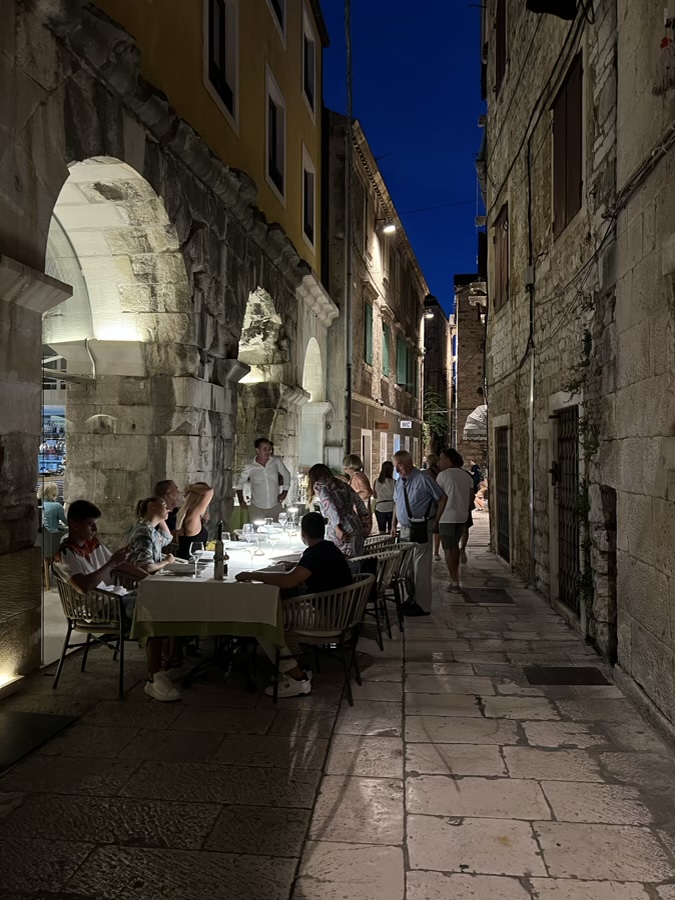 Tomorrow is Saturday the 3'rd and we will go and find our Gulet.