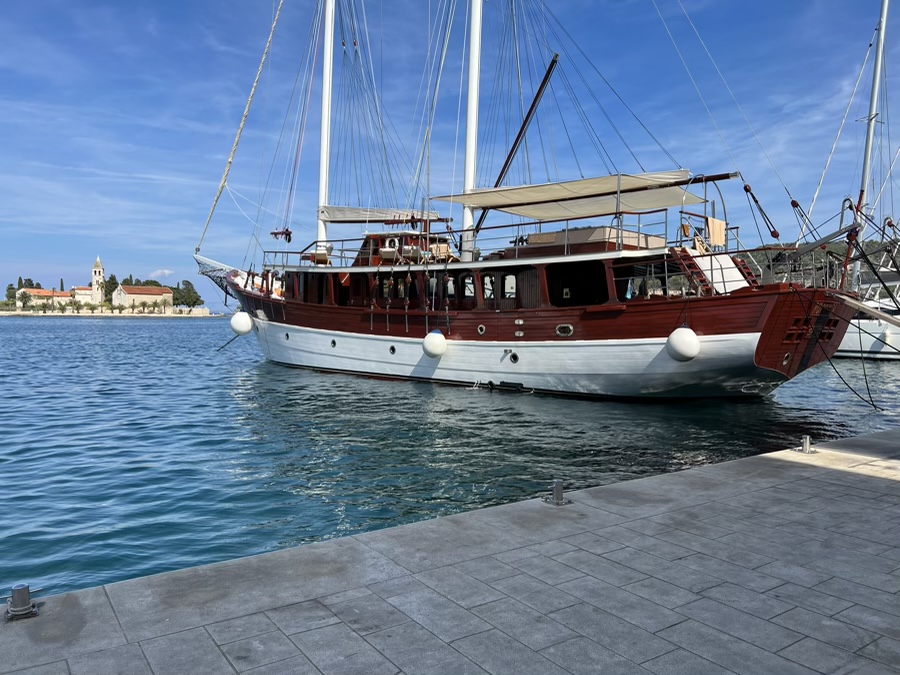 How did we get to this? Well Jerry always wanted to go sailing in the Adriatic but he would have to get a European license to do that. Next best was to get a crewed boat and let the locals do the sailing. Very soon the list of interested parties grew and we maxed out at 8 couples and selected the Gulet  Romanca for a week in early September.
Saturday at 4:30pm we were allowed to board and were greeted by the crew. We were in awe of the majestic boat and dizzy with excitement as to what lay ahead. They served us champagne on the upper deck as we slowly left the slip and headed out into the Adriatic.
As it was late in the day we motored across the channel and anchored in a sheltered bay on the island of Brac. Evona, our chef, served us a dinner of fish freshly grilled by the skipper, Marin.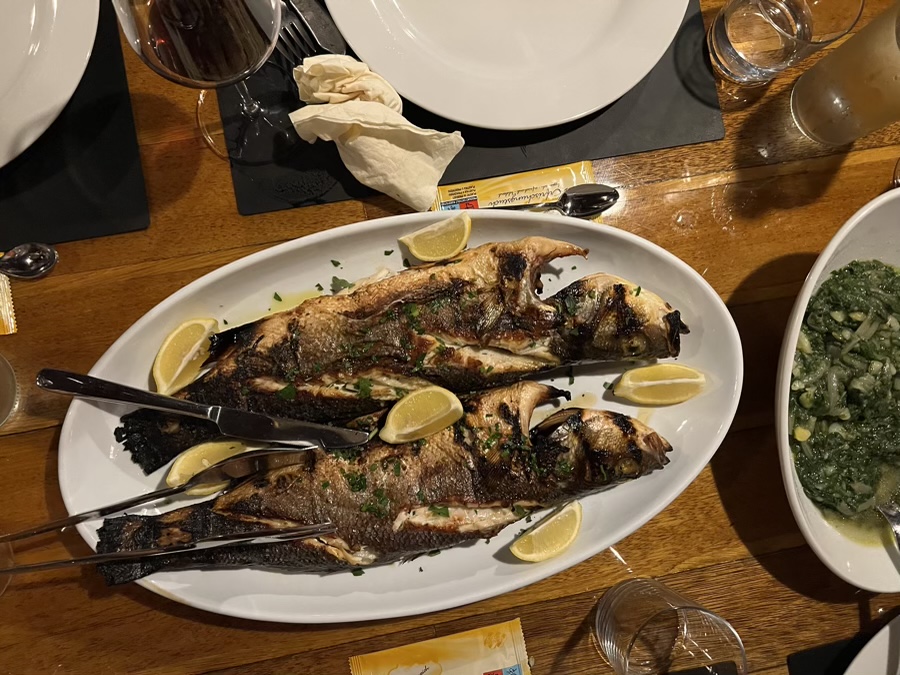 It was absolutely idilic to wake up early, get served a cup of americano and savor it in the quiet stillness of the morning.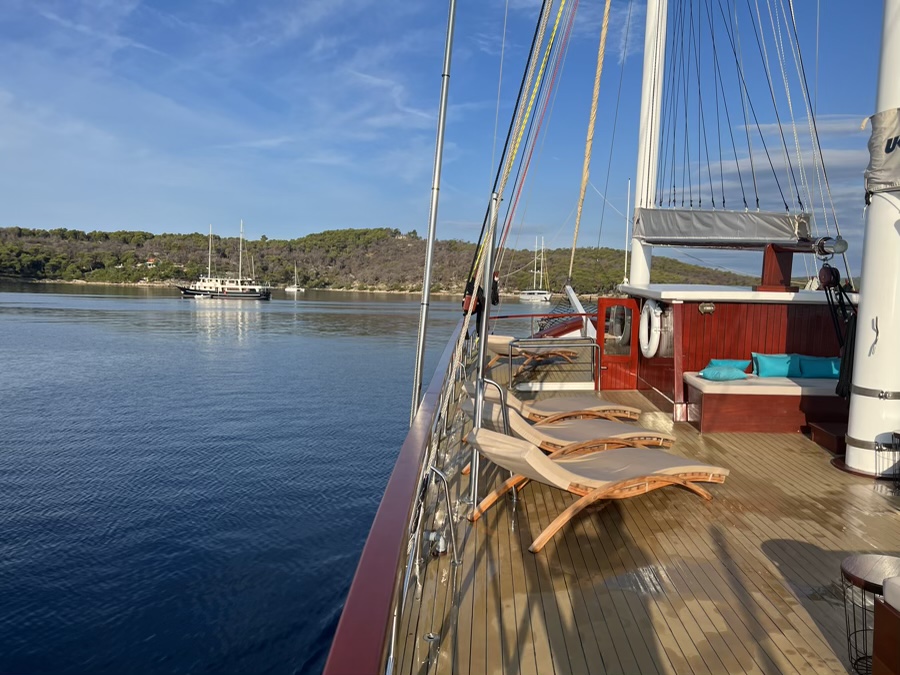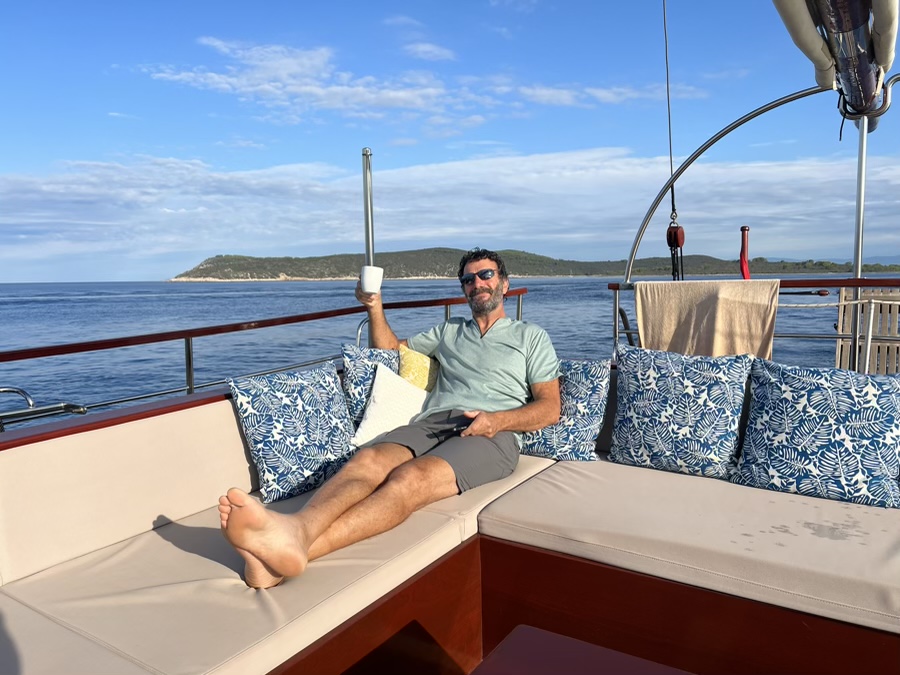 Next stop was near the town of Hvar on the island by the same name. It has a reputation of being the party town so we had to go and see for ourselves. First we all piled into a water taxi for the short ride into port.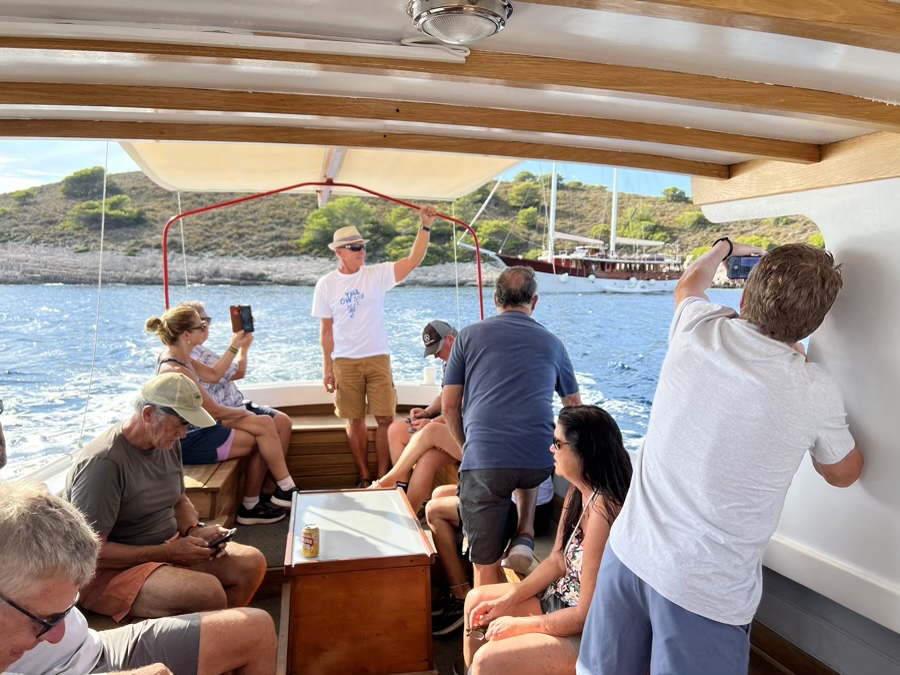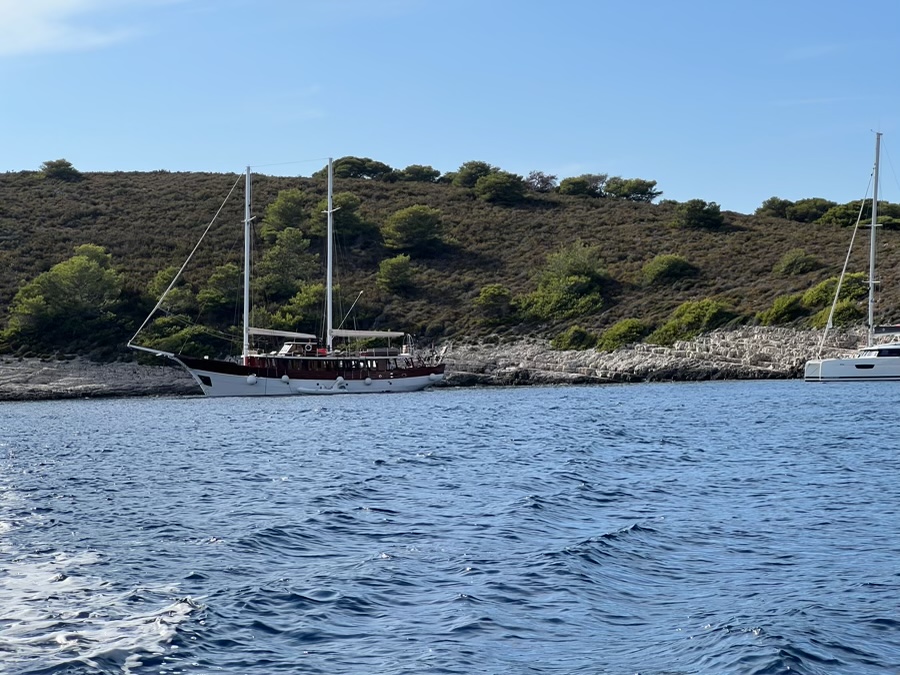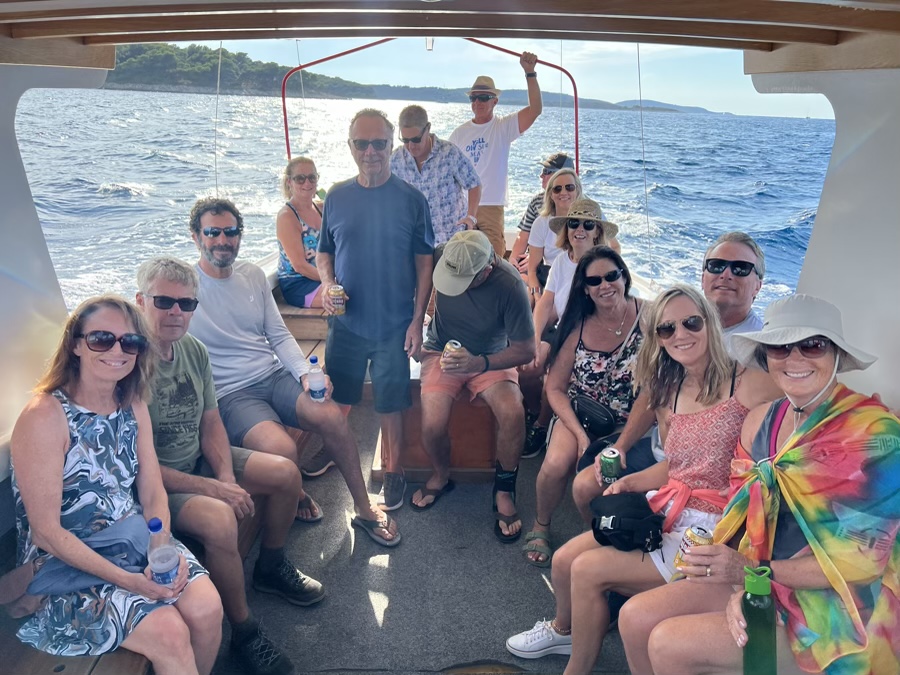 Hvar has an old fort behind the town and we took the chance for some exercise and headed up a multitude of stairs.