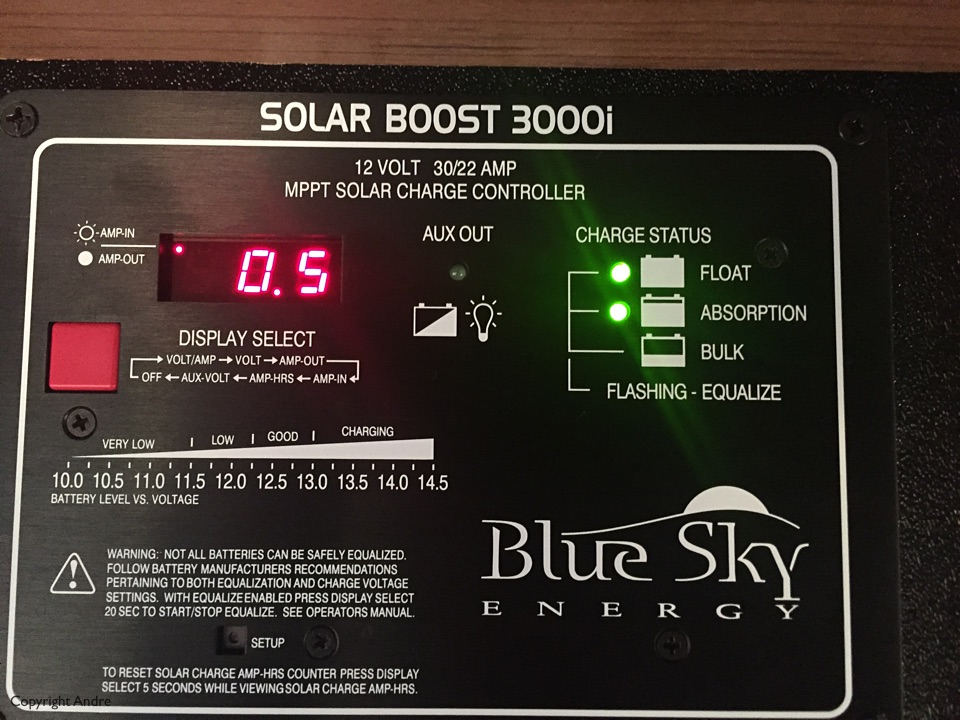 Our first venture into renewable energy are a couple of solar panels on the roof of our Navion. The photo above shows half an amp flowing into our batteries at 7 am this morning and that number will rise to about 10 amps as the sun rises and hits the panels more perpendicularly. But more about that in another post as this one is about beach camping.
Brian at Advanced RV said our RV would be ready to pick up at 2 pm on Thursday so we said why not drive out to Ventura and park along the beach so we can test out the new solar panels. Ventura county had this great money making idea and took a section of PCH that runs right on the coast and painted in 127 40 feet parking spaces on the seaward side. They then charge you $28 to park there for one day, no other services provided except a place to deposit your money for them. You do get a front row seat to gaze out over the Pacific and that is why it is so popular. It was closer to 3:30 pm as we exited the 101 Hwy at Seacliffs and started trolling PCH for a vacant spot.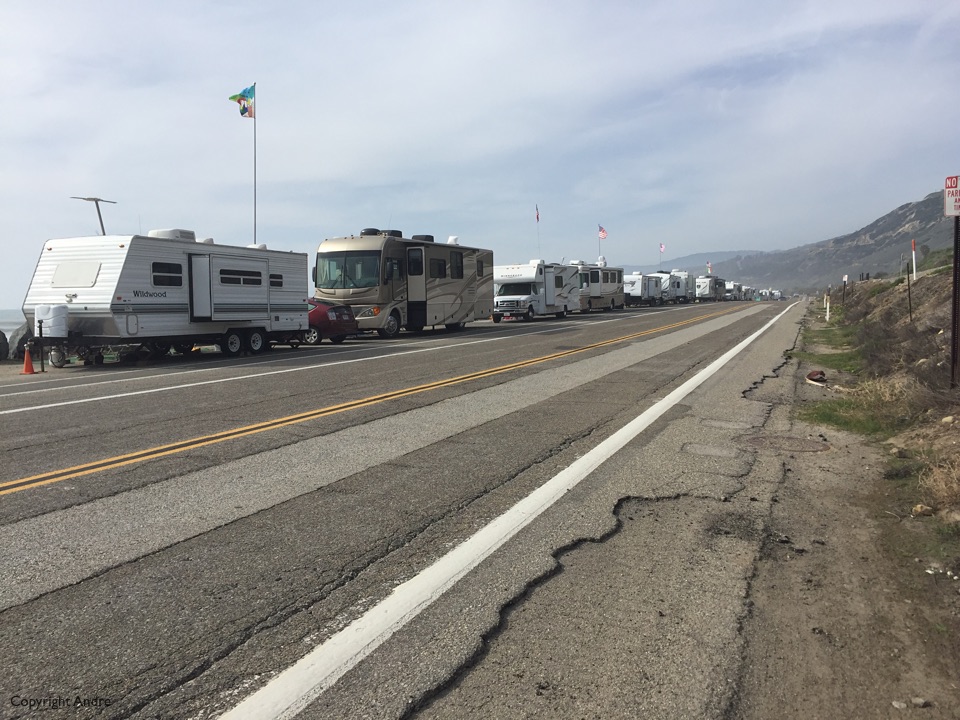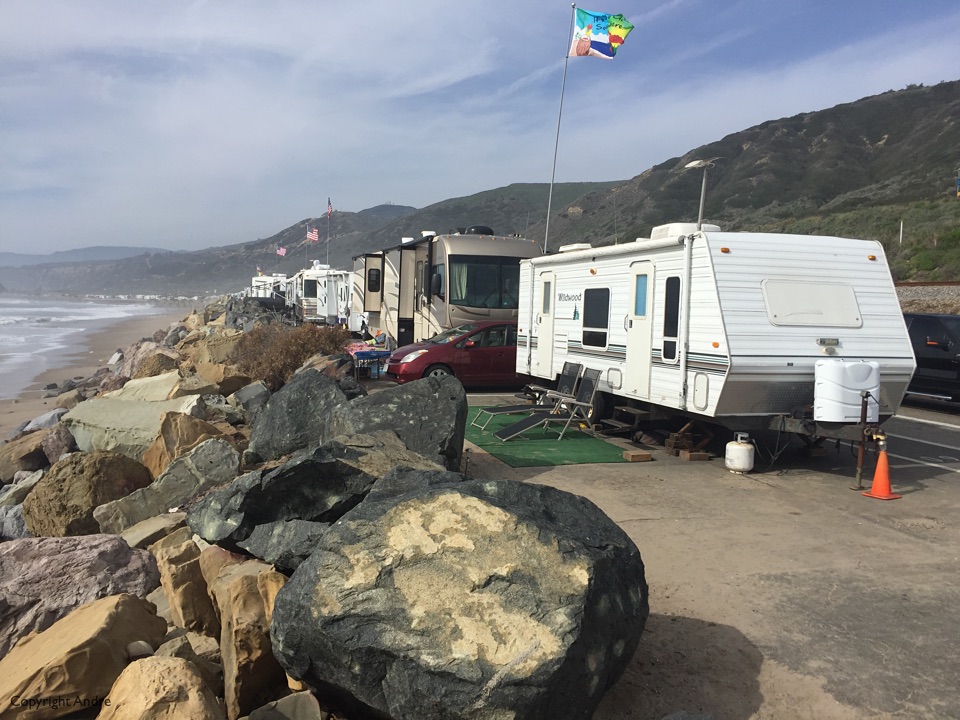 It soon became clear that every one of those 127 spots was taken and we had better come up with a plan B else we would be stuck without a place to spend the night. Rincon is flanked by two smaller slightly more established campgrounds, Hobson to the north and Faria to the south were we had pulled over to assess our situation. All the sites are on a first come first served basis and the place looked full. I went down to take a fruitless look, have to do it. There's this guy with a pickup camper circling the sites and I comment: "Looking for a site?" knowing that if he can't find one I certainly wouldn't.  "No, but there is one over there" pointing to where a bunch of cars are parked. I rush over and a woman is about to move her car out of the empty spot. She verifies it is available and I ask her to hold it while I rush off to collect Rose and the RV and that is how we squeezed into the last one which Rose attributes to the Hail Mary's she had been reciting.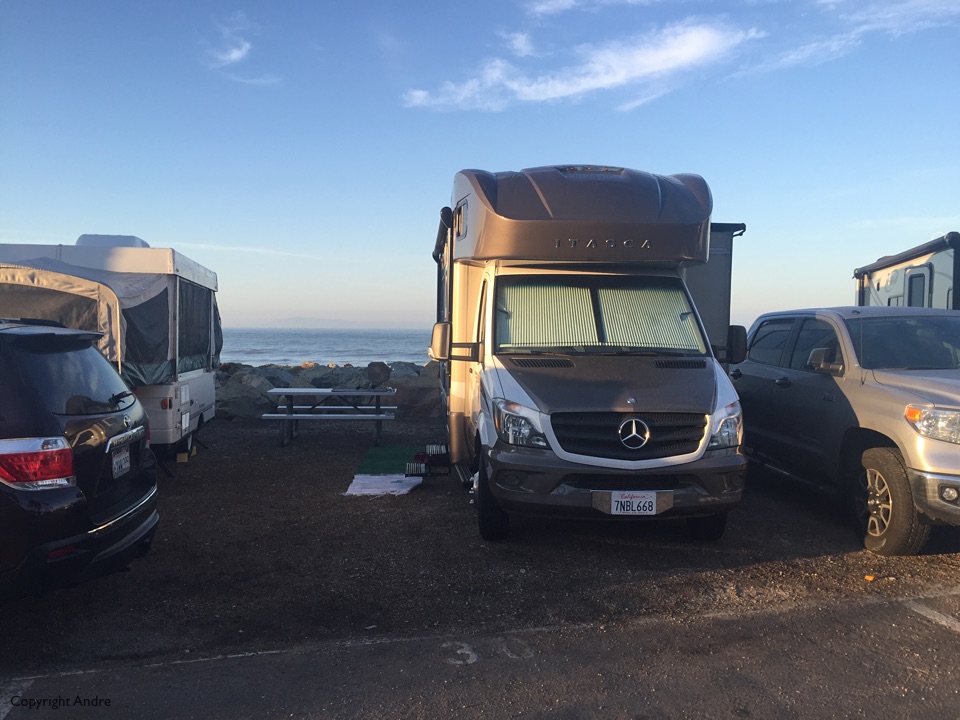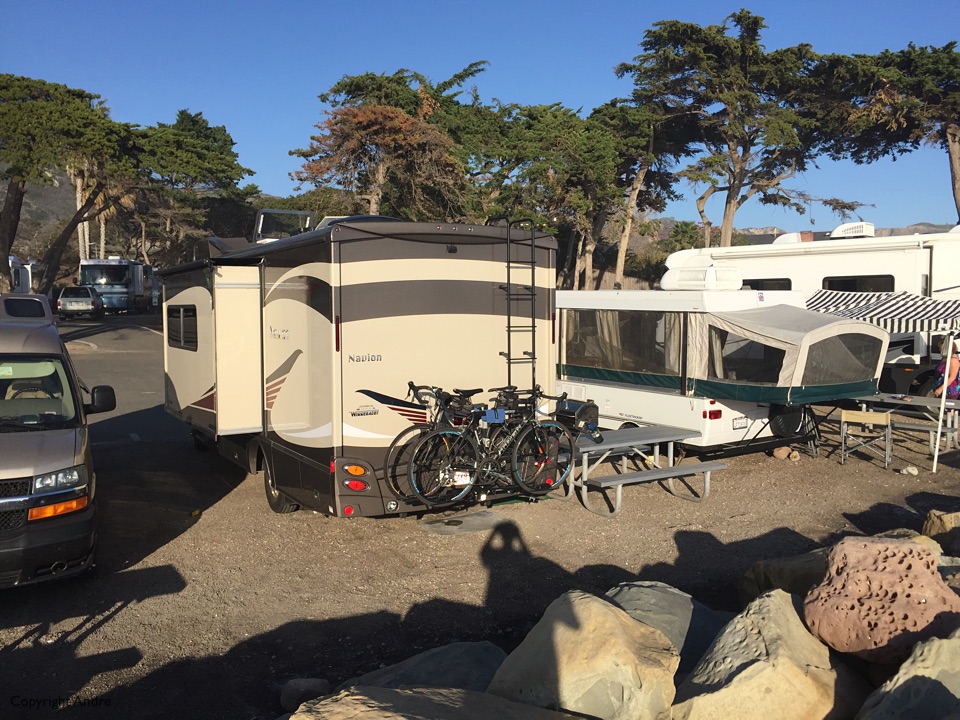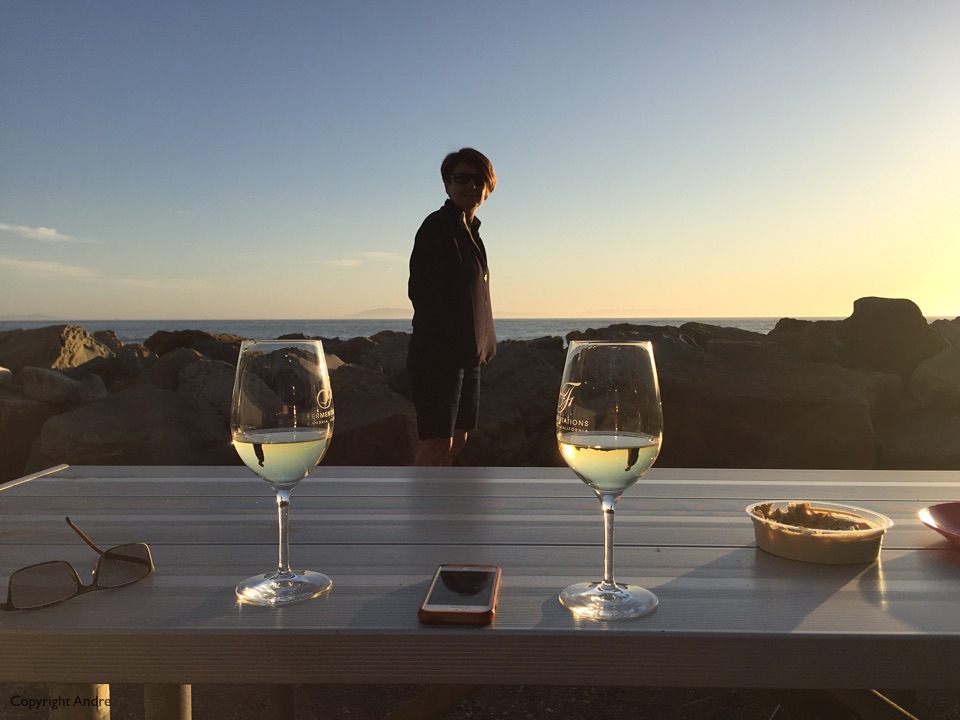 Friday was foggy at the coast and we got off to late start bike ride. Here it is on Strava. Down the coast into Ventura itself and then up the bike path into Ojai where we refueled with coffee and pastries.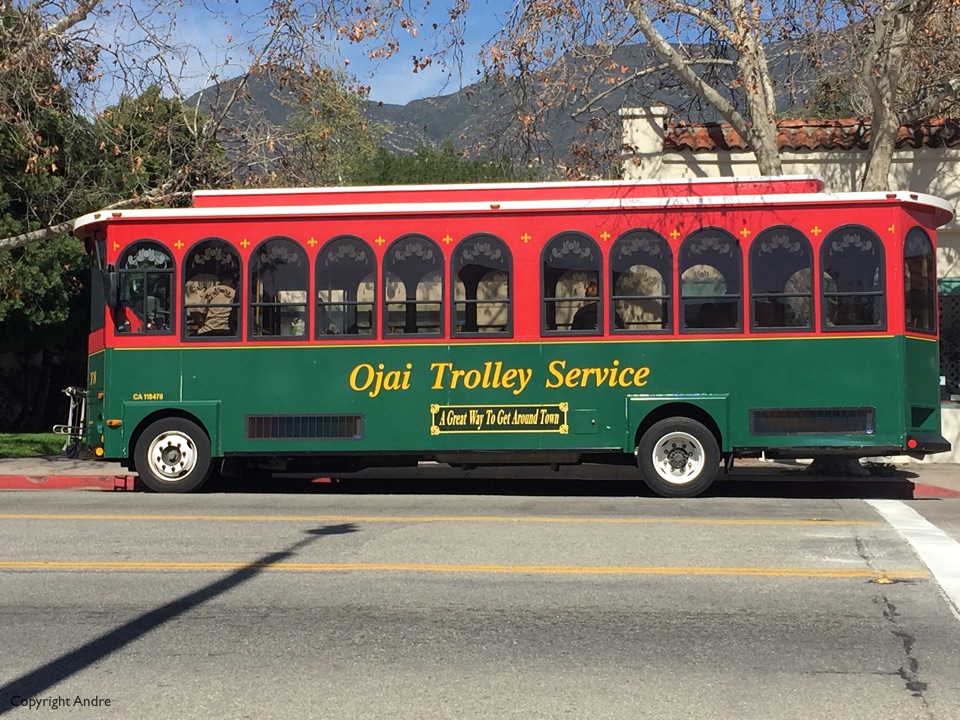 From Ojai the road climbs out west and looks back on Lake Casitas.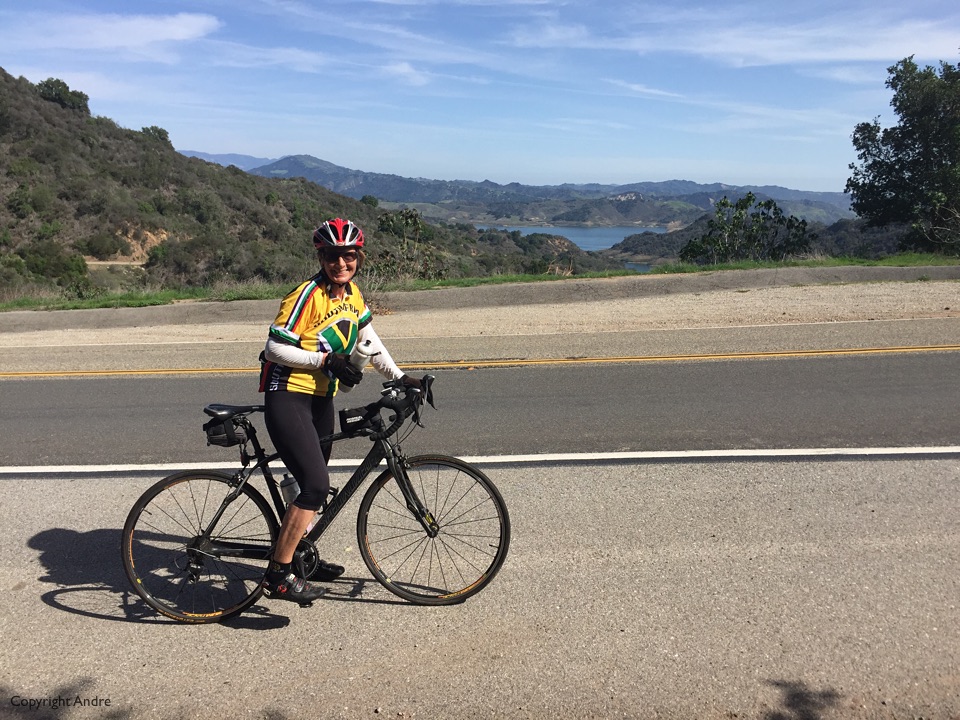 Then we were back on the coast at Rincon Point where there is a new bike path that parallels the 101 freeway south. The 101 is the only road over this section and you definitely want to keep away from those cars.