Rosemary and Kevin are to be married in Mulinavat, Co Kilkenny on Saturday July the 16th, 2018 and we were invited. Always a fun trip to visit the extended Malone's in Ireland and we decided to add to it by doing a loop through the North before settling into Co Kilkenny for the festivities.
We bid on an upgrade for the flight into Dublin and were lucky enough to get it accepted. Rose loved that and we made the most of the lie flat seats as we winged the night into Ireland.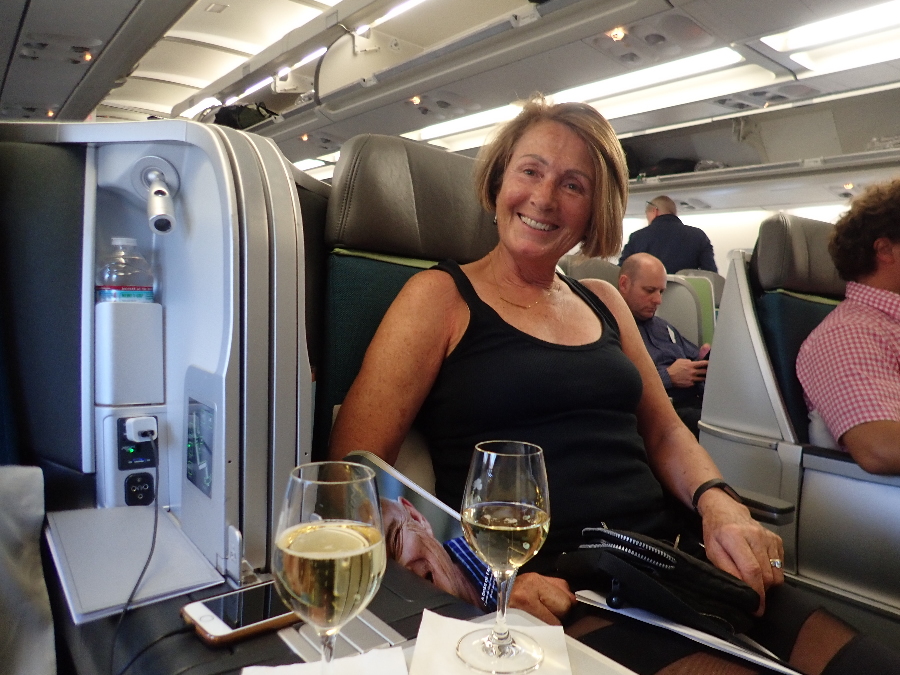 Picked up a car and headed a short distance north for our first night's stay with friends Ann and Mark.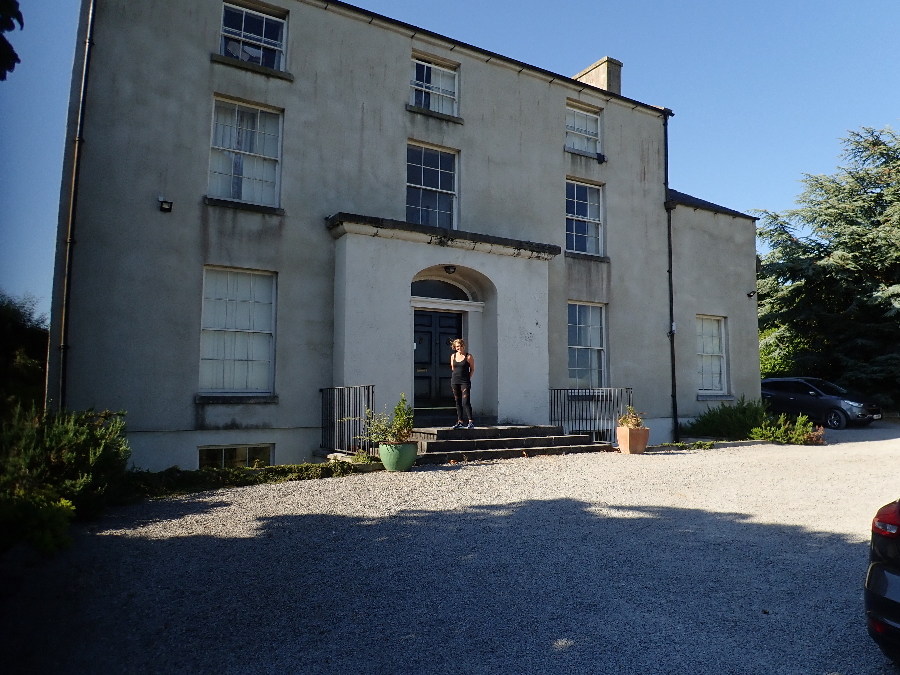 Their house encompasses old and new. History for the original buildings and modern comforts for the main block.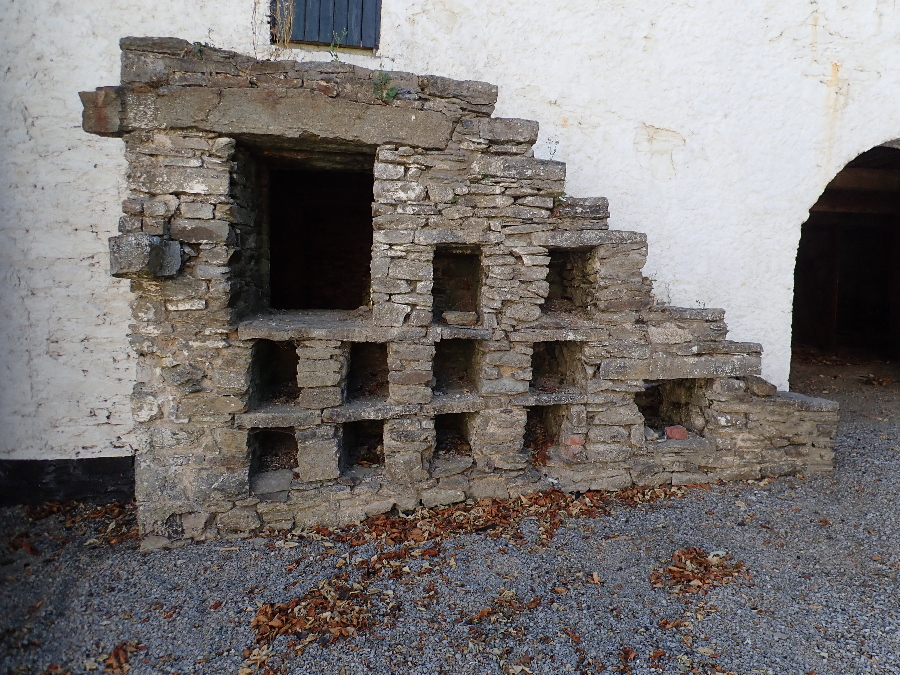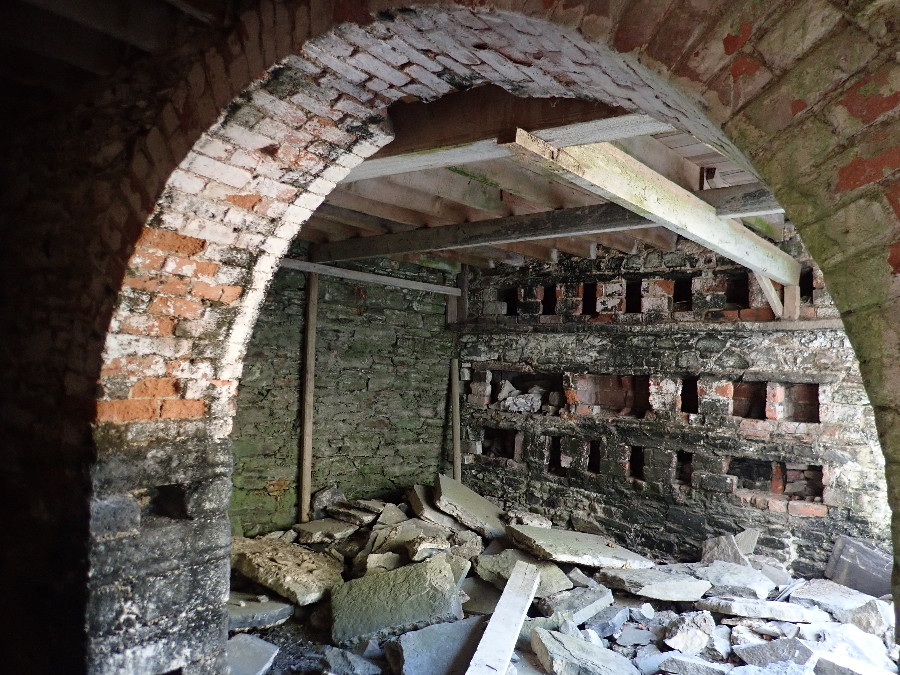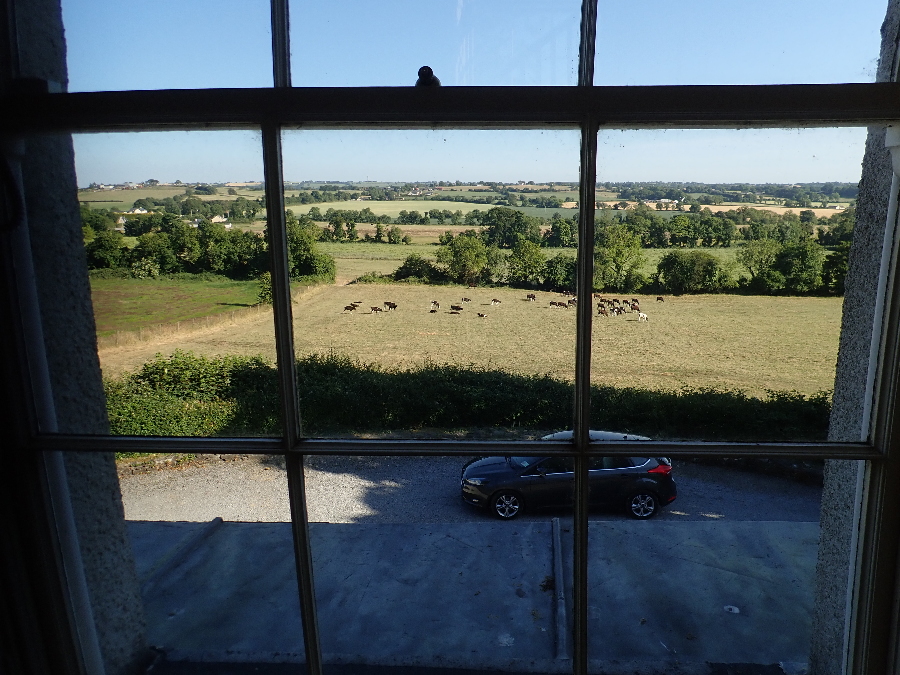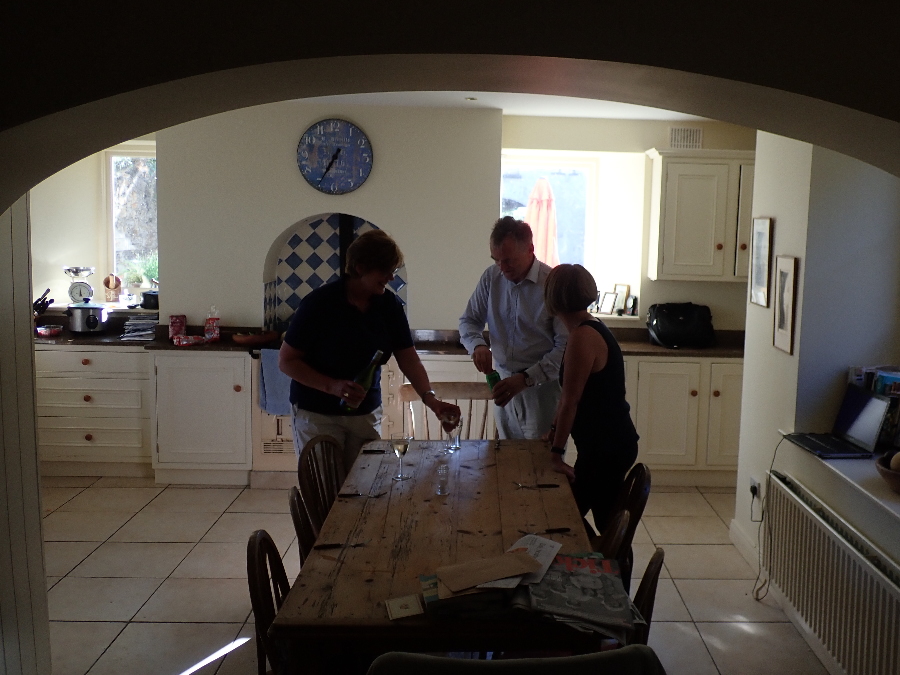 Thanks for the welcoming supper and breakfast sendoff as we followed the M1 north over the seamless border and on to Belfast in Northern Ireland. Had a hotel room close to downtown so that we could ditch the car for a few days and exercise the legs for a while.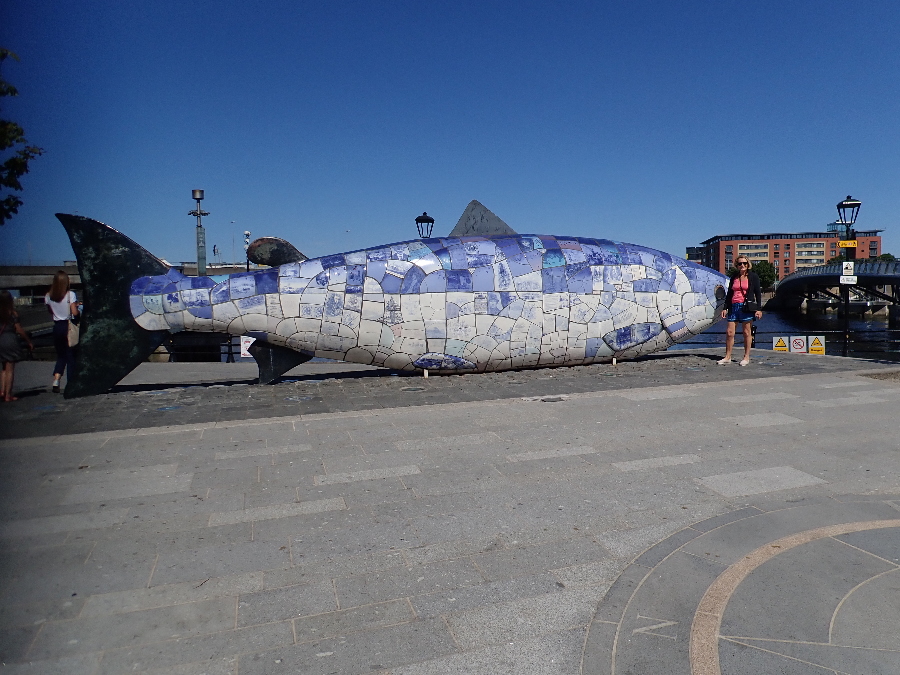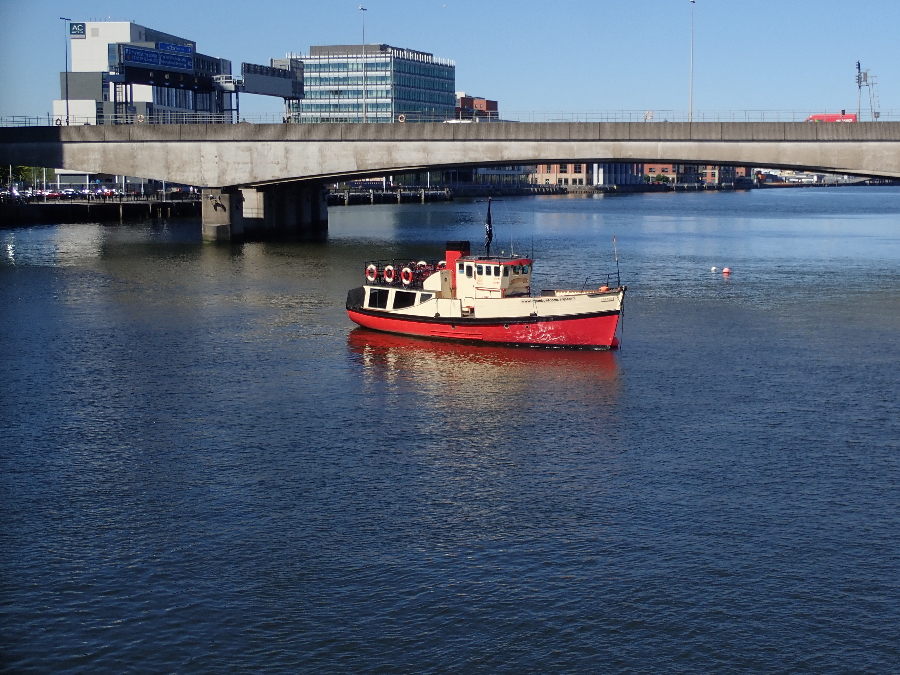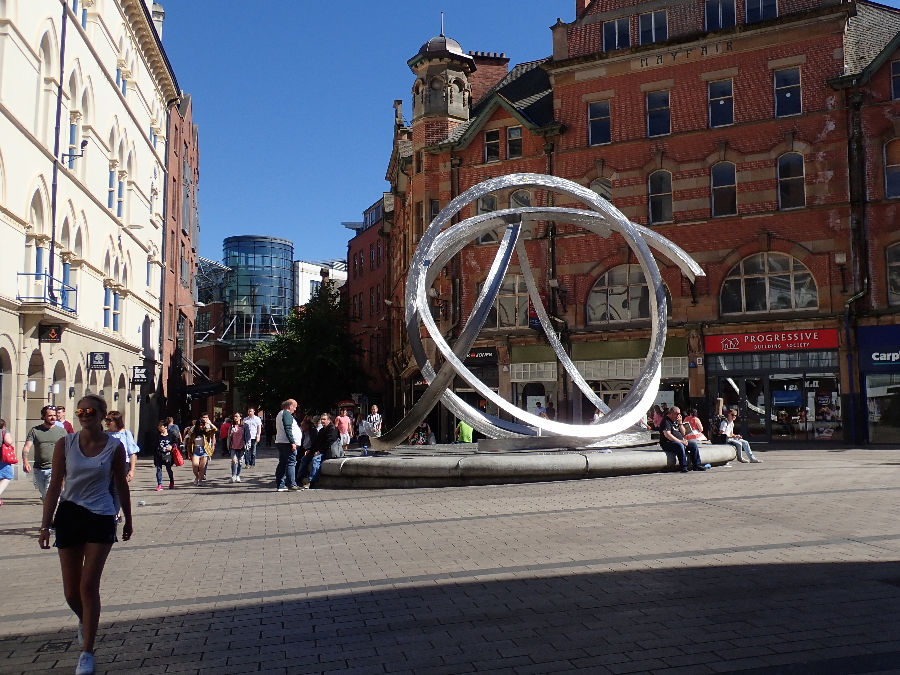 The crown jewel for the Belfast tourist is the Titanic Museum celebrating Belfast's glorious industrial days with the launch of Titanic on Friday May 31st, 1911. She had two sister ships built at the same time, the Olympic and Britannic.
The museum is located "on" the original slipway and one of the glass galleries looks out to the river as if you are standing on deck about to be launched.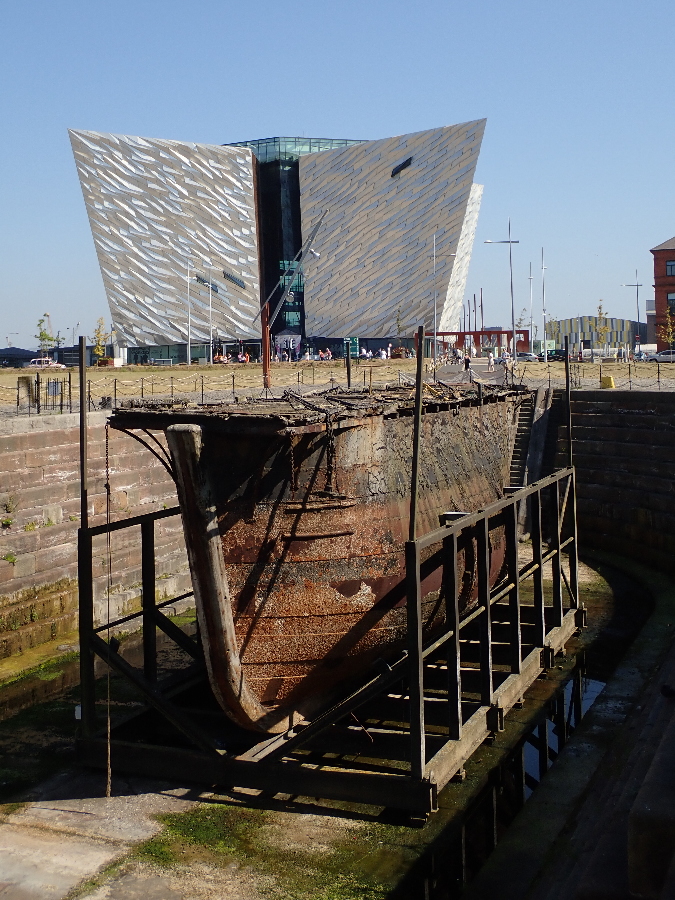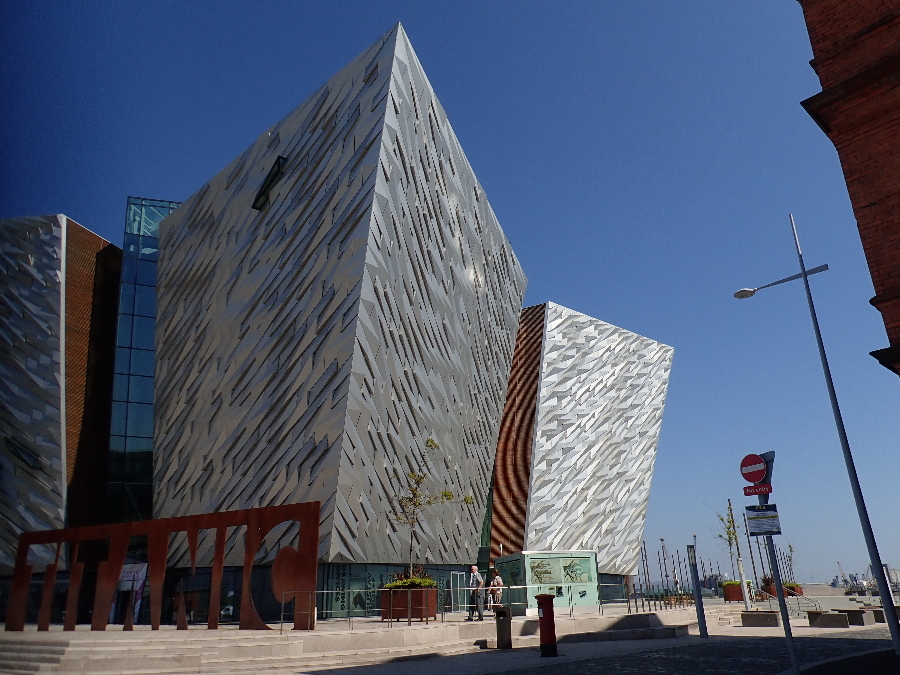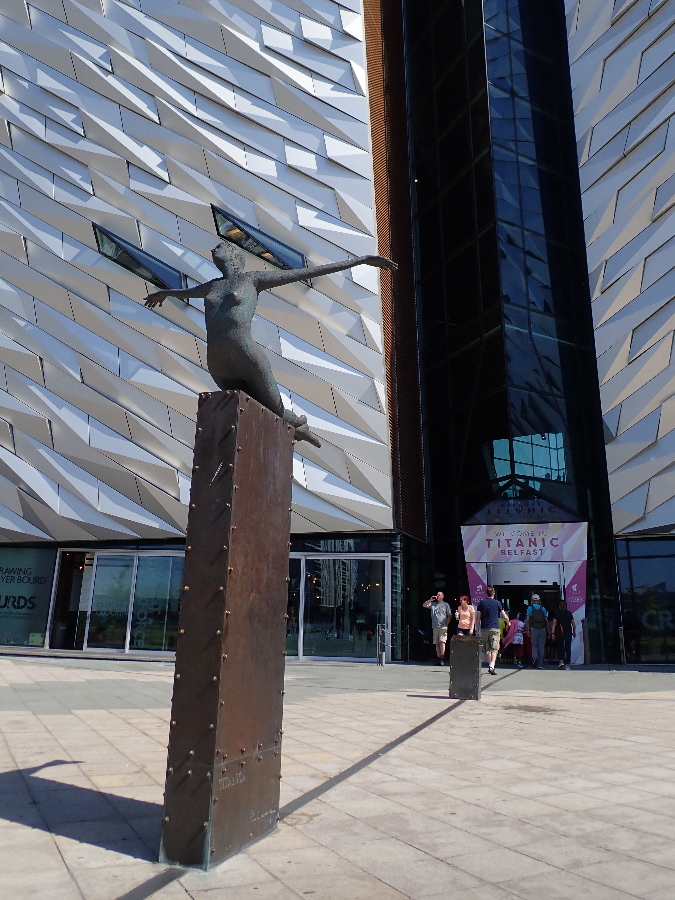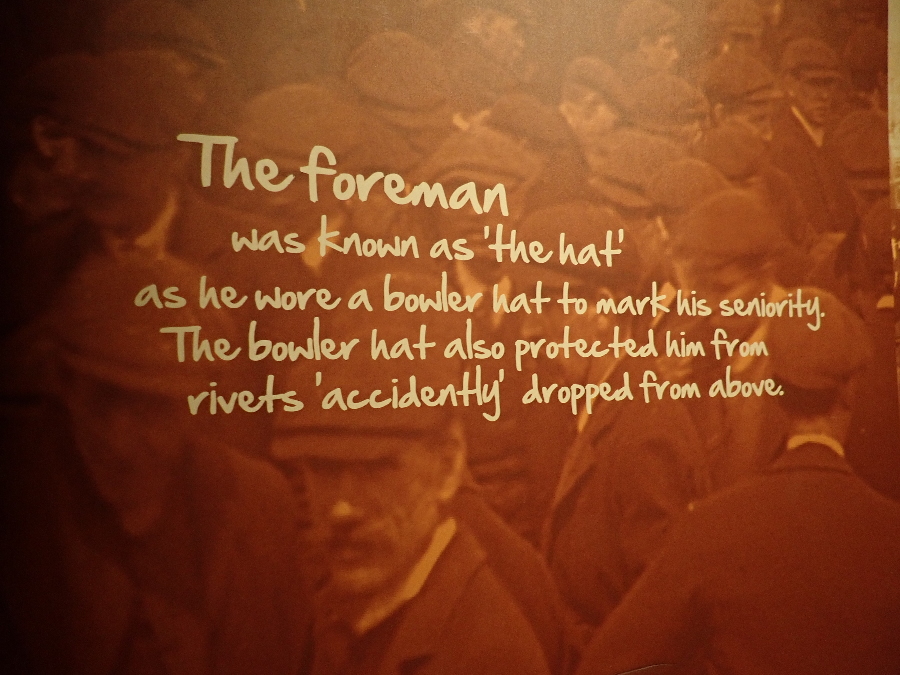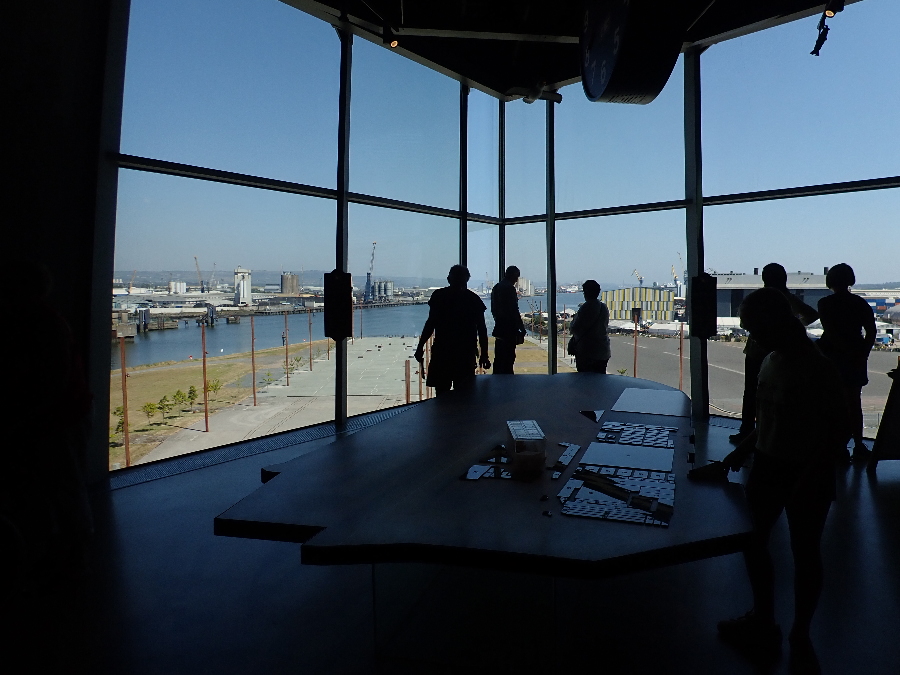 Being tourists in Belfast for a day we jumped on the double-decker bus for a narrated tour of the cities highlights.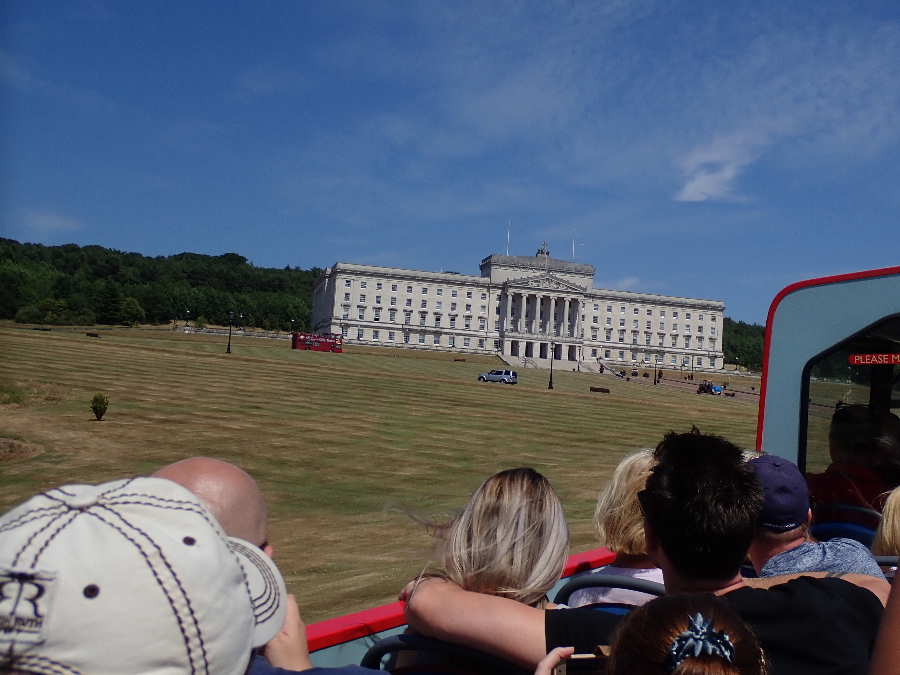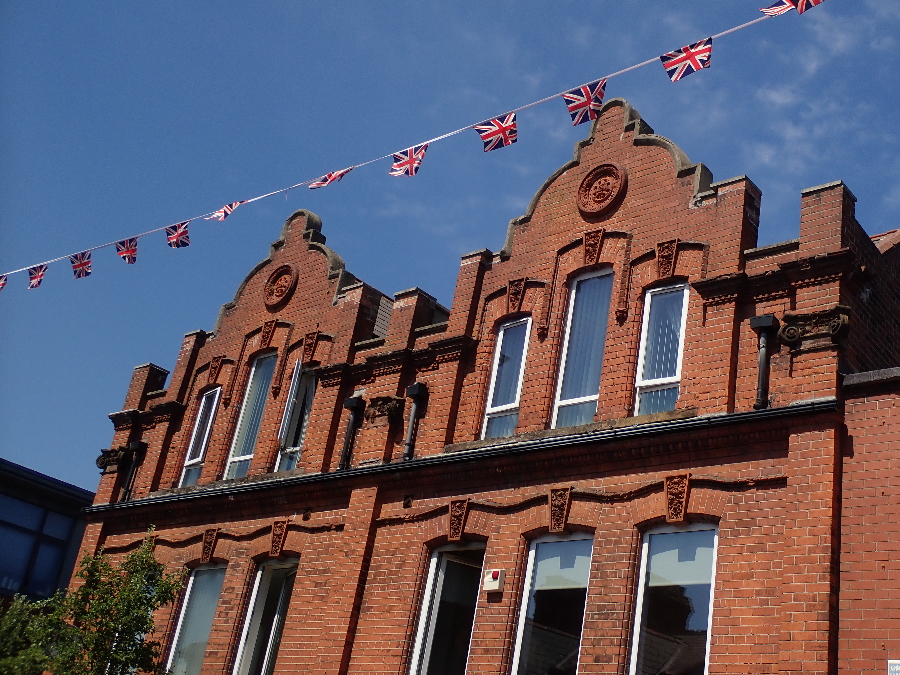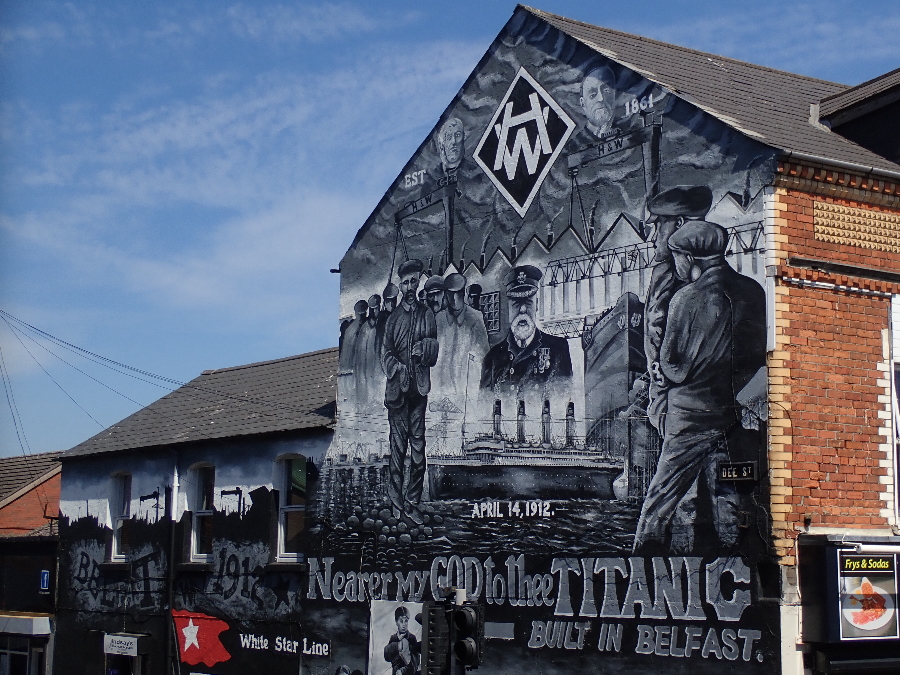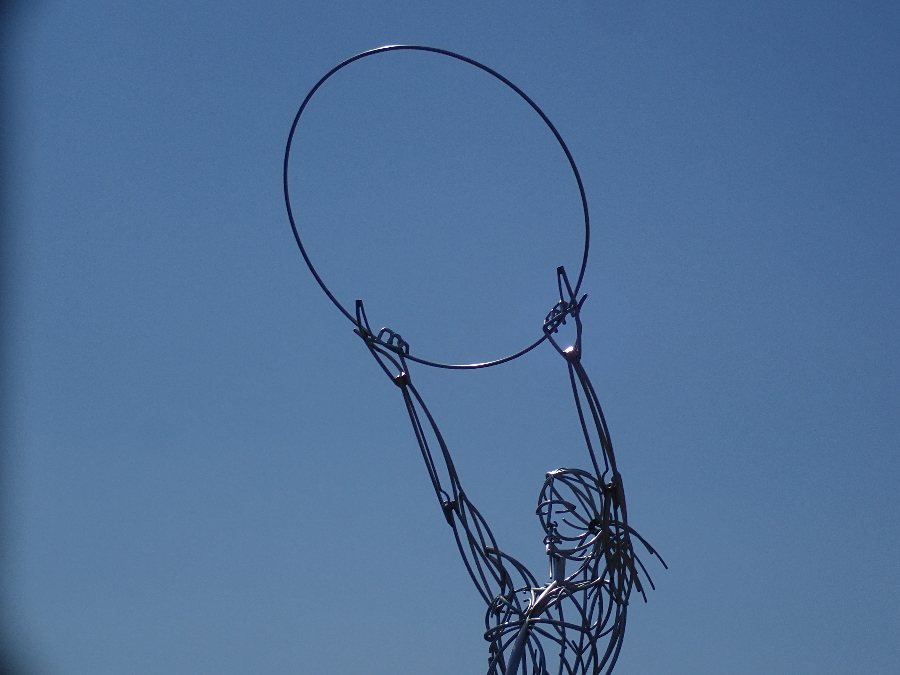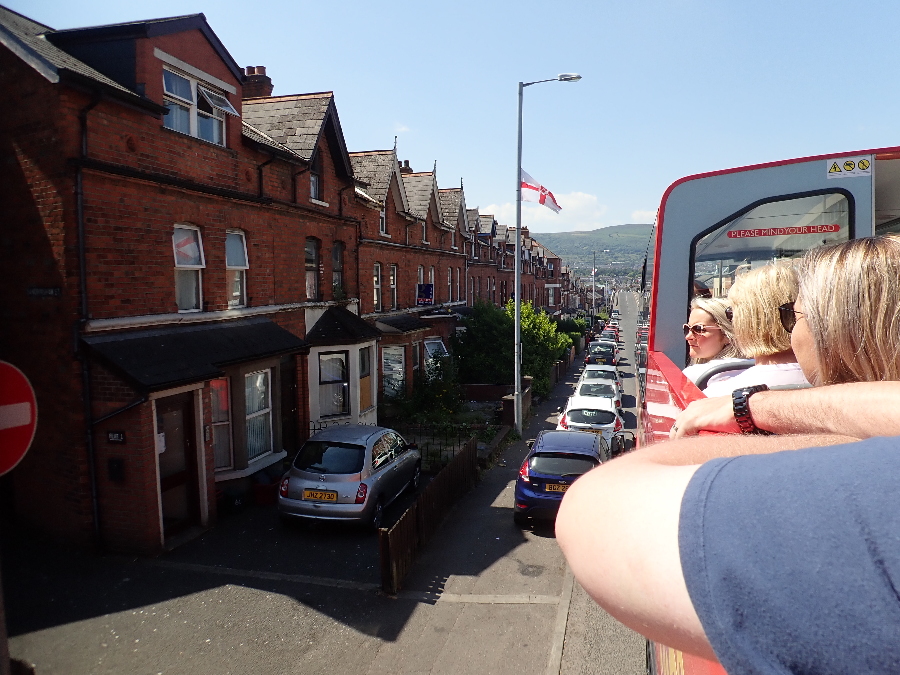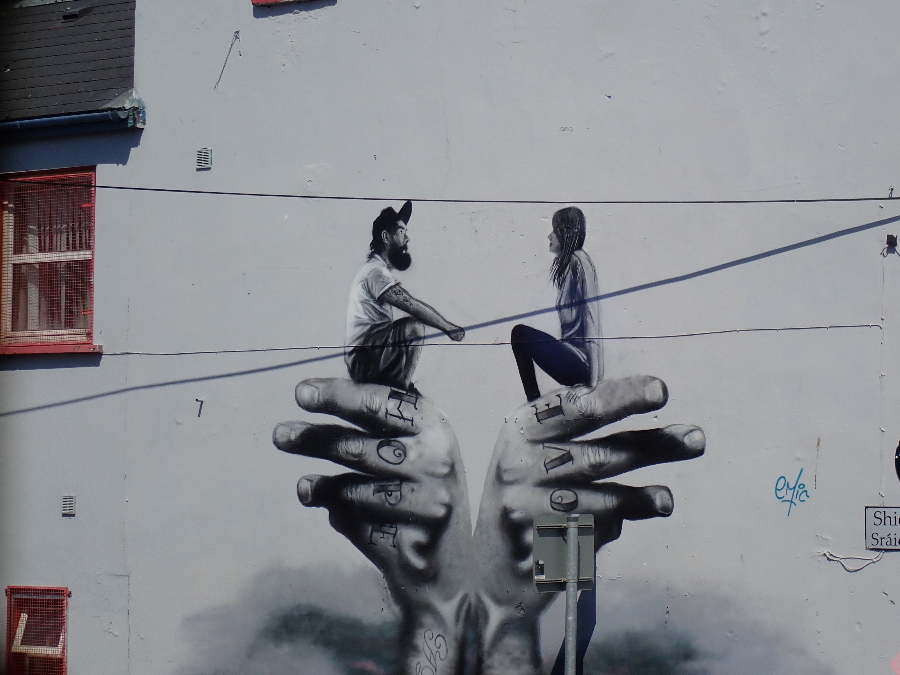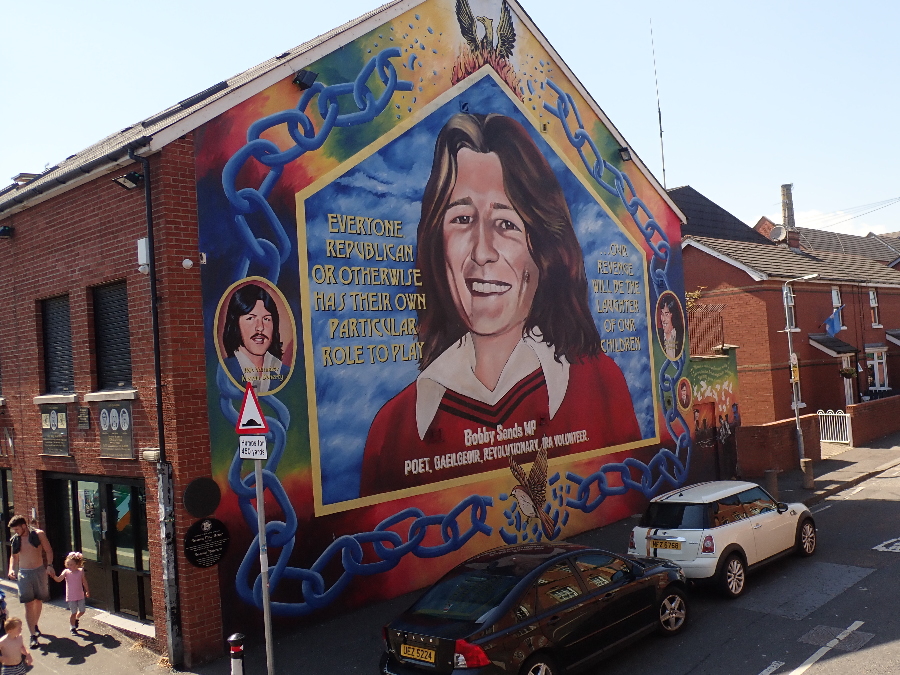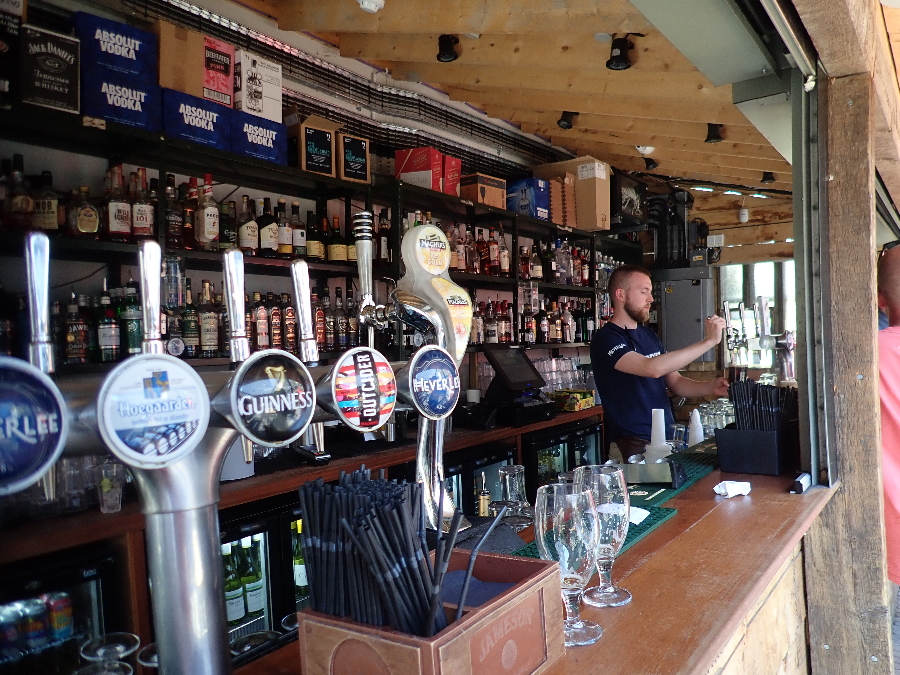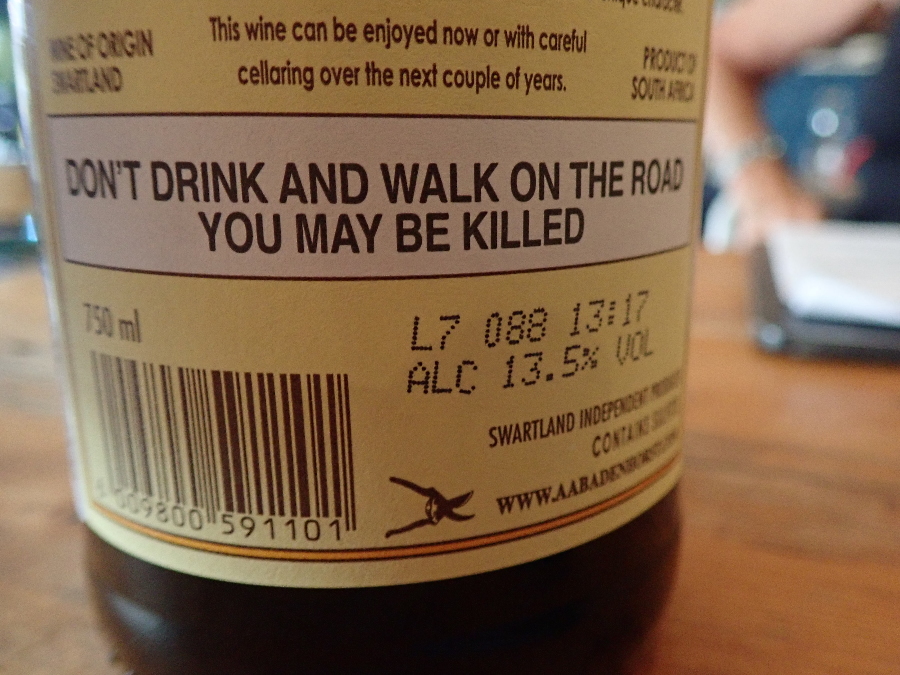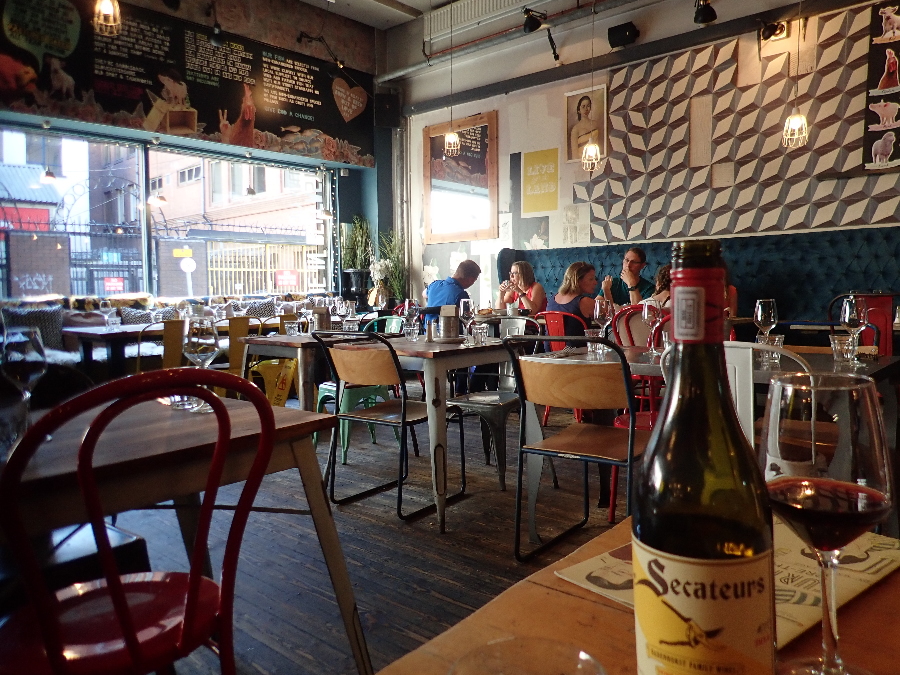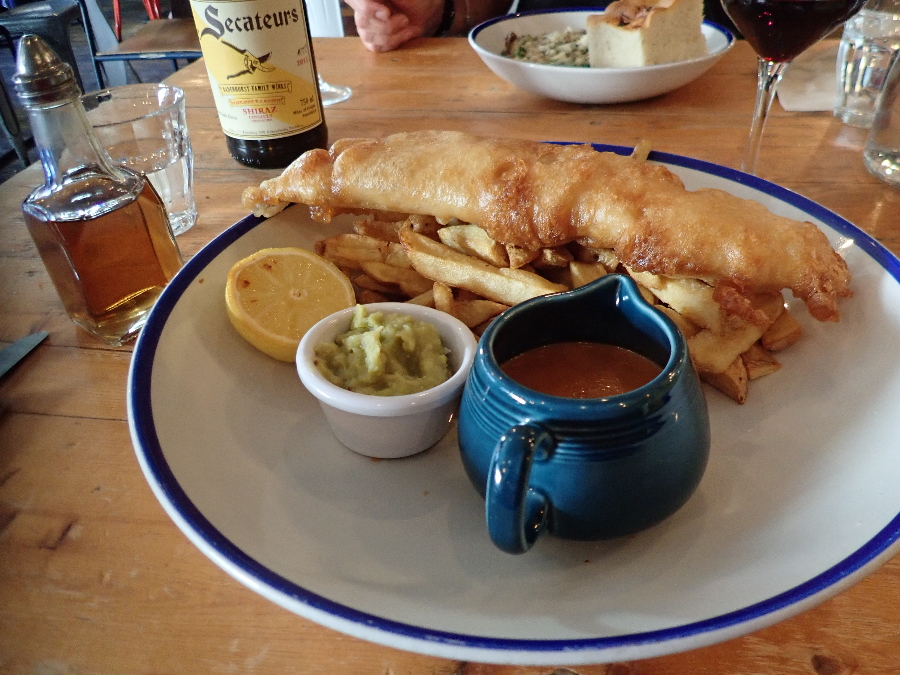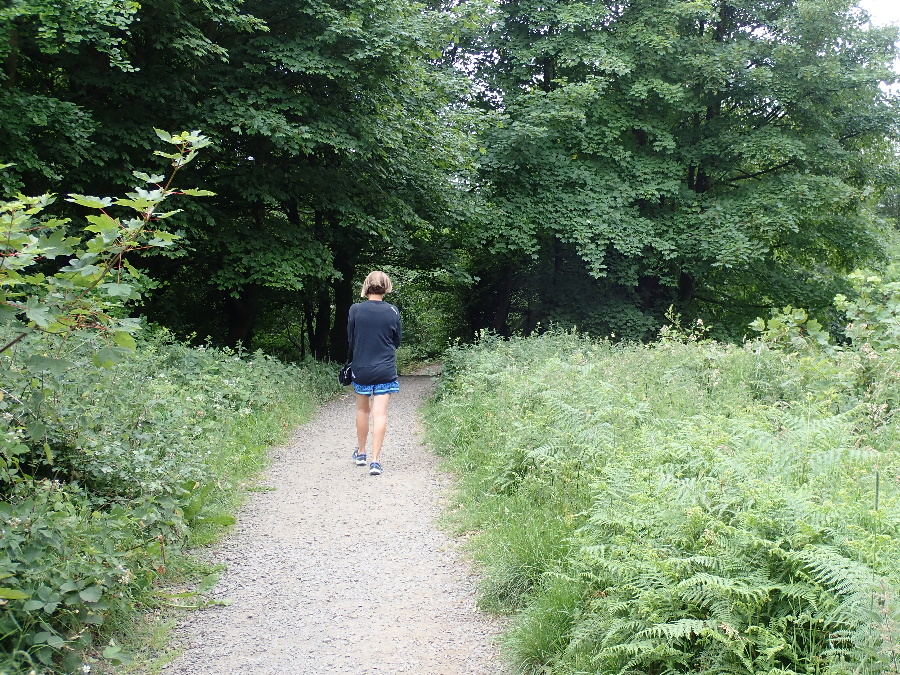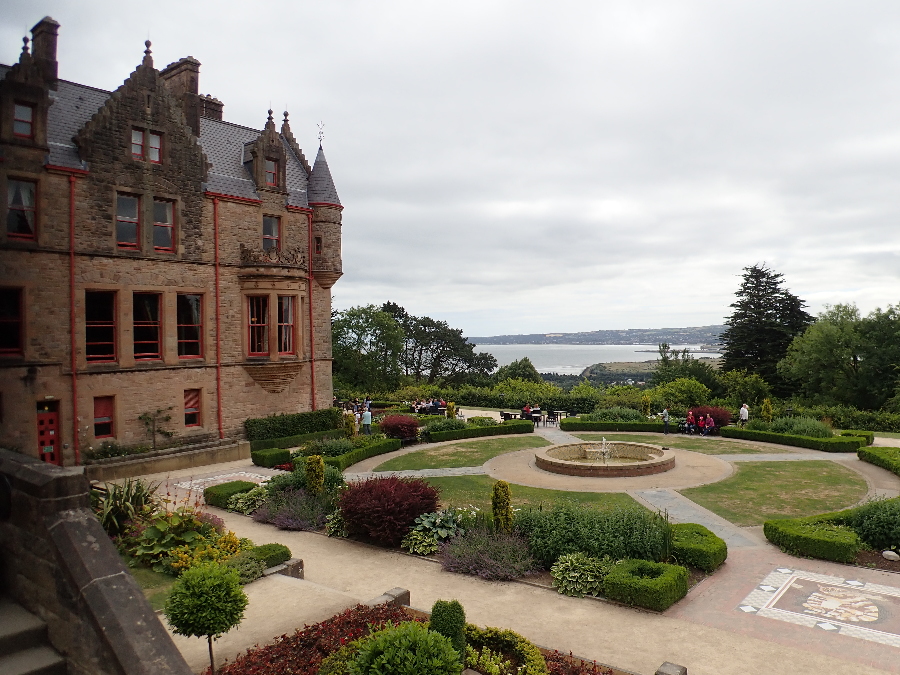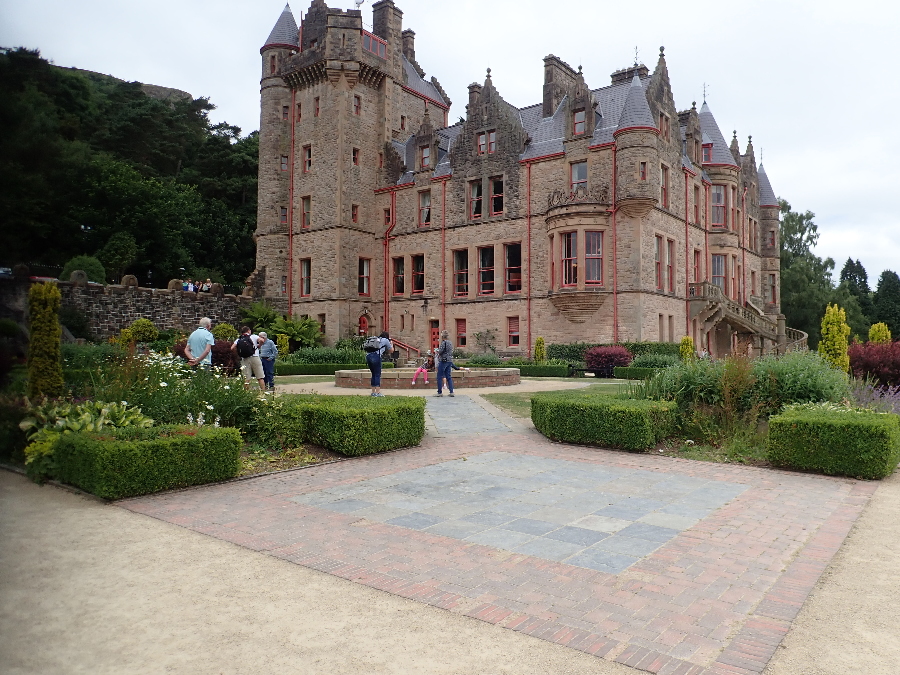 The Dark Hedges, an avenue of Beech Trees – On the way up to the north coast so we took a stop to see them ourselves and made a note to watch an episode of Game of Thrones.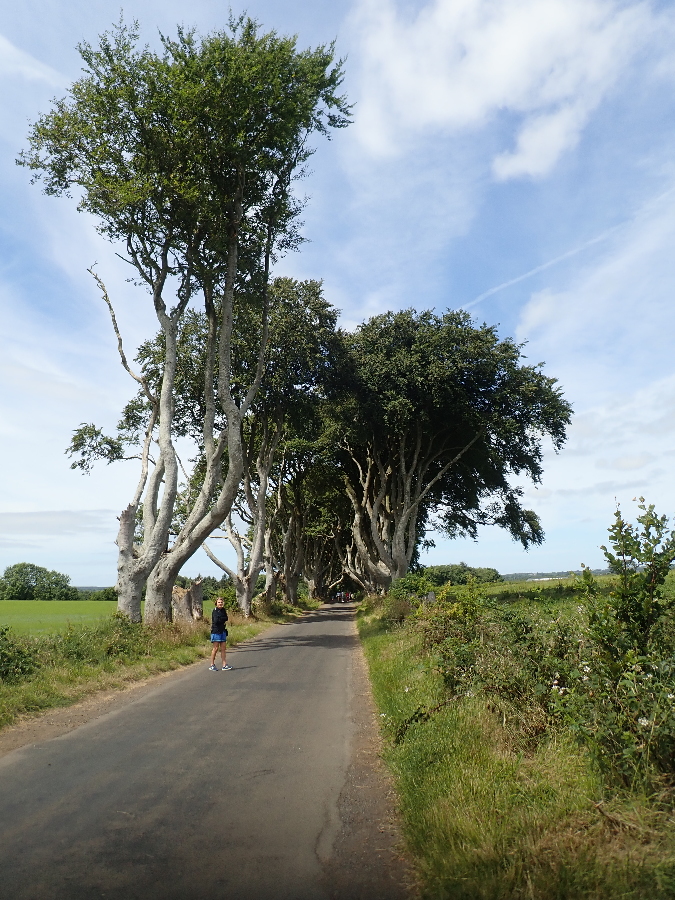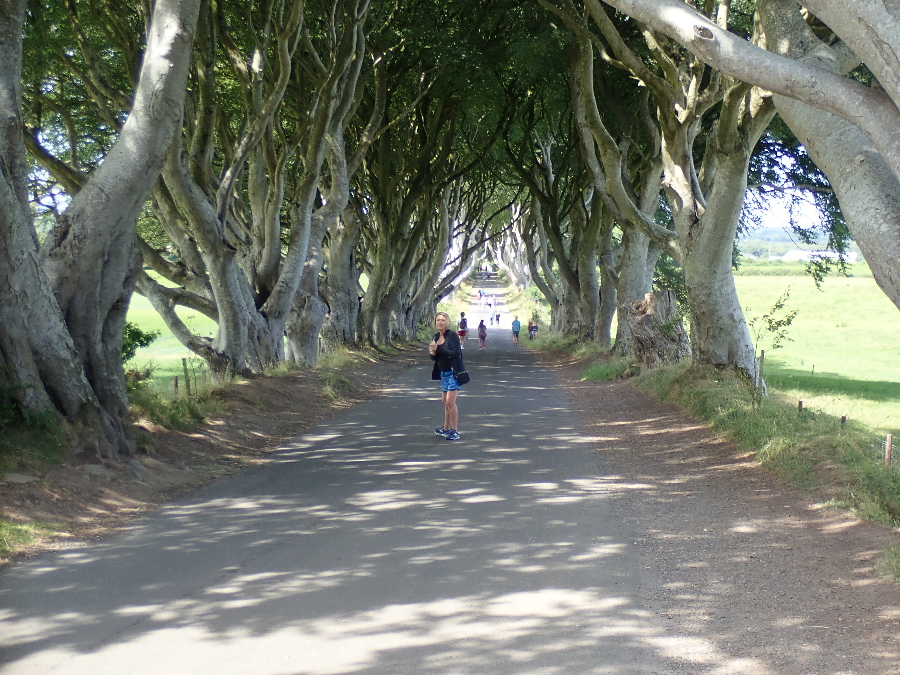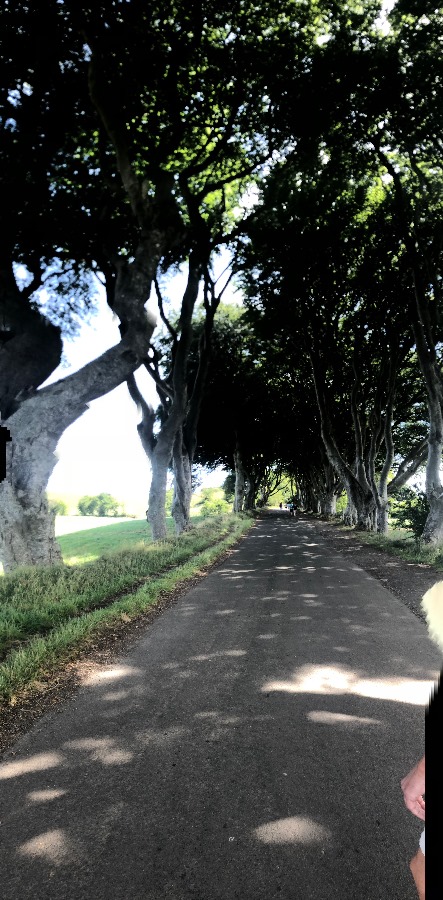 After the hedges we approached Ballycastle and headed east of the town following the signs to Torr Head. The road soon narrows down to a single lane but be ready for the car coming towards you and remember to hug the left side and carefully breach the grass verge to allow you both to pass each other without your side mirrors kissing each other.
Torr head is an outcrop giving one great views of the coastline and countryside.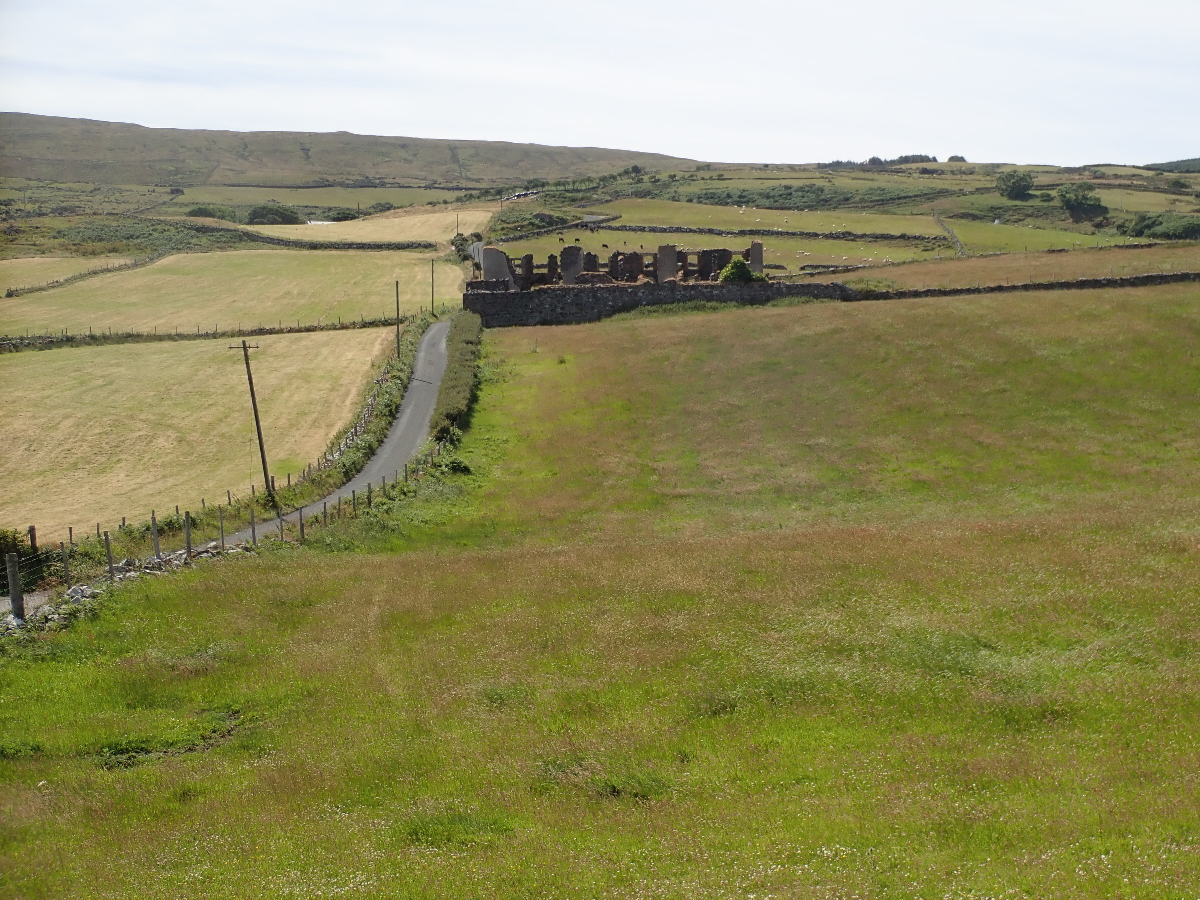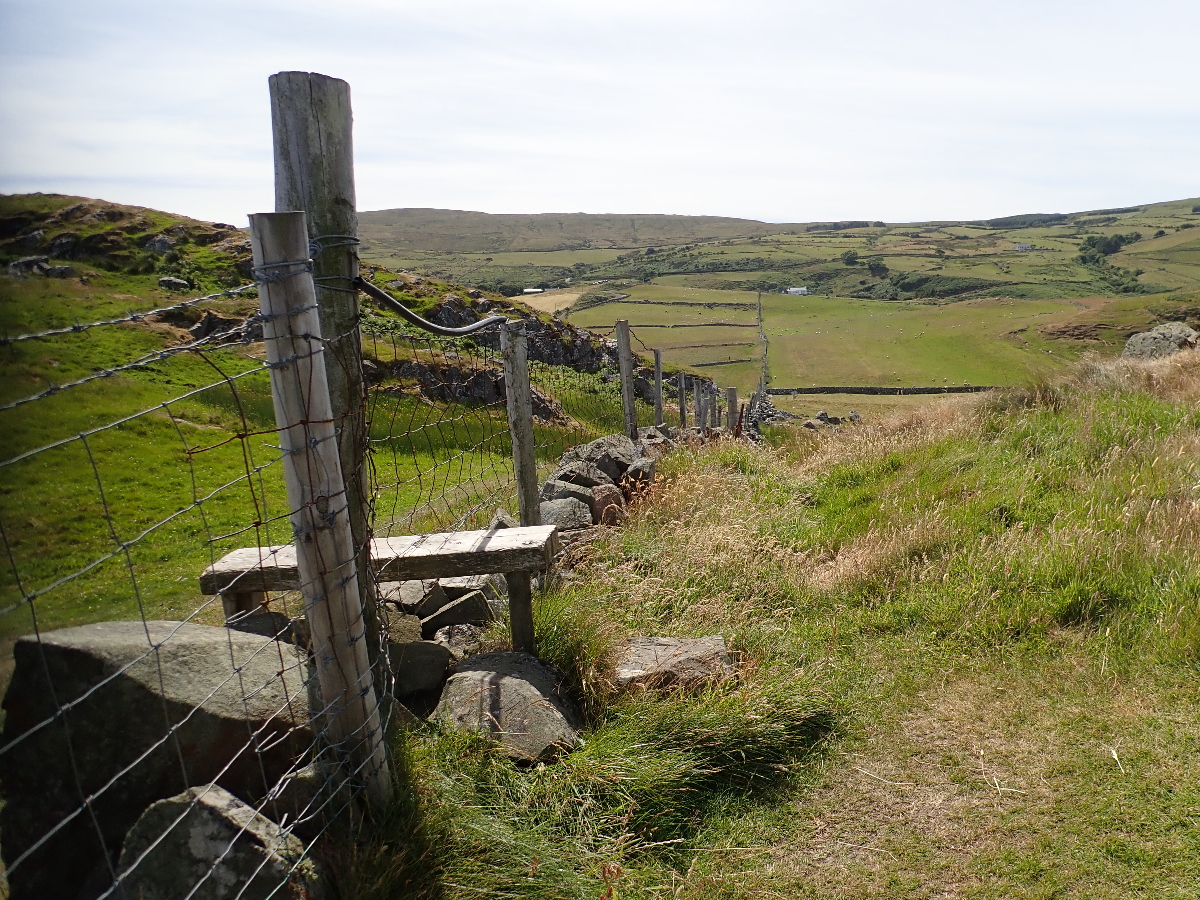 Next day we tackled the "Rope Bridge" originally constructed to allow fishermen access to nets and traps off a small island. Times change, the fish are not plentyful but tourists have taken their place and pay $ to walk across, snap selfies, and admire the views.