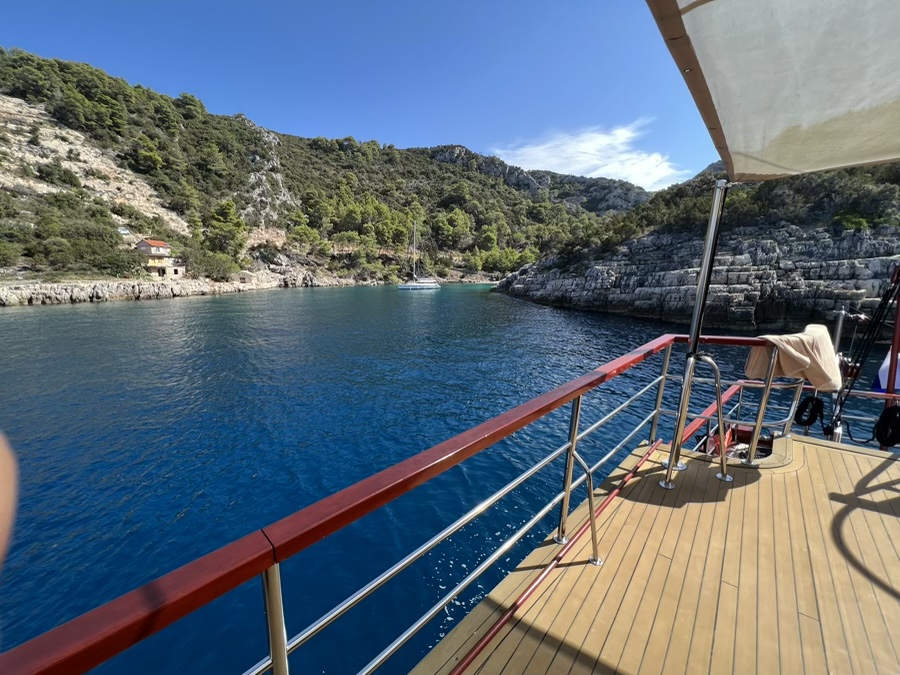 On the way back over to Hvar we stopped at one of the most picturesque little coves ever, Uvala Mala Stiniva. Nice and secluded we could play around the boat or swim/kayak along the rocky shore to a small sandless stone beach.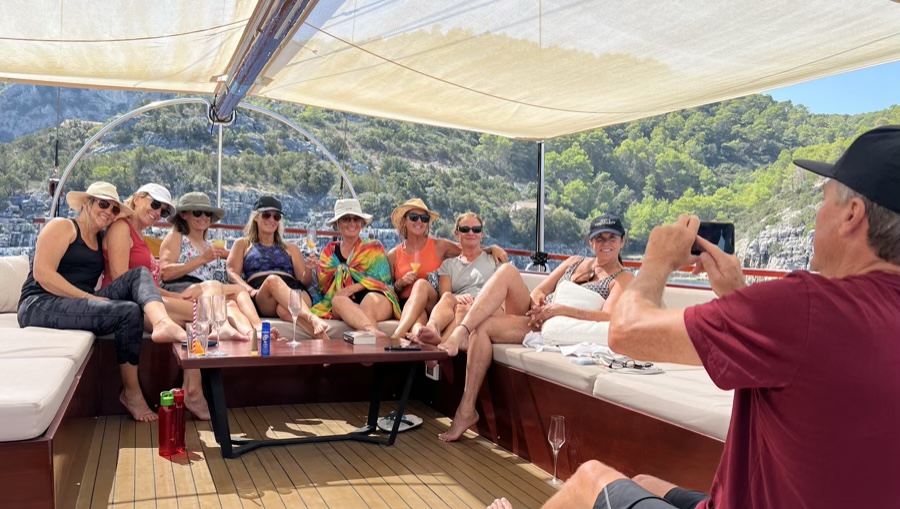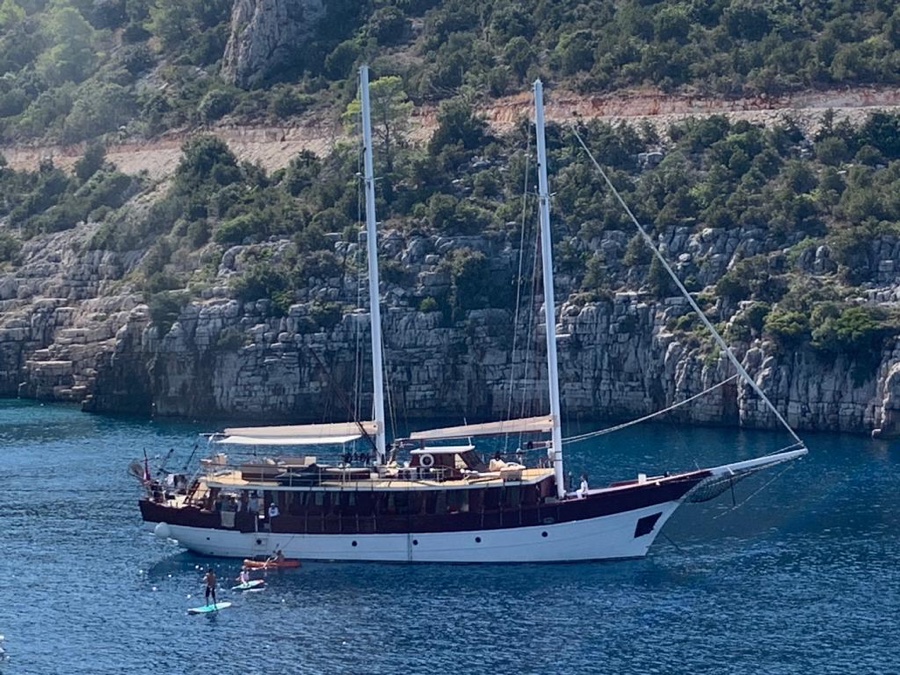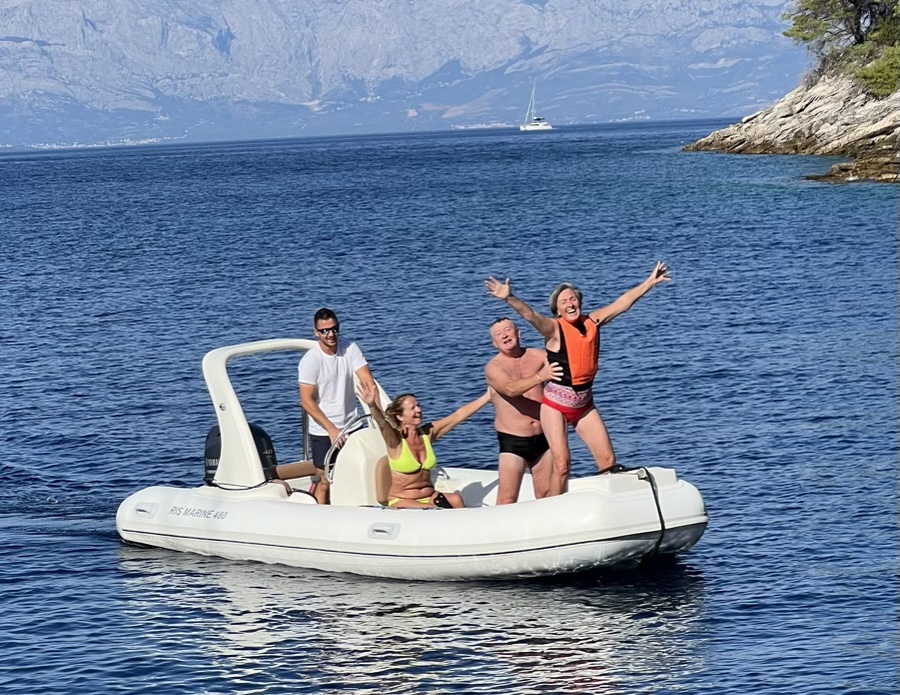 The town of Jelsa was the stop for the night and Ivan ferried us into the dock for a look around. Rose & Mandy liked the idea of piloting the dingy into shore.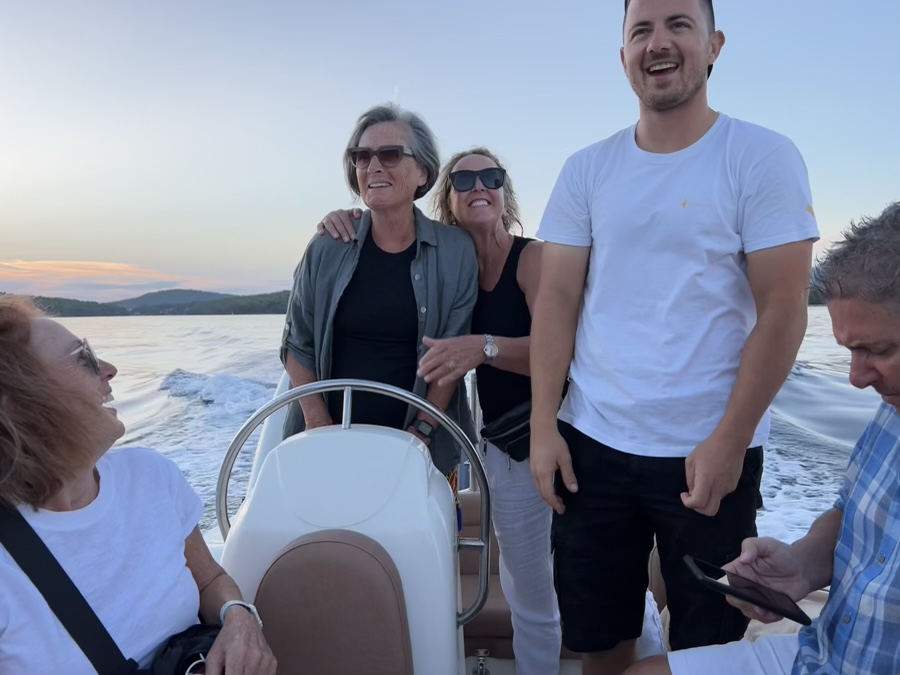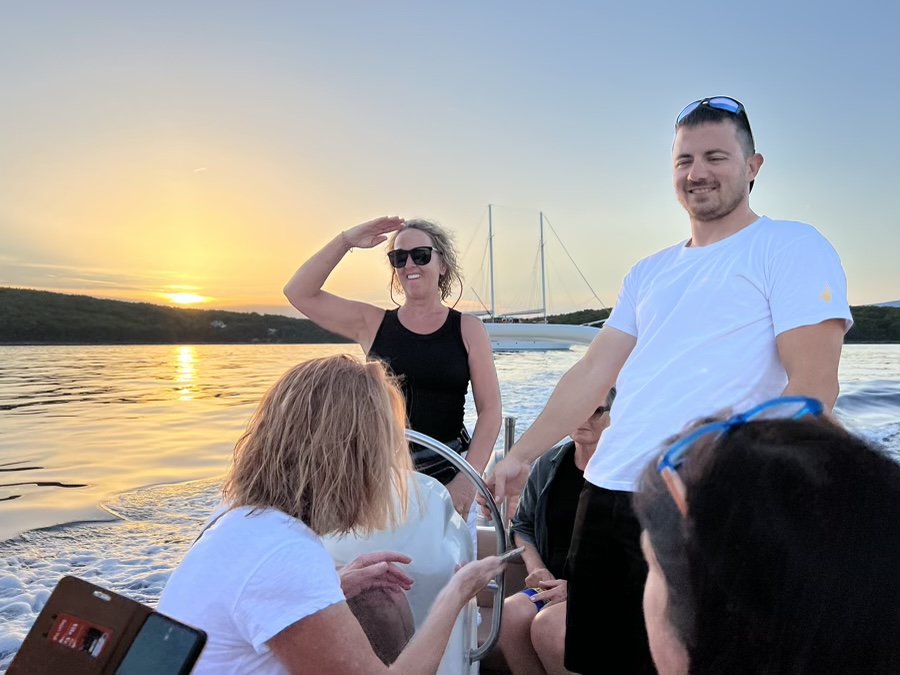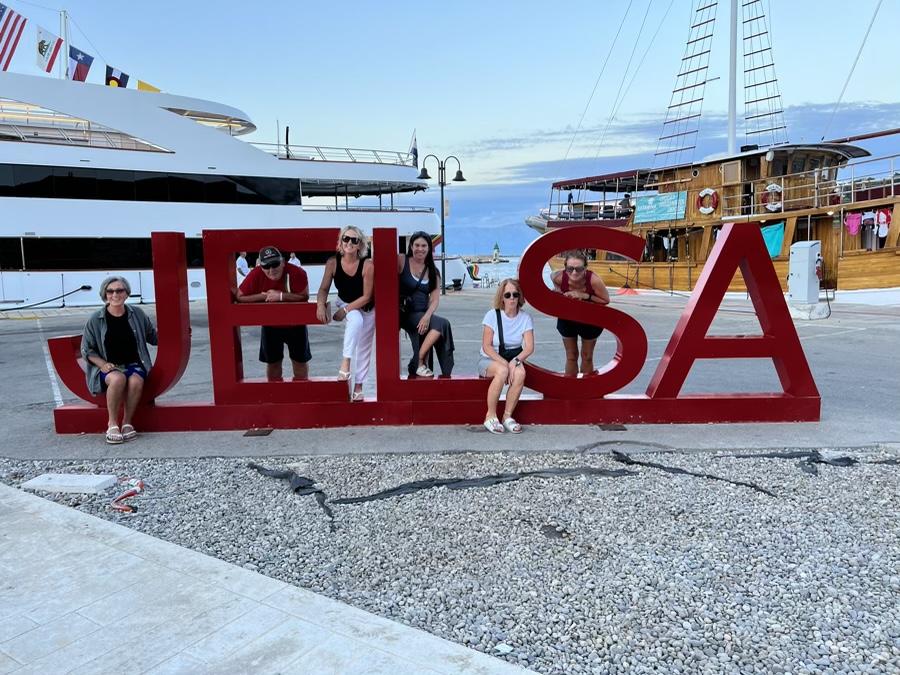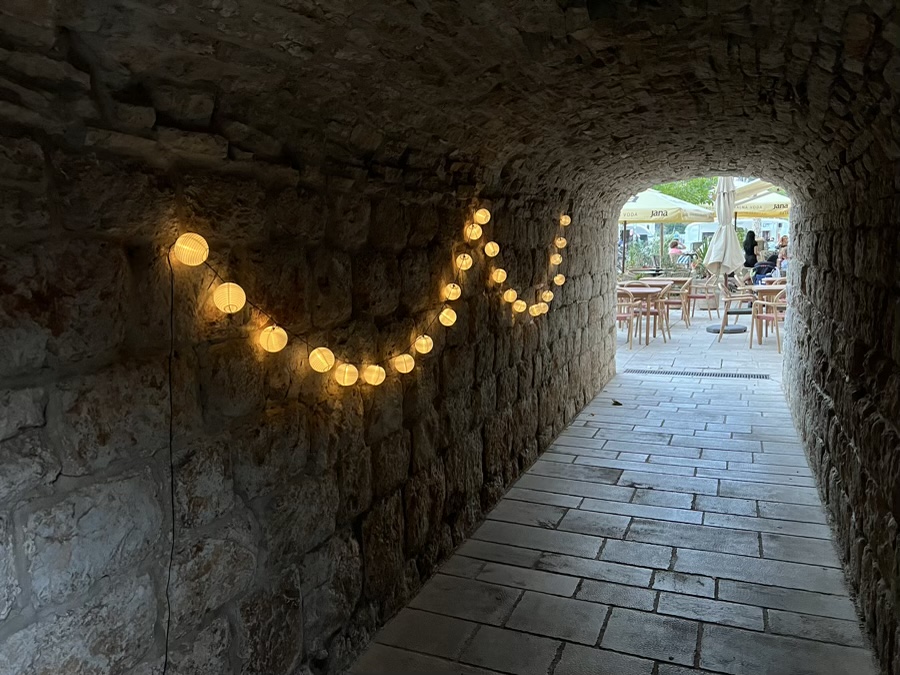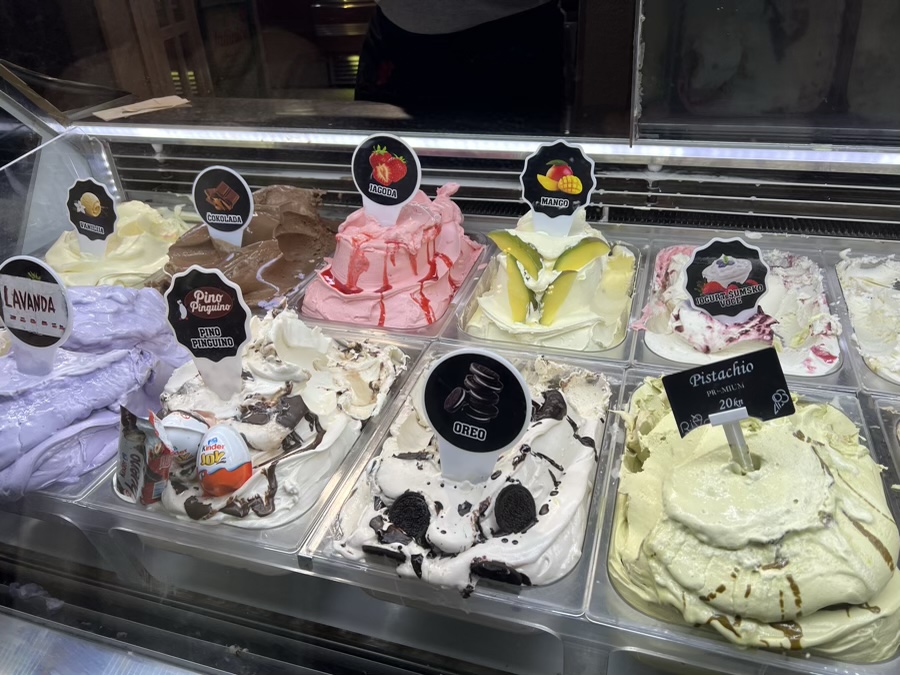 Short ride over to Stari Grad for the obligatory walk around town and I found a hill with a cross on – always worth the effort.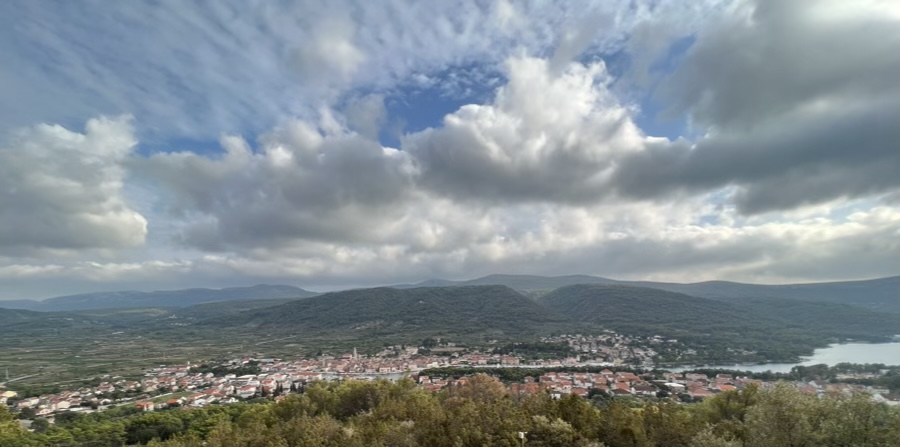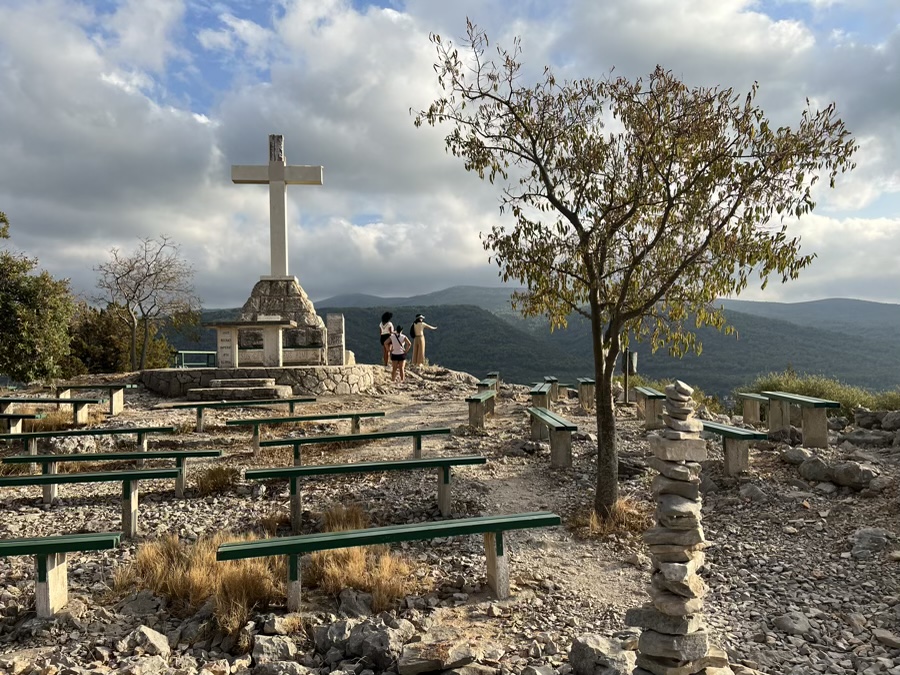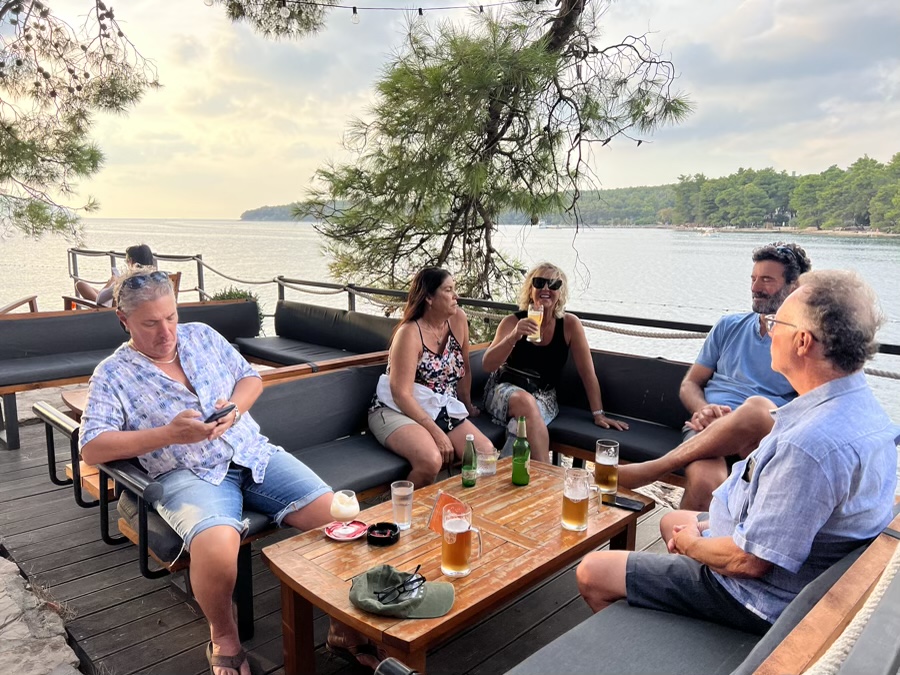 Found a new toy to play with on Milna and a good walk along the rocky coastline.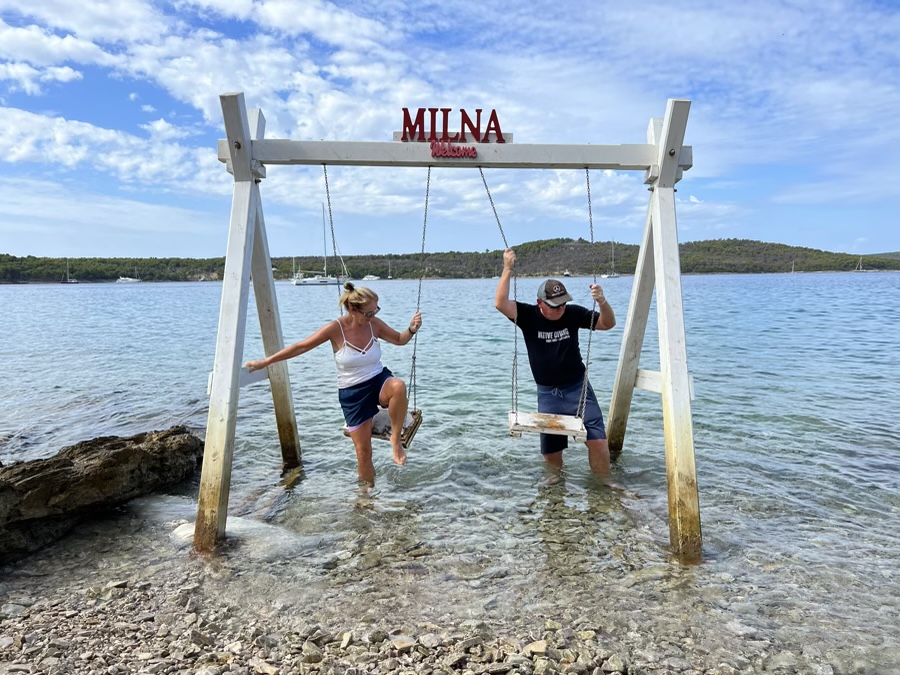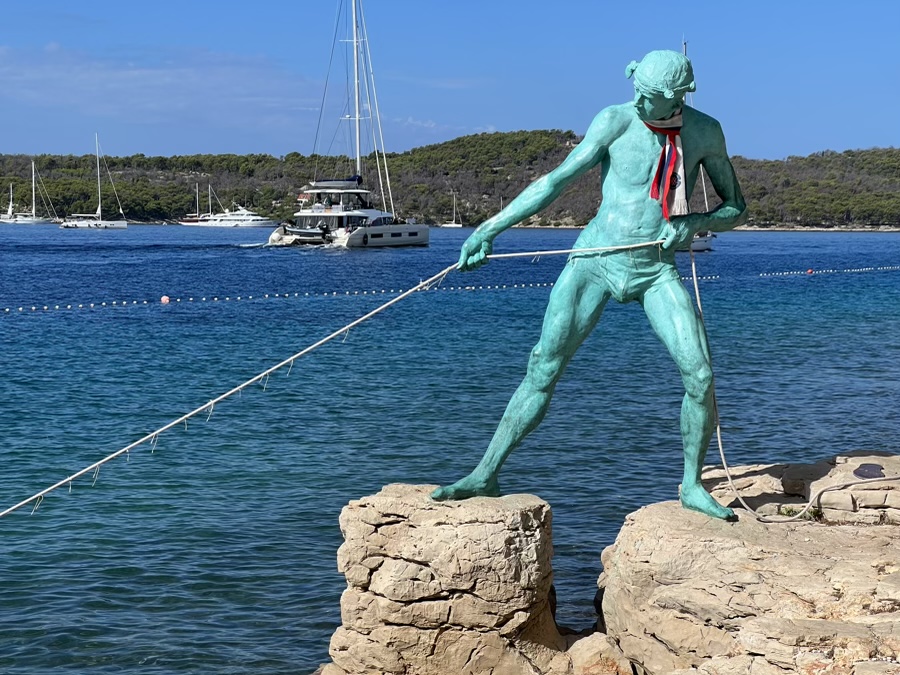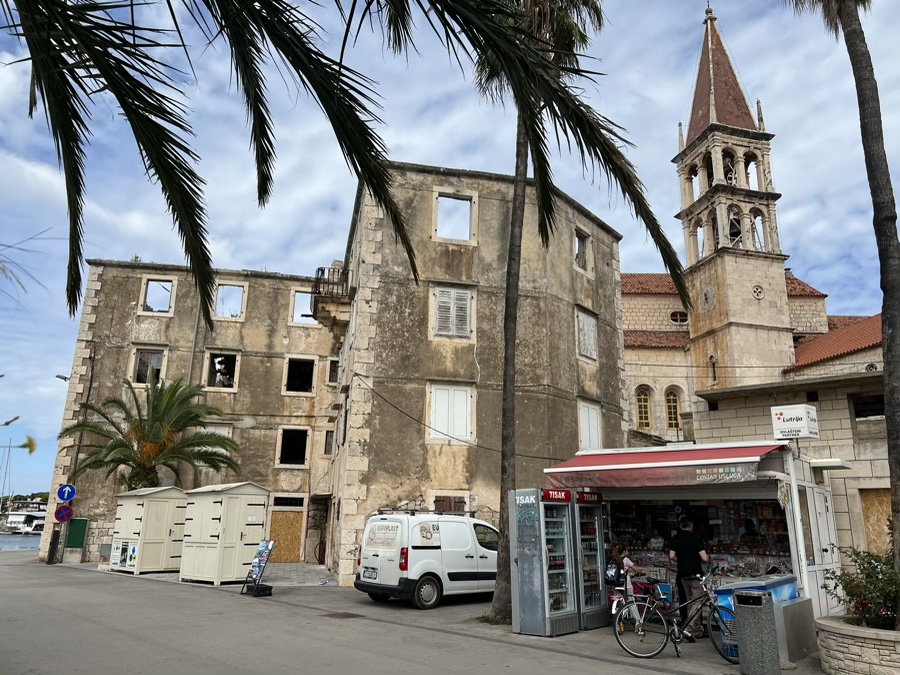 Last night was spent close to home port because of the risk of bad weather. Marin went ashore and surprised us by bringing back the "owner", Andrea. The boat had been originally commissioned by her grandfather and passed down the line to her. Marin then admitted that they were really husband & wife and I for one was really pleased that the whole operation was a family business.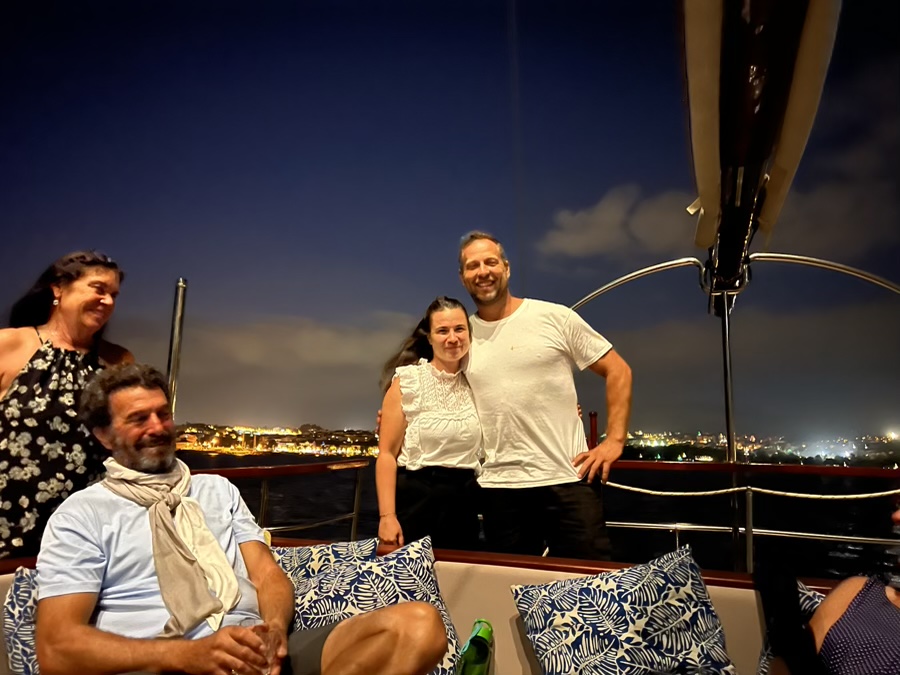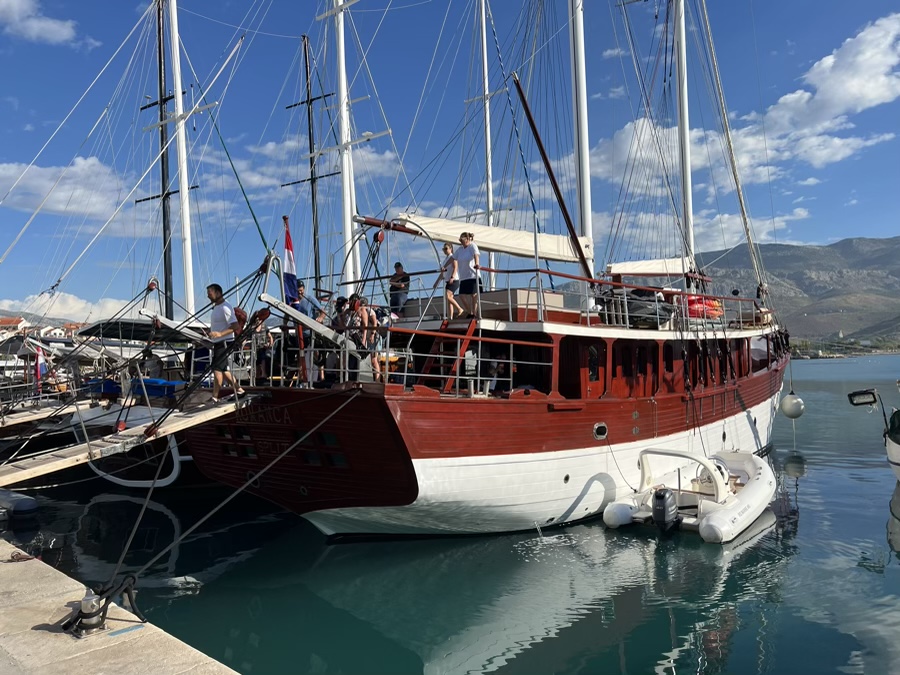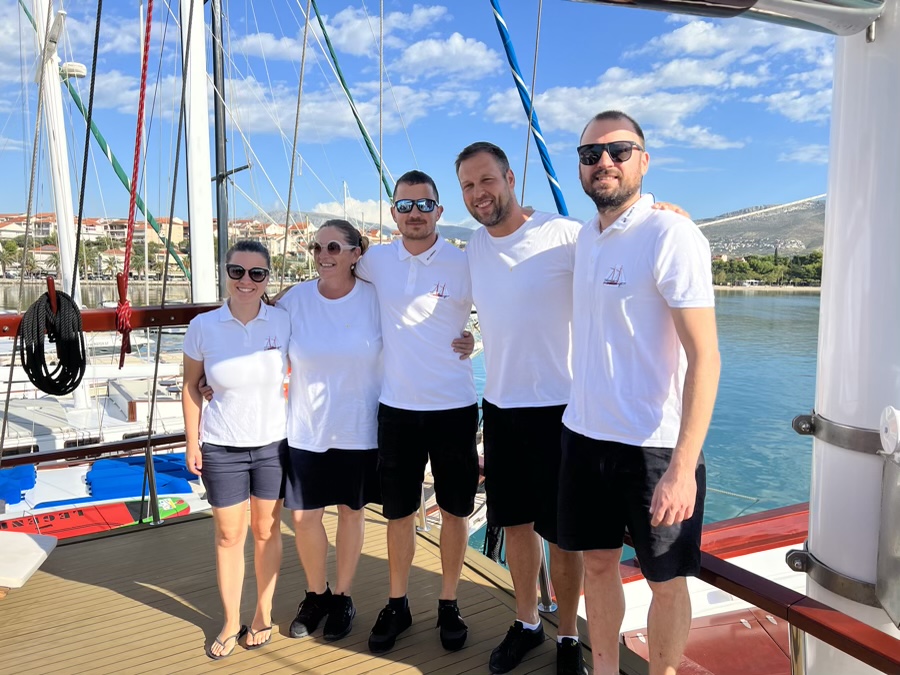 That was truely a fantastic bucket list experience and everyone was left thinking whether there would be a return visit …………?