Had some Indonesian fast food for supper and a last beer along Heerengracht (canal) before heading off to Amsterdam Central to find our 19:30 Hr night train to Basel. We were about 40 minutes early and the platform for our train was not yet displayed. Walked over to information where they said platform 5 and that it would be displayed in a short while. No train in platform 5 as I walk up & down looking for the "train assembly" notice board where they show where the various numbered coaches will be in the train hookup. The platform has letters A, B, C and we were in coach 179 so ideally we would know that our coach will be near the letter "C" on the platform. No such luck this time so we wait for the train to come in and scan each coach for "179". Luckily we are the right end of the platform and we spot it near the front of the train.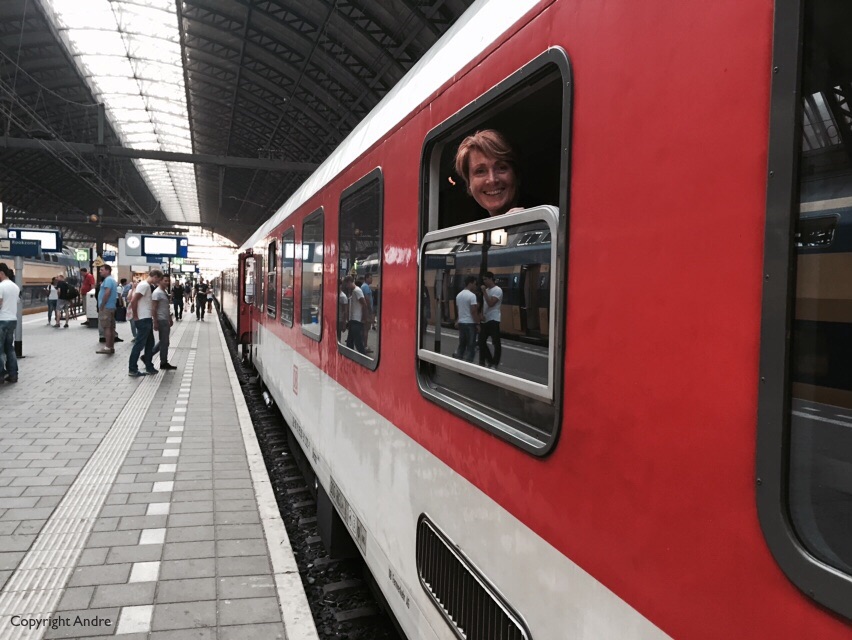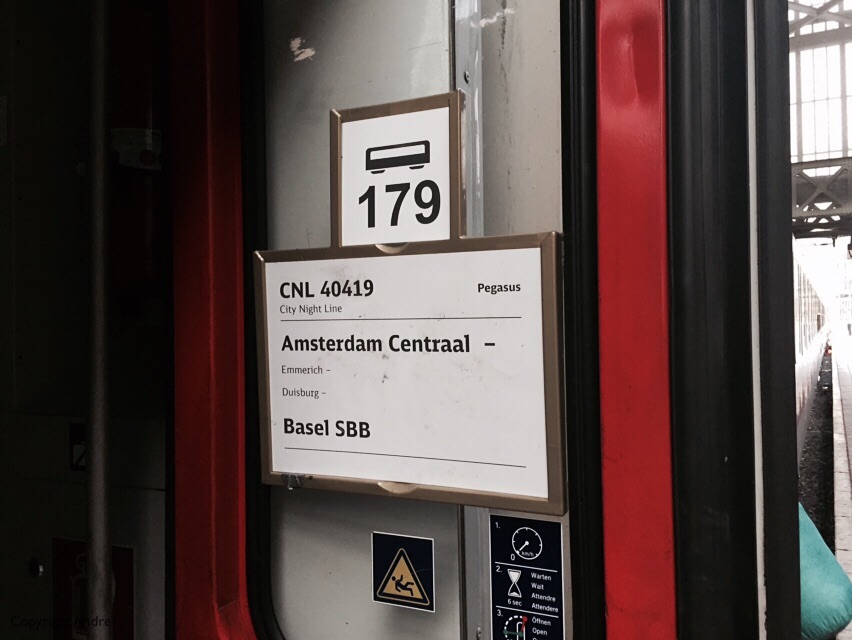 Hop on, it's comprised of couchettes only, and find our one with bed #'s 65 & 66. It can hold 6 but we upgraded and there will only be 4 in ours. 65 & 66 the top bunks and when we pull out no one had claimed the bottom ones. Conductor barely looks at our ticket and informs us two more passengers will get on in Cologne just before midnight. Nice, we have the place to ourselves till around 9:30 pm when we decide to go to bed.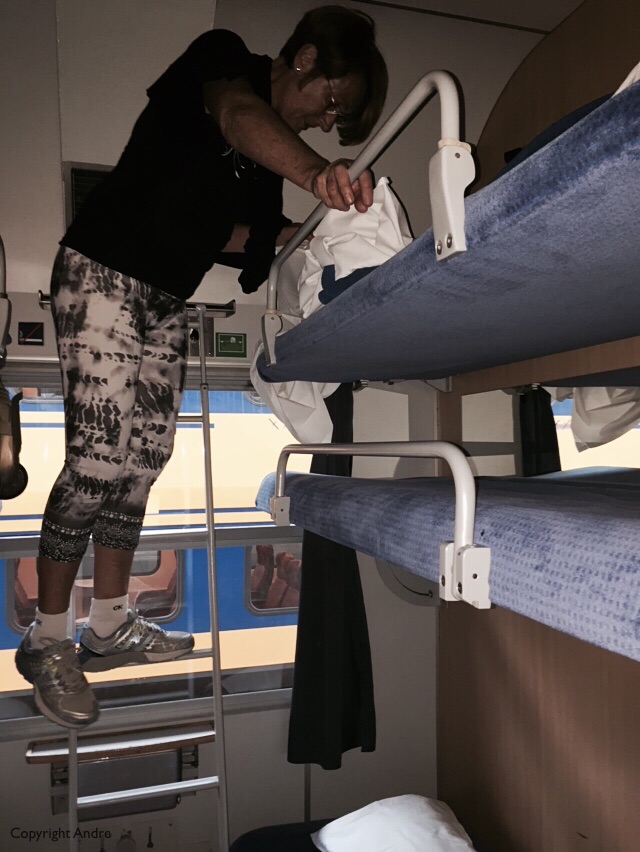 Basel SBB at 6:47 am, end of the line and we alight to find our bearings. Up the stairs, lots of people and we find a coffee & latte for Rose. Platform 4 departure on the Swiss SBB train to Interlaken OST where we have to change for the smalled train up to Lauterbrunnen. Train is already in and we grab two seats, stow the bags and settle back to finish our drinks and relax.