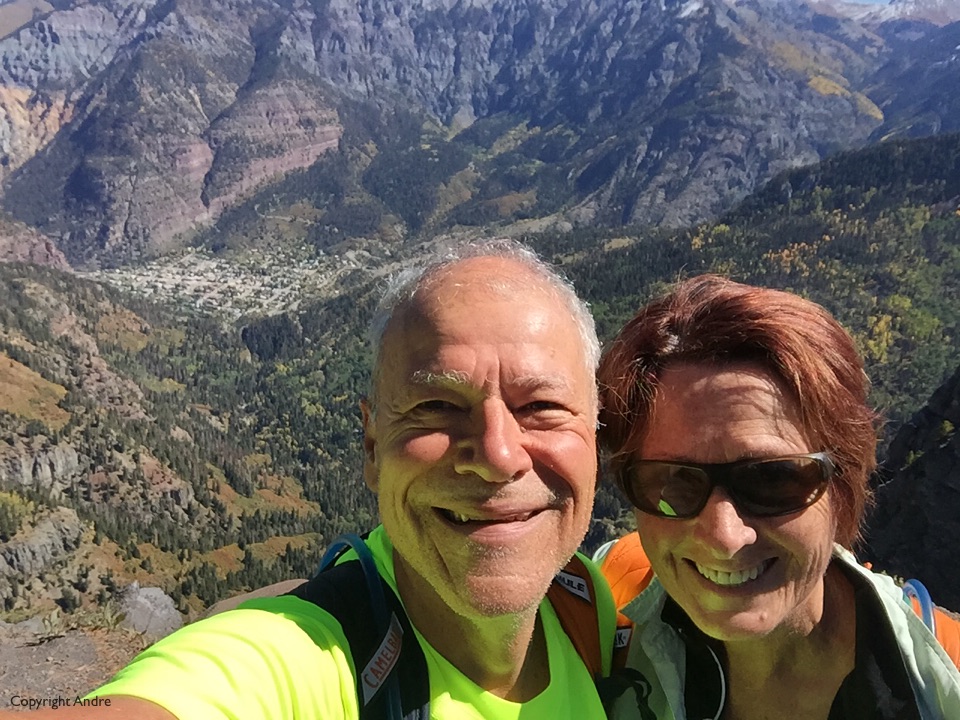 Thursday brought Ouray onto the horizon as we intrepidly drove down CO 550 from the north. Being our first time into town we settled for the 4 J RV park right in town. Some said there was no space between sites but we lucked out on one that had no neighbor on one side and were happy to have showers and laundry right there close by. After the necessities were taken care of we settled in and thought; This is going to be great!, and took a walk into town looking for The Ouray Brewery. Pulled pork, south western salad and two home brews later we were really happy and sidled back to our home on wheels.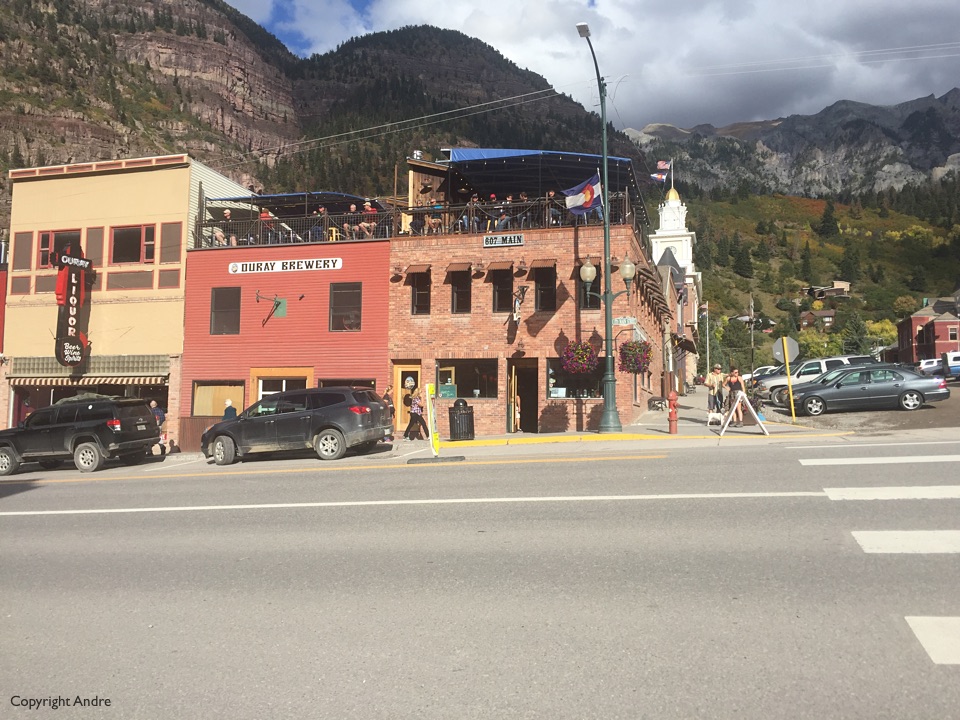 Weather forecast was for cloudy & showers but clearing by the morning. Friday looked more socked in than I had expected and the morning temperatures started dropping rather than rising as would be expected. Looked out the window and saw SNOW! What's happening? New forecast I guess and we sat Friday out, hoping Saturday would be better.
Saturday morning was still socked in but still a promise of clearing. So, needing some exercise, we set out for Ouray's Perimeter Trail, about 6 miles circumnavigating the town with plenty of views along the way.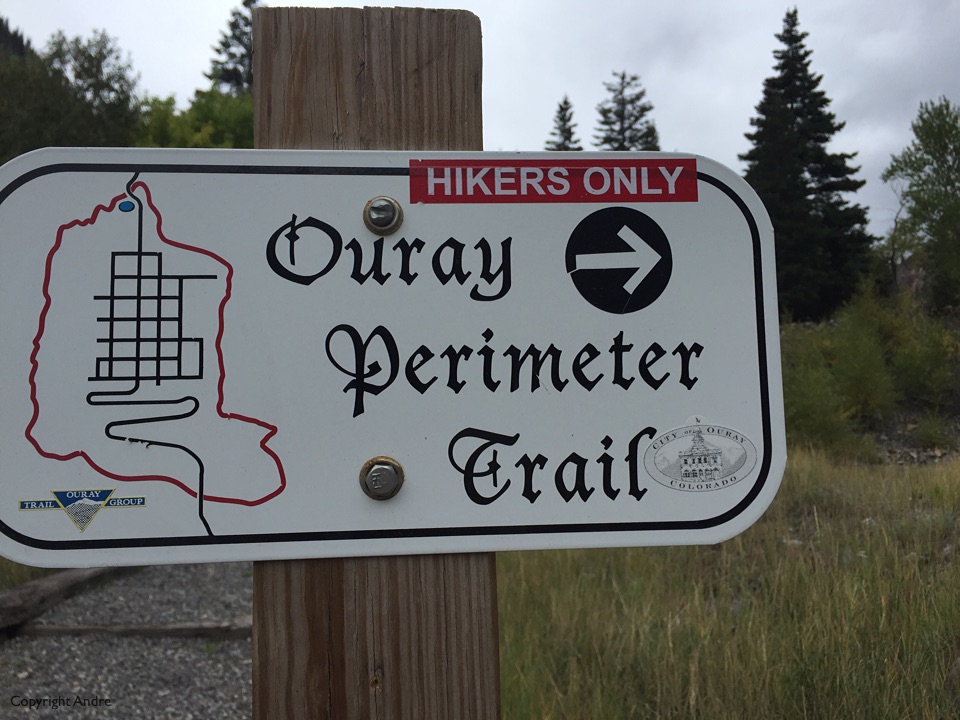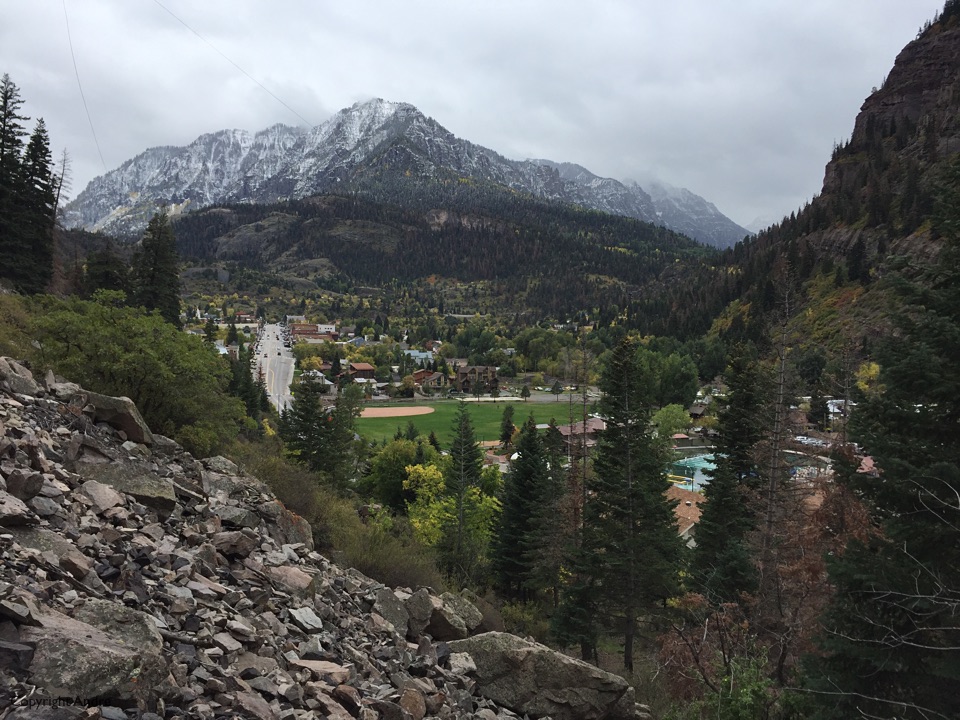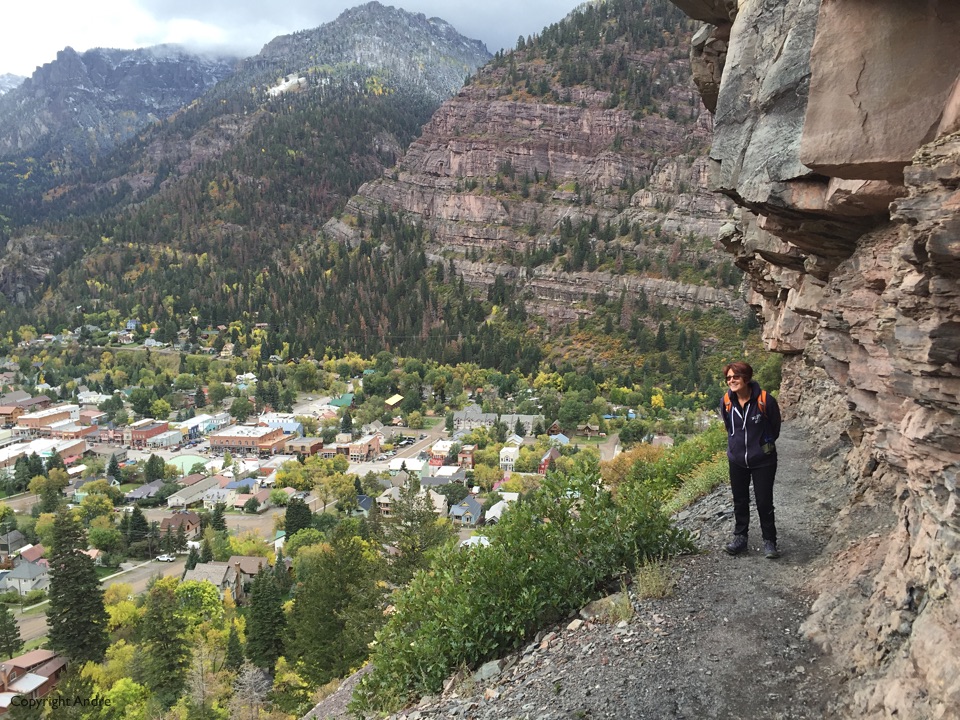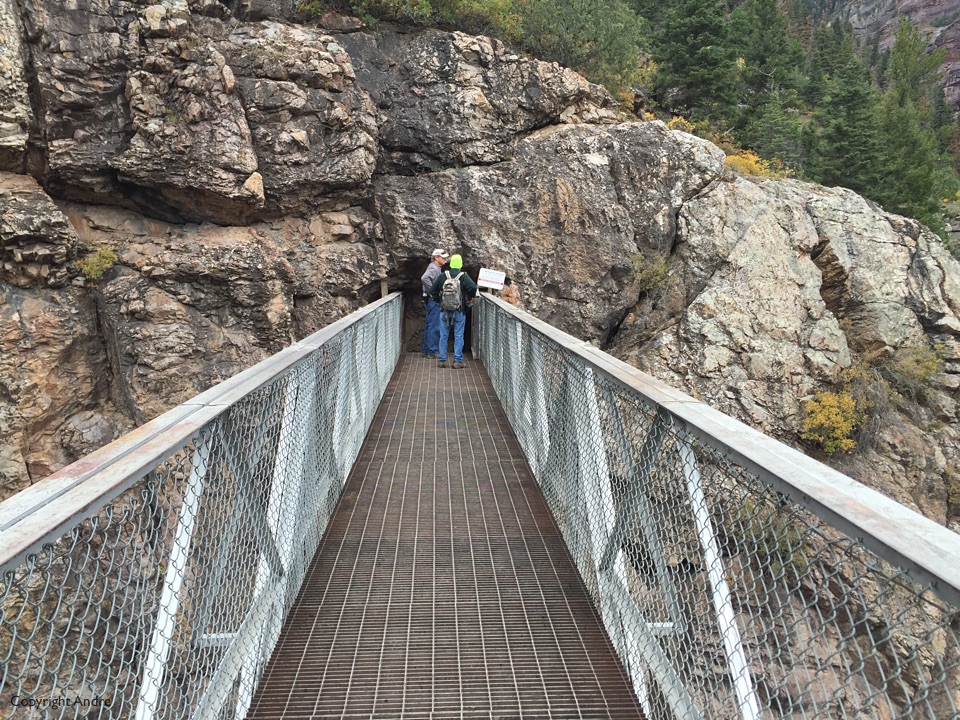 Next day dawned better and we opted to drive out the Million Dollar highway, 550 south, in the Subaru before trying it in the RV. Stopped at Crystal Lake and headed up the Hayden Trail.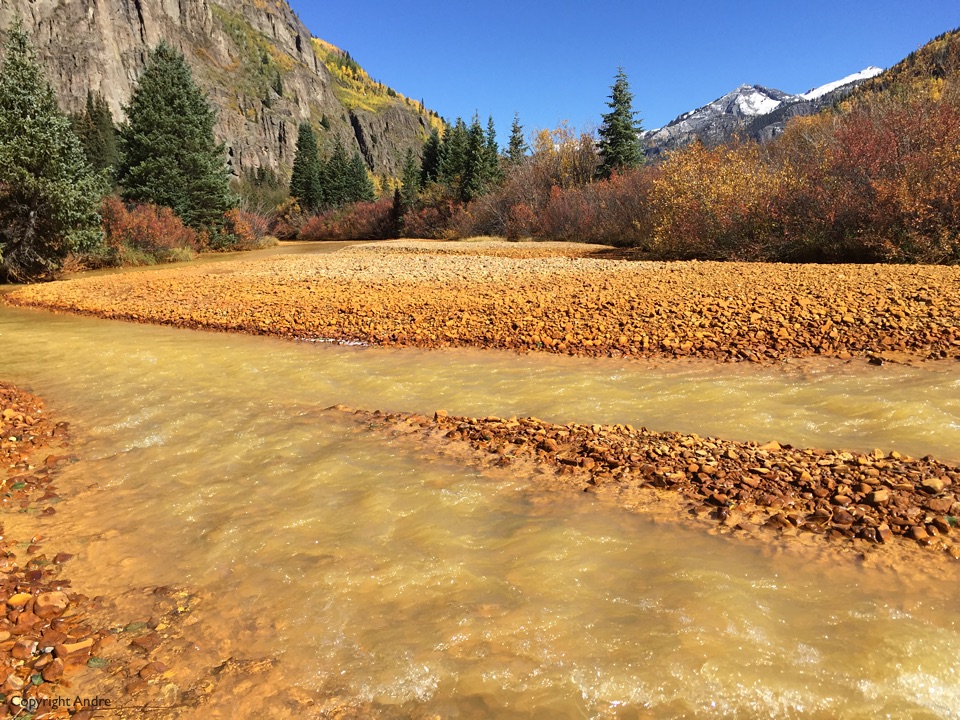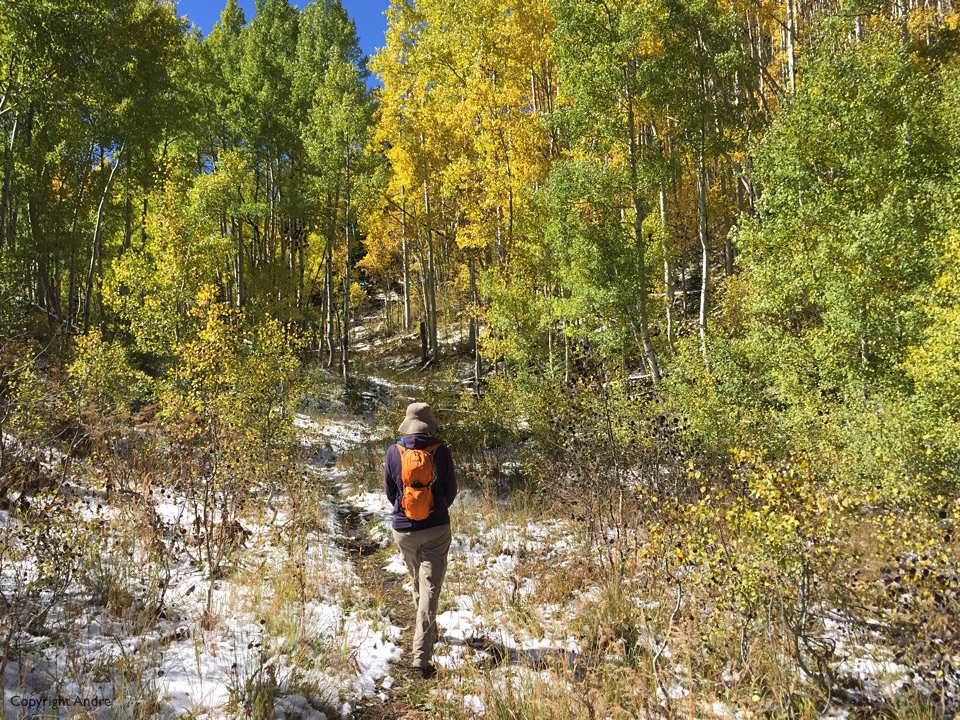 Yes, it had recently snowed and the evidence was everywhere and the autumn leaves contrasted beautifully with the intermittent white backdrops. 2,000 odd feet later the trail tops out before starting to descend over to the Camp Bird road which would have made a great shuttle hike but our car was back that a-way, so we ate our lunch sandwiches up at "our" summit surrounded by snow capped peaks.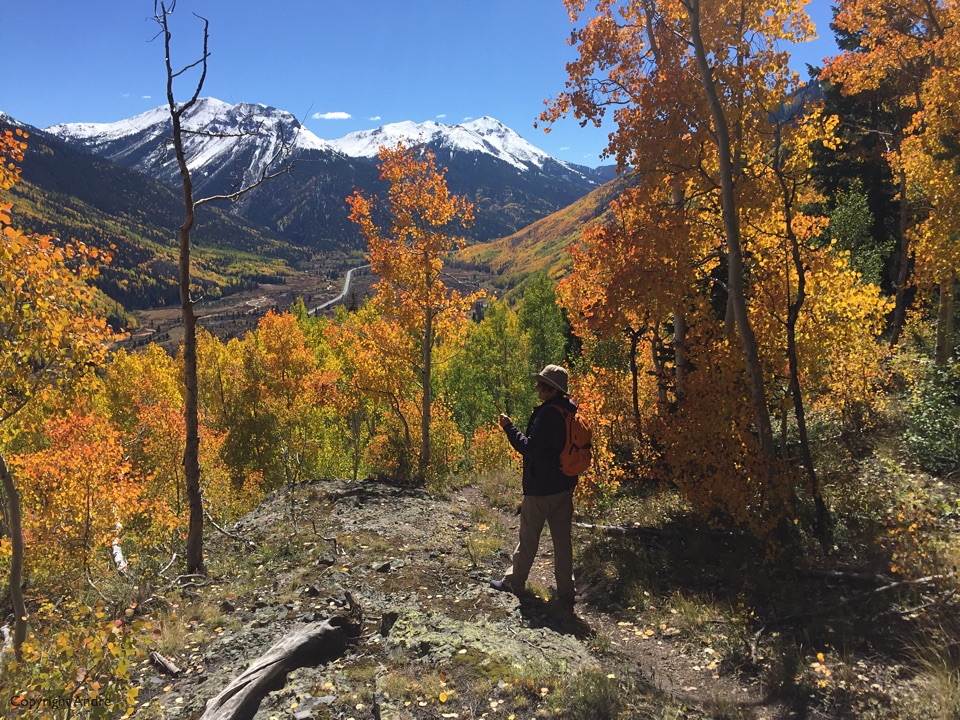 Why were we in Ouray in the first place? Yes, go and look it up on a map and put it on your bucket list, well worth the effort. When I started this whole RV thing one of the first things I found were similar minded folks all out there having fun and telling the world about it. One such fellow is Mark who writes BoxCanyonBlog. So you can see why we had to pass through here and seek an audience with the author himself, which he and his better half, Bobby, were gracious to grant.
"Silverton is nice, they have a great brewery with a pizza oven to help the beer go down", and later on my request for a good hike; "Alphine Mine Overlook – A beautiful view looking down on lovely Ouray."
After the Hayden hike we kept heading south, over Red Mountain pass and found the Silverton brewery, or at least one of them, and pizza & beer'ed up before cruising back through the spectacular mountains to Ouray.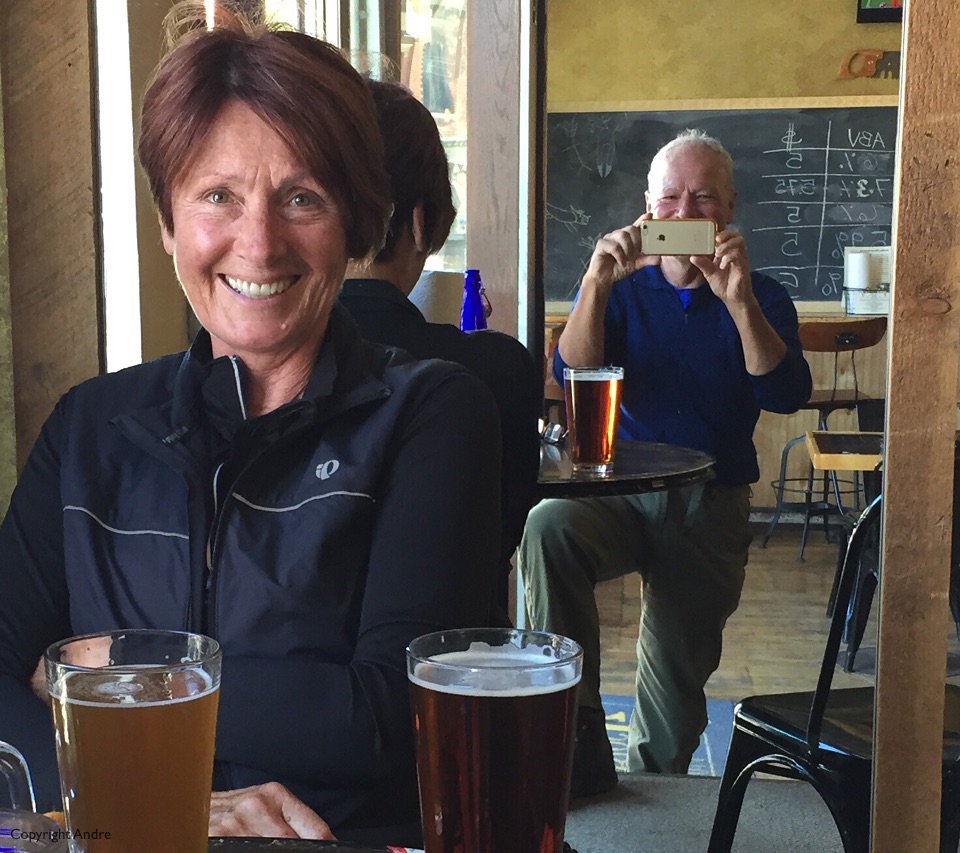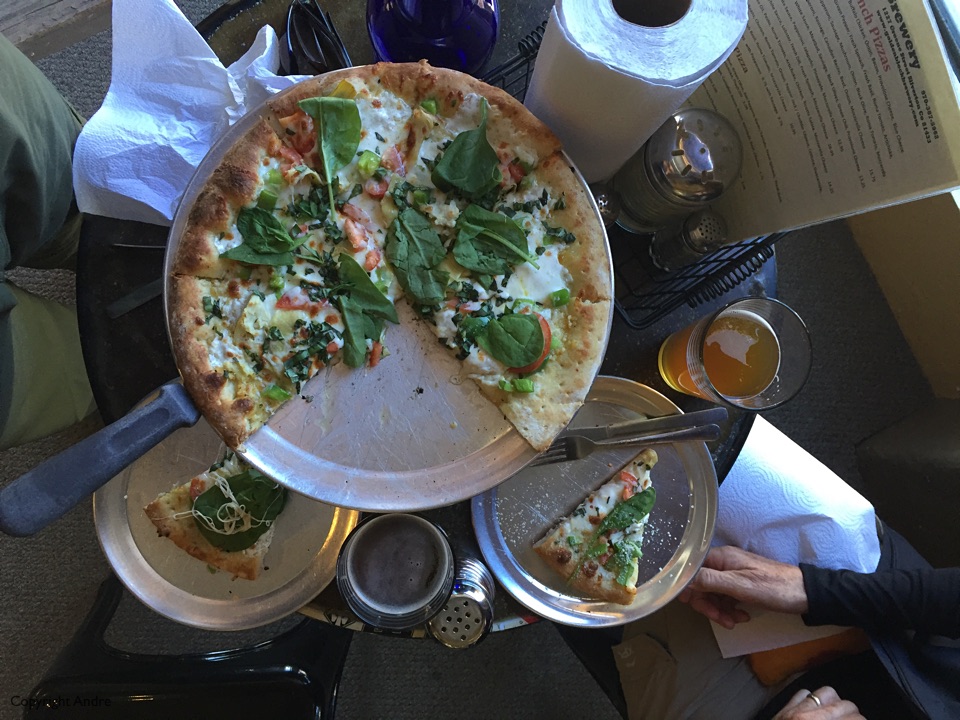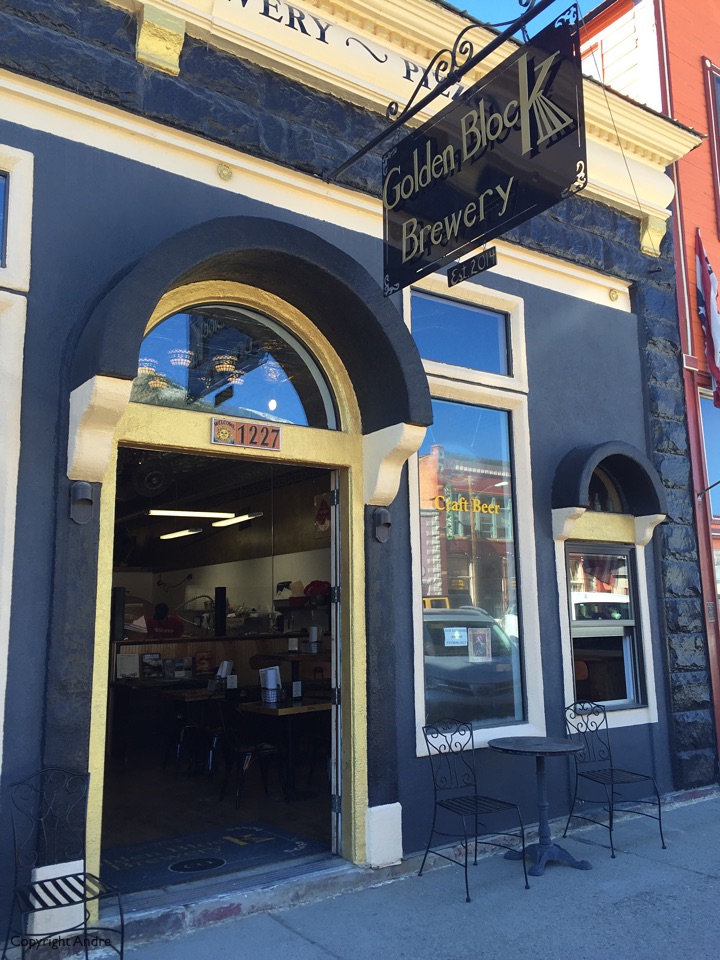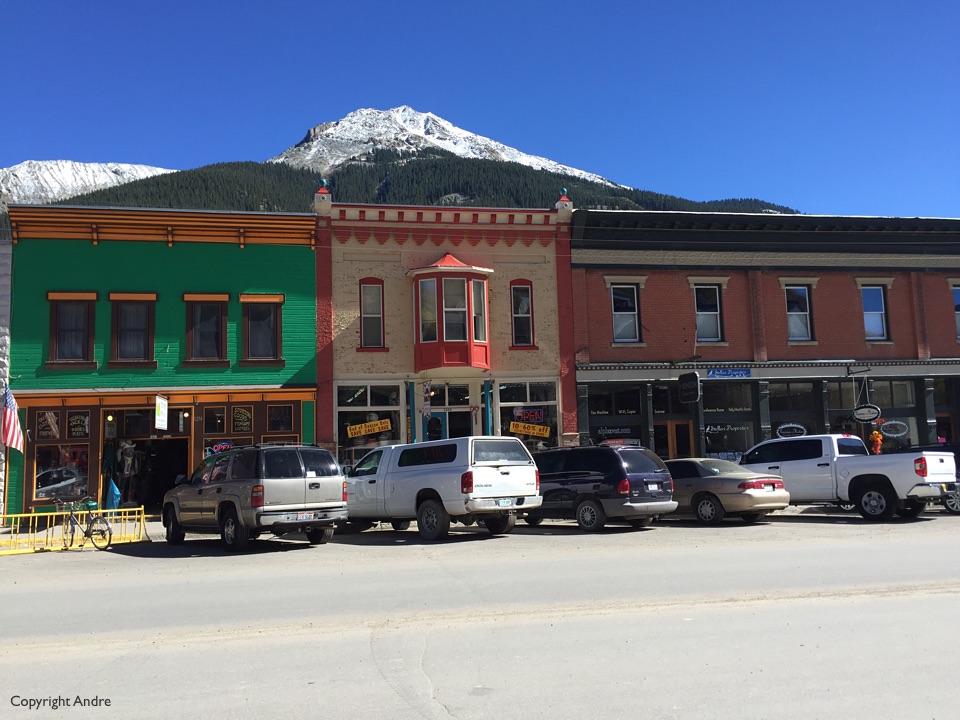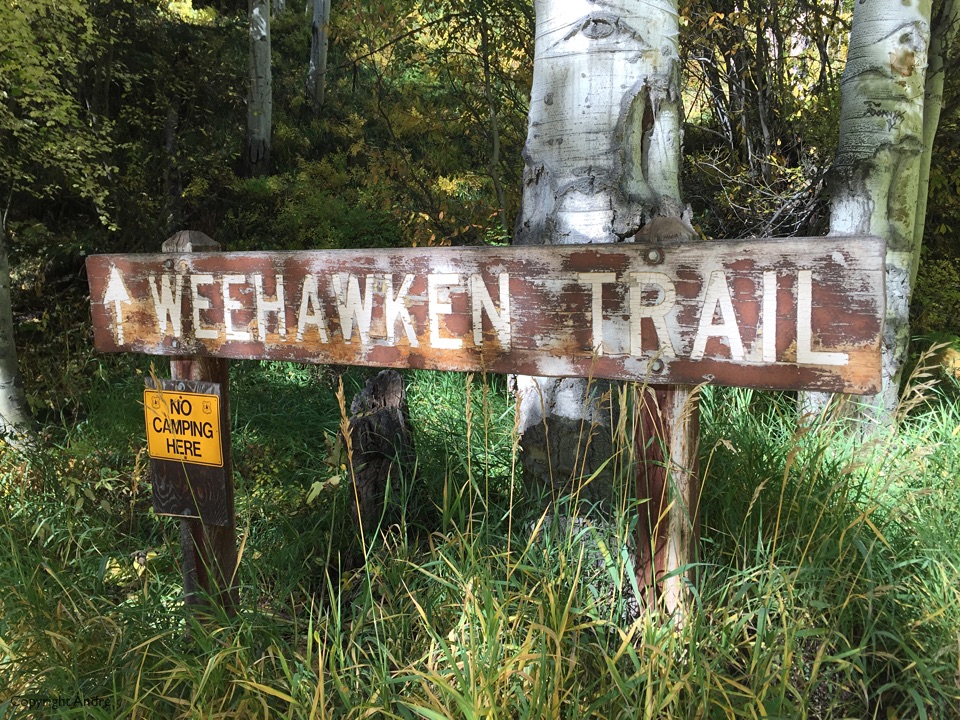 The Alpine Mine trail starts off as the Weehawken Trail and we were ready for the 2200+ ascent to the ultimate vantage point. Truly wonderful with back-to-back views, a place you vow to come back to and explore further.