Back at the end of December when we first landed in Cape Town and met Howard & Janet at their New Year Eve's party that my brother had been invited to. We talked about our plans and Howard whipped up a route around Knysna and downloaded it on to my Garmin GPS. Now that we were in Knysna I took a closer look at the route and saw that most of it was on dirt.  My little rental Corolla rattles and shakes when off the paved road so we'd better get something more suited to the bumps.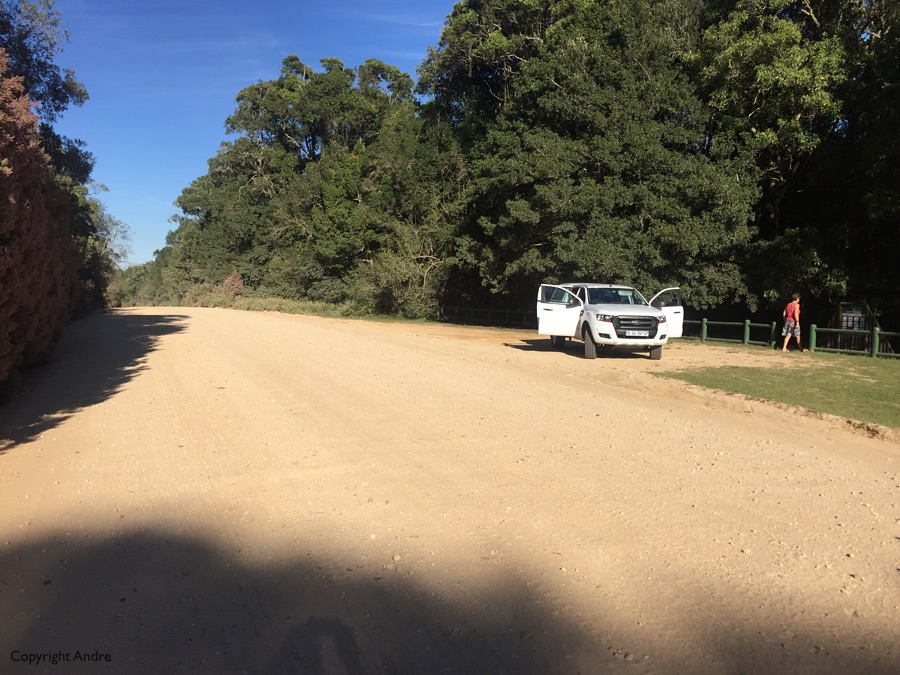 Rented a 4×4 bakkie for a day and set off early for our 250Km trip. Most of the dirt roads can be good but there are always those sections that are terribly corrugated (wash boarded), steep or knarley going though dips and river crossings.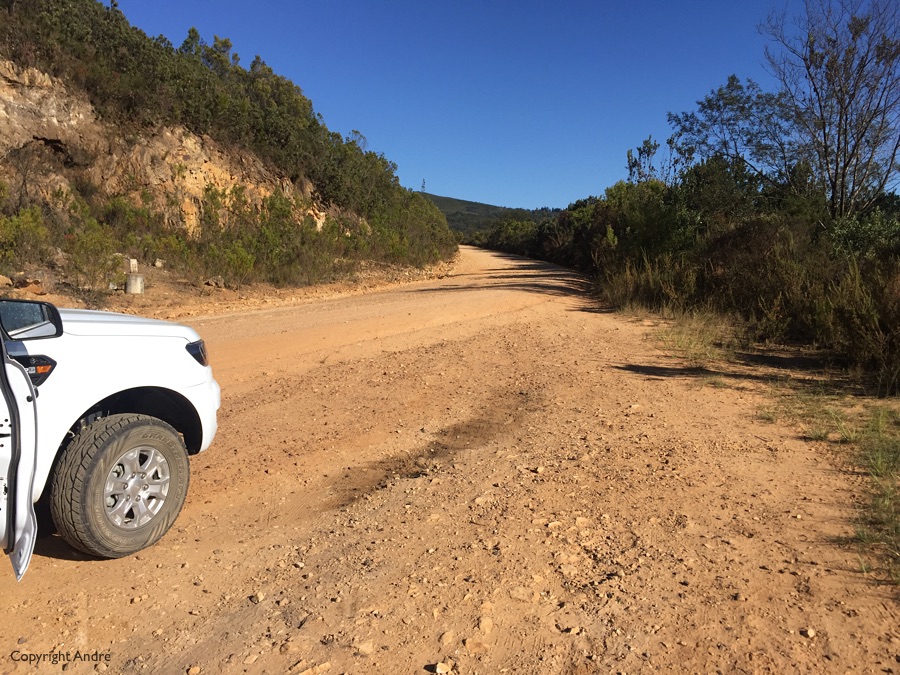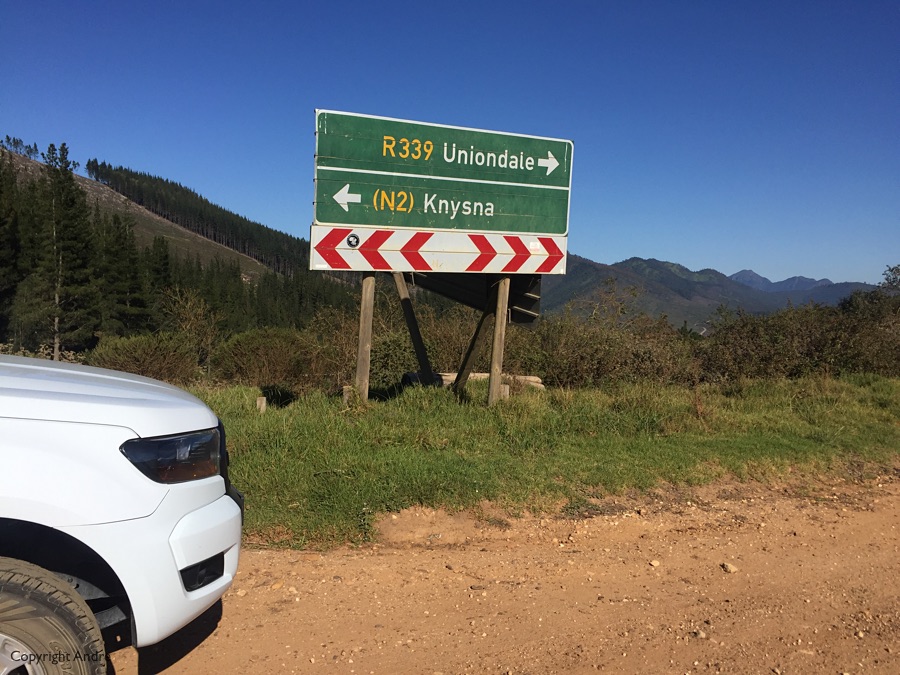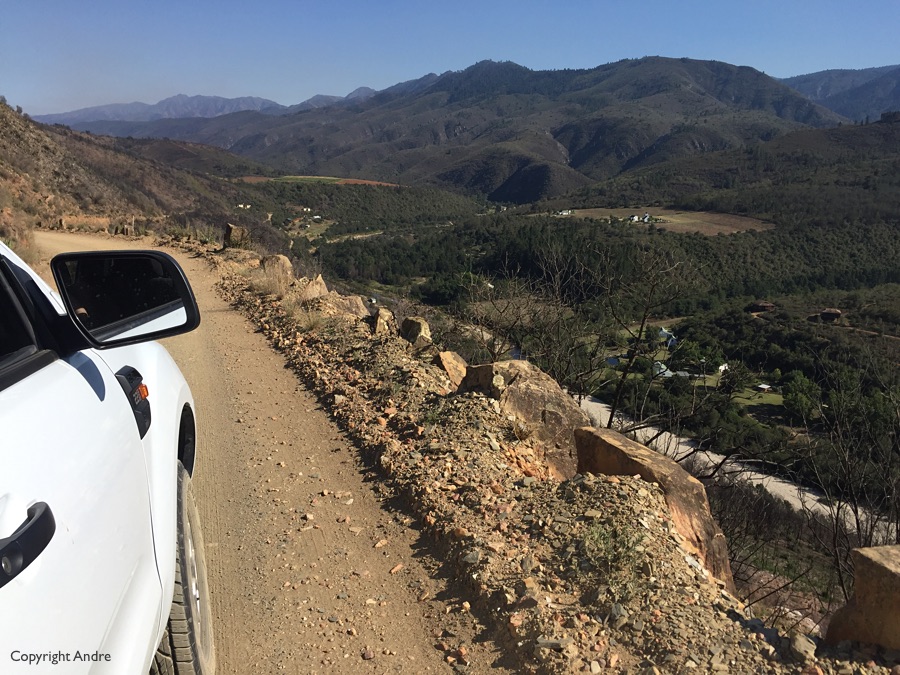 Along the way you dip down to the Keurbooms River with a tiny settlement of Die Vlug out in the middle of nowhere. Also there is a well known watering hole called Angie's G-spot along side the river. Was rather quiet when we stopped there at 9:30 am. We wandered over to what looked like the Pub/Restaurant and found a warm body. We asked for a couple of beers and I noticed he looked over his shoulder at the clock on the wall and said: "Close enough". It then clicked with me that South African liquor laws usually only allowed sales after 10 am. I chuckled as I walked away with two ice cold Hansa cans.
On a side note, when we were back in Knysna I saw a newspaper story that the local municipality was trying to shut them down and demolish their buildings because of a claim they were built illegally. You can imagine living miles from bureaucracy and no one notices when you build a structure on a river flood plain until the neighbors complain and then things start to unravel. As of this post their website does not mention any of this. We shall see.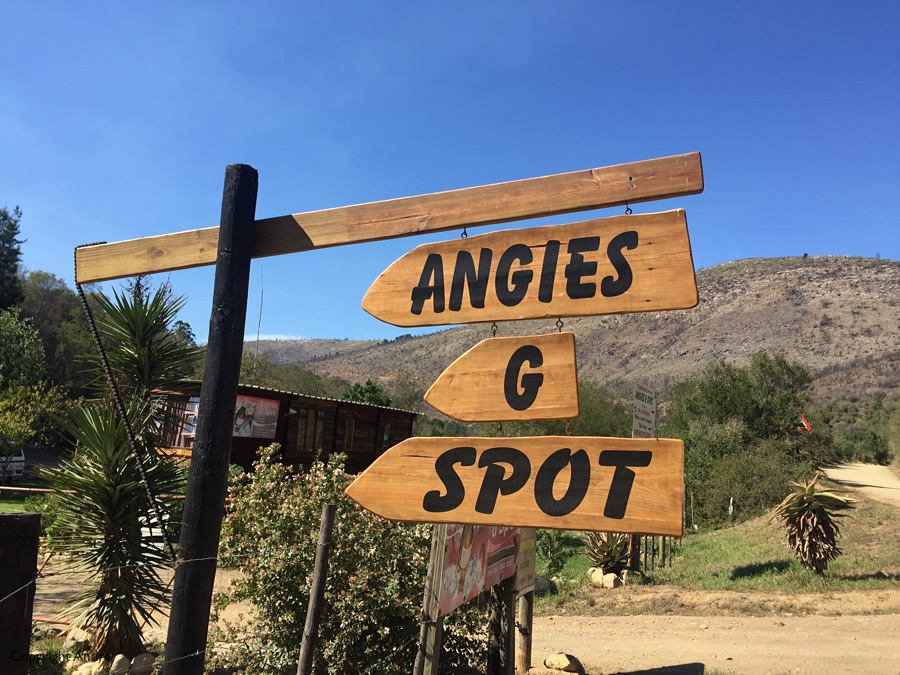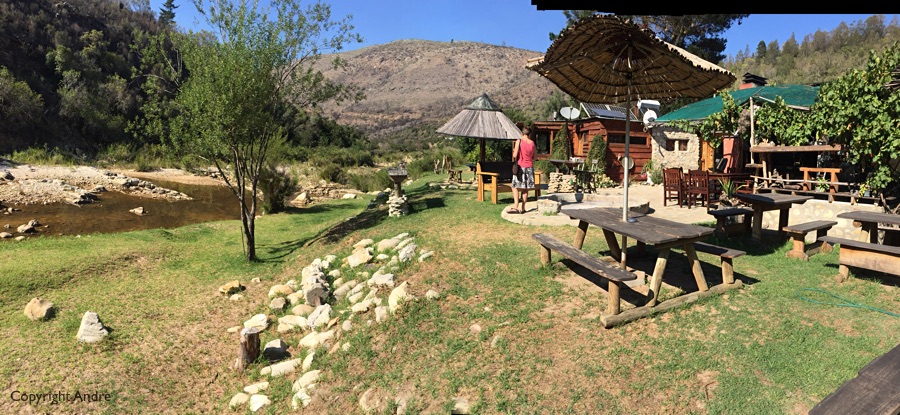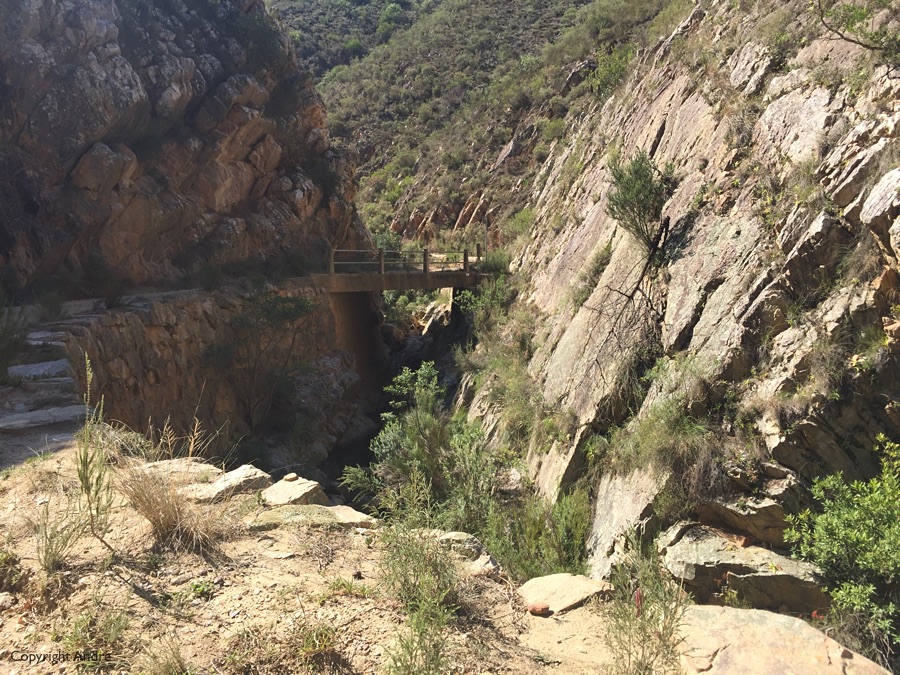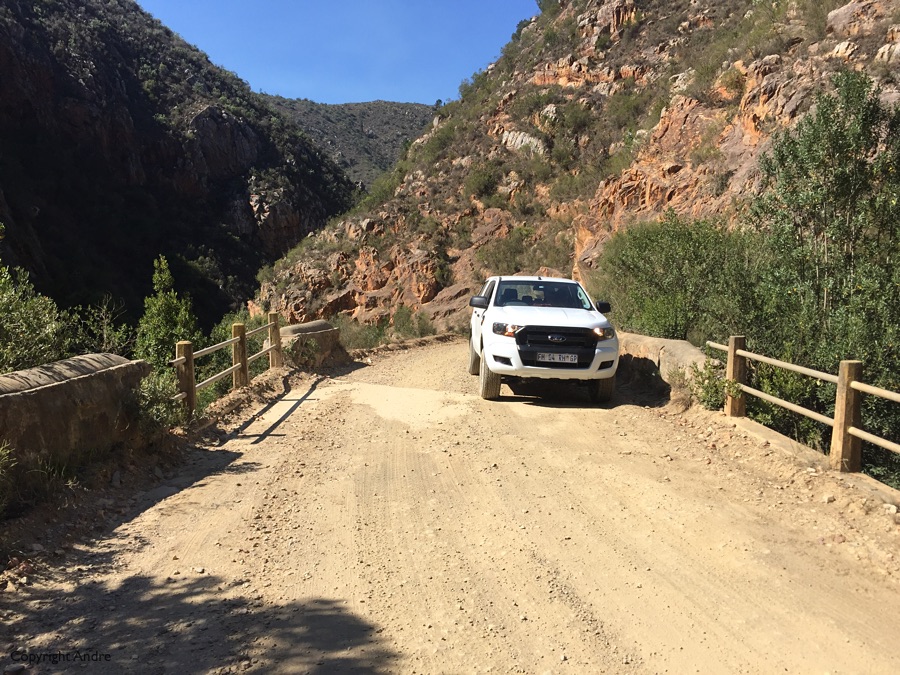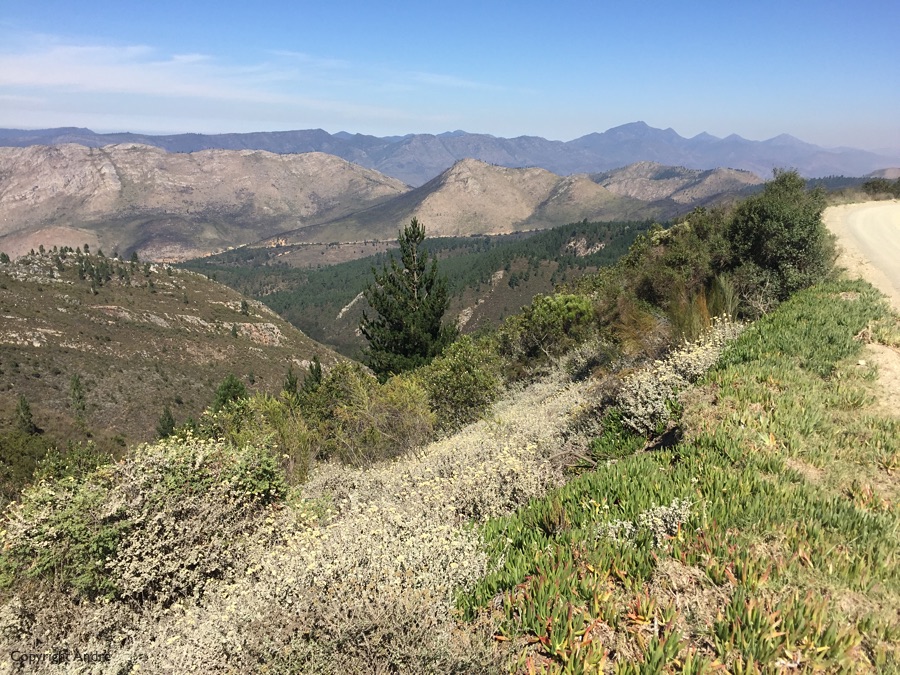 The main attraction of this section is Prince Alfred Pass built by renowned South African road builder, Thomas Bain.
From the top we drop inland and pick up paved R62 to head west to our return pass down to the coast through the Outeniqua Mountains. But on the way to the old Montagu Pass Rose spots a sign for wine tasting and I make a good decision to turn even though it did say at the end of 2 Km dirt road.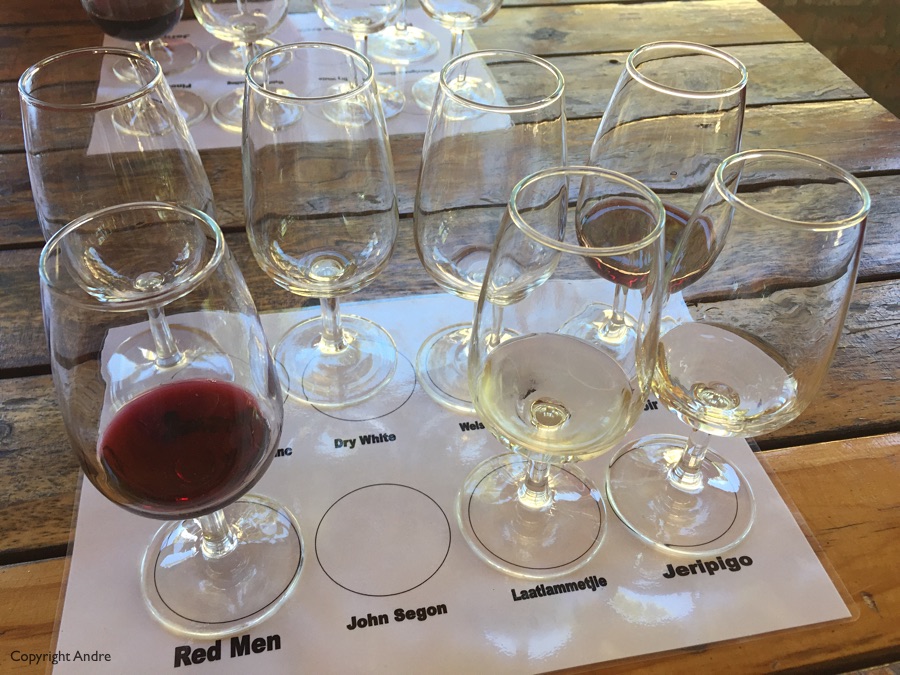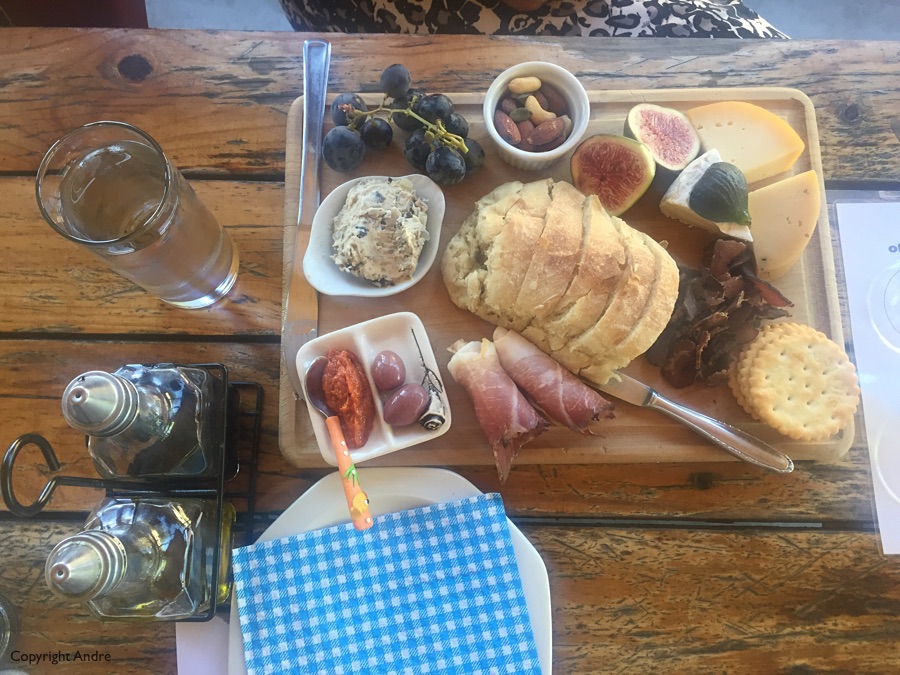 From Cape Town and the hot Stellenbosch valleys good for robust reds, to cooler Elgin and their whites you eventually get to Herold that is rather cold and tough for the wine producers. None the less, every tasting is a good one and we certainly enjoyed the little restaurant at the end of the 2 Km.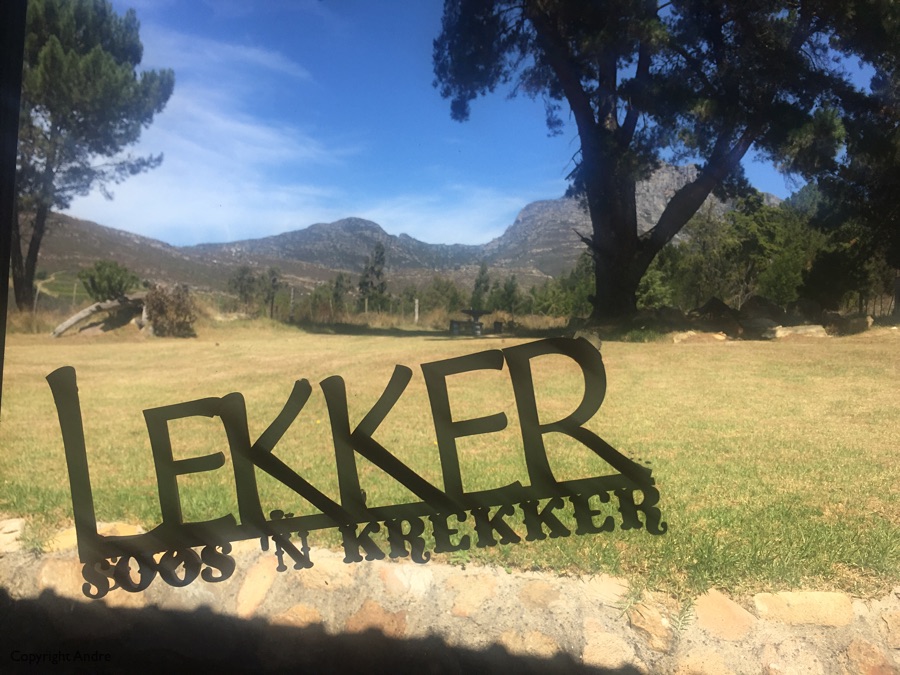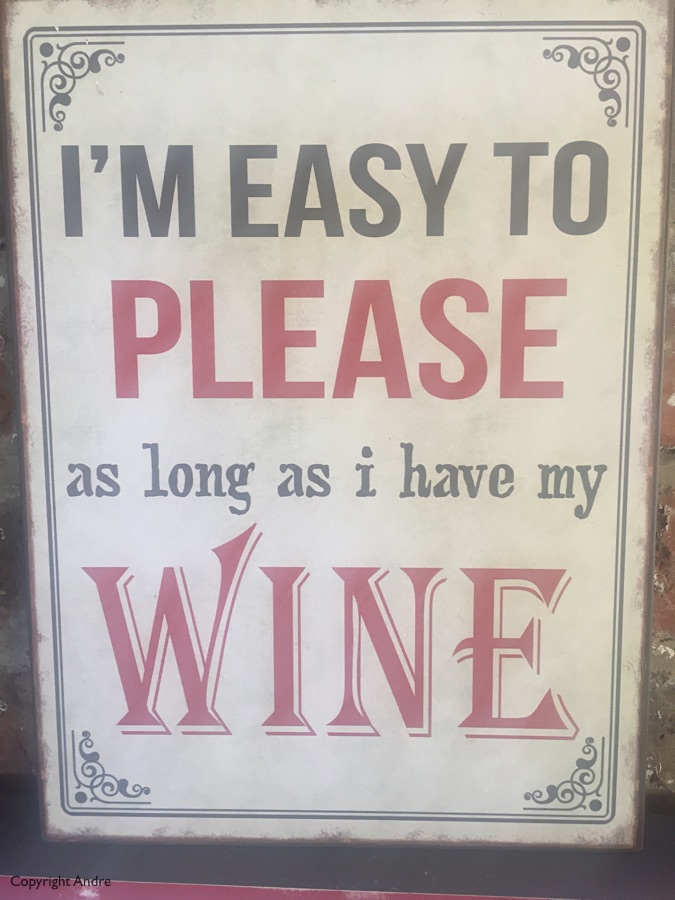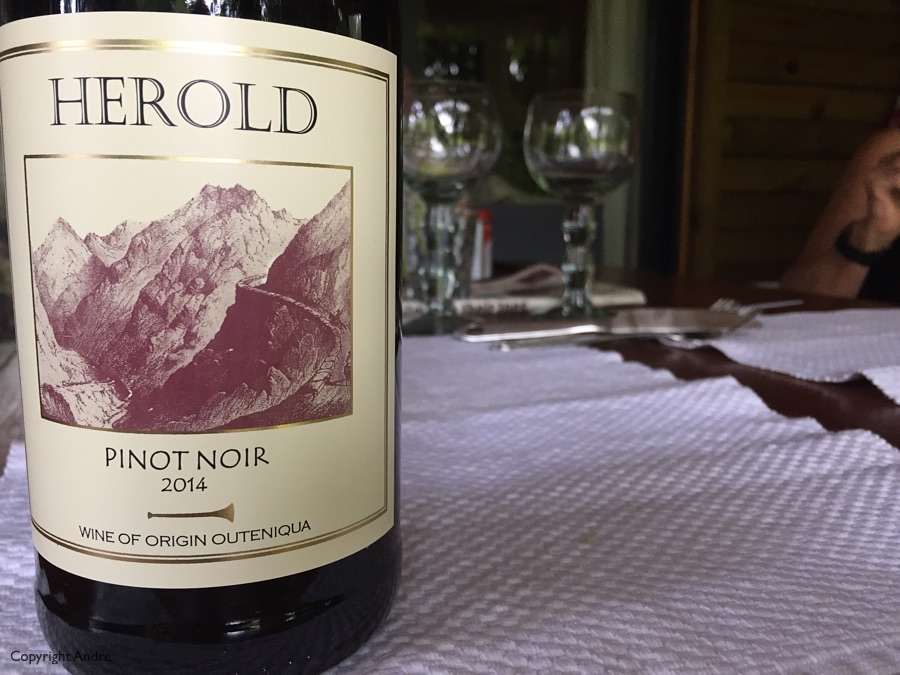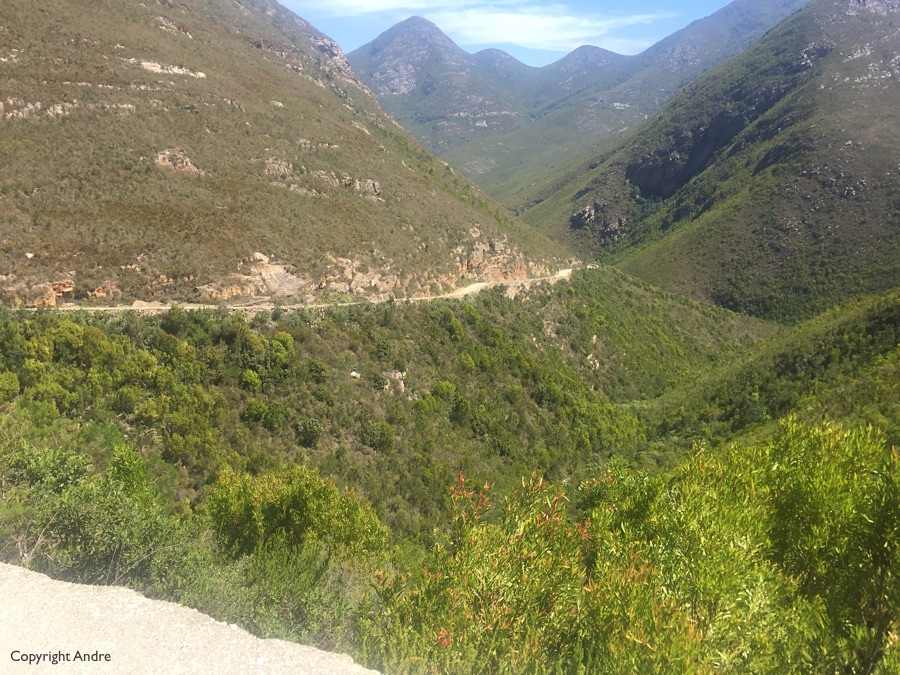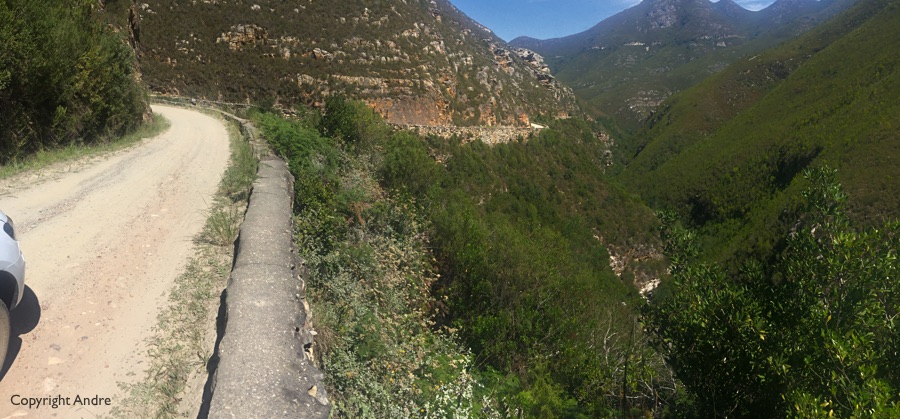 That was the end of Howards Run that was great fun and I'm glad I had the bakkie, road the rough roads well.
Now for a few more local photo's.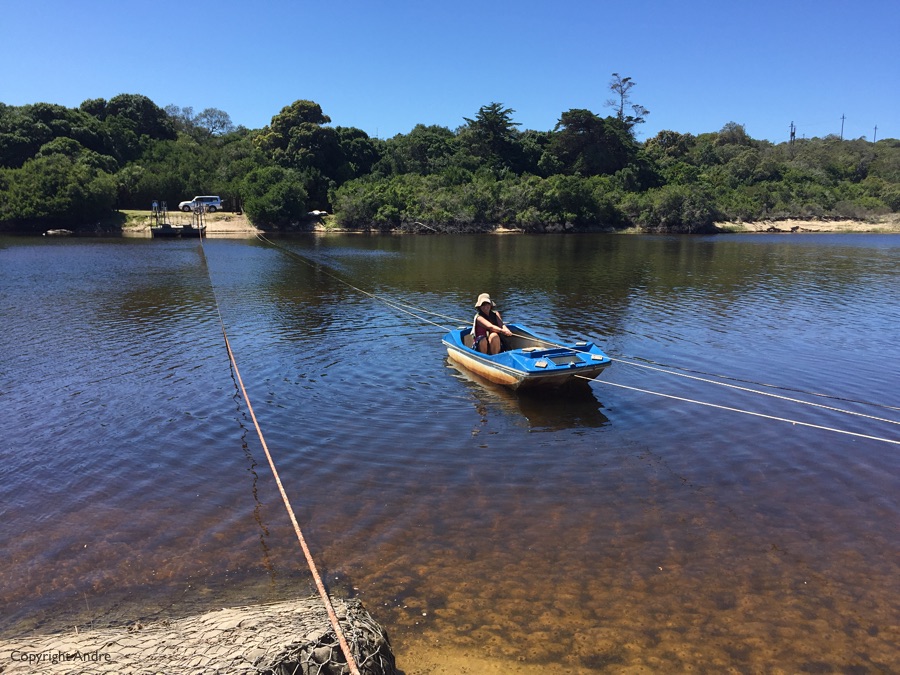 Went hiking at Goukamma where you park on one side of the river and have to ferry yourself across to the other side for your walk.