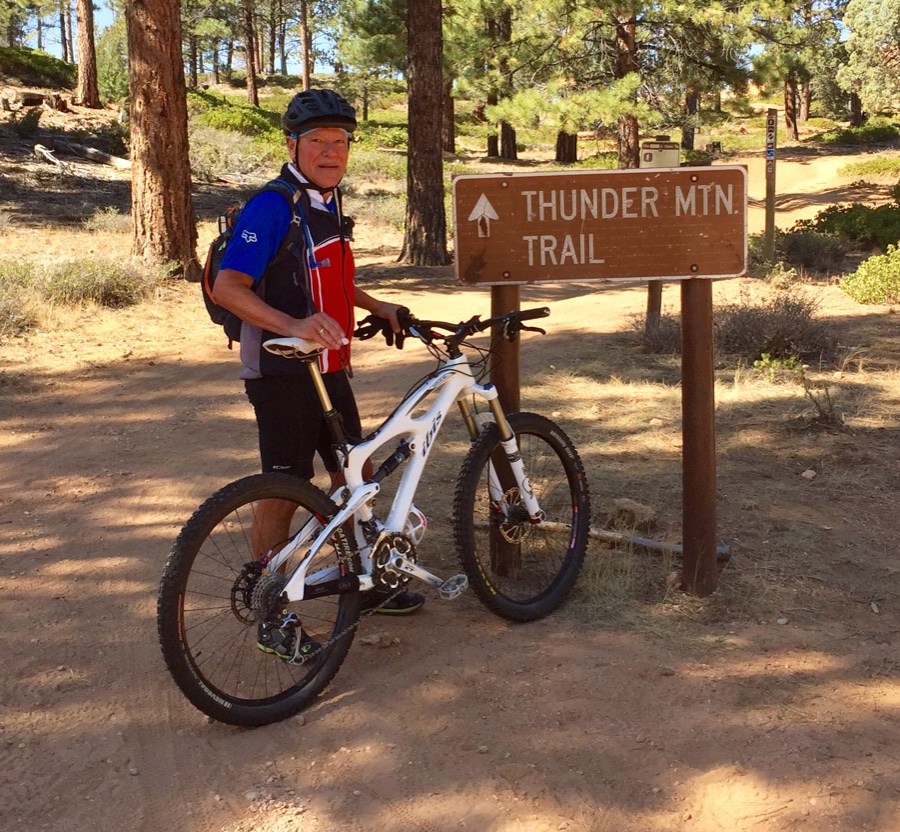 When we left Escalante in order to head south for warmth we would have normally spent a few days around Bryce Canyon and being up at 8,000′ it would have been even chillier but I just had to ride my favorite ride among the red hoodoos – Thunder Mountain Trail. This time we parked the RV down near the Red Canyon visitor center for a day visit and Rose shuttled me up to the start cutting out the bike path and dirt road climb. You still climb but now you are on single track and and truly in the red zone.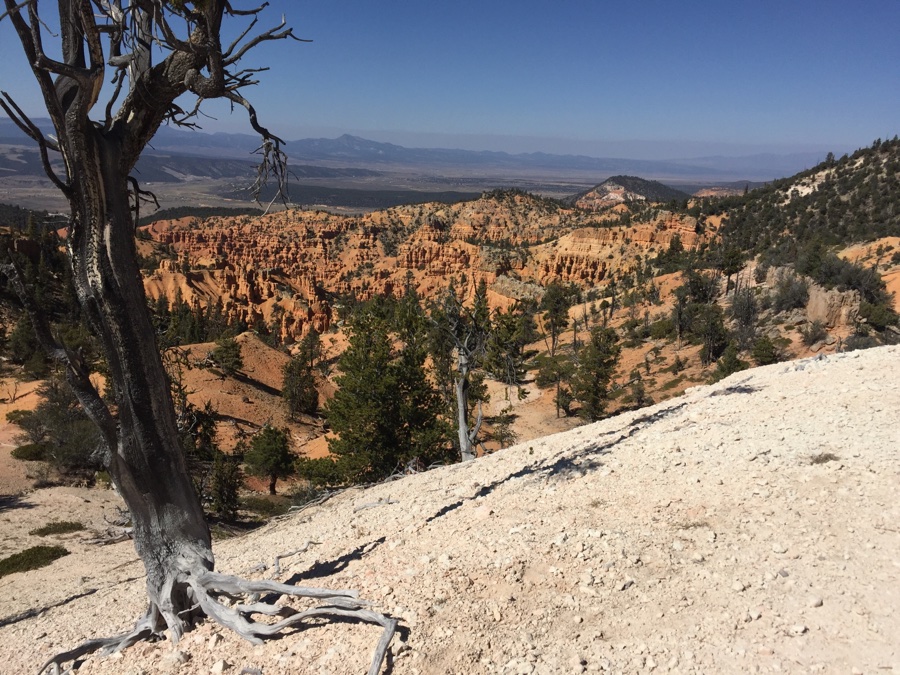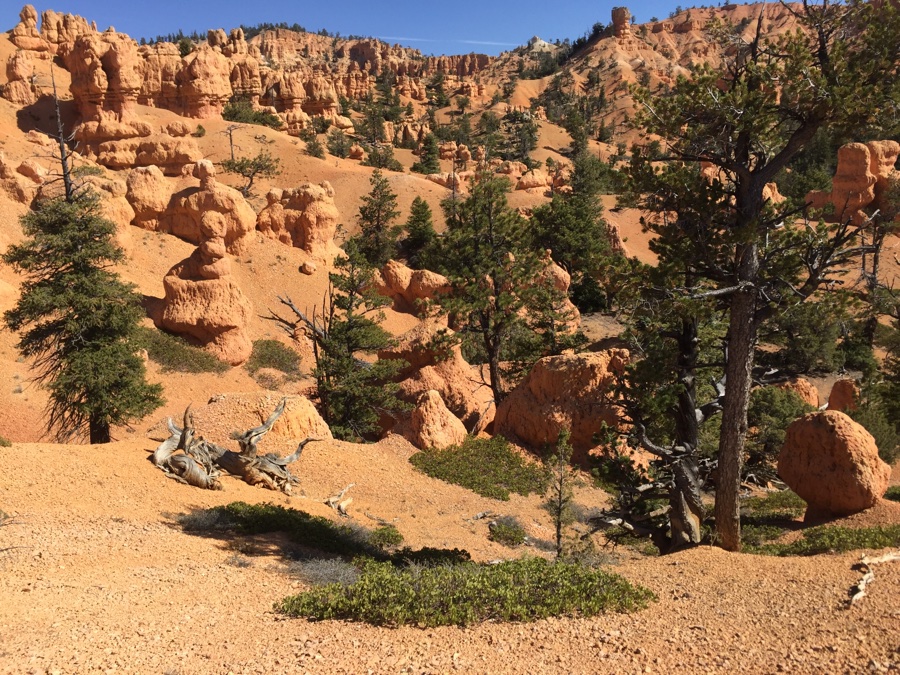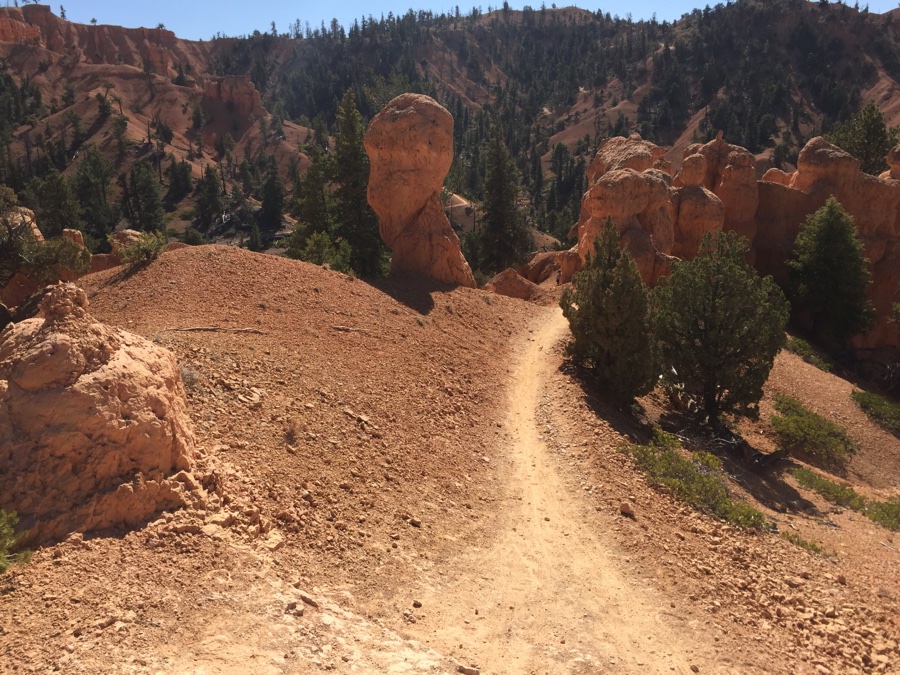 90% enjoyment, the other 10% are the dry dusty sections, steep and full of bouncy rock gardens but most of it is the packed dirt you see in the photos. I just love it, there is no other reason why I cannot pass through Red Canyon without getting on the bike and riding.
Trail head is at 8,000′ and you finish down at just over 7,000′. Trailforks.com says you will climb 1,123′ and descend 2,119′ over 7.7 miles as you rock&roll through the many ups & downs along the way.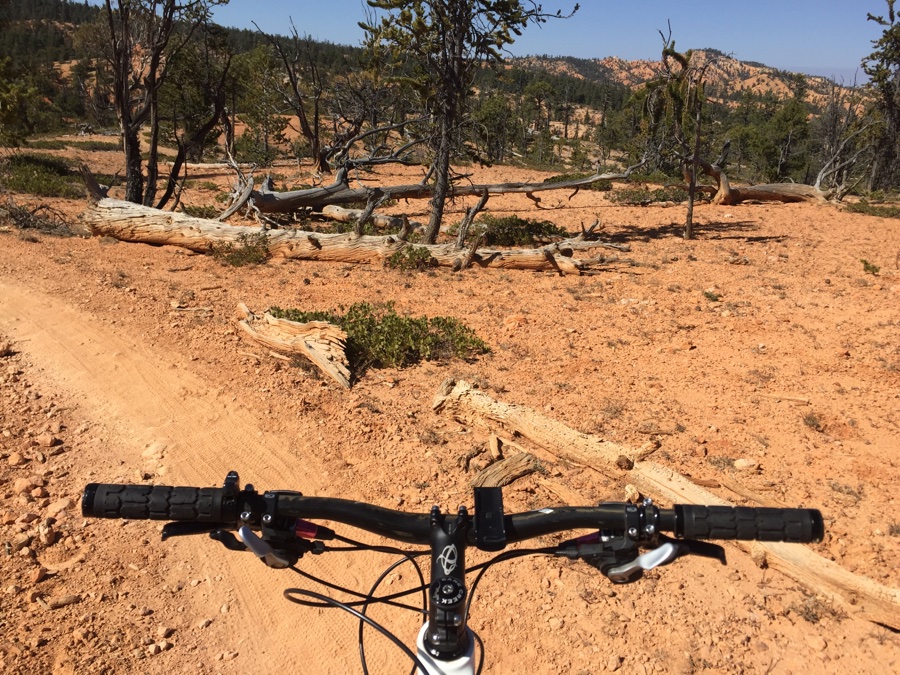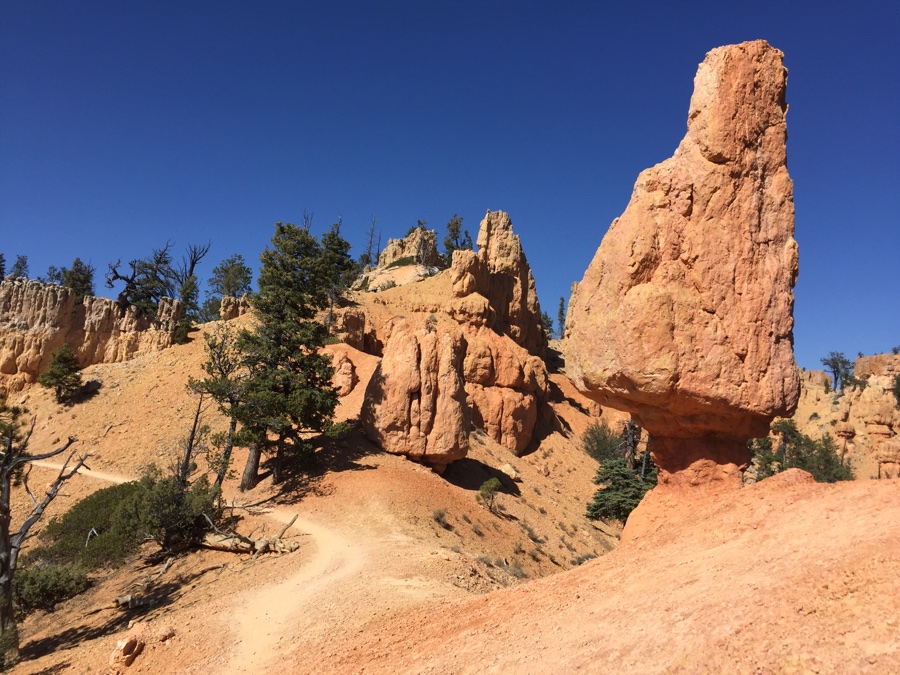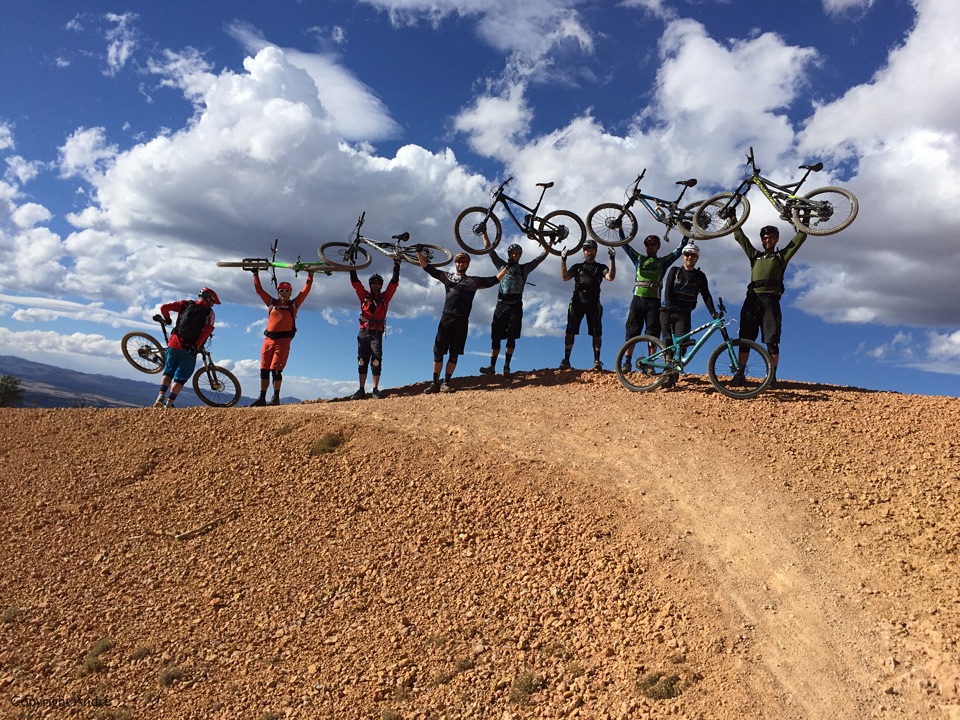 Close to where we were camping is the Jem system of trails and we set off to explore as the trail picks up along the Virgin River.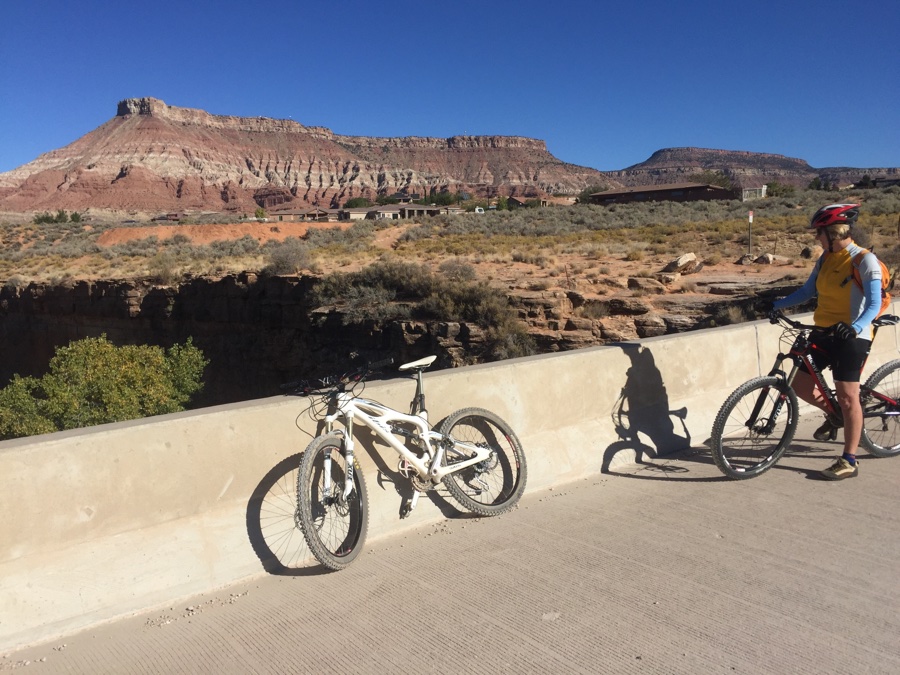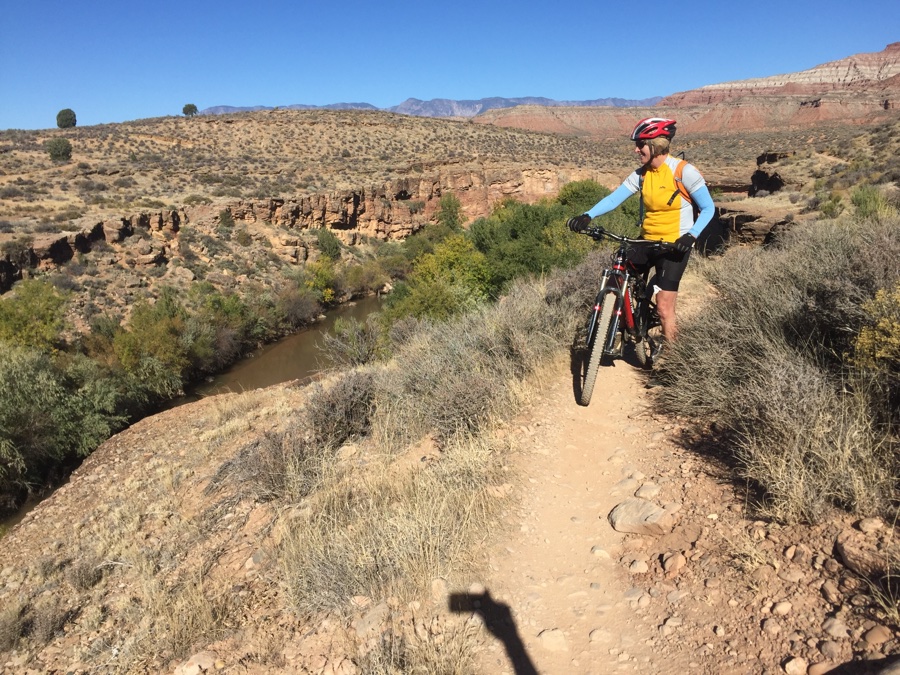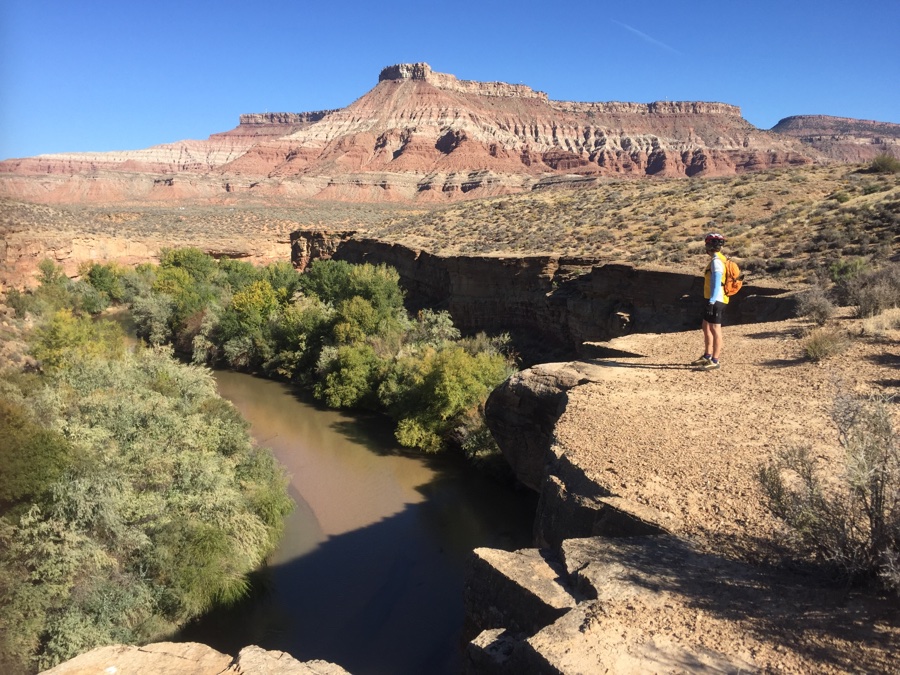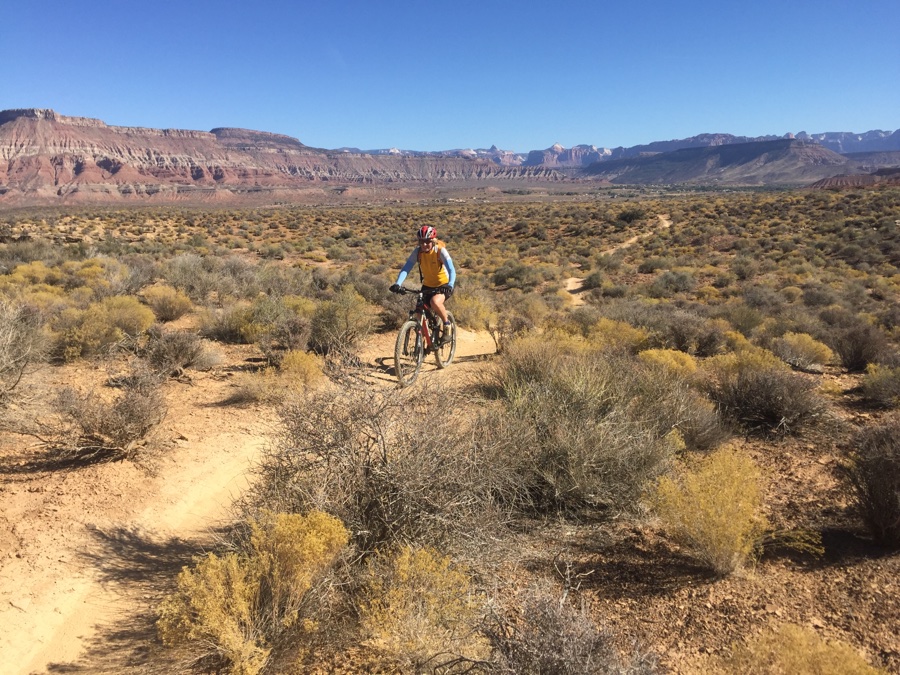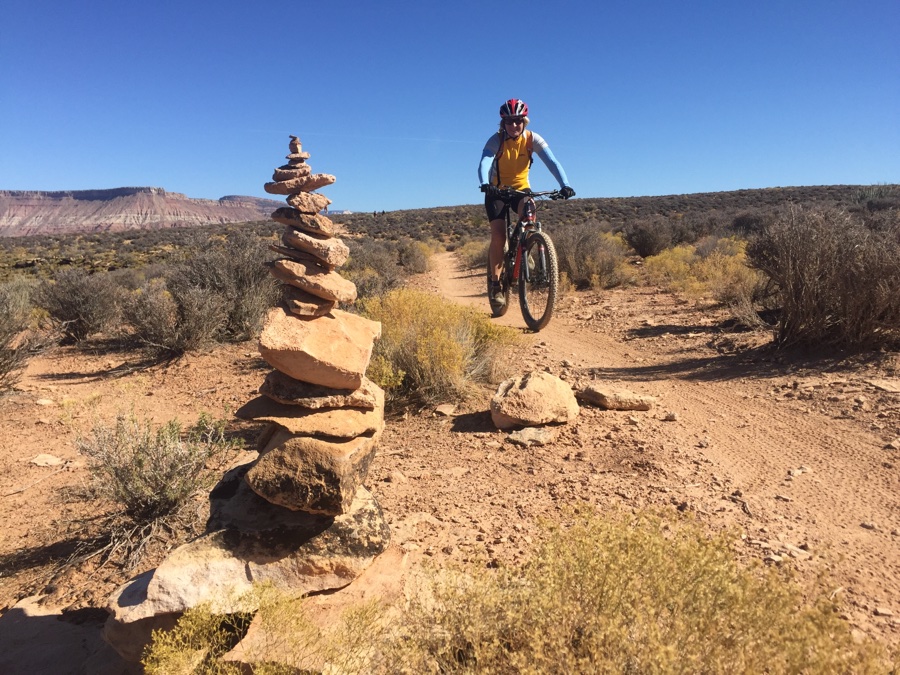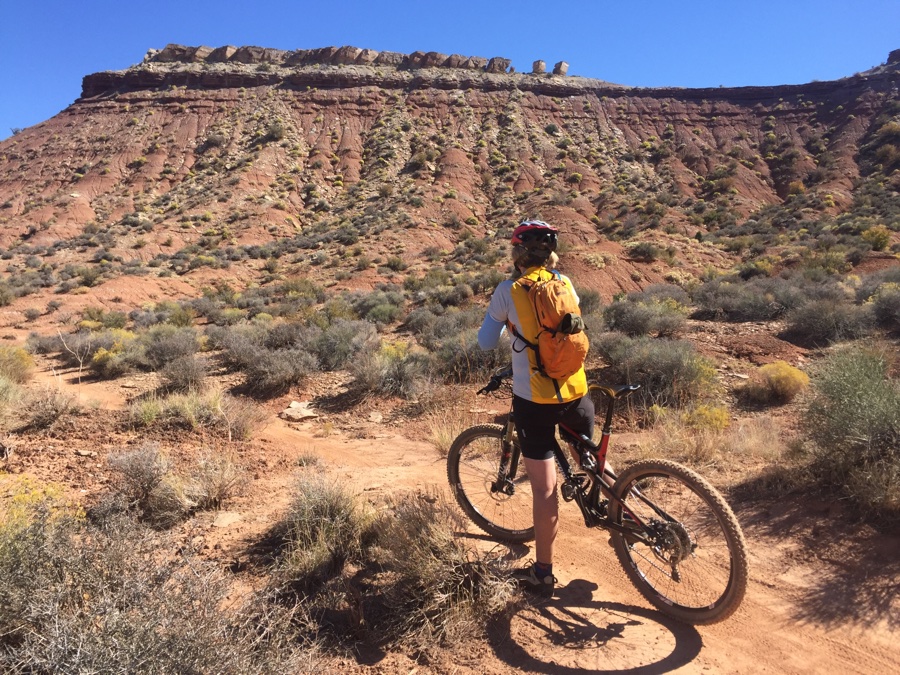 Our favorite coffee shop for Rose to keep the latte's flowing – River Rock Roasting Company, who can beat that view?
Mark and Bobbie rolled into town and invariably there was a ride up the Monkey. It was 2 miles from camp to the Mesa road turnoff and then the real 6 mile climb. First 1 3 mile, 1500′ to the top of the mesa you see below, then a further 3 miles and 500′ higher to Marks special overview. Here is a Strava trace you should be able to view. Nothing fancy just a grunt climb with great satisfaction at the end.