We drove through the tunnel on a Saturday and down into the canyon proper. Plenty of tourists and of course all the campgrounds were full, well we expected as much and kept going out along Hwy 9 West towards Virgin and a turnoff to some BLM dispersed sites where our friends had encamped themselves.
Sunday we went for an out & back hike along the Hurricane Rim trail known also as a local mountain bike trail.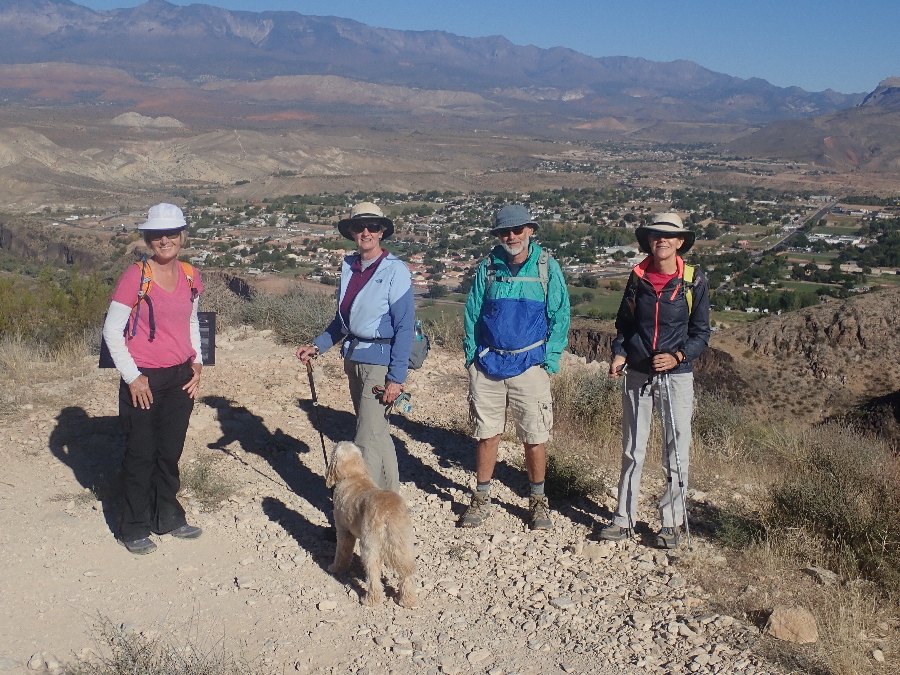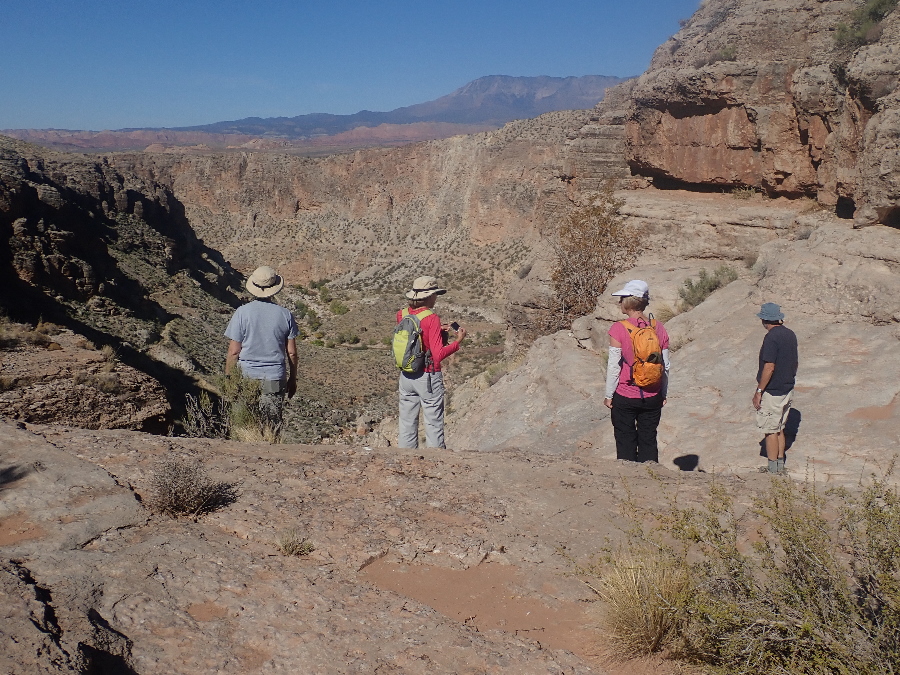 Last year we had done a hike part of the way up the Kolob Terrace road and this time we picked a shuttle hike from the top of the park at the West Rim trail head back down to Wildcat Canyon trail head.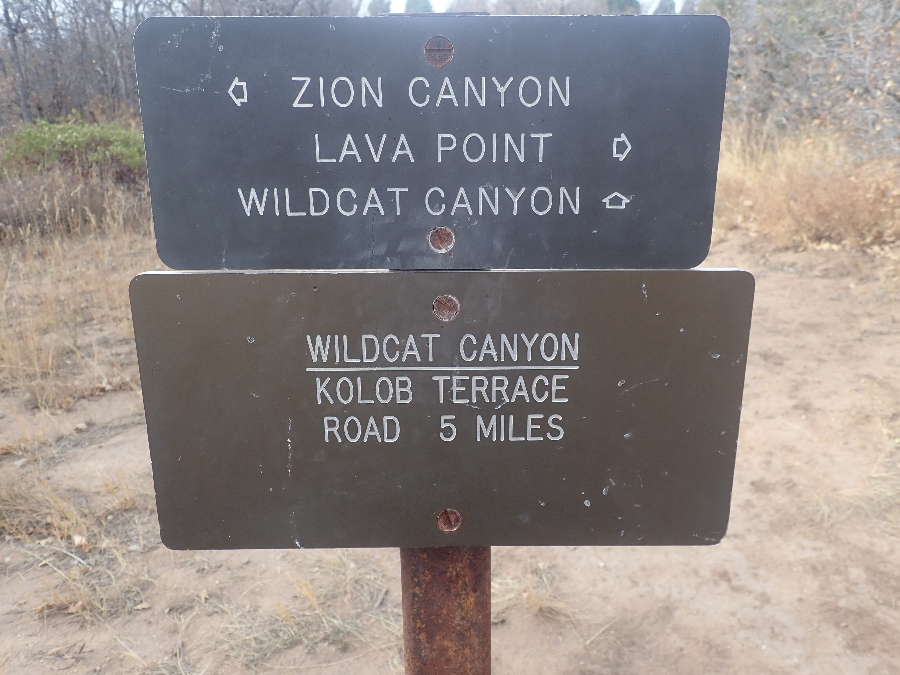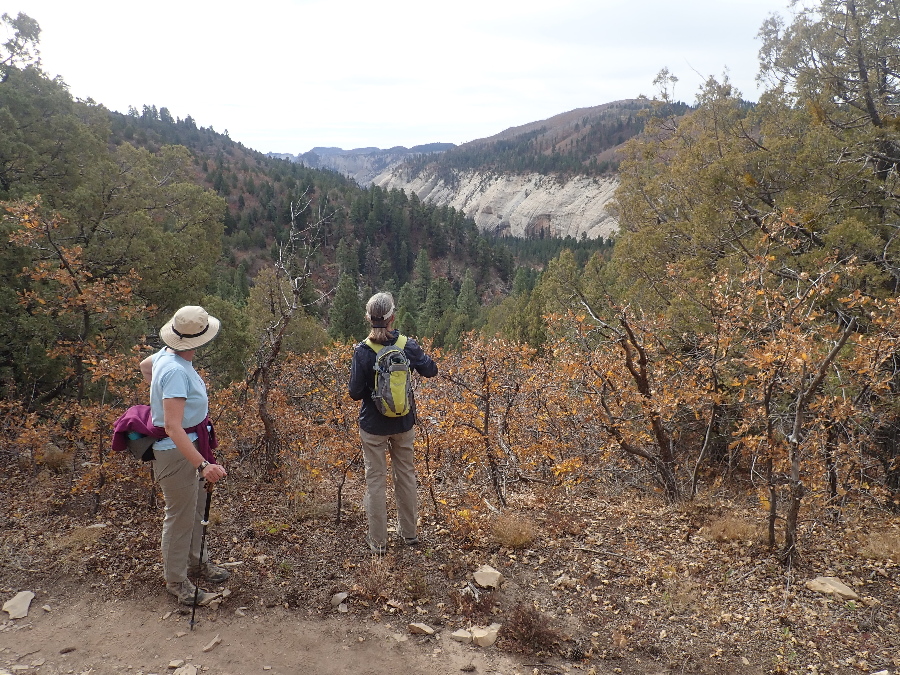 The upper plateau is more traditional hiking along a wooded pathway which slowly introduces to the more spectacular white cliffs a layer below.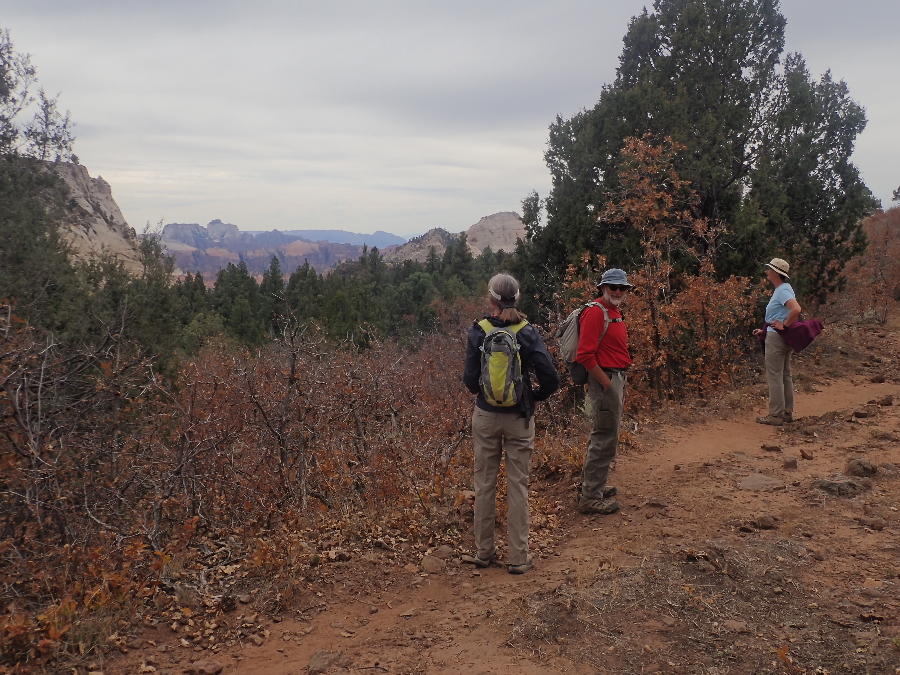 A spur trail leads off to the Northgate Peaks and more of the traditional Zion scenery.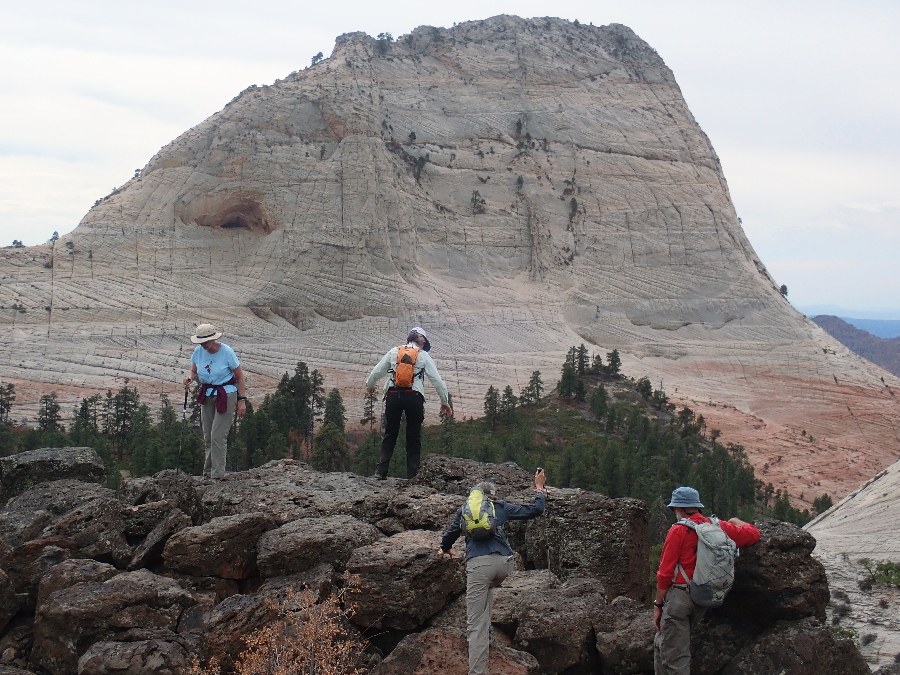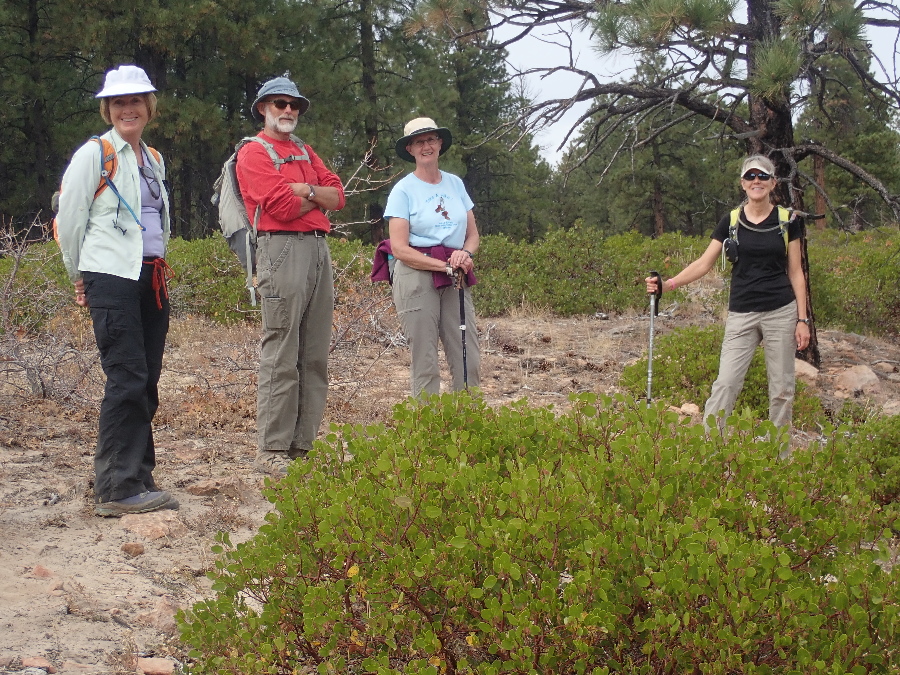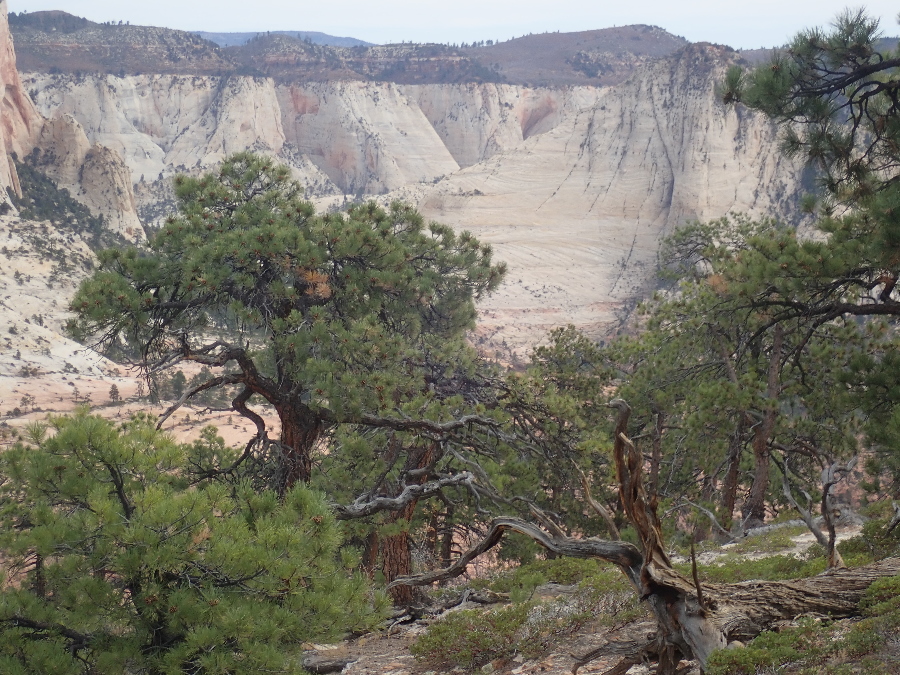 The tendency is to hike the park perimeters and avoid the congestion of the classic tourist areas but Rose & I decided to venture deep into tourist land and hike up Angels Landing, a very popular trail. Sun rises here at 8 am and soon thereafter we were in the car headed for the park visitor center and the mandatory shuttle bus up the main Zion Canyon. 9:10 we boarded the shuttle without a line and patiently waited for our stop, The Grotto trail head. By comparison when we returned at about 1 pm the queue for the shuttle was of Disneyland proportions snaking into the courtyard itself. Want to beat the crowds? Go early!
It was nice in the cool of the morning just as Gale had found on a similar hike across the way. The trail was busy but not enough to annoy one and groups were pretty spread out.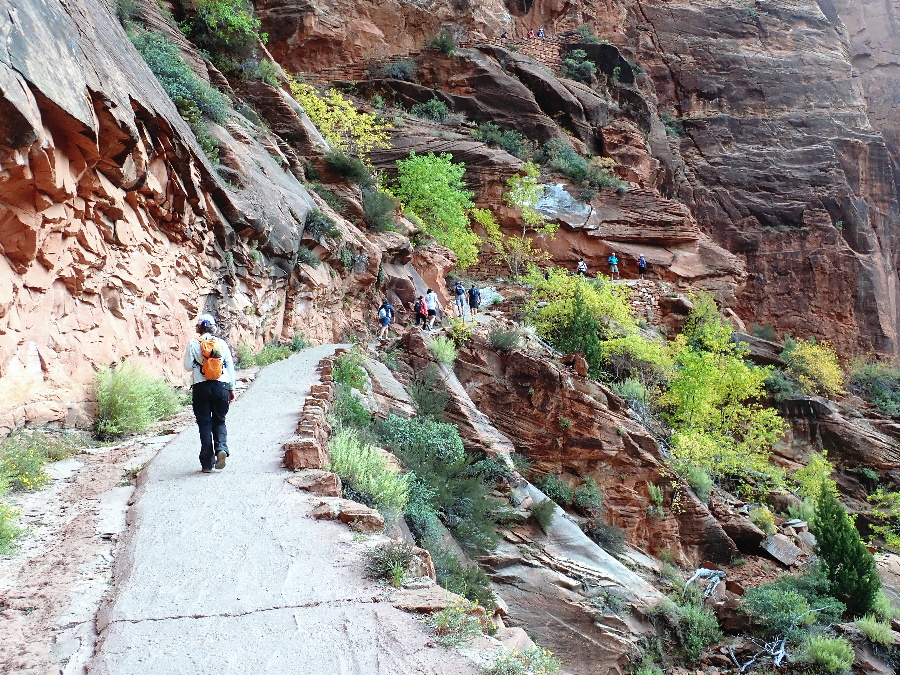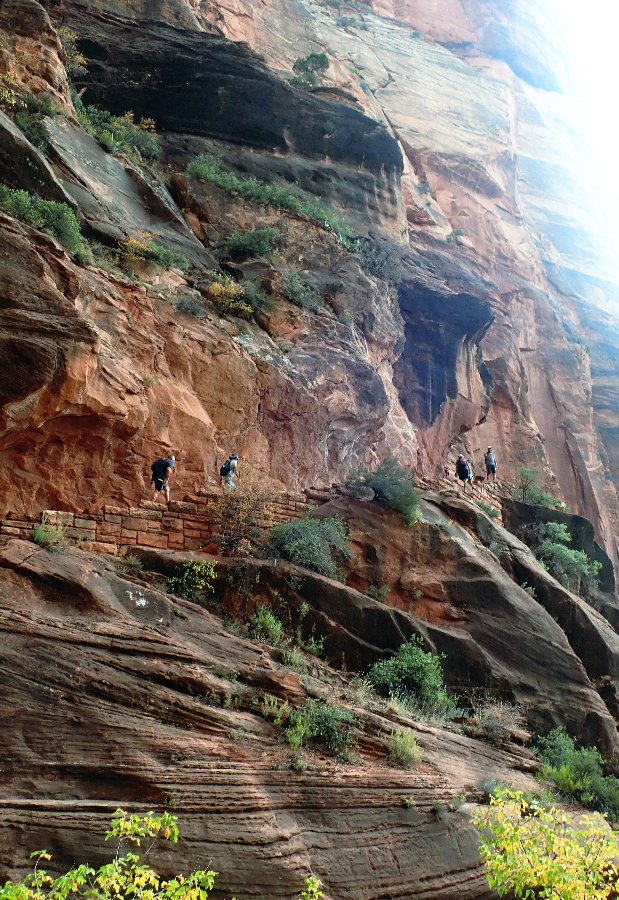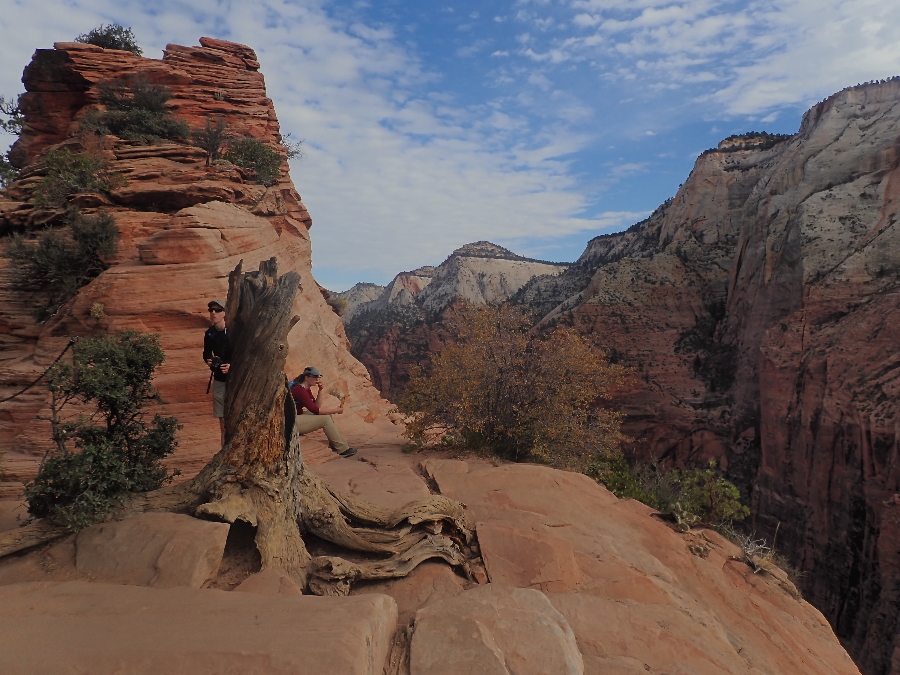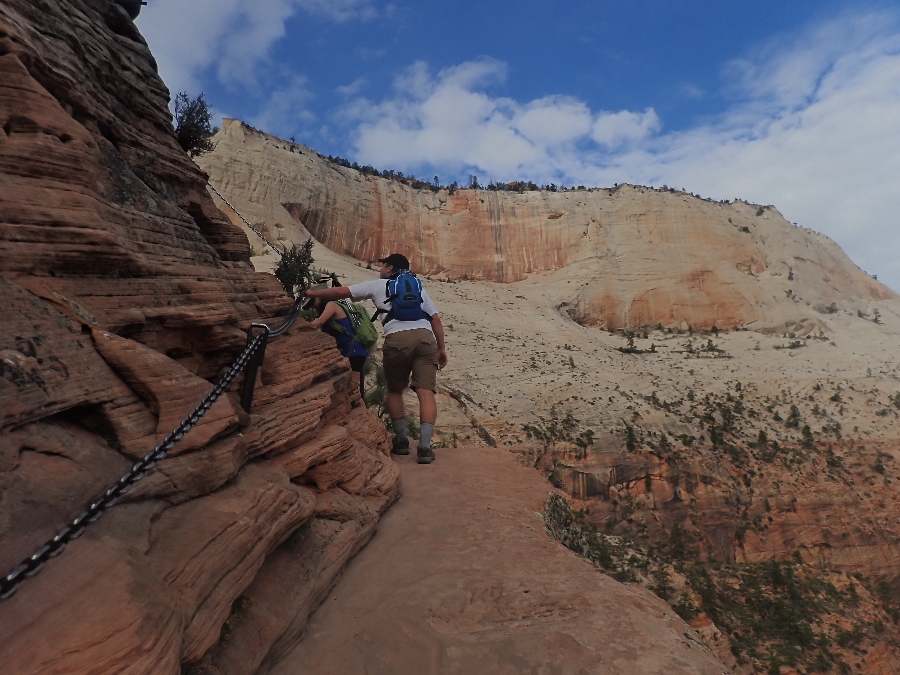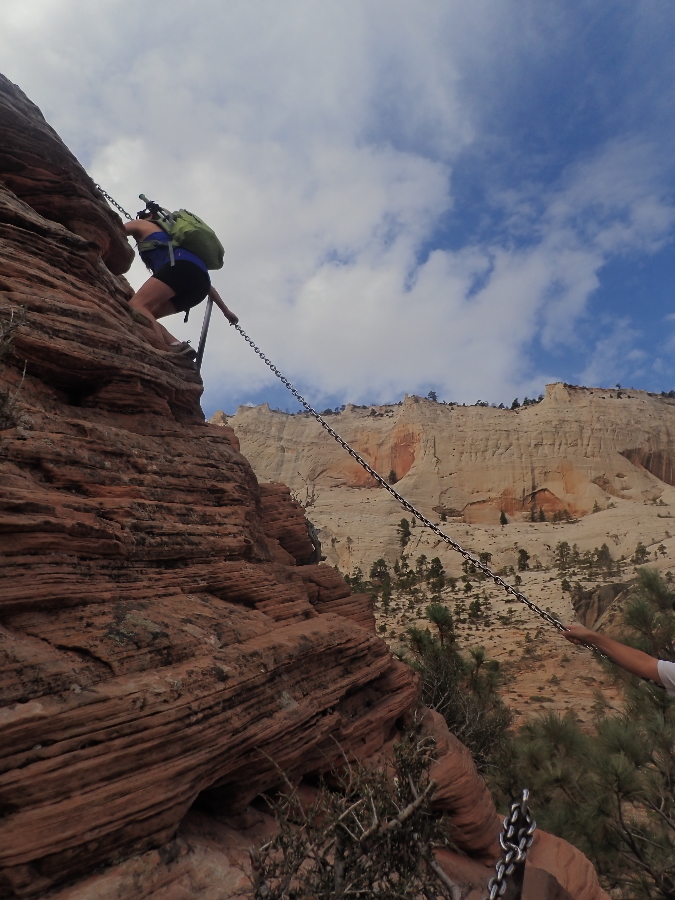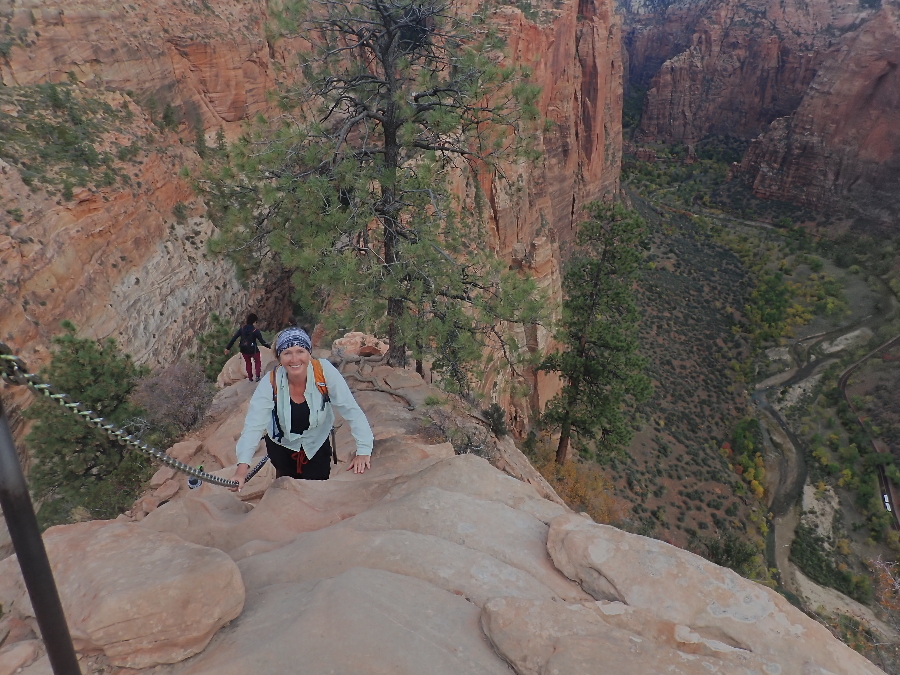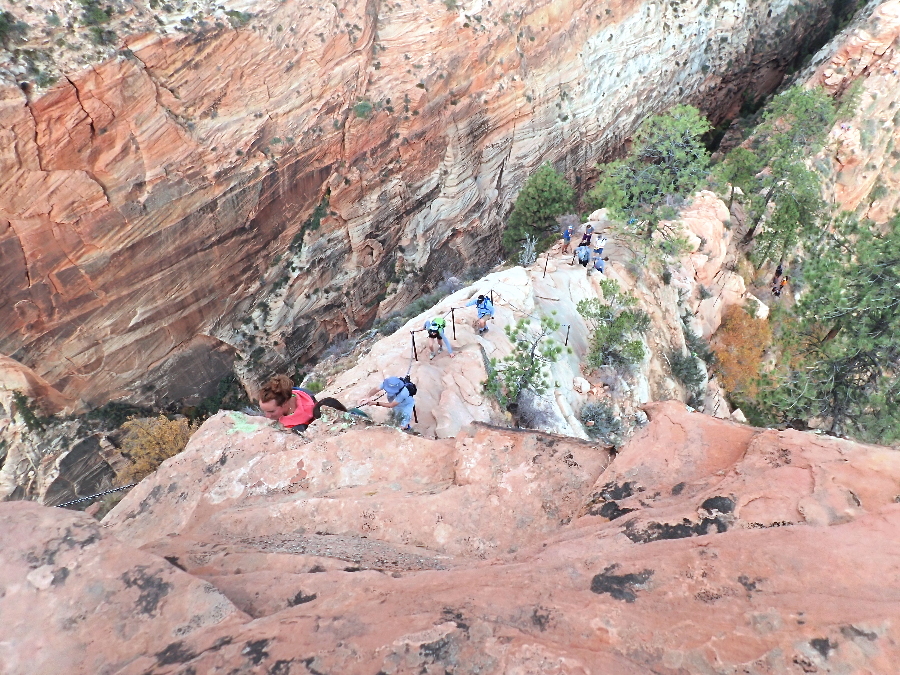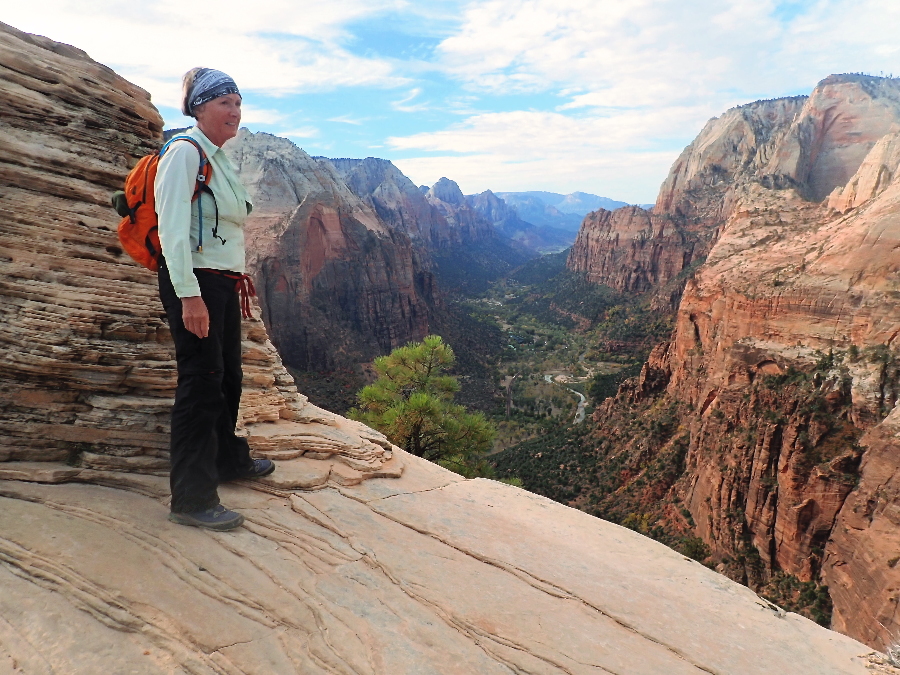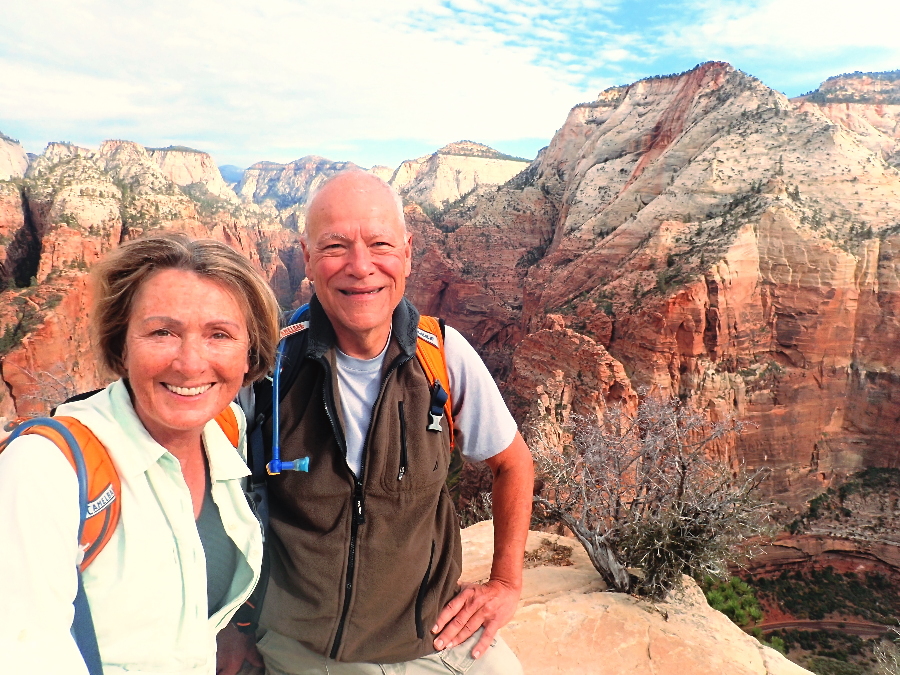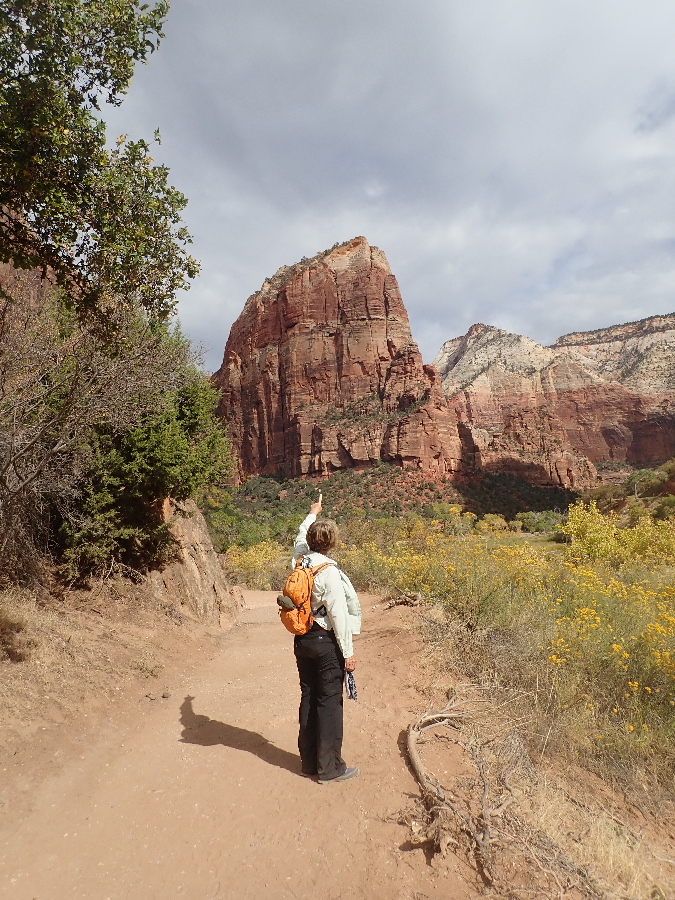 Next hike was Horse Valley, up a wash to a surprisingly picturesque waterfall.